These Leaf-Shaped Croc-Inspired Slides Are Perfect For Nature or Plant Lovers
By Ryan on 04/04/2023 1:28 PM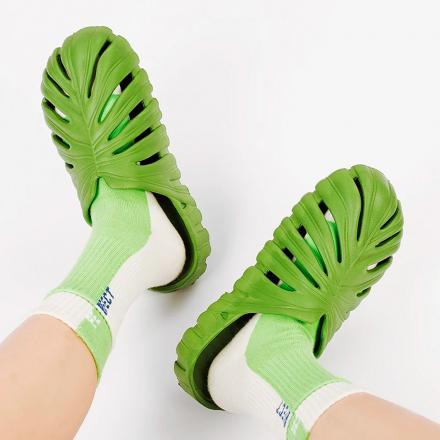 Ah, the beloved Crocs. They've been around for ages, and they've certainly had their fair share of ups and downs. Love them or hate them, there's no denying that they're comfortable and practical. But what if I told you that they just got a whole lot quirkier?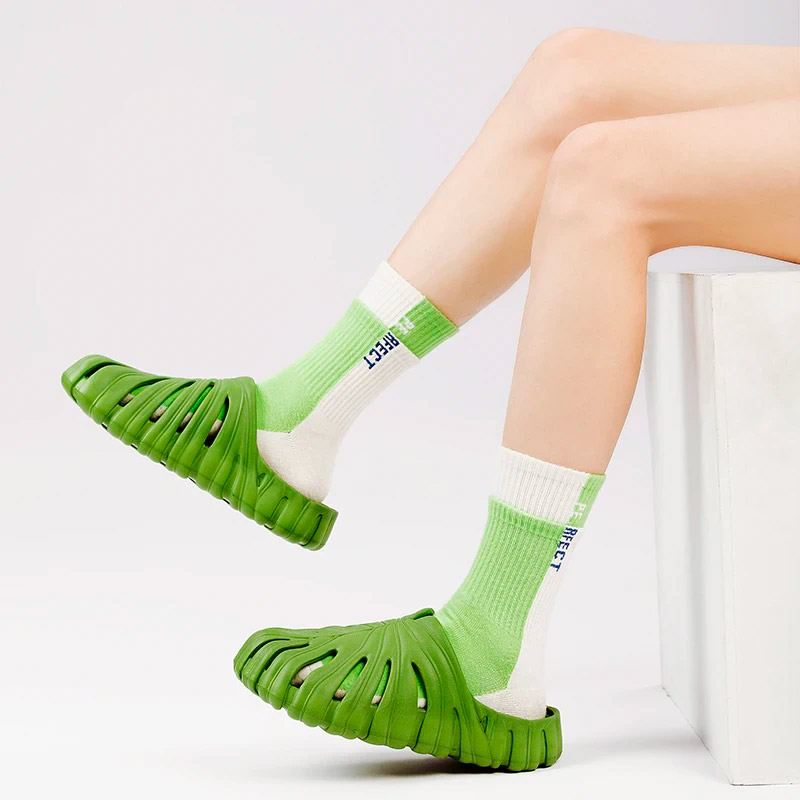 Introducing the new Croc-inspired flip flops with a leaf design! That's right, folks, now you can slip your feet into some shoes that look like actual plants. I mean, who wouldn't want that, right?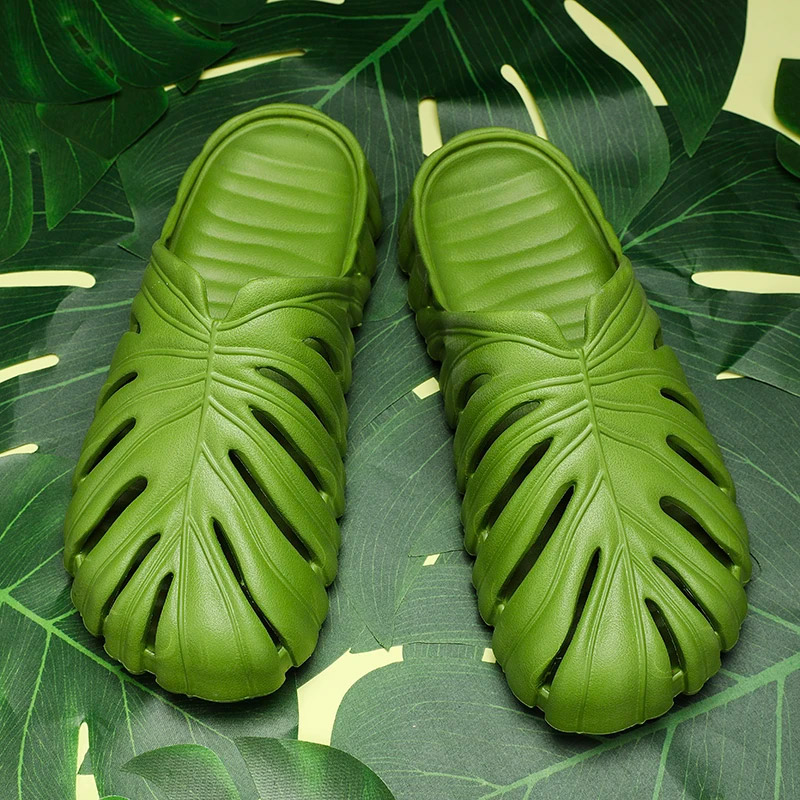 These nature flip flops have a design that mimics the look of leaves from a tree or plant. The top of the shoe is adorned with a realistic leafy texture that's sure to make any nature lover's heart skip a beat. The leaf design is so intricate that you can even see the veins running through it. And the best part? Between the cracks of the leaf, there are openings on the slide for airflow and ventilation. Talk about combining fashion and function! But that's not all. The plant leaf design wraps all the way around the back of the Croc, so you can enjoy the full effect of nature with every step you take. Whether you're walking down a city street or hiking through a forest, these shoes are sure to turn heads. Now, you might be wondering about the practicality of these shoes. After all, they're certainly not your typical Crocs. But fear not, my friend, because they're just as comfortable and functional as ever. They're made from EVA material, which makes them super soft, lightweight, flexible, and comfortable. Plus, they come in five different men's shoe sizes to choose from size 7 to 11. So whether you have big feet or small, there's a plant-inspired Croc for you. And let's talk about the colors, shall we? These shoes come in three different shades: beige, black, and green. So whether you want to keep it neutral or go all out with a bright green pair of Crocs, you're covered. And the best part? They're great for both men and women who love plants, nature, or the outdoors. So if you're a guy who loves nothing more than hiking through the mountains or a girl who can't get enough of her houseplants, these shoes are perfect for you. The new Croc-like flip flops with a leaf design are quirky, fun, and practical. Whether you're a nature lover or just someone who wants to stand out in a crowd, these shoes are sure to make a statement. So slip into a pair today and get ready to embrace your inner plant lover. You can snag these leaf design slides form Aliexpress for around $5 bucks!