Layered 3D Death Star Coasters Form A Full Death Star When Stacked
By Ryan on 08/23/2017 10:02 AM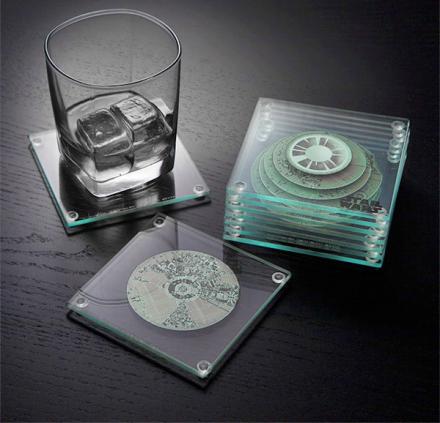 You remember the 3D coaster set that formed a full human brain when they were stacked on top of one another? Well they're back with a Death Star version that forms a full Death Star when stacked up. A perfect gift idea for any Star Wars fanatic, the layered Death Star coasters are sure to geek up and protect any table they're laid upon.
These Star Wars Death Star coasters are fully operational and ready to protect your surfaces, which is a much better use than just randomly blowing up planets. Besides, no one likes rings on their surfaces. This unique coaster set is like a puzzle. Each of the 9 glass coasters has a cross-section of the Death star and when you stack them all together, your super-weapon is complete.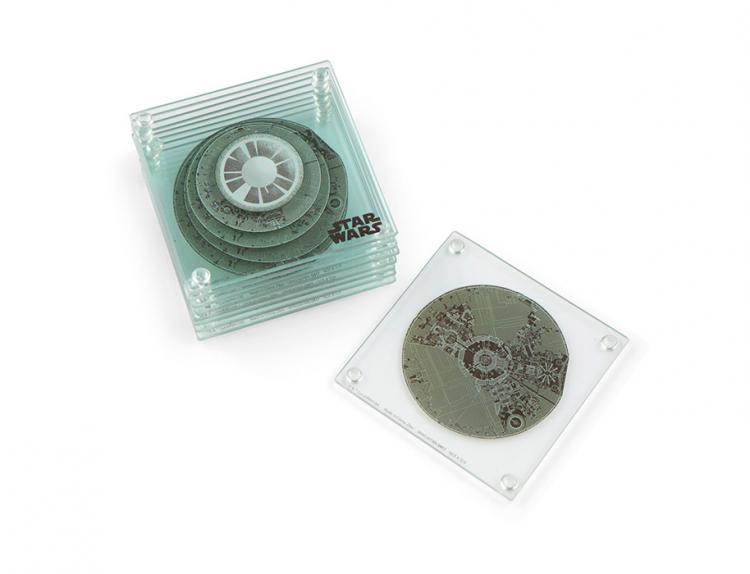 One handy bonus to this design is that, if you ever do encounter a mini X-Wing squadron flying toward this set, you can mix up the pieces so they can't find the exhaust port. Not that I expect that to happen, but you never know right? This coaster set is a must have for any serious Star Wars fan. Since the Death Star coasters will help to protect the furniture, maybe the wife will even let you have them!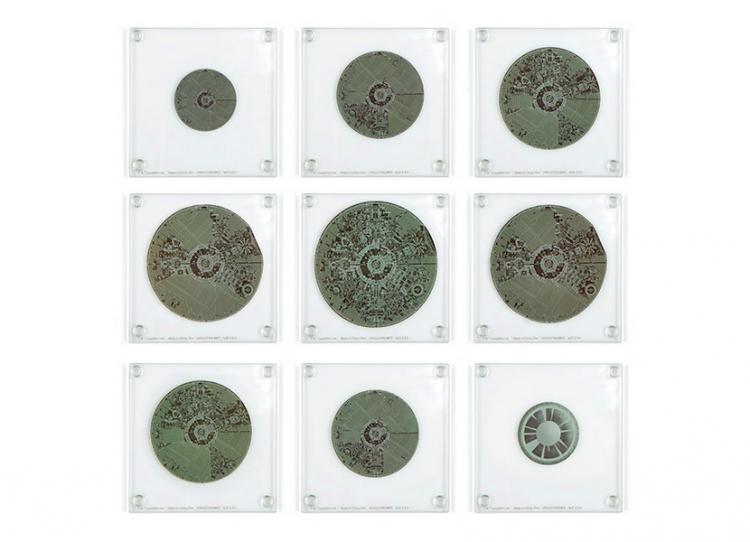 Each Death Star layer coaster has rubber feet to keep them from scratching your table, along with keeping them from sliding around. The Death Star designs are also printed on the underside of the coasters so that your drinks won't scratch them and they'll last for a long-time to come. The geeky coasters are hand wash only and measure 4 inches squared x 1/4 inch thick. When fully stacked up the Star Wars coasters measure 2 1/4 inches tall, and weigh 3 oz. May the Force be with you and your drinks!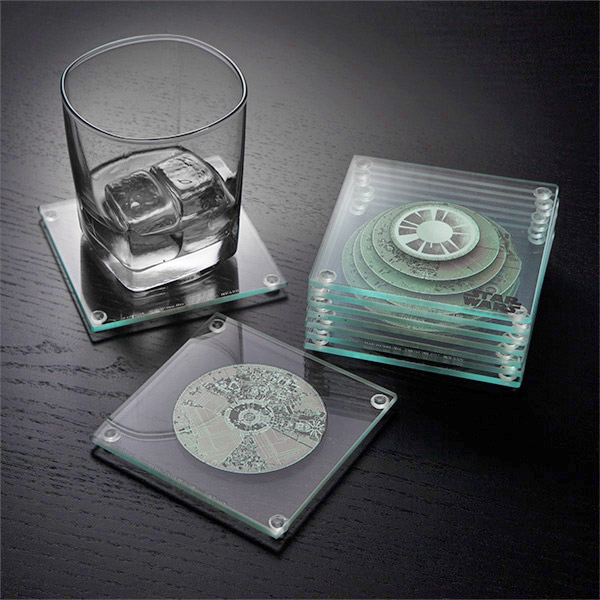 Check out the 3D Human Brain Coaster Set here.