This Pool Float Has a Breast Cavity For Women To Lay Comfortably On Their Stomach
By Ryan on 02/24/2023 11:38 AM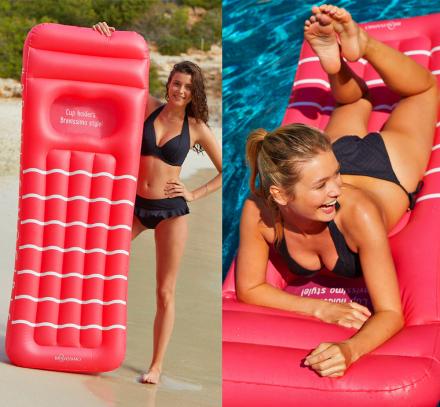 Well endowed ladies wishing to pool hang in comfort have found a new best friend with the Bravissimo Lilo pool float. This genius new floatie allows women to lounge comfortably on their stomach by providing an opening for their breasts to rest comfortably in, so as not to squish their assets.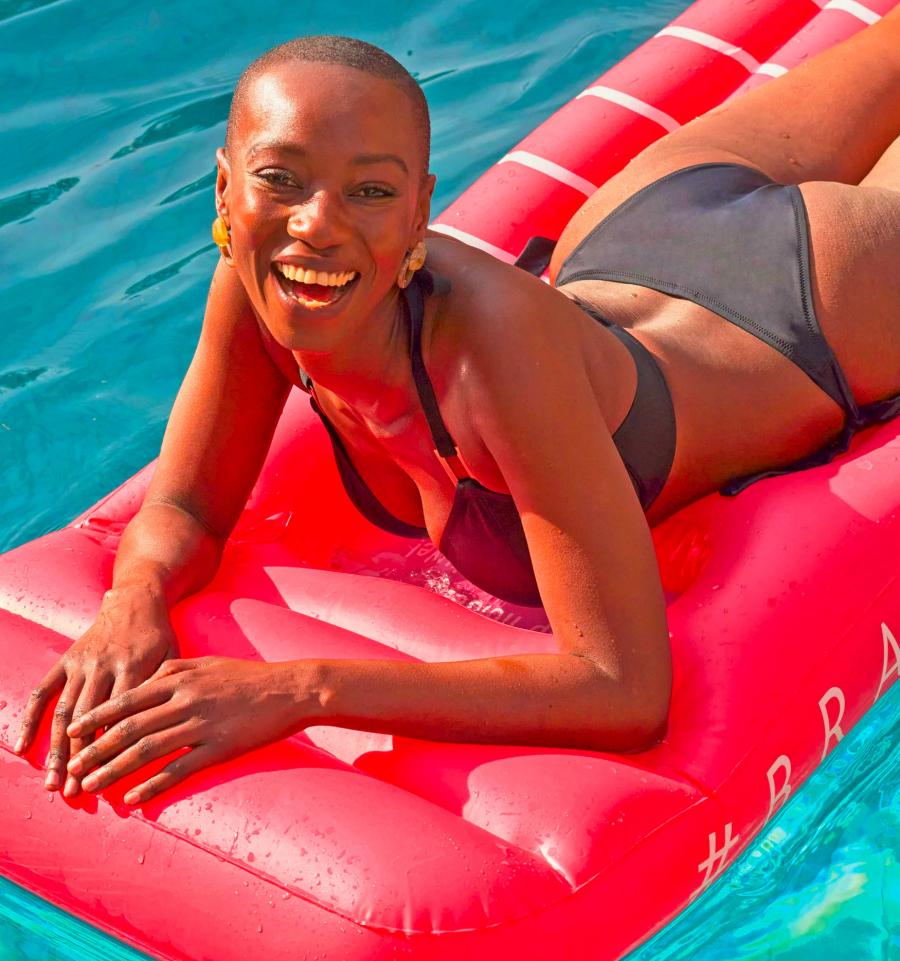 Credit: Bravissimo
Bravissimo is a UK clothing company that caters to women with larger breasts, with a focus on cup sizes D to L, so they knew what they were doing when creating this new product.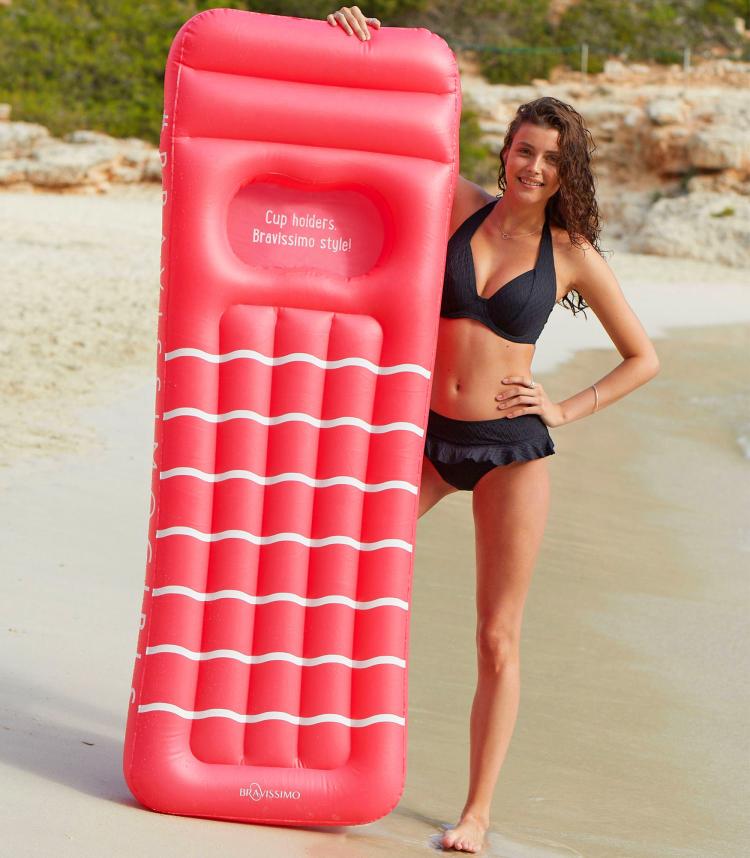 Credit: Bravissimo
The breast cavity pool float is made from polyvinyl chloride and measures 65 inches wide x 72.8 inches long, so it should keep pretty much anyone afloat (even if they already have large buoys).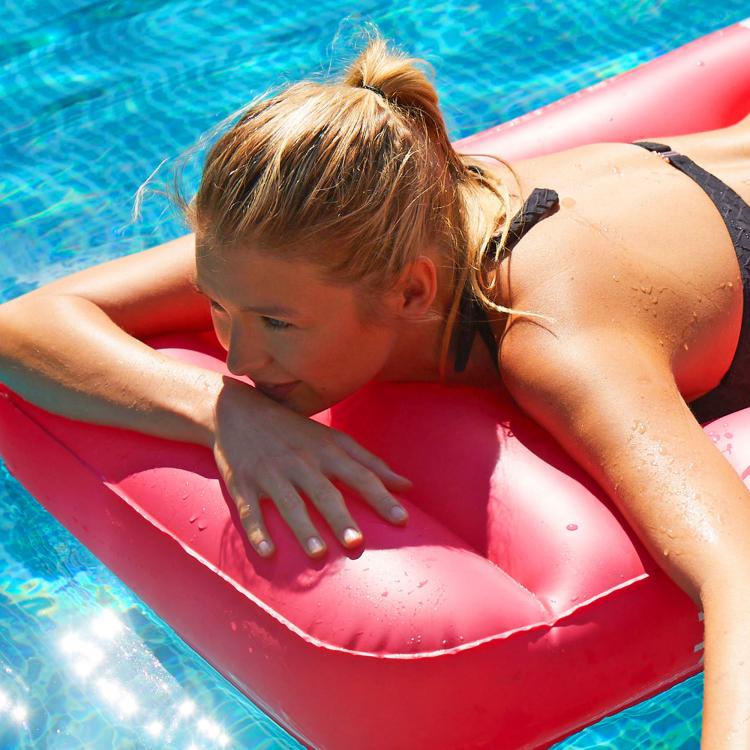 Credit: Bravissimo
The float includes a cheeky quote in the breast opening, "Cup holders, Bravissimo style". The current color offering is pink with white stripes. A inflation pump is not included.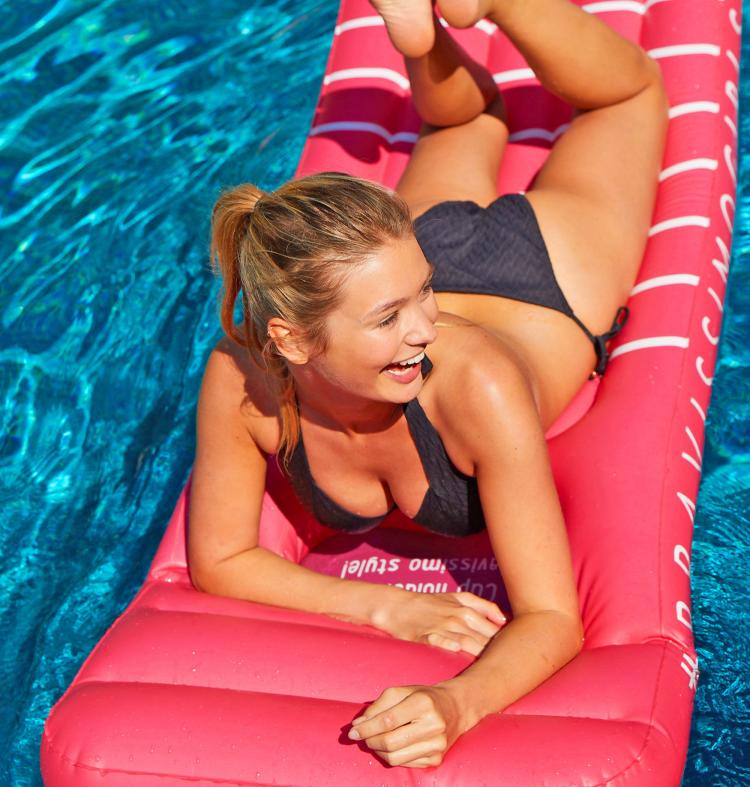 Credit: Bravissimo
Get ready to experience the first comfortable floatie since you hit puberty!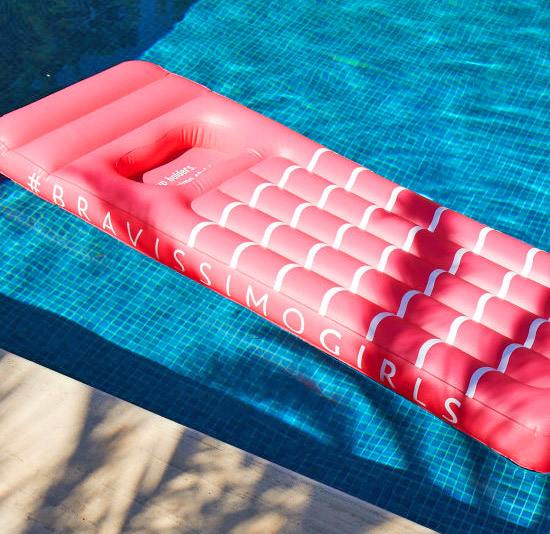 Credit: Bravissimo
The unique pool float for large breasted women comes in just one color: pink, and has rave reviews, so you'll know whoever you might be getting it for will love it!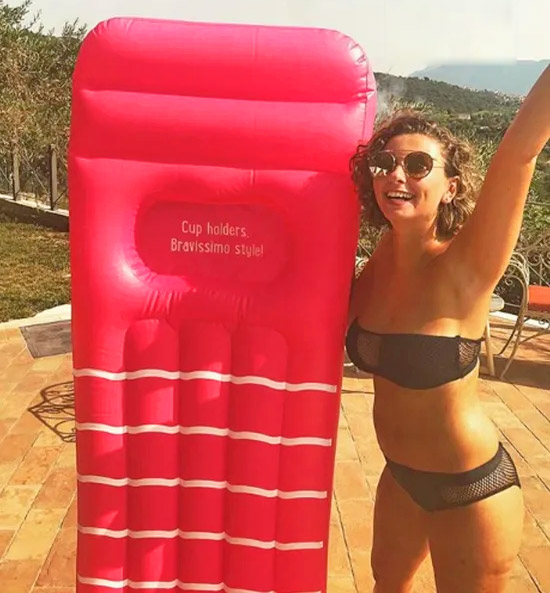 Credit: Bravissimo
You can snag the pool float with a breast cavity from their website for around $45 bucks!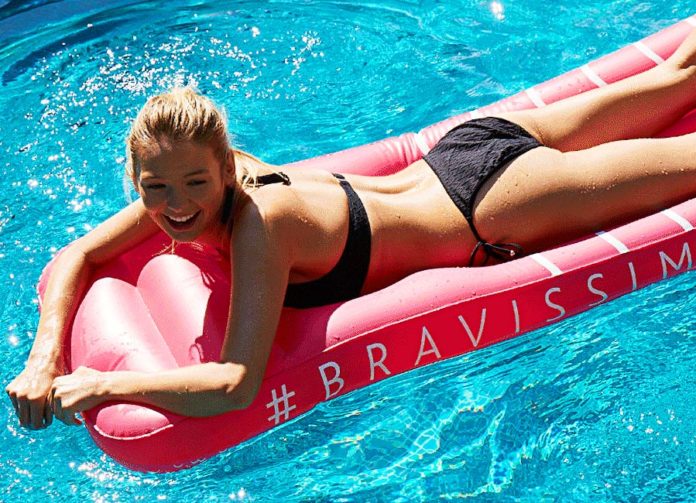 Credit: Bravissimo