Kool Tool Belt: A Belt Buckle With Tools On It
By Ryan on 07/24/2014 2:01 AM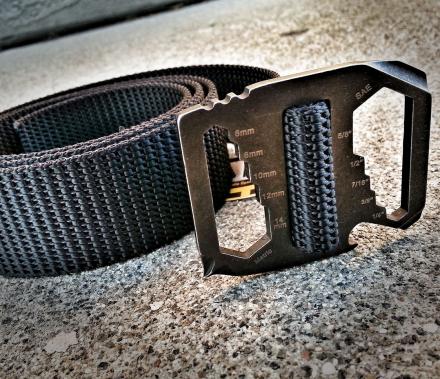 Do you ever find yourself out in the middle of nowhere with no tools on your person, and you're in a situation where you just have to strip some wires or screw in some hex screws? Well lucky for you, today you wore your Kool Tool Belt. The Bison Designs Kool Tool Belt is a belt buckle that has 9 different survival tools on it including 5 different sizes of metric hex wrenches, 5 different sizes of standard hex wrenches, a standard and metric sized ruler, 3 sizes of wire-strippers, a box cutter, a large and small flat-head screwdriver, a Phillips head screwdriver, and of course what would a tool belt be without a bottle opener.
Simply undo your belt to to expose the face of the belt buckle and you are ready to survive whatever nature has to offer you.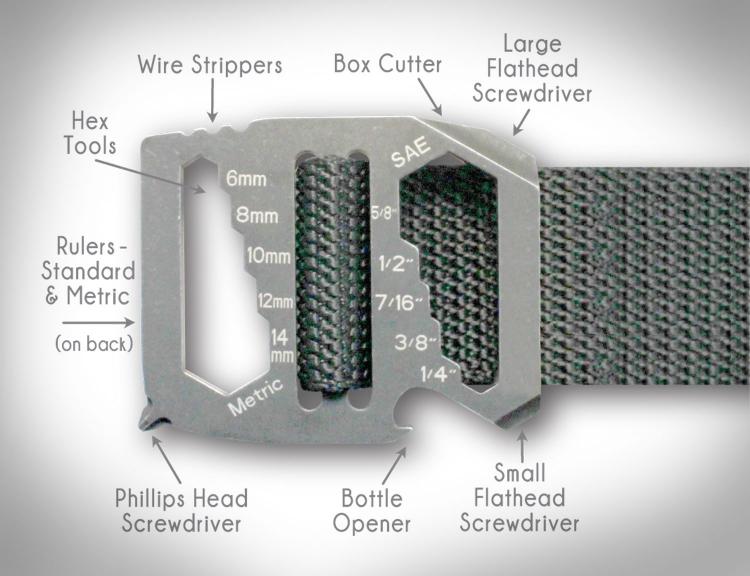 The Kool Tool survival belt buckle is made in the USA using laser cut steel, comes with an actual belt with 38mm wide webbing, is black in color and comes in two different sizes, a medium that fits up to a 38 inch waist, and a large that fits up to a 42 inch waist.