The Kitty Pass: A Kitty Shaped Cat Door Pass
By Ryan on 03/16/2018 12:20 PM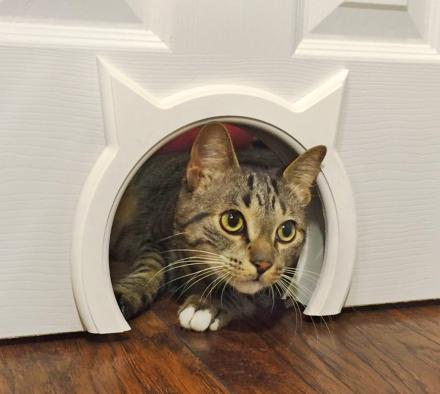 Your cat requires the freedom to wander throughout your entire home even when the doors are closed. This is not an optional request, and if you don't abide by the kitty rules you will most likely be doomed forever by said kitty. To help you in following the rules brought forth by your sweet little cat, we would like to bring you attention to The Kitty Pass. The Kitty Pass is a small kitten door that you can install into your existing home's indoor doors to allow your cat to pass through even when the doors are closed.
The best part about this little cat door is that the framing of the cat door is shaped like a cat, with the front of the frame shaped like a cat's head with little cat ears popping up from the top of it, whereas the back side of the frame is shaped like a cat's rear end with a cat tail sticking up from the top of it.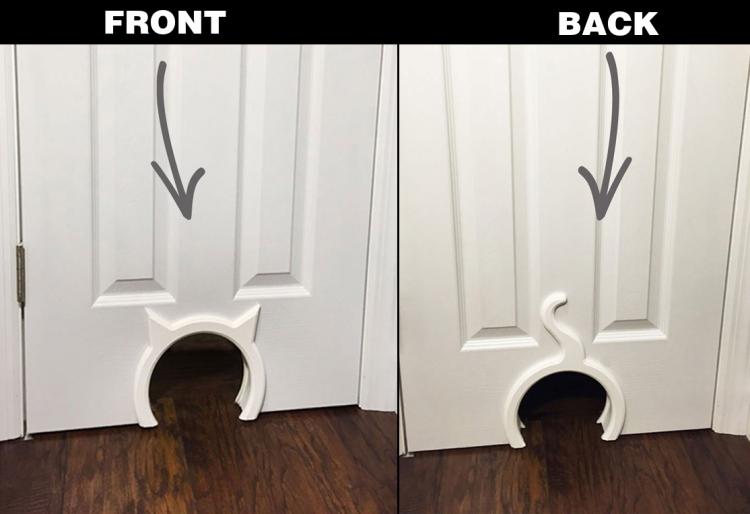 To install it into your door, you'll need to remove the door from it's hinges, then trace onto the door the shape of the kitty pass using the included paper instructions diagram. Once the shape of the frame is traced onto the door you can use a jigsaw or any type of saw to cut the traced lines. After the door is cut to shape, you can install the cat shaped cat door with ease and re-hinge your door to the frame.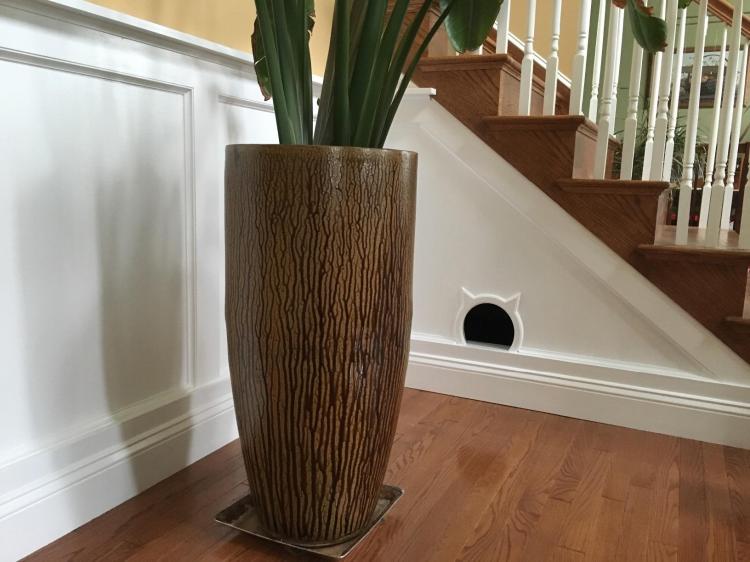 The Kitty Pass cat door comes completely finished in a beautiful white gloss, or you can choose to paint it in any color that fits your home's decor. The cat shaped cat door will fit any standard door that's between 1.25 inches - 1.75 inches thick, and when fully installed, the opening on your door will measure 7.5 inches wide x 6.5 inches tall. The Kitty door can be used for cats that weigh 20 lbs and under, otherwise they may be bit too girthy to fit through the Kitty Pass.