This Ctrl-Alt-Del Keyboard Key Coffee Mug Set Is Perfect For Computer Geeks
By Ryan on 12/14/2020 11:11 AM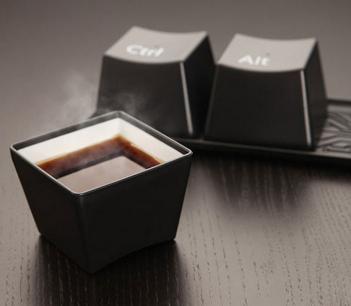 If you're a geek who can't seem to step away from a computer, whether it's from gaming, coding, or "other" things, chances are you need coffee to keep from nodding off while staring at the screen for so long. What better way to consume your coffee than with coffee cups that look just like keyboard keys.

Colors: White | Black
These unique keyboard keys cups are coffee mugs made to look just like the infamous Ctrl, Alt, and Del keys, which every Windows computer user used at least a few times in their life when they're computer crashes. With the horrible task of fixing your computer problems, you can drink your coffee from the same keys you're using on your keyboard.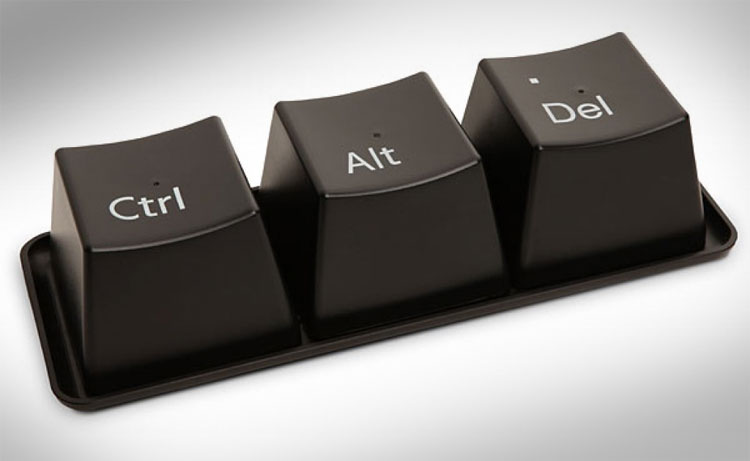 The Ctrl-Alt-Del mugs come in a set of 3 mugs, the set is made from a heavy duty plastic construction, they're dishwasher safe, and the mugs comes with a circuit-board etched tray to display the cups on.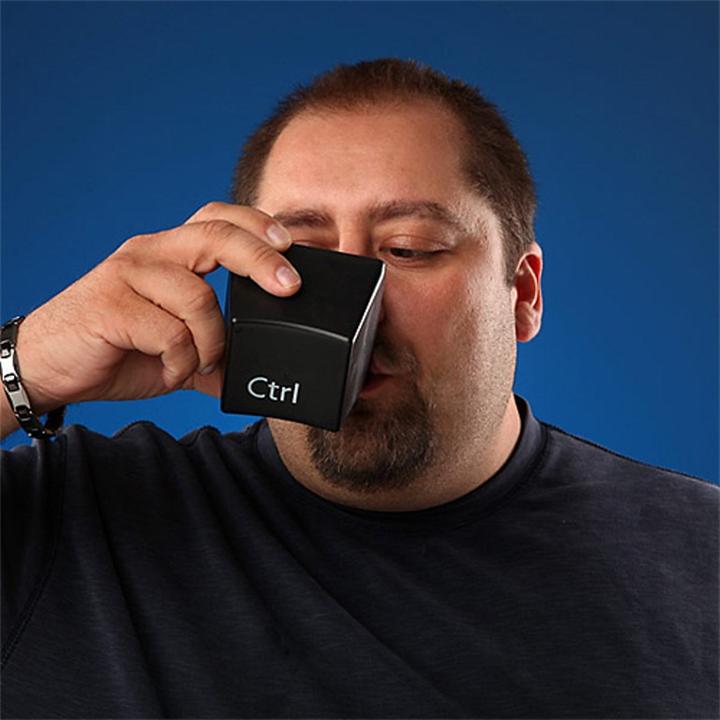 Each keyboard mug can hold 8 ounces of liquid measures 3.25 inches wide x 3.25 inches long x 2.325 inches tall. The whole set measures 10.25 inches wide x 3.75 inches wide x 2.5 inches tall.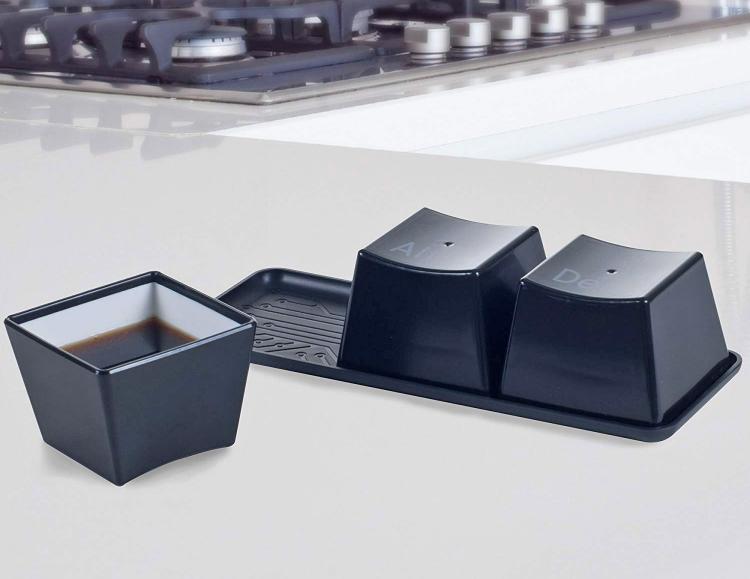 Another cool feature of the keyboard key mugs are that each cup has a dimple on the bottom (top?) of it that resembles the same dimples that are the top of the keys on standard computer keyboards. The mugs also come in either black or white colors to choose from.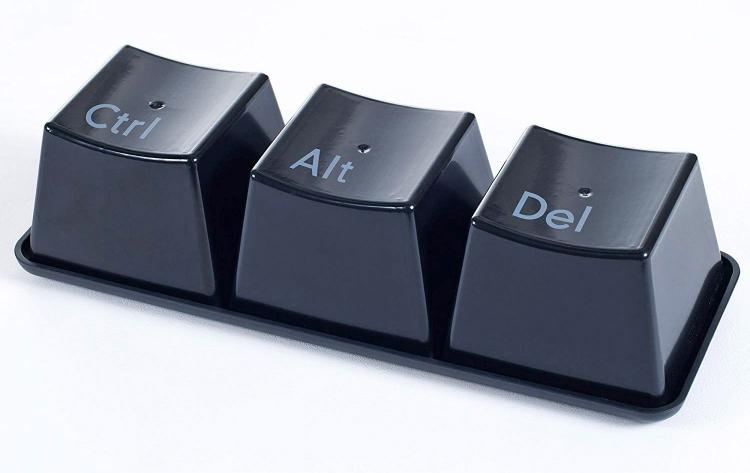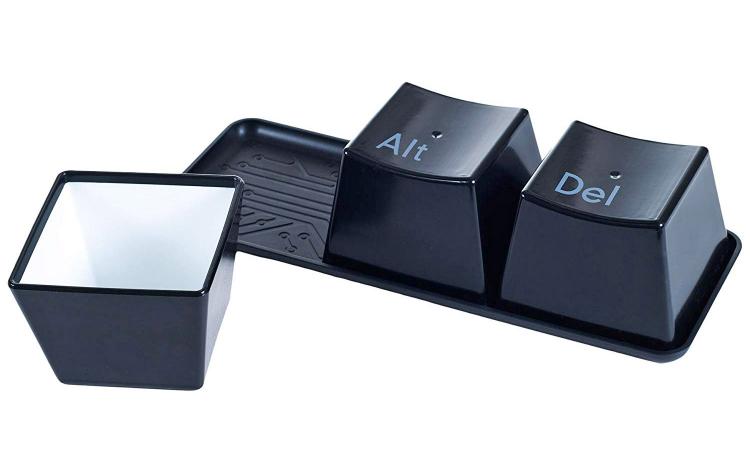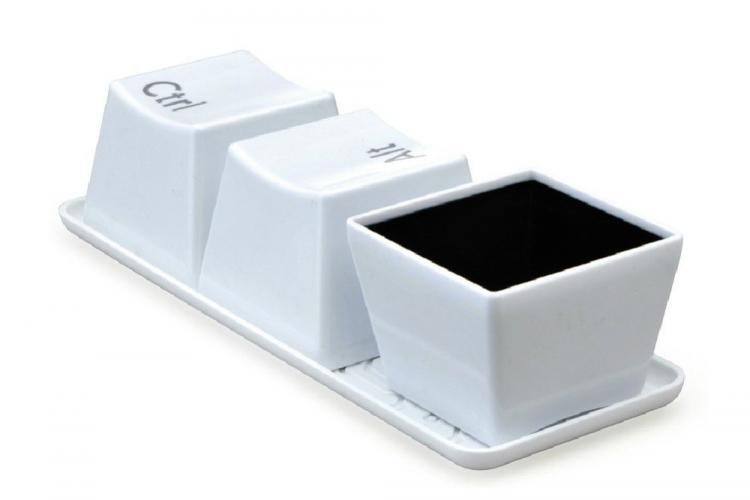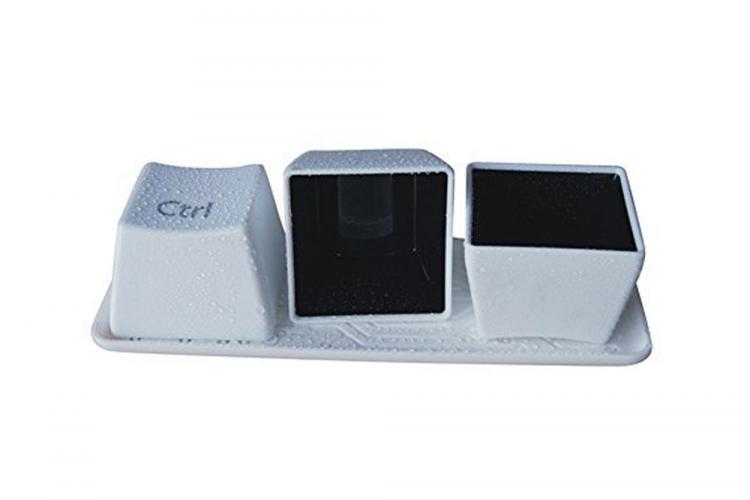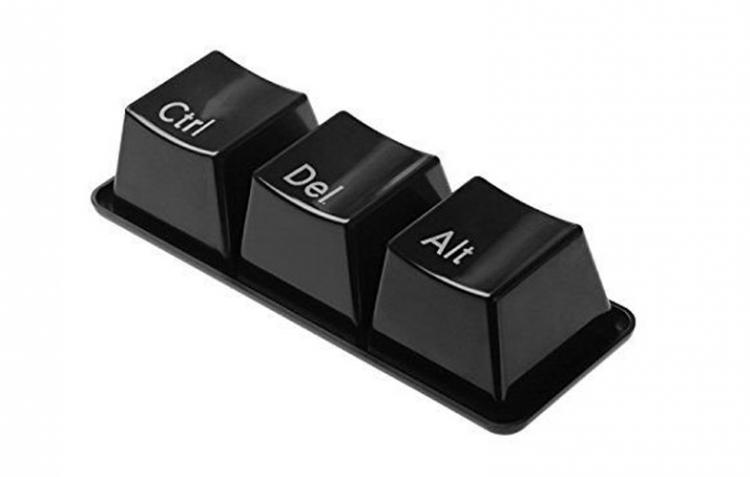 The Ctrl Alt Del coffee mug set even comes on top of a tray that looks like a circuit board!