Condiment Gun: Squirts Ketchup and Mustard With the Pull of a Trigger
By Ryan on 11/29/2018 2:28 PM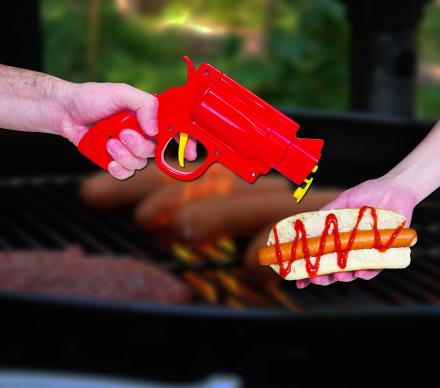 Having to squirt your ketchup and mustard onto your foods using just the bottle is quite boring. What if there were a more fun way of doing thus mundane activity? This condiment gun is the solution. It's a condiment dispenser that's shaped just like a gun, and is probably the greatest way to dispenser your condiments ever!
To use the condiment gun, just fill up one of the two canisters with ketchup, mustard, ranch, or whatever condiment you prefer, load it into the gun, and just squeeze the trigger to slowly dispense your sauce.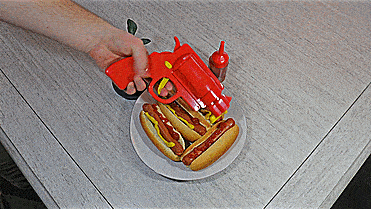 When you pull the trigger a tab gets pushed onto the back of the sauce canister and it squeezes the back to squeeze out the sauce. It doesn't require any batteries or power to use, as it's completely powered by you squeezing the trigger.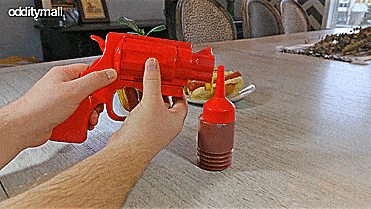 The condiment gun comes with two canisters, one with a yellow cap, and one with a red cap, each for your ketchup and mustard. But you can really put any kind of condiment inside the containers for use with the condiment gun.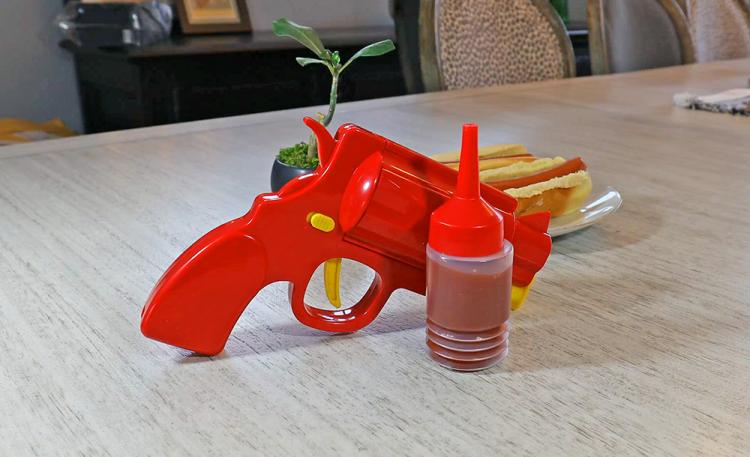 The condiment gun works with ketchup, mustard, BBQ sauce, mayonnaise, ranch dressing, and really any other sauce you need to dispense onto your food in the most awesome way ever. The ketchup gun is made from plastic, is suitable for kids aged 12 and up, is red and yellow in color, and measures 8.8 inches long x 6.1 inches tall x 2.1 inches wide.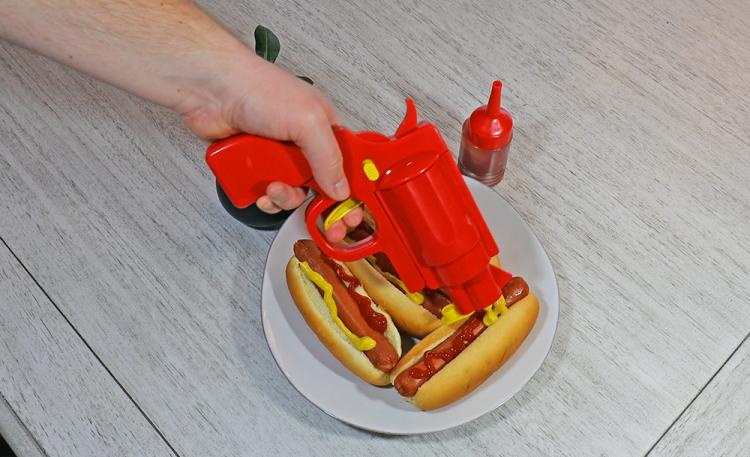 Check out the condiment gun in action via the video below.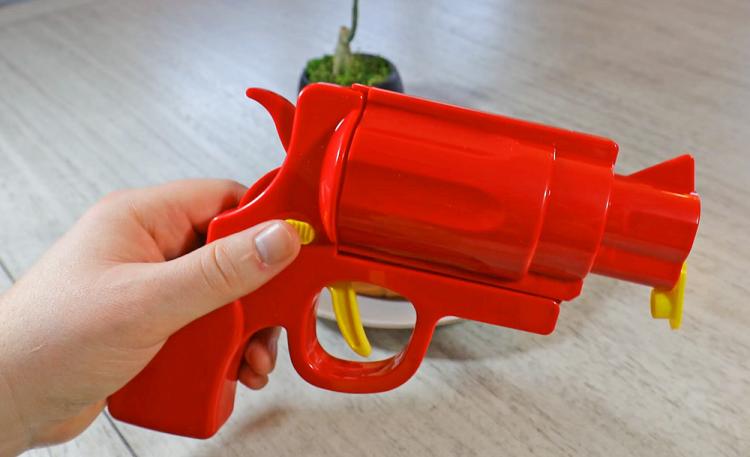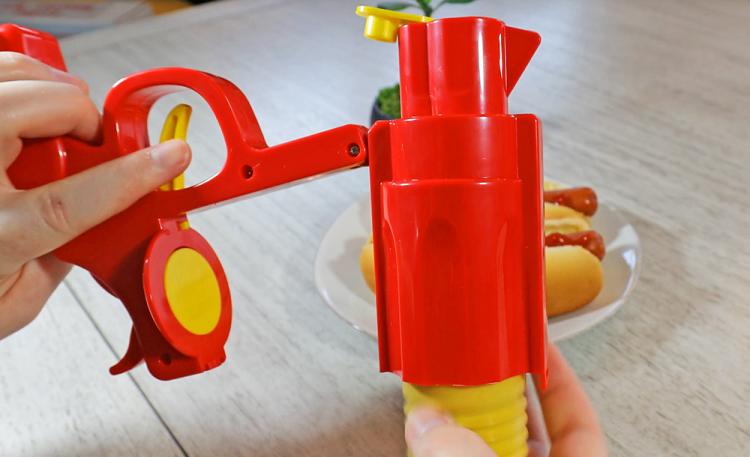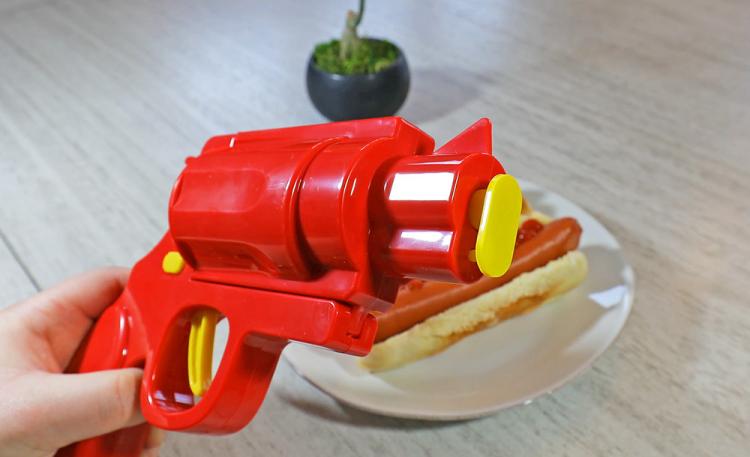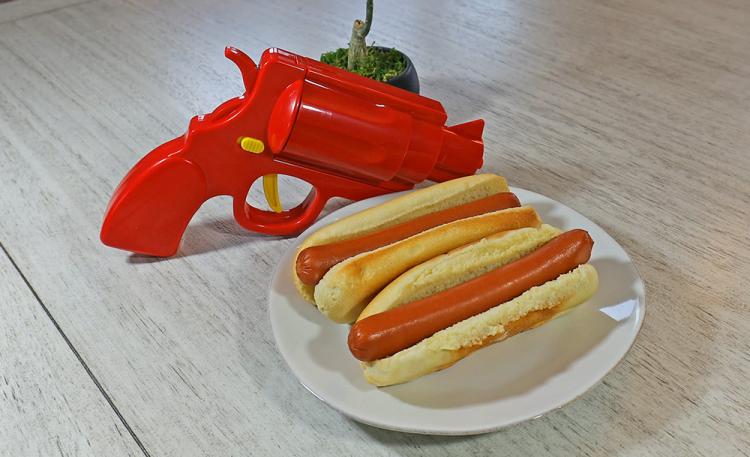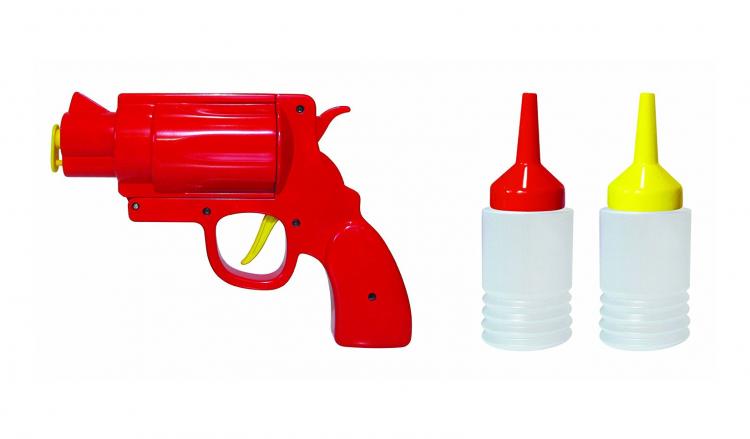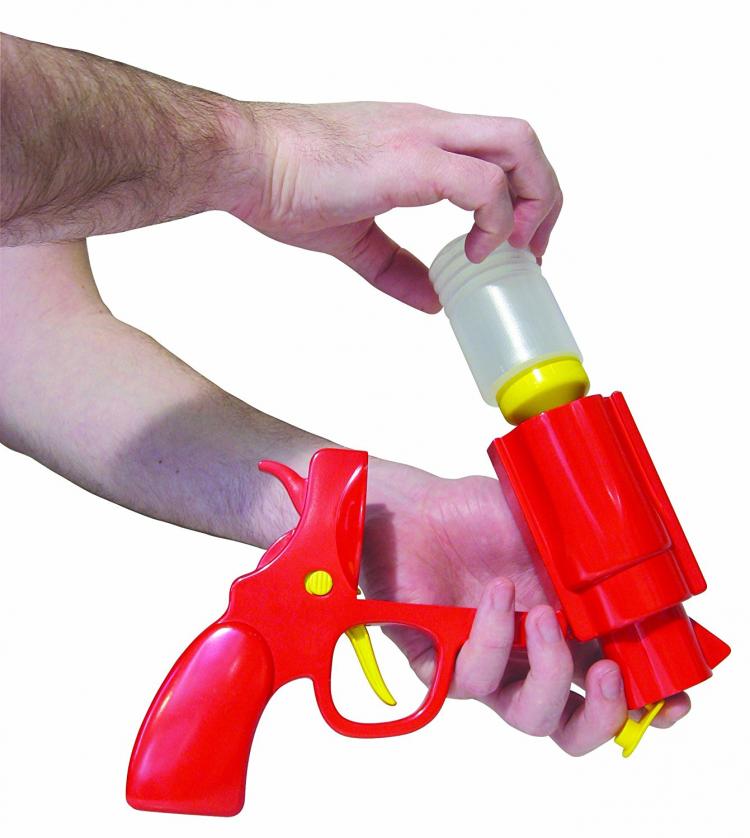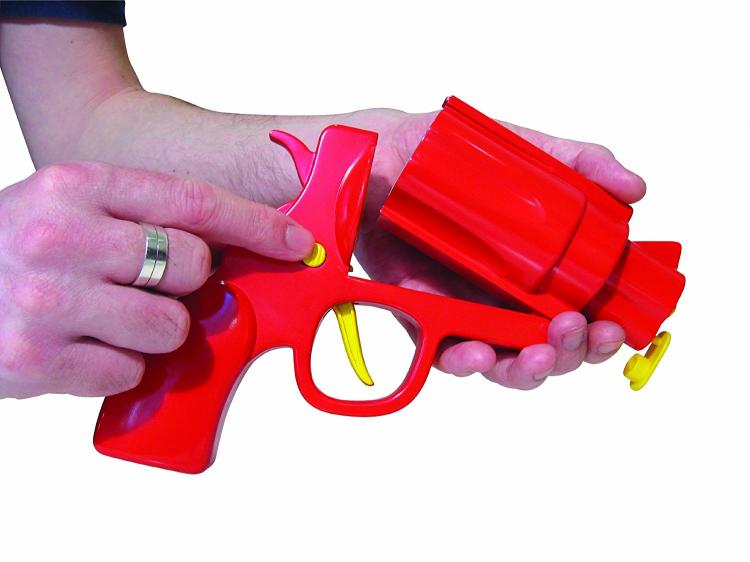 Subscribe To Our YouTube Channel