The Kamp-Rite Midget Bushtrekka Is a Tiny Camper Tent That You Can Pull With Your Bicycle
By Ryan on 08/25/2020 8:50 AM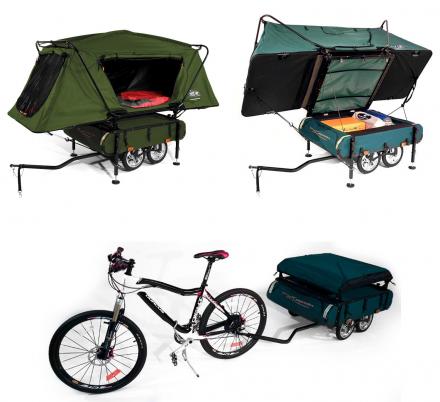 If you remember the Double Tent Cot that that keeps you off the ground while camping, and though to yourself, why can't this be attached to a bicycle so I can take it everywhere I go... Well, I got some news for you, it is available and made by the same company. It's called the Midget Bushtrekka bicycle trailer, and it allows you to camp anywhere off of the cold hard ground wherever your bicycle can go.
Not only does the Bushtrekka bicycle trailer hold a 1-person cot on the top of it, but below the cot is a generously large area for storing all of the gear for your trip with up to 48 gallons of storage space. The lower storage area is accessed by popping open the top access door, which can even still be accessed while the cot is opened on top of it. Once the tent on the trailer is fully setup, it measures 90 inches long x 32 inches wide x 40 inches tall.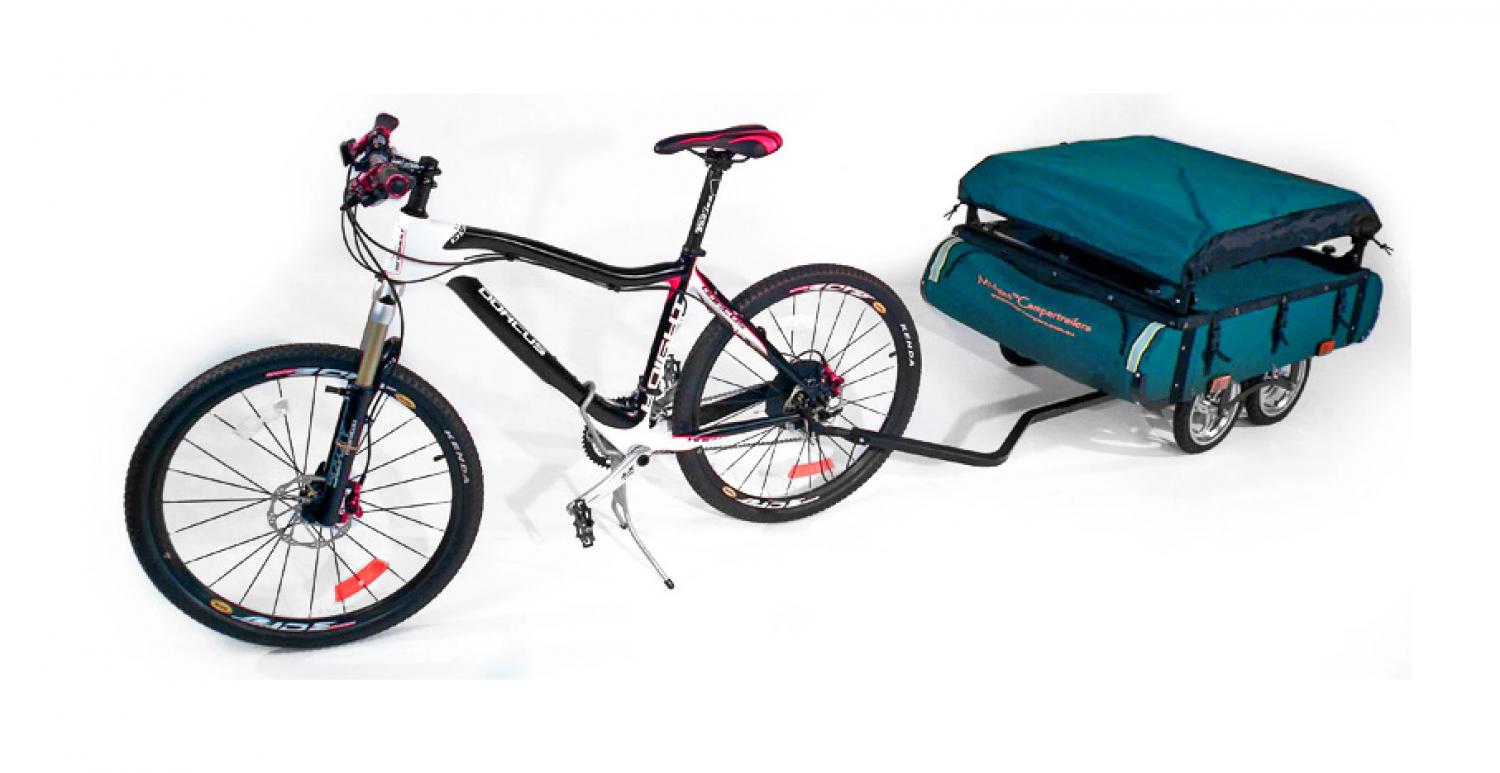 The Kamp-rite bicycle cot trailer can be ajusted in many different ways to accommodate practically any size bike. The ride height of the trailer can be adjusted to fit wheel sizes from 20 to 29 inches in diameter, plus the trailer also has leveling jacks to keep the cot and trailer leveled and secured in place when sleeping at night. This also means you can park on a grade or slope while still being able to sleep level at night without fear of rolling down the hill.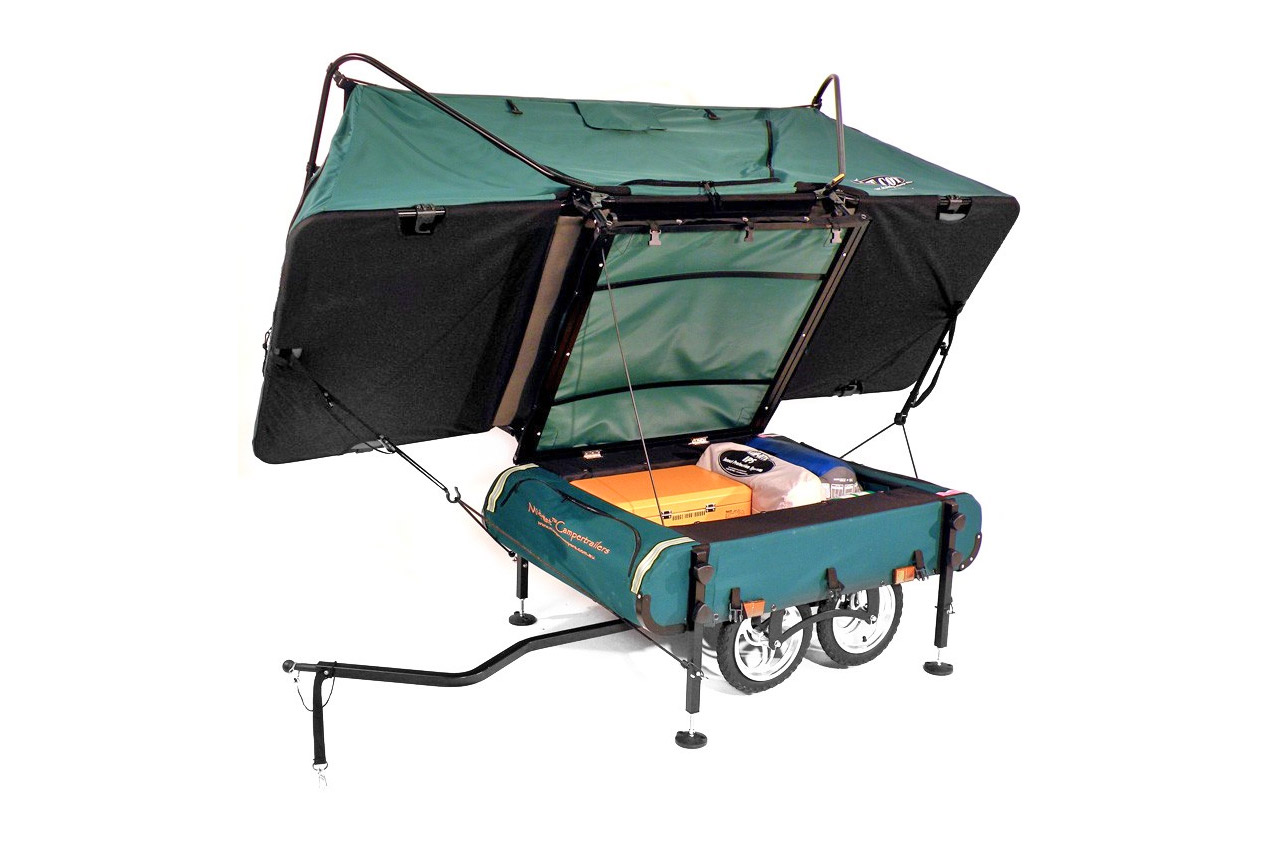 The Kamp-Rite Midget Bushtrekka Bicycle Camper Trailer is made from lightweight aluminum frame covered with 600-denier rip stop nylon, and the storage area is coated in polyurethane for water resistance. The unique bicycle camping trailer is also made with a one-of-a-kind pivoting wheelset and alloy wheels which make for a comfortable ride over any terrain. The trailer is also filled with safety reflectors and safety tape which offer nighttime visibility and added safety.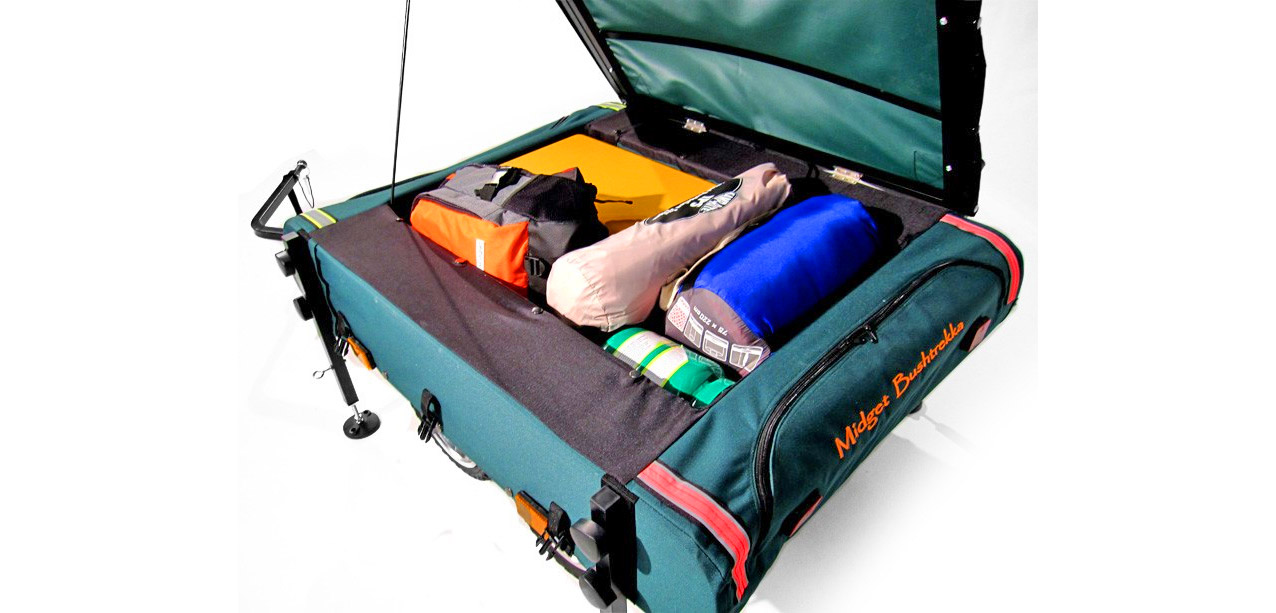 Would the pop-up bicycle cot tent be more ideal if it slept more than 1 person, sure. There's probably a few things that could be improved in the next generation of the product, but it's a good start for anyone looking to get fit, travel, see the world, and do some camping where you're not sitting on the cold hard ground.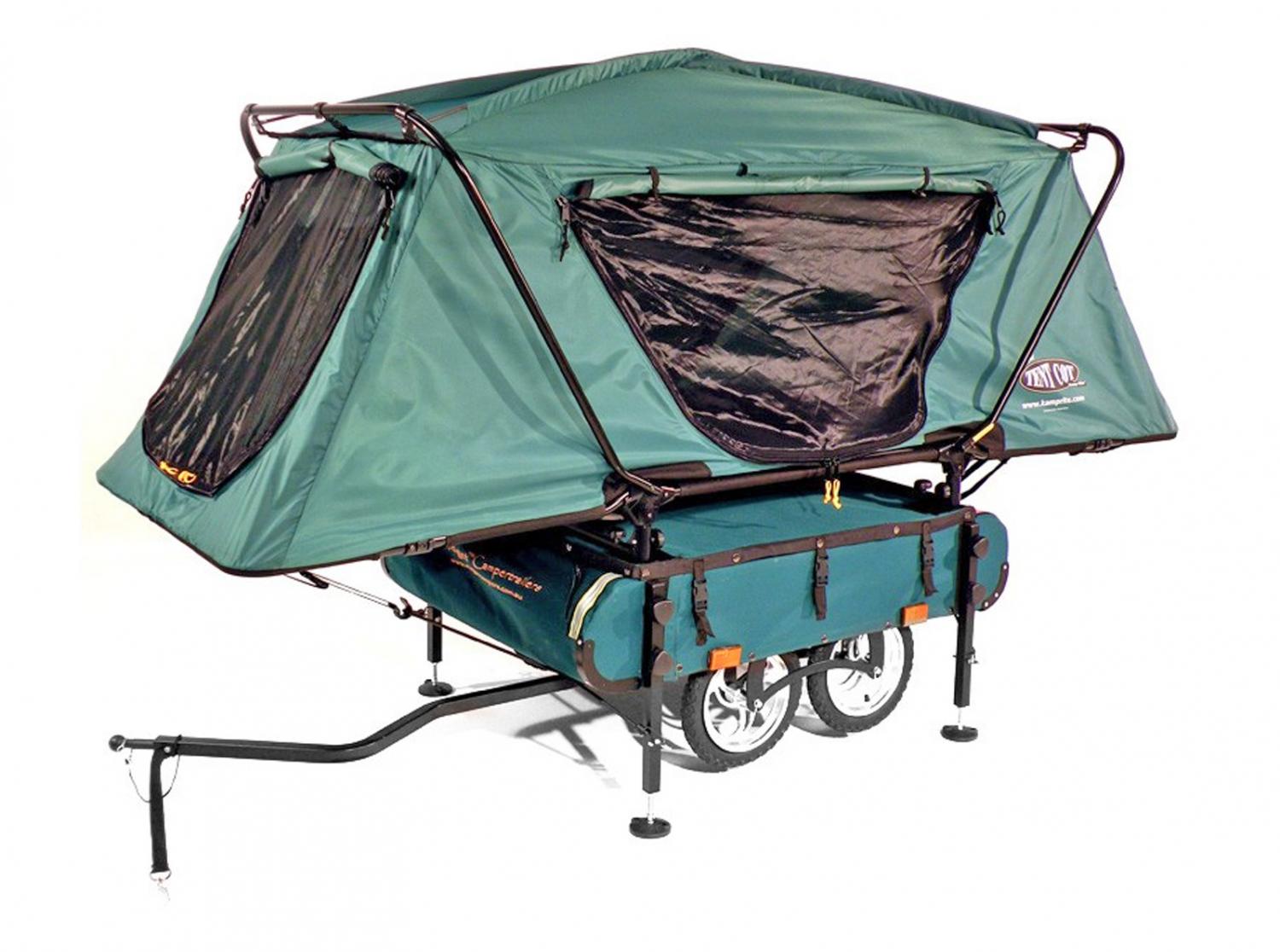 By the looks of it, the Kamp-Rite Midget Bushtrekka is no longer for sale, but you could check out a similar product we featured in the past called the Wide Path Camper, which is essentially a mini camper that you can haul behind your bicycle. Though this is definitely much more expensive product. Alternatively, you could check out Amazon as they have some other bicycle camping trailer items that you could check out here. Though we couldn't find any items on Amazon that allow you to have a pop-up tent on a bicycle trailer, but you could always place a foldable cot in the storage area on a bicycle trailer to have a somewhat similar experience.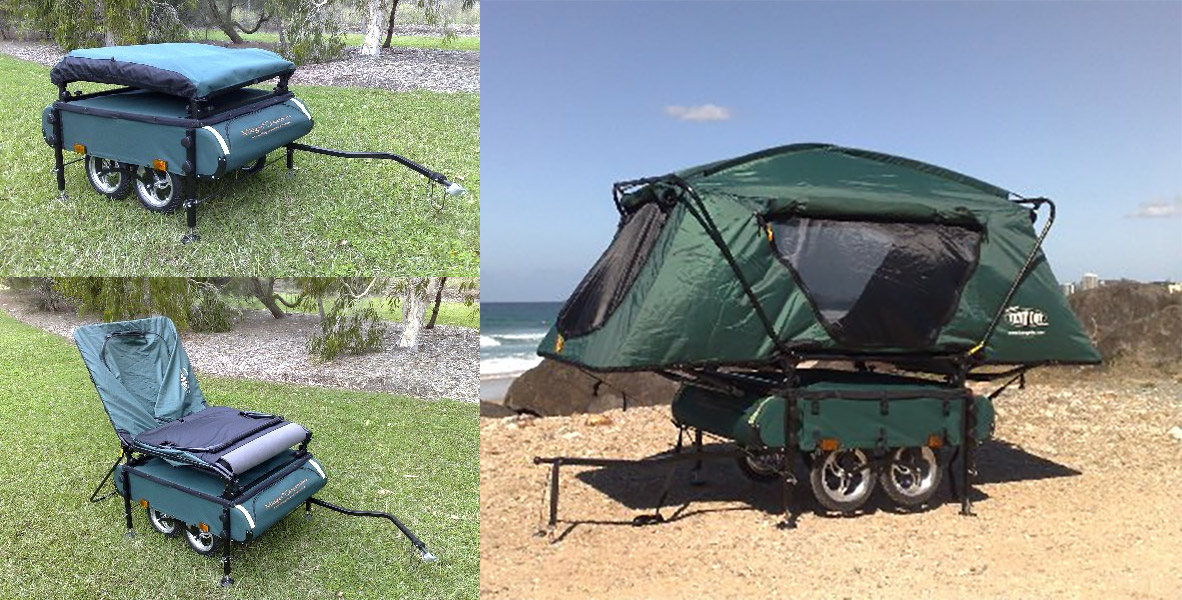 Check out the bicycle camping trailer with pop-up cot in action via the video below. Use the bicycle camping trailer as a lounge chair when not in tent cot tent mode.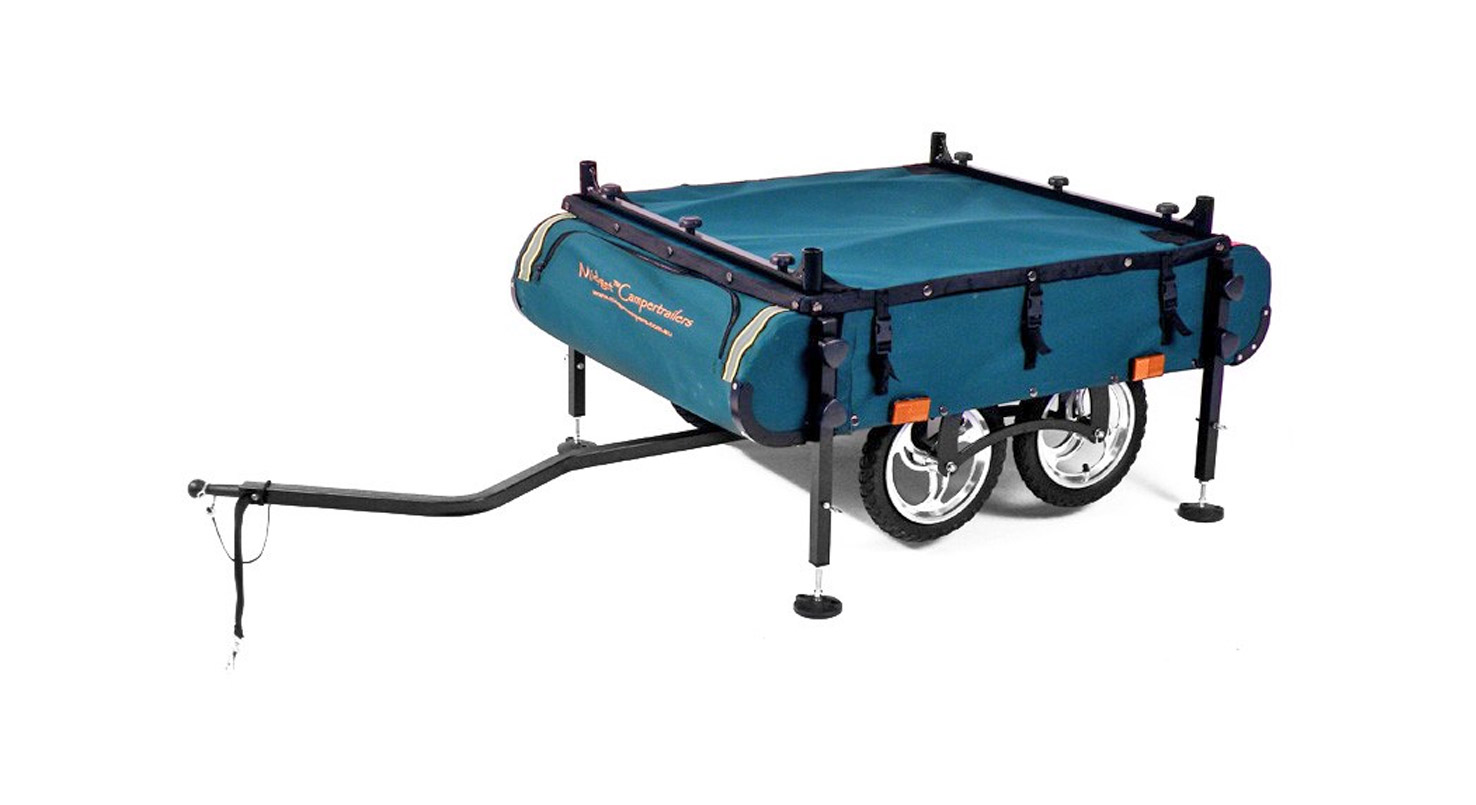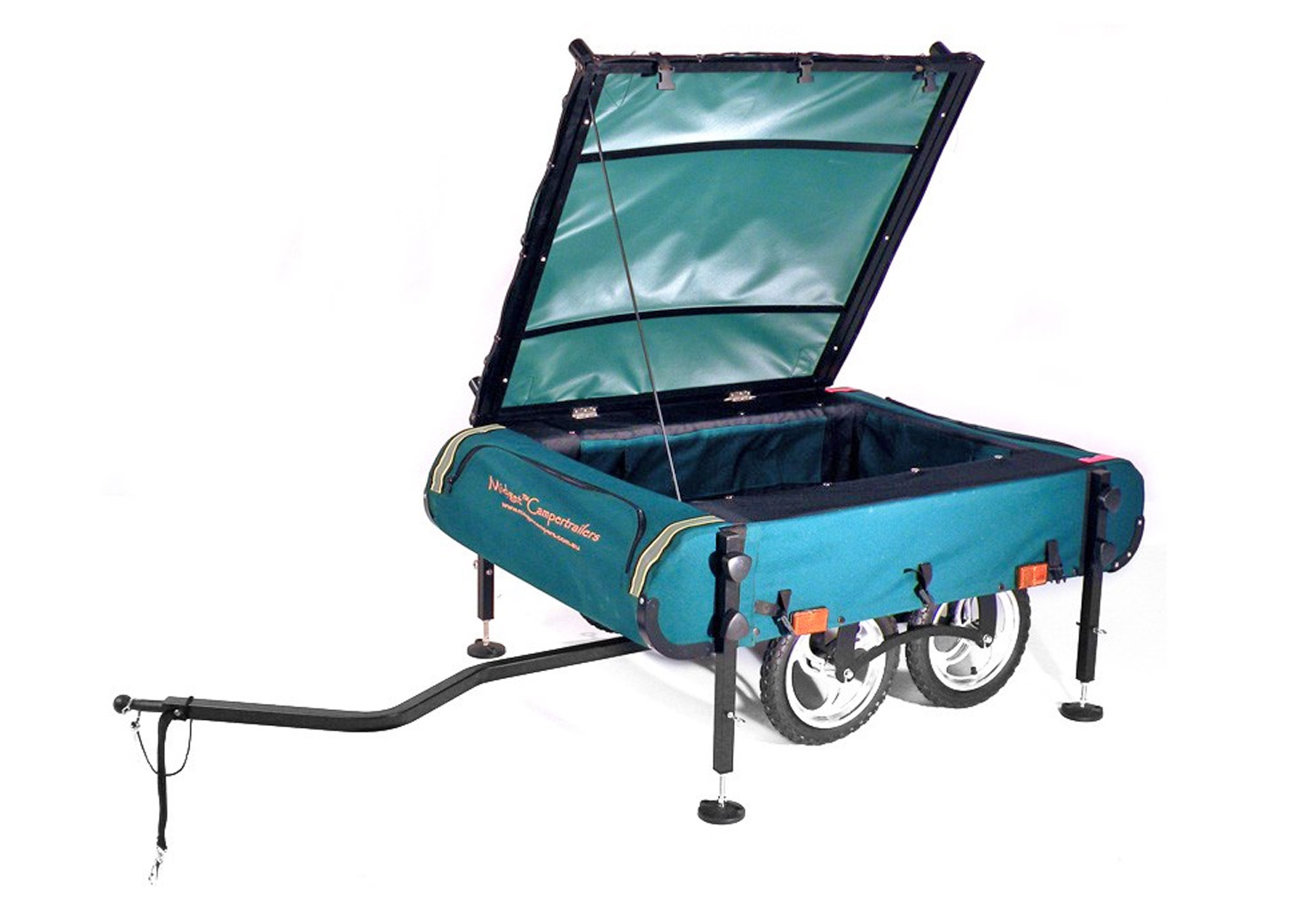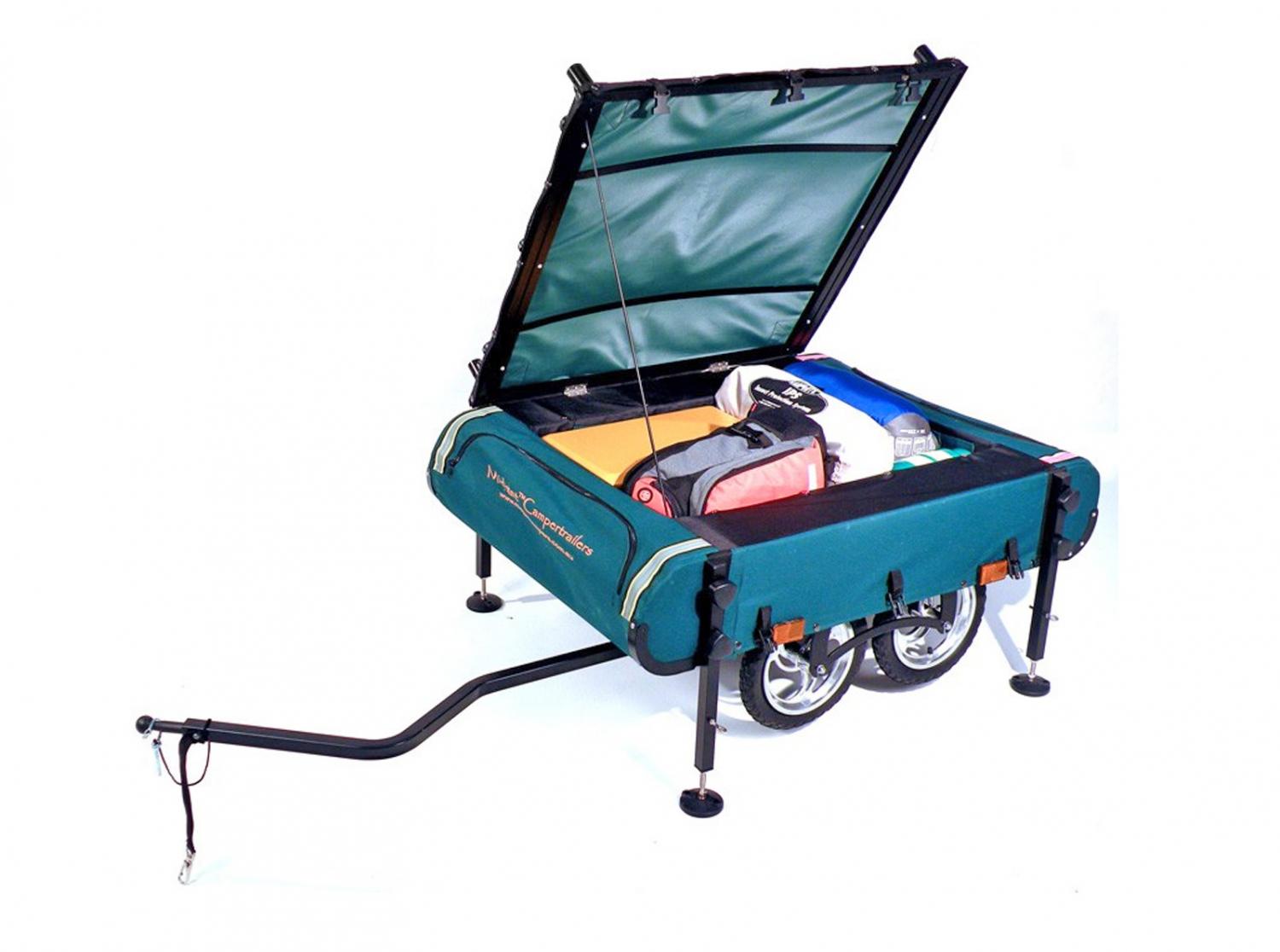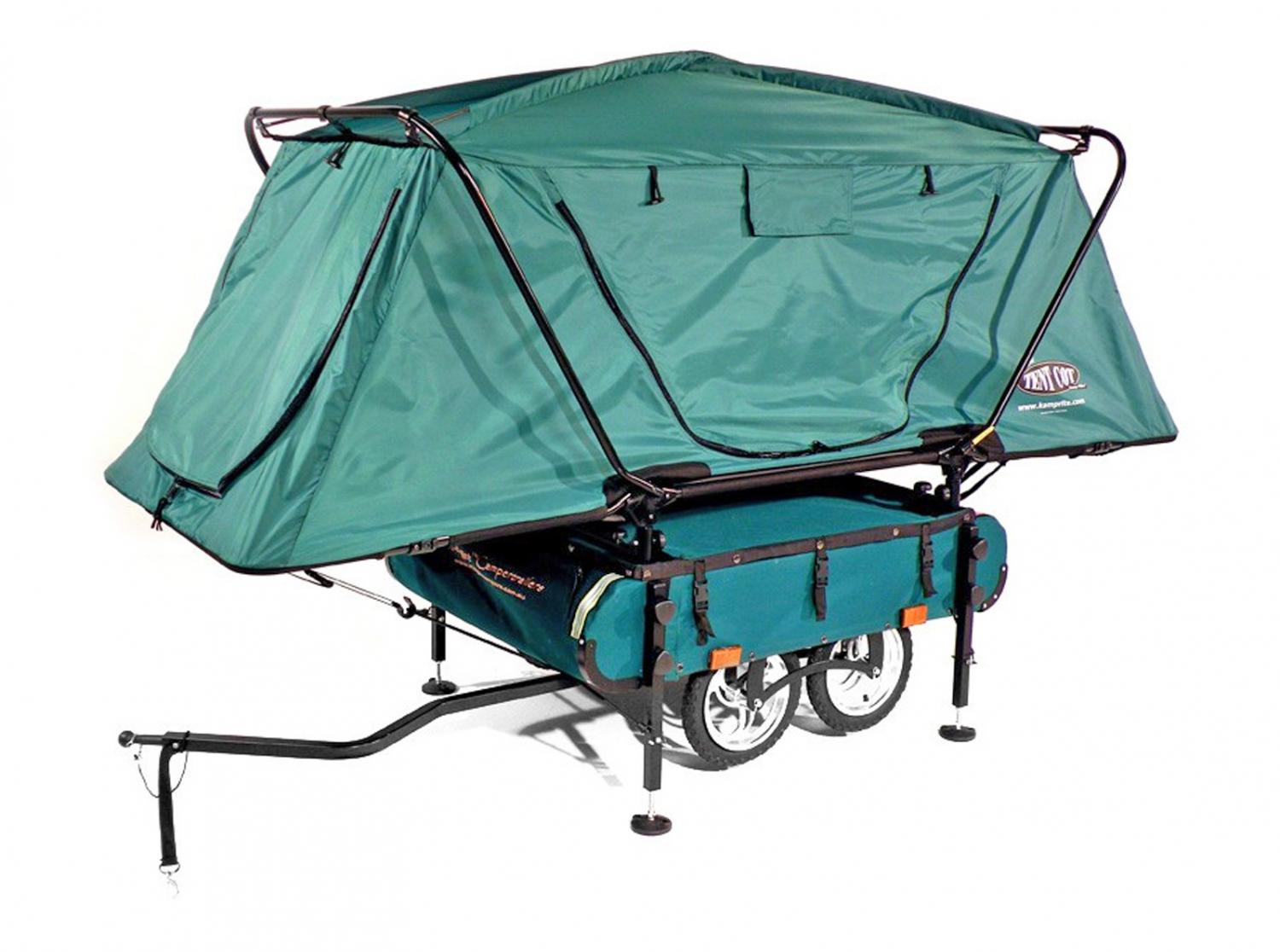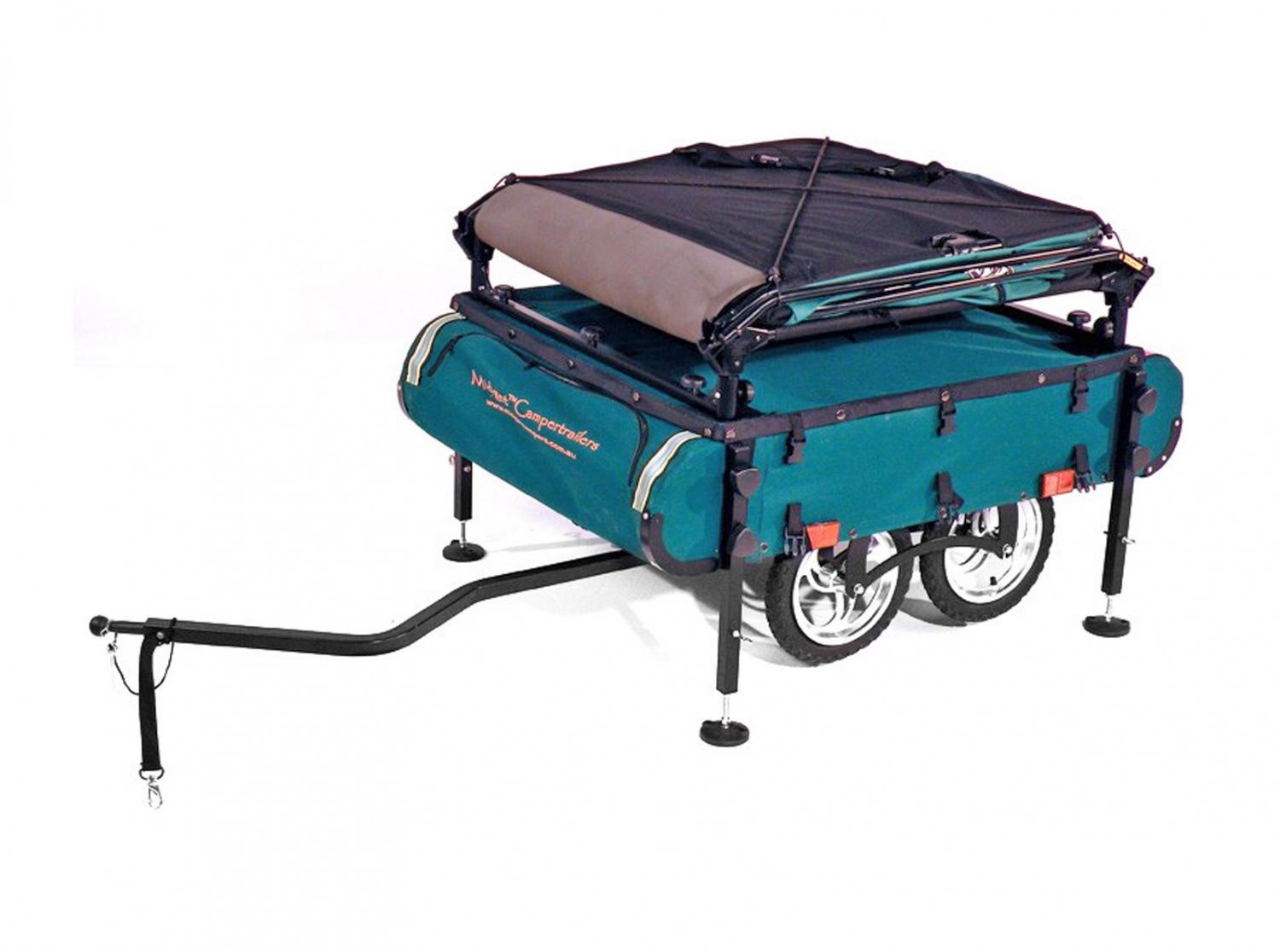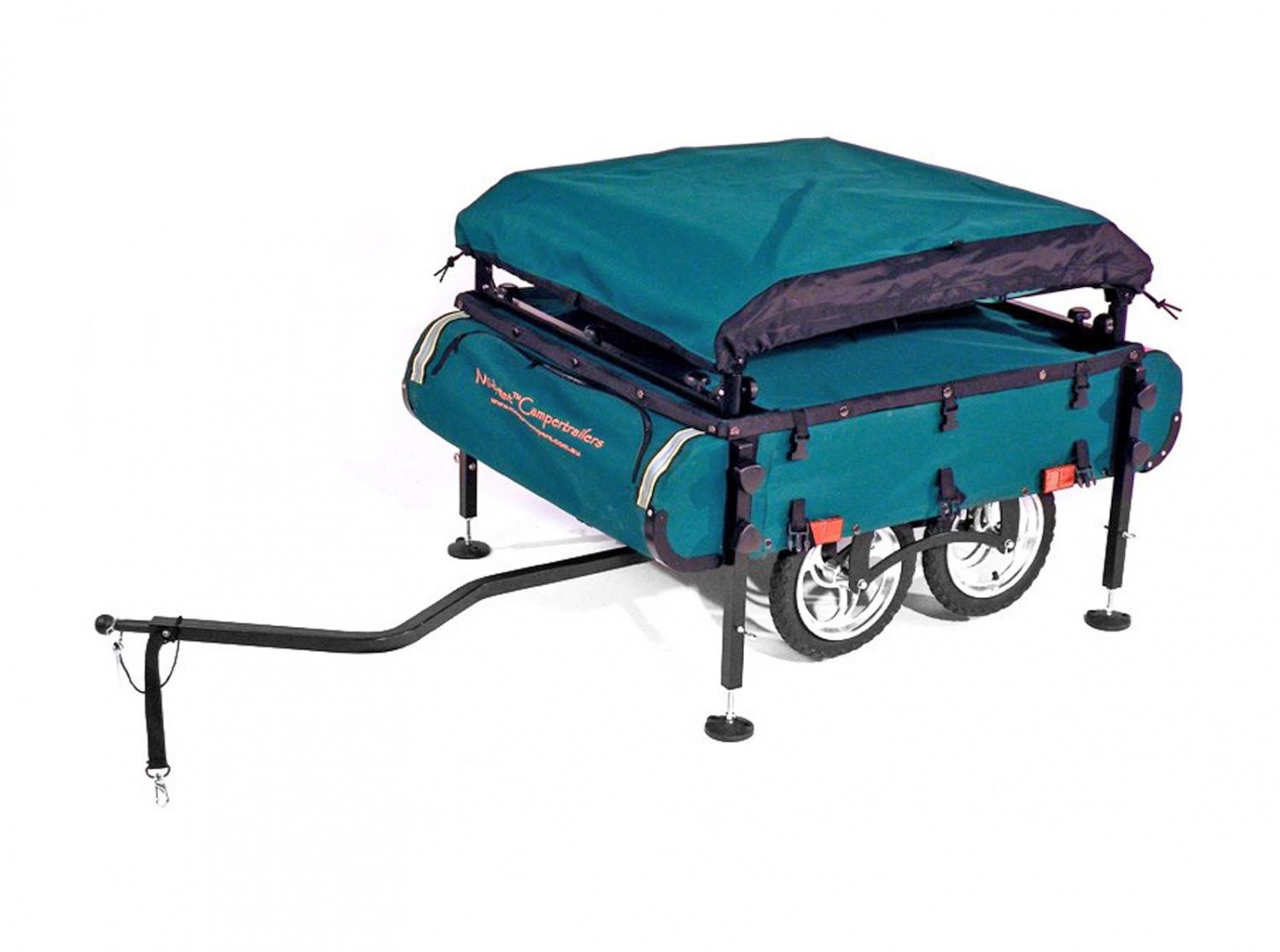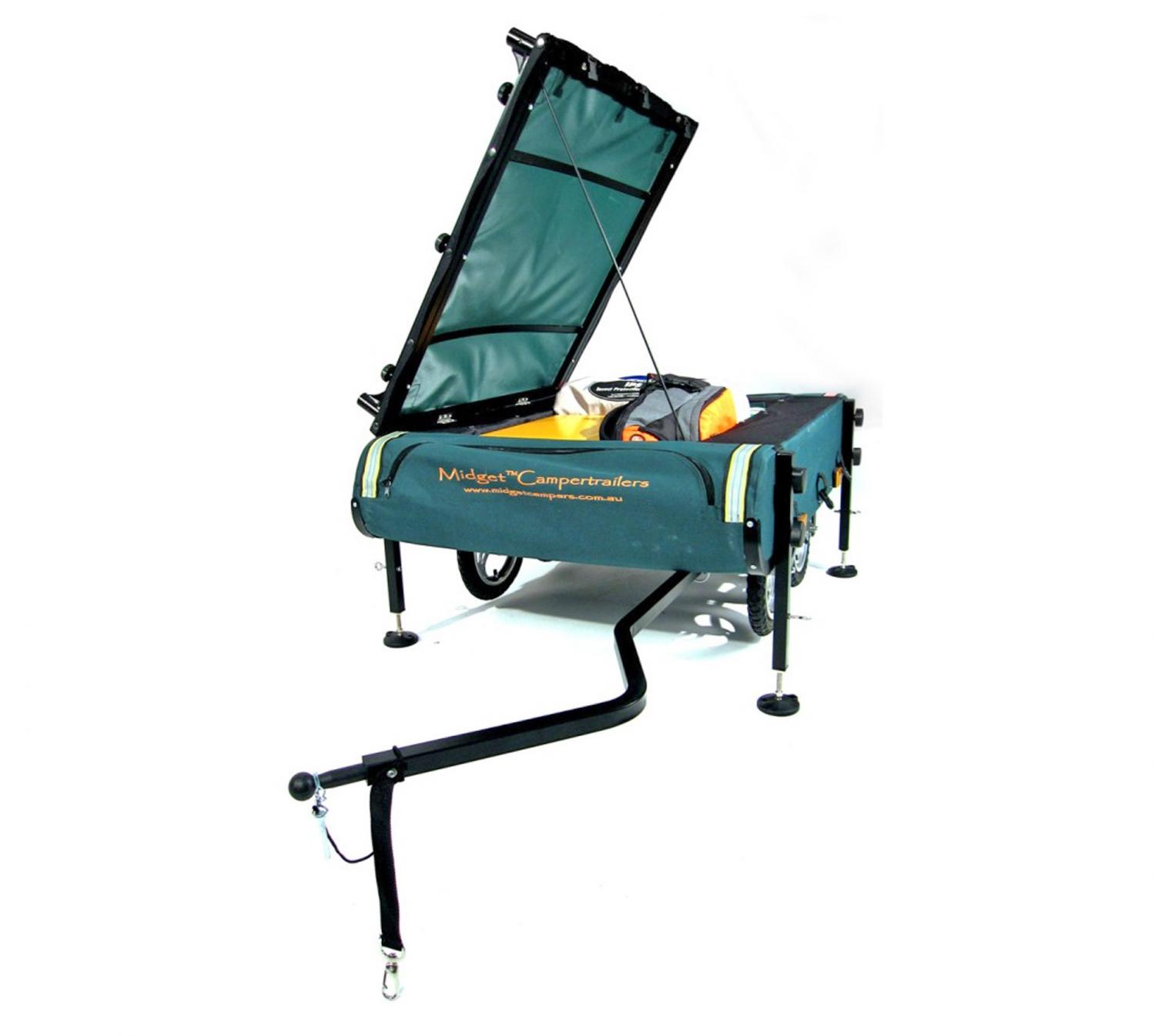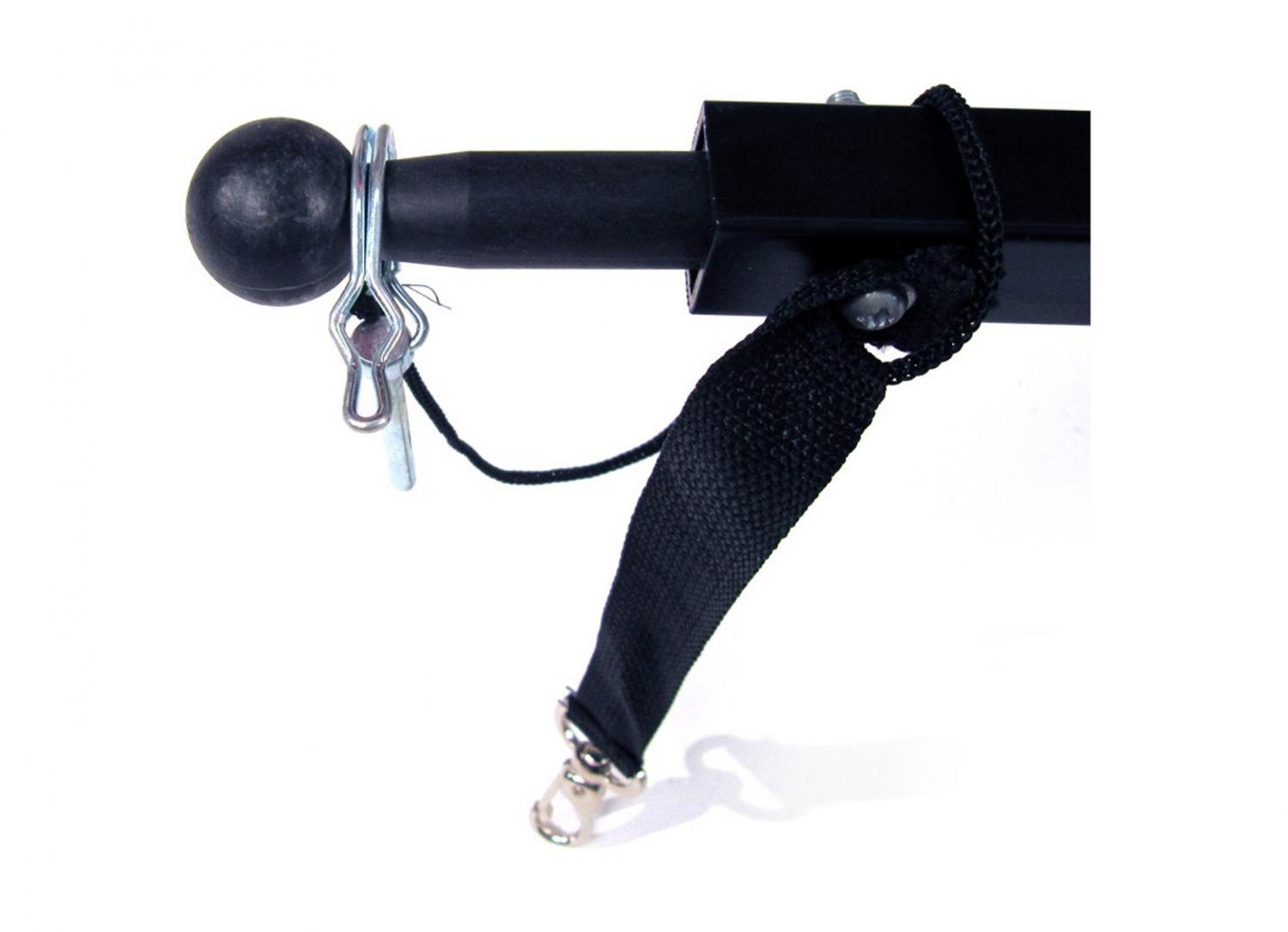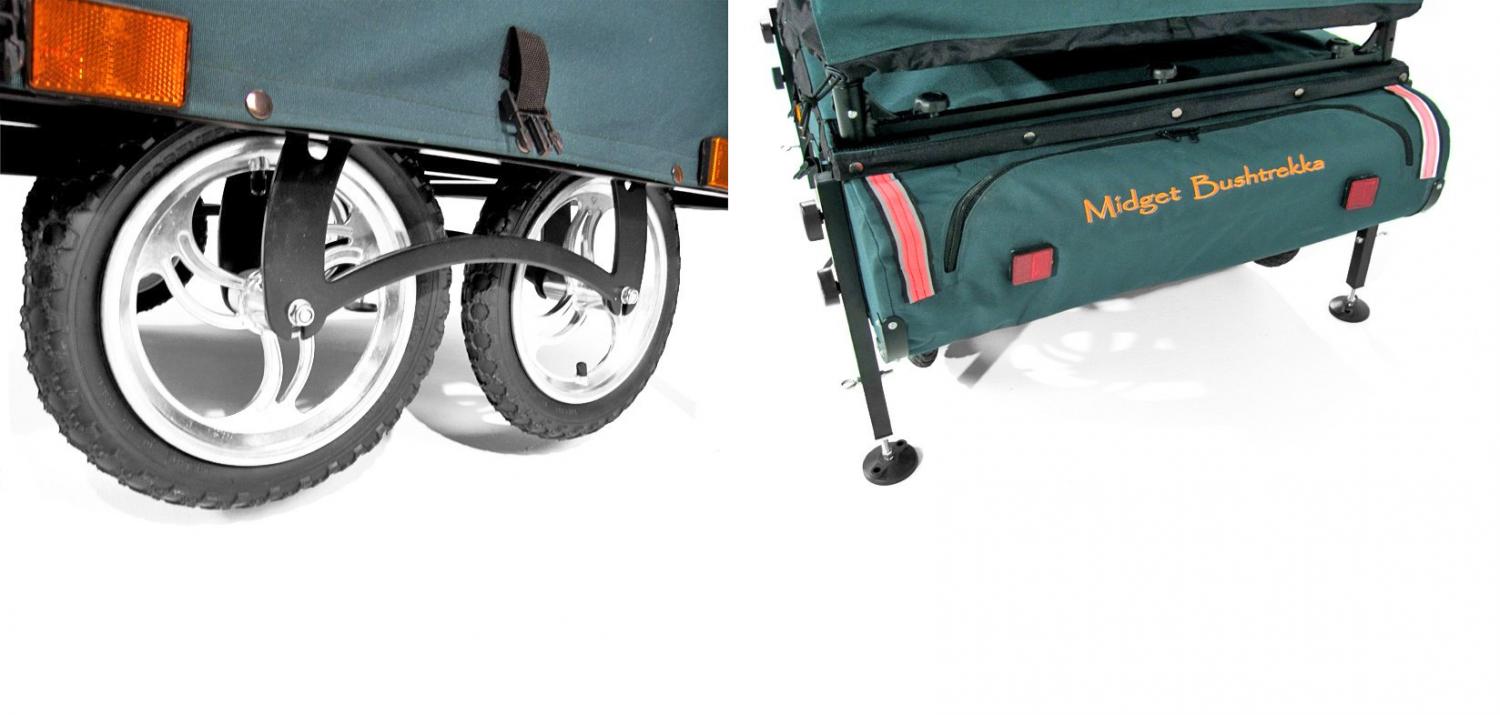 Subscribe To Our YouTube Channel