Spinning Gymnastics Guy Toy
By Ryan on 11/25/2018 10:06 AM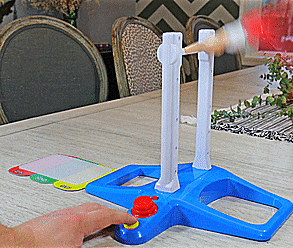 There are few toys in life that come around and offer you an extreme and joyous amount of fun over and over again for the rest of your life. Sure maybe the fun might wear off a bit after a lot of use, but I'd say this spinning gymnastics guy toy would be a perfect time waster at the office, or would certainly be a perfect gift idea for kids.
This gymnastics toy is made by Hasbro and is known as the Fantastic Gymnastics Game, and features a guy that you spin around a high bar and then try to release him at just the right time for him to 1) land right side up on his feet, and 2) land within stripes within the landing pad for the most points. Assuming you're with a group of people, this game will probably give you a lot of fun while you compete against each other for the highest amount of points.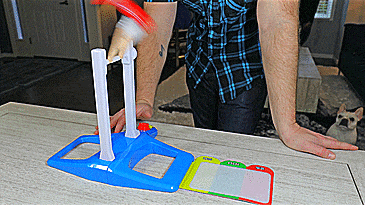 The spinning gymnastics guy game has two buttons, a yellow button for pumping the guys legs, and a red button that releases him from the bar. There's also a smaller button that allows you to power the game on and off to save battery when not in use. The game is powered by 4 AA batteries (which are not included), and comes with a high bar gymnast, a horizontal bar and frame, and a dismount mat.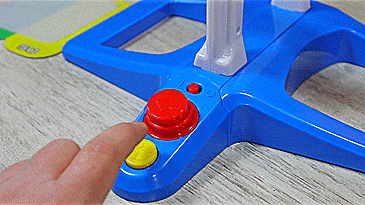 The game even comes with a bracket chart, so if you're looking to get crazy serious about your gymnastics toy, you can setup a tournament with your friends to see who is the ultimate spinning gymnastics guy champion.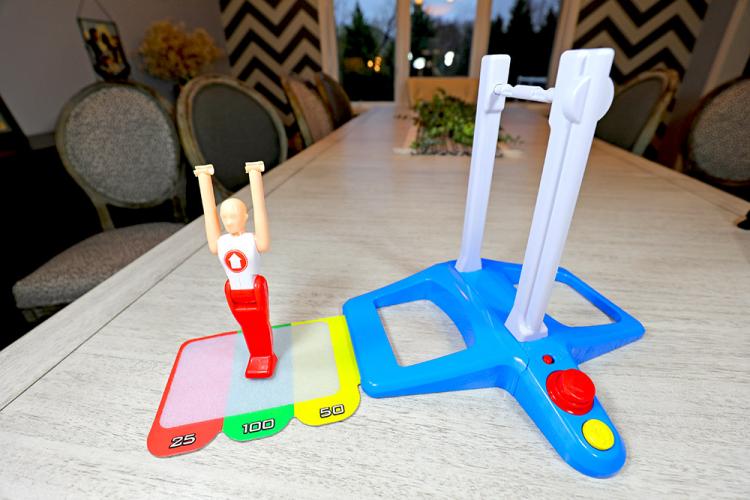 Check out the spinning gymnastics toy in action via the video below.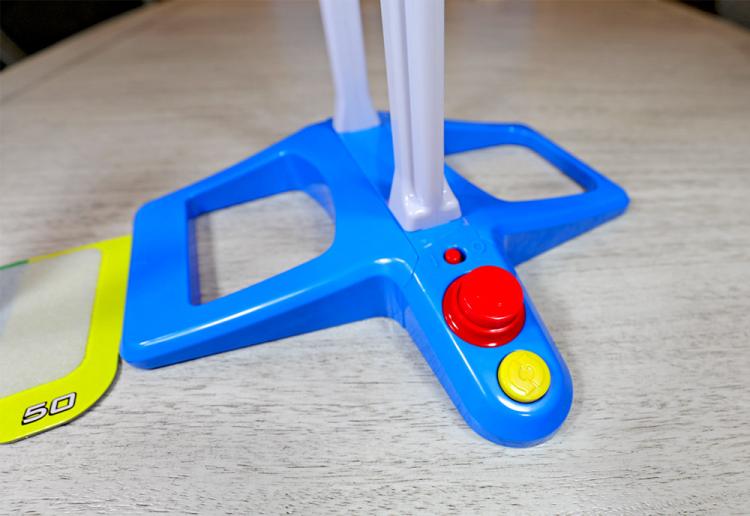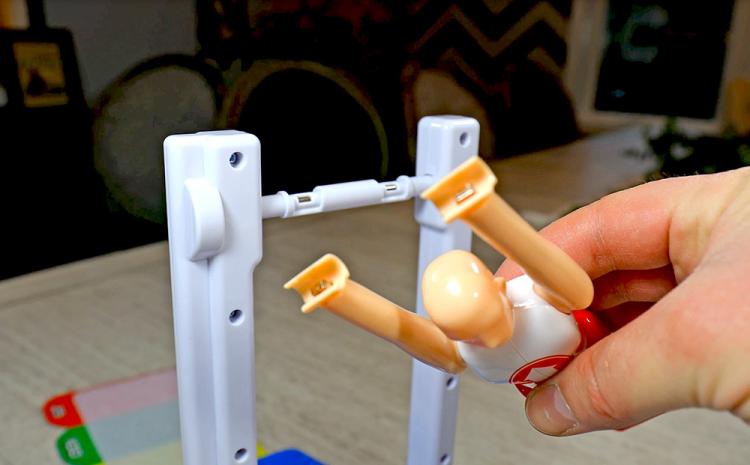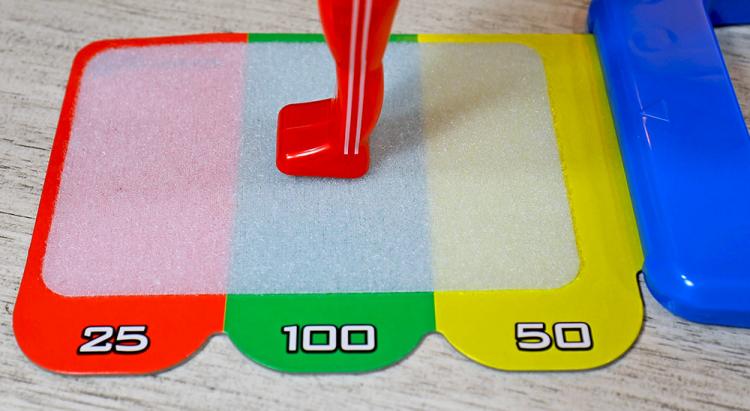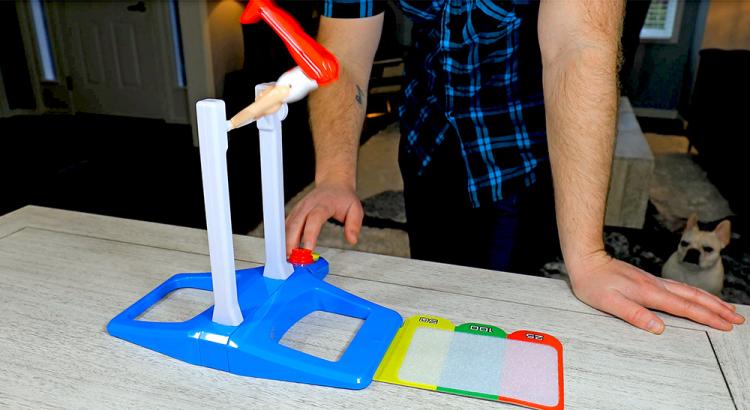 Subscribe To Our YouTube Channel