This Japanese Cat Mold Lets You Create Cat Shaped Rice Towers and Sand Castles
By Ryan on 07/22/2019 2:27 PM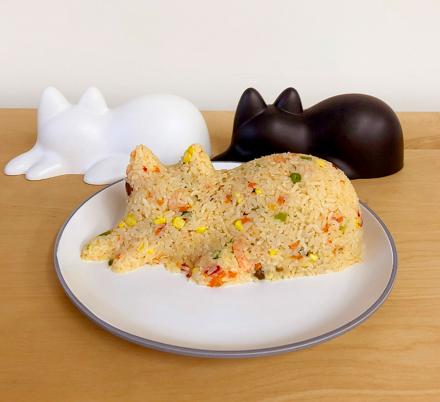 Crazy cat people everywhere are rejoicing at this new cat mold that will let you turn everything - from fried rice to jell-o to sand on the beach - into the shape of a lounging cat! What, you don't have anything to mold?! No worries, the mold is cute enough to display on its own as a cat figurine. How purrrr-fect is that!
This Neko Cup (Neko is Japanese for cat) is made from bamboo and scallop shell biomass plastic. It comes in three colors: tan, black and white so when not creating cute kitties around town, the mold will fit it slyly with any decor you have.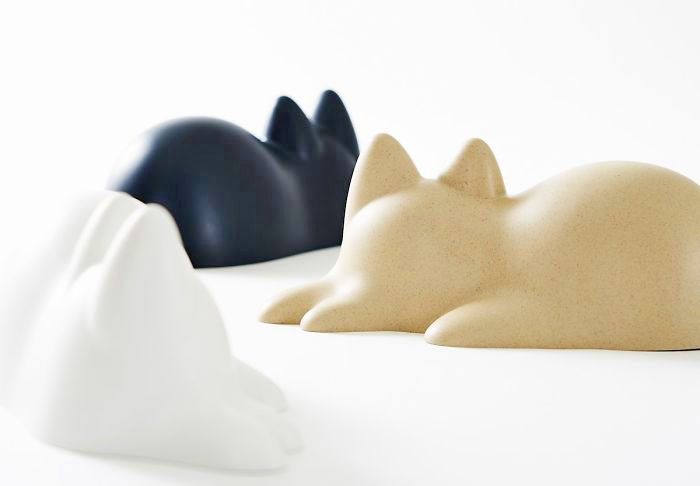 This cute cat sculpture idea came to the designer when she noticed cats around her; she wanted to capture their relaxed spirit. Can you imagine anything cuter than walking past a beach or playground and seeing tons of little molded kittens in the sand?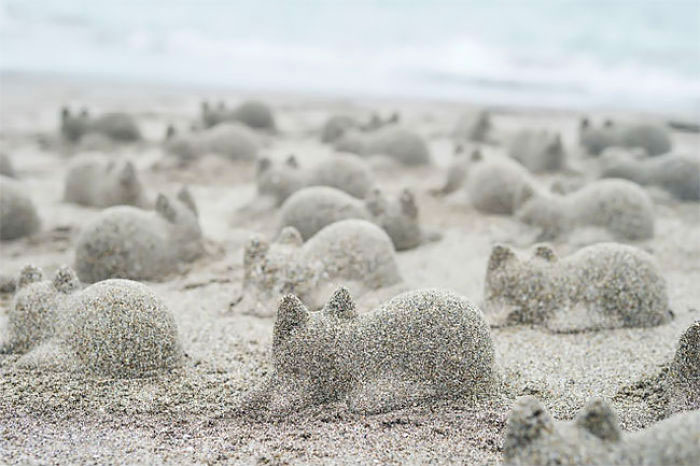 With this mold you can impress your guests with an all cat-shaped menu if you'd like. You could start with a cheese cat for an appetizer. Roll into a kitty meatloaf (no, not a meatloaf made of kitty you sicko) for the main meal. And then finish the evening off with an elegant cat jell-o mold (because we all know jell-o is such an elegant desert).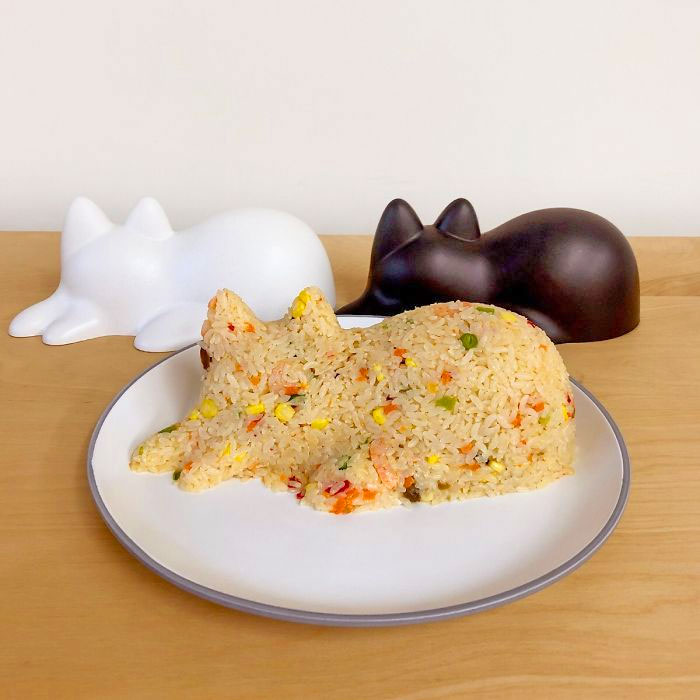 I want to say "awwww" out loud just thinking about the crazy cuteness that can be with this Neko Cup!