You Can Now Brush Your Teeth Correctly In Under 20 Seconds
By Ryan on 10/16/2019 11:58 AM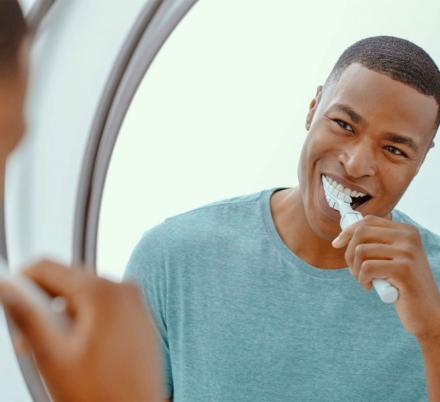 How much have you spent on your oral care only to find out you or your kid still somehow managed to get a cavity? How frustrating to spend all that money on those expensive electric toothbrushes and then you still have to shell out money to fix the cavity. Studies show that only 1 in 10 people are brushing correctly - getting all the surfaces, at the right angle, for the right amount of time, and at the right pressure...it kind of seems like we're set up for failure. Encompass has set out to solve this problem by designing an electric toothbrush that guarantees the optimal pressure and angle every time! They've somehow eliminated the "you" problem and it will only take you 20 seconds freeing up more of your time!
This toothbrush is designed to clean half of your mouth at once! It features a J-shaped toothbrush head that has flexible fingers that adjust to your teeth to ensure proper bristle contact with all surfaces of each and every tooth. The bristles pulsate at a rate of 100 strokes per second ensuring you get the right amount of brushing action that adheres to the ADA proper brushing techniques.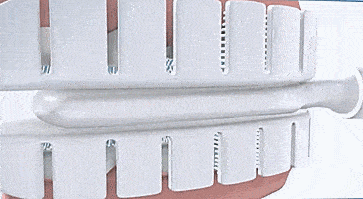 With this genius new design you can now brush your entire mouth in just a mere 20 second! How is that possible?! With a traditional toothbrush you are only able to clean 1-2 teeth at a time so you need to spend more time brushing to ensure you get all surfaces of each and every tooth. Encompass cleans half of your teeth at once so you can get all those teeth dentist clean at the same time. Assuming you currently brush for 2 minutes two times a day, this toothbrush will give you back 3 minutes and 20 seconds every day (that's over 20 hours a year). What will you do with this all this new free time?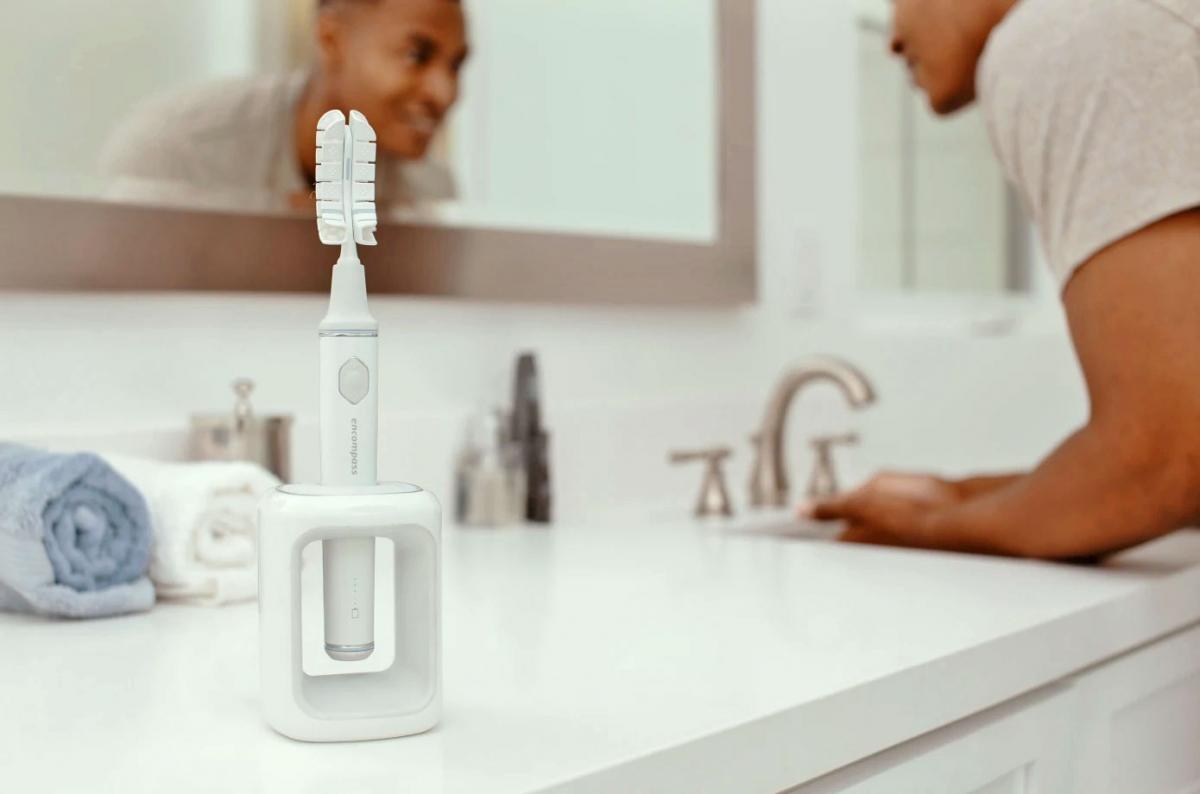 This is a great toothbrush for anyone, but may prove to be especially helpful for anyone who struggles with proper brushing - children, elderly, or the disabled - because you simply need to set in place and let the toothbrush do all the work.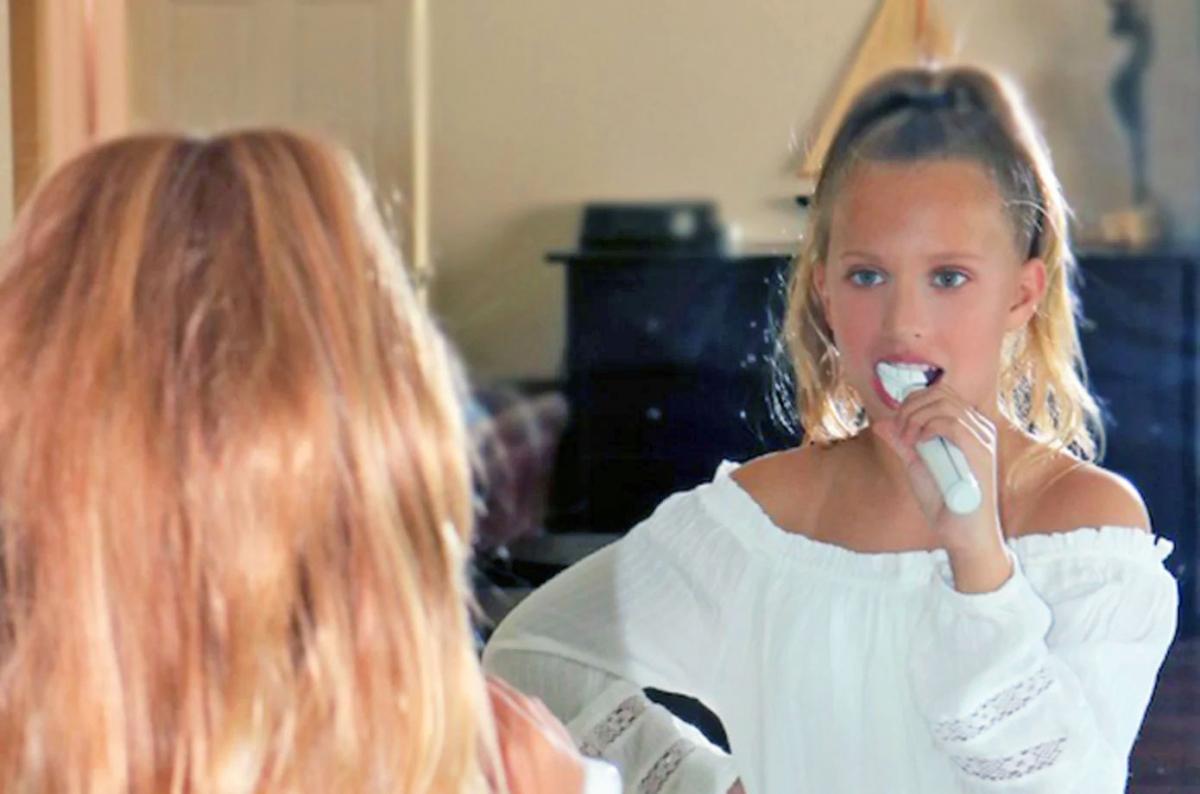 How To Use The Encompass Electric Toothbrush
Apply your toothpaste to both sides of the brush head. Slide the toothbrush head into one side of your mouth and gently close your lips around the brush head. Press the power button and let the toothbrush do all the work.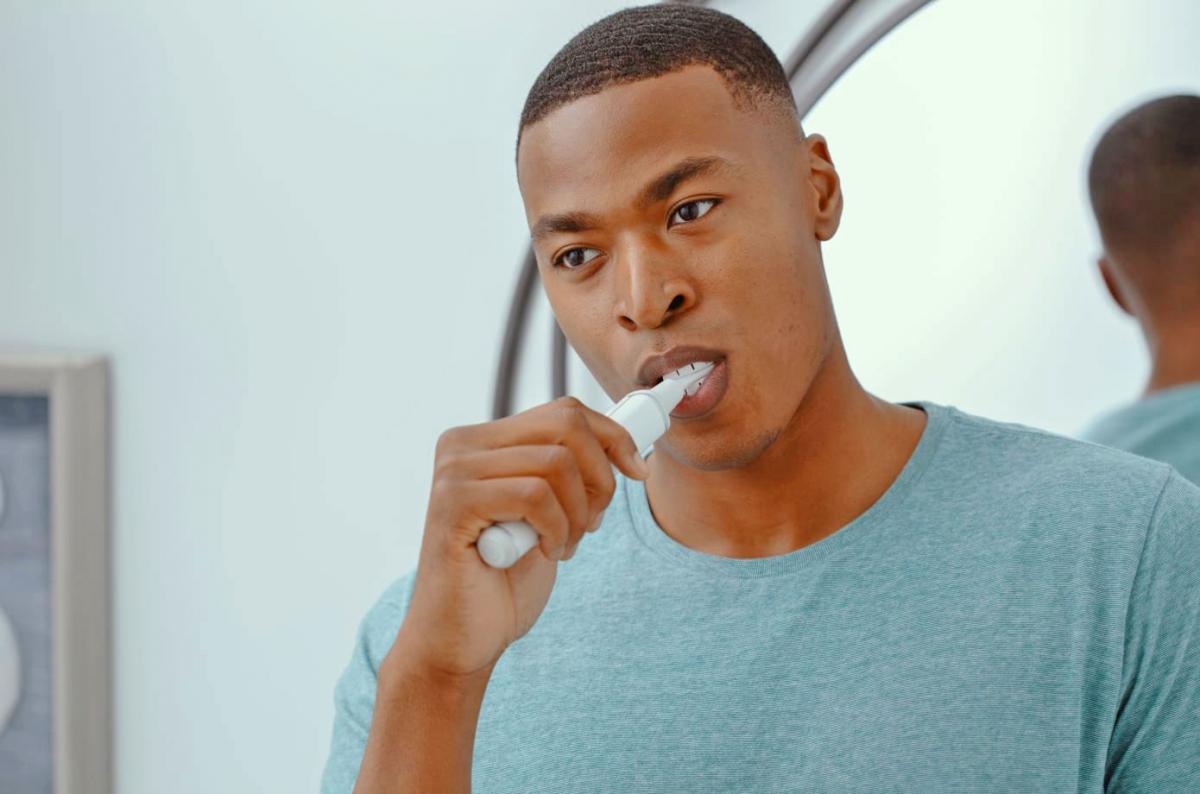 When the toothbrush stops brushing, remove from your mouth and flip to the other side and repeat.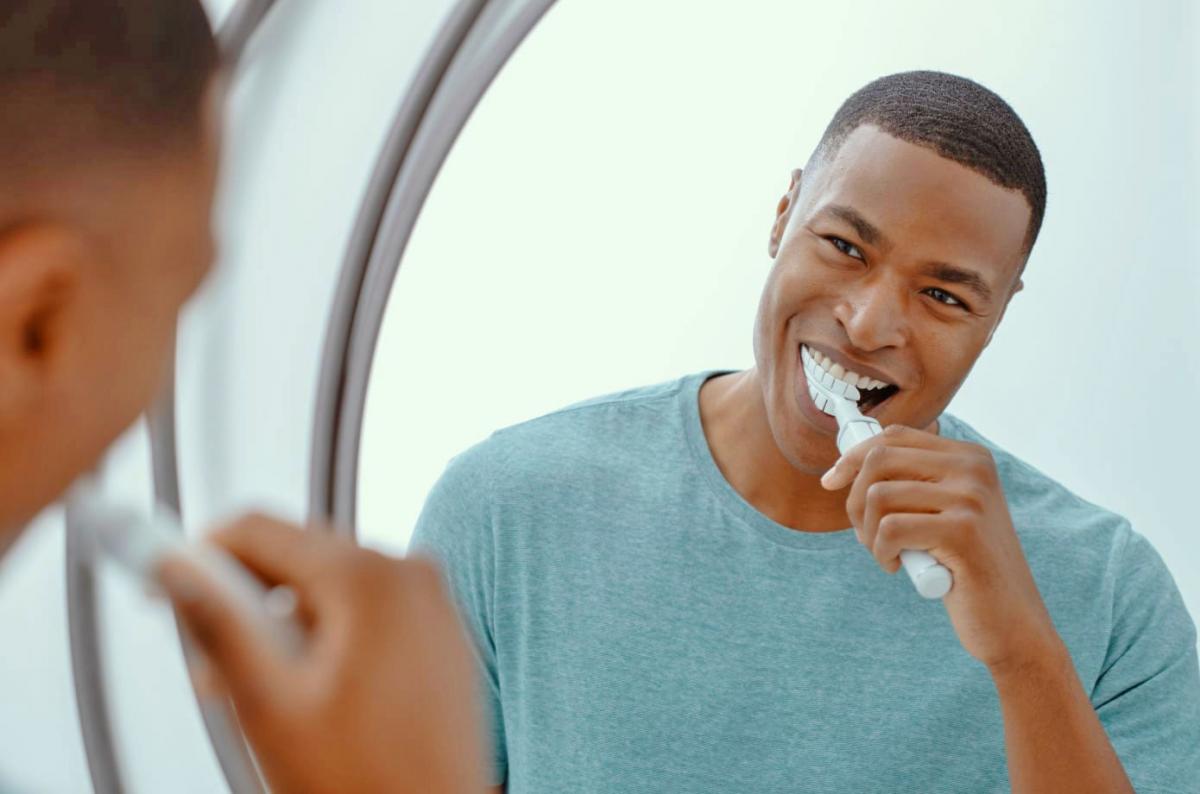 When complete spit out the toothpaste, rinse the toothbrush and return to it's charging stand.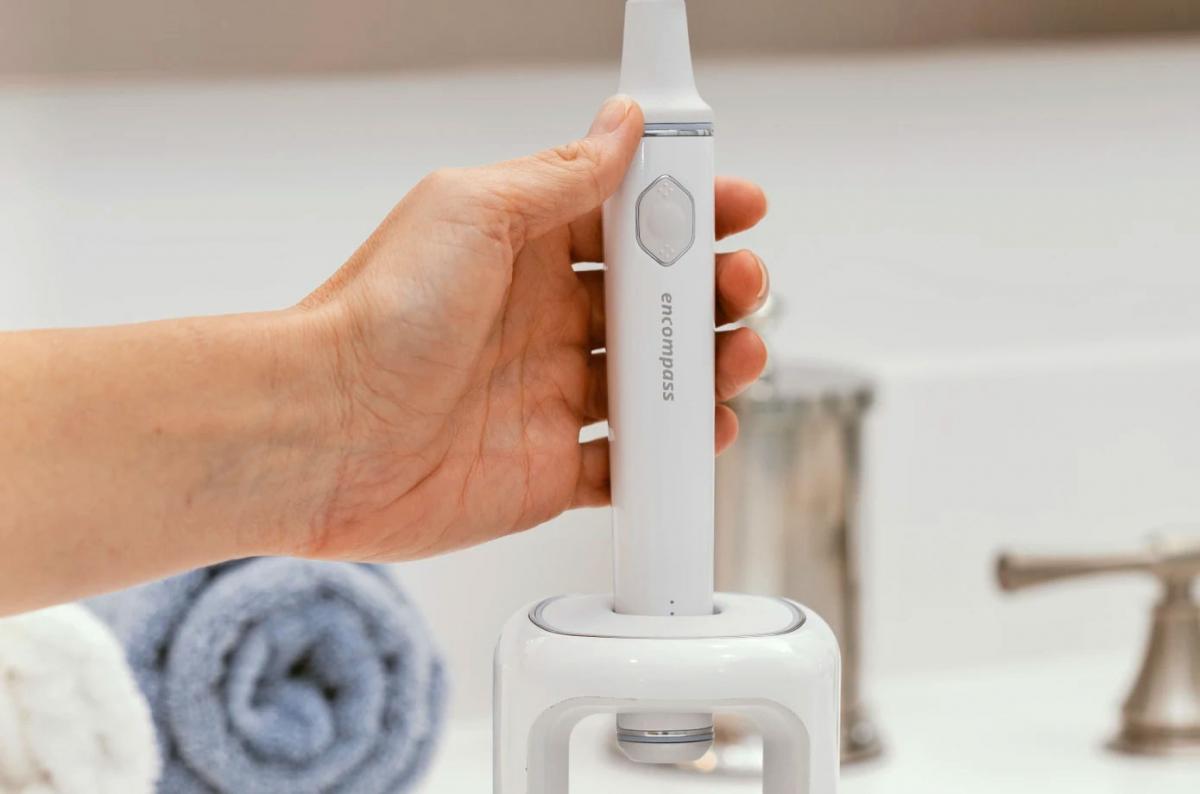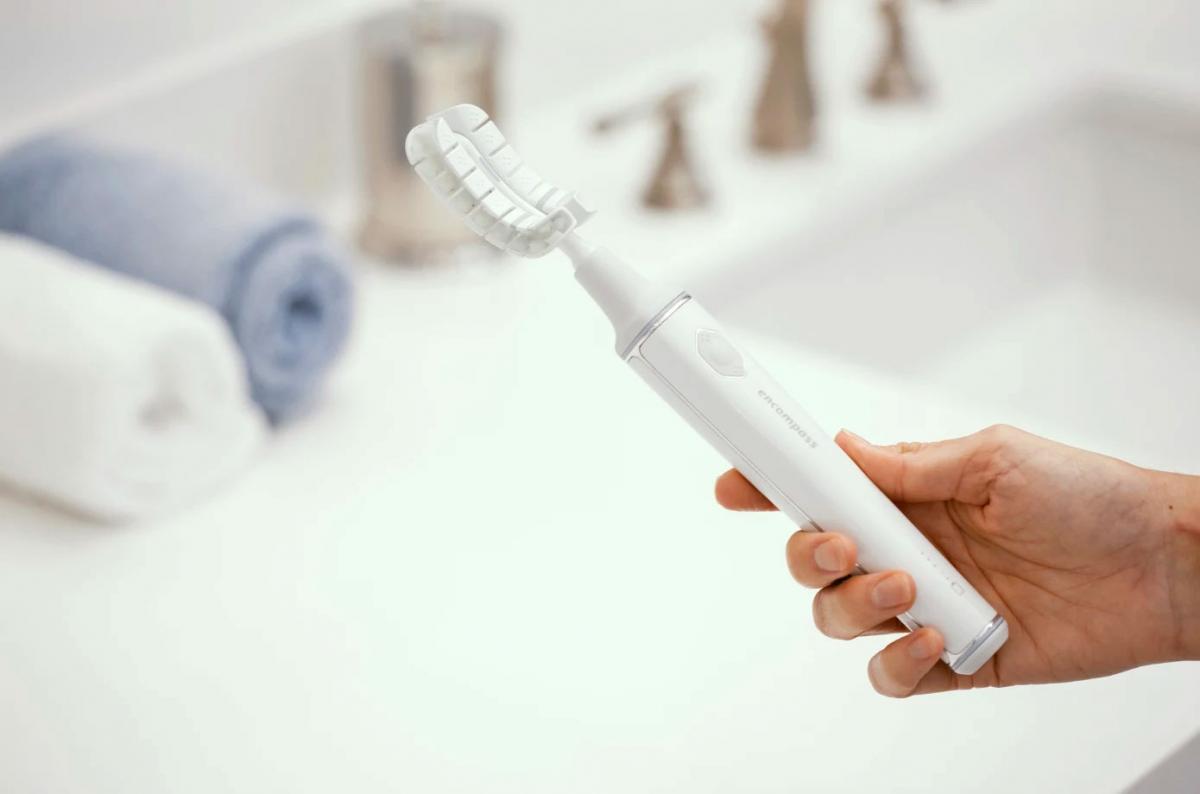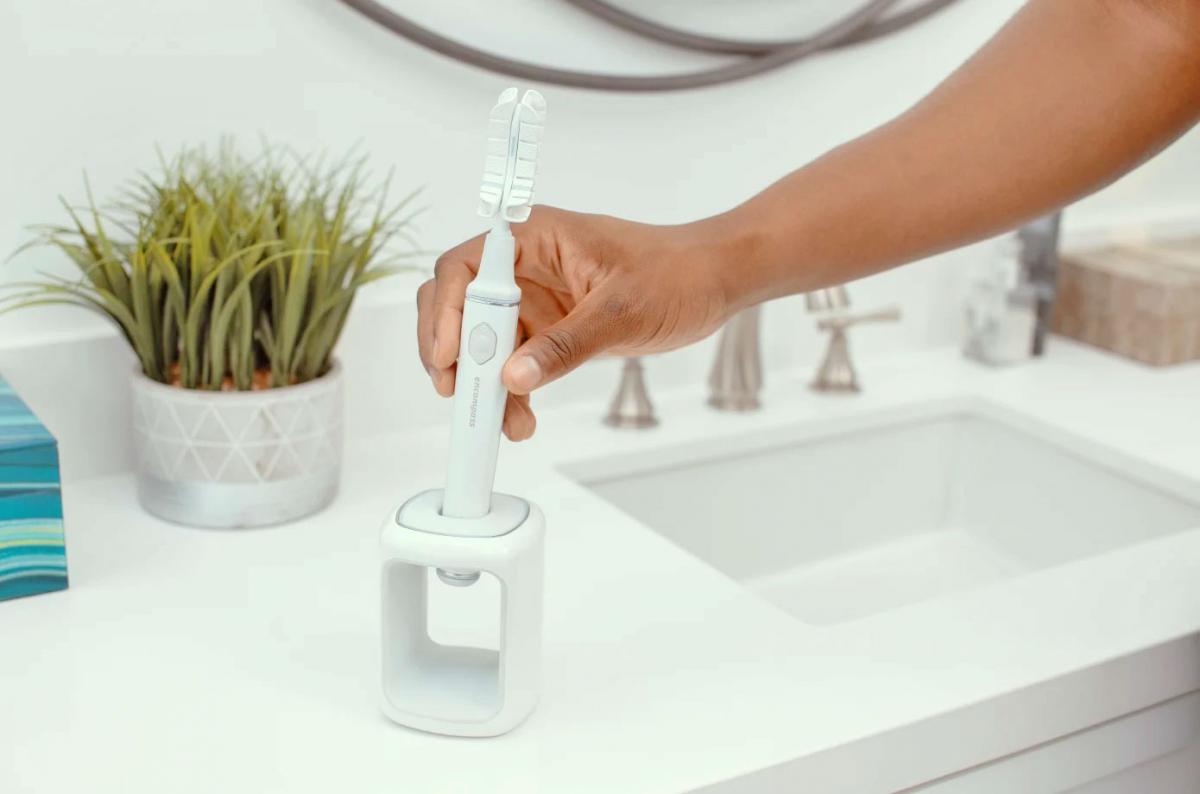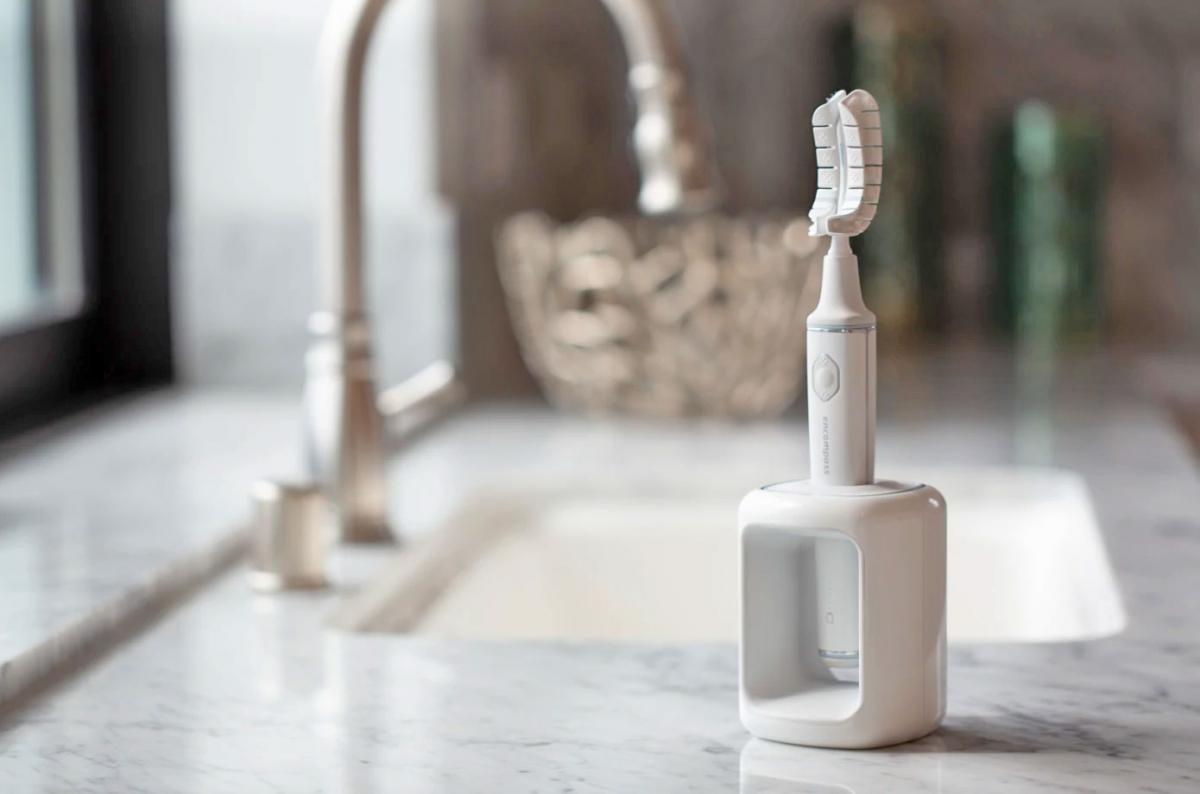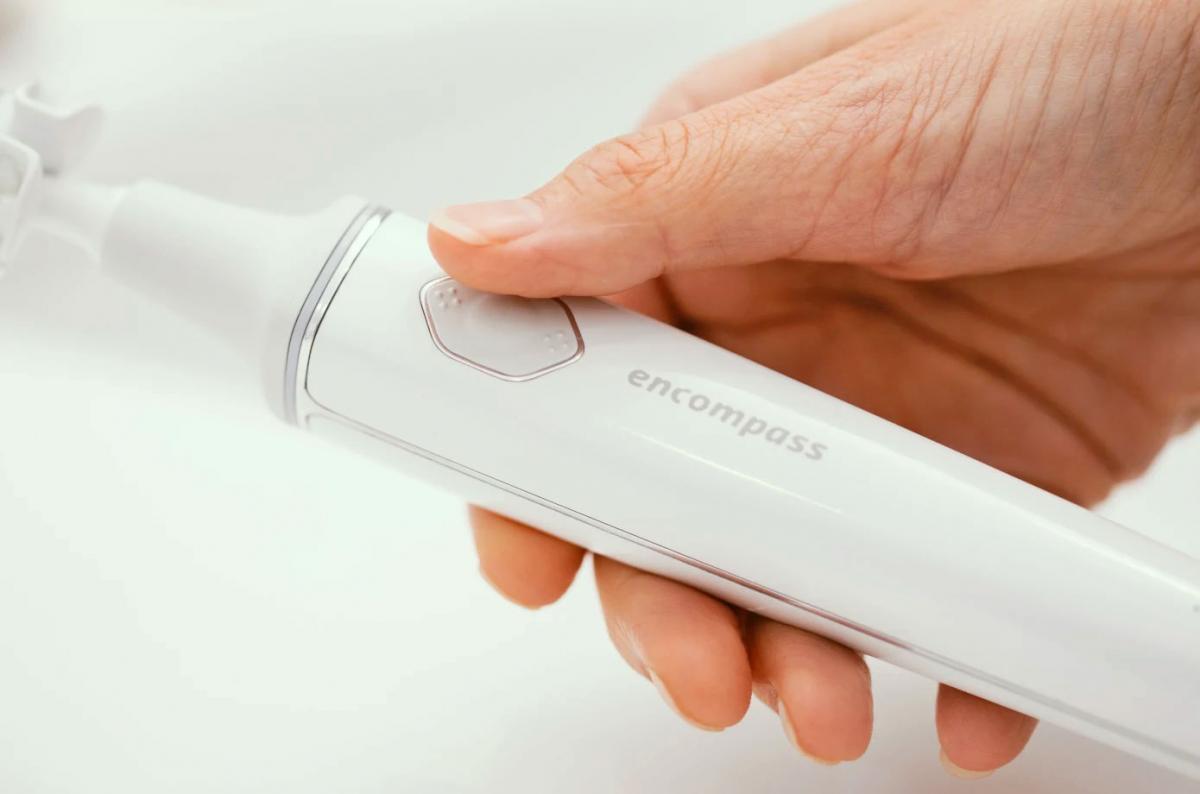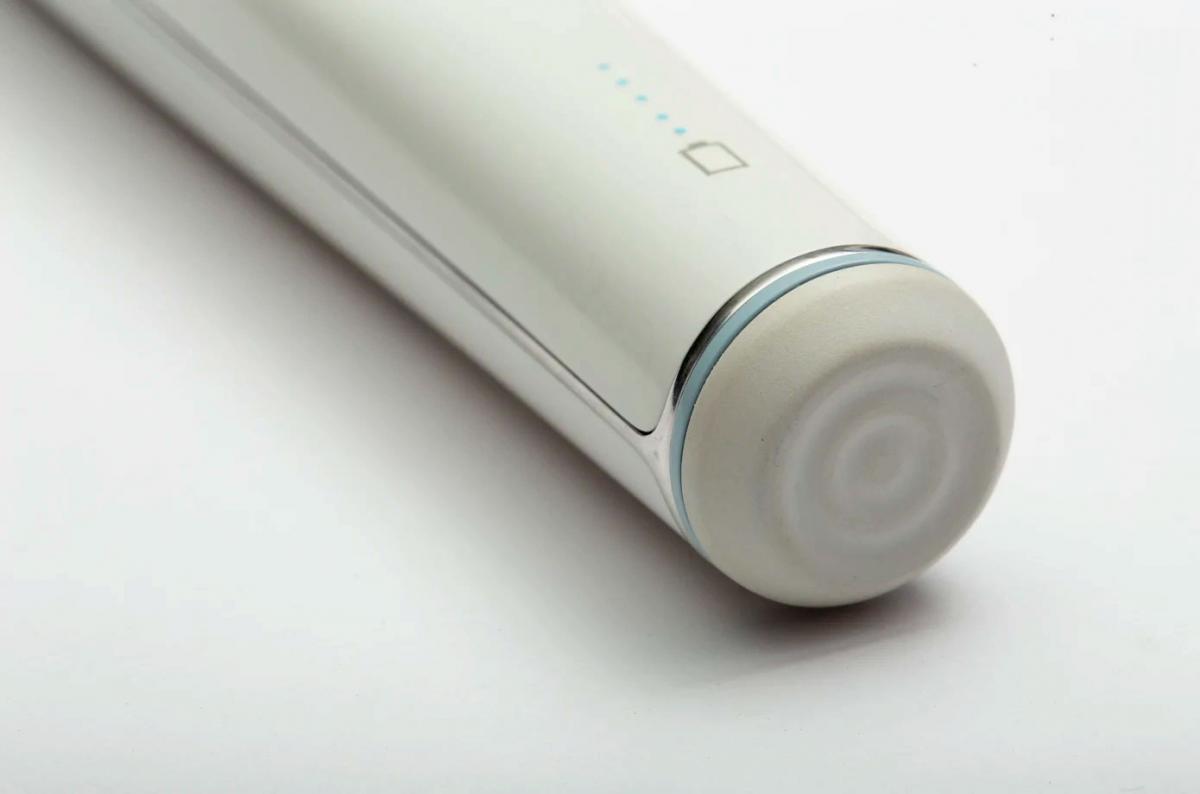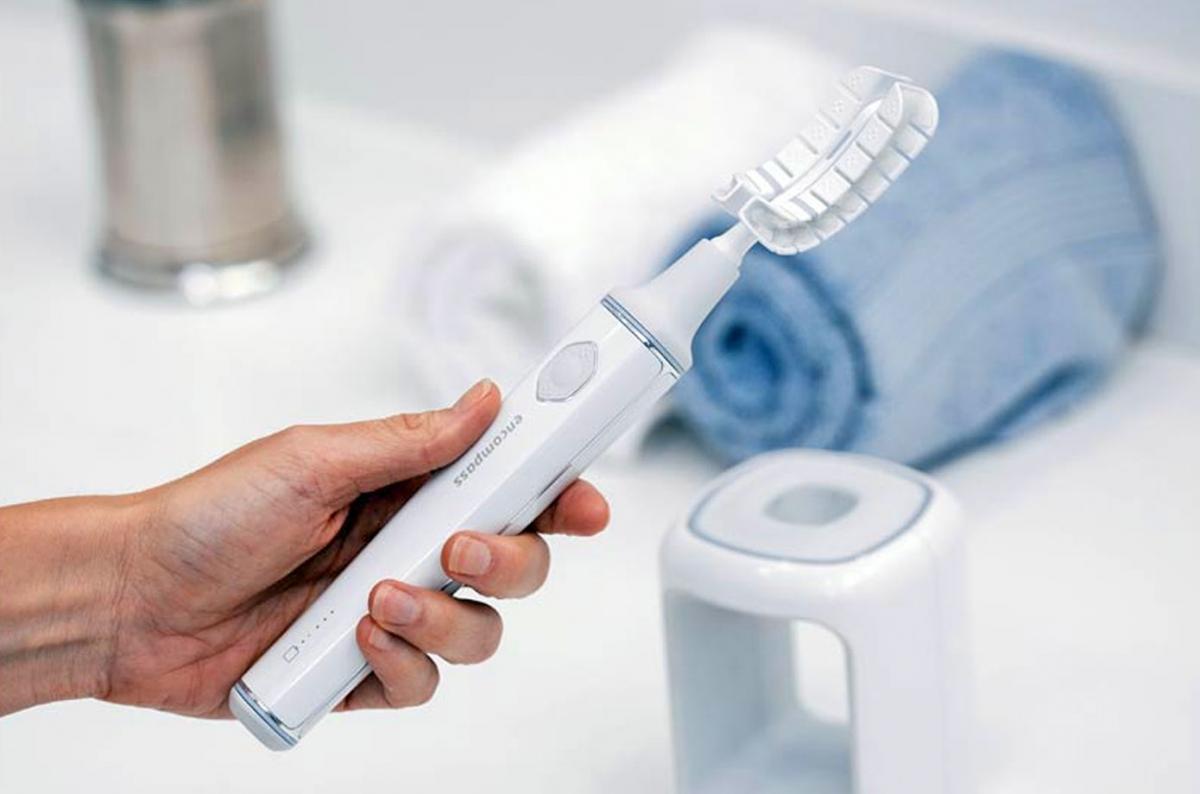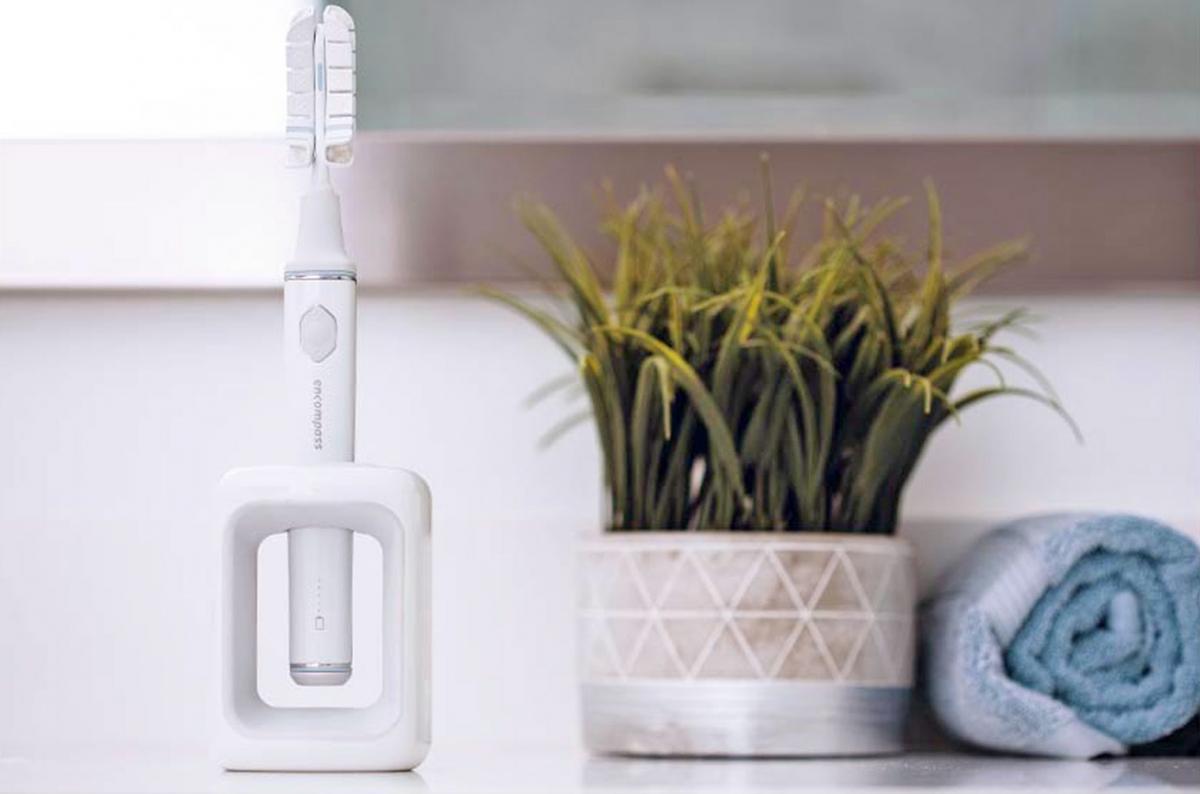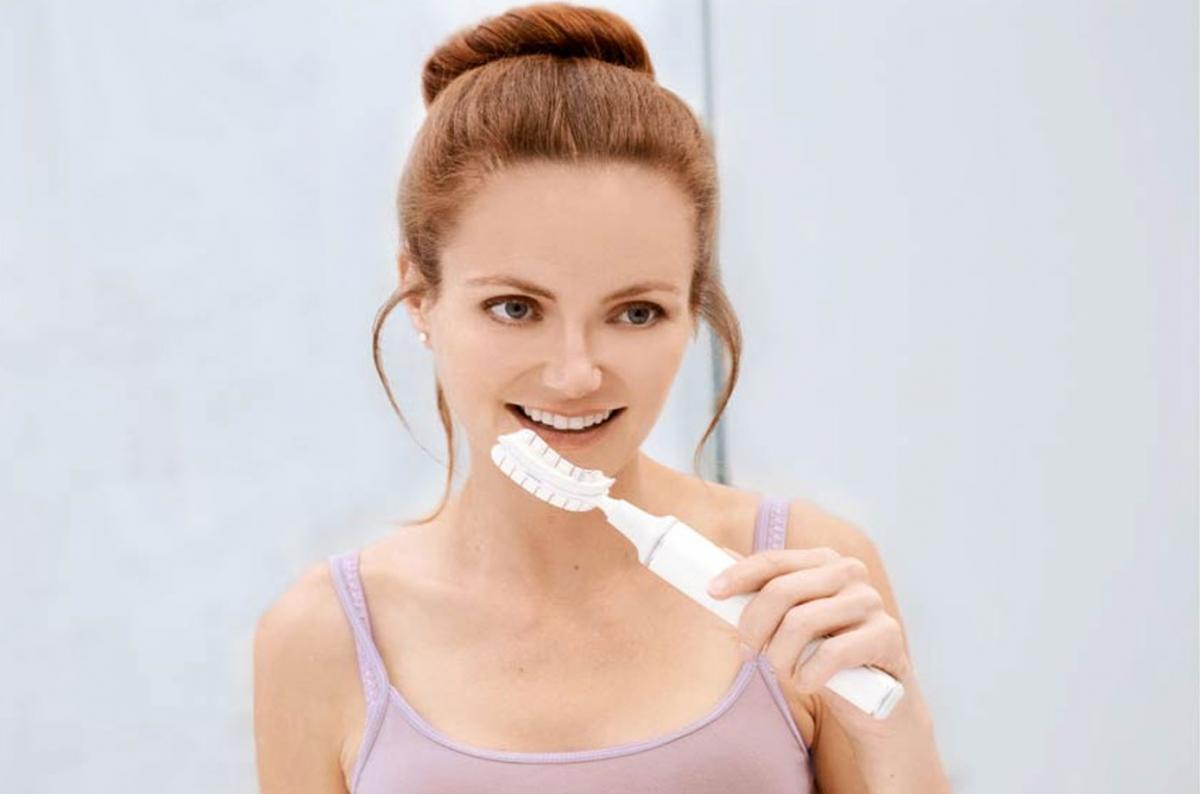 Subscribe To Our YouTube Channel