The Interlock Bicycle Lock Pulls Out Of Your Bike Seat
By Ryan on 07/31/2015 2:01 AM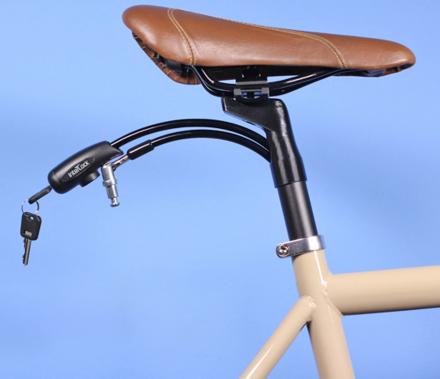 The Interlock is a bicycle lock that pulls right out of your bike's seat so that you never have to remember to put your bike lock on because it's always there integrated into the seat's pole. To use it simply pull the cord out of your bike's seat, wrap the the cord around your frame and then to a pole or whatever you're locking your bike to, and your bike is locked within seconds. And no, in case you're wondering, a thief wouldn't be able to just remove your bike seat and steal your bike, assuming you've wrapped the lock around your frame like any smart human might do. Plus, a thief wouldn't be able to steal your bike seat (if that's even a thing people want) because it's integrated into the lock system.
When you're done with the lock simply slide it back into the seat and it will be hidden from view. Best of all it won't be rubbing against your legs like a standard bike lock might do while it's wrapped around your bike's frame.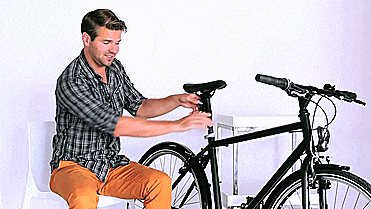 With the Interlock bike lock you won't need to replace your seat that your ass has sat comfortably on for so many years as you can keep you current bike seat, you will just need to replace the pole. The bike lock is completely water resistant, comes with two keys, and weighs 1.5 lbs. The cables for the lock are made from tensile wrapped steel, and they span 36 inches in total length.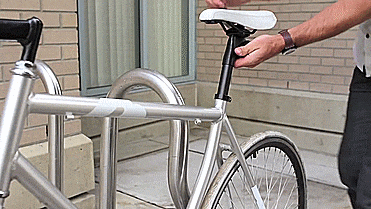 The Interlock seat based bike lock won a 2014 Design Innovation Gold Award at the Taipei Bike Show, along with a Eurobike Award in 2014, and was originally funded by a successful Kickstarter campaign that they ran back in 2013. Now the lock is fully for sale online.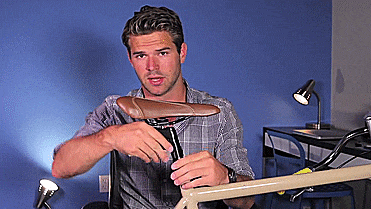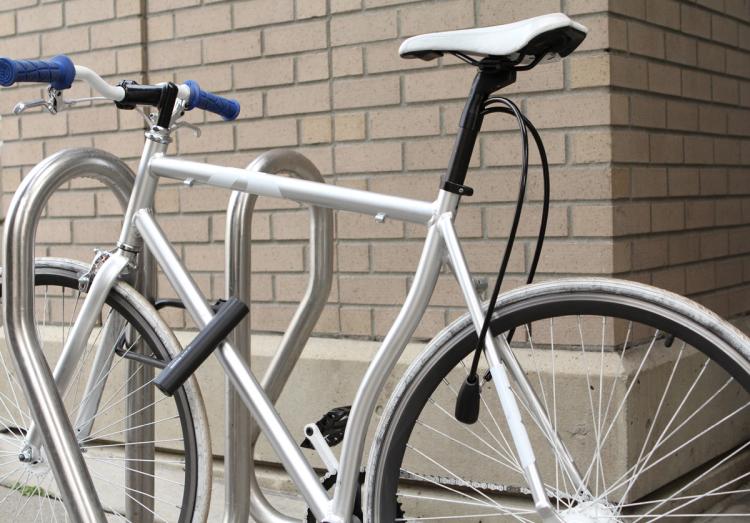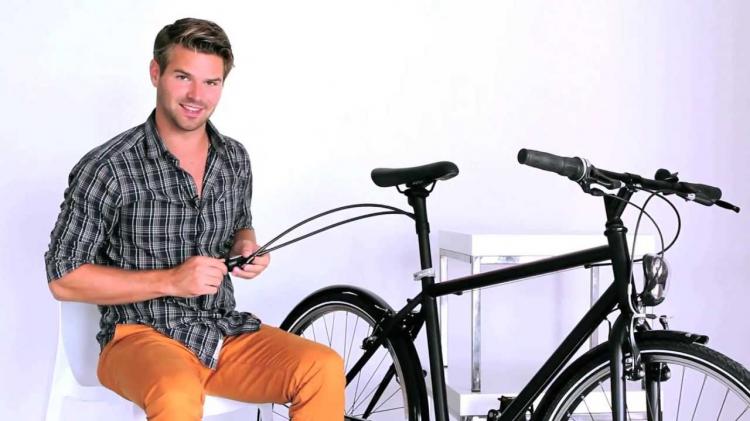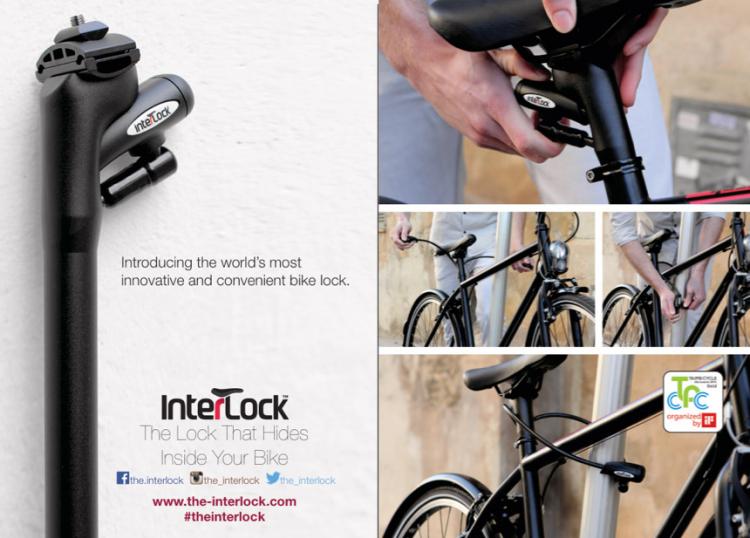 Subscribe To Our YouTube Channel