There's an Inflatable Hail Protector For Your Vehicle When You Need To Park Outside
By Ryan on 07/31/2021 1:39 PM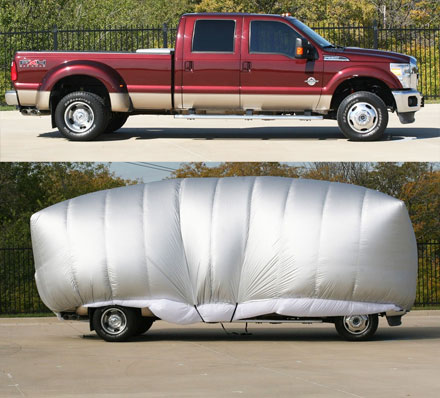 The hail protector is an inflatable housing that you can put over your car in case you find yourself in a hail storm and you don't have a garage to park your car in. Instead of just a worthless tarp placed over your car, the hail protector inflates with air to put a barrier between the hail and your car, so that instead of smashing your windshield and denting your hood, the hail will bounce right off the hail protector and onto your neighbors car.

View available sizes here
To use the car hail protector, simply place it over your car and begin inflating using the included remote. The device can be powered from three different power sources, either a AA battery pack that will run for 1 hour, a car adapter that you can plug into your car which can for 3 hours, or an AC power adapter that you can plug into your home that will run indefinitely, that is unless your power goes out from the storm...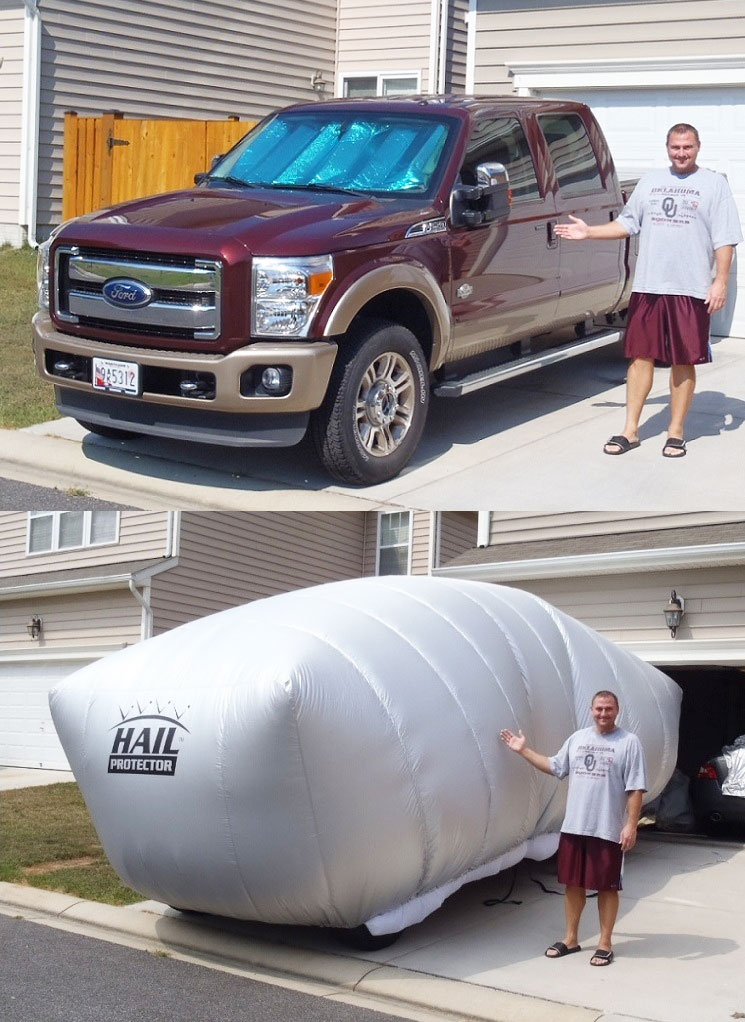 Not only does the car/truck hail protector protect against hail, but it can also be used to protect your car against the sun, rain, dust, or sand by just using it as a car cover and not inflating it.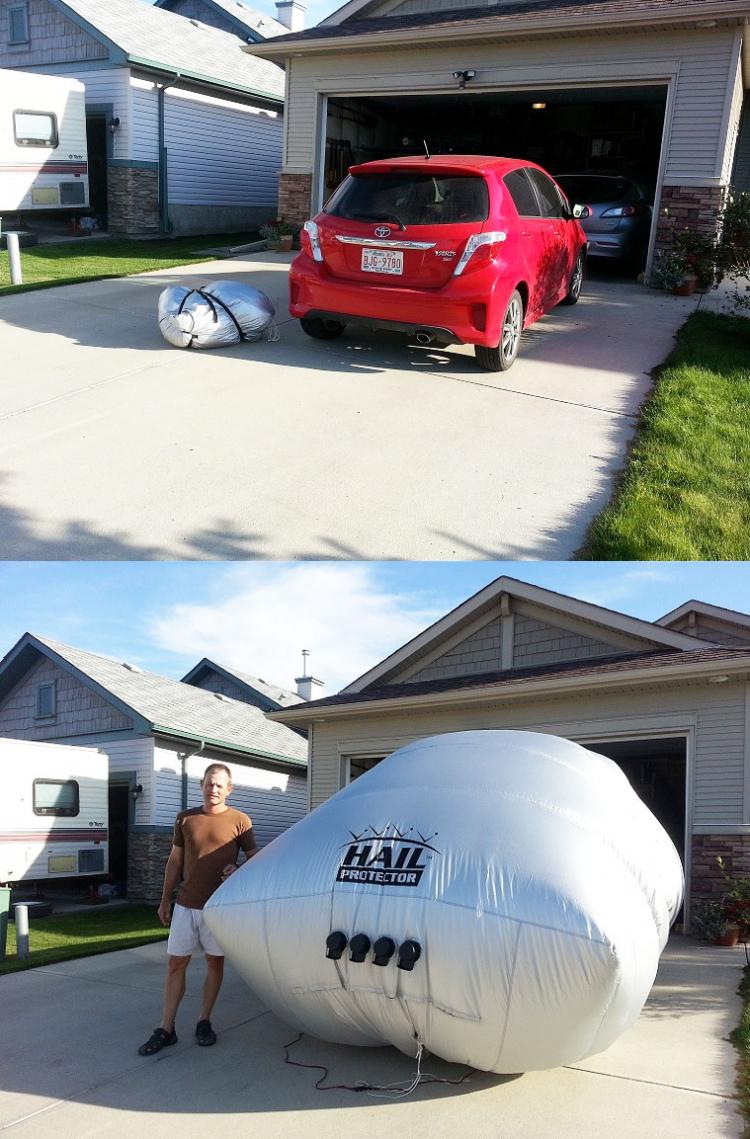 The inflatable hail protector comes in a plethora of different sizes depending on your type of car as their is a size for sedans, hatchbacks, wagons, minivans, trucks, and SUVs, that range in size from 175 inches in length to 270 inches in length.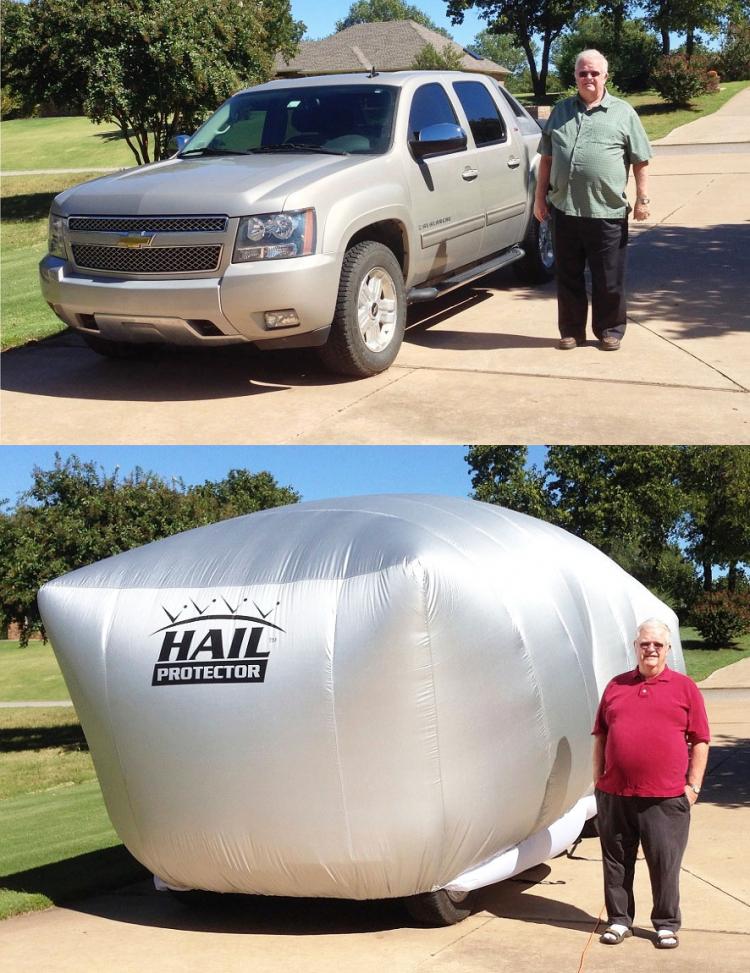 The inflatable car hail protector stays powered and inflated using three different sources, including AA batteries, a car adapter, or you can plug it into any wall outlet!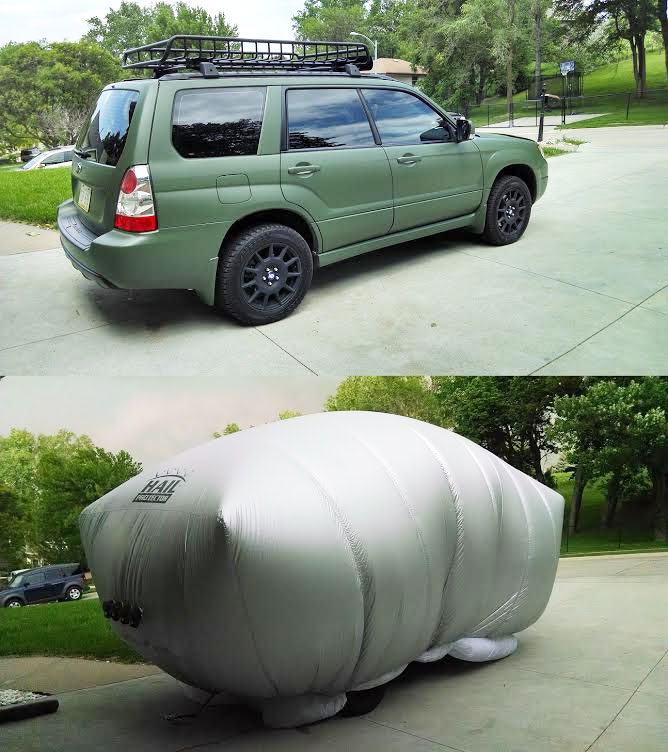 The smallest size hail protector fits cars/trucks/suvs up to 197 inches long, while their largest version fits cars/trucks/suvs up to 270 inches long!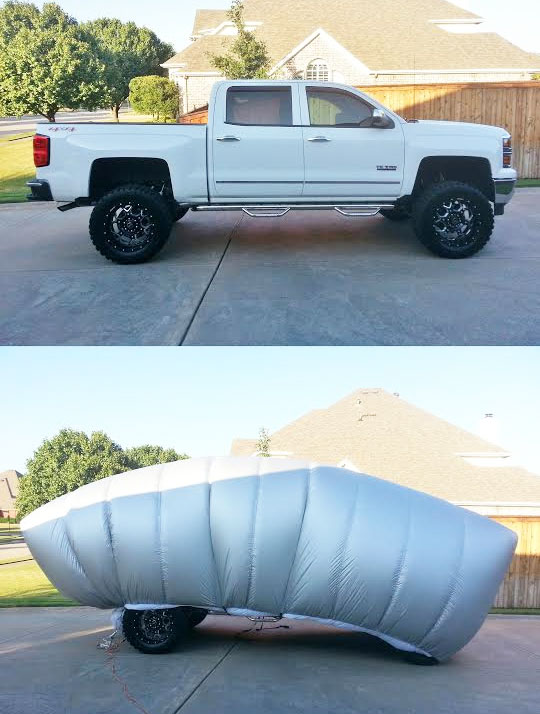 It takes just 20 minutes to set it up the first time, whereas every time there-after takes just 5-8 minutes!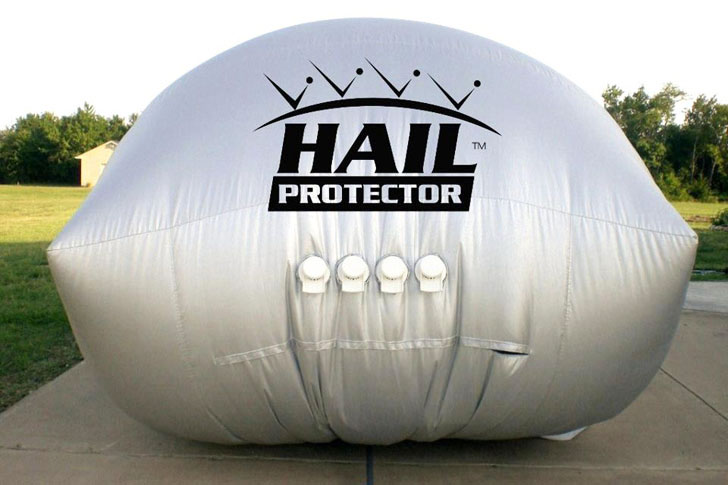 The aerodynamic design of the hail protector, which is also paired with an integrated volume-driven blower system allows the universal car/truck cover to endure severe weather!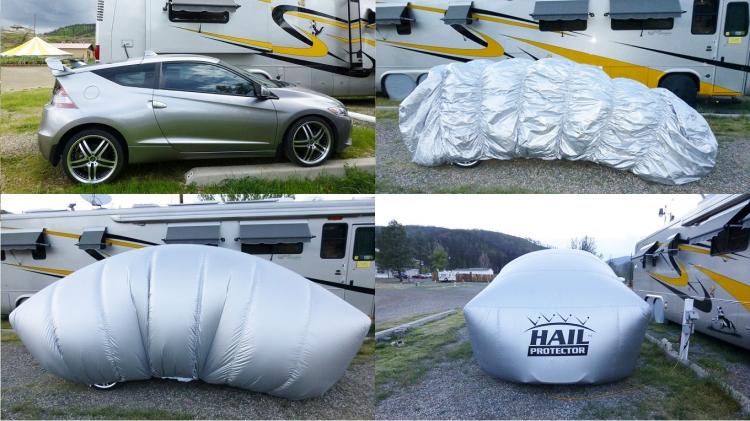 It even comes with an app that will provide more information on weather and alert you as to when you may need to setup the hail protector over your vehicle!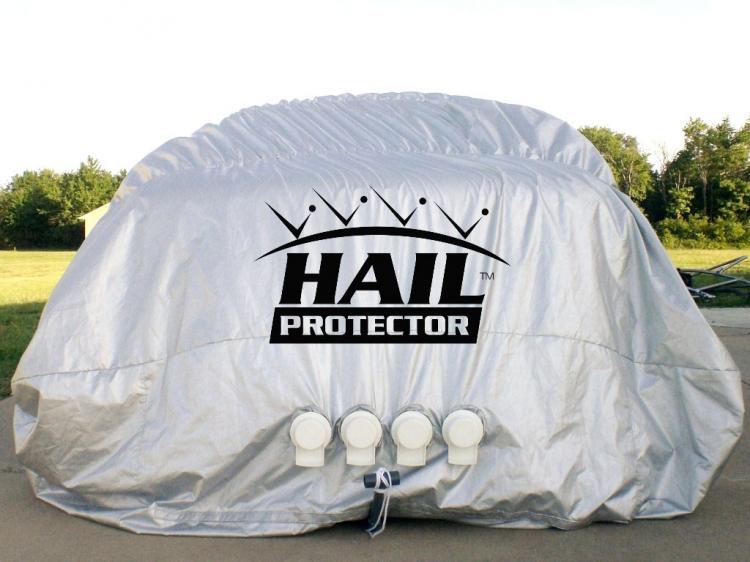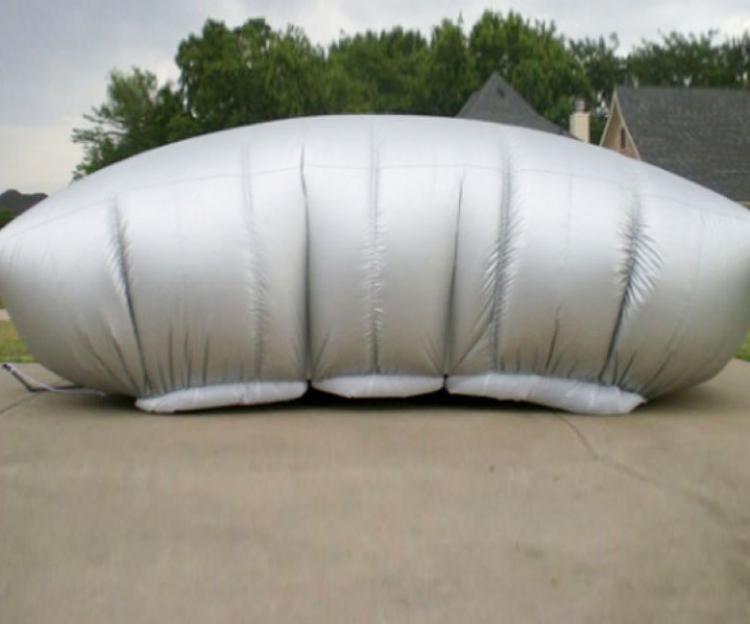 Check out the inflatable hail protector for your car in action via the videos below.
Subscribe To Our YouTube Channel