This Inflatable Dog Ramp Helps Your Pooch Get Out Of Water, Attaches To Boat, Dock, or Pool
By Ryan on 07/29/2022 10:53 AM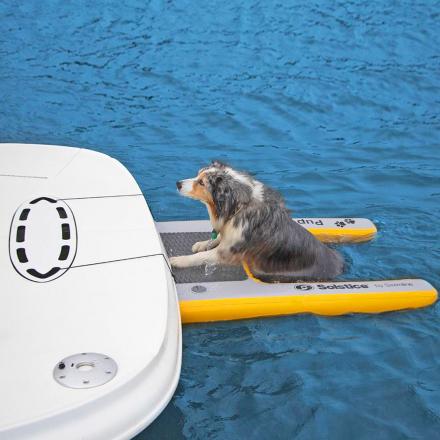 For some dogs, the difficulty of getting in and out of the water may be nearly enough to deter them from swimming. For others, it may only be a minor inconvenience, but it's still something that's worth solving. You can lead a dog to water, and now, you can help it get in and out of the water too with the Pup Plank!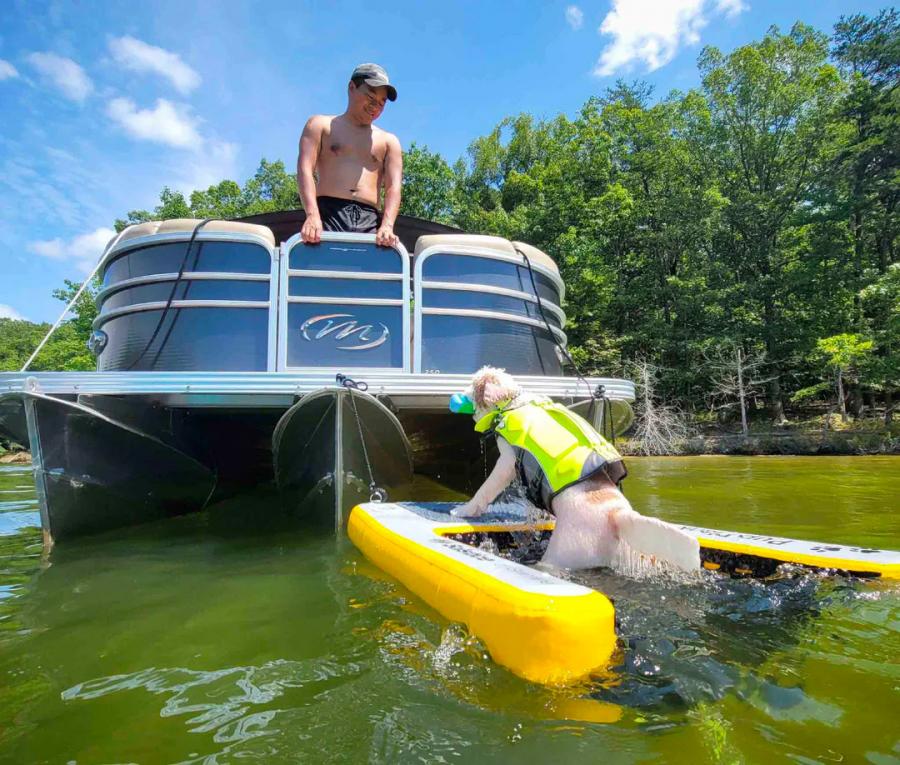 The Pup Plank, found on the Solstice Store on Amazon, is an inflatable dog ramp with for helping dogs get in and out of bodies of water, featuring a weight displacing water-level ramp for easier entry and exit.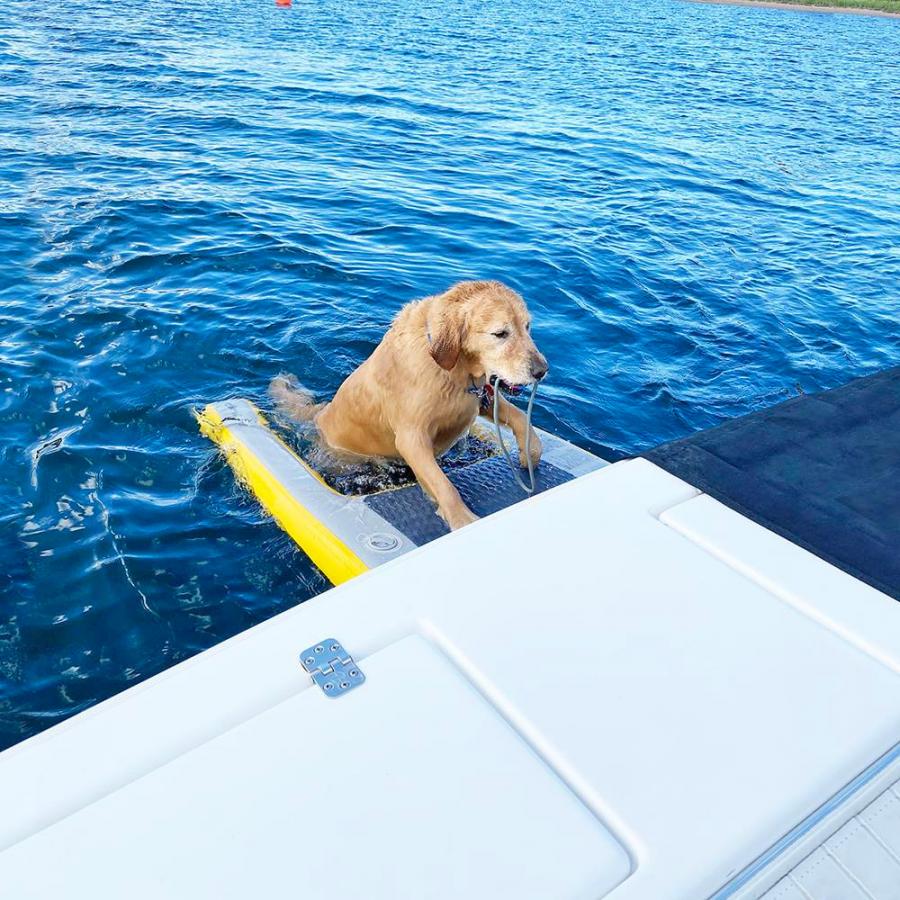 Because it's inflatable, the water pup ramp is also completely compact and can be de-inflated and stored while not in use.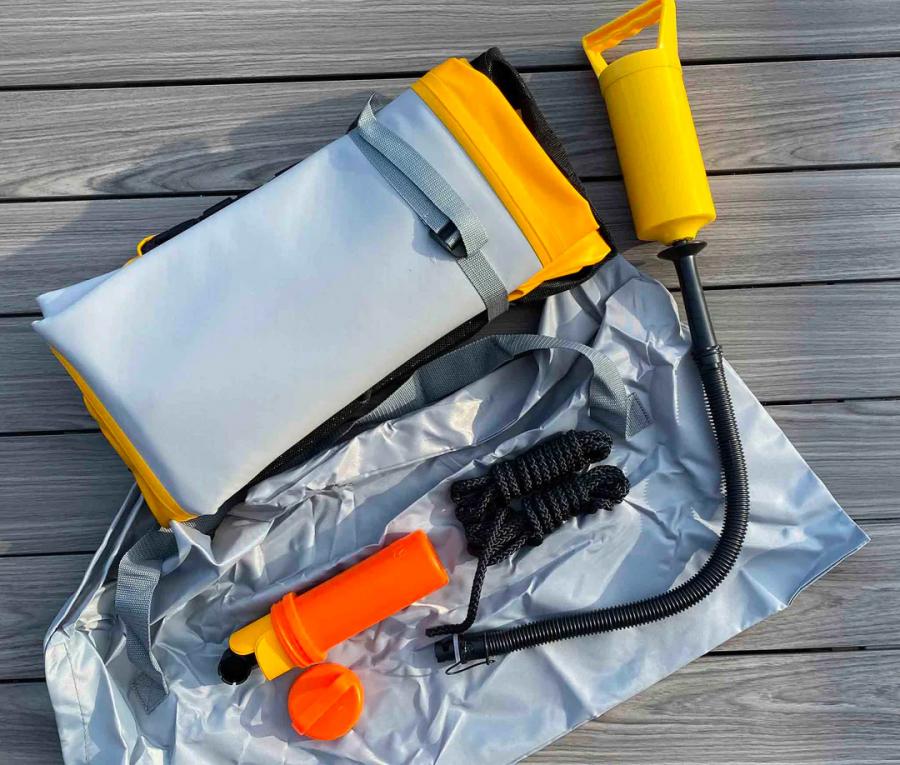 The pup plank dog water ramp has a weighted mesh material for the dog to step on, which sinks below the water's surface to make the transition easy.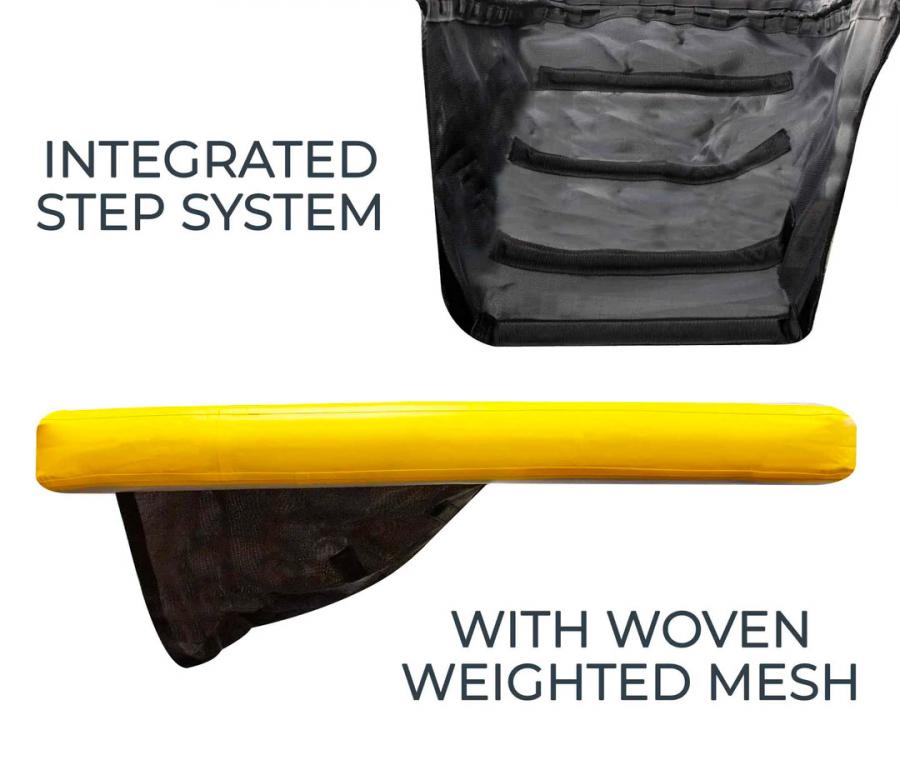 It includes an inflatable surface that fully surrounds the weighted mesh, and it also comes with an EVA traction pad that makes it easier for paws and claws to grip.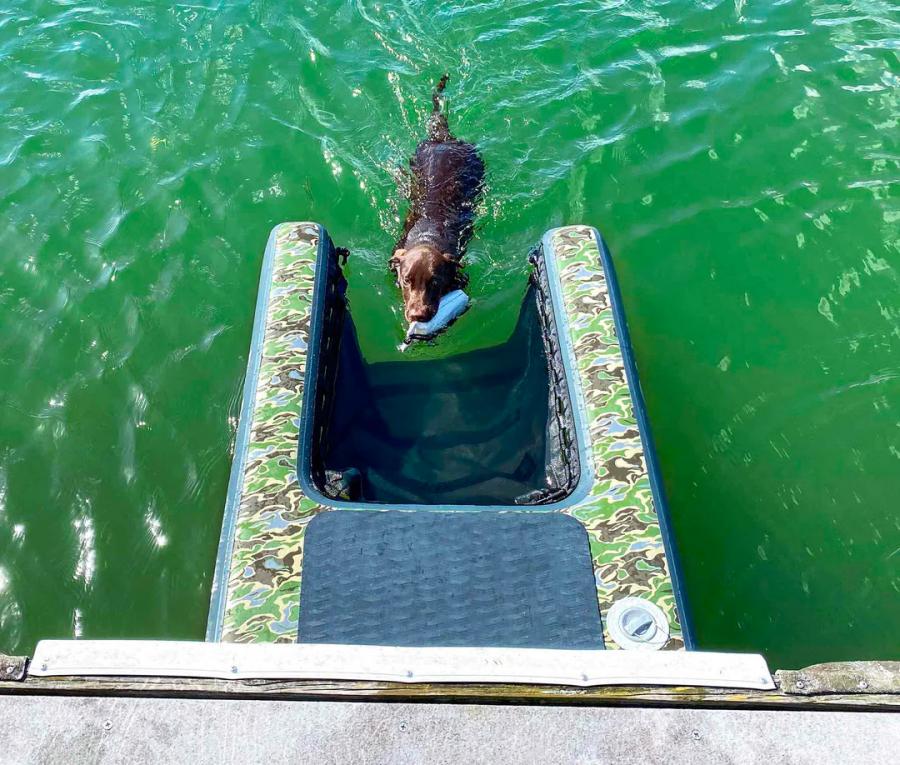 The Pup Plank's description says it's made with military-grade materials, and buyers sing its praises as far as durability goes. Featuring a yellow and grey plastic material, buyers also say the inflatable dog ramp takes only about five minutes to inflate.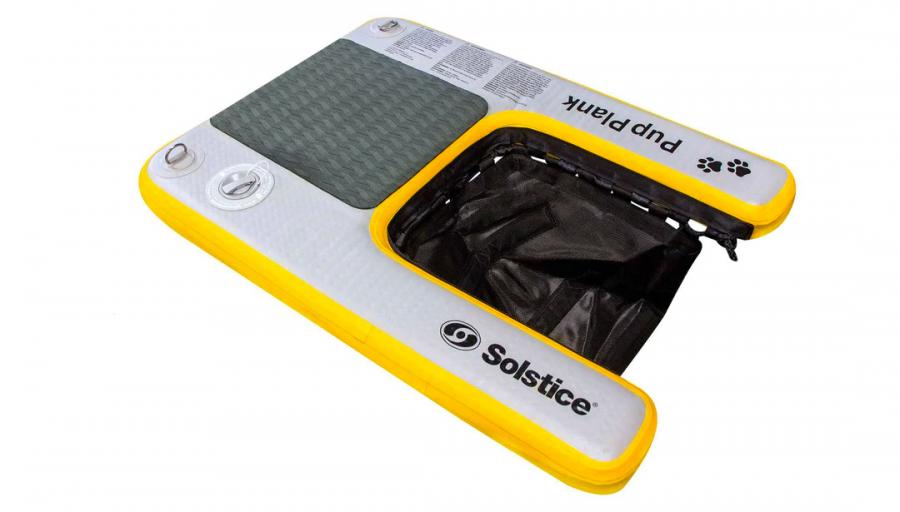 The interior core of the inflatable dog ramp is five inches thick, for a perfect combination of both buoyancy and stability. The inflatable pup ramp also has D-rings and a pair of eight-foot tie-ropes, making it easy to secure to any boat, dock or other marine entry surfaces.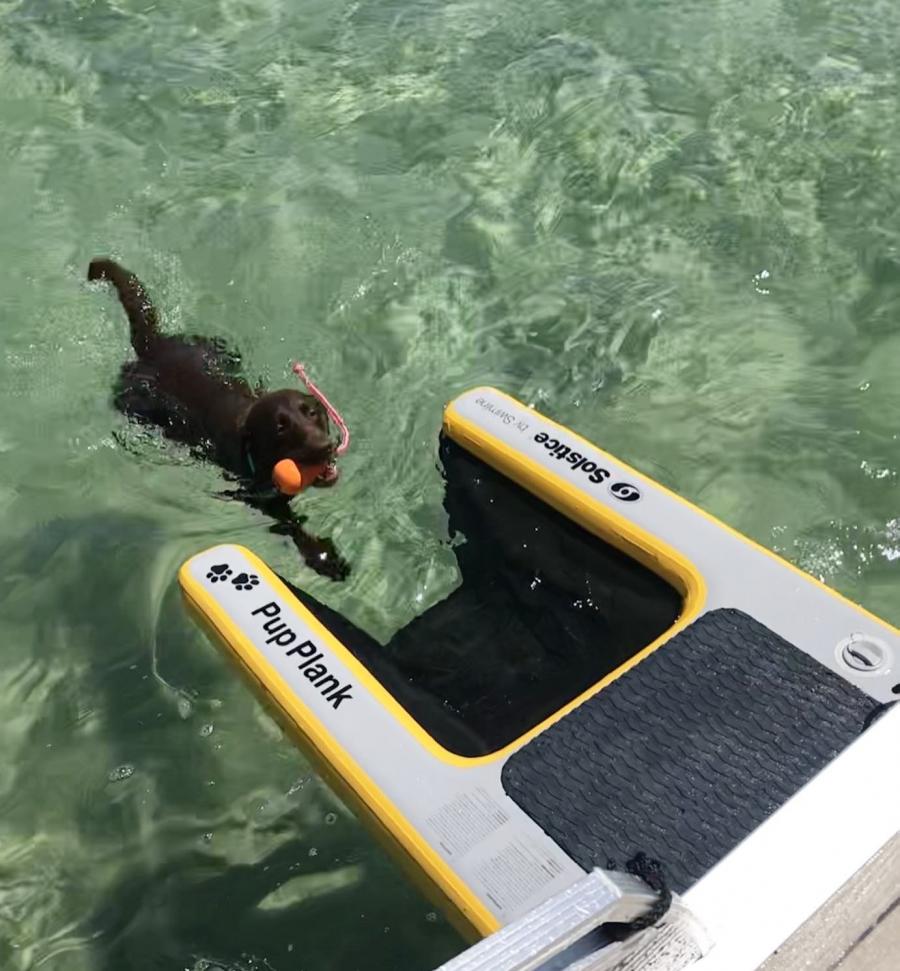 The inflatable dog ramp weighs just 13 pounds and is easy to store, while measuring 4 feet by 2.75 feet by 5 inches when inflated.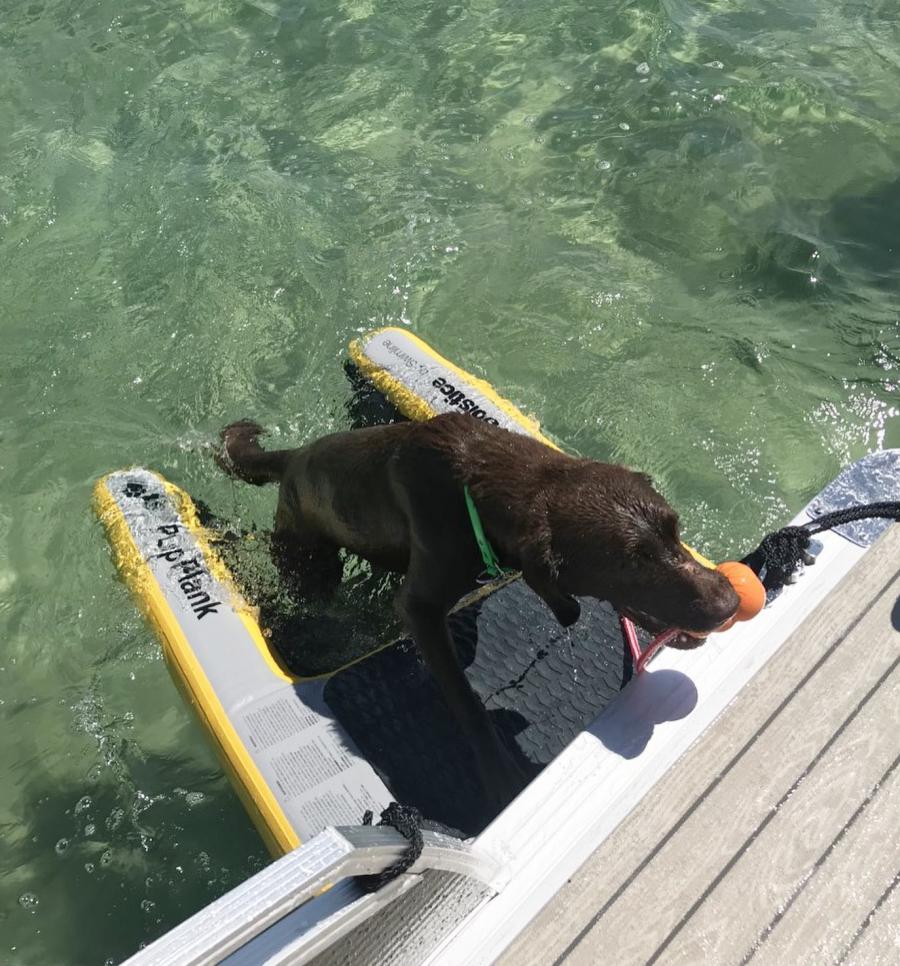 Additionally, this pet water ramp is perfect for dogs and other animals of all sizes, accommodating those up to 110 pounds. If you have a smaller dog or pet, you can also buy a medium-sized version of the dog ramp for a slightly cheaper price, or a slightly larger version sporting camouflage on the sides.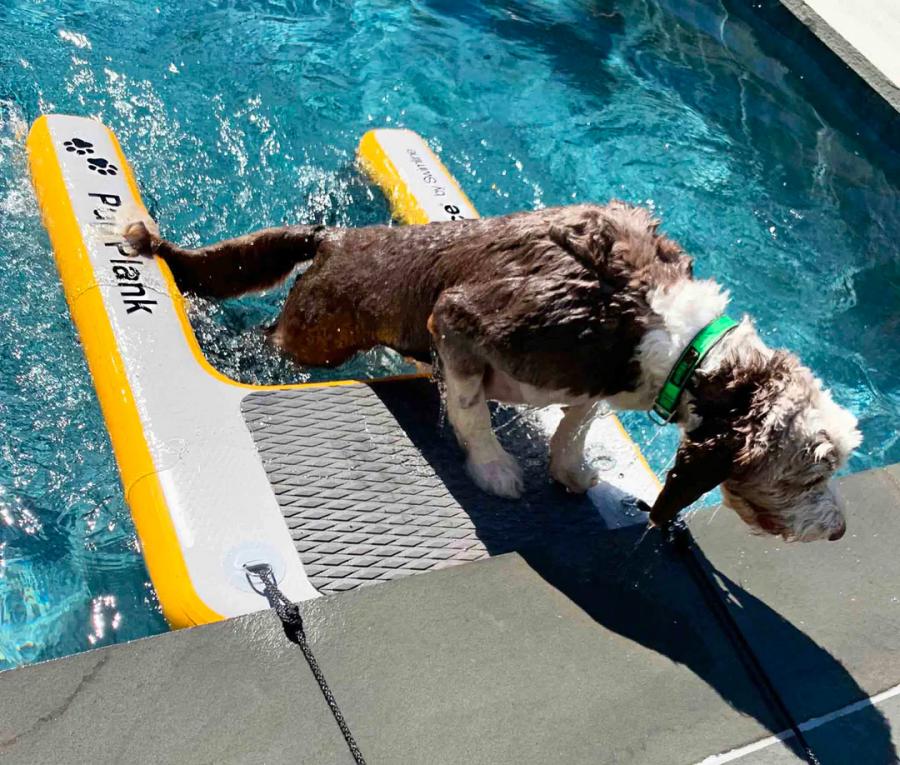 Purchase of the dog ramp for water also comes with a pump, a carrying bag and a repair kit that can make it last even longer.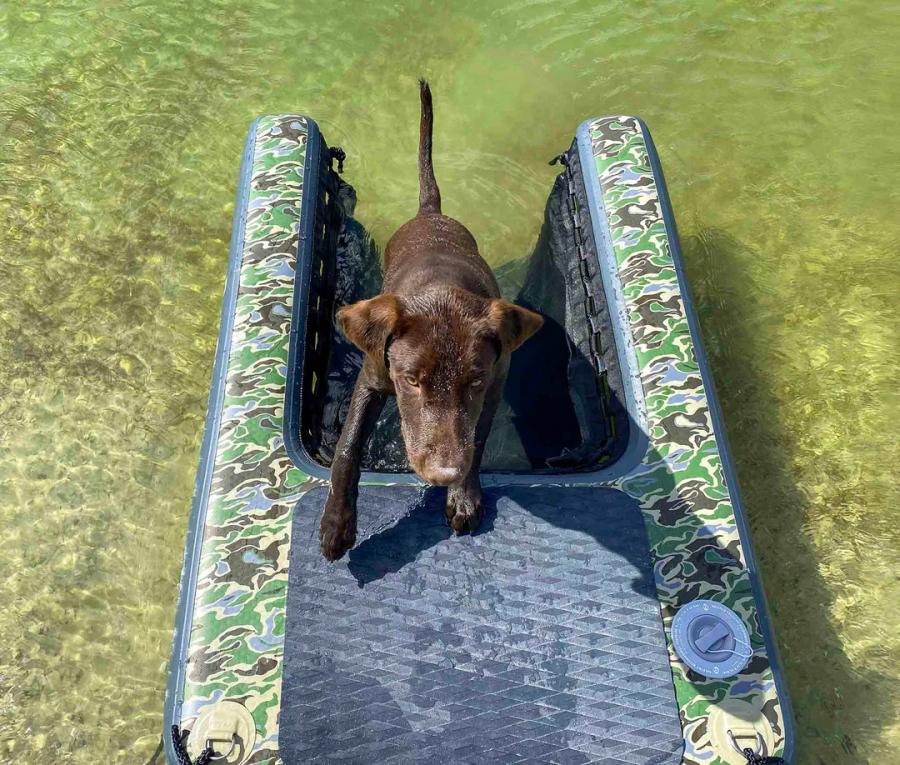 In a five-star review of the Pup Plank dog ramp including a video, Diane wrote, "Was so easy to set up. Our dog used it immediately with no trouble. Makes the boat so much nicer to be able to let her go swim and be able to climb aboard without any trouble! Love this."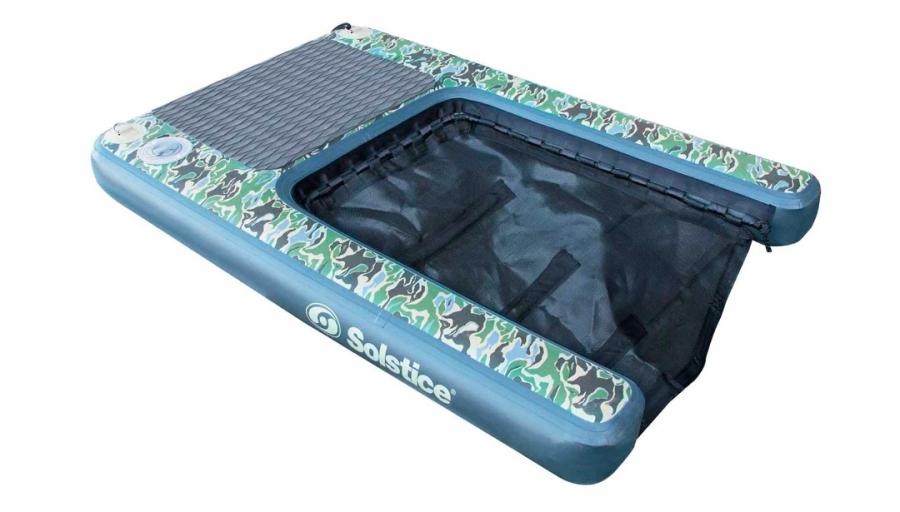 Depending on the size you go with, Prime customers may be eligible for free shipping, with delivery to certain U.S. customers taking just five days or so. Purchase of the Pup Plank inflatable pet ramp for water also comes with a one-year warranty against any manufacturer's defects, according to the product's description.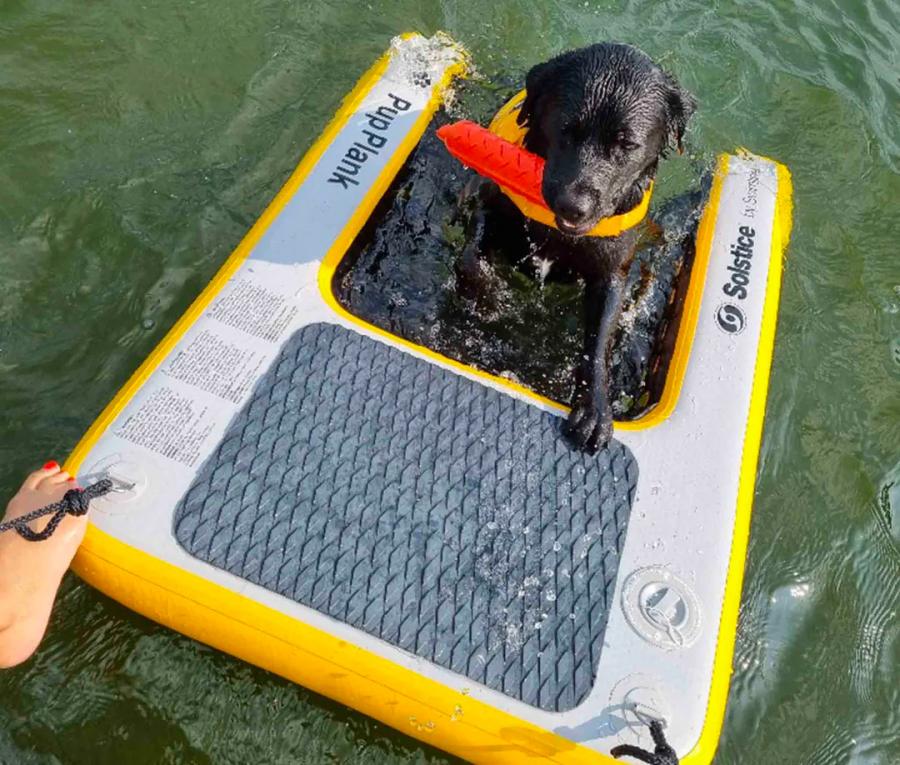 In the past, we've featured a similar mini pool ramp for frogs, but the Pup Plank offers a much-needed size increase for larger animals and pets.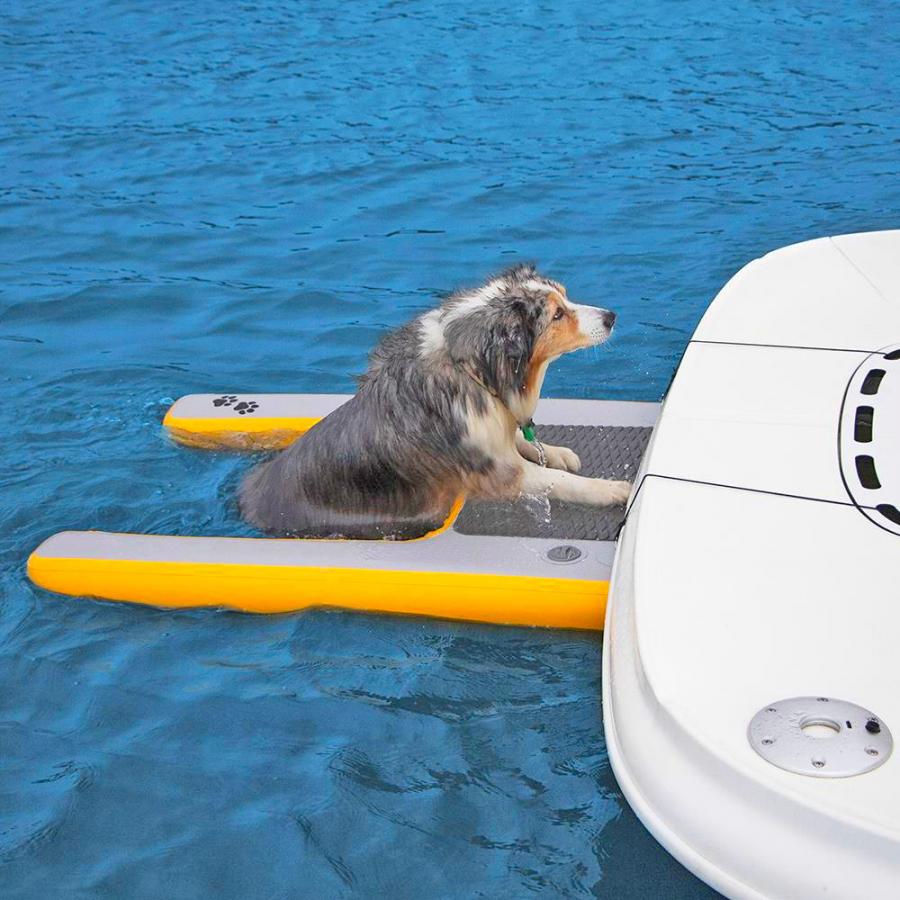 You also might consider pairing the Pup Plank inflatable dog ramp with any number of our past features designed for bodies of water, including this UFO-shaped luxury yacht and the inflatable patio deck.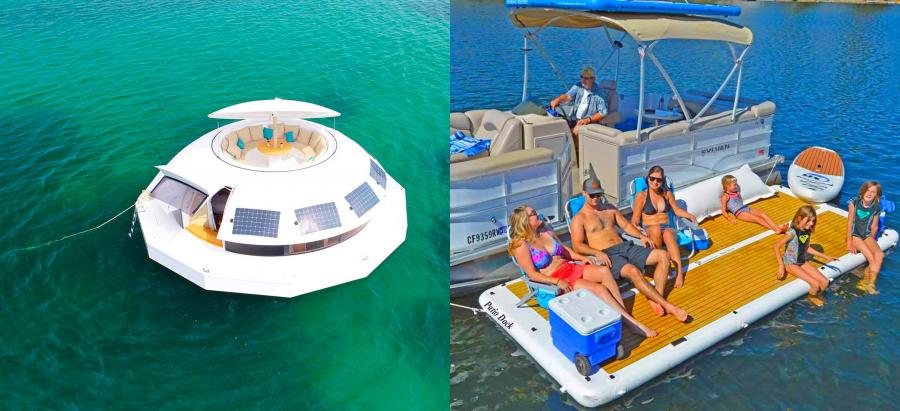 Dog owners are sure to appreciate the Pup Plank inflatable dog ramp, especially those with dogs that are just a little timid or struggle to get in and out of the water!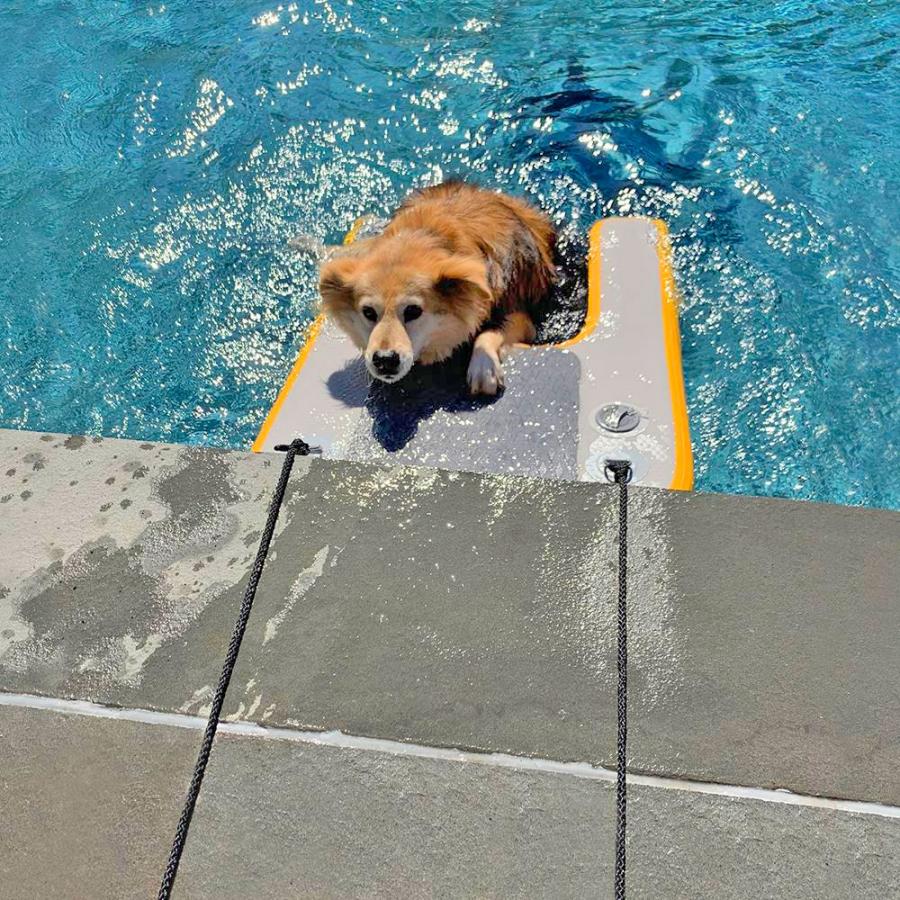 The Pup Plank inflatable pet ramp is a great pick for helping your furry friends out, and you're unlikely to be disappointed with your purchase, according to previous buyers.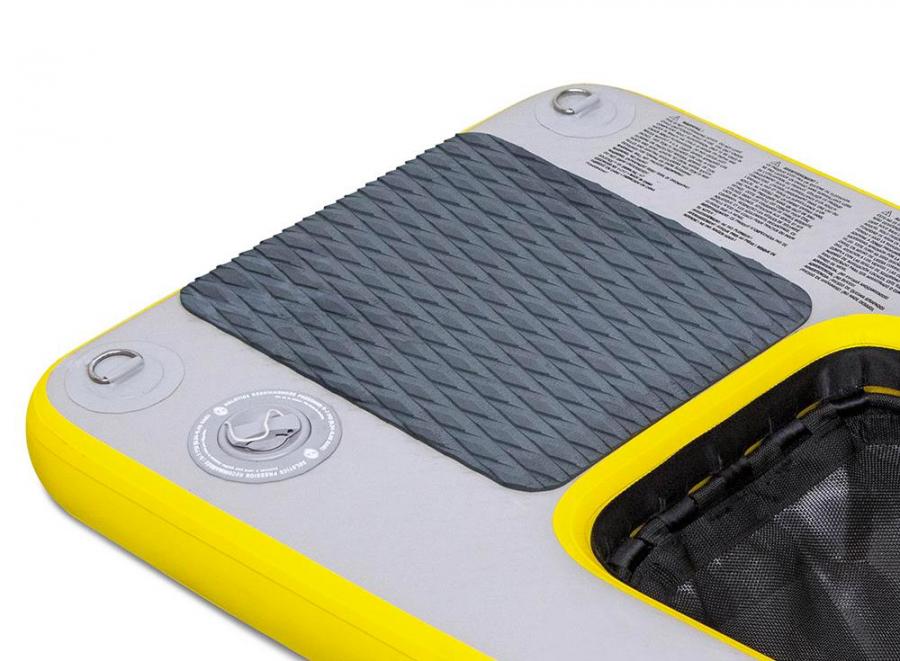 You can buy the Pup Plank inflatable dog ramp for water on Amazon for $180-$350.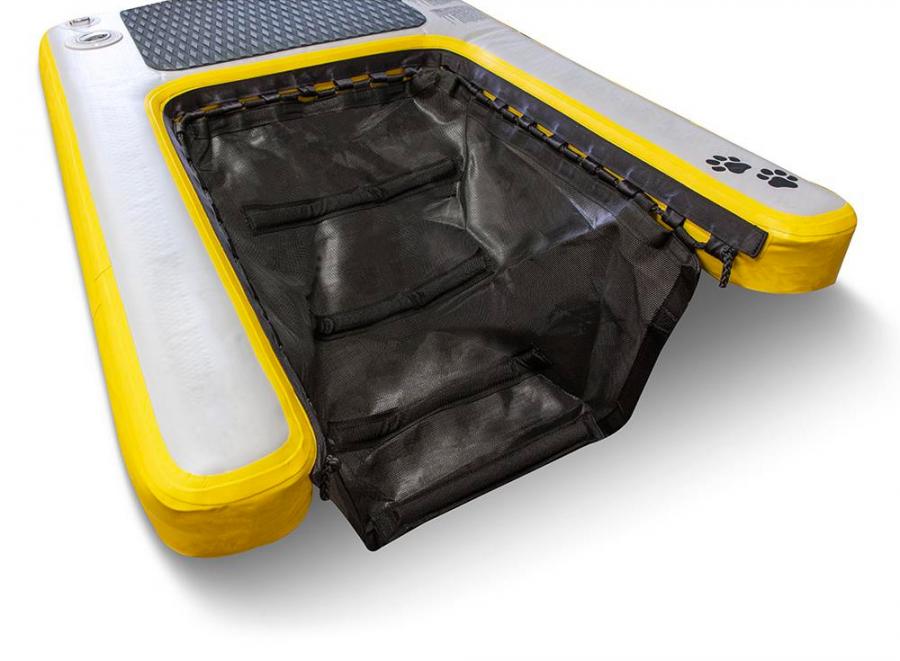 Also check out the inflatable dog ramp for the boat, dock, or pool in action via the video below!
Subscribe To Our YouTube Channel