This Mini Pool Ramp Helps Frogs and Other Small Critters Out Of Your Pool
Date Published: 06/14/2019 9:12 AM (Updated: 07/23/2019 8:23 PM)
There's nothing worse than coming out to your pool in the morning and finding a dead mouse in your pool skimmer. Either that or I'll find 6-plus frogs frantically swimming against the edge of the pool in hopes to get out. Some critter friendly individual invented this ingenious pool ramp that sits on the edge of your pool to let frogs, mice, and other little critters out on their own.

Packs: 1-pack | 2-pack | more
The device is called the FrogLog, and gives the small animals that fall into your pool a chance to climb up onto a very small little ledge that sits above the water line, and then a ramp helps them all the way out of the pool to safety.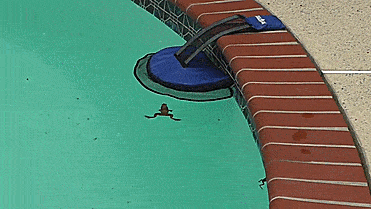 The FrogLog wild critter pool ramp installs into your pool in mere seconds. It uses a weighted bag that sits on the deck of your pool to keep it from falling in or moving away from wind. It not only helps the small animals and critters out of your pool, but by having them out it'll keep your pool cleaner, and make your pool maintenance easier.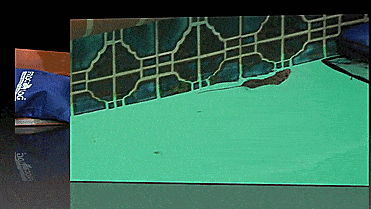 The mini pool ramp is perfect for animals such as frogs, toads, lizards, bees, chipmunks, squirrels, ducklings, lizards, mice, birds, and more. The device floats atop the water, is blue in color, can be purchased in either a 1 pack, 2-pack, and more, it weighs just 7 oz, and measures 17 x 15 x 18 inches.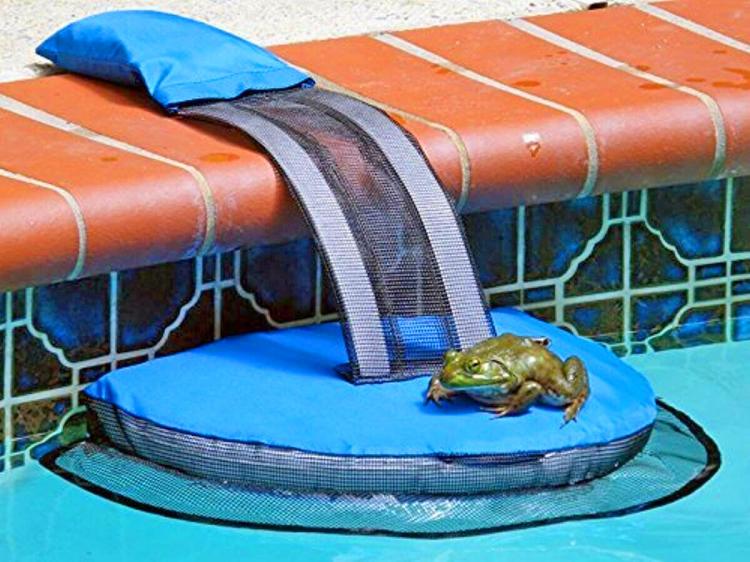 Check out the FrogLog small critter pool ramp in action via the video below.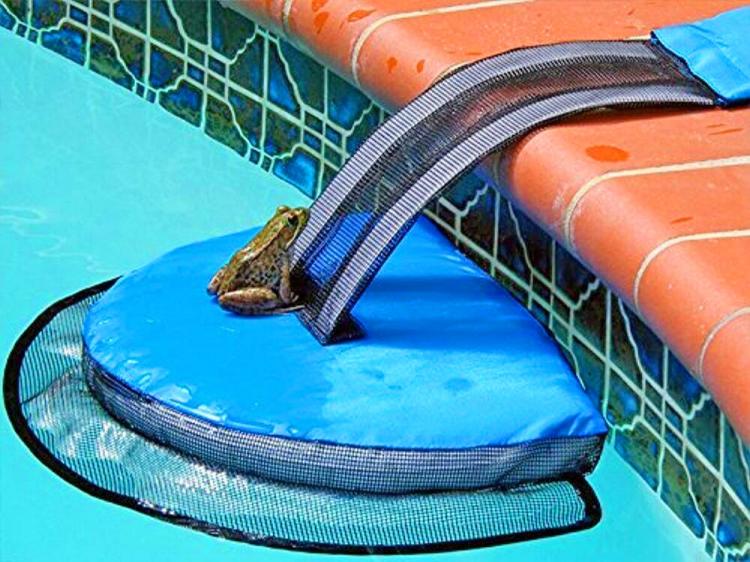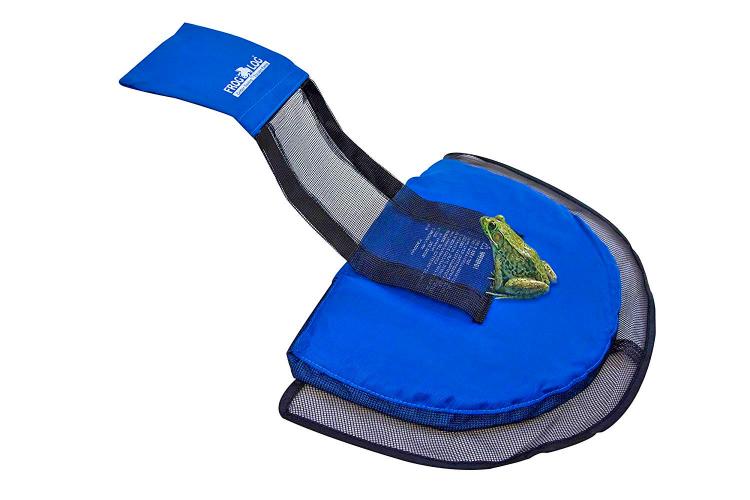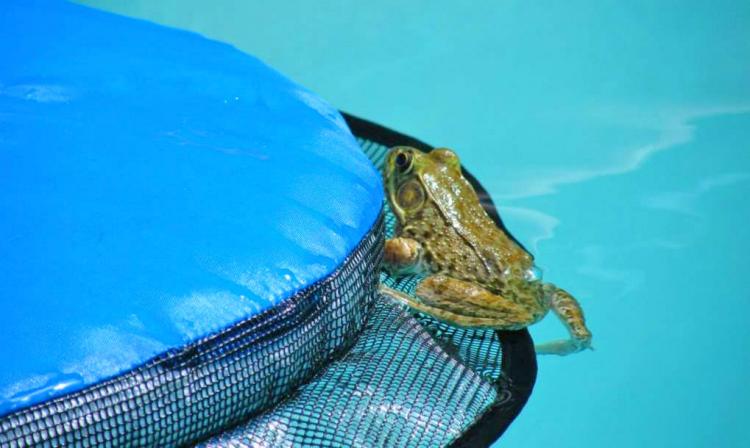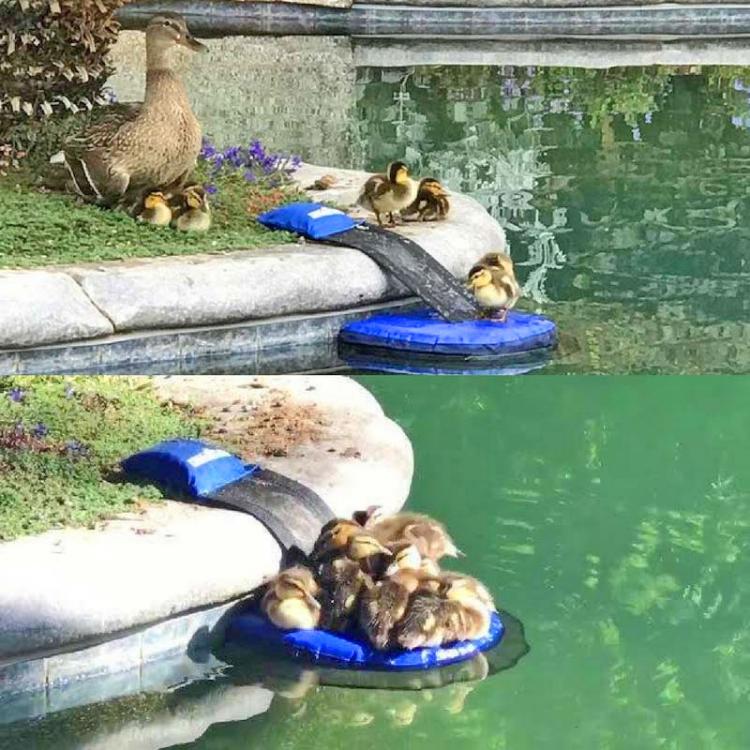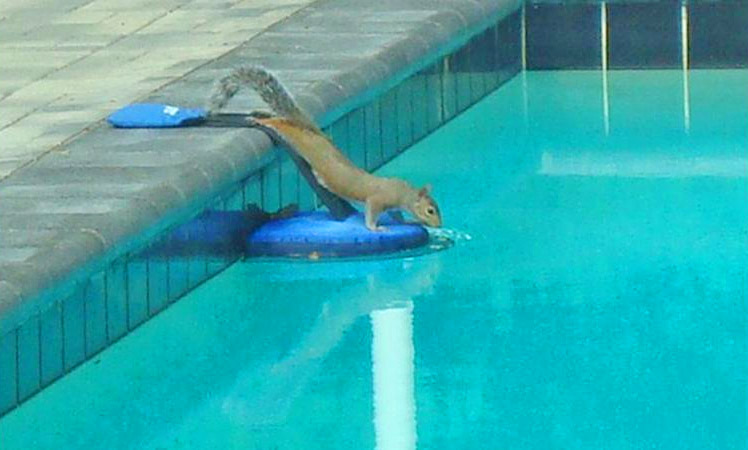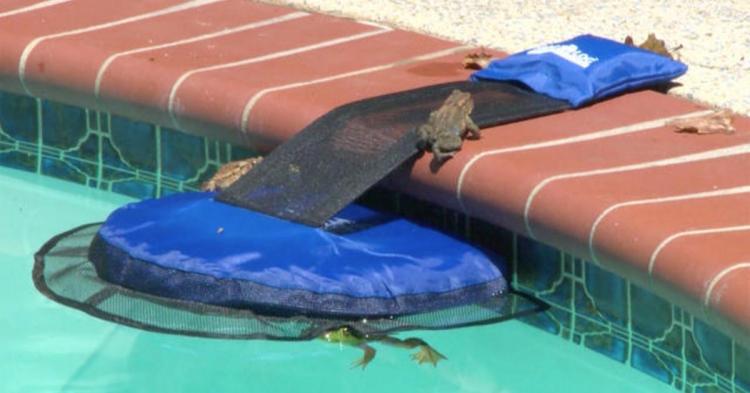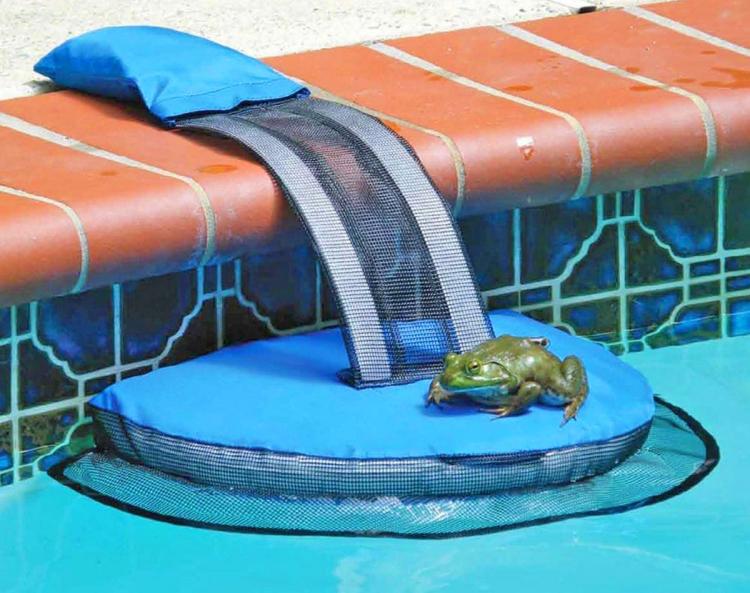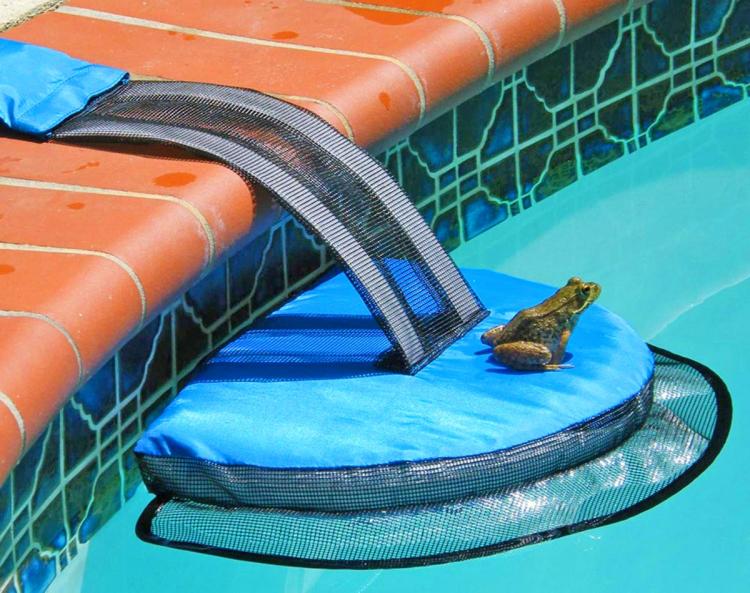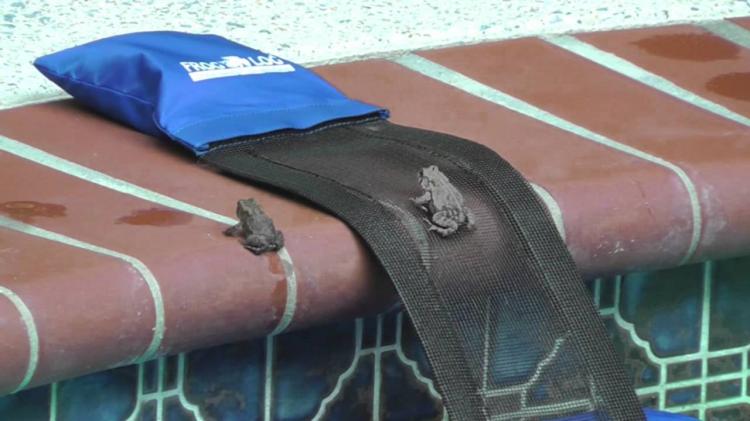 Subscribe To Our YouTube Channel