This Mini Pool Ramp Helps Frogs and Other Little Critters Get Safely Out Of Your Pool
By Ryan on 03/23/2022 9:36 AM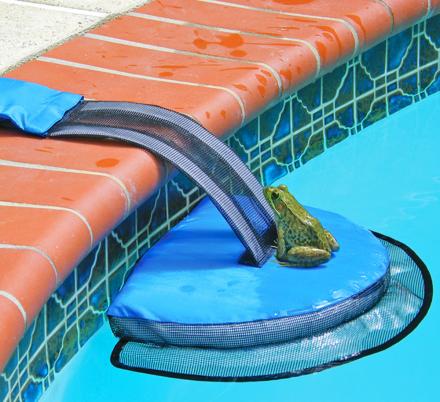 There's nothing worse than coming out to your pool in the morning and finding a dead mouse in your pool skimmer. Either that or I'll find 6-plus frogs frantically swimming against the edge of the pool in hopes to get out. Some critter friendly individual invented this ingenious pool ramp that sits on the edge of your pool to let frogs, mice, and other little critters out on their own.

Packs: 1-pack | 2-pack | more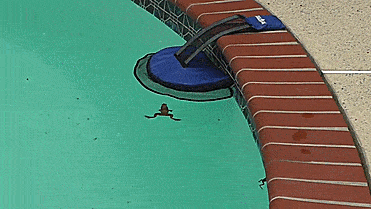 The device is called the FrogLog, and gives the small animals that fall into your pool a chance to climb up onto a very small little ledge that sits above the water line, and then a ramp helps them all the way out of the pool to safety.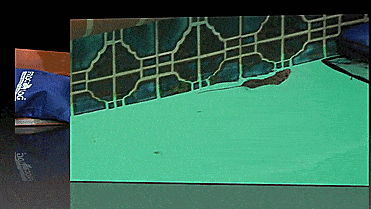 The FrogLog wild critter pool ramp installs into your pool in mere seconds. It uses a weighted bag that sits on the deck of your pool to keep it from falling in or moving away from wind.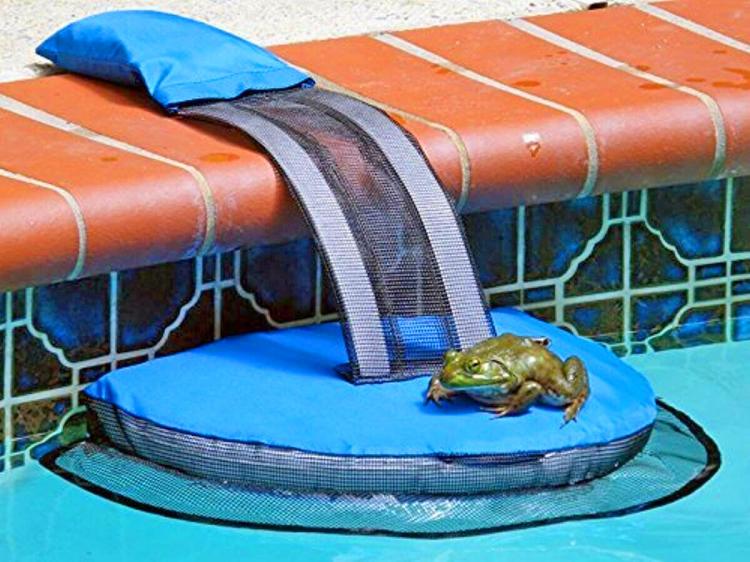 It not only helps the small animals and critters out of your pool, but by having them out it'll keep your pool cleaner, and make your pool maintenance easier.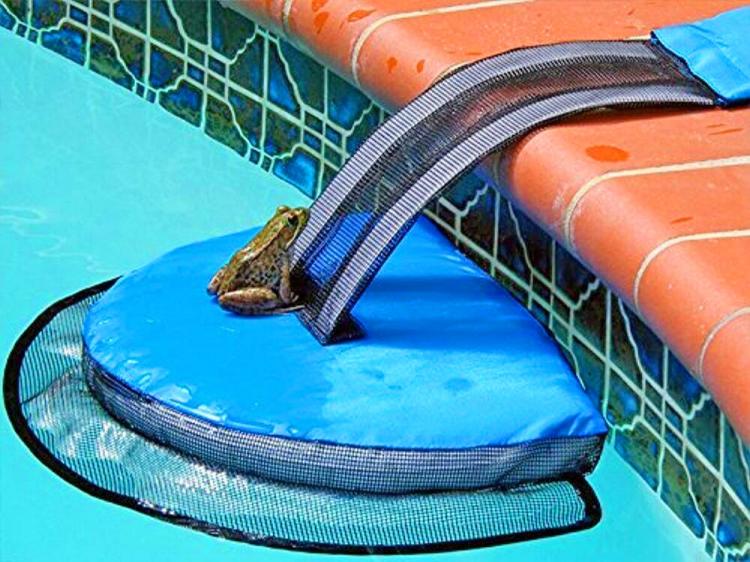 The mini pool ramp is perfect for animals such as frogs, toads, lizards, bees, chipmunks, squirrels, ducklings, lizards, mice, birds, and more.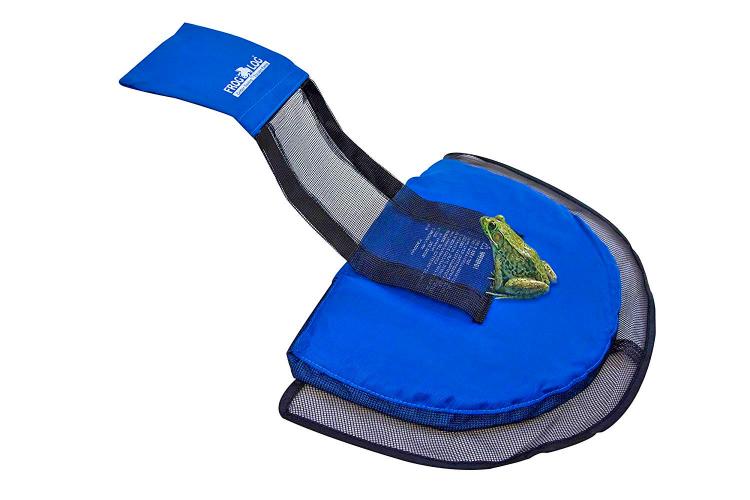 The animal ramp device floats atop the water, is blue in color, can be purchased in either a 1 pack, 2-pack, and more, it weighs just 7 oz, and measures 17 x 15 x 18 inches.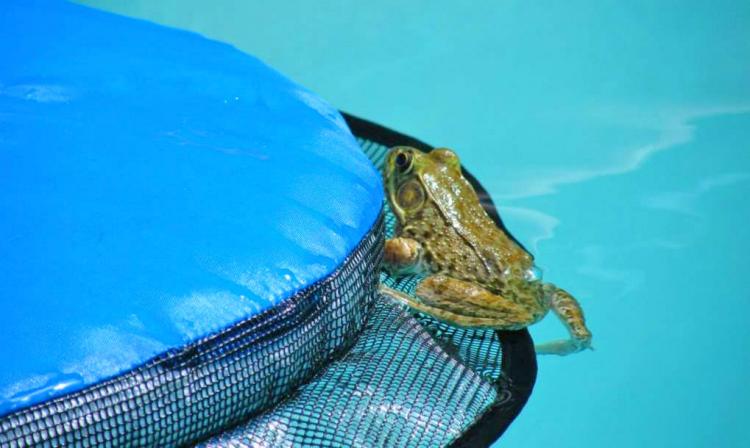 If you have a family of ducks that frequent your pool, what better way to help the little ducklings out of the water then with this cute little animal pool ramp!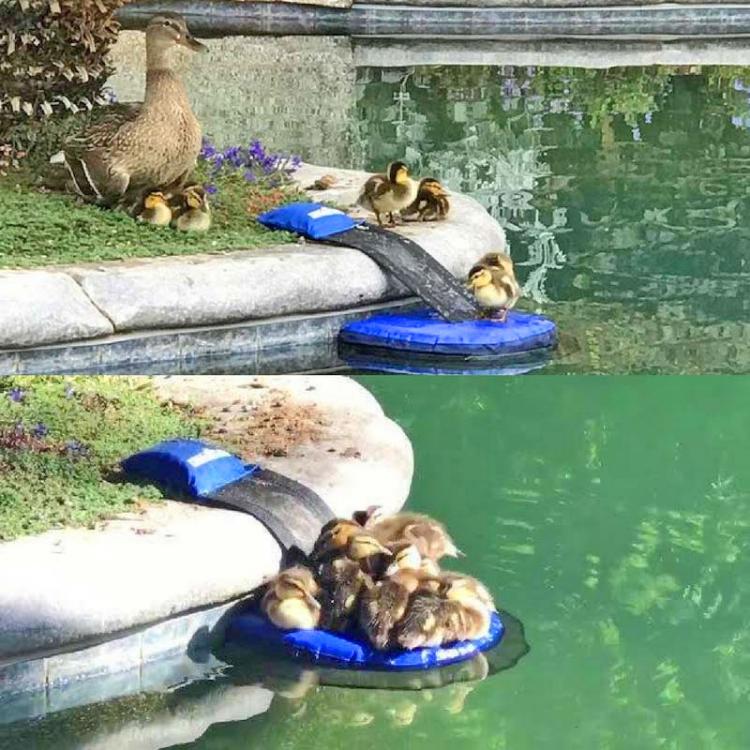 If your backyard squirrels need to get a little sip of water without the worry of falling in and never getting back out, this little animal ramp is perfect for that use as well!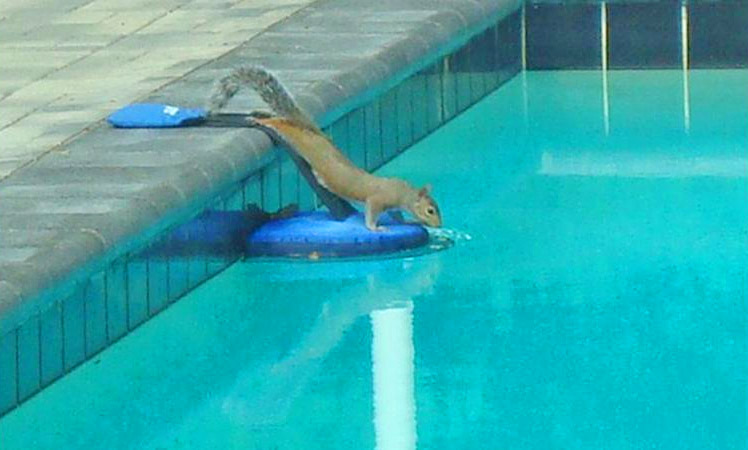 The weighted bag on your pool deck ensures the pool ramp won't float away, as it'll stay securely in place even in high winds!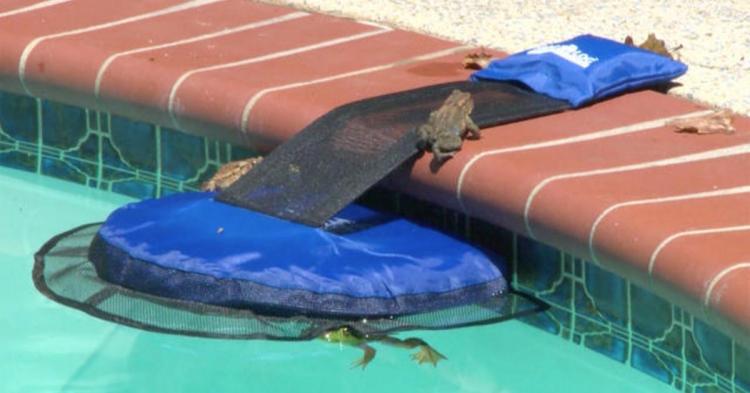 A small netting around the edge of the base of the ramp will help the extra small critters like frogs and mice get all the way out!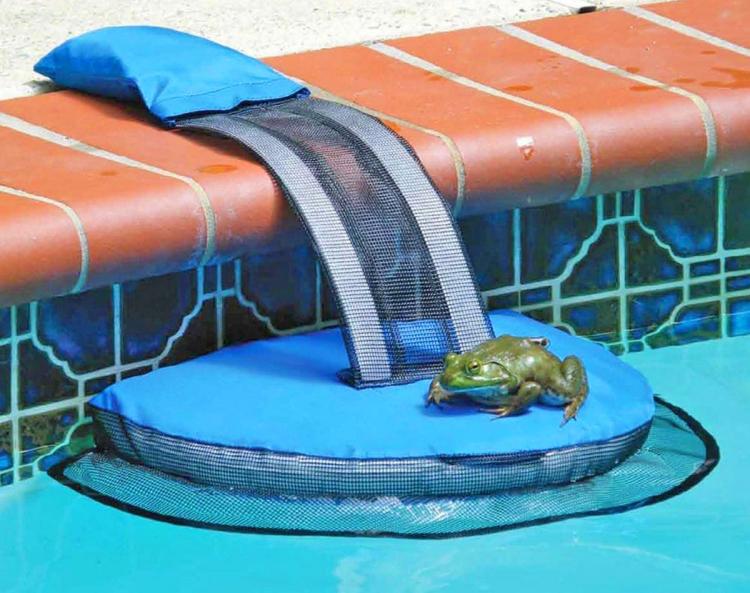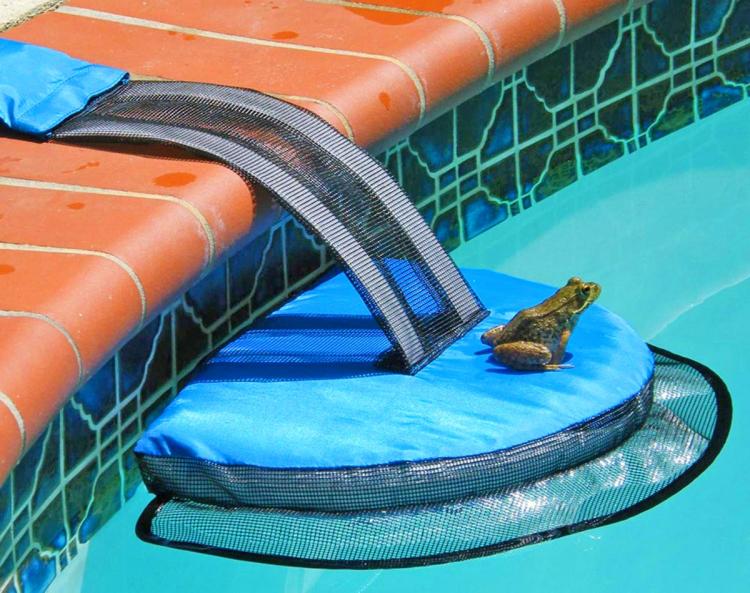 You can now spend less time pulling out dead animals from your pool each time you need to clean, because who wants to deal with that?!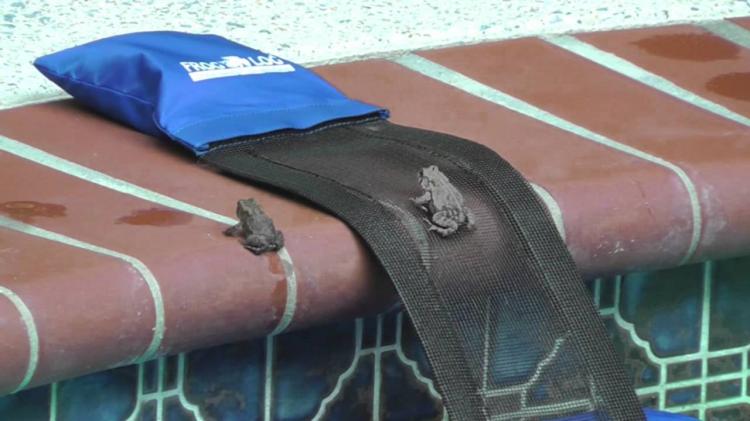 You can snag the mini animal pool ramp on Amazon for around $16 bucks!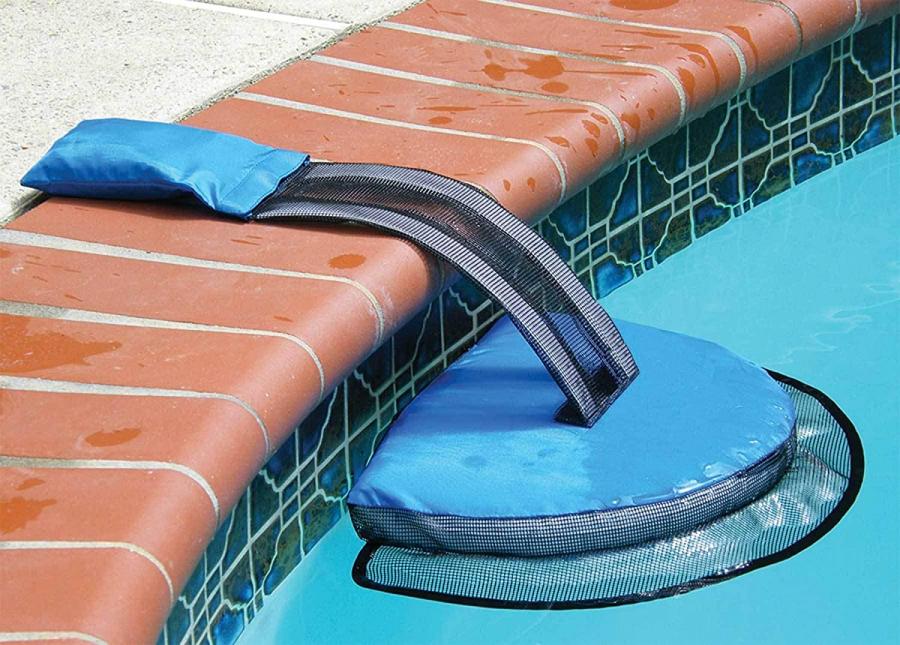 Check out the FrogLog small critter pool ramp in action via the video below.
Subscribe To Our YouTube Channel