This Inflatable Adirondack Chair Is The Ultimate Portable Beach Chair
By Ryan on 08/11/2022 10:16 AM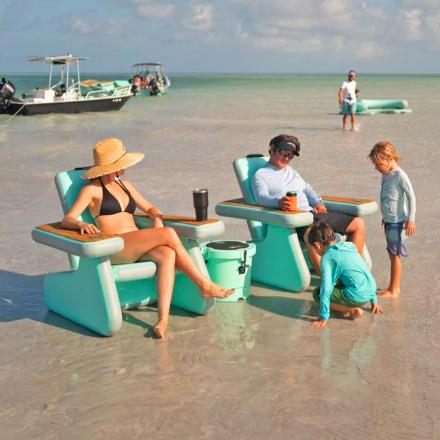 Adirondack chairs have become a modern classic, but they certainly aren't perfect. For one, they're bulky as heck, making them really difficult to move from one place to the next. If you're hoping to transport them via car, you can basically forget about it! And that's a sad truth, since they seem perfect for relaxing at the beach, by the poolside, tailgating or to the next backyard BBQ.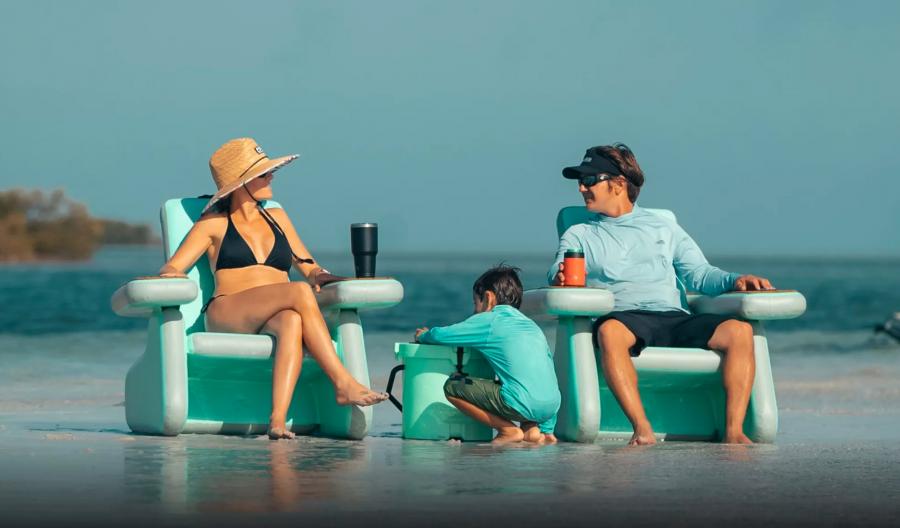 However, one incredible solution for all of these has now surfaced with the inflatable AeroRondak inflatable chair from Boteboard. The AeroRondak inflatable chair is an inflatable adirondack chair that you can use on the beach or in other outdoor locations!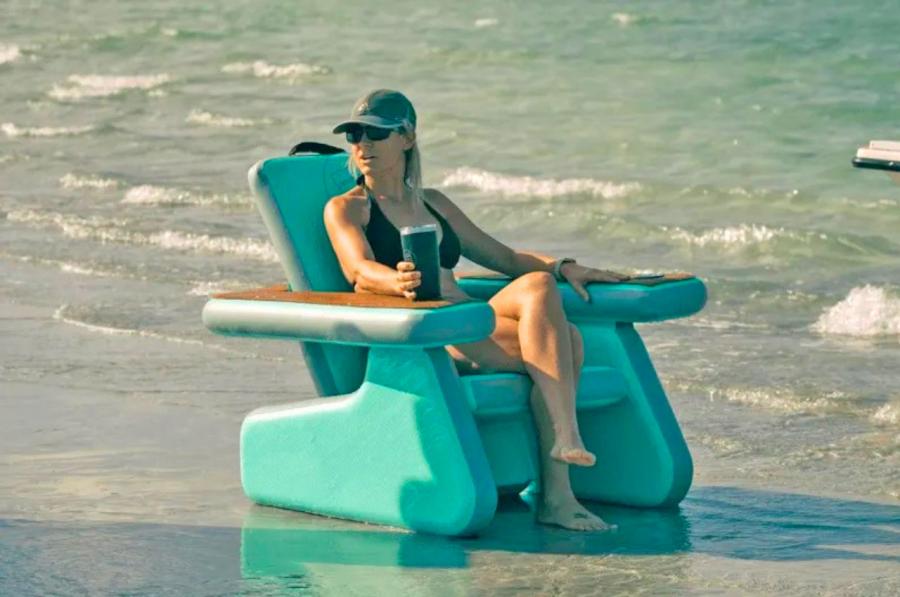 It's lightweight and easy to travel with, and it makes for a comfortable inflatable adirondack chair that you don't have to worry about getting wet or dirty.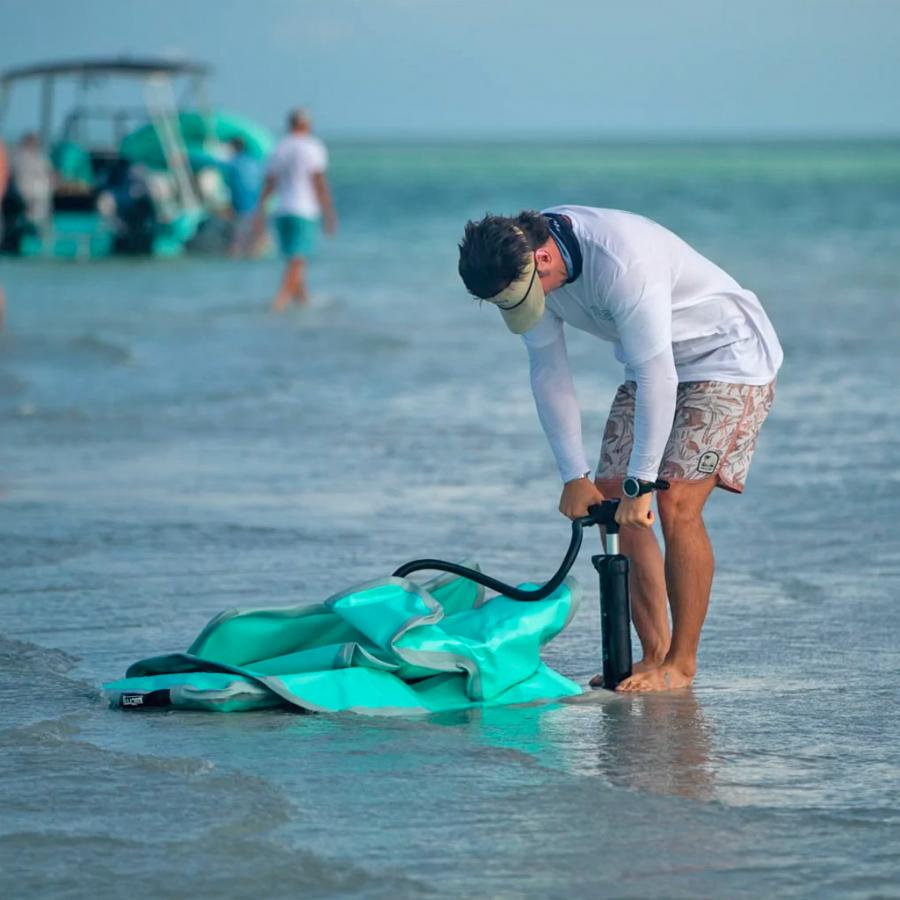 The inflatable adirondack chair has the classic relaxed-lean angle to its backpiece and seat, and large, flat-surfaced armrests on either side.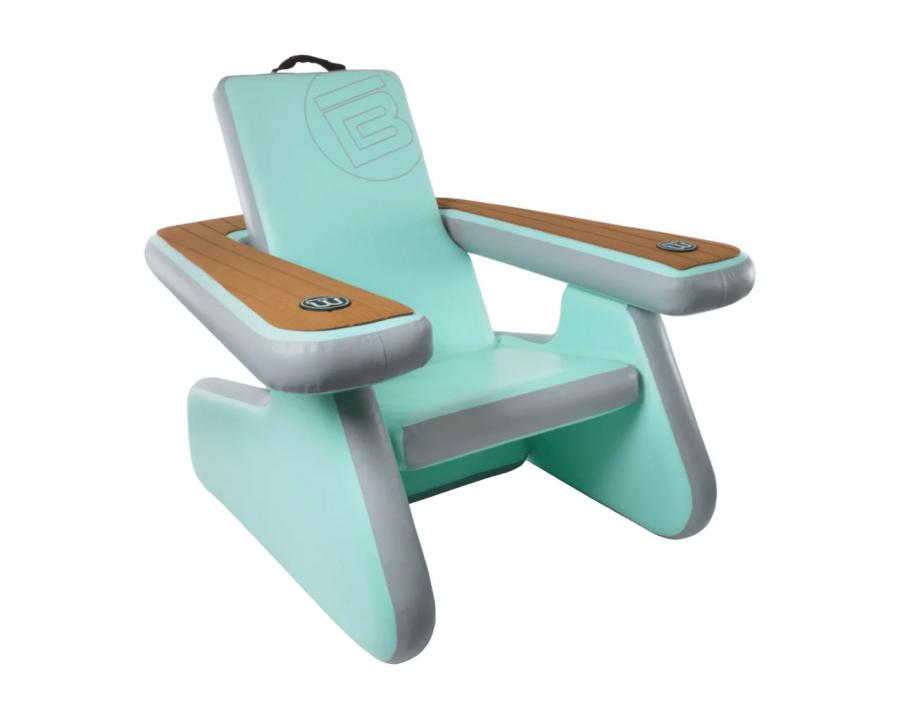 The large armrests makes the AeroRondak easy to relax in with drinks, snacks or other treats that can be set on the chair's side. It's an ideal inflatable chair for relaxing just about anywhere, even near bodies of water that could get the chair wet.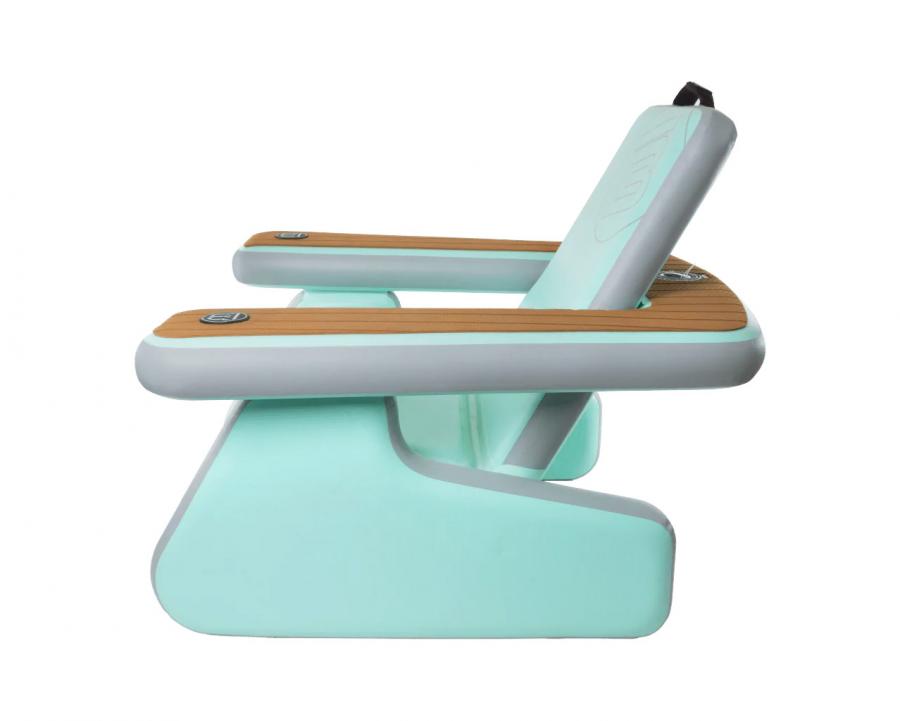 But what about drinks? Doesn't the inflatable adirondack chair have any cupholders?
The unique armests on the chair feature a magnetic drink holder that prevents your drinks from accidentally tipping over! The company's MagnePod magnetic drink holder technology makes it usable with some of Boteboard's other beverage containers, and nearly any metal travel mug that you already have.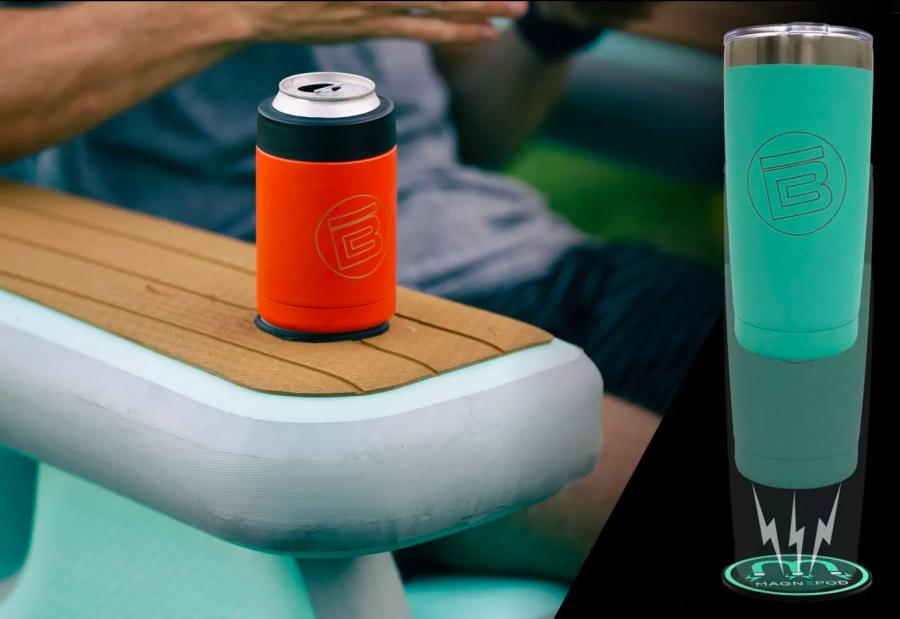 The inflatable adirondack chair is made from a military-grade PVC skin just like the rest of the company's products. This means the inflatable adirondack chair can be easily transported without being damaged, and it can be tossed around and used without being susceptible to rips, tears, holes and other blemishes.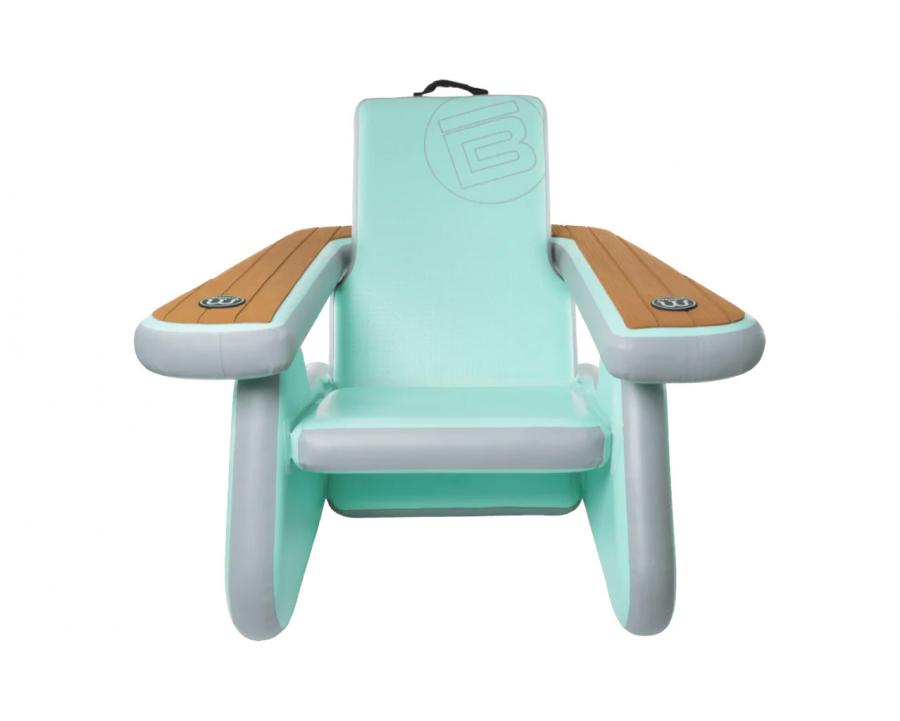 A major benefit of the inflatable adirondack chair is that it can be deflated when not in use, making it take up very little room. Similarly, it's extremely lightweight and can be tucked away into small places when you're stowing it away.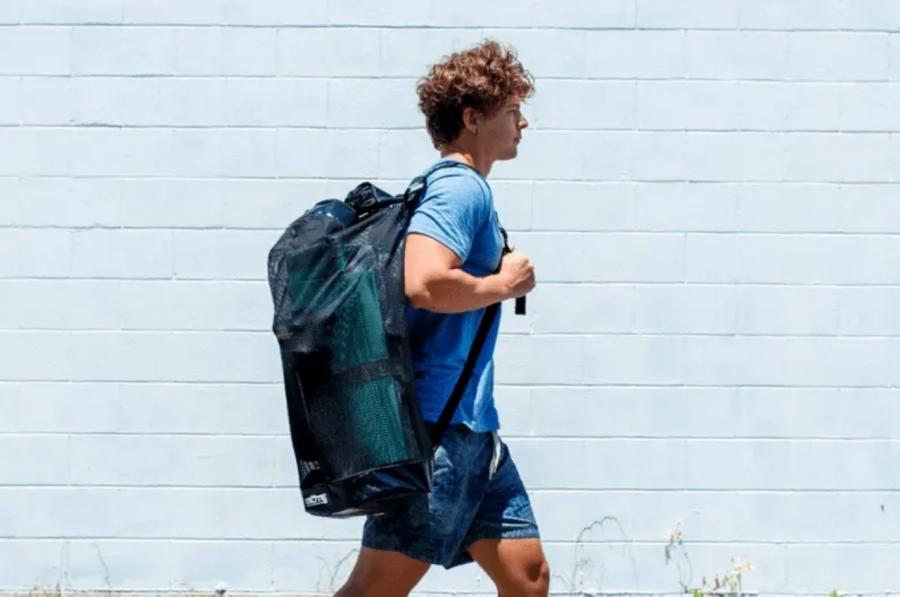 The inflatable adirondack chair also comes with a top-side handle strap, a carrying sling, and a small pump. Though you could also use a portable electric air pump to inflate the chair quicker and easier!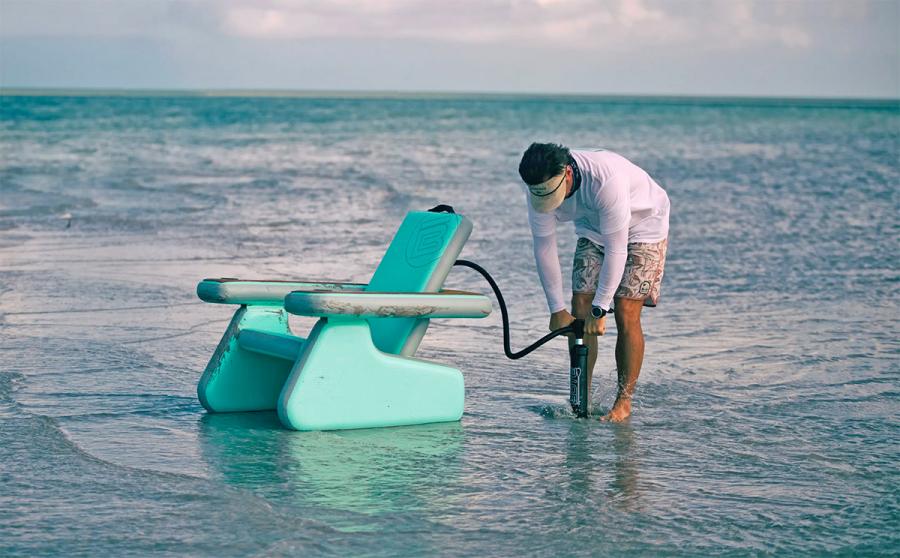 Impressively, the company has a wide range of other products in its shop, most notably including these inflatable adirondack chairs, an inflatable table, an inflatable bag toss game, multiple other seating options and a floating version of the inflatable adirondack chair designed for use in the water. Boteboard's floating inflatable adirondack chair replaces the bottom part of the chair that would typically sit on the ground with a reclined textile seat that lets you float in the water.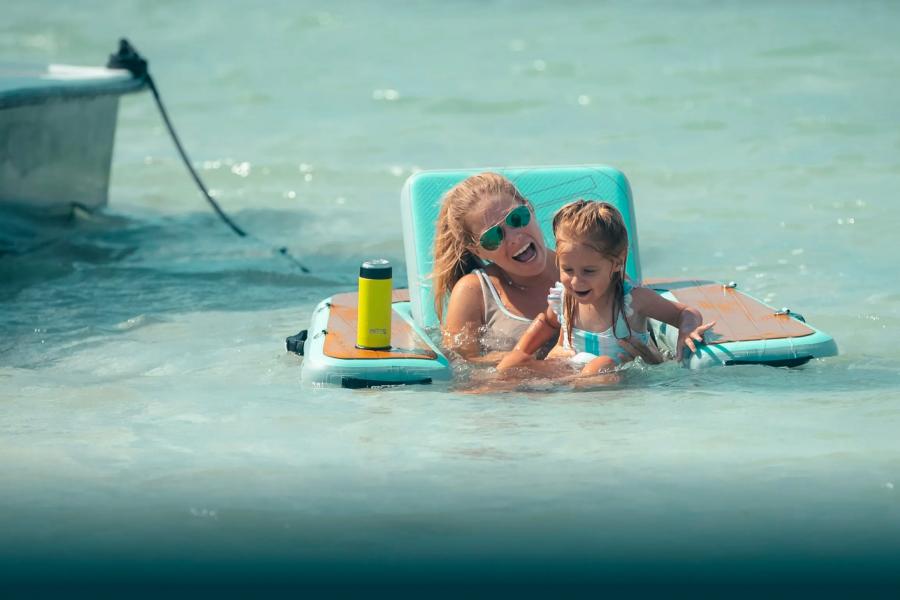 The inflatable floating chair also includes the same MagnePod magnetic cup holder, the comfortable backrest and the wide armrest surfaces. In addition, it includes two fabric straps at the end of each armrest to make it easy to move around and carry — even while in the water.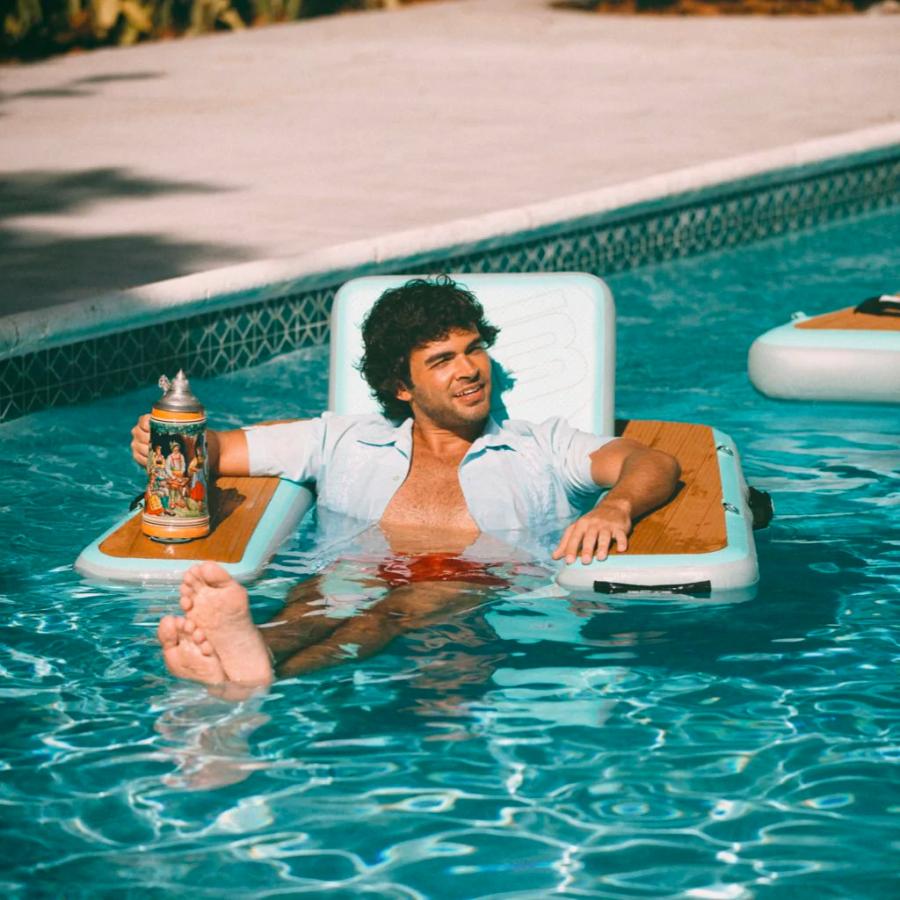 The Boteboard shop offers free shipping on orders over $100 within the U.S., along with a 30-day guarantee and a two-year warranty.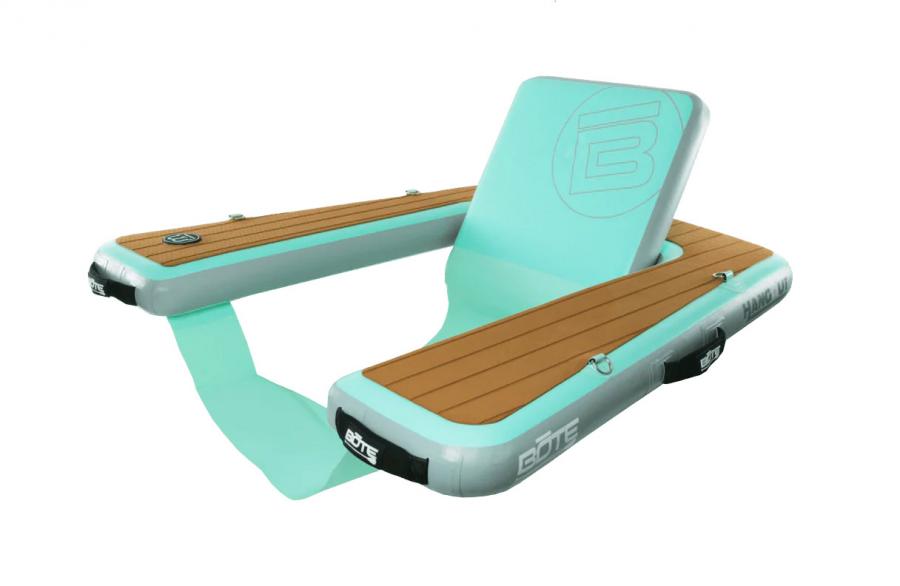 Some similar products we've featured on OddityMall in the past may be a perfect pair for the inflatable adirondack chairs, or they may provide an incredible alternative! Either way, it's worth checking out this inflatable bath tub, this floating card table and the inflatable ocean pool.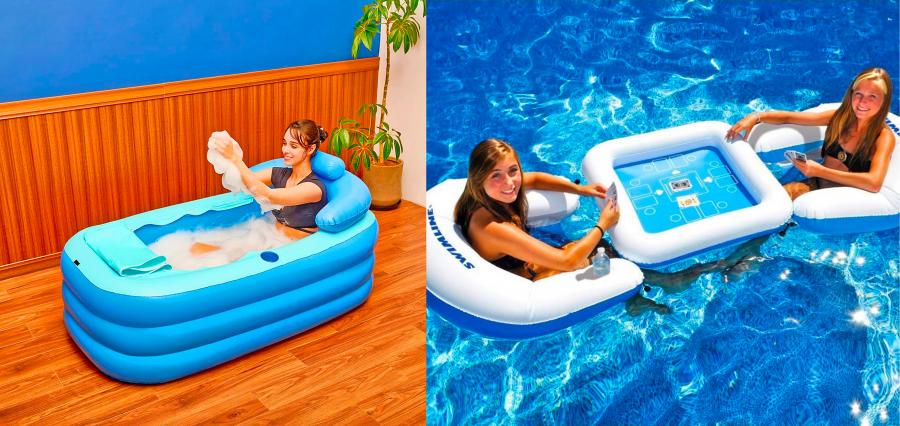 No matter who you are, there's no need to go through the hassle of loading up giant heavy adirondack chairs each time you want to enjoy a beachside BBQ.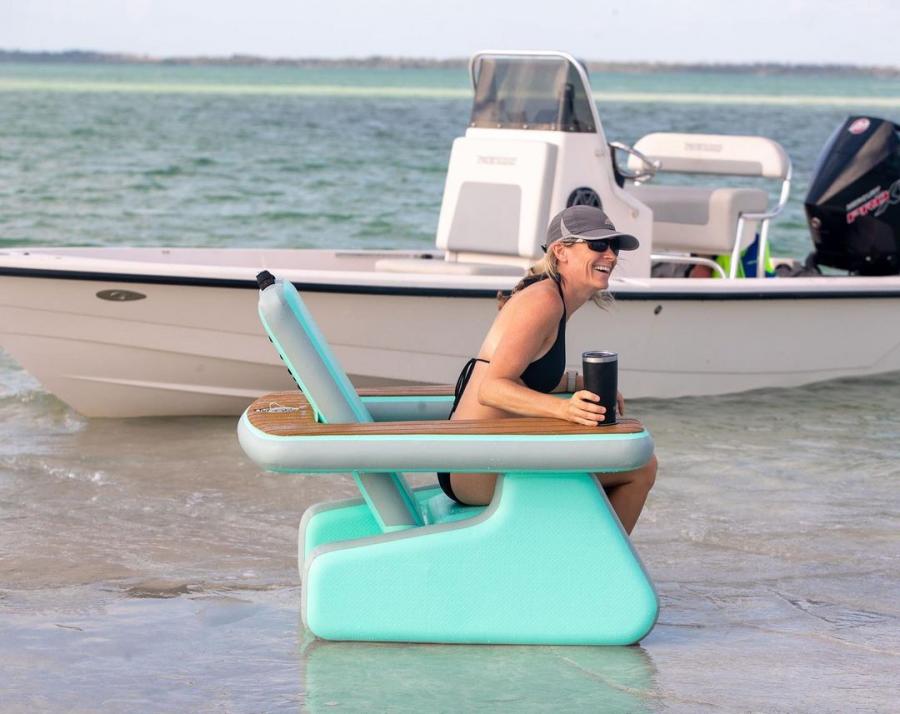 Even if you have a truck or something, you may be able to save space and time by choosing the Boteboard inflatable adirondack chairs for your next outing.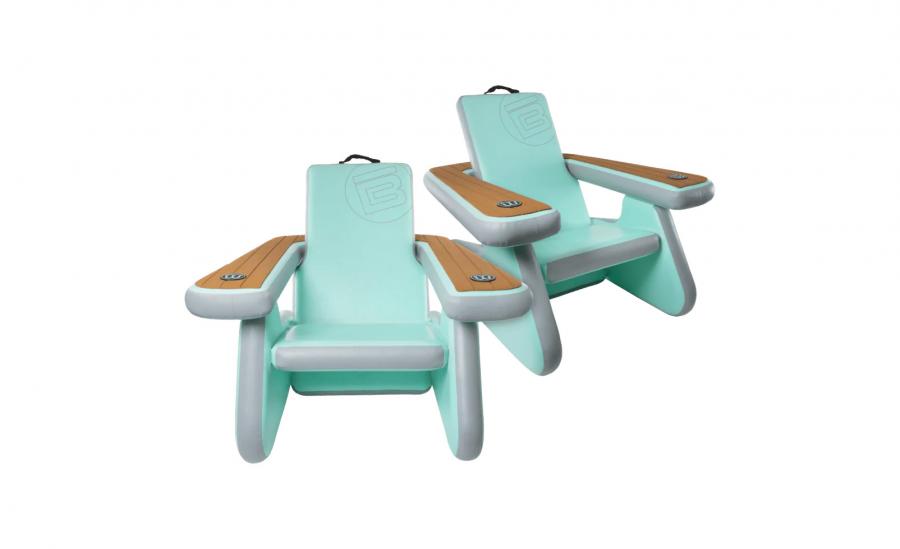 You can snag the inflatable adirondack chair directly from Boteboard's website for around $550 bucks.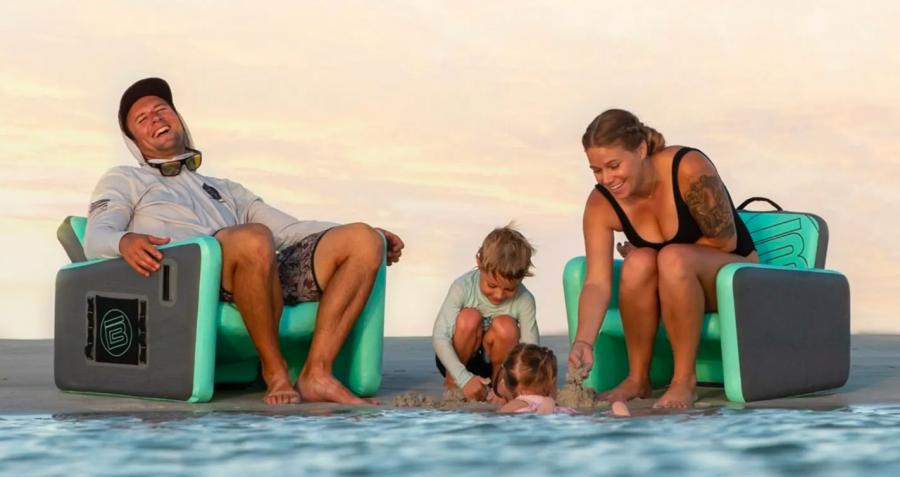 You can snag their inflatable adirondack chair from their website for around 350 bucks! You should also be aware that they also sell a pretty awesome looking inflatable couch! (Available here)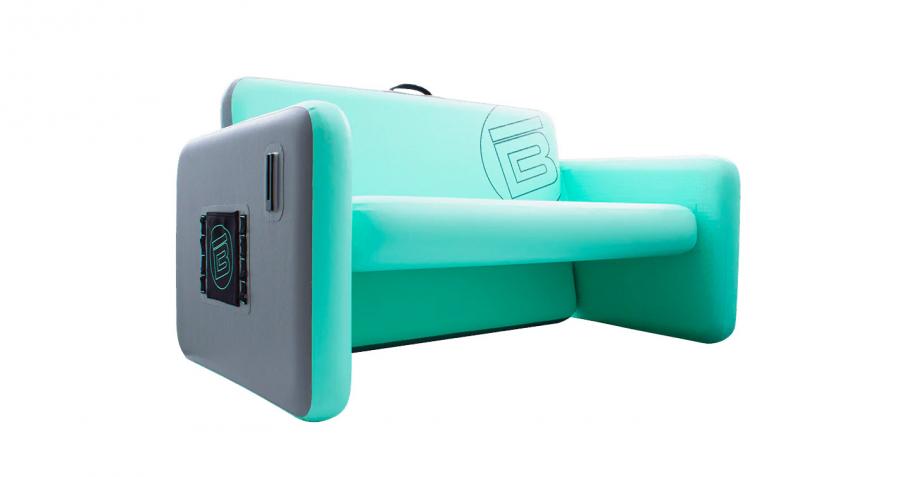 As well as an inflatable table! (Available here)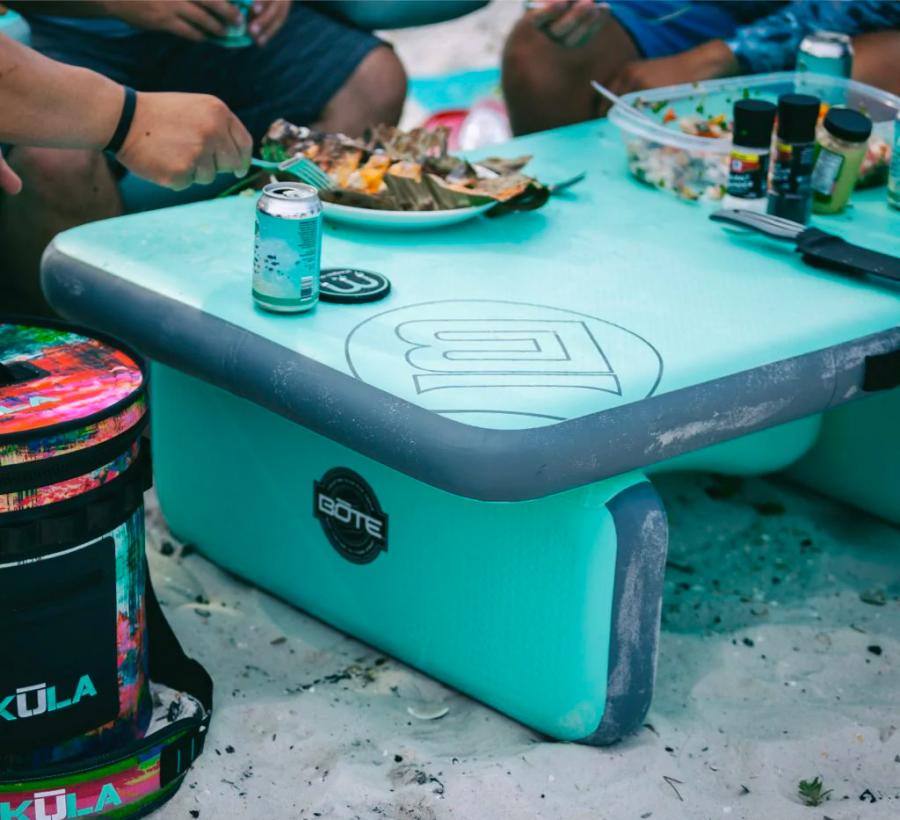 Check out the inflatable adirondack chair in action via the video below!
Subscribe To Our YouTube Channel