There Are Now Dog Pad Grips That Prevent Your Pooch From Slipping On Hardwood Floors
By Ryan on 01/24/2020 10:19 AM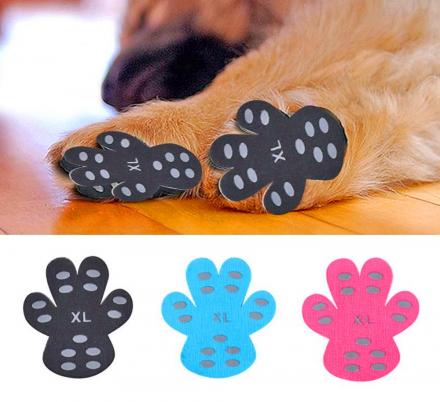 If your dog is like mine, chances are they slide every-which way the second they step onto the hardwood flooring in our kitchen. It gets especially bad when he's barreling around corners in a frenzy, or just coming down the stairs onto the slipper floors below. These unique dog pad grips will help your dog get a better grip on any slippery floor, and prevent them from sliding around while walking, running, or even just sitting down without having their legs drift away from them.

Versions: Adhesive | Granular

The dog pad grips come in a bunch of different size to accommodate pretty much any size dog and dog paw. They easily attach to the bottoms of each of their feet using a self-adhesive stick. They pretty much become shoes for your dogs, as they can also protect your dogs feet from getting hurt by stepping on sharp objects, or prevent burns from walking on hot surfaces in the summer like tar sidewalks, driveways, and roads.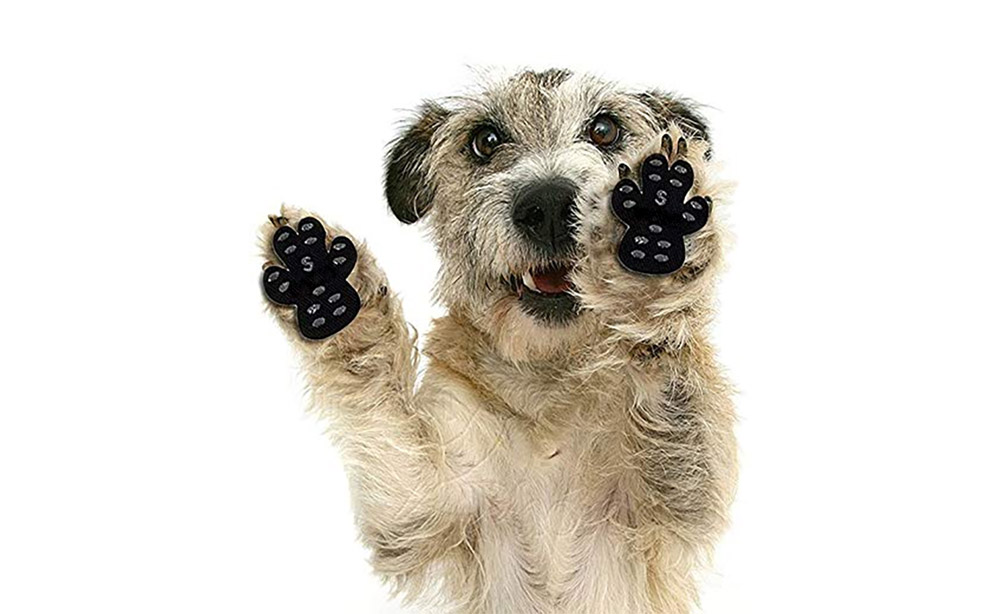 The dog pad grips are made from non-slip silicone and breathable cloth to help give them the best grip possible on your slippery flooring. The pad grips are non-toxic to dogs and are completely harmless when they're wearing them. They also won't leave any marks or residue after you remove the pad grips.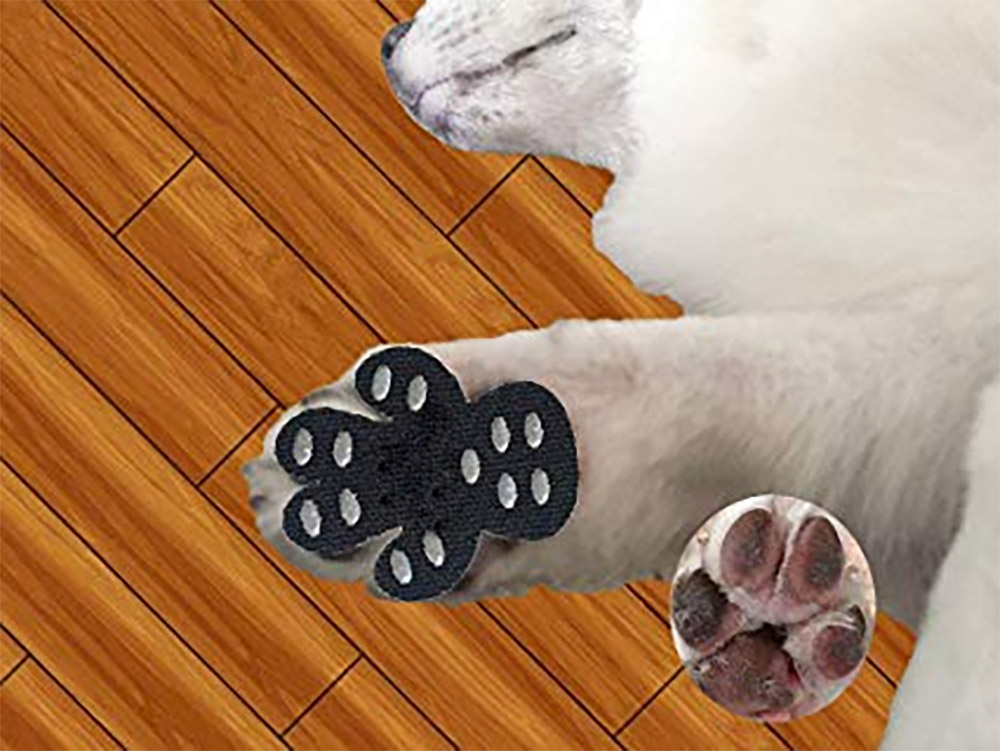 With each purchase you'll get a 6 sets of 4 dog paw pads (24 total). They're perfect for elderly dogs that can't quite keep their grip as well anymore, puppies that are just learning to keep their balance on hard wood floors, as well as arthritic dogs, and dogs with weak hip joints and legs.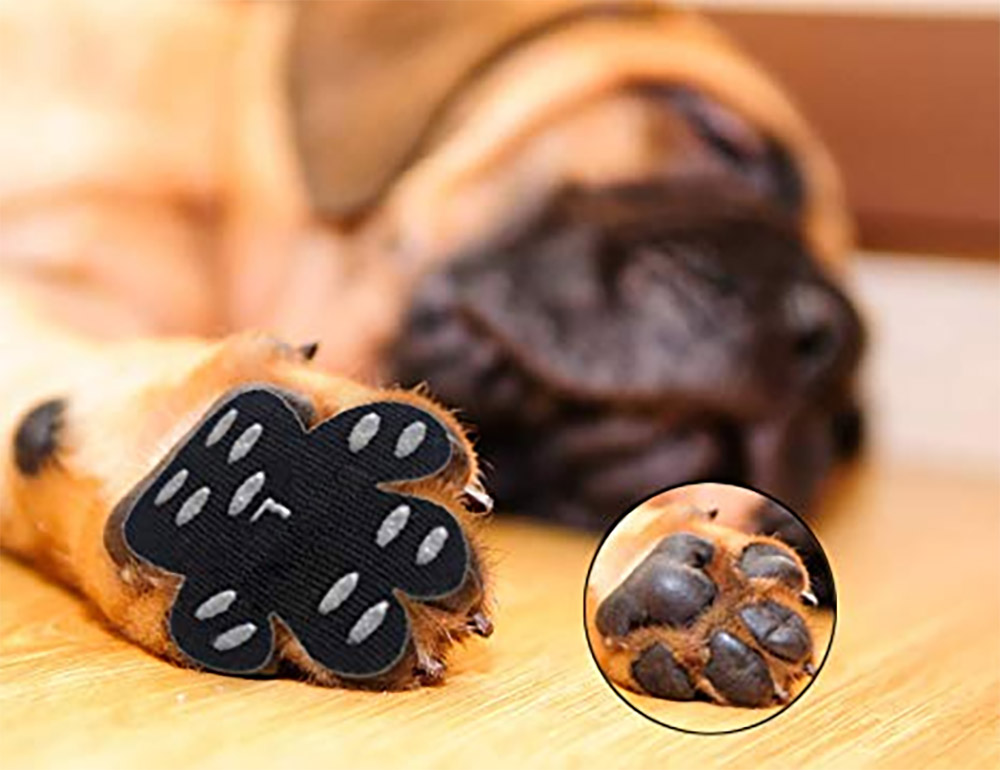 You'll want to make sure you select the right size dog pad grip for your dog to make sure they stay and keep on as long as possible. They offer a chart that allows you to check which size would be best suited for your dog after measuring their paw pads and checking their weight. The small size is best suited for tiny dogs like chihuahuas and Yorkies, whereas the XXL size is best suited for big dogs like golden retrievers and boxers, etc. Another option instead of adhesive strips is a granular option that gets stuck to your dogs pads that will last for up to 7 days. It works by first applying a liquid adhesive to the bottom of your dogs feet, then pushing their foot onto a granular pad that'll pick up and stick little grains onto the pads on their feet.