Infinity Gauntlet Meat Tenderizer
By Ryan on 05/07/2019 9:12 AM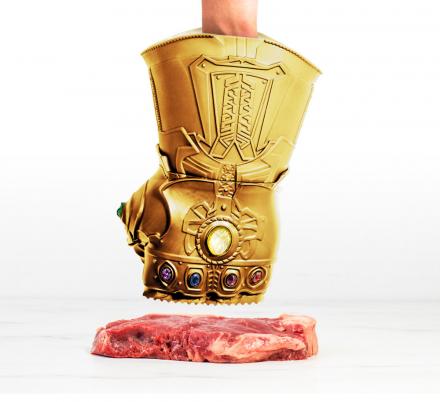 If you're looking to tenderize your meat in the most fantastic and over-the-top way possible, you've probably come to the right place. This infinity gauntlet meat tenderizer via Avengers, comes in clear first place of the coolest meat tenderizers ever, with second place of course going to the Thor Hammer Meat Tenderizer.
Made to look just like the golden glove that Thanos wears, the Infinity Gauntlet meat tenderizer will surely protect your fist from meat juices and damage as you smash your meat like Hulk, yet tenderize it like Thanos.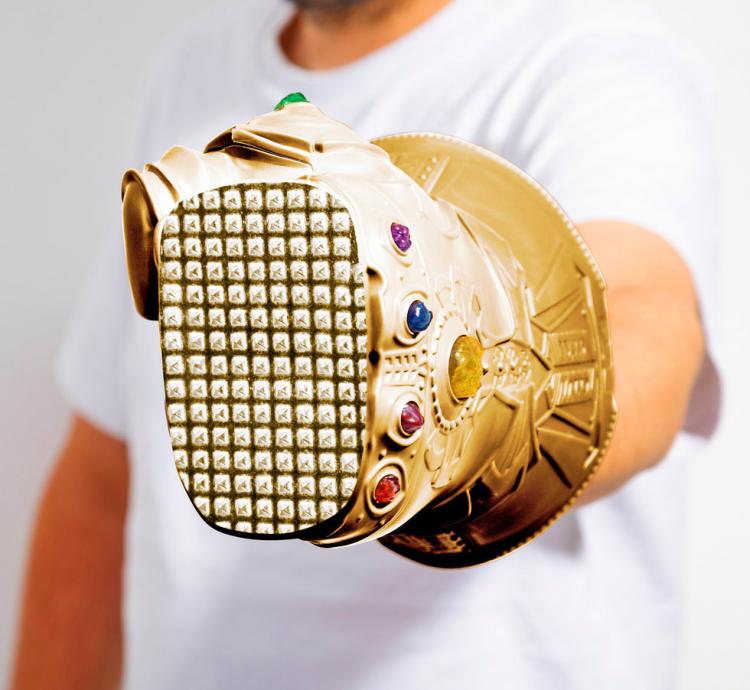 I don't know how often you tenderize your meat, but if you feel like taking up a lot of kitchen space for an item which use is (much like your steak) very rare, this item might be for you. When not in use, you can hang it up to display to all your Geeky friends, wear it around everywhere you go, or just place it up elegantly in the center of your dinner table as a centerpiece.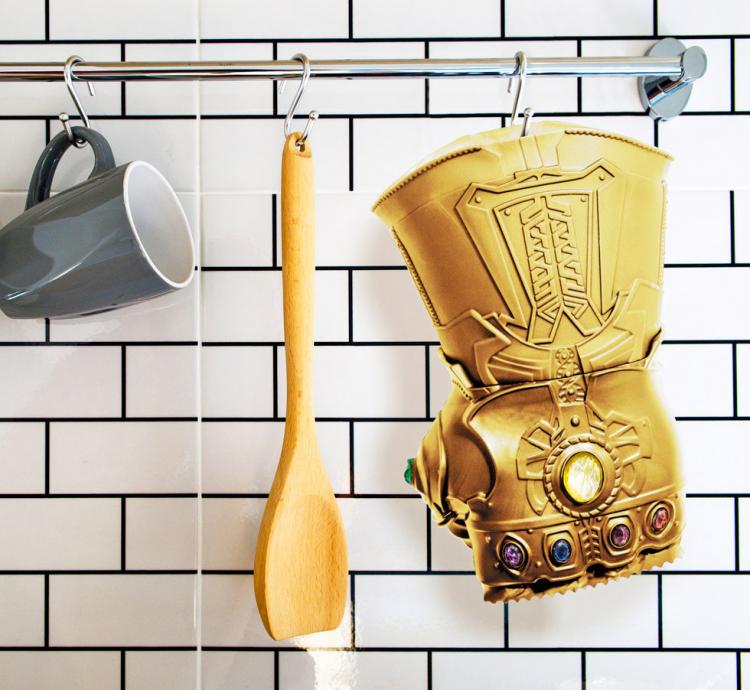 The Infinity Gauntlet meat tenderizer comes with a recipe book that helps you make lovely dishes such as, Infinity Cutlet, Pepper Chicken Potts Pie, Hawkeye Steak, End "Game" Pie, and Stark Tartare. You can't erase half the universe with a click of your fingers, but you can pound red meat, pork, poultry and superheroes into submission.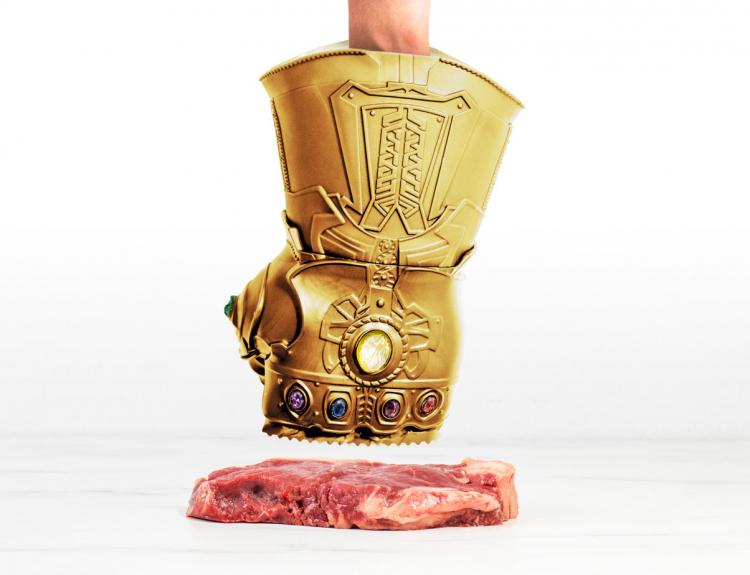 The Thanos glove meat tenderizer has a textured and hard surface on the end of the glove to properly tenderize any kind of meat, comes with the infamous 4 colored gems on the side of the gauntlet, comes with a Marvellous recipe book included, is made from heavy duty, gold-tinted stainless steel, and comes with a handy hanging hook.
Not so much into tenderizing meat? Maybe you can check out the Infinity Gauntlet coffee mug instead...