These Hulk Feet Heels Will Smash Your Fashion Expectations
By Ryan on 08/04/2023 6:56 AM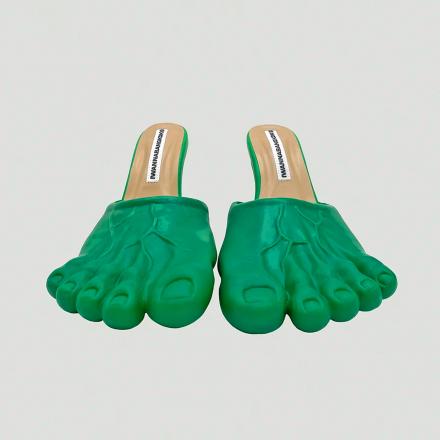 Striding into the room with the confidence of a superhero might've seemed impossible until now. But with the incredible Hulkfoot Heels, you can stomp your way into any room with the ferocity of the Hulk himself. It's a fashion statement that not only screams power but adds a touch of playfulness to your ensemble.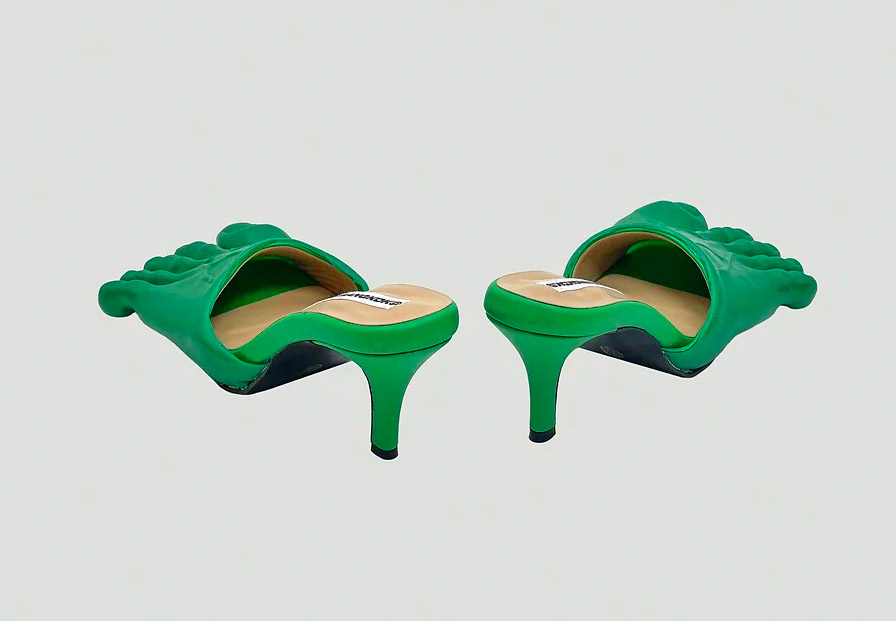 Credit: iwannabangkok
Ever felt like your ordinary pair of heels lacked that certain punch? Or maybe you've wondered how it would feel to have the mighty feet of a legend beneath you. Well, the Hulkfoot Heels are here to fill that void. Inspired by the colossal feet of the Incredible Hulk, these unique heels are your one-way ticket to unleash your inner strength.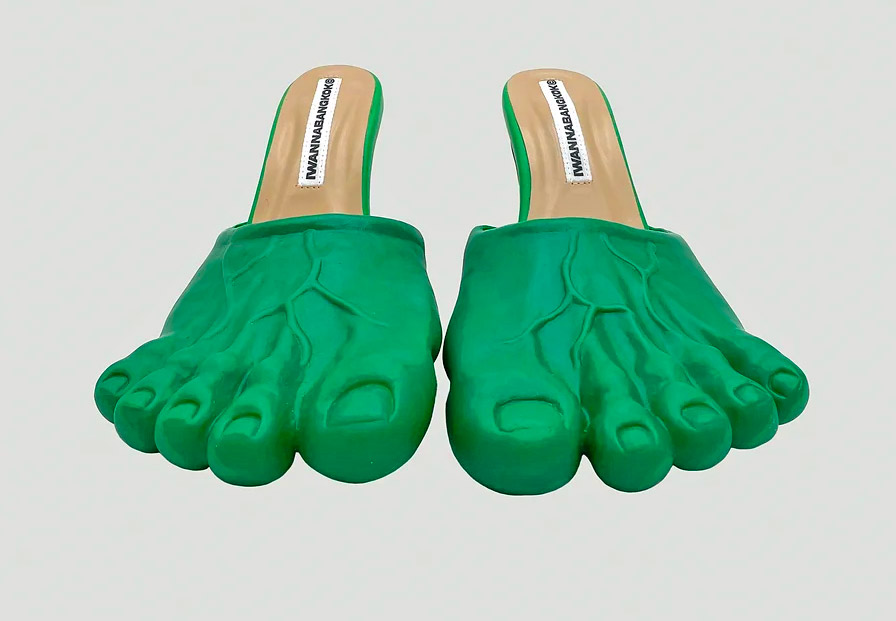 Credit: iwannabangkok
The magic starts with the choice of colors. Available in a bright green that perfectly mimics the Hulk's famous hue, these heels will turn heads wherever you go. For those seeking a less vibrant but equally striking option, the beige skin tone version beckons. With these, you can step into the role of a giant human or even a mythical Sasquatch. The choice is all yours! Credit: iwannabangkok
Now, you might be wondering, "But what about the comfort?" Fear not! The Hulkfoot Heels come in sizes ranging from U.S. women's size 5 to 13.5. Whether you have dainty feet or something more substantial, there's a pair to make you feel invincible. Credit: iwannabangkok
With their two-inch heels, the Hulkfoot Heels provide a delightful boost without the usual totter. These heels are crafted to enable you to maintain your balance as you unleash your might at the office party or while dancing the night away. Walk, strut, or even leap if you wish – the power of the Hulkfoot is yours to command. Credit: iwannabangkok
Of course, they're not just for the Hulk enthusiasts among us. Fashionistas looking for a quirky twist will find the design fresh and exhilarating. Wearing these heels, you can transform even the simplest outfit into a conversation starter. Be prepared for a flurry of compliments and awestruck glances. Credit: iwannabangkok
Imagine pairing these heels with your favorite little black dress. You walk into the room, and all eyes are on your feet. Conversations pause, jaws drop, and someone inevitably asks, "Where did you get those?" You smile, knowing that you've just become the center of attention, all thanks to your choice in footwear. Credit: iwannabangkok
Could the Hulkfoot Heels be a metaphor for embracing your individuality? Or perhaps a reminder that it's okay to have fun with fashion? Whatever they may symbolize, one thing's for sure: these heels will bring a smile to your face and those around you. Credit: iwannabangkok
Now, if your feet are tingling with excitement and you're ready to make a powerful statement, the good news is that Hulkfoot Heels are available for preorder from the website iwannabankok.com. Seize the opportunity to add a whimsical touch to your wardrobe. After all, who wouldn't want to walk a mile in the Hulk's shoes? Credit: iwannabangkok