This HotWave Hose Sprayer Heats The Water Before It Comes Out For Endless Hot Water
By Ryan on 08/01/2019 10:46 AM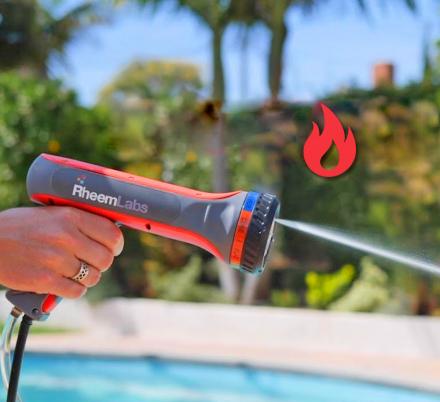 Using the garden hose at home or at a cabin is handy and all, but what if you want hot water instead of the ice cold water that normally comes out? Rheem Labs has come out with a new garden hose sprayer that instantly heats the water up for endless amounts of hot water that comes straight from your garden hose. It's perfect for washing yourself off with an outdoor shower, giving the dog an outdoor bath, or just washing off your windows, boots, your patio, deck, and more.
The only caviate with the water heater garden hose sprayer is that you need to keep it plugged in to an electrical outlet, so you won't have quite as much freedom with the hose as you would normally. Though this is an obvious necessity, as where else would it get power to heat the water from. It's either that or lug around 2 car batteries with you (sarcasm)!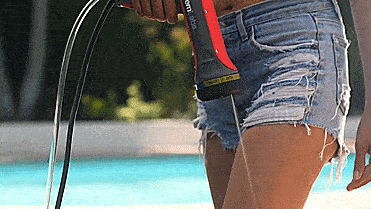 The unique heated garden hose sprayer gives you complete control of how how the temperature of the water should be coming out of the nozzle. It heats the water to a maximum temperature of 110 degrees F, though just 91 degrees when on shower mode. Though, the maximum temperature also depends on where you are located geographically. In northern states where the ground is colder year round, the maximum temperature is around 96 degrees F.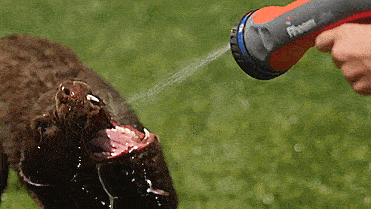 A dial on the front of the heated hose sprayer allows you switch between different types of water streams like any other regular hose sprayer does, including a cone, shower, flat, and jet. With the different types of heated water streams, the HotWave will be perfect for washing your cars, the siding on your house, your house windows, and more.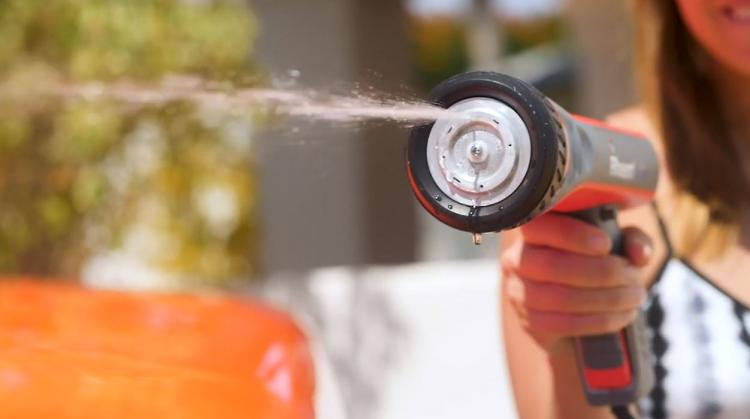 Other features of the heated garden hose sprayer include a lockable trigger so you don't have to continue holding the trigger for hot water to come out, and an insulated ergonomic grip so it won't bother your hand while holding onto it. Hot water is proven to have faster moving molecules compared to cold water, which makes it a lot easier to clean things off with warm or hot water.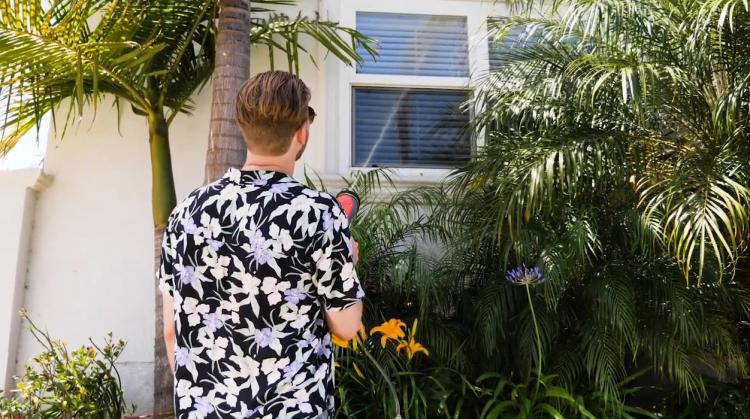 Designed with safety in mind the Rheem Labs HotWave heated garden hose sprayer has been tested under tough conditions and is built to last. It has a maximum working pressure of 120 PSIG, a minimum working pressure of 20 PSIG, it gives off instant hot water when turned on (up to 2 second delay), it weighs 2.5 lbs, and measures 10 inches long x 7 inches tall x 3.25 inches wide.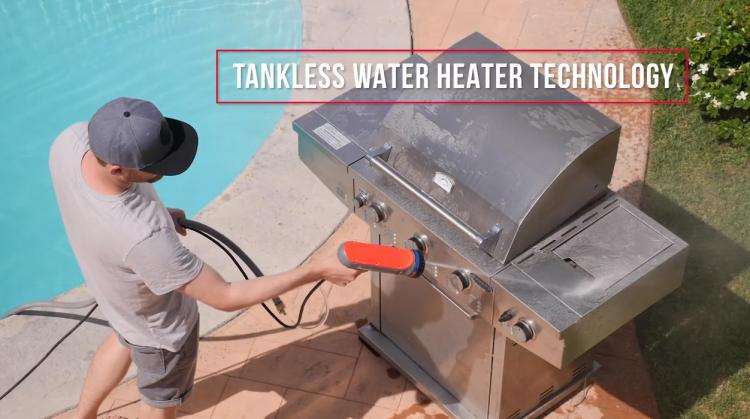 Check out the HotWave heated hose sprayer that gives you endless hot water outdoors in action via the video below.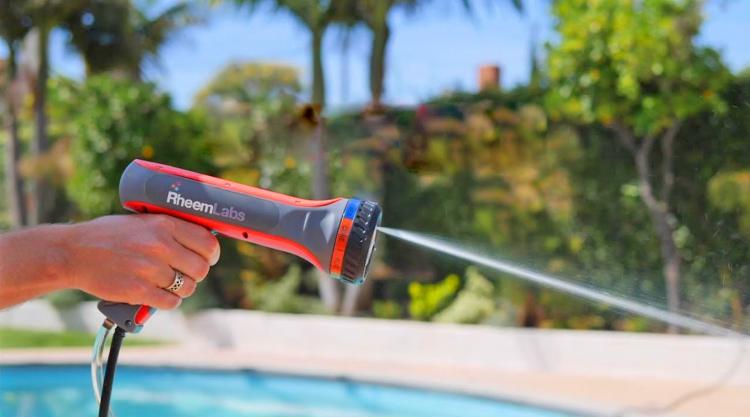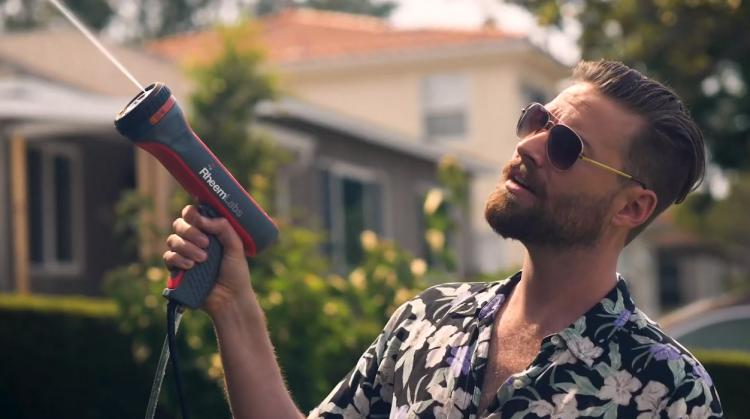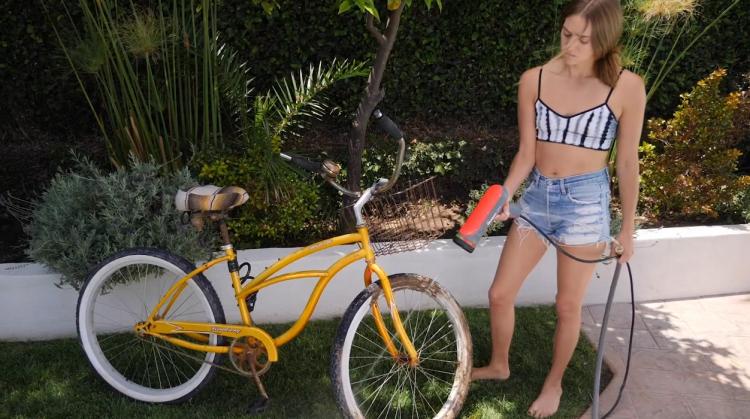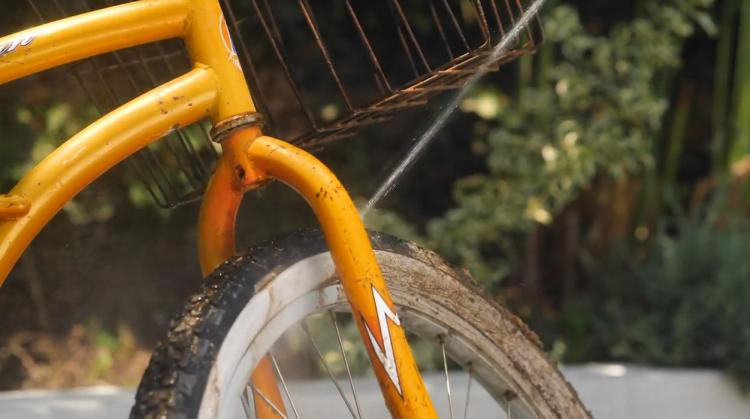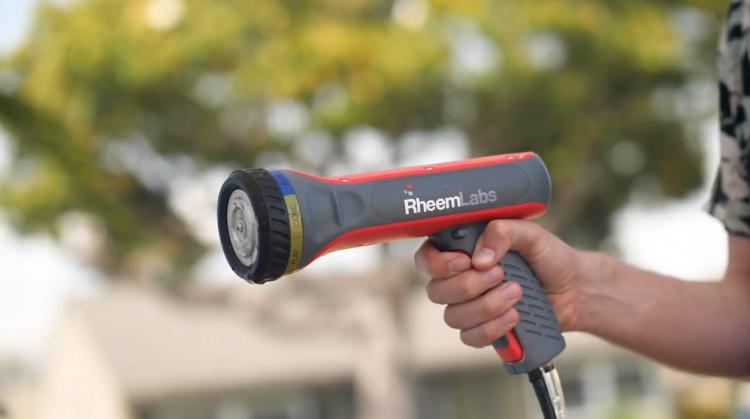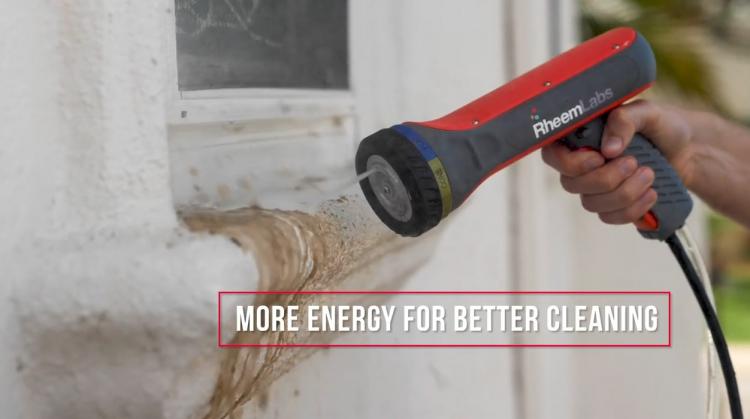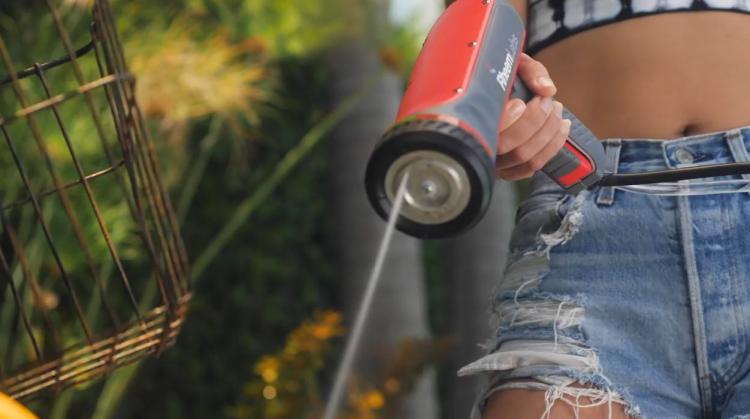 Great for filling up kiddy pools and dog pools with warm water instead of having to wait for the sun to heat up the water!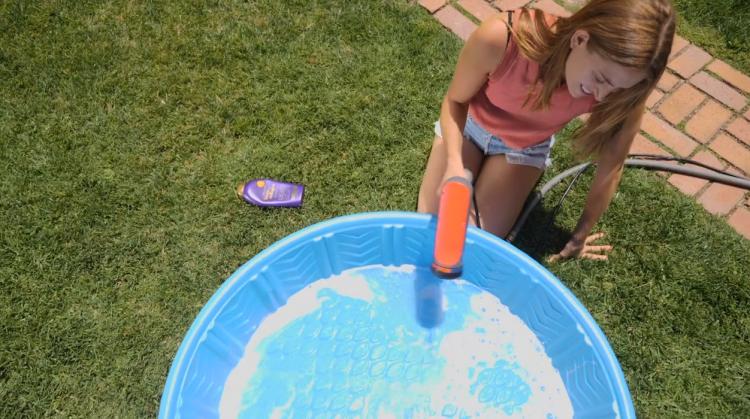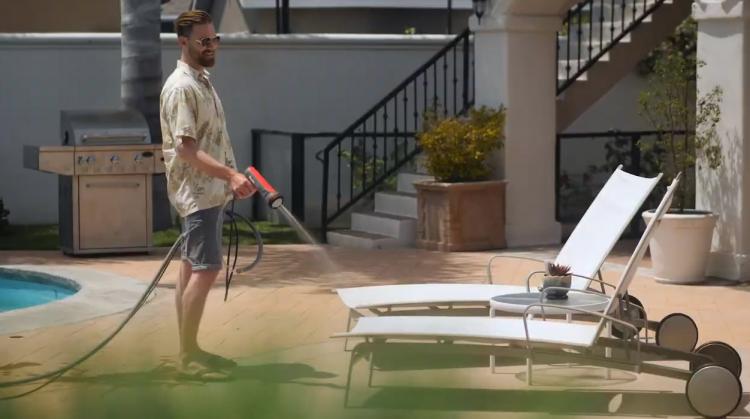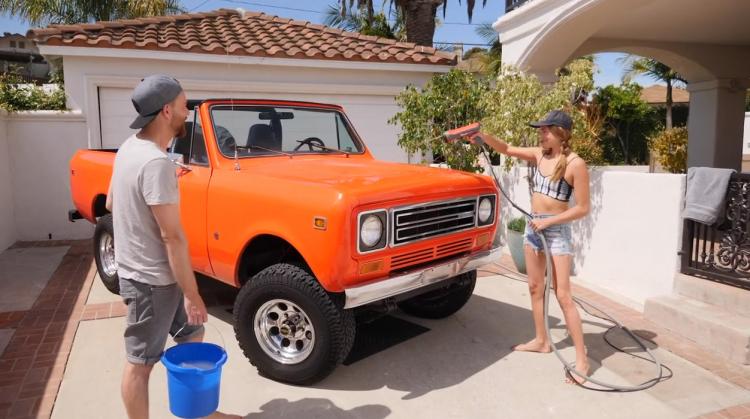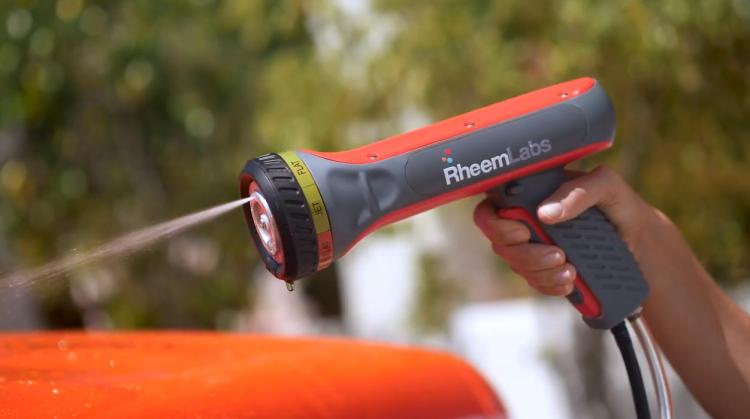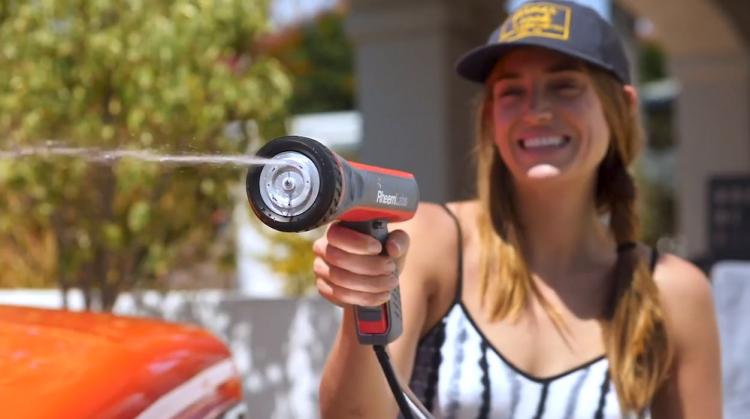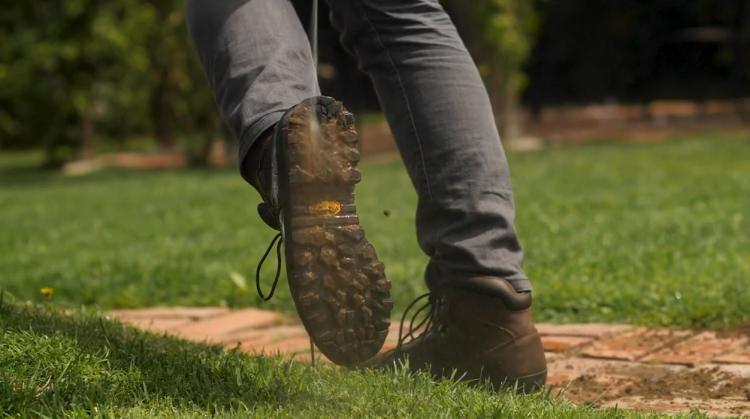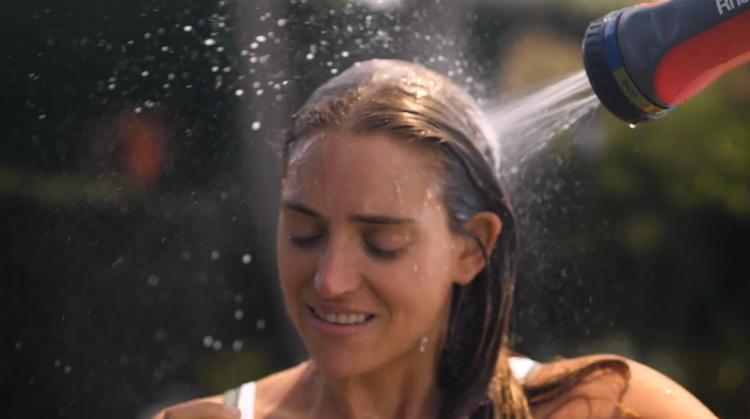 Subscribe To Our YouTube Channel