These Weighted Hoola Fitness Simulators Will Add Some Fun Back Into Your Workout
By Ryan on 07/14/2021 8:25 AM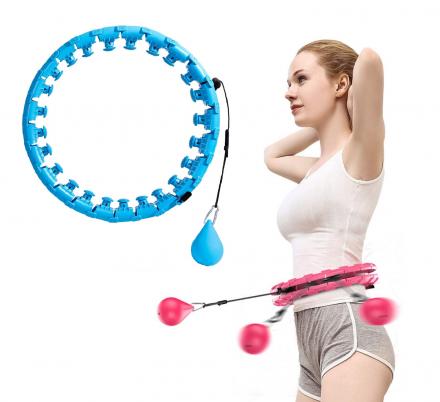 The covid-19 pandemic is here with us and despite the vaccines and easing of restrictions the impact on the people is immense. People are still adapting to curfews, and restrictions of movement, which confined them to the house. One of the areas hit hard was fitness, you couldn't have a walk, jog, hike, or go to the gym, and this meant personal fitness journeys were affected. This brought the need to invest in small-time fitness equipment, just to keep the fitness mojo intact. One of such equipment, and the activity, evokes the inner child in us – hula hooping.

Versions: Trackable stats | Normal
This smart weighted hula hoop will make you fall in love again with hula hooping. Don't worry, it's not your traditional hoop that required vigorous waist activity just to keep it from falling down. It doesn't matter if you're an expert at hula hooping, or a beginner, you'll do just fine, and the hoop will never fall.
Whether you want to burn calories and shed some weight, or you want to have fun, this smart hoop will serve you just fine. It's detachable, meaning adults, as well as kids, can use it easily. A smart choice to exercise comfortably at home, whether inside or outside the house, and get relief from that lower back pain.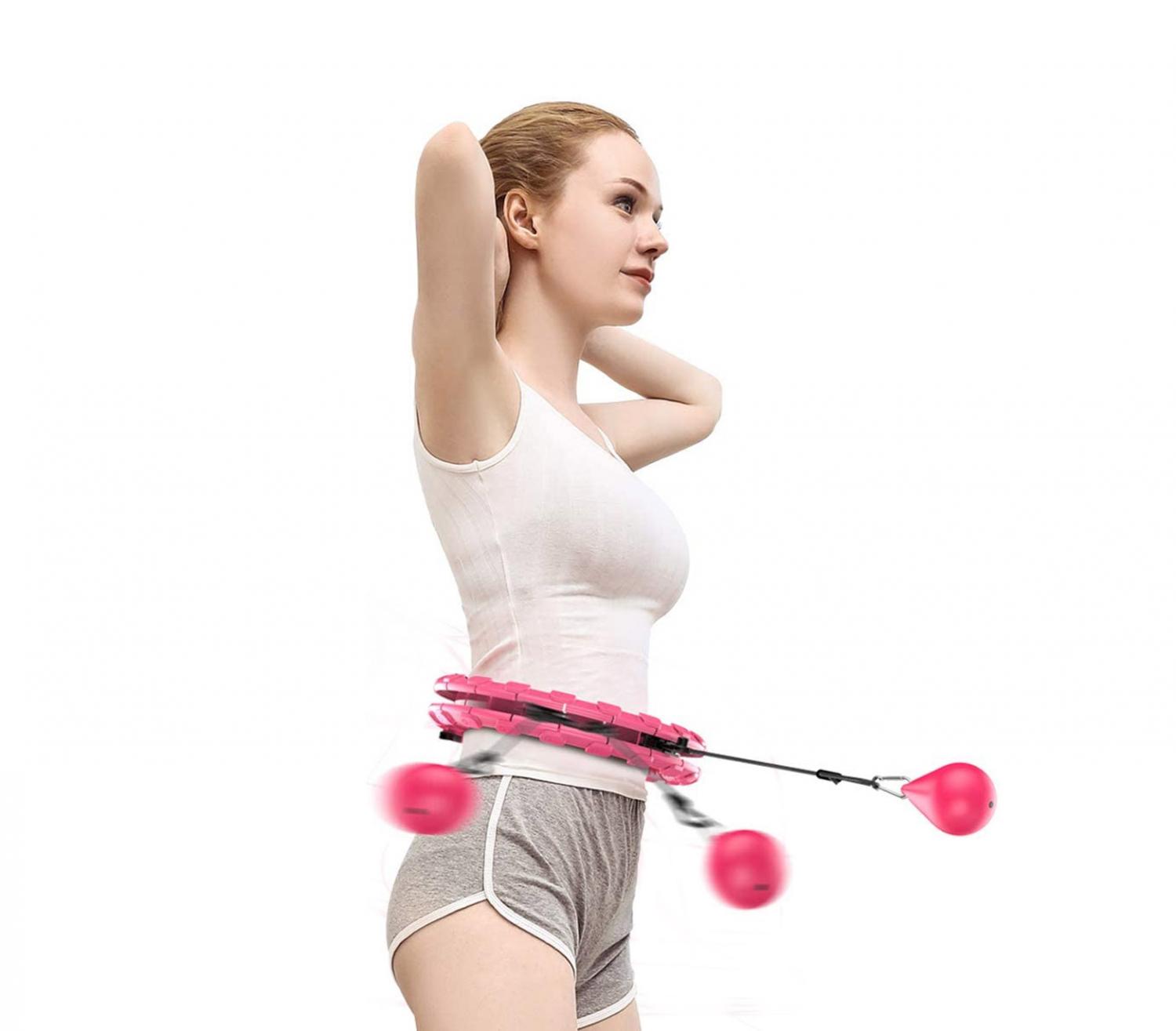 The the smart hoola hoop fitness simulator is made from ABC plastic, which is a hard & durable material, it won't be losing shape or getting loose anytime soon. It's also safe to use. The hoop has a detachable design, and consists of 24 detachable parts, put in place with a simple push of the button. You can easily adjust it according to your waistline and is suited for people with waists of 31-47 inches. The diameter of this smart weighted hula hoop when at maximum girth is 47.24 inches.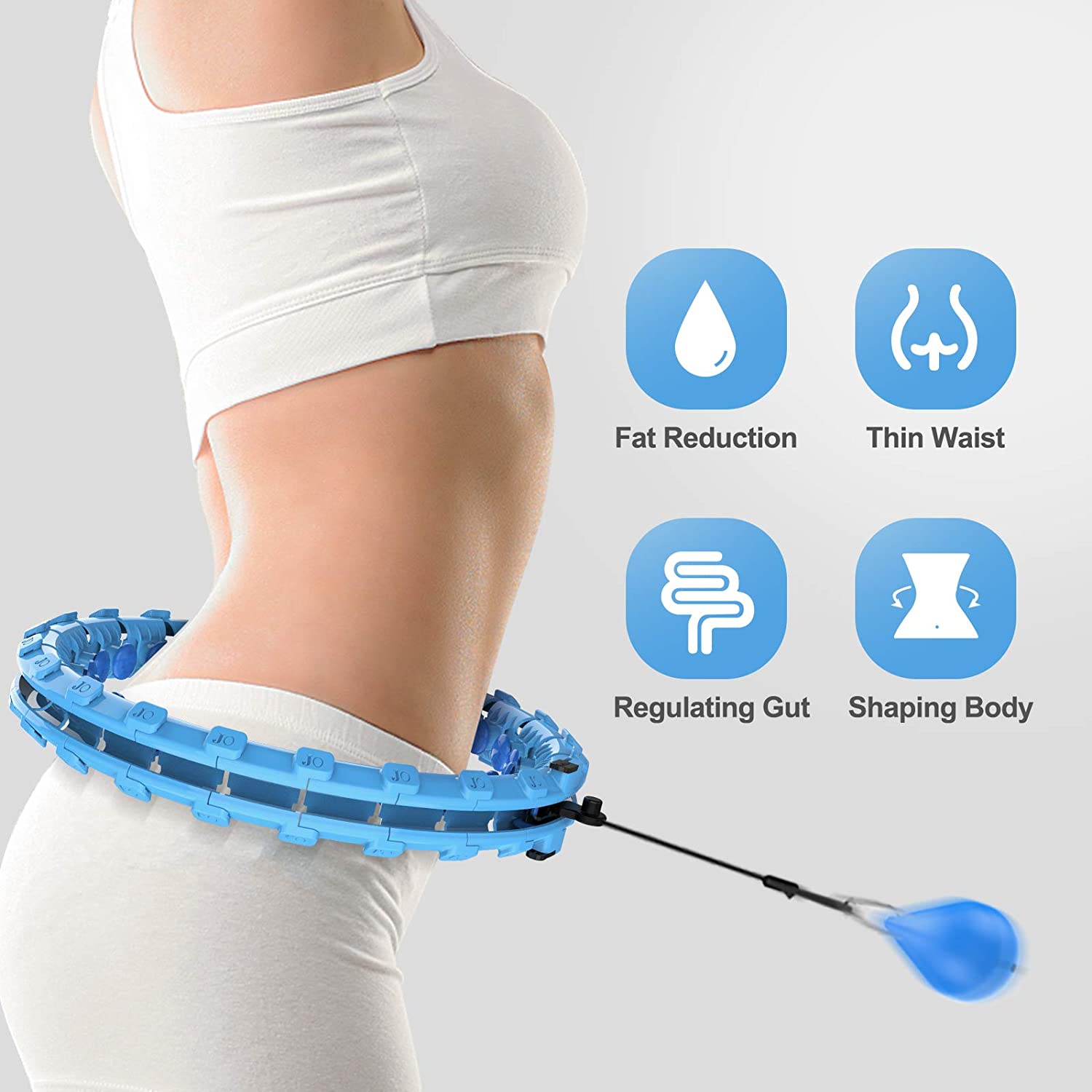 It has a 2-in-1 fitness massage design meaning it's suited not only for exercise but also for massage. There is a set of quiet bearings that are flexible and will rotate 360-degrees without making any noise or discomfort. The rotation is smoother and you can adjust the intensity of the hooping by changing the length of the rope. This hoop will massage your waist and help you lose as much as 500 calories in about 30 minutes. Weighted hula hooping has even more impressive stats because the hoop will never fall down. Easily achieve that abdominal fat loss decreased waist circumference, and increased core strength.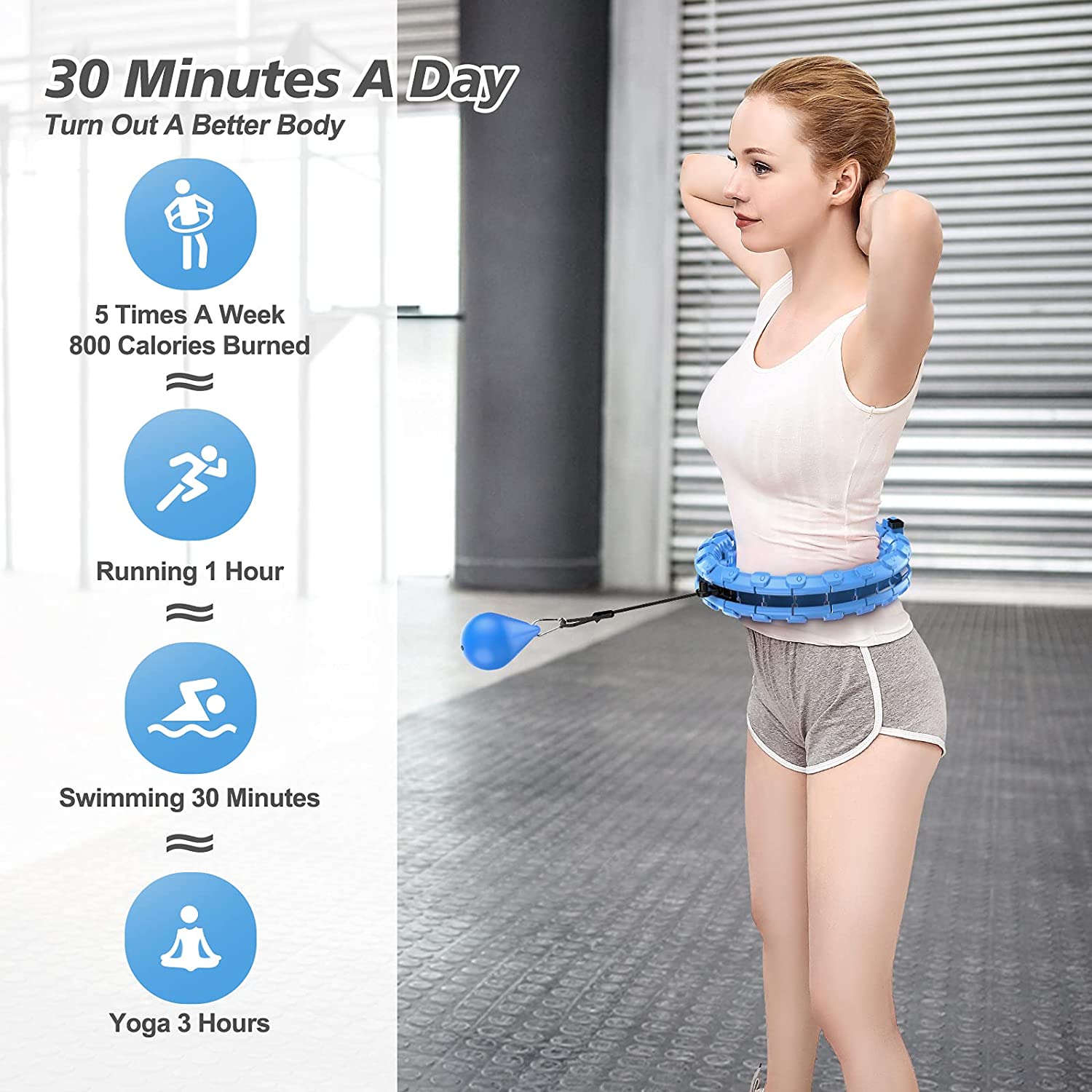 Extra padding means your torso will feel comfortable as you happily whirl this weighted hoop around your waist. Have fun and a great workout by bringing out that youthful and playful side of you with this hula hoop. It's suitable for people of all ages, apart from babies and very senior citizens.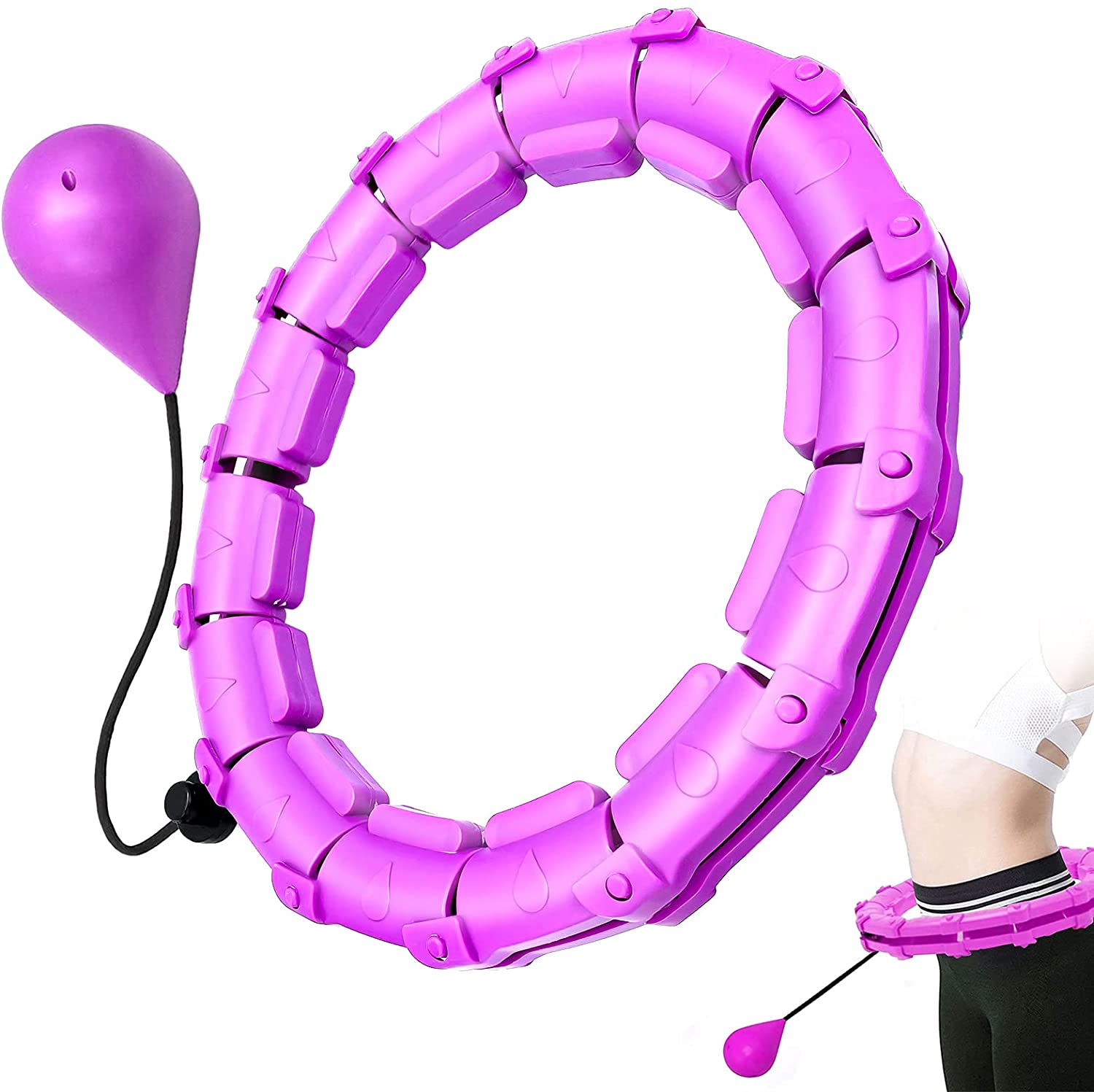 The soft gravity ball and inertial slide will make fitness journeys much easier and tolerable. This smart hula hoop rotates automatically to help you break sweat easily while at the same time providing a refreshing massage. It will never drop or stop, and the perfect hoop to horn your hula hooping skill levels going forward. You'll be enjoying the exercise.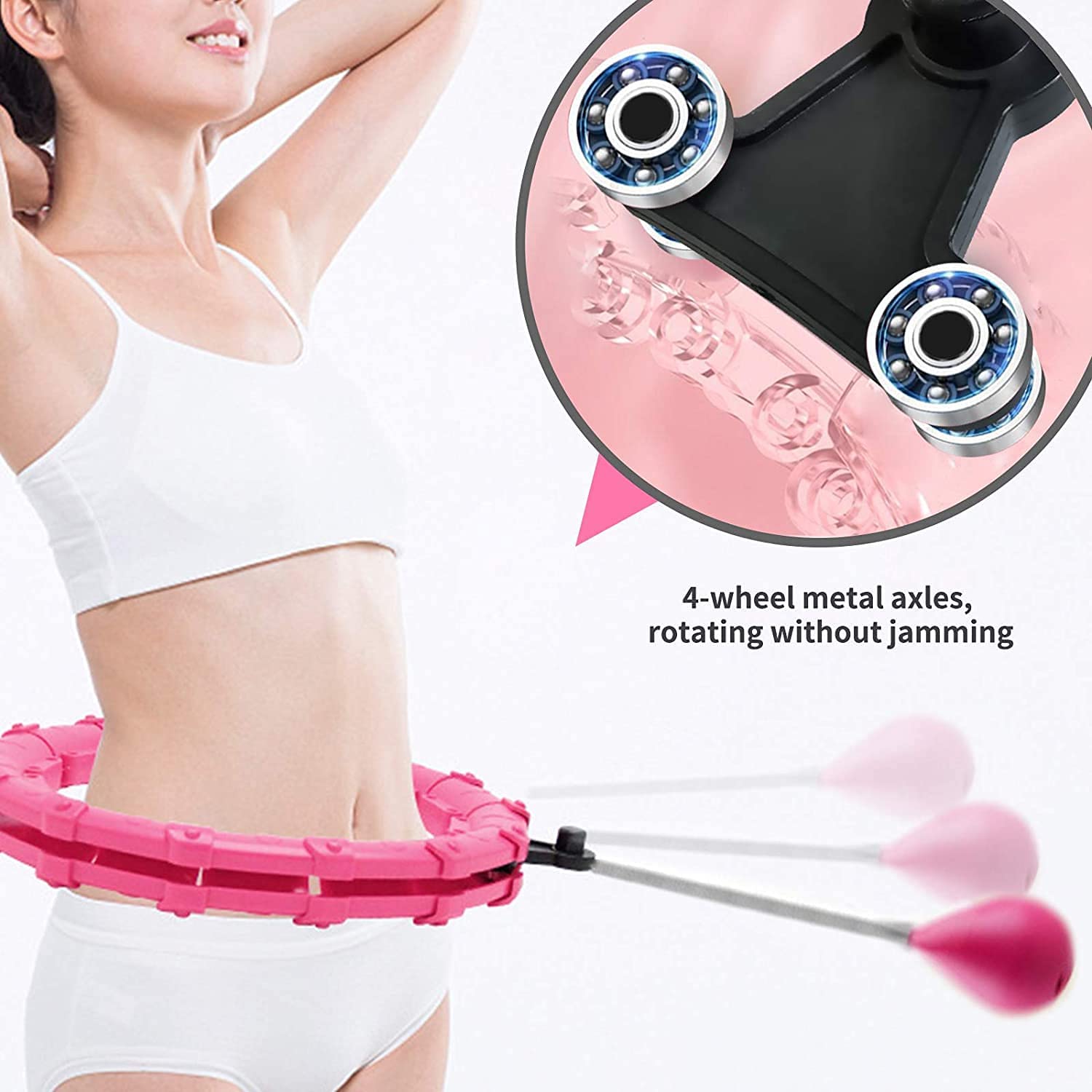 If you want to lose weight in a fun way, then this hoop is definitely what you need. You can use it at home indoors, or go with it outside to have fun. It's stable, easy & fun to use, and adults plus children can use it. Office workers, post-partum mums, children workouts, you name it, this smart weighted hoop will do the job for you perfectly.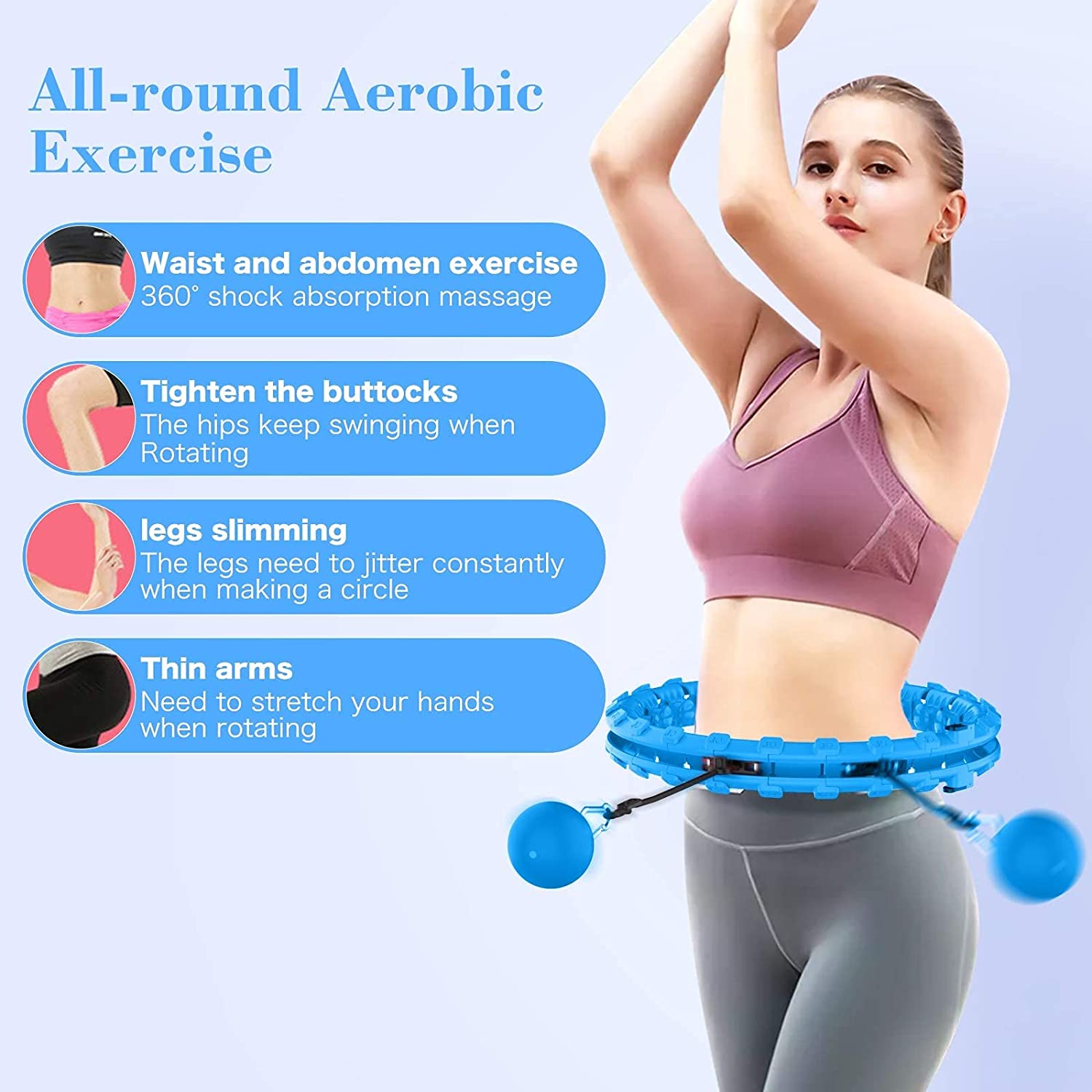 Just be careful with the range of the swinging ball to avoid taking out anyone near you or a even a piece of furniture.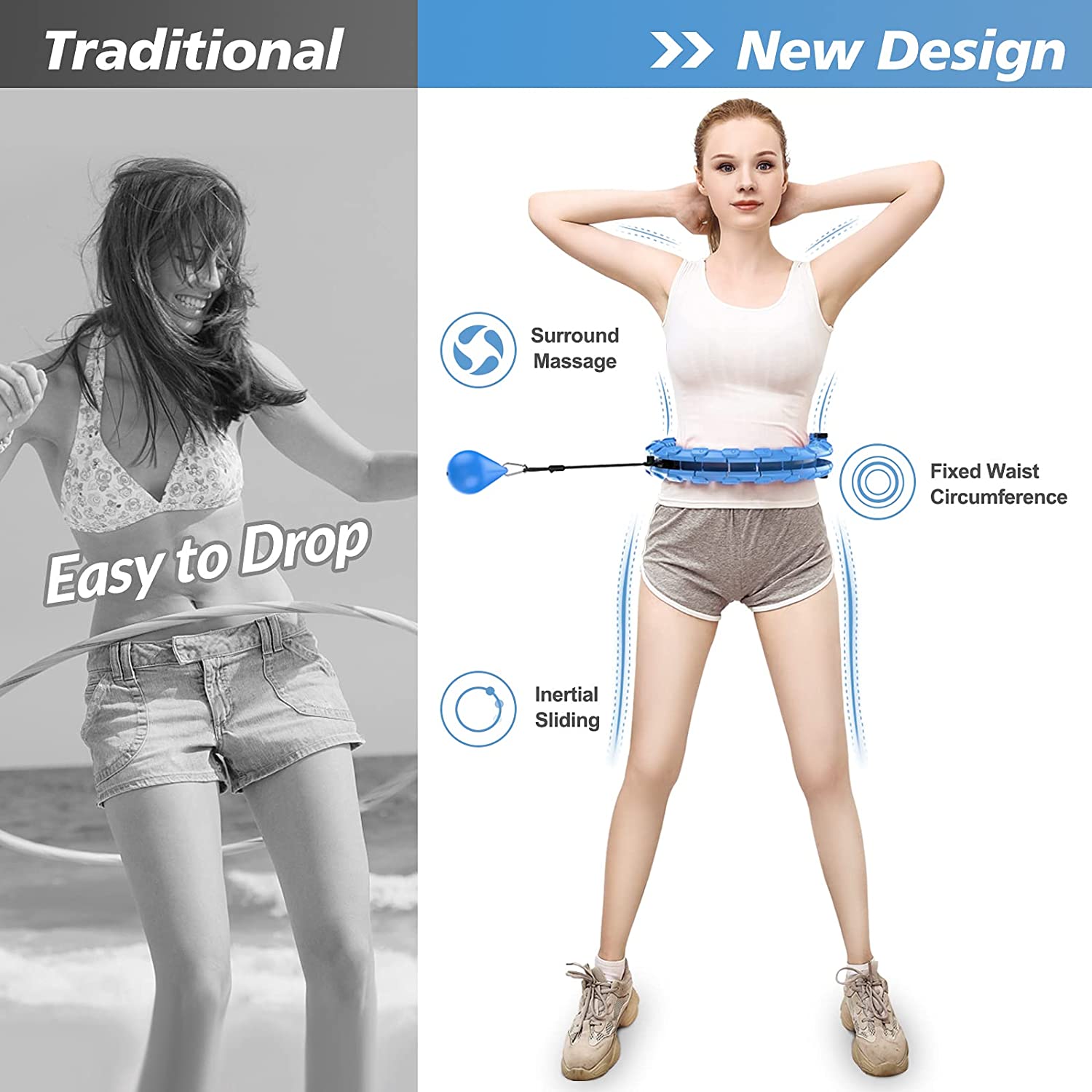 The Hoola Hoop simulator has a modular detachable design that lets you fit it around waist sizes ranging from 33 inches - 52 inches in diameter.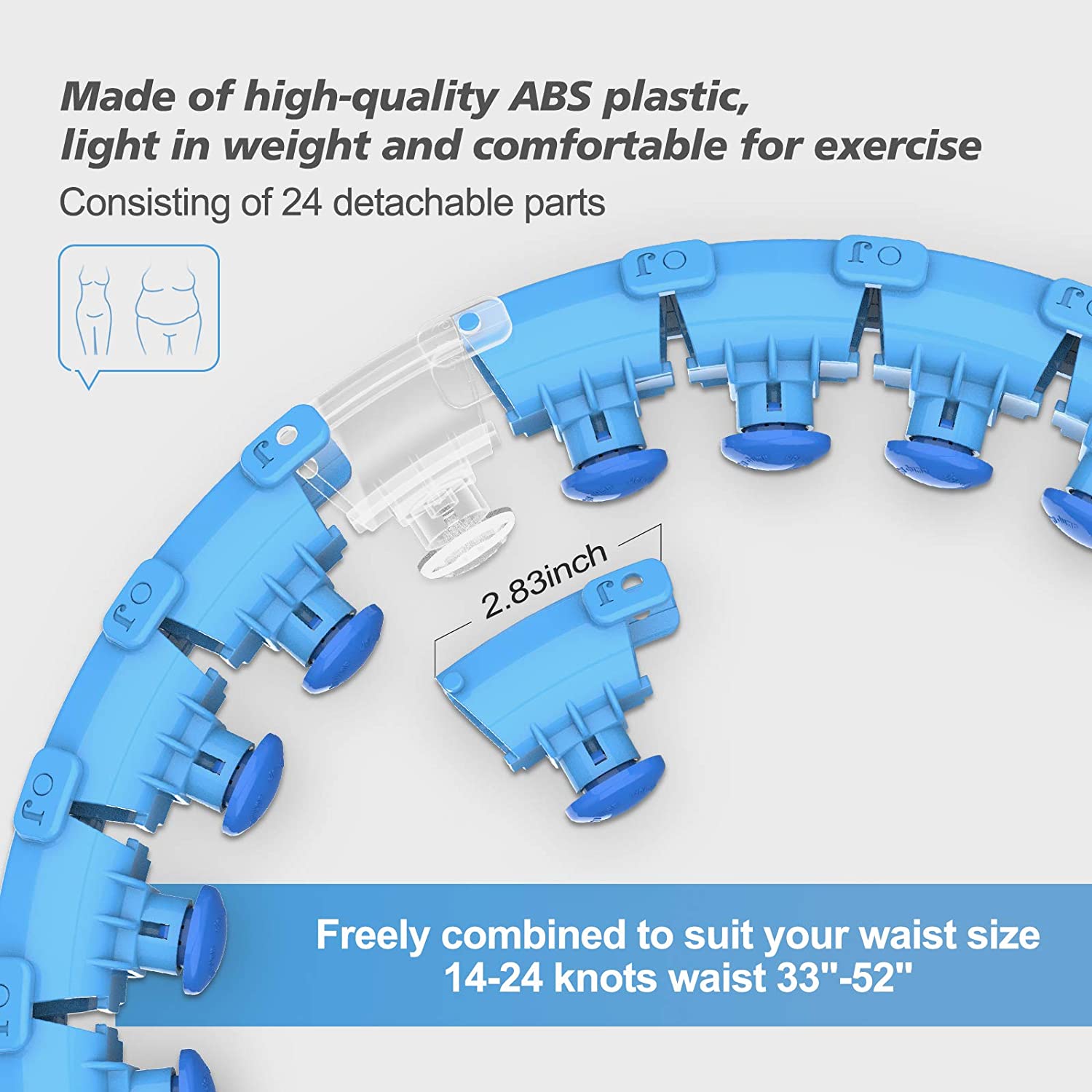 Unlike a normal Hoola Hoop, this hoola fitness simulator won't fall off your waist, and is super easy for beginners to start using immediately!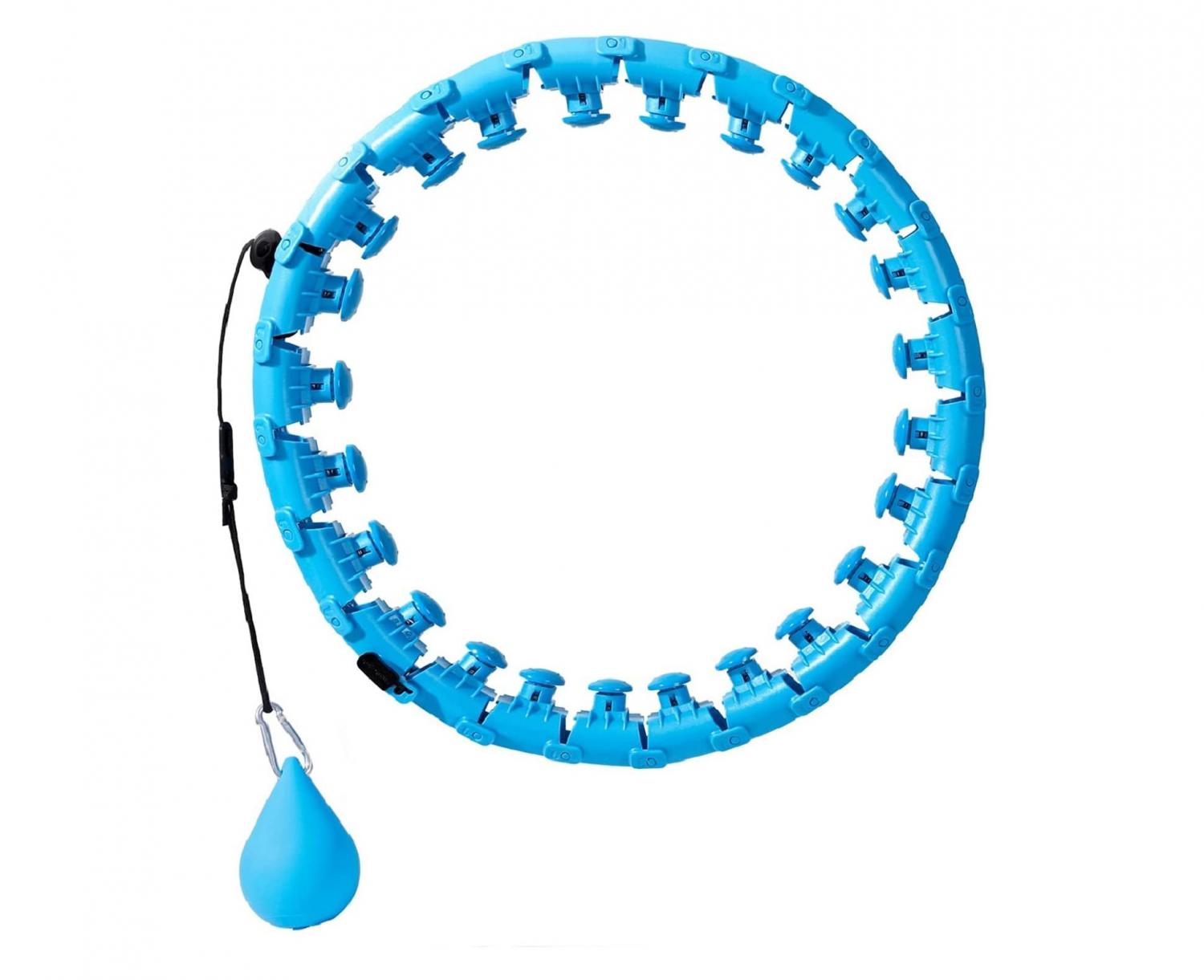 A panel on the side of the hoola simulator will keep track of your rotations, your time, calories burned, and more.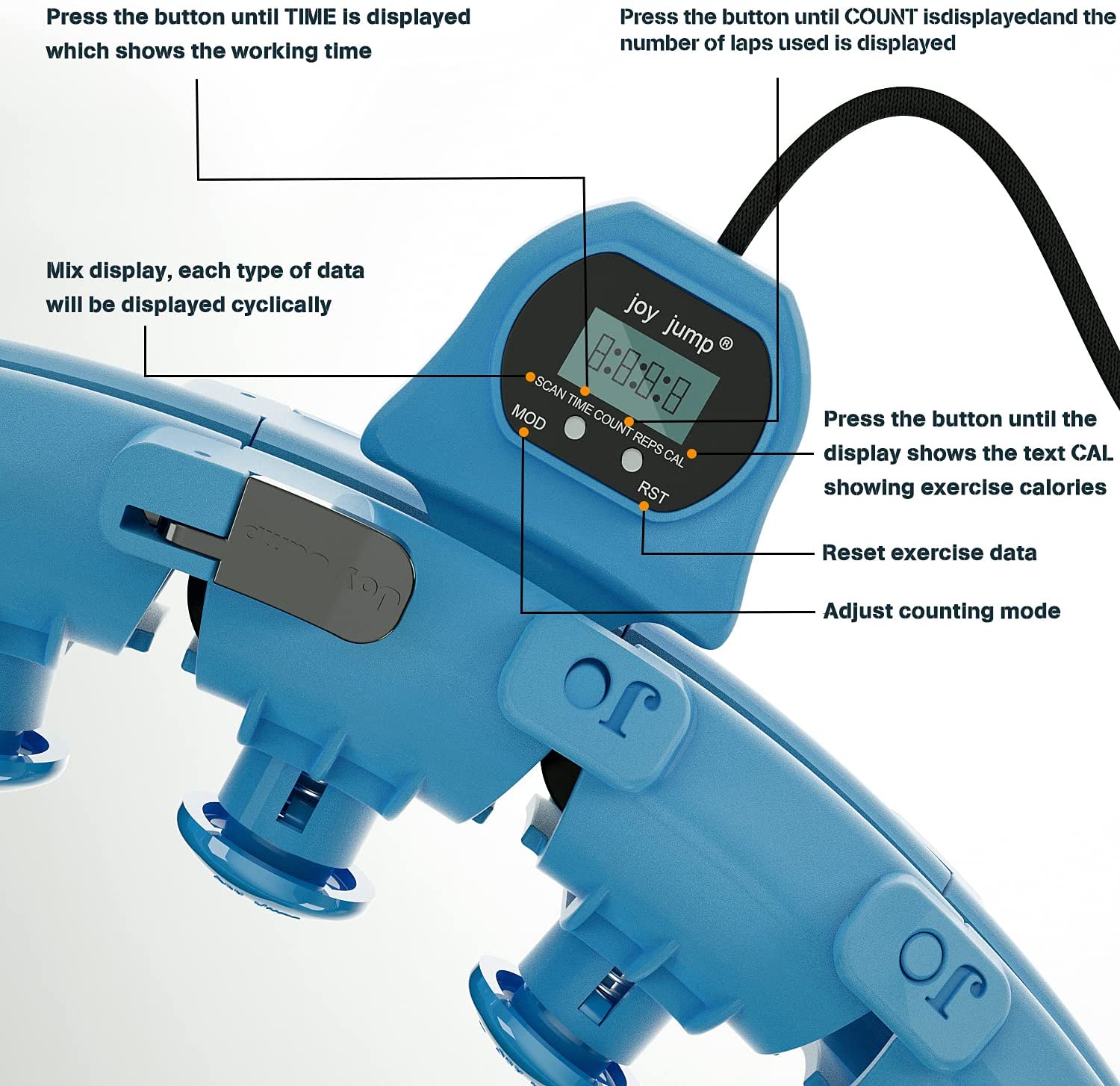 Check out the smart hoola hoop fitness simulator in action via the video below.
Subscribe To Our YouTube Channel