Hitch Hotel: Expandable Wheel-less Trailer Camper
By Ryan on 07/16/2018 1:55 PM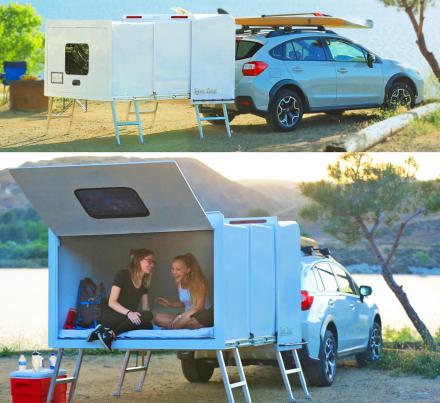 You've seen the mini camper that you can haul behind your bicycle, but how about a mini camper for your car? The Hitch Hotel is a minuscule camper that attaches right to your car or truck's hitch and has no wheels. When you've reached your destination, just expand it open, to reveal triple the amount of room, for a perfect place to sleep outdoors. It's a mini hotel that you can haul around right behind your car.
The mini wheel-less trailer hitch camper can comfortably sleep 2-3 adults, and has 135 cubic feet of space inside when fully extended. Inside you can fit a queen-size mattress with even more room left over for storage and other items.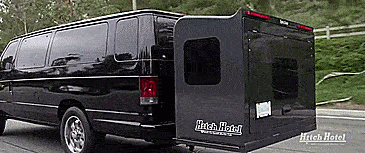 Once you've found your sleeping area, you can just pull out the Hitch Hotel to extend it from 34 inches long to a massive 7 feet 4 inches long. It can support up to 1000 lbs of weight, and it comes fully equipped with power, vented windows on the walls and ceiling, a locking door, adjustable legs, and a lift system.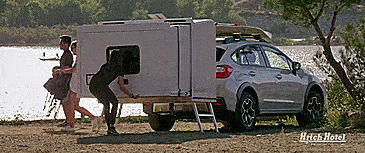 The expandable hitch camper attaches to any standard class 2 hitch on your car or truck, and is easily able to be set up in just a few minutes with just 1 person needed.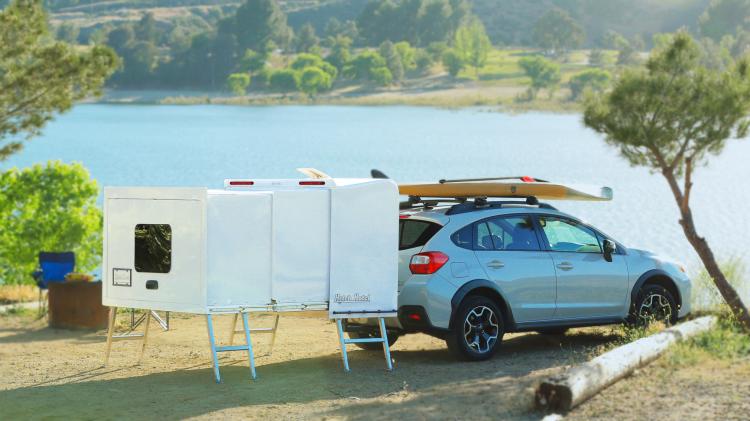 The Hitch Hotel can be used while still connected to your vehicle, or you can remove it from your truck or car so you can use while still being able to drive around during the day. When fully closed it can even be used for storage with 60 cubic feet of watertight, suspended space to store bicycles, camping gear, coolers, bags, and other stuff.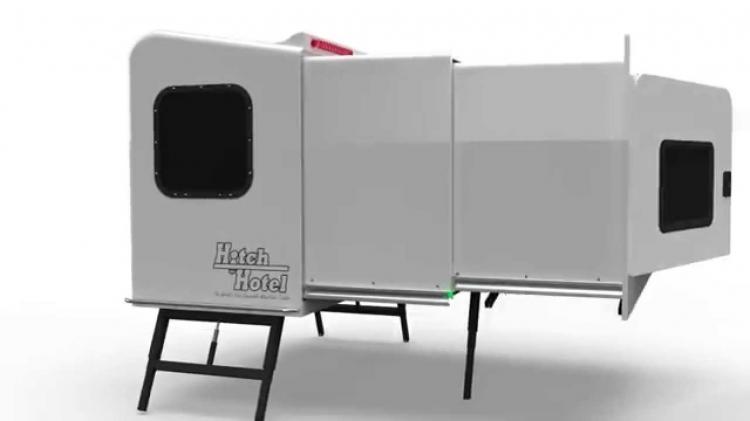 Check out the Hitch Hotel expandable wheel-less camper in action via the video below.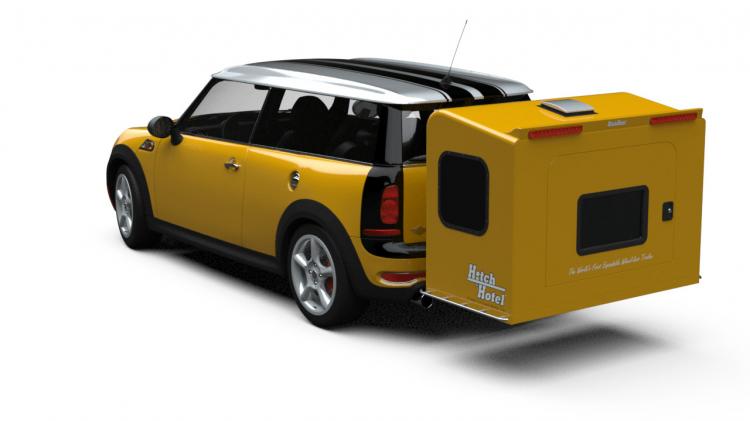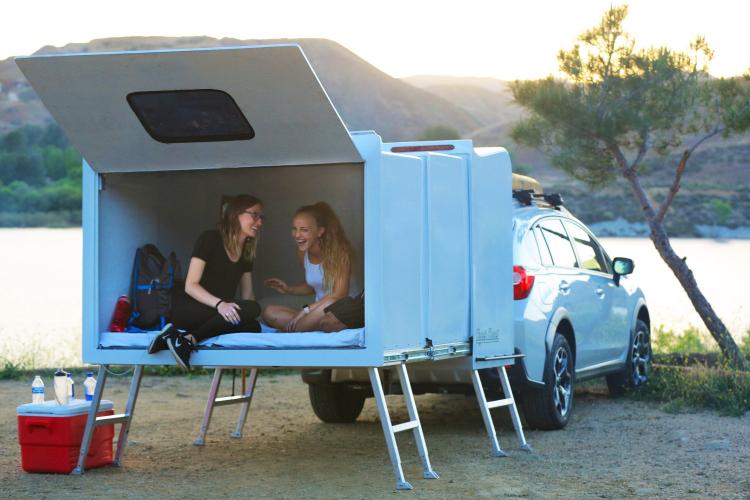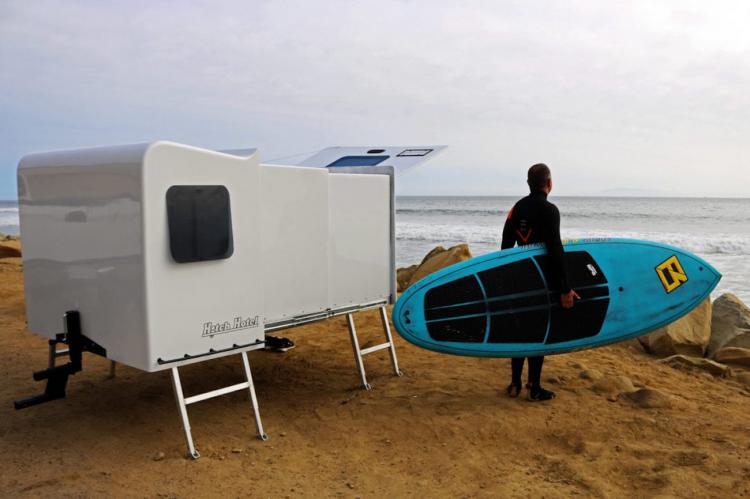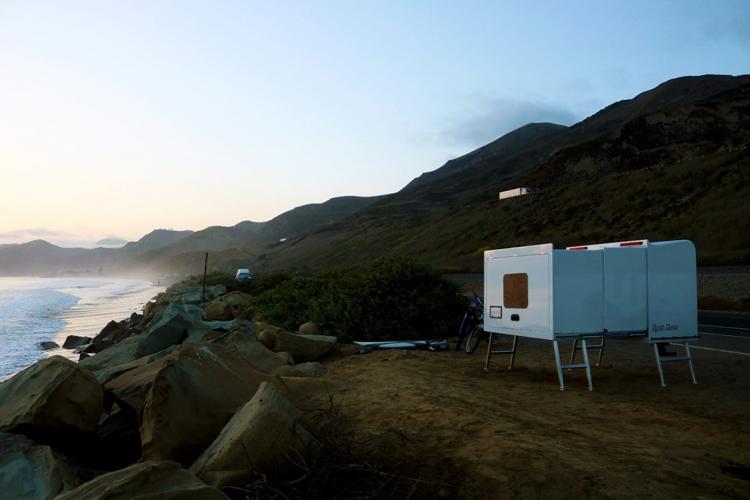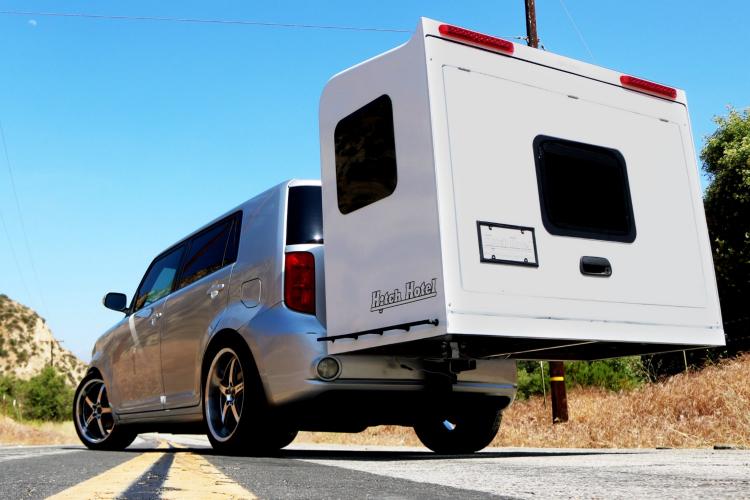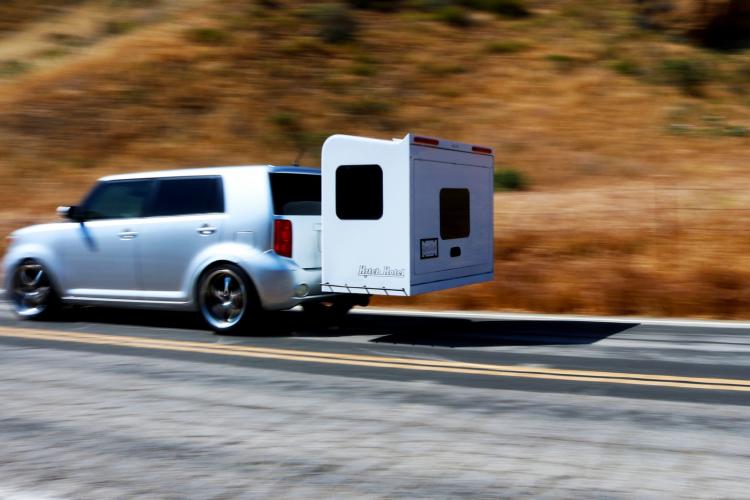 Subscribe To Our YouTube Channel