Cabidor: A Hidden Cabinet System That Installs Onto Any Door
By Ryan on 12/12/2017 4:16 PM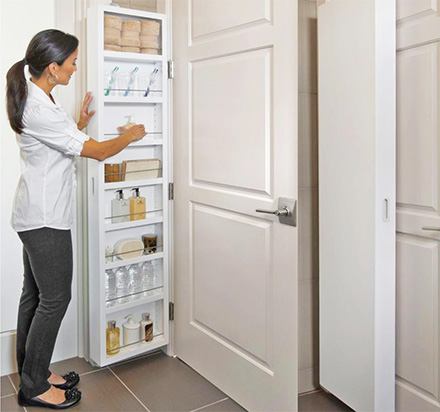 Similar to the super-thin slide-out pantry you can put next to your refrigerator that we posted a few weeks back, this hidden cabinet gets installed right behind any door in your house, so that no one will really see it unless the door is closed.

See all color options here
How it works is, the behind-the-door cabinet installs onto your doors existing hinges, so that it swivels open and closed right with your door. When you'd like to access the cabinet, simply close your door and swivel the cabinet out to access the shelves. A magnet keeps the cabinet attached to your door without detaching every-time the door moves.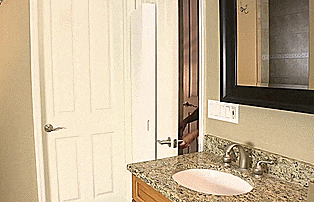 The award winning design of the behind-the-door shelving cabinet leaves no holes or marks on your door as is simply attaches to your door's existing hinges. The cheapest cabinet is simply bare, but the company also offers cabinets that have a chalkboard or mirror on the back of them so that when the cabinet is closed, it can still function as something else to jot down reminders, or to take a look at yourself using the mirror. Simply select the appropriate option you'd like on the purchase page to choose your preference.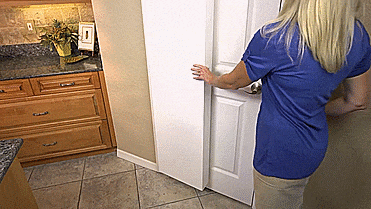 The hidden cabinet system, or "Cabidor" as so it's called, comes in either espresso or white colors to choose from, easily installs within minutes without requiring any special tools or skills, comes with 6 adjustable shelves, and two fixed shelves, can be used on right or left hinged doors, weighs around 25 lbs, and measures 70 inches tall x 16 inches wide x 4 inches thick.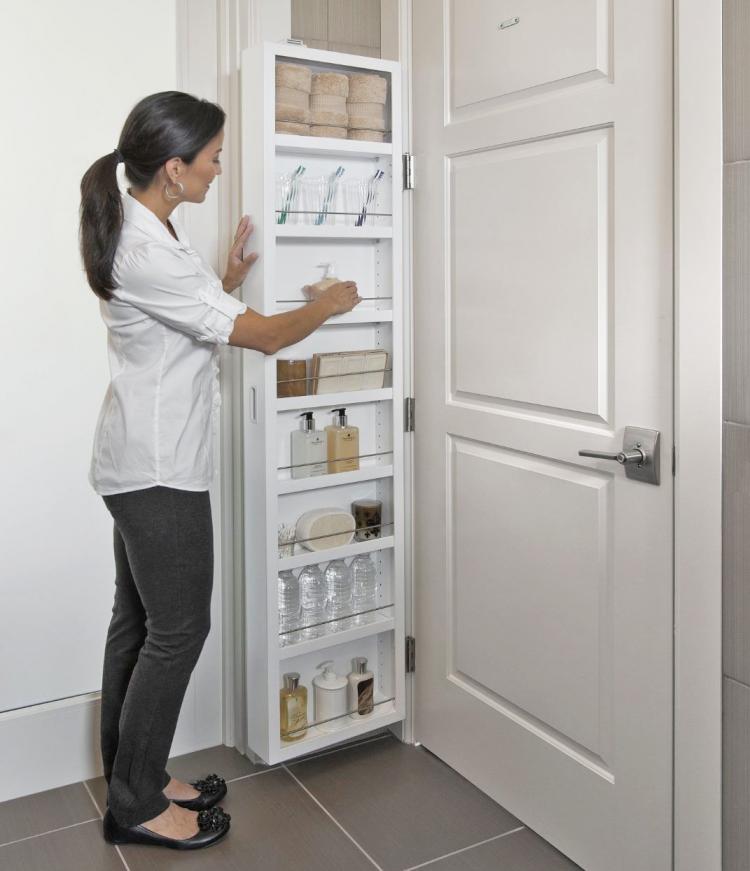 Although the behind-the-door hidden cabinet system will surely save you on space, you will need at least 3.5 inches from the center of your door's hinge pin to allow enough room for the cabinet to properly swing along-side your door.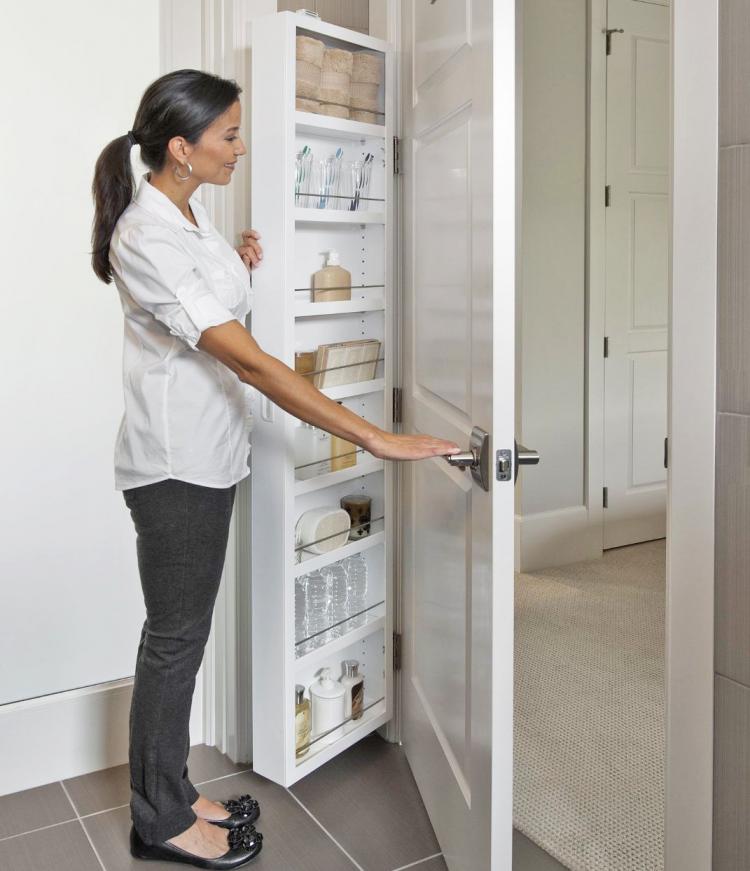 Check out the behind-the-door hidden cabinet system in action via the video below.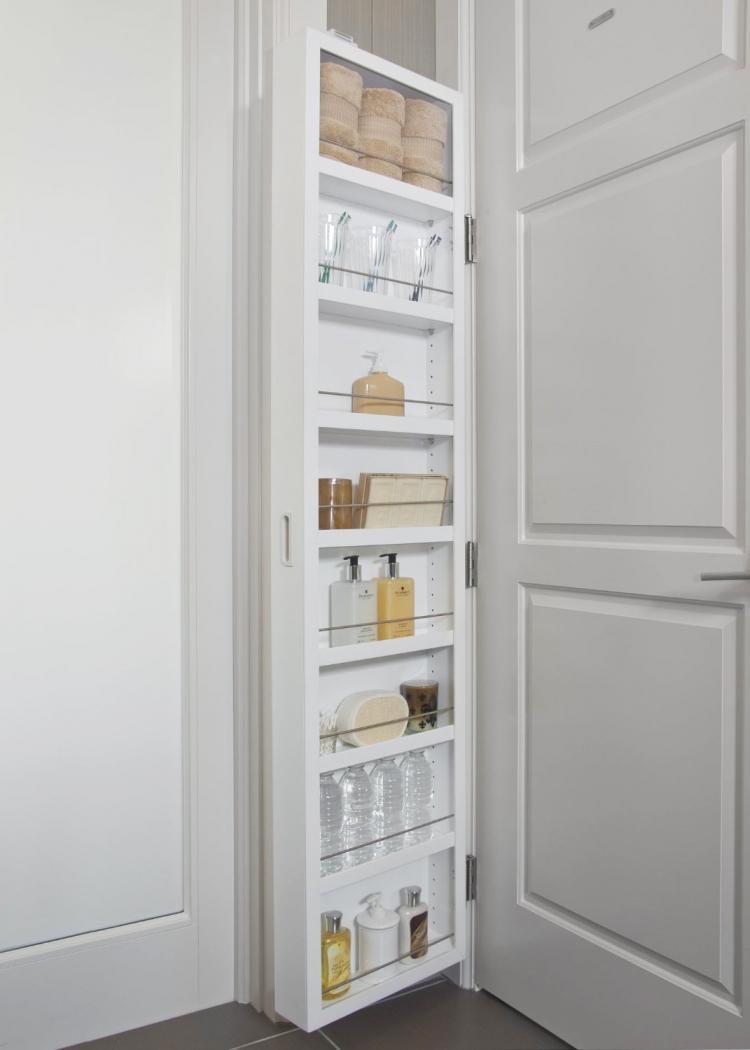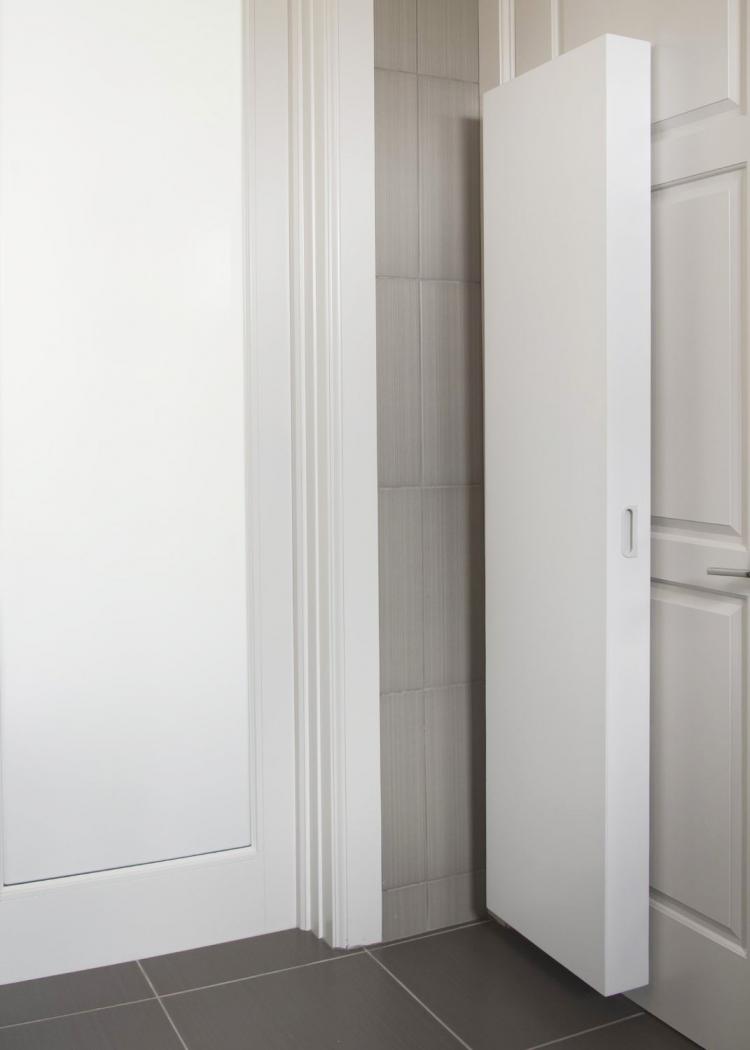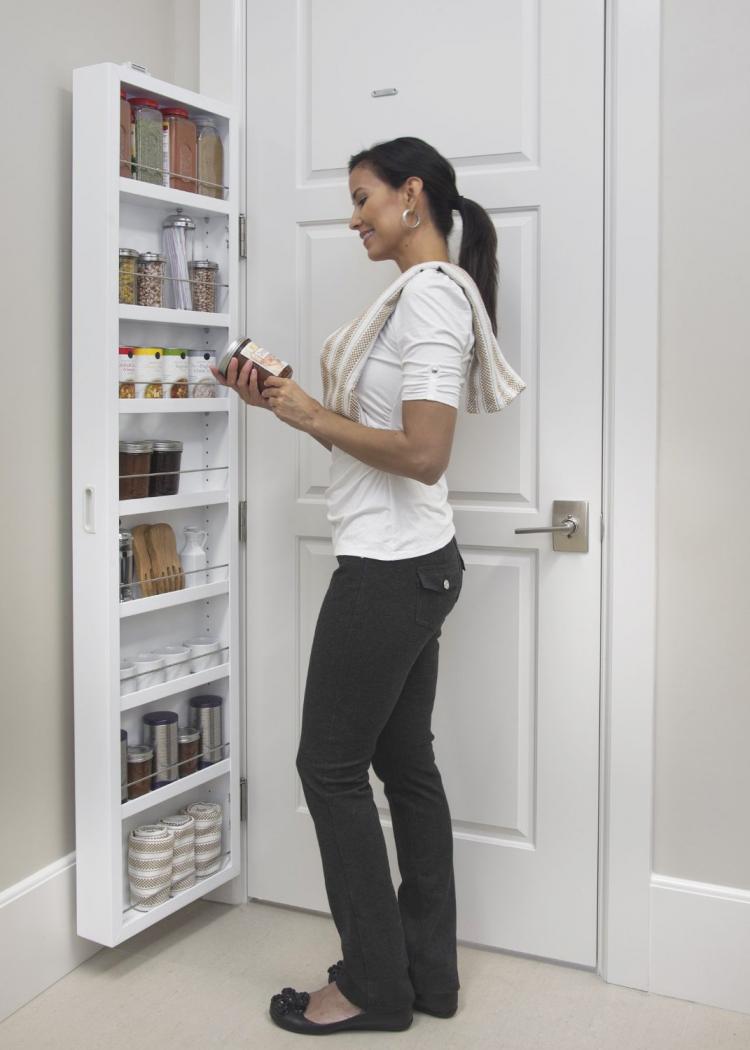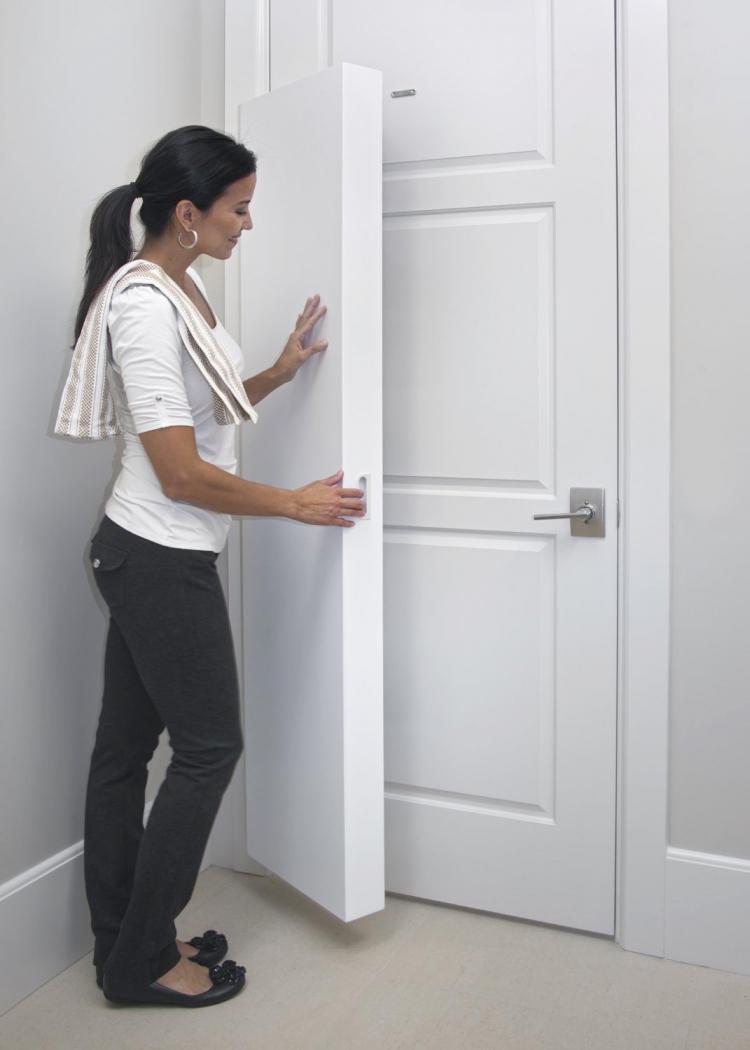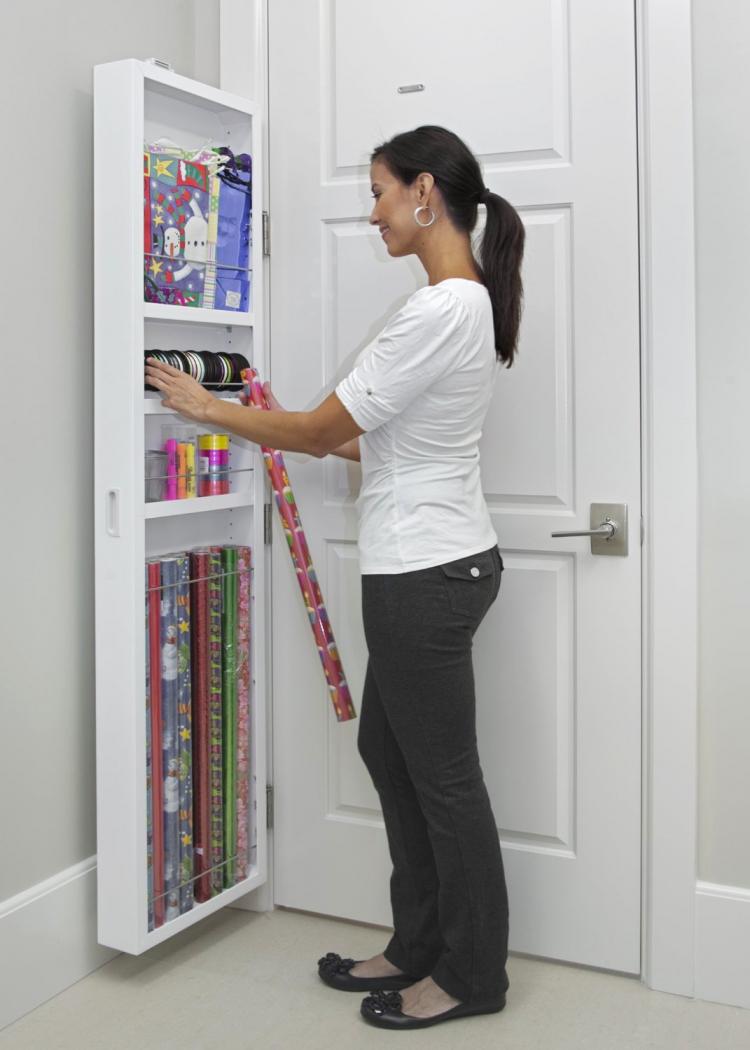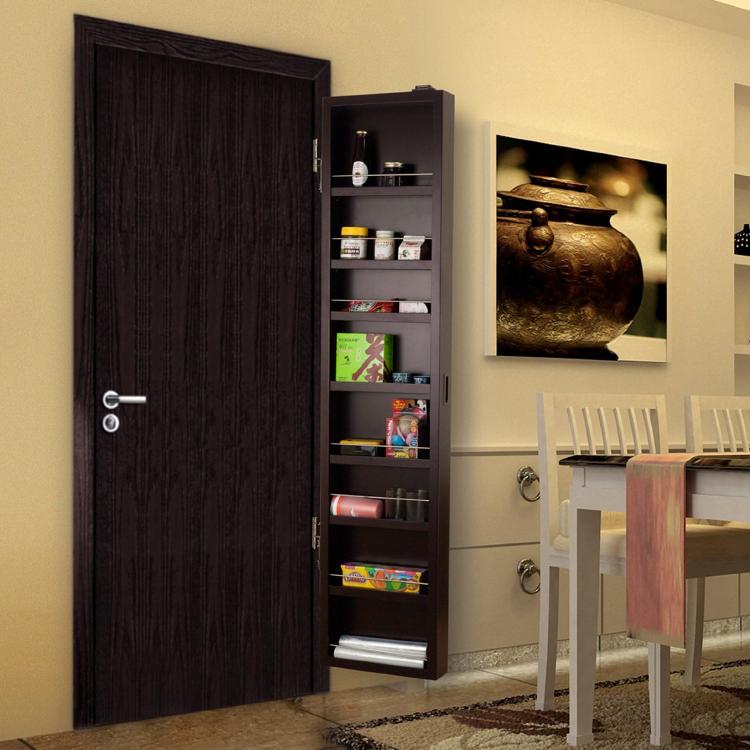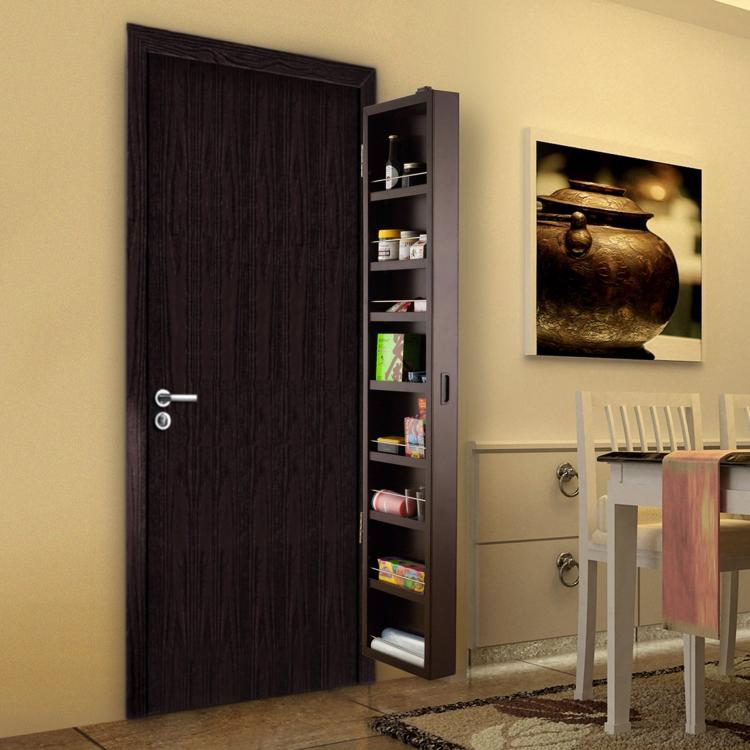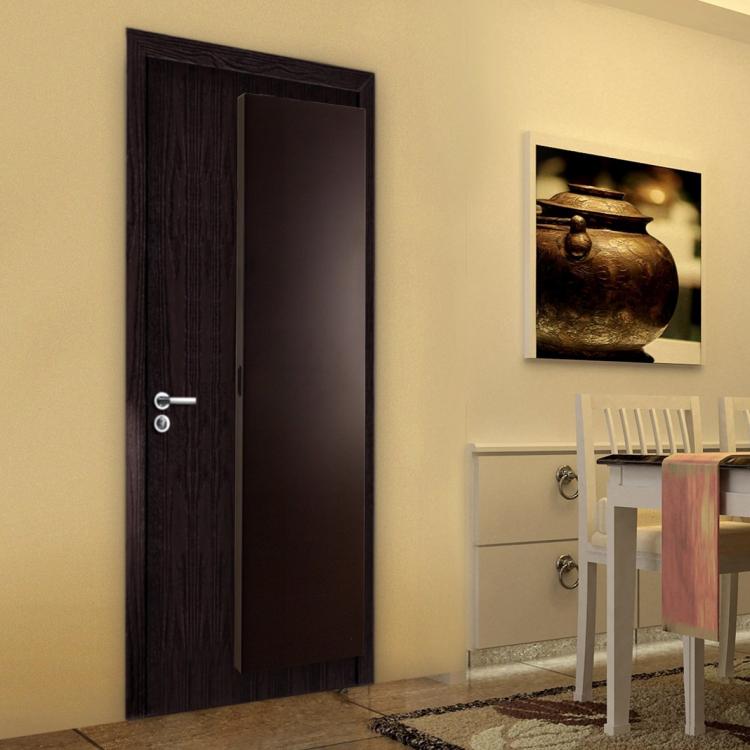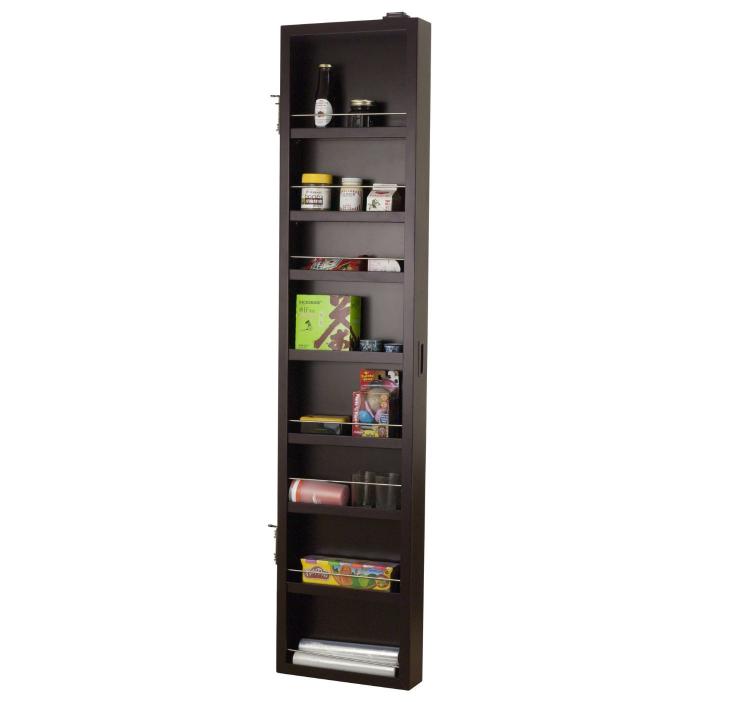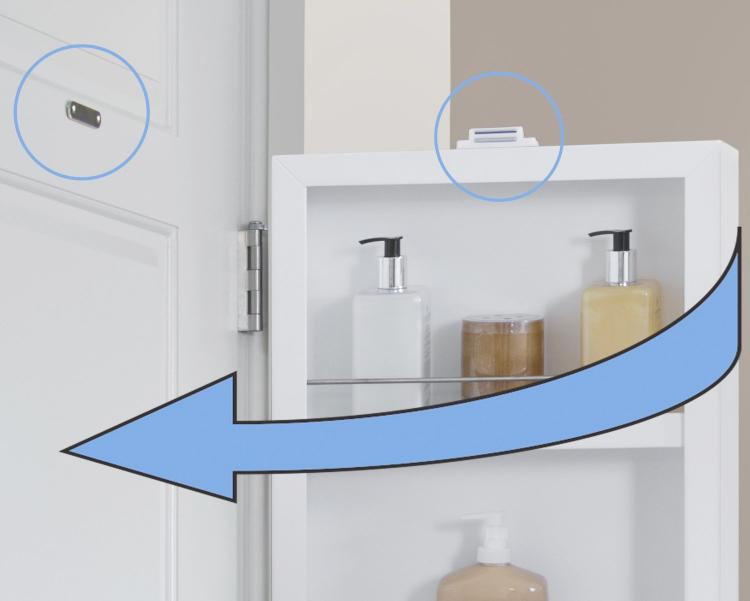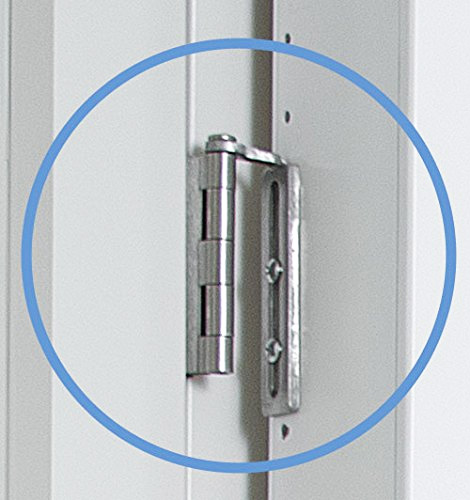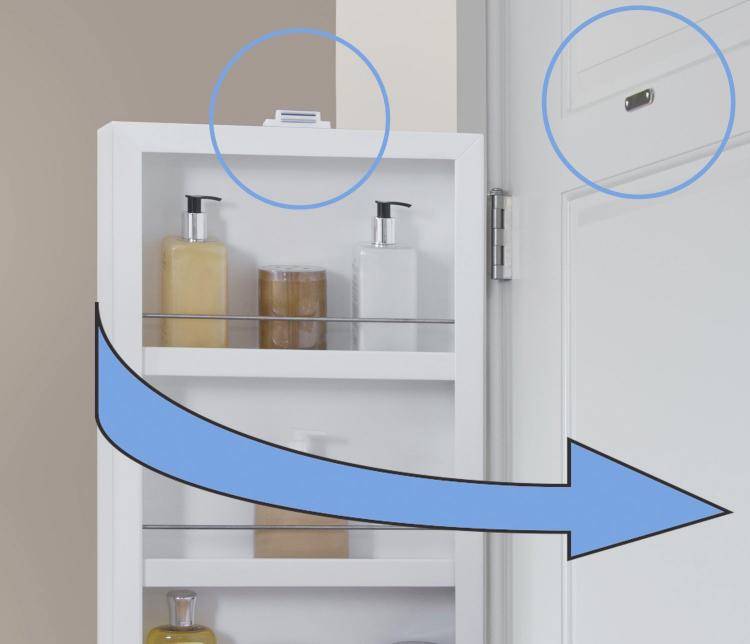 Subscribe To Our YouTube Channel