This Smart Bed With Integrated Movie Theater Will Make You Never Want To Get Out Of Bed
By Ryan on 08/30/2022 3:26 PM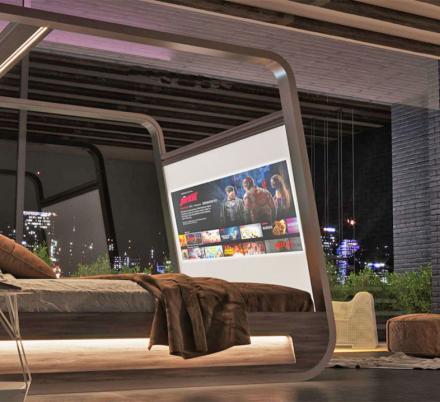 You've seen the Ultimate Bed, now it's time for something even smarter! If you enjoy hanging out in your bed as much as Charlie Buckets' (from Charlie and the Chocolate Factory) grandparents you need to check this Hi Interiors Smart Bed out - it's considered the smartest bed on the planet! What if you care more about the looks of your bed rather than it's functionality? Well, this bed has you covered there as well given its stylish and customizable design.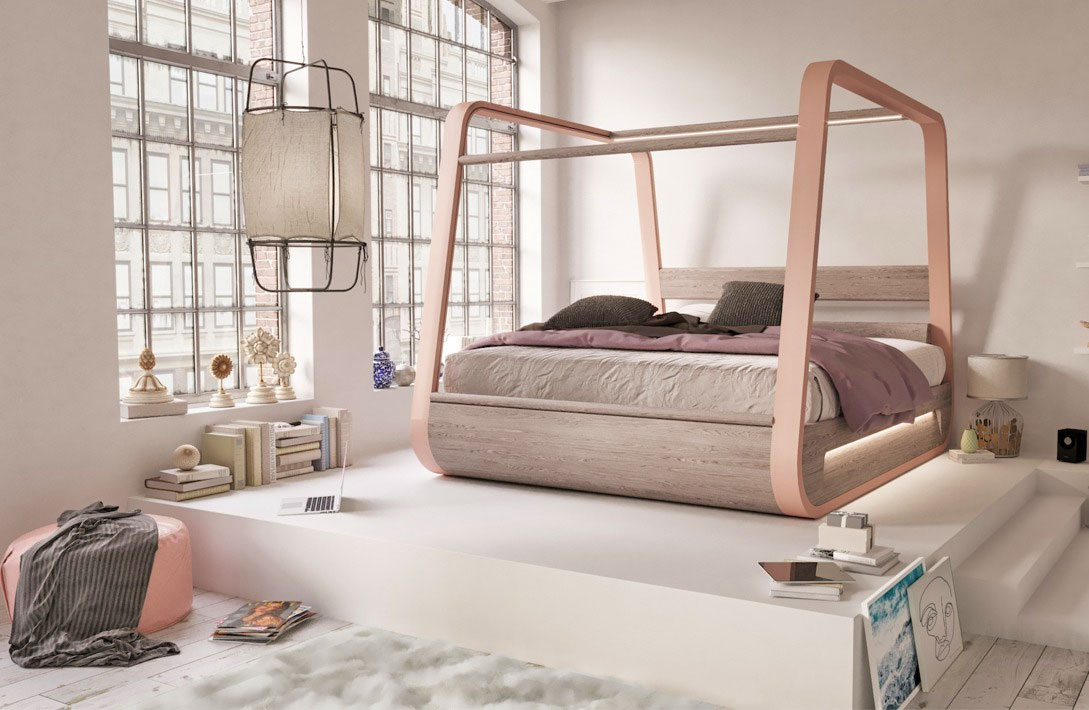 With this smart bed you are able to customize practically every part of it - how many unsmart beds allow you to do that?! It comes in a variety of finishes and smart offerings and you get to pick and choose which ones you want with your bed.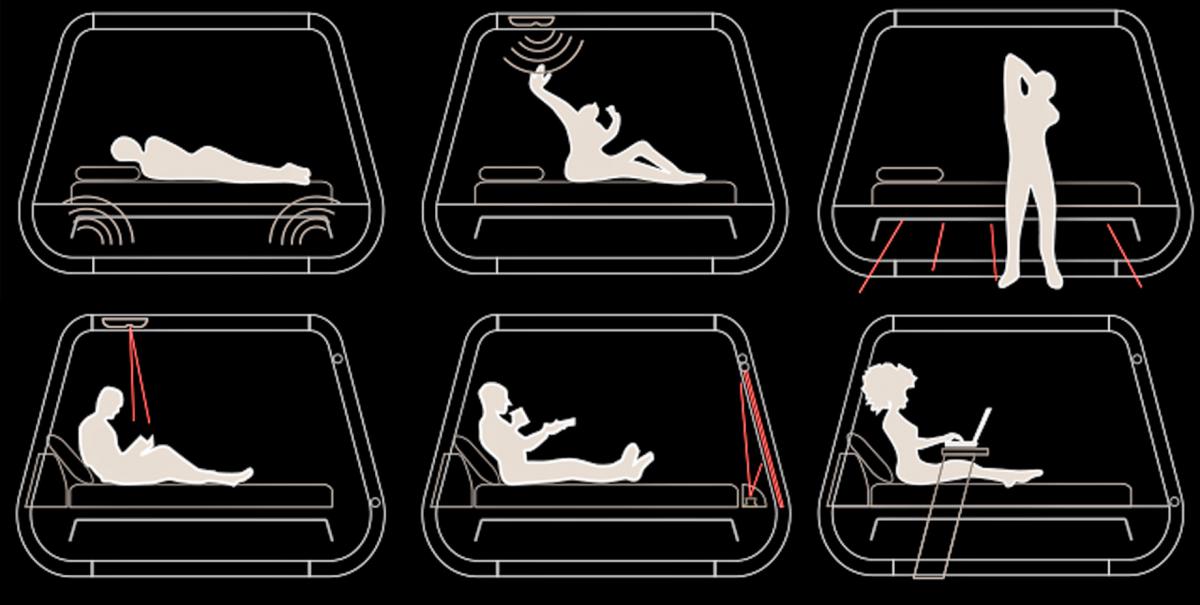 What Smart Configurations Are Offered On This Hi Interiors Smart Bed?
You can choose from any of the following offerings:
There is under bed ambient lighting for use at night and when you're asleep.
You can opt to have wake up lighting that will slowly wake you up naturally; it's a much more dignified way to greet the day as opposed to those nasty alarms.
The bed can provide a lighted path for when you need to get up and use the bathroom at night. The lights are soft to ensure an easier time drifting back to sleep when you're back in bed.
You can also get a reading light that will make reading in bed much easier. It's always so tough to find a good bedside lamp that gives you enough light right where you need it.
You can also get an adjustable 70" HD projector home theater screen that goes in the foot of the bed. While the blue light in this may not help anyone fall and stay asleep, it will make for a great movies in bed with your significant other situation.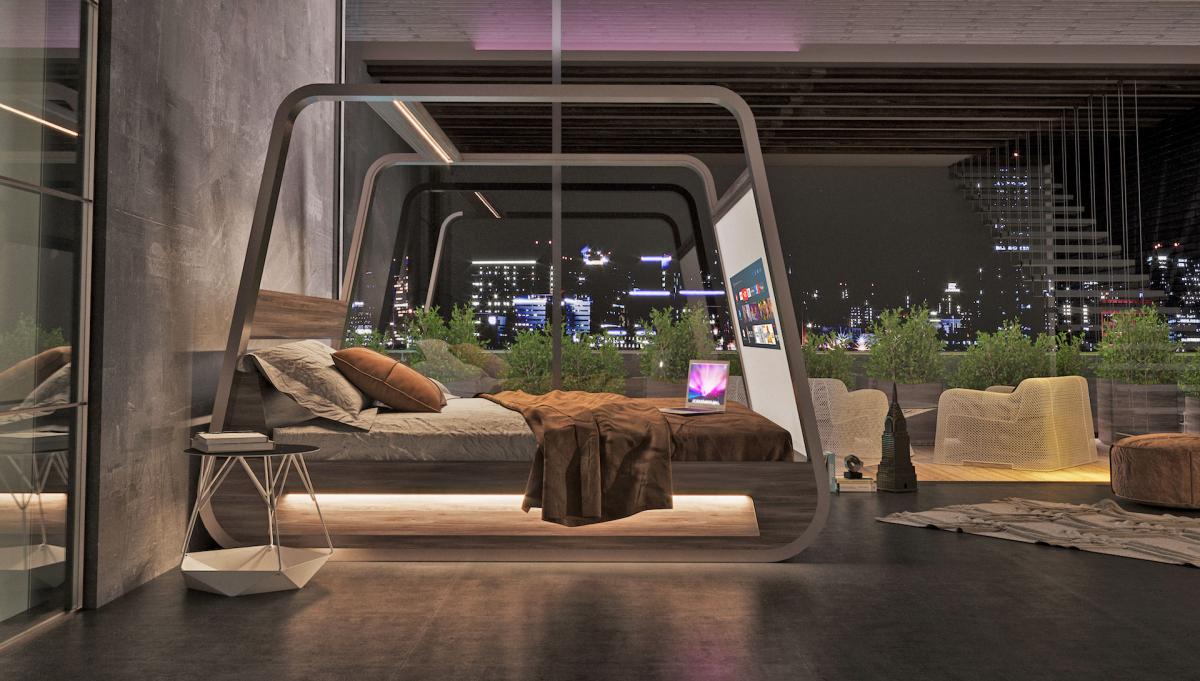 You can also get a retractable workstation installed on the bed. This is a great solution for those of you who just can't seem to clock out, or if you're on bed-rest but still want to be active mentally.
Automated, adjustable head and foot rests can ensure the most comfortable lounging and sleeping positions.
Automated privacy blinds are the perfect way to provide extra privacy or to help block out any light that may come in threatening to wake you from your precious sleep.
Invisible speakers can be incorporated to allow you the ability to play ambient music while you're making the bed or trying to fall asleep.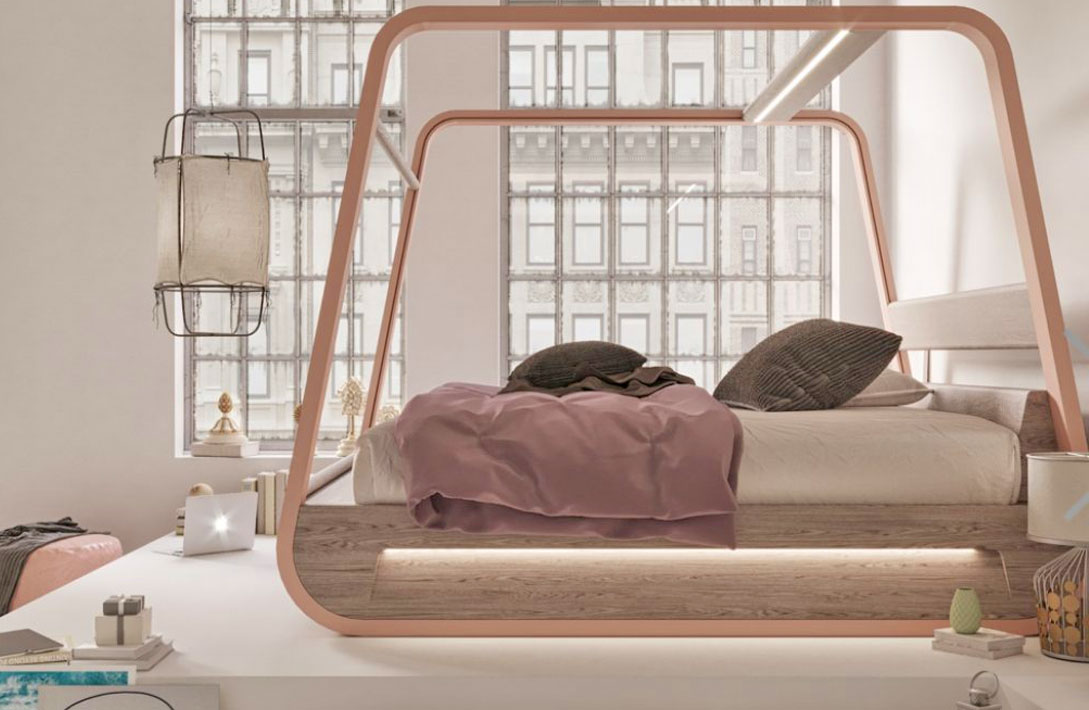 All beds come equipped with a configurable touch board that lets you control the various bed control options you've selected located at the head of the bed.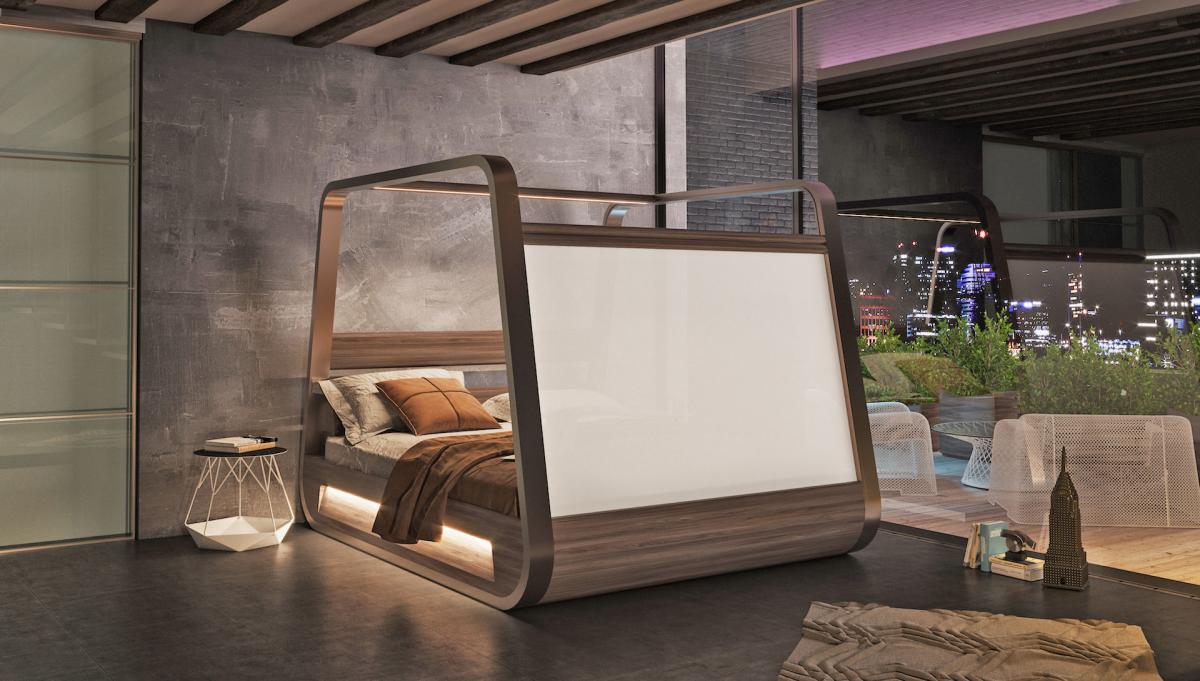 You can customize the smart bed with tons of different configurations and colors to choose from!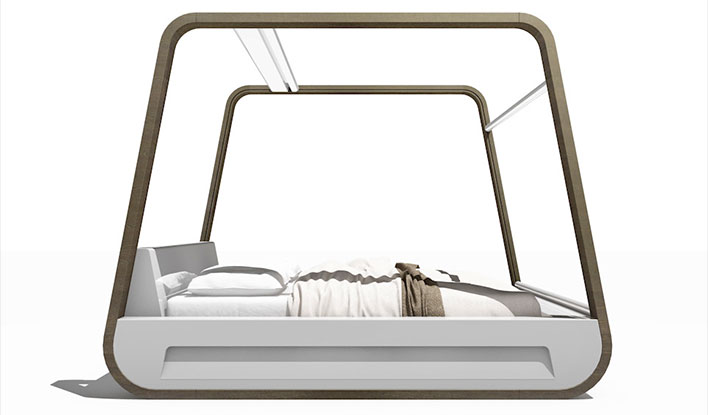 The smart bed is also able to connect with multi-platform web-control apps so you can link and use pretty much any app you want to with your bed.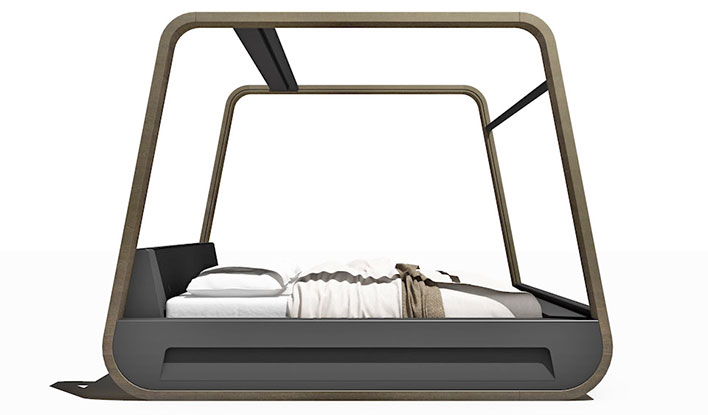 Apple watch is even supported by this bed. X-Box or PlayStation is also supported so you games out there have no reason to get out of bed.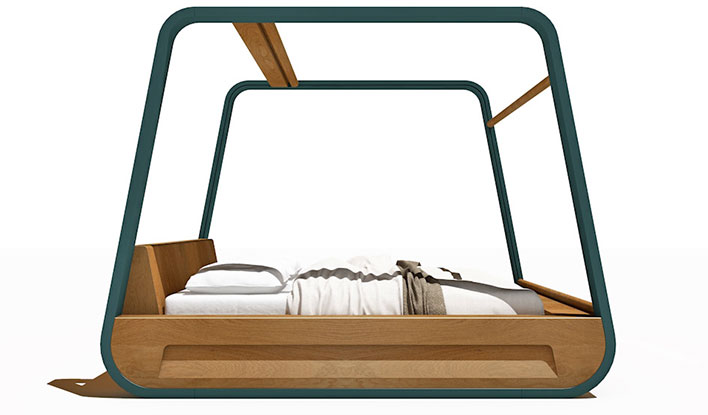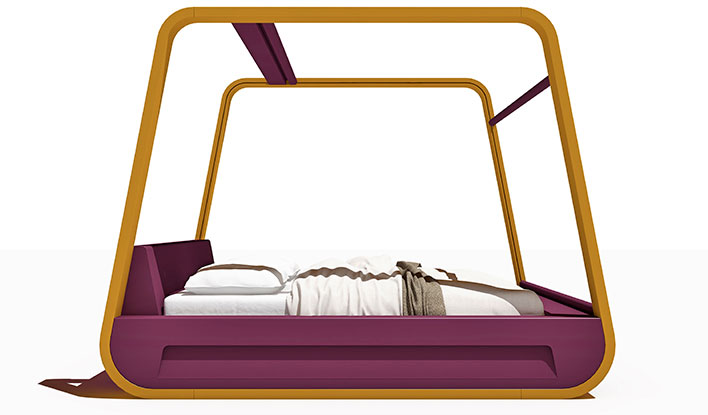 You can snag the Hi Interiors Smart Bed from their website with costs starting around $60,000!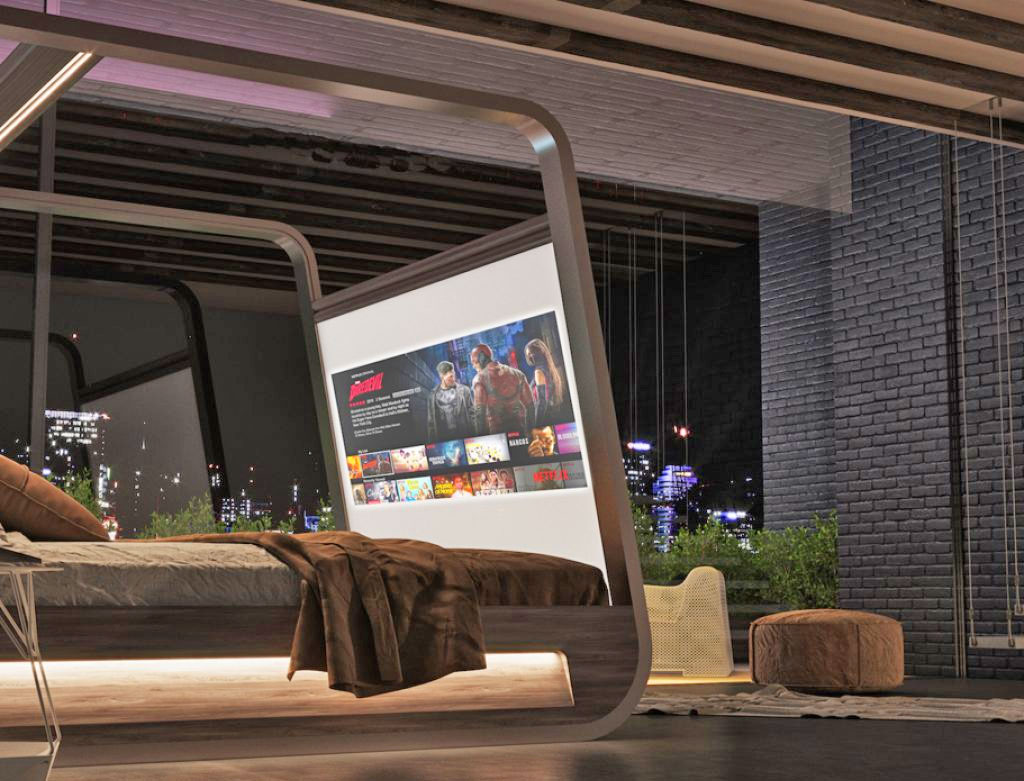 Check out this smart bed from the future in action in the below video!
Subscribe To Our YouTube Channel