This Heated Dog Bowl Keeps Your Pooch's Outdoor Water Bowl From Freezing In The Winter
By Ryan on 10/25/2021 9:32 AM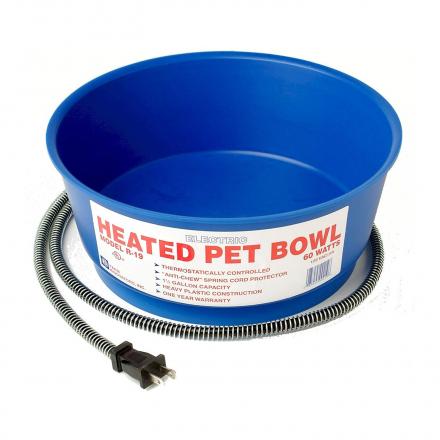 Picture this, it's the winter season, the cold winds are blowing, and the snow is falling. The night king is amassing his army of the dead beyond the wall to attack the living (just kidding). Anyway, the point is, it's subzero temperatures outside and your pets or wild ducks (I'm talking to you Tony Soprano) need to have some water that is not frozen. It's so cold that the water you give them keeps freezing. Having a heated pet bowl solves this problem, and you can always keep it away when not in use, and come another winter season, it will be there waiting for you.

This heated pet bowl is an economical round heated bowl with a capacity of 1.5 gallons. It's thermostatically controlled to only operate when necessary, so it doesn't have to be on all the time. The heated pet bowl only uses 60 watts of power and has a heavy-duty power cord with a strong anti-chew cord protector.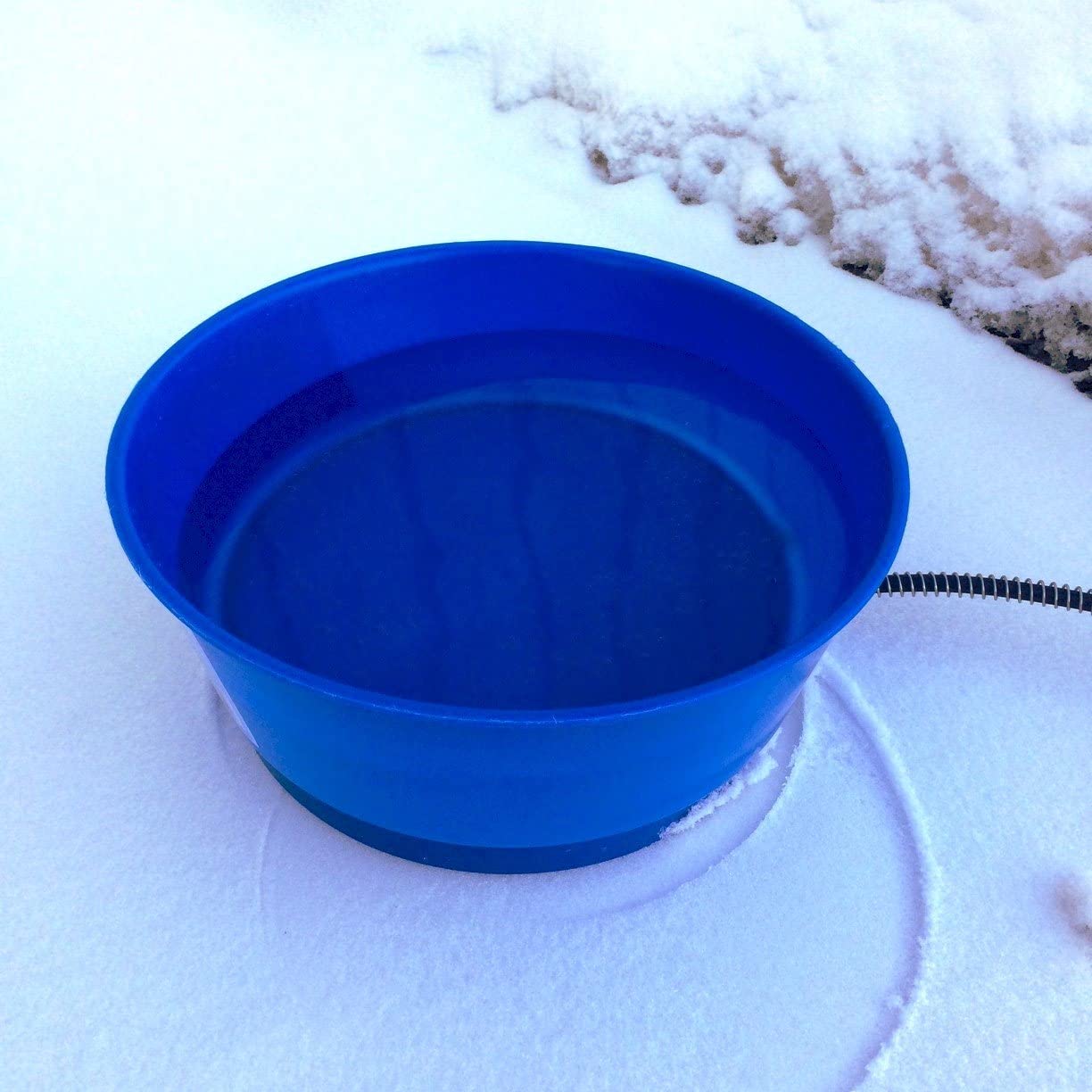 This cord protector deters your pets from chewing the power cord, keeping them safely away from the risk of getting an electric shock. The bowl completely solves the problem of frozen water for animals, especially during the winter season. It's a high-quality and innovative product that solves an occurring problem.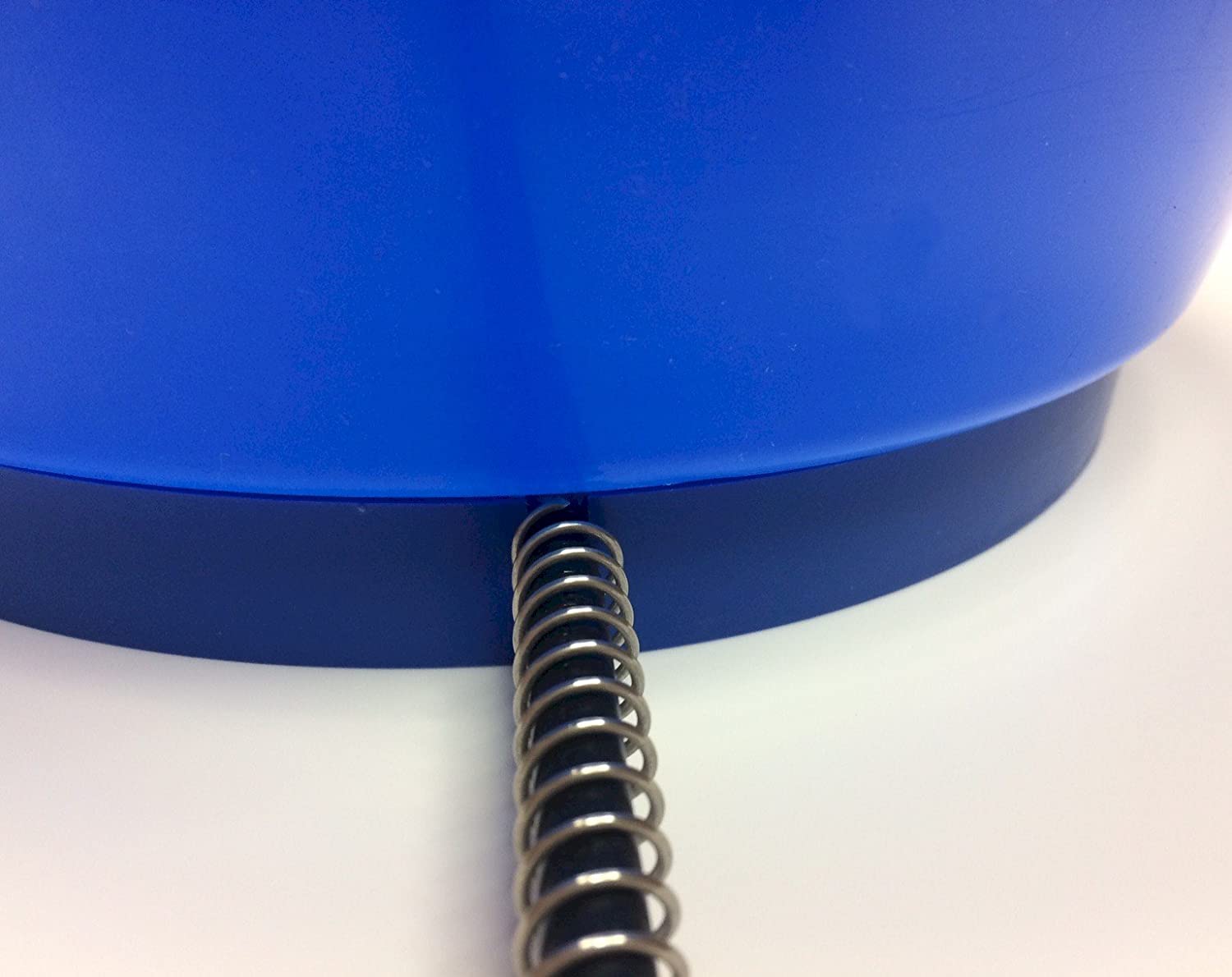 There is a 60-watt built-in heater that does the heating job and the power cord with a metal cord protector is 5 feet long. This means that you can comfortably place the heated bowl outside because the power cord is long enough, a power extension might also do. It's inherently designed for the cold weather, even in the snowy outdoors, this simple heated dog bowl will keep water from freezing during the cold winter season.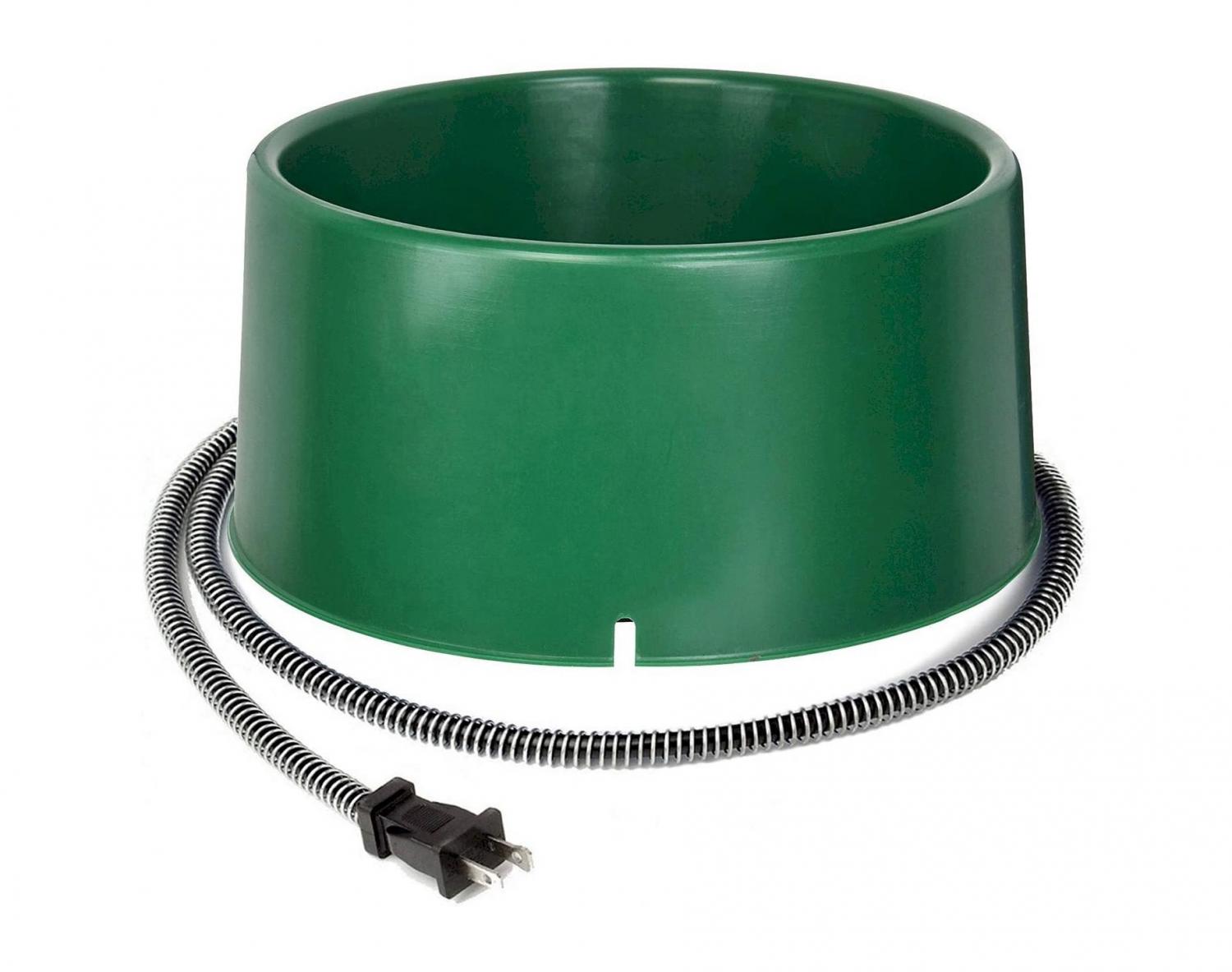 Your pets and even stray animals will always have drinkable water even when it's totally freezing outside. Just put water in the heated bowl, place it outside, connect the power cord, and voila! Your pets will have warm drinking water during the cold season.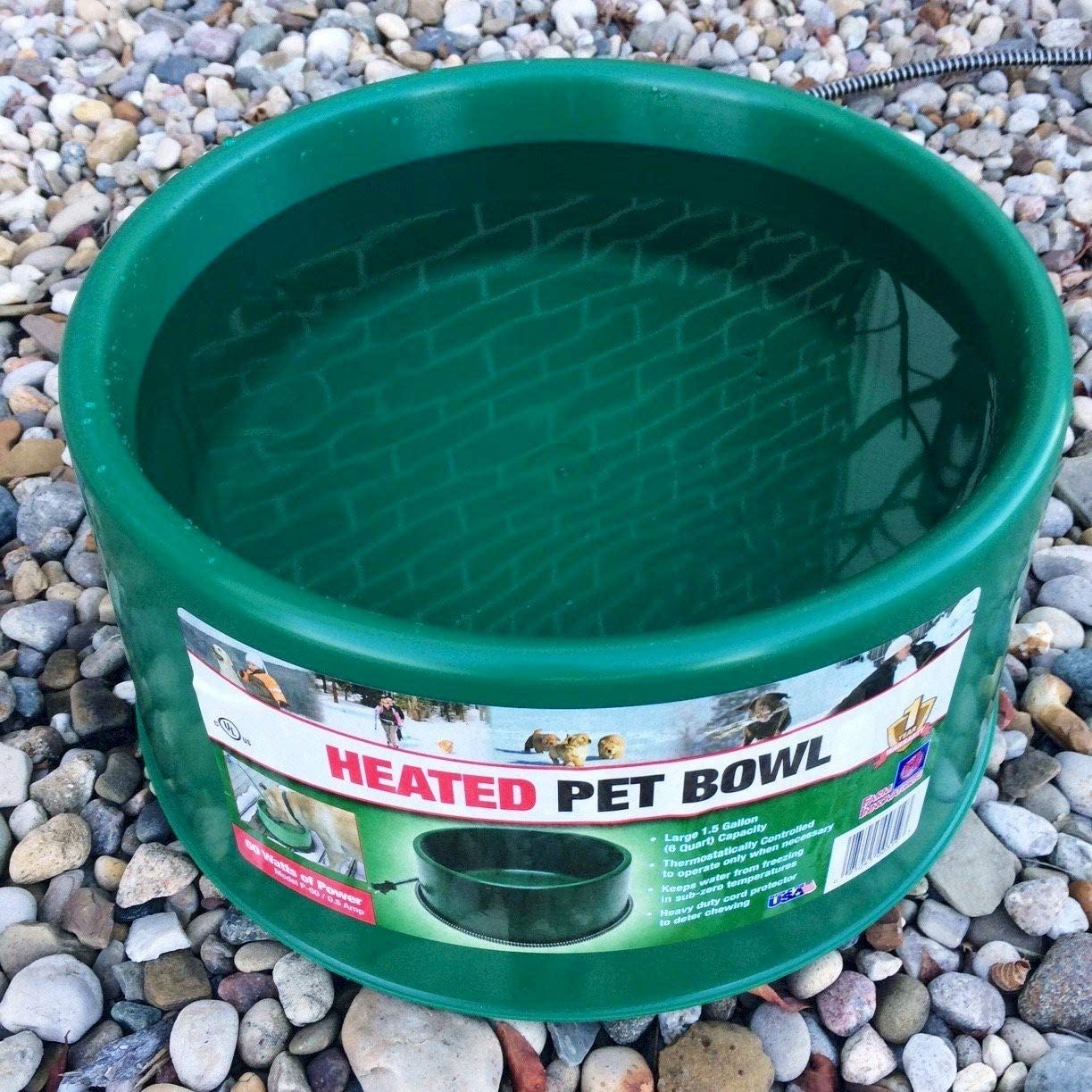 The heated outdoor dog bowl is made from BPA-free material meaning it's safe and no harmful substances are generated when it's heating up. It has a large capacity of 1.5 gallons enough for dogs, cats, birds, and other small farm animals.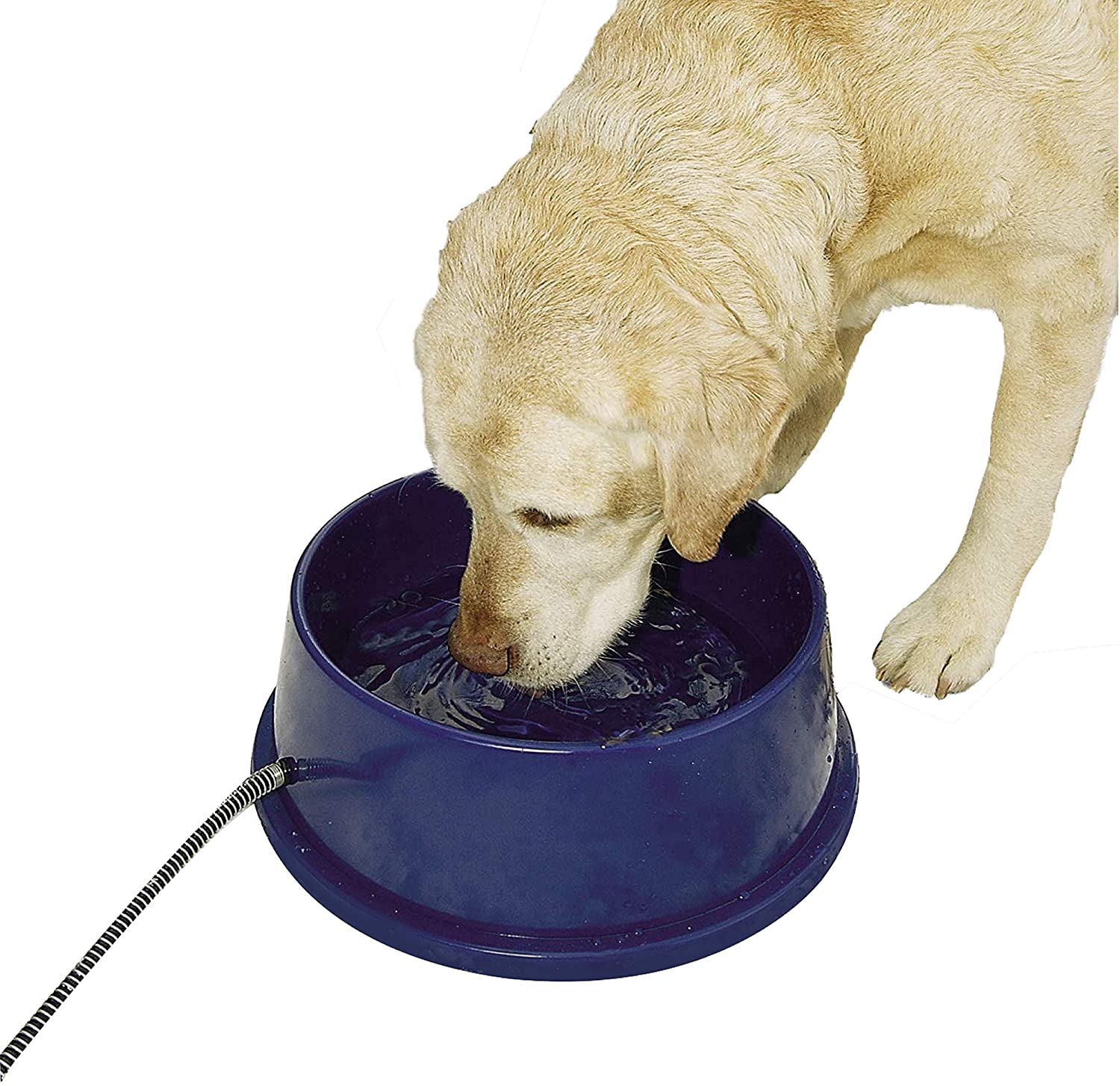 Get this version here
The heated dog bowl is easy to refill and clean, just make sure that it's not connected to power when you're doing the cleaning. A moist cloth will do the cleaning, just a few wipes and it's as good as new. The bowl can be used indoors or outdoors and all year round, not just during the winter season. Do not immerse the bowl in water or plug it in without any water in it.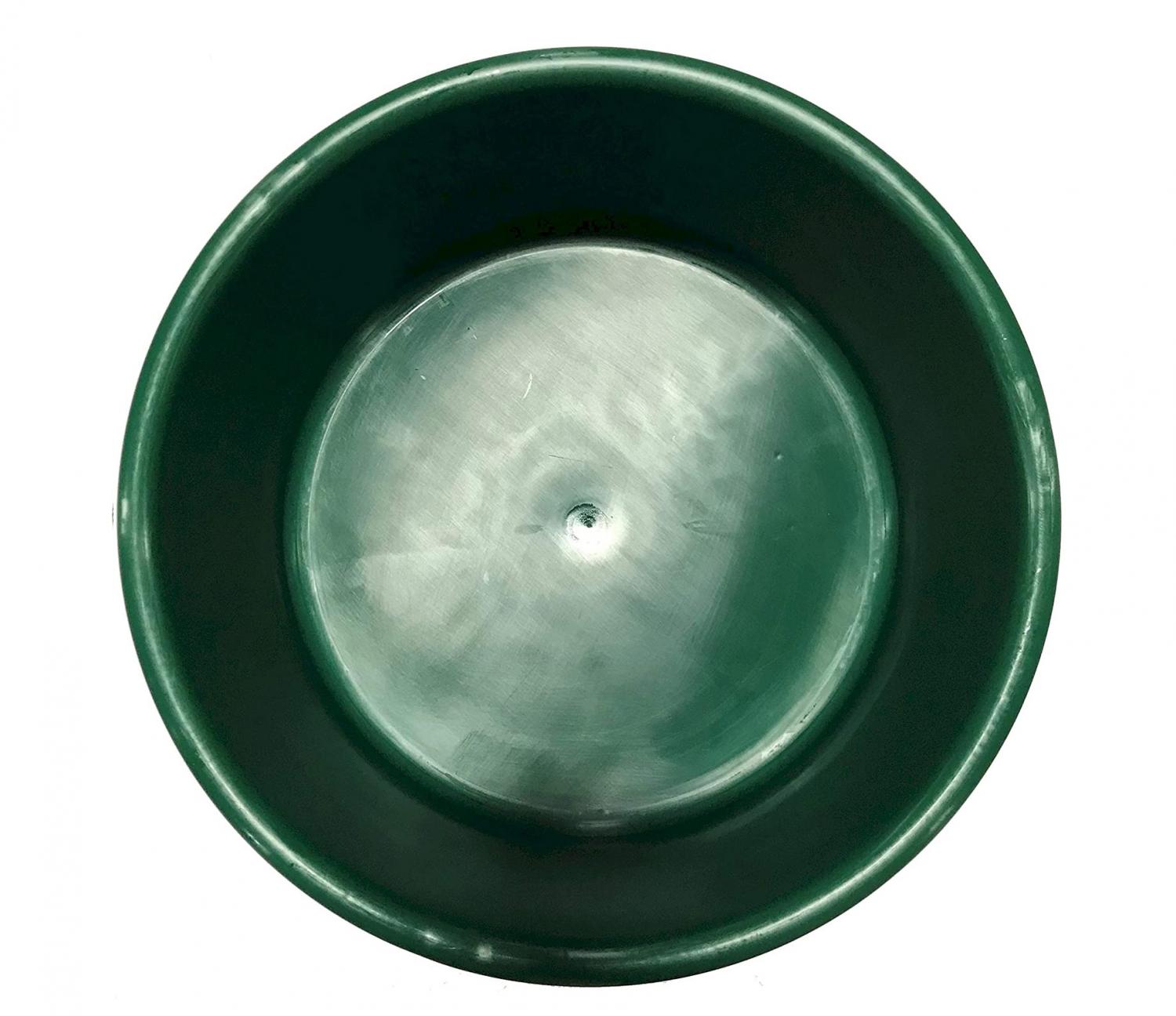 If you're a pet parent you better act right and buy your pet a heated pet bowl, you might turn out to be the pet parent of the year. The galvanized steel strip and thin PVC covering on the power cord will not break easily and your pets will be deterred from chewing the cord. Your pet will be always hydrated no matter how harsh the weather is.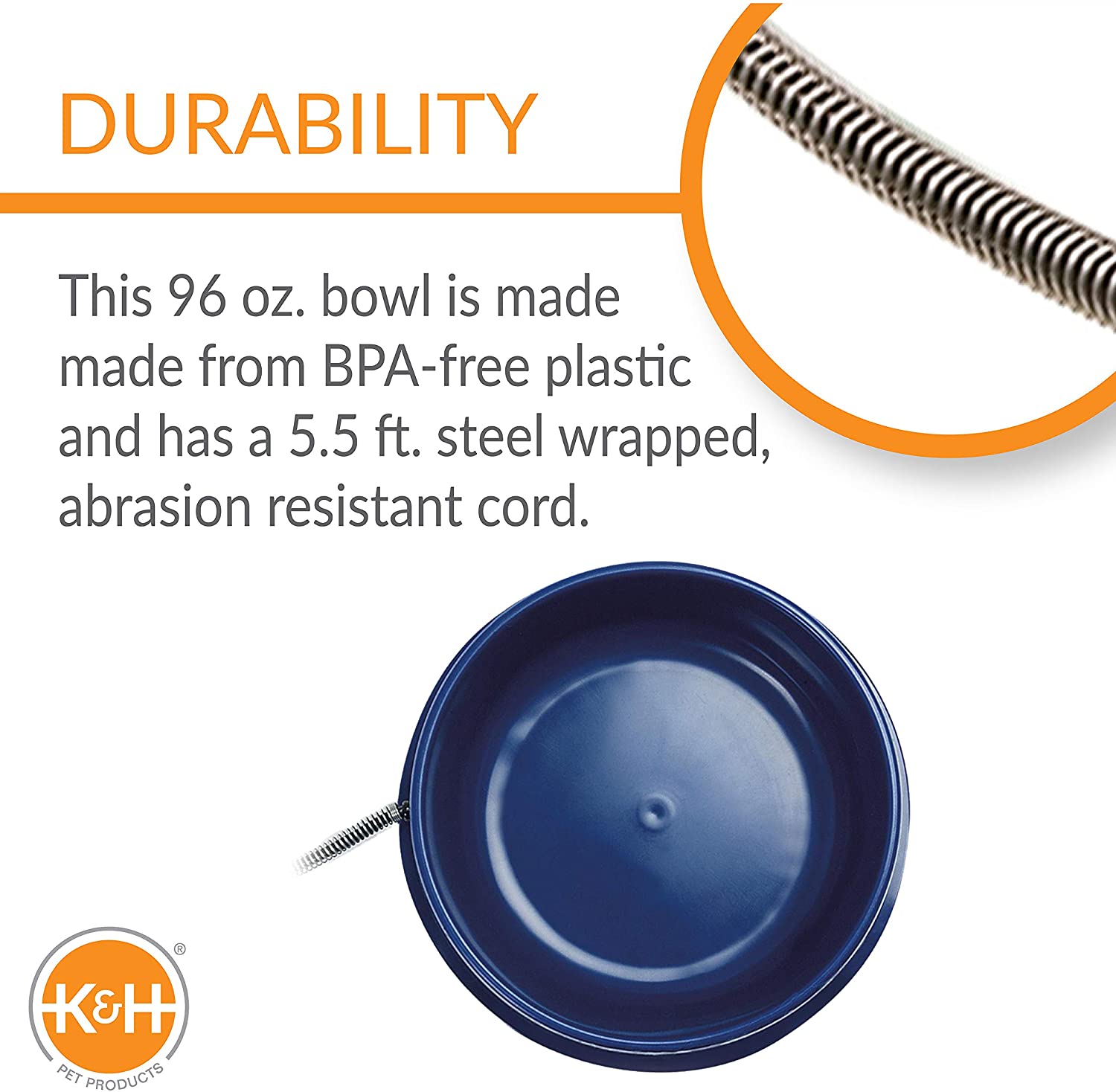 Get this version here
The heated dog bowl is a safe, innovative, and quality bowl that meets the USA electrical safety standards. All the electronic components in the bowl are safely sealed inside and the cord is steel wrapped to avoid abrasion.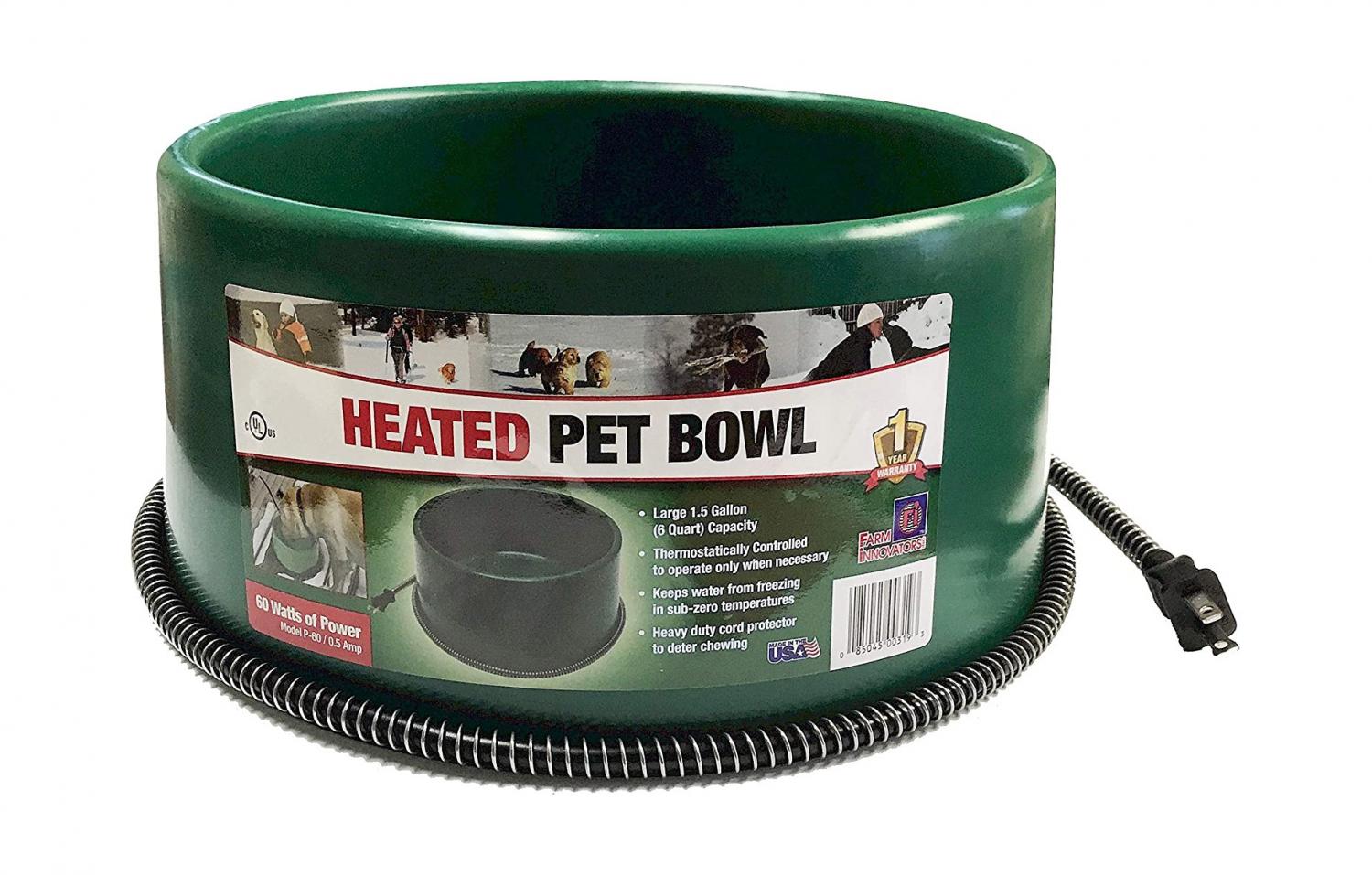 There is a one-year guarantee for the heated bowl, showing how much these guys believe in their product. If you're a fan of small wild animals and birds then you can place the bowl in the backyard and watch as they make a habit of coming there to have a drink.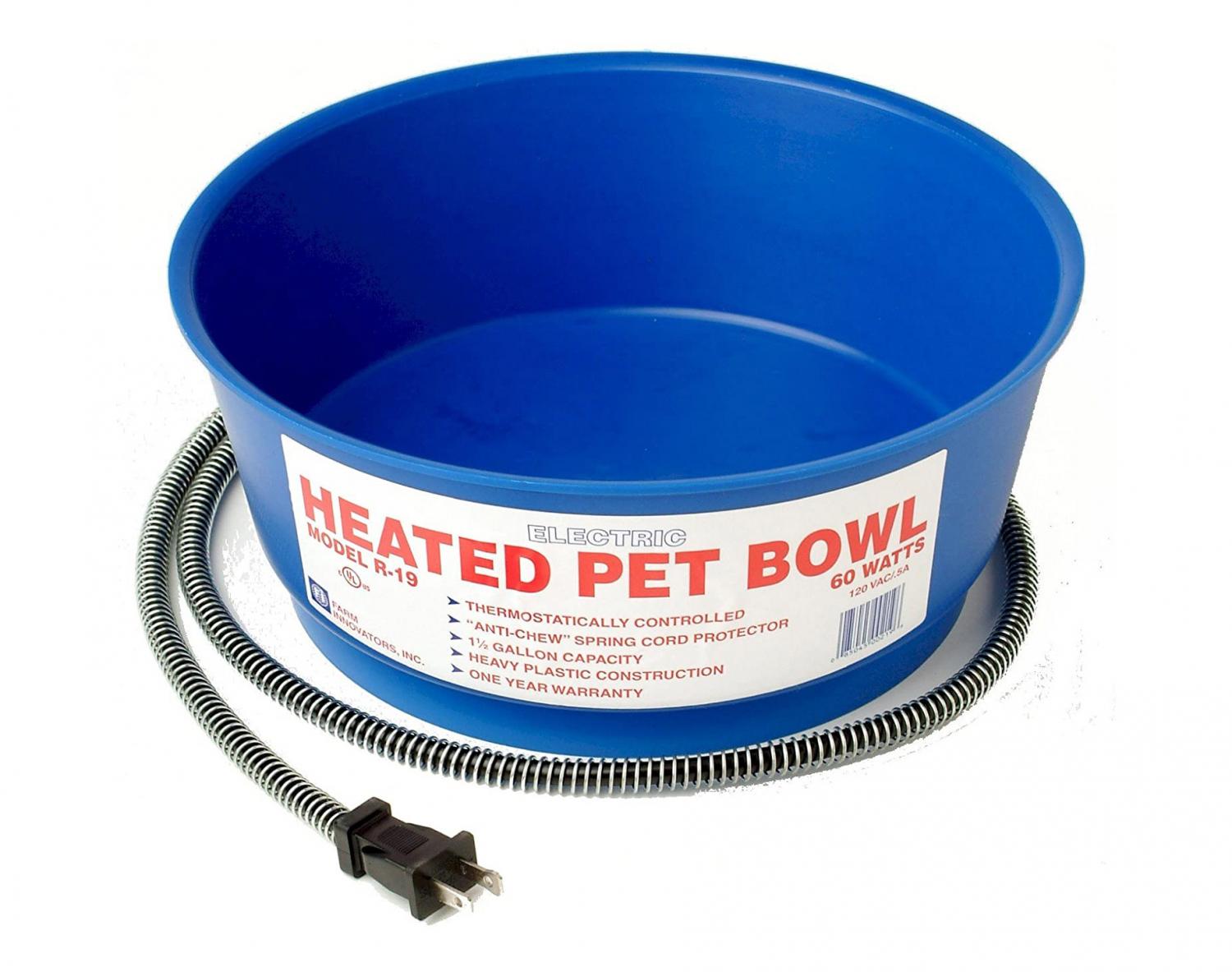 The best part is if it isn't cold enough the outdoor dog bowl will not heat up, the thermostat on the dog bowl will only come to life when it's cold enough outside.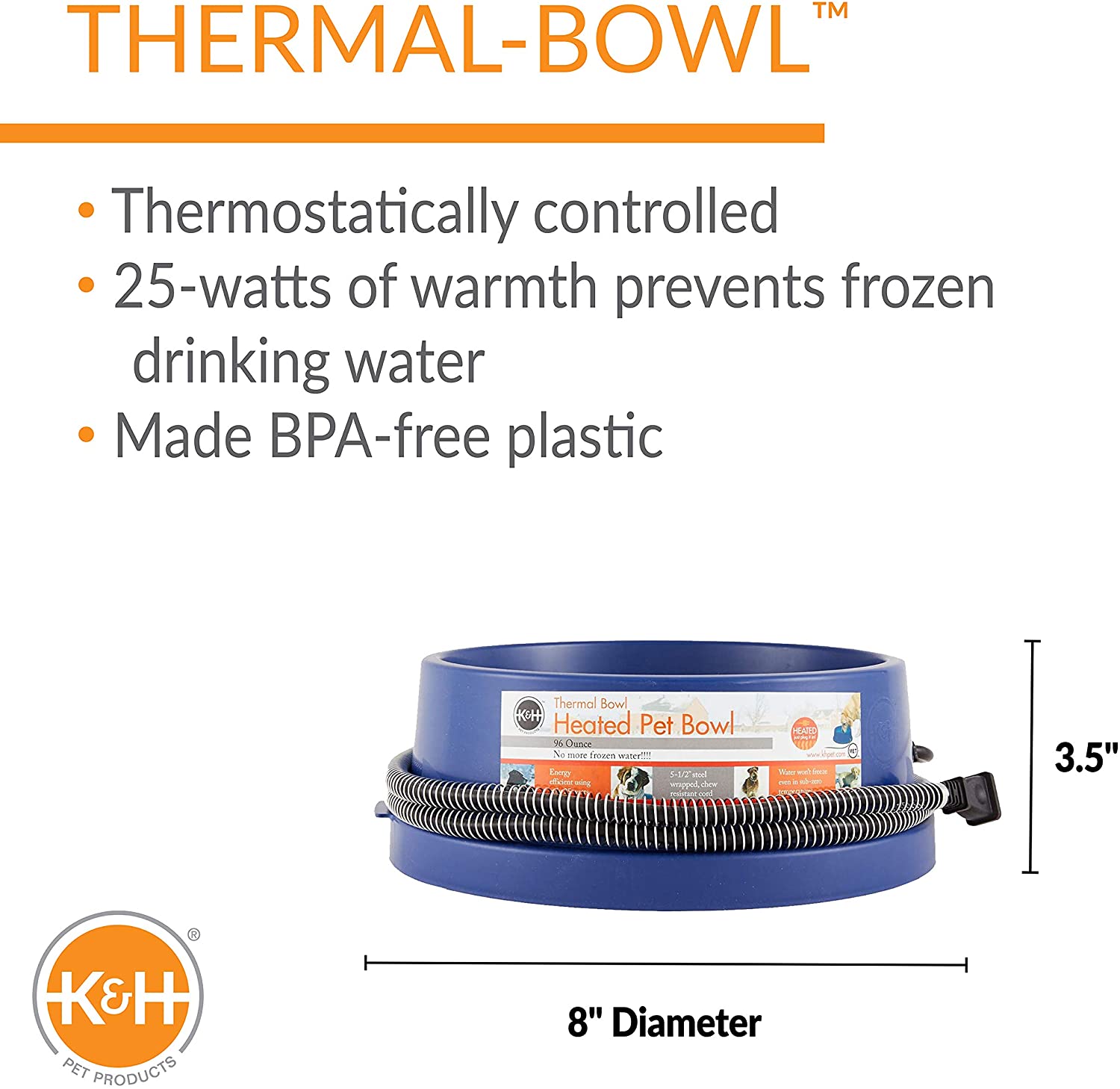 Get this version here
The heated dog bowl is large enough, measuring 12 x 12 x 4.75 inches, and weighs 14.4 ounces. Your favorite animal's water will never be frozen even in sub-zero temperatures.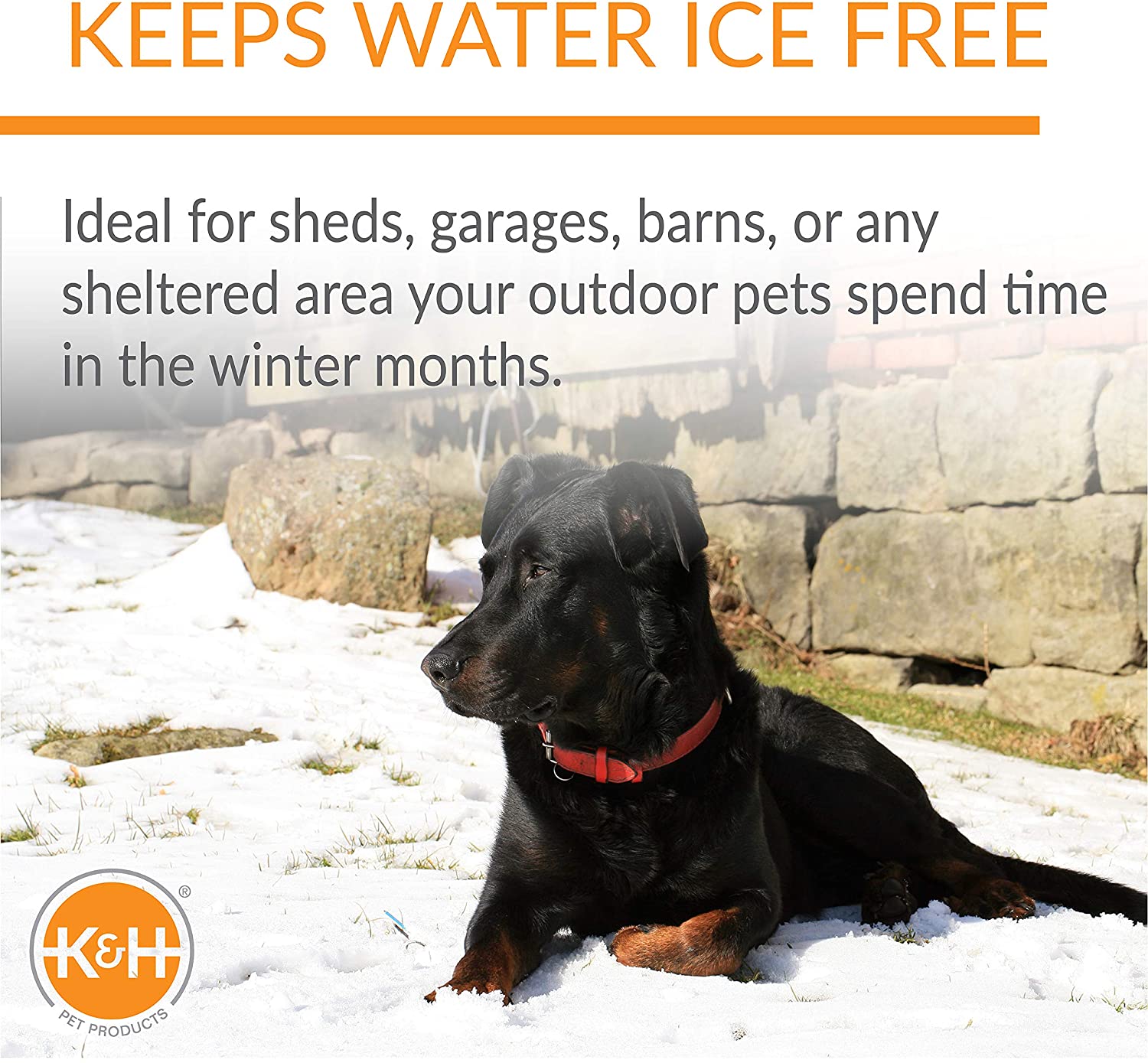 Get this version here