Haven Is a Floor Mounted Smart Lock For Your Home
By Ryan on 09/25/2014 8:17 AM (Updated: 09/24/2018 8:33 AM)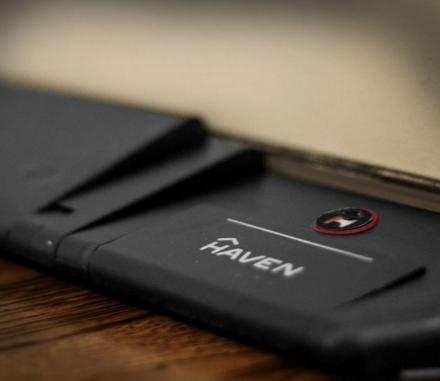 Haven is a smart lock for your home that is installed at the base of your door inside your house so that when locked, it rises up to prevent intruders from entering your home after they have easily picked your doors deadbolt lock. Haven is connected to your smart phone so that it can be locked and unlocked using a smartphone app, or even sense as you come home and unlock itself as you walk up towards it.
Fully integratable with home automation systems, Haven has built in wi-fi that you can use to access it from anywhere in the world to lock or unlock your door, as well as create digital keys that you can share with friends or family using your smartphone or any computer using the web. In the event of a mechanical failure the door lock has a foot release that doesn't need power to unlock it.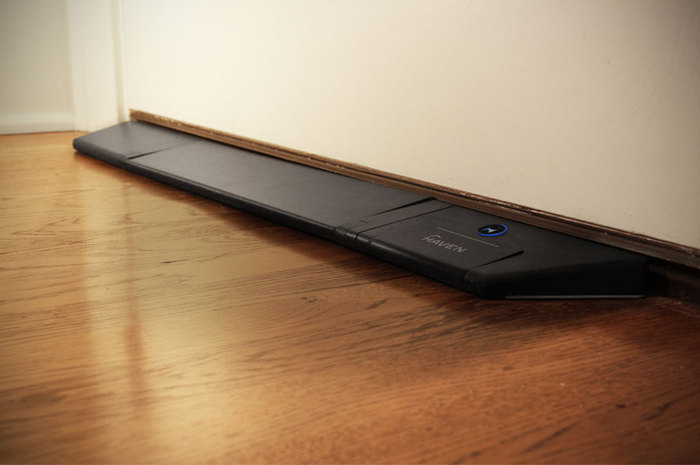 When the battery starts to get low it will start to send you battery notifications to your phone at 10%, as the battery reaches 5% the device enters a local state that can only be accessed via Bluetooth, once it begins to reach 0% the device enters a hibernation state that can only be accessed every 15 minutes via Bluetooth, and if you're stupid enough to let it go below that you'll probably be breaking a window to get in to your house.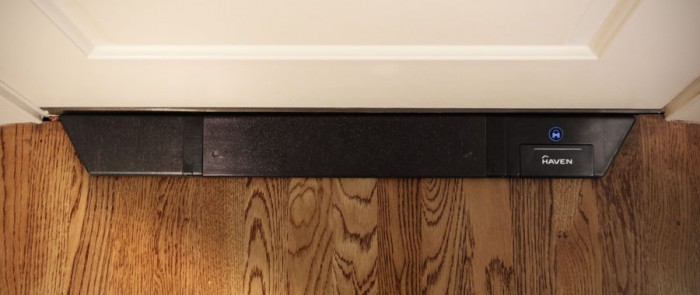 The Haven is installed easily with a drill and socket set, will work only on hard surfaced floors such as hard wood, vinyl, tile, etc, measures 30 inches long x 3 inches wide x 0.8 inches deep.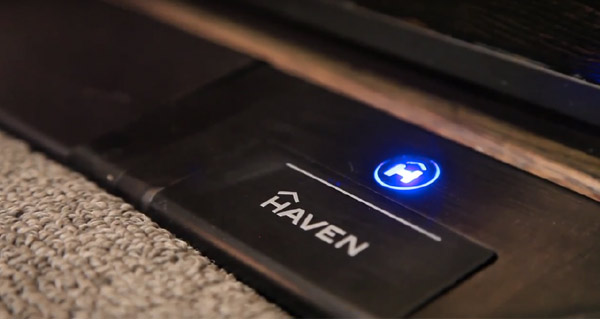 Check out the Haven Smart Door Lock in action via the video below.