Hang It Perfect: A Picture Hanging Tool, Helps You Hang Things On Your Wall Perfectly Every Time
By Ryan on 07/10/2017 11:46 AM (Updated: 04/24/2019 2:57 PM)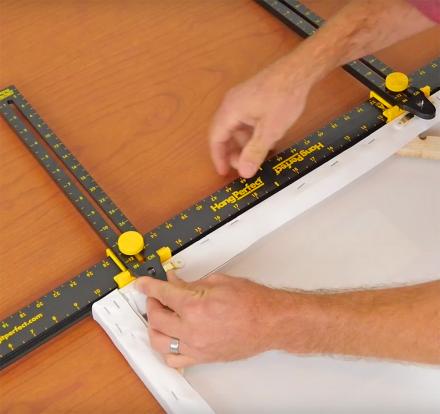 When you go to hang something on your wall, there's a few different hanging techniques each painting, mirror, or artwork uses on the back of them. The easiest way is when it's just a centered hanging spot that's easily adjustable such as a wire. But some pieces are not quite as accommodating, and require you to put in two perfectly level nails to mount it onto your wall. The Hang It Perfect is a unique tool that helps you perfectly align the nails/screws onto your wall so that you can hang things on your wall with precision accuracy every time.
How it works is, the device has 1 horizontal ruler, along with 2 vertical rulers. You place the horizontal ruler on the top of your artwork, painting, mirror, etc, and then adjust the two vertical rulers to line up perfectly where you'll need the mounting nails.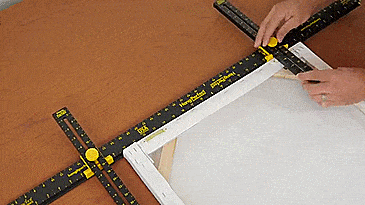 After fastening the vertical rulers in place, you can then remove the "Hang It Perfect" from your picture, and place it onto your wall wherever you'd like it hung. The vertical rulers have markers that you can lightly tap into your wall to perfectly mark the spots on your wall where the nails will go in.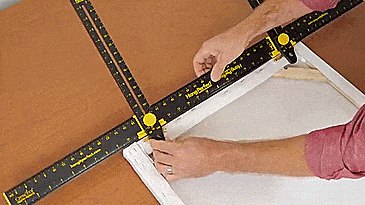 Then, simply remove the picturing hanging tool from your wall, tap your nails into the spots where you just marked, and hang your piece onto the wall. You'll be left with a perfectly leveled and measured painting, picture, or piece of artwork on your wall.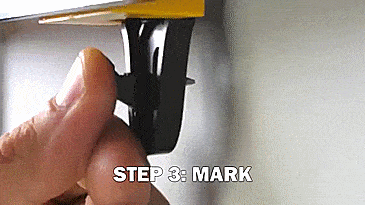 The Hang It Perfect has a built-in level so what you're hanging will be perfectly leveled with the ceiling and floor, and works perfectly for frames, cabinets, mirrors, shelves, and even flat screen TVs.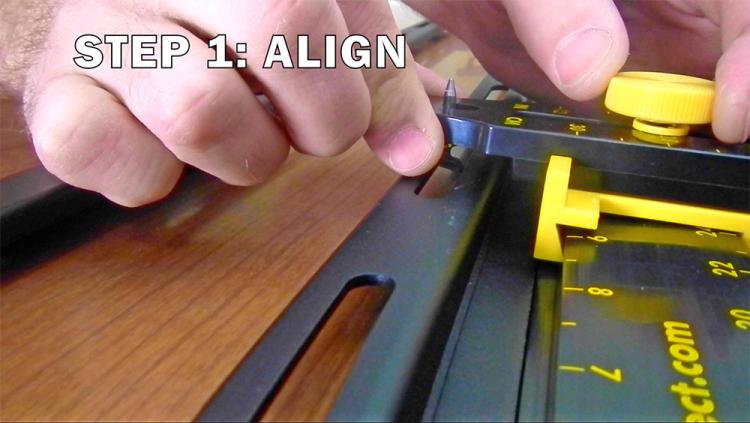 The unique picture hanging tool is the most universal all-in-one hanging and leveling tool on the market, is super lightweight and easy to use, and collapses down for easy storage. The Hang It Perfect has a built-in-level, built-in ruler, built-in wall markers, and even comes with a 50 piece hanging hardware kit.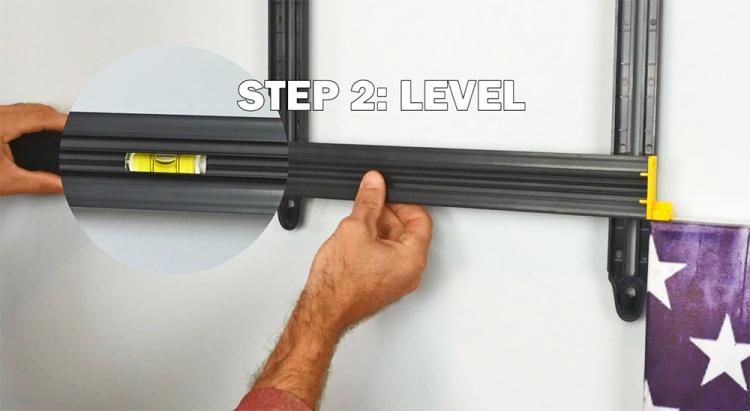 Check out the Hang It Perfect picture hanging tool in action via the video below.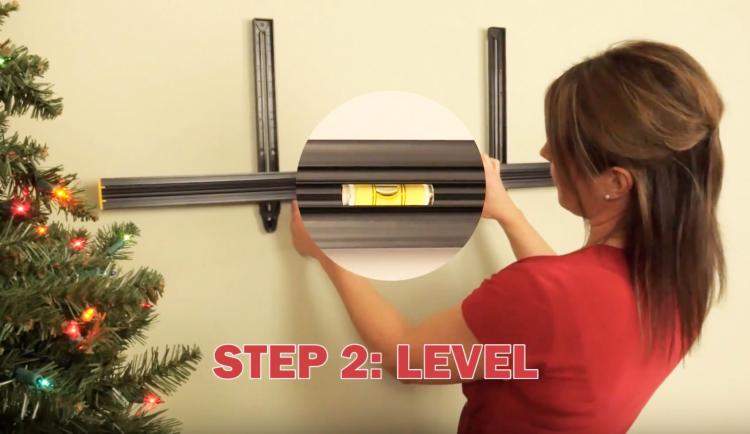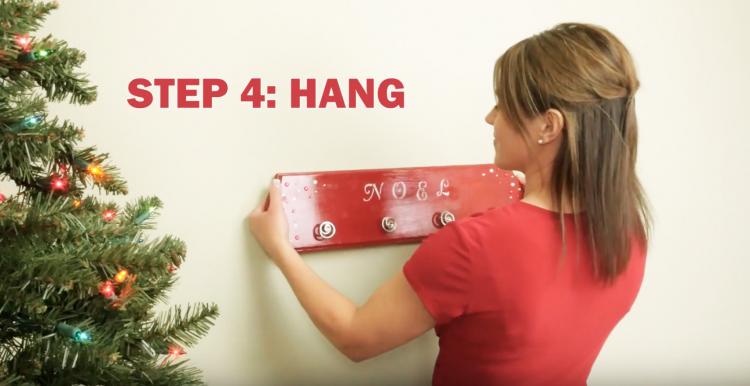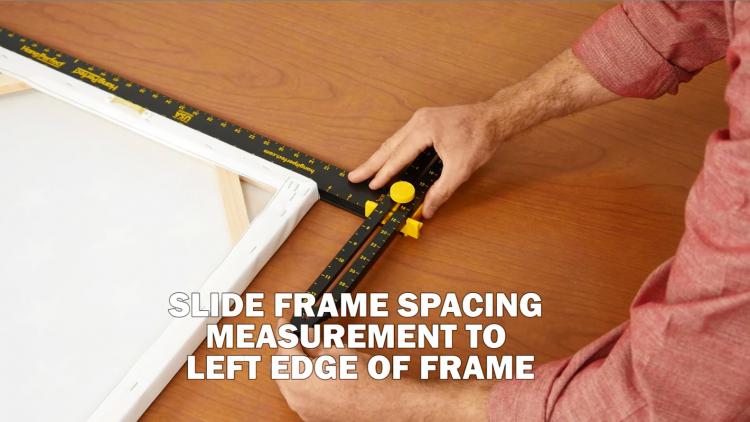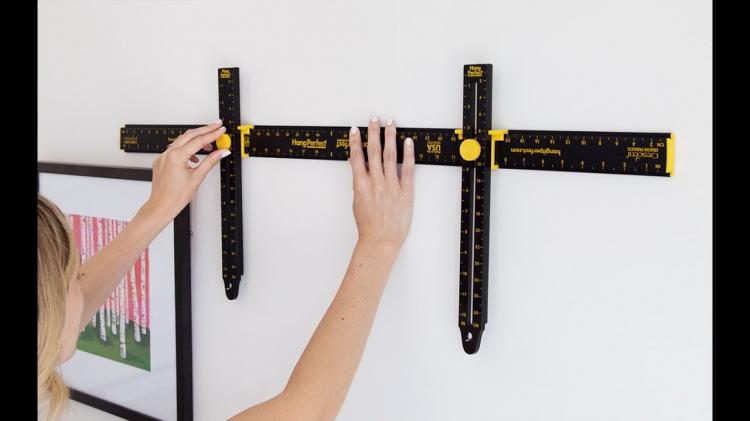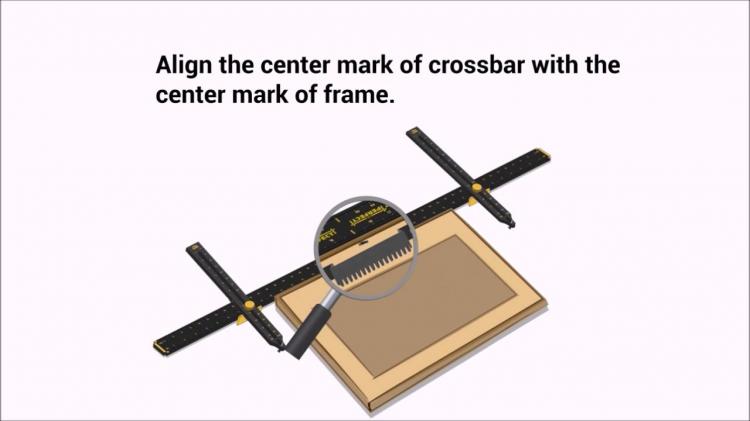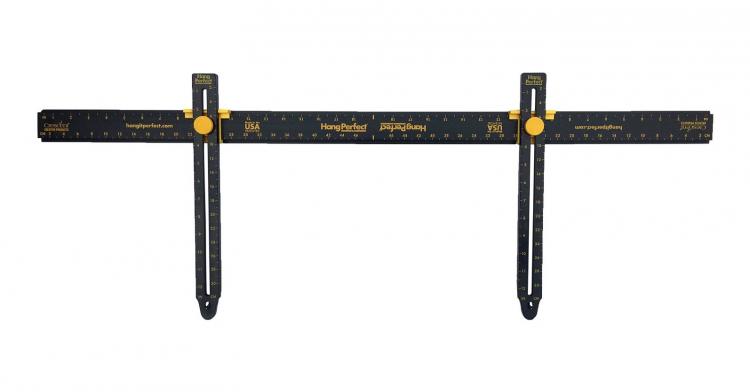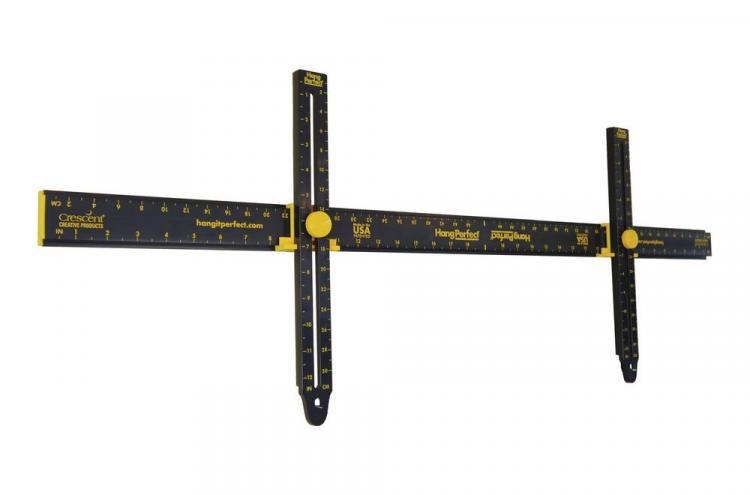 Subscribe To Our YouTube Channel