This Handheld Mini Chainsaw Is The Perfect Tool For Trimming and Pruning
By Ryan on 02/02/2022 10:45 AM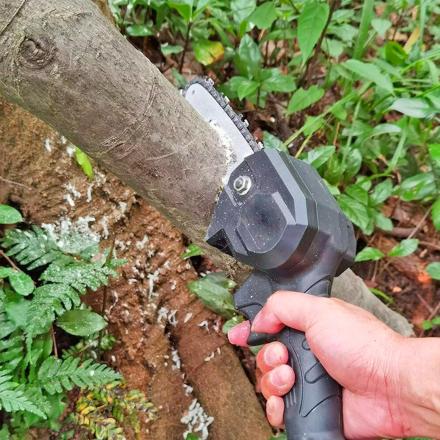 I wouldn't call myself a particularly macho person, but sometimes I get to write about stuff that makes me feel like a straight up millennial Grizzly Adams. Surely you've seen the WORX JawSaw, a tool that we described as your "personal jaws of life", or the electric Thanksgiving turkey knife that will definitely make your relatives feel like they've stepped into a horror film.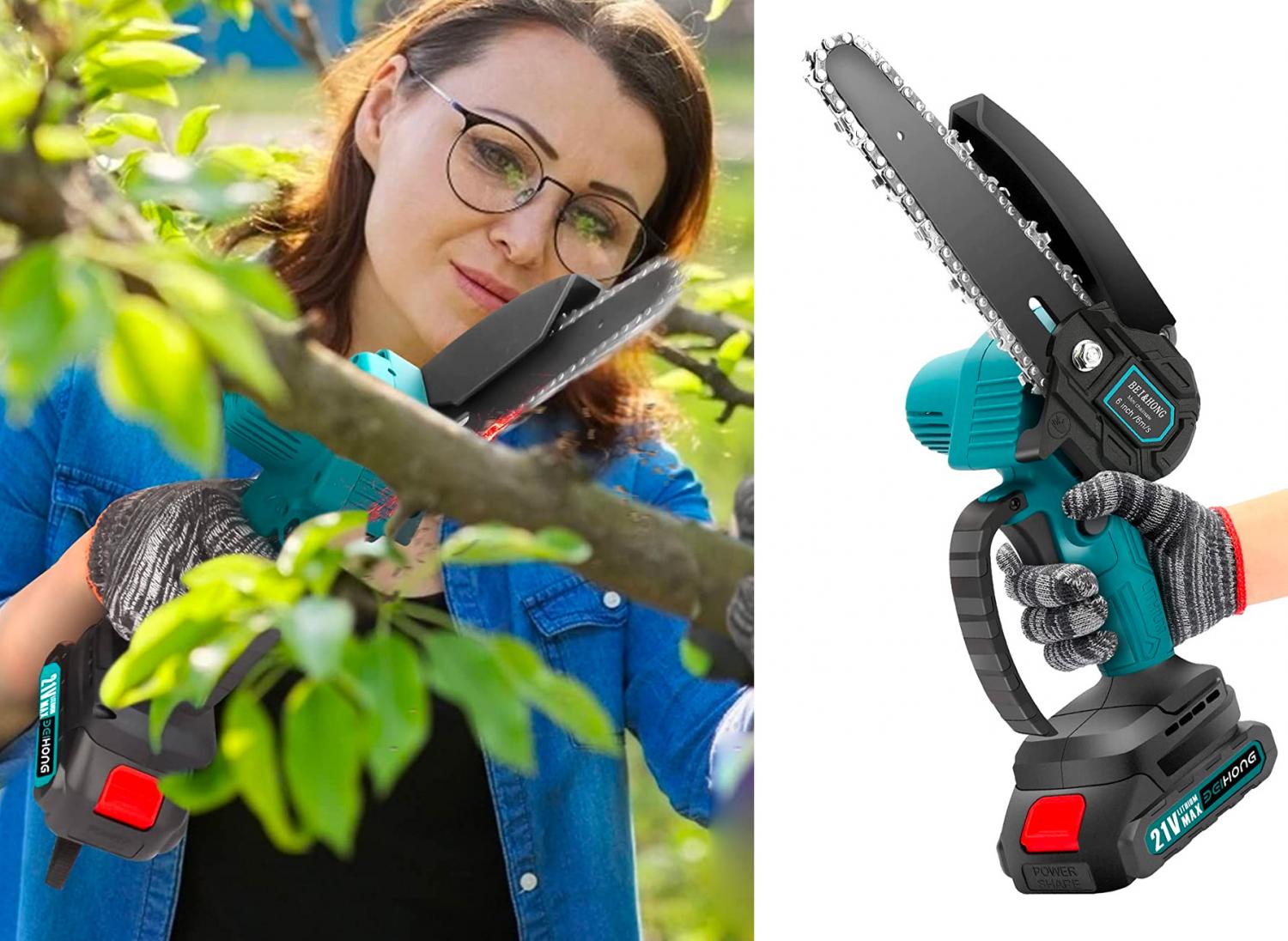 Source
Today we're focusing on the Orlemo Mini Electric Chainsaw, a tiny powerhouse of sawing glory that's already inspiring me to go out and build my own log cabin. This miniature electric chainsaw has a four inch blade and a powerful guide chain that makes sawing fast and smooth with very little effort on the user's part.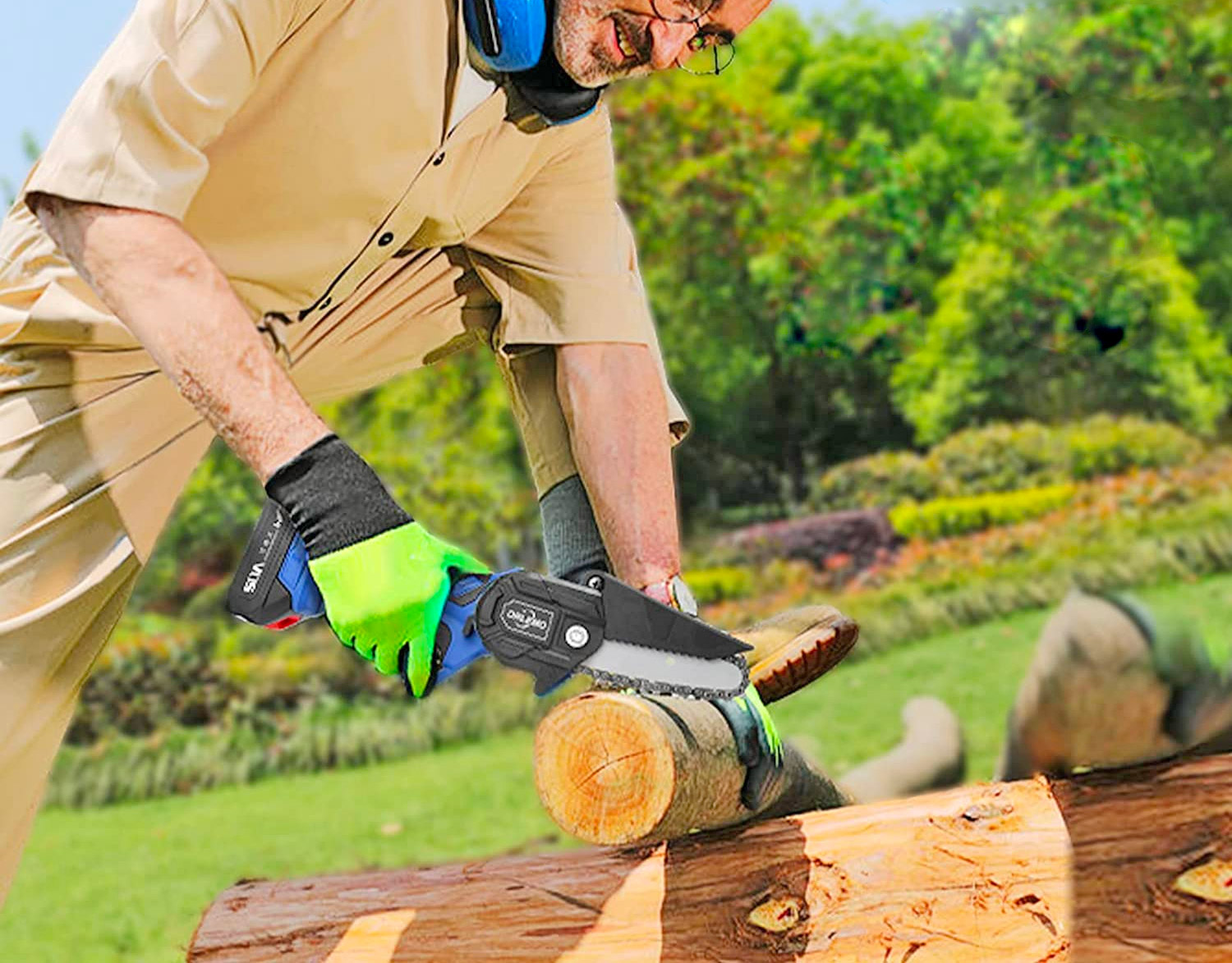 The unique tool is powerful and lightweight enough to be used with one hand, and the ergonomic design makes the act of sawing easier than ever before. The mini chainsaw also has a built-in LED light that shines on the cutting surface so you can even operate the saw safely in low light conditions.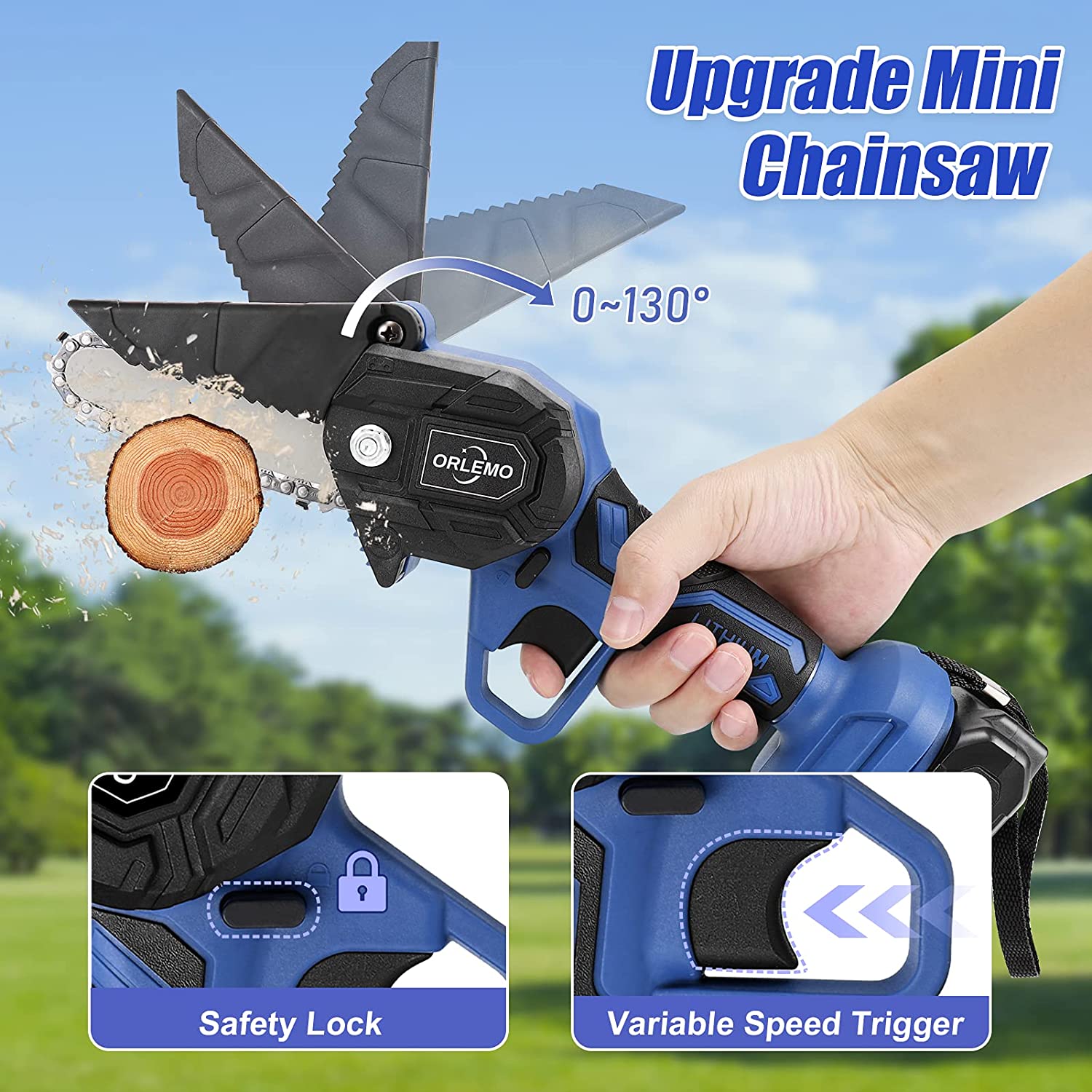 With the battery pack in place, the entire tool weighs less than 3 pounds. The miniature chainsaw is only 13 inches long so it can be easily thrown in a bag or carried from point A to point B without the hassle of carrying around a massive and heavy regular sized chainsaw.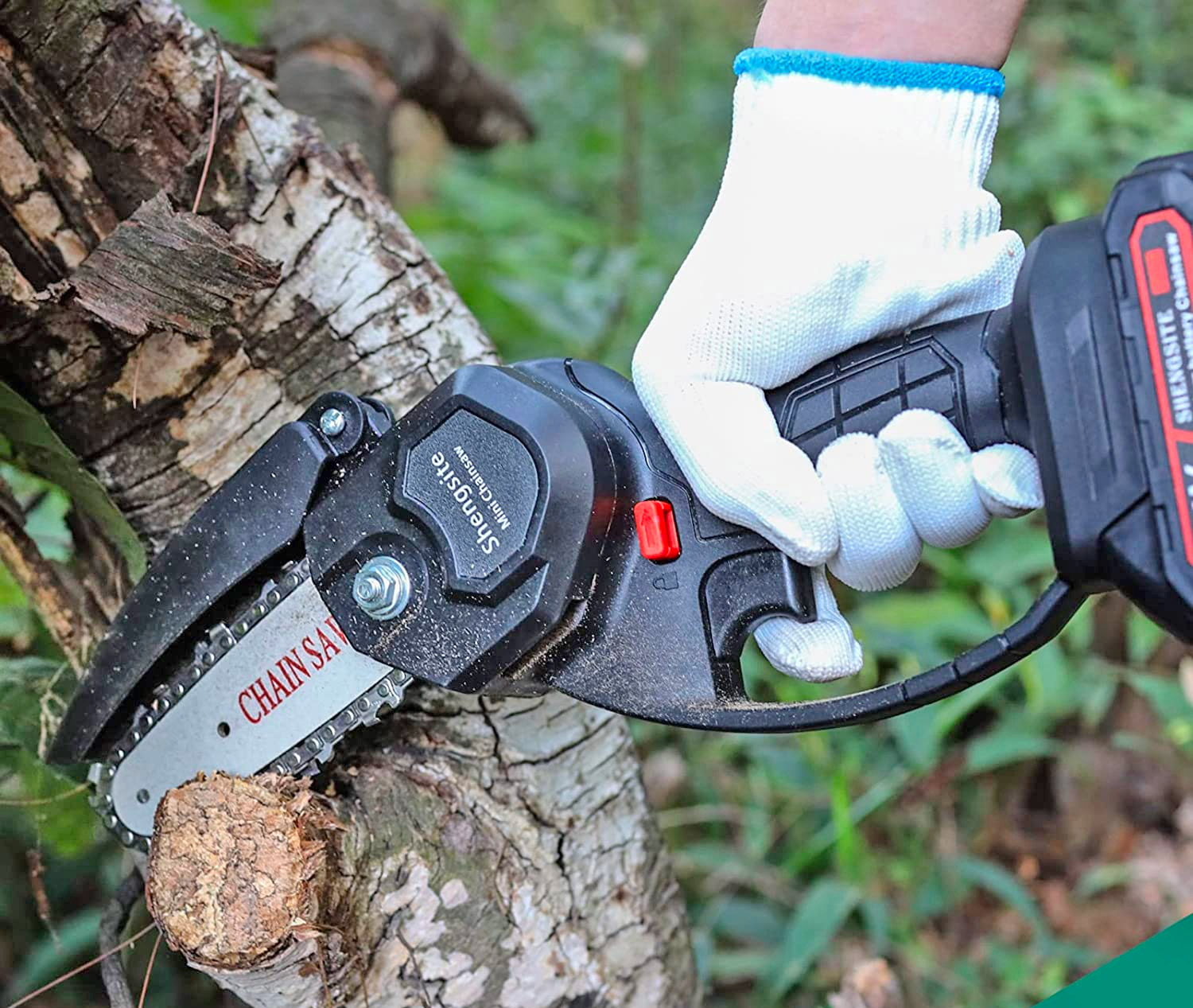 Source
The mini chainsaw has a cutting speed that's totally adjustable and the blade itself can be rotated up to 130 degrees, which is helpful for pruning branches at a weird angle if you're working in the yard or garden.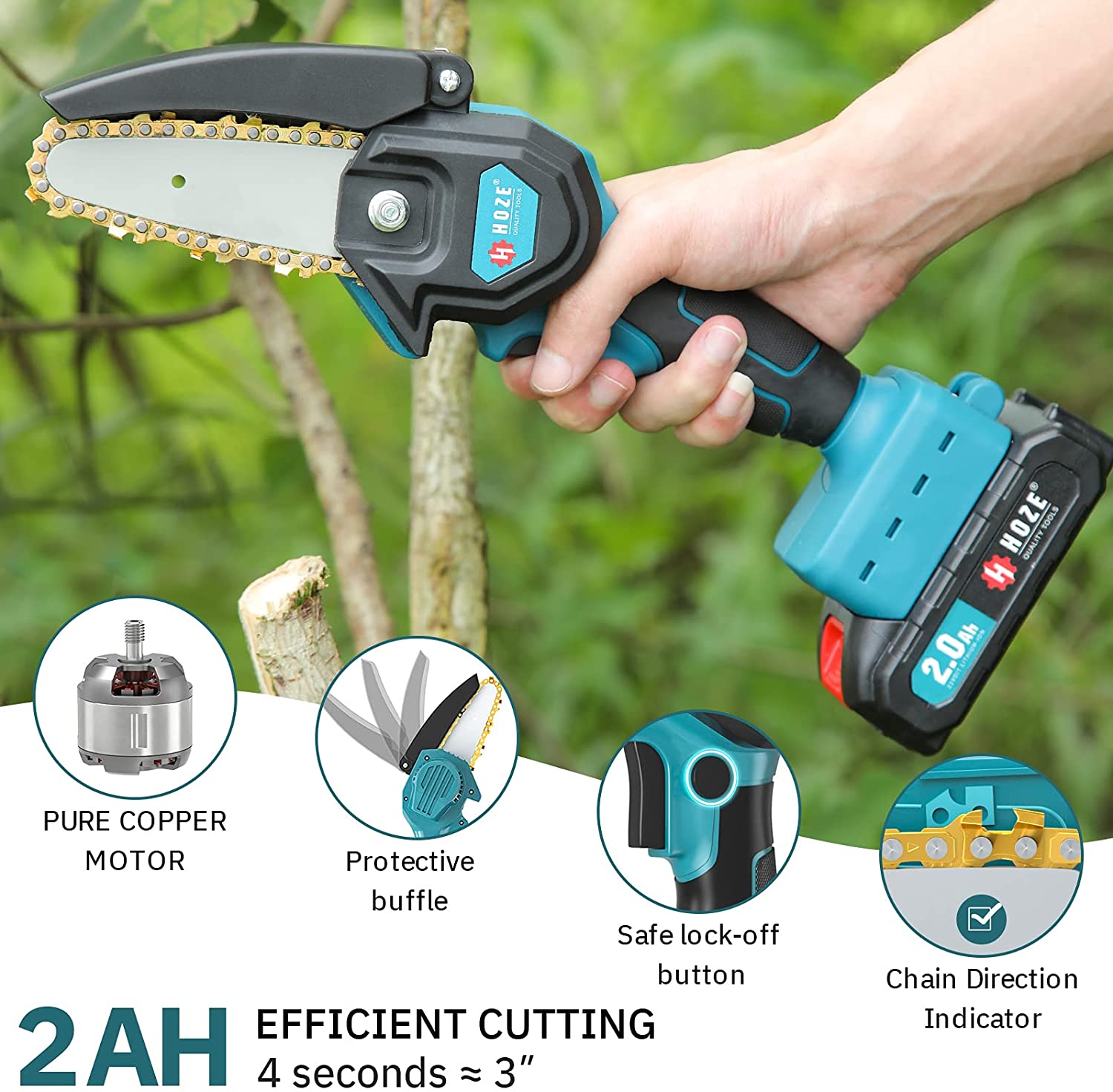 Source
The handheld chainsaw comes included with a lithium ion battery that has a running time of up to 25 minutes depending on the cutting speed, and you can recharge the battery to full power in less than 3 hours.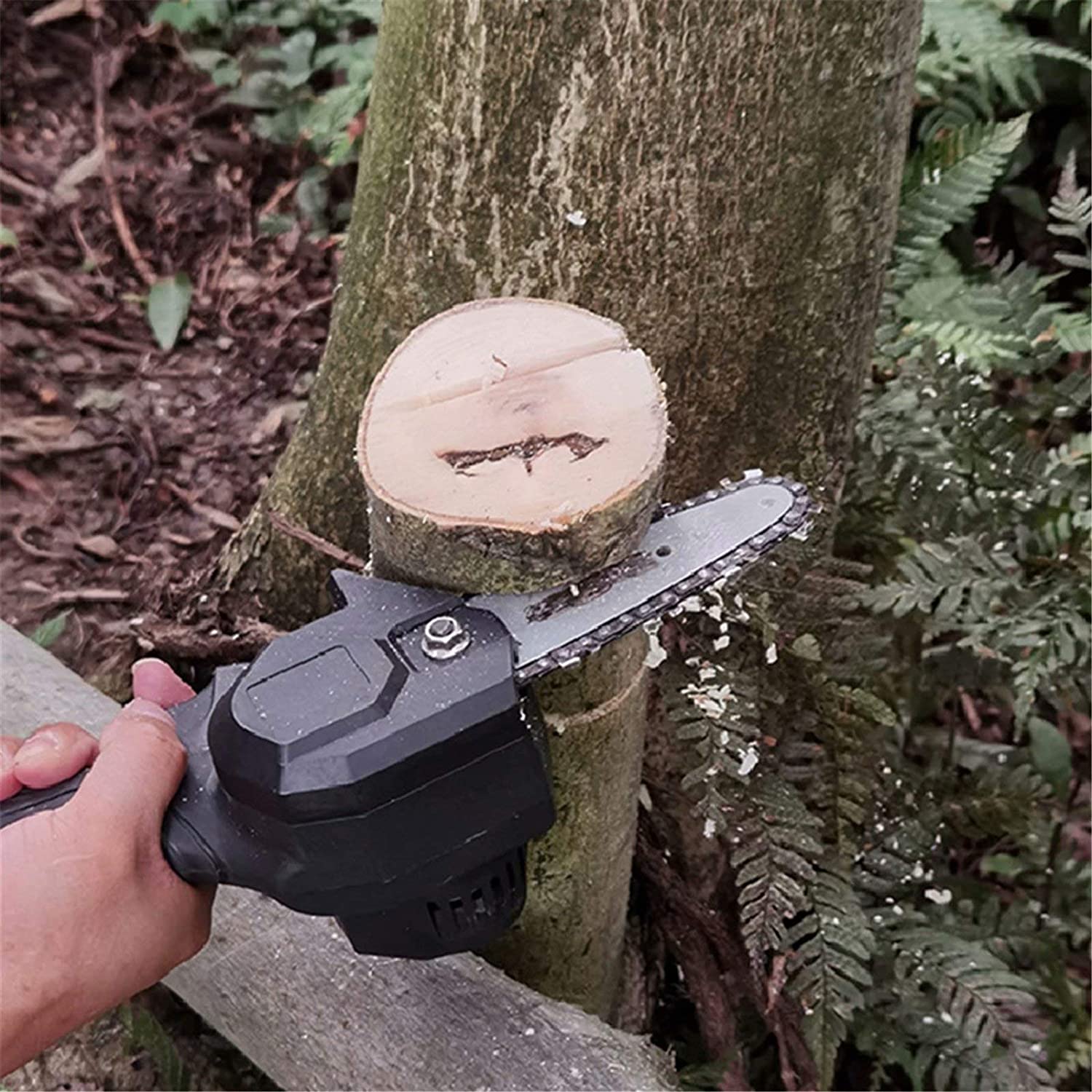 The mini electric chainsaw is designed with a few safety features in place, including a sprocket cover and a safety lock. It even has built-in ventilation holes so the device won't overheat.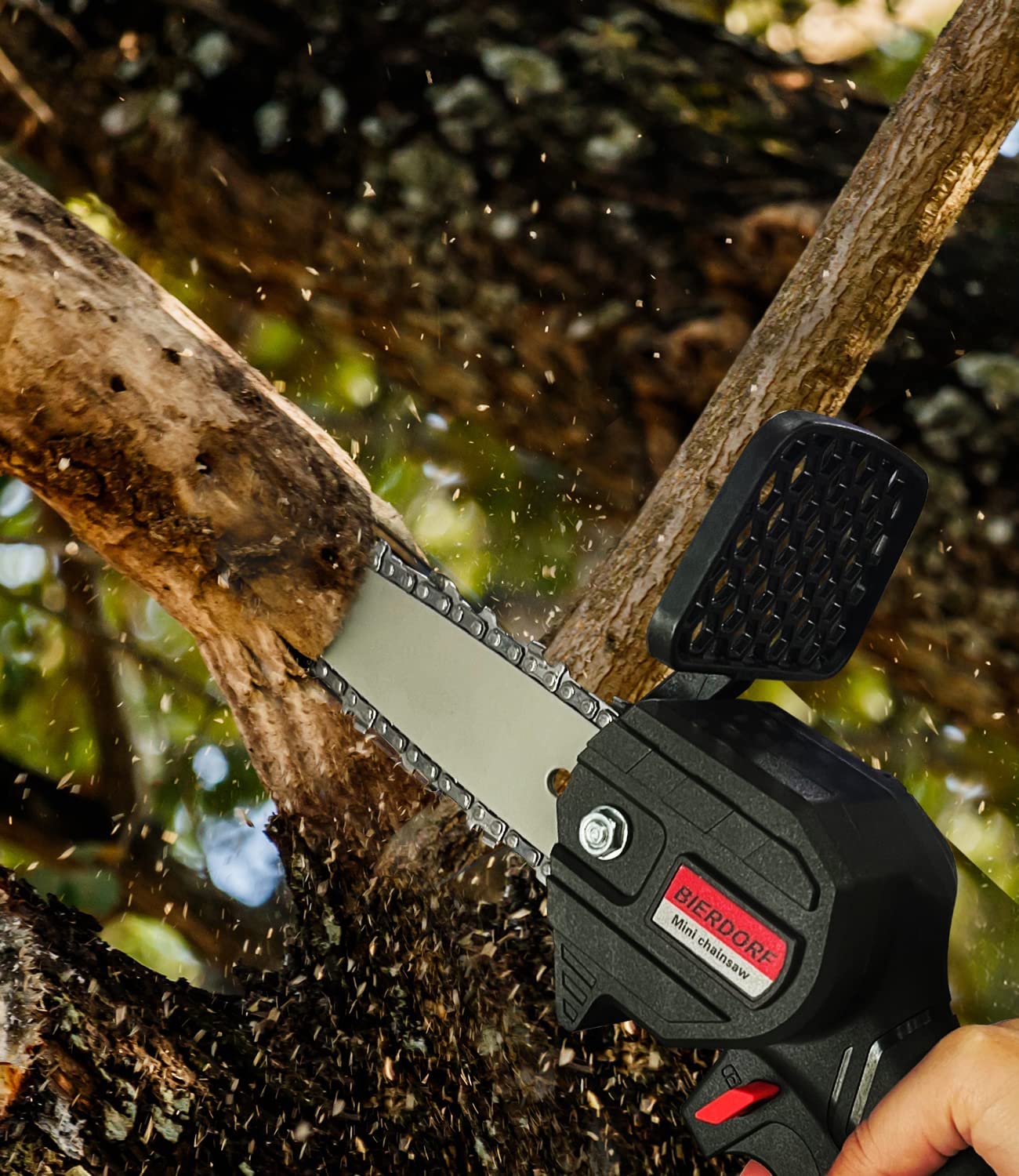 Source
Whether you're gardening or cutting firewood, this high-efficiency chainsaw uses a copper motor and chain tooth design that should get the job done with ease.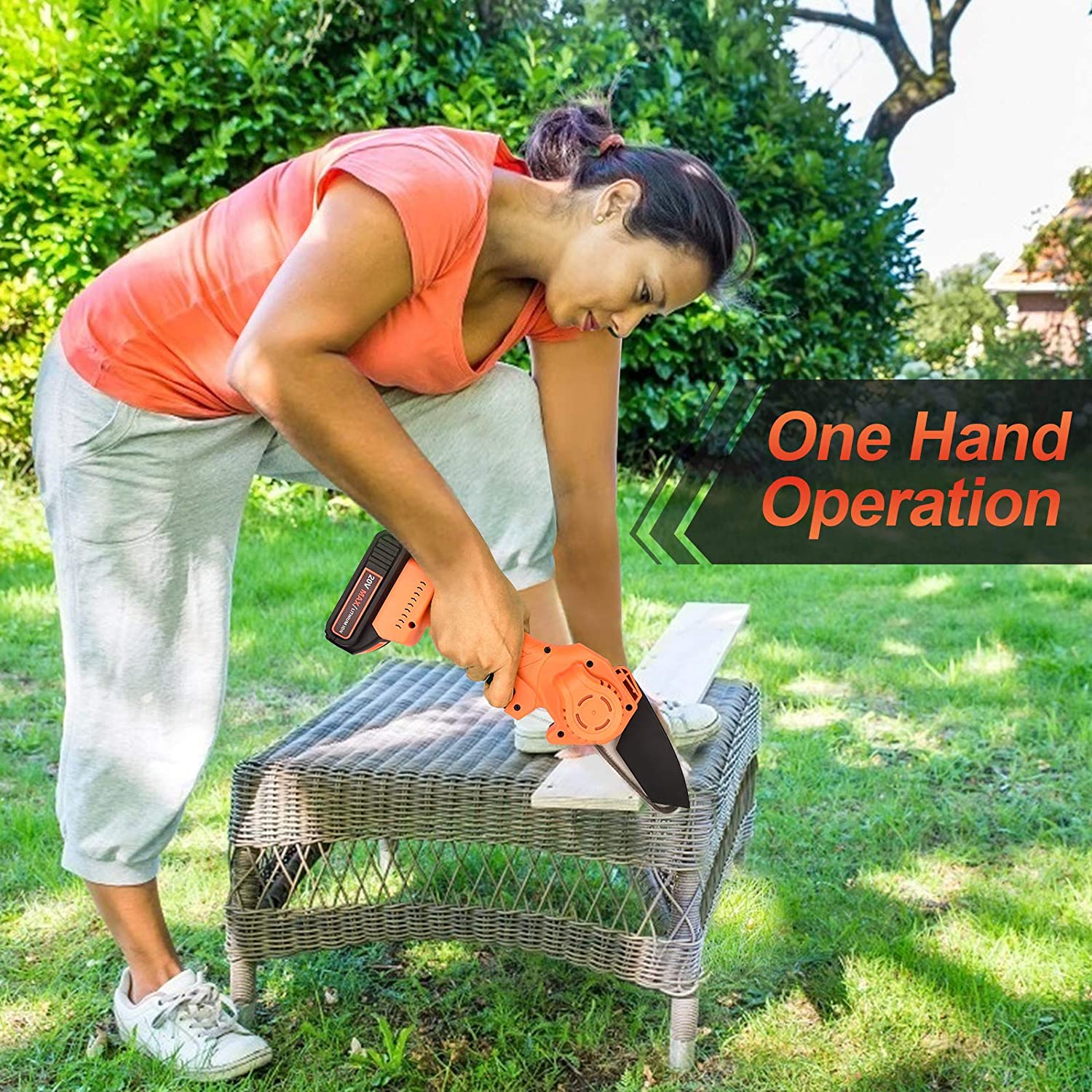 Source
Just in case you're still not sold on this feature-loaded electric chainsaw, maybe one of the many rave reviews on the product's Amazon page will do the trick.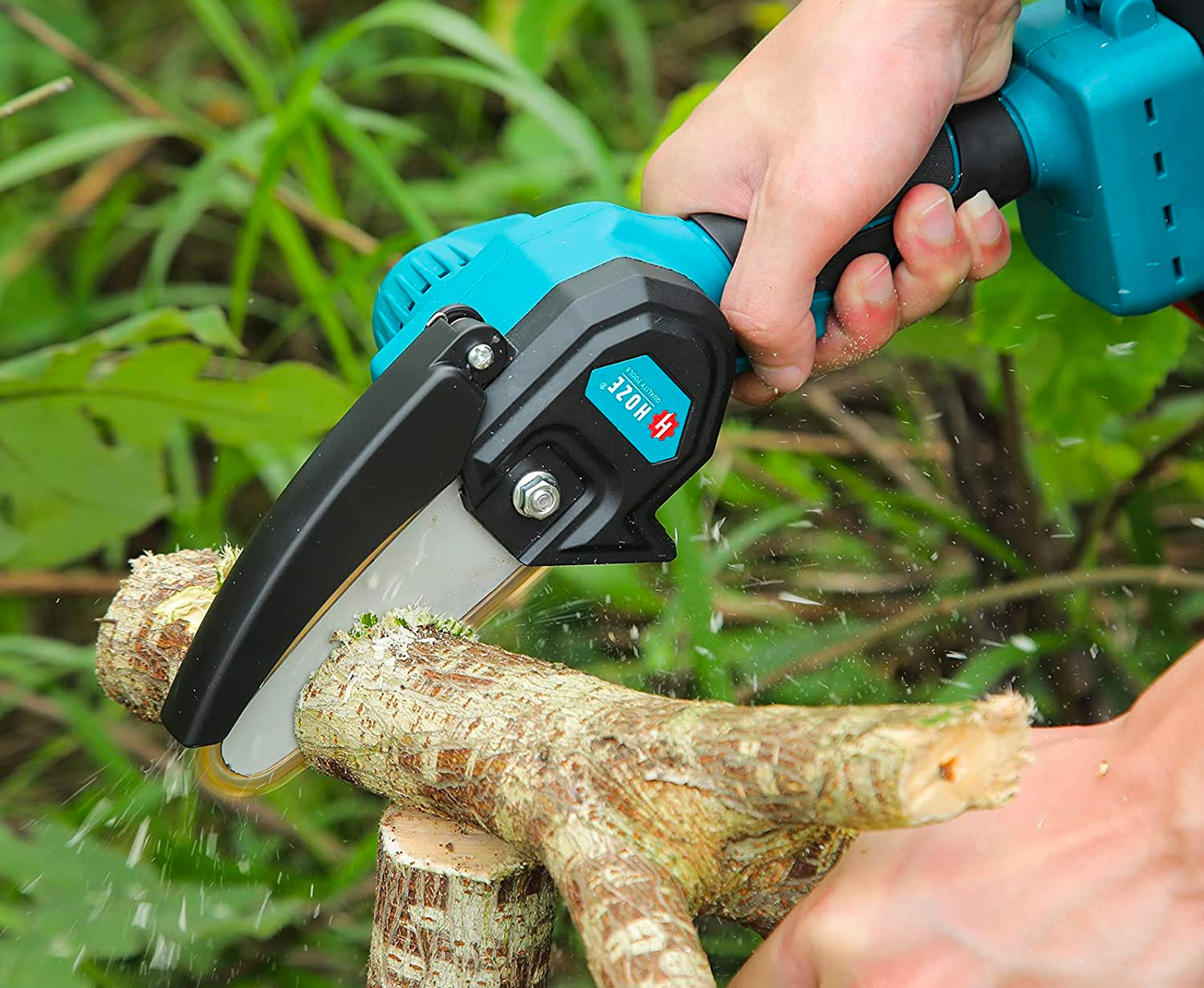 Source
According to one five-star review, left by a customer with the username Duncanville, "I put this tough little tool to the test and it passed with flying colors! I was skeptical, thinking that for the low price it would be an inferior version of the higher priced models. Not so. It cut perfectly and held its charge. Great tool for the price!"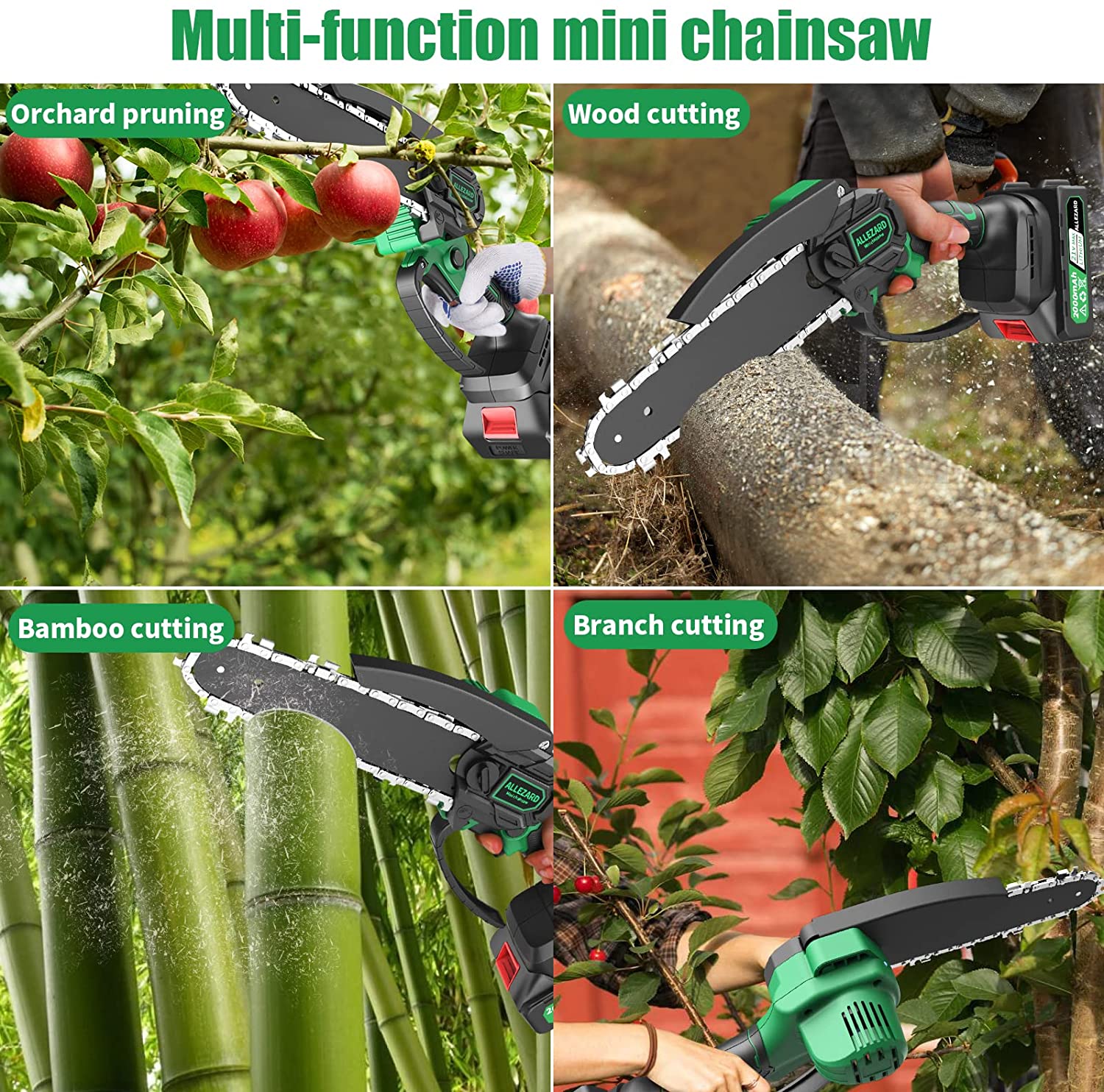 Source
Not too shabby! You can currently buy this handheld mini chainsaw for around $59, which is considerably cheaper than full-sized chainsaws.Do you want a chainsaw that's even more compact? Maybe it's time to check out the Bosch EasyCut NanoBlade, which I think is the only chainsaw that I would ever describe as "cute".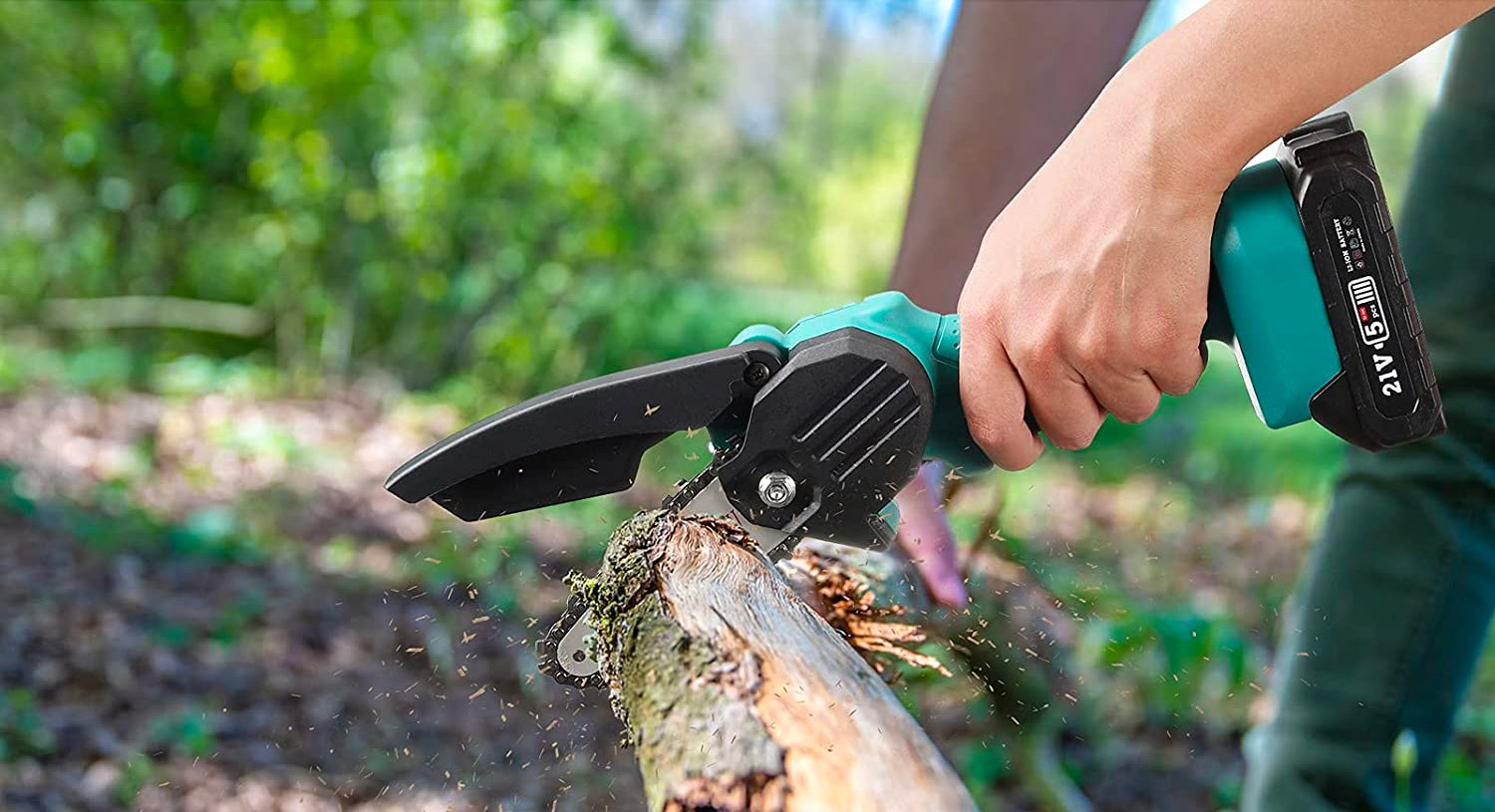 Source
There's a few different versions of the mini chainsaw available on Amazon, and they range in price between $35-$70! Some of the mini chainsaws on Amazon come with extra batteries and chains along with some other options, so you should check them all out and see which one is best for your needs!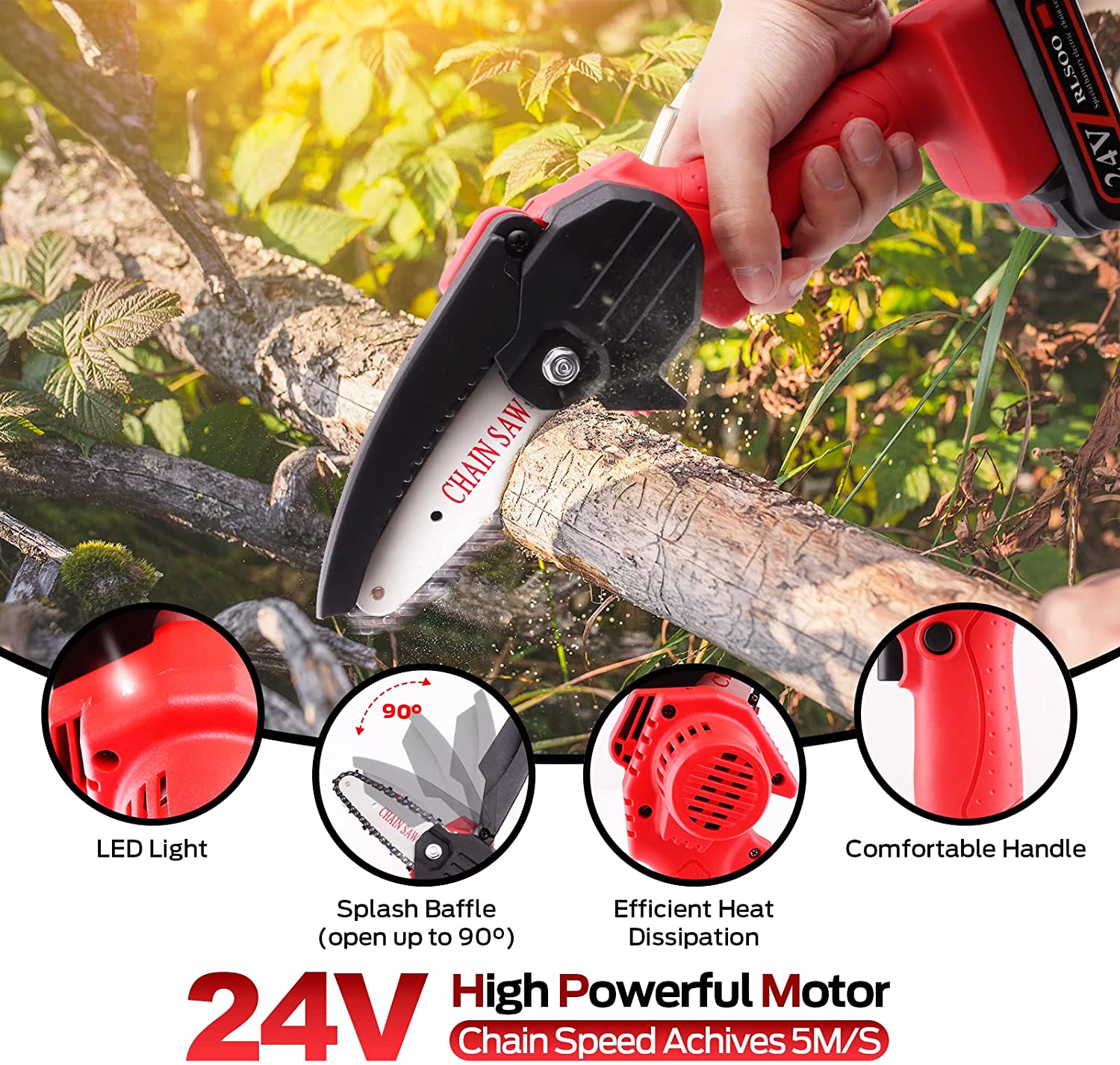 Source
Be sure to check out the Bosch Nano mini chainsaw which we featured a while back!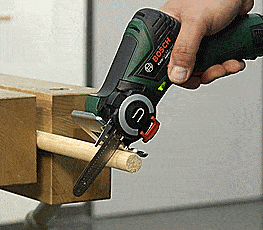 Checkout a full review of the handheld mini chainsaw via the video below.
Subscribe To Our YouTube Channel