This Halloween Garden Gnome In a Jason Mask Is a Perfect Creepy Addition To Your Garden
By Ryan on 10/01/2021 9:56 AM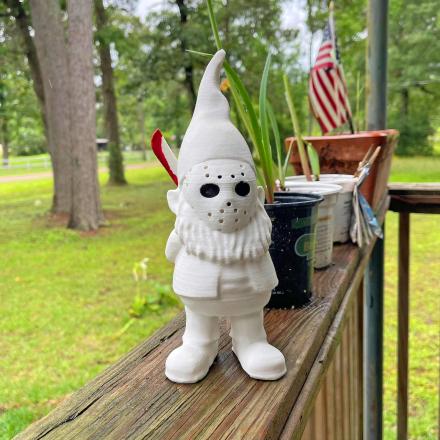 Let's face it, garden gnomes are creepy. Whether they're mooning you, giving you the finger or feasting on a flamingo carcass (that escalated quickly), I'm just not a fan of their little beards and their mischievous ways. But that's just me! Some people love these little weirdos and are game for any variety of tiny lawn man. That's why - as the weather cools down and Halloween approaches - I've been tasked with sharing this creepy garden gnome that looks like Jason from the Friday the 13th movies!
Another clever design from the entrepreneurial artisans at Etsy, this sinister garden gnome is wearing Jason's iconic hockey mask and holding a machete behind his back. You can't fool me, little garden man!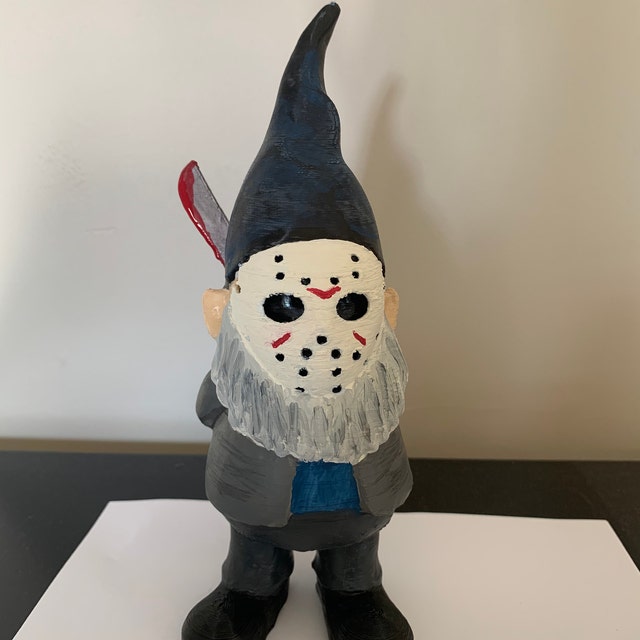 This Jason Vorhees garden gnome stands 8 inches tall and is the perfect addition to your yard's spooky Halloween decor. Stick this guy in a bush and you're sure to terrify neighbors or those pesky trick or treaters.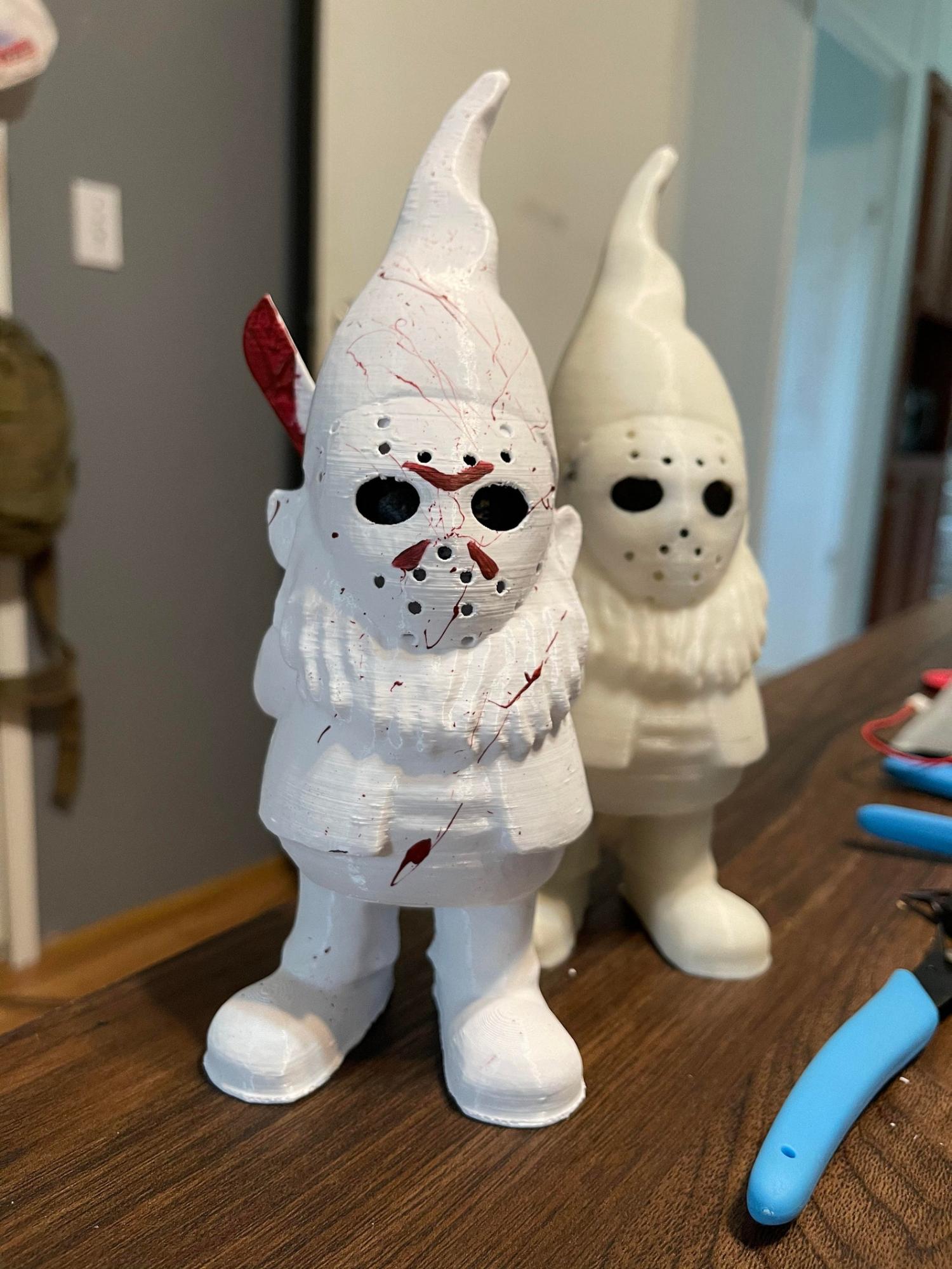 Each Jason Vorhees garden gnome is 3D printed to order and you can choose between a plain white design or a gnome that's painted to your liking.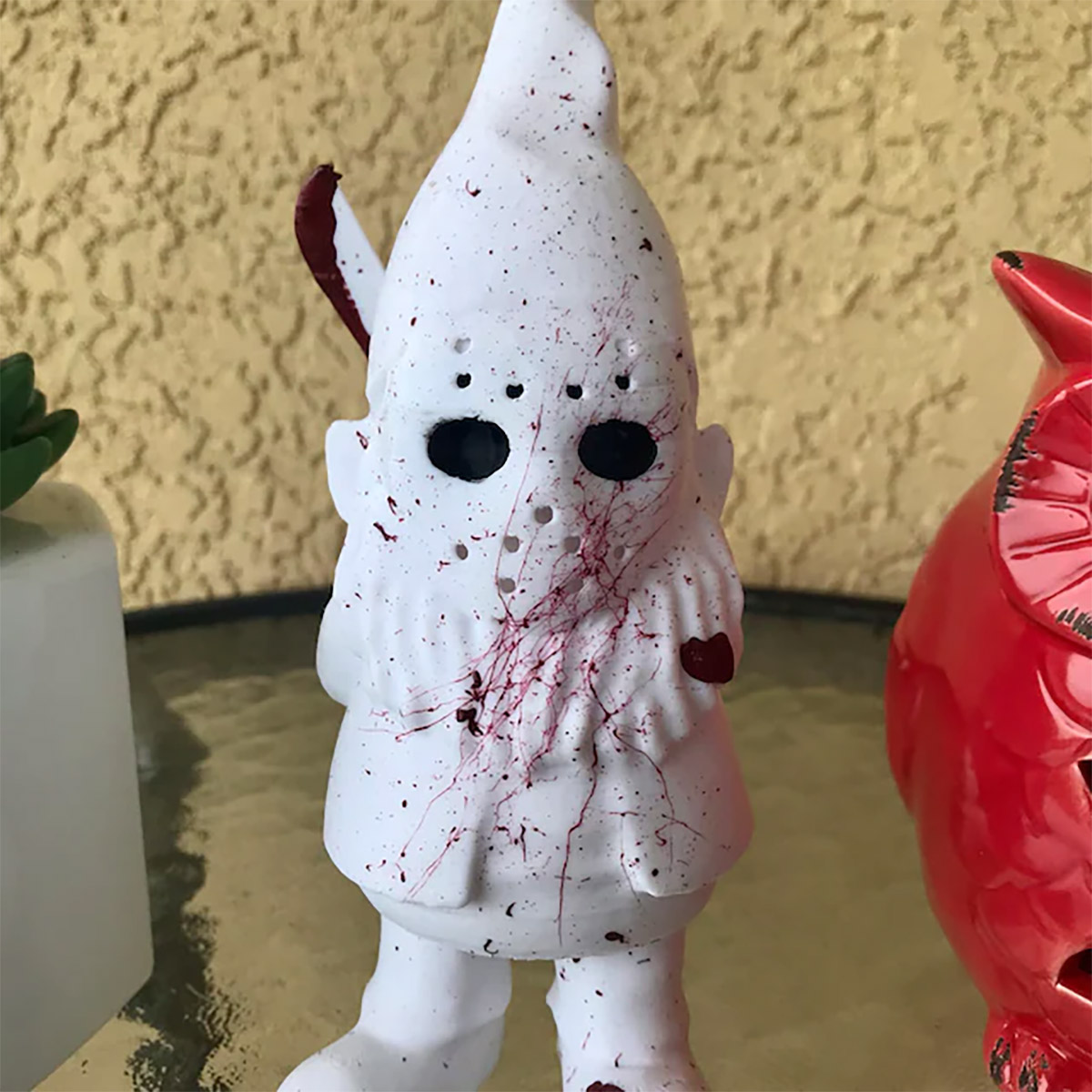 By painted, I actually mean covered with streaks of blood so it looks like your friendly neighborhood garden gnome just took a trip down to Camp Crystal Lake.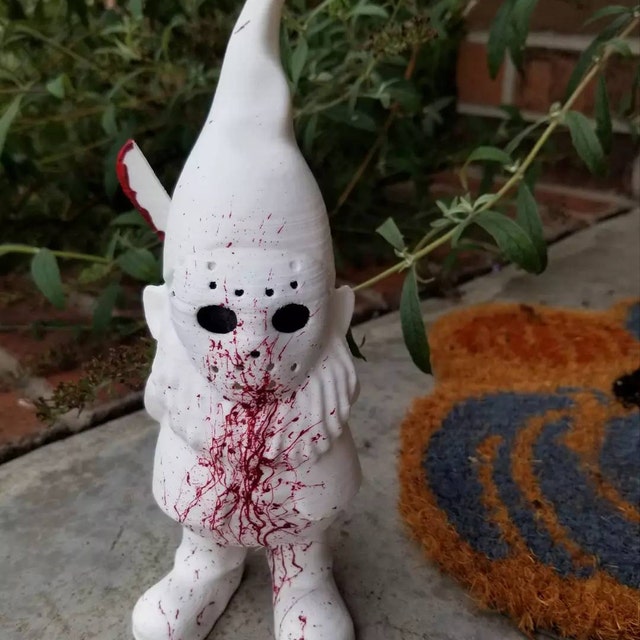 According to the Etsy seller, Tacti Prints from Houston, Texas, each garden gnome takes 8-12 hours to be created. The 3D printed plastic is melted to 400 degrees Fahrenheit and reshaped into the legendary serial killer's image. Then the model can be sanded and painted per your instructions.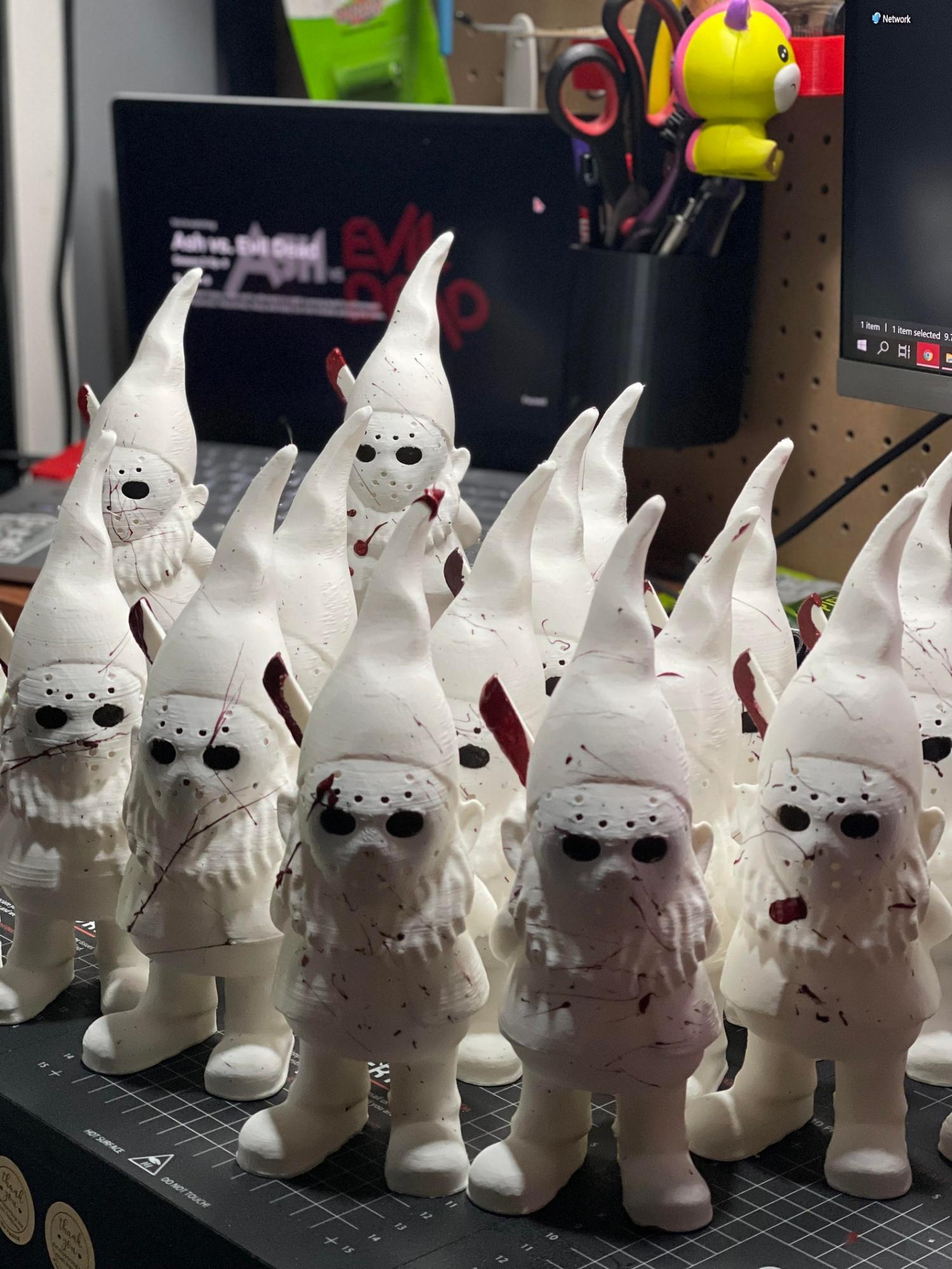 Like I mentioned, I'm not the biggest fan of little garden people sneaking around my yard, but even I can't deny that people are loving this spooky Jason Vorhees garden gnome.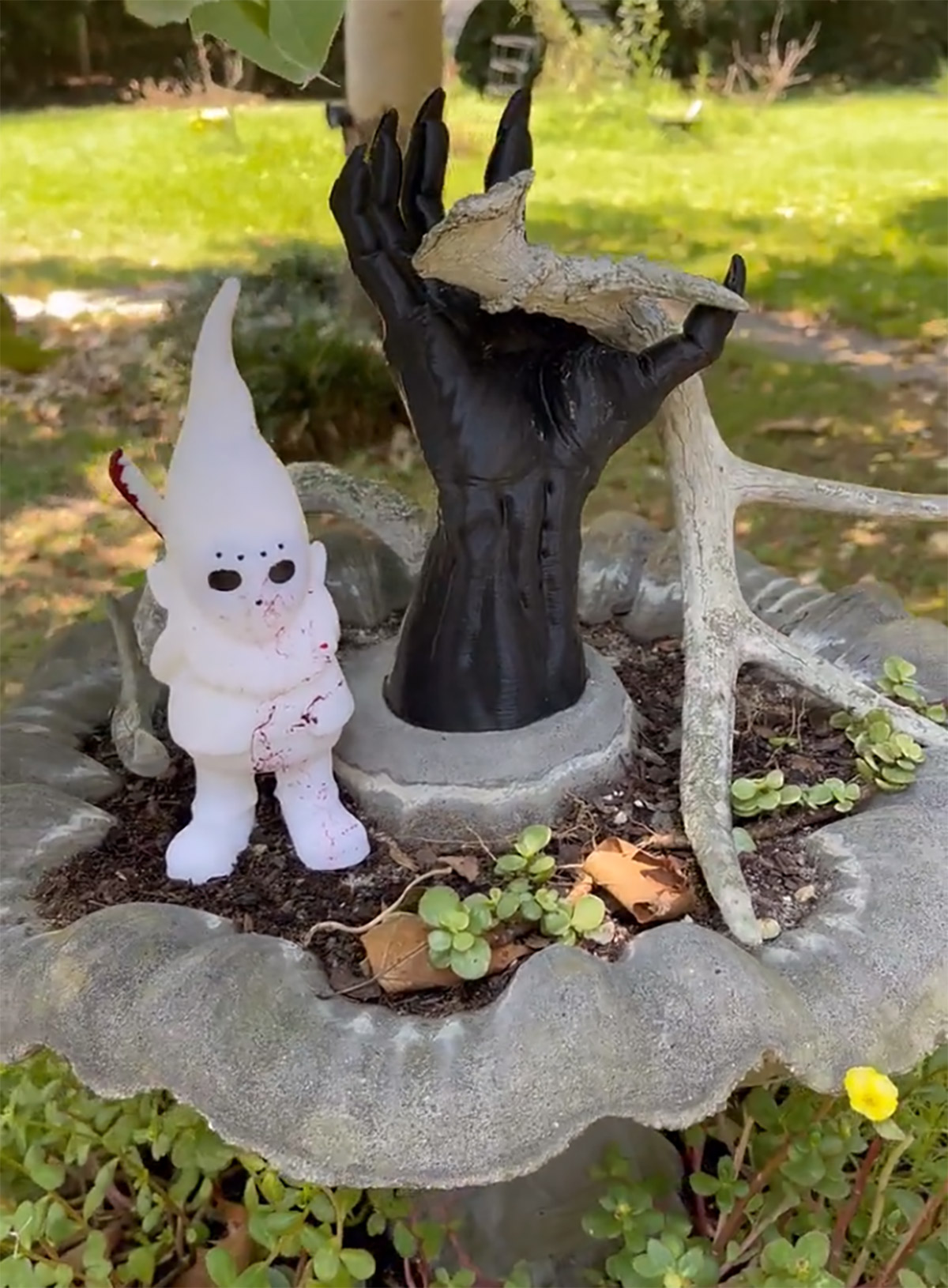 Among dozens of other five star ratings, one pleased reviewer with the royal title of Mr. Halloween had this to say: "Perfect!!!!! The game has begun and we see how long it takes for my wife to notice him traveling through the yard. The quality of the print is outstanding. Fast shipping and safely packaged for protection during transit. I may end up getting another one just for the fun of it."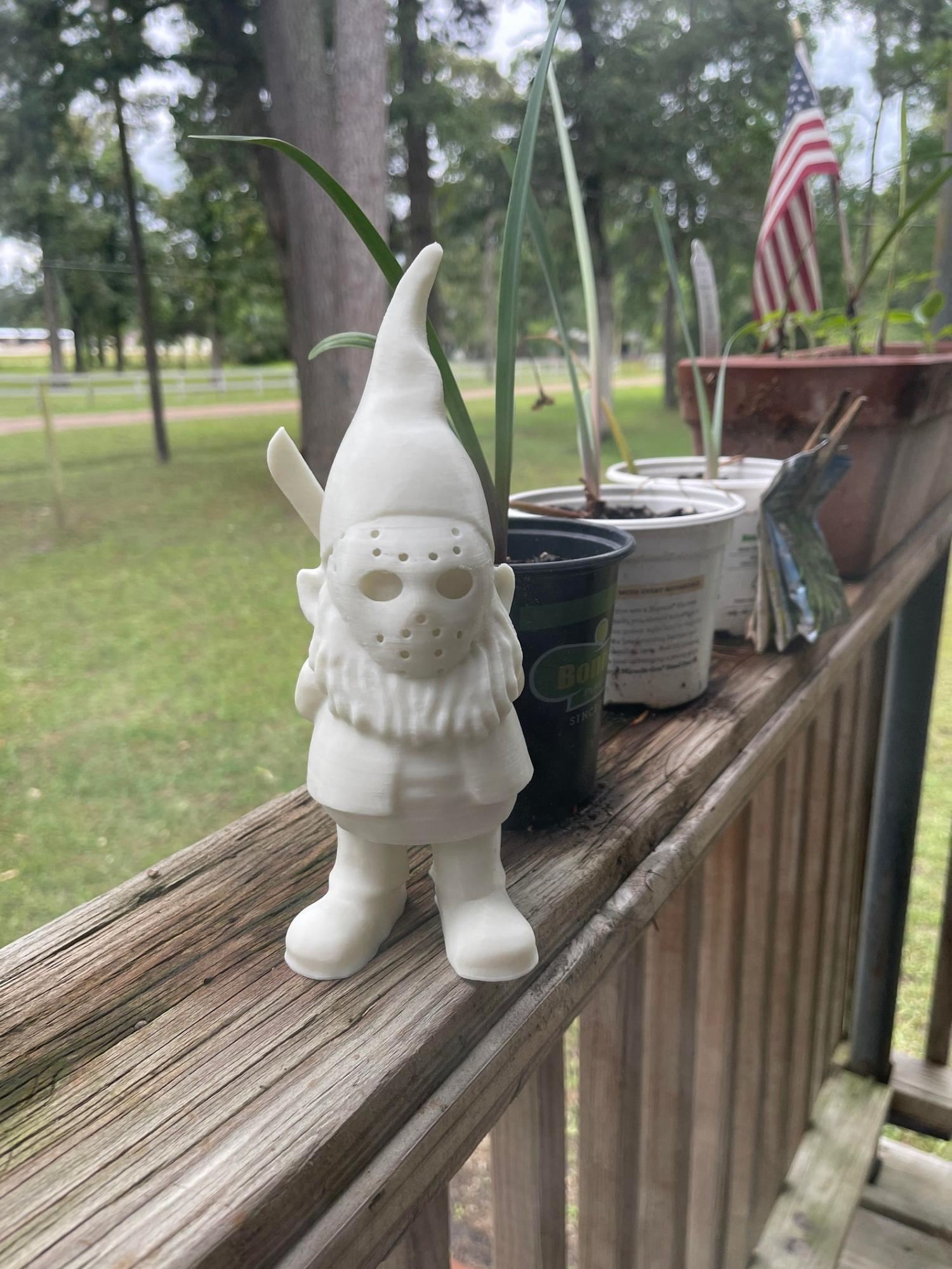 You can choose between having your Halloween garden gnome plain white or painted with blood on his knife/mask! Each Jason Gnome measures 8 inches tall and is perfect for hiding in your neighbors garden, or placing one in your own yard or garden for a spooky twist!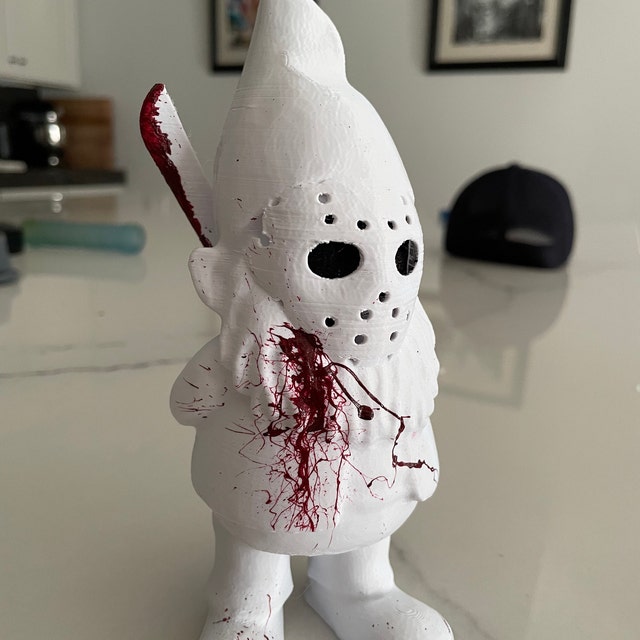 Each Jason Mask garden gnome is 3D printed from PLA plastic!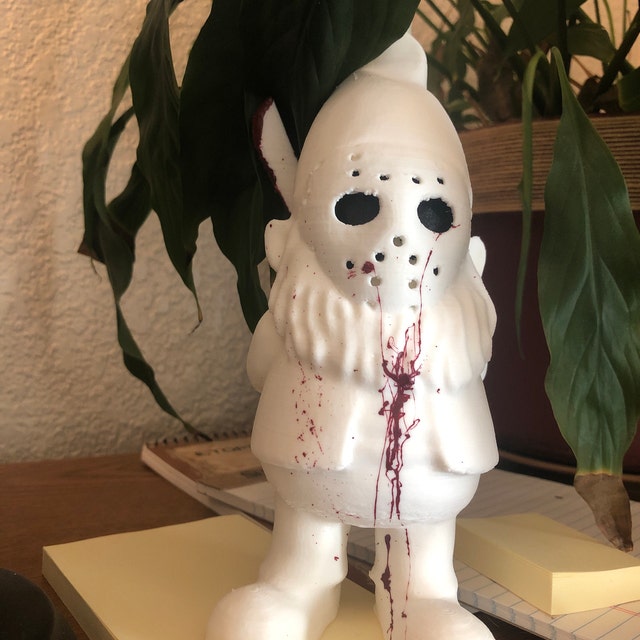 The creepy Halloween themed garden gnome goes for about $13.50 on their Etsy shop!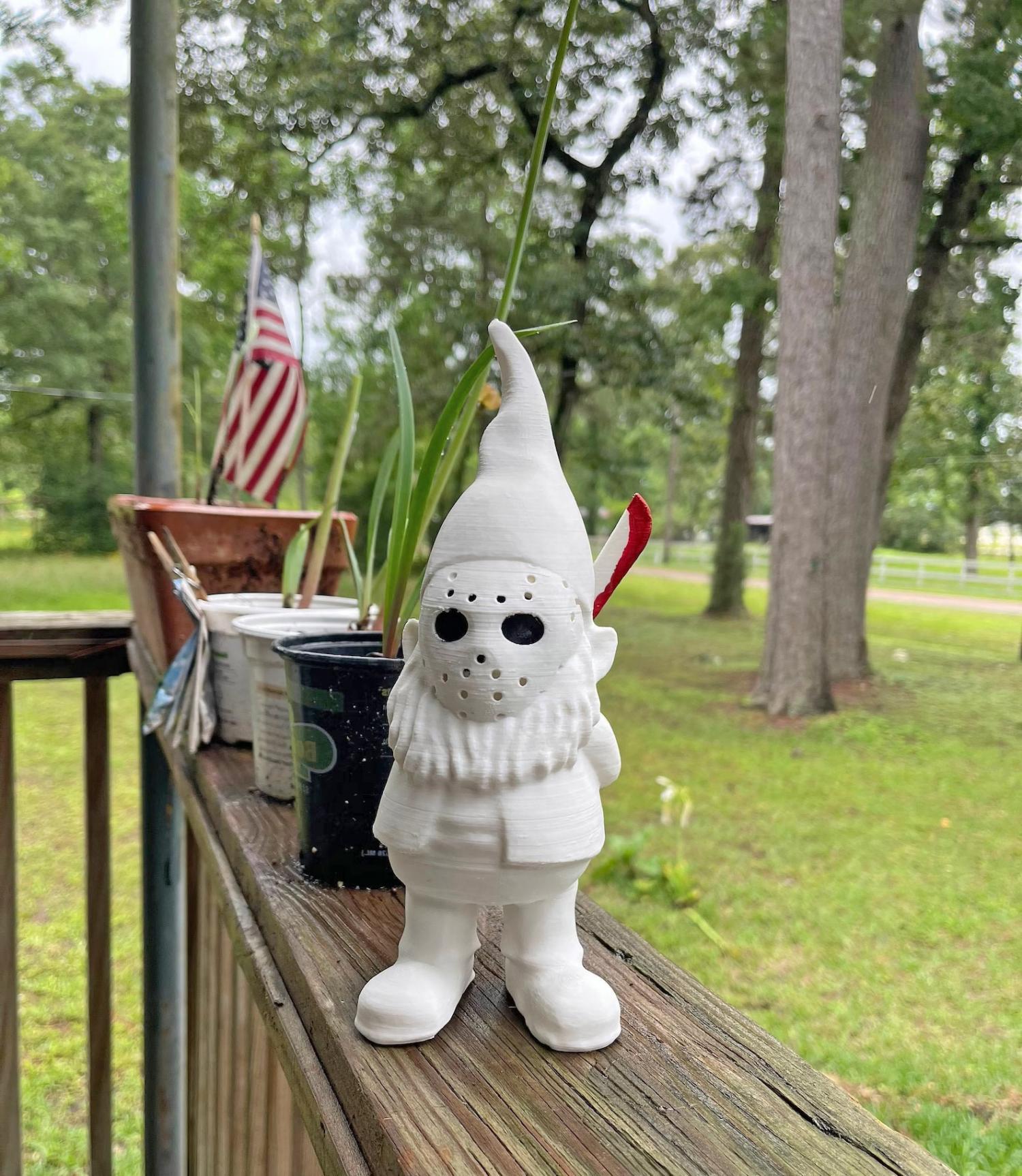 Want something spooky but you aren't a huge horror movie buff? Tacti Prints also sells popular 3D printed goodies like these life-sized demon hands, little plastic ghosts, and yes, you guessed it: chicken arms.