This Hand Powered Water Pump Lets You Purify Any Water Source
By Ryan on 09/22/2015 4:37 AM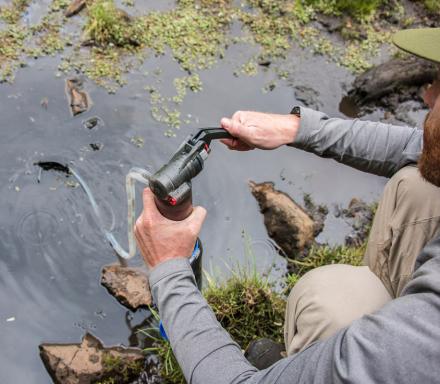 The MSR Guardian Purifier is a water purifier that allows you to purify water from any water source. Whether the water comes from a river that doesn't look the cleanest, a moldy puddle of rain water that's been sitting stagnant for a month, or a pile of urine soaked cow dump that's been slowly turned into a sludge, the Guardian Purifier can extract whatever water the liquid contains and purify it to make it drinkable.
To use the device simply place the tube into a liquid that you'd like to purify, pump the purifier using the attached hand lever, and it will pump water into a container. Once you've pumped enough water, you simply add 5 drops of a purifier solution per liter of water, which kills pretty much anything in the water that's harmful.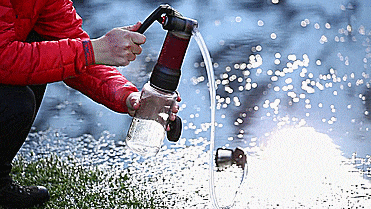 Made by MSR, a Seattle based company that specializes in outdoor gear and cookware, the Guardian water purifier pump is able to inactivates 99.99% of waterborne viruses, waterborne bacteria, common protozoan parasites such as giardia and cryptosporidia, and will even particulate odors and bad tastes.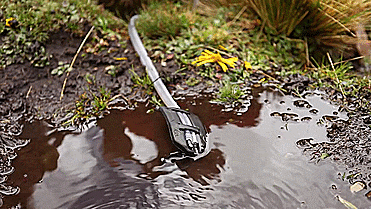 The Guardian water pump is able to purify 2.5 liters of water per minute, can filter up to 10,000 liters of water in it's lifetime, and will even self-clean itself so you don't have to take it apart and clean it. The water purifier weighs just 1.1 lbs, and measures 58 inches long with the tube x 11 inches tall x 5 inches wide.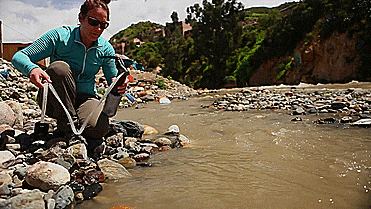 Check out the water purifier pump in action via the video below.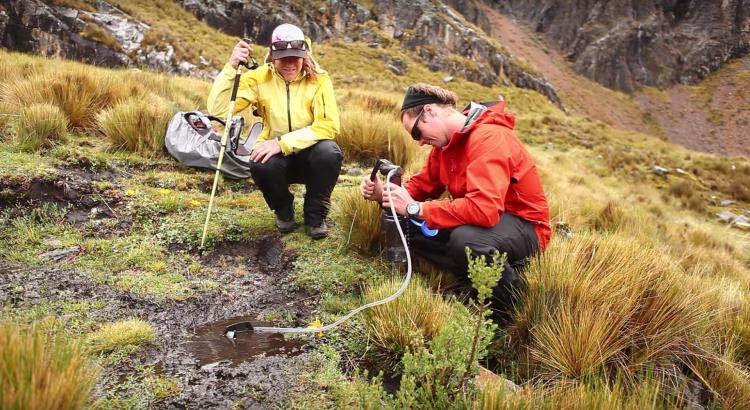 Note: The Guardian Purifier water pump is not available until January 2016, so we are linking to one of MSR's older models.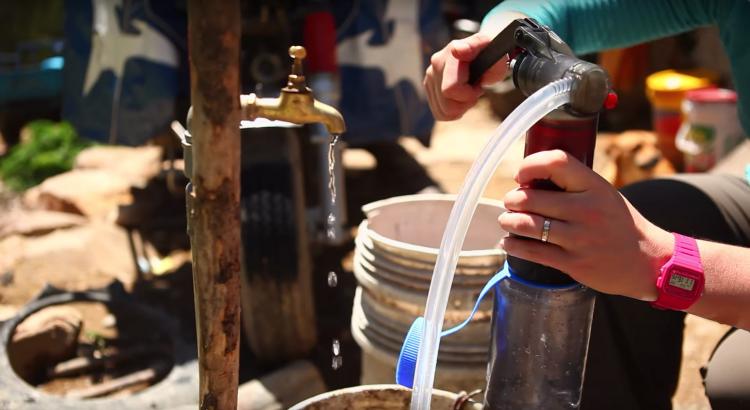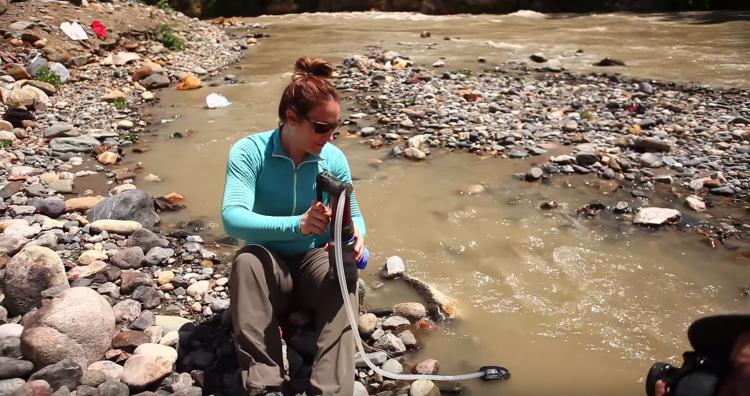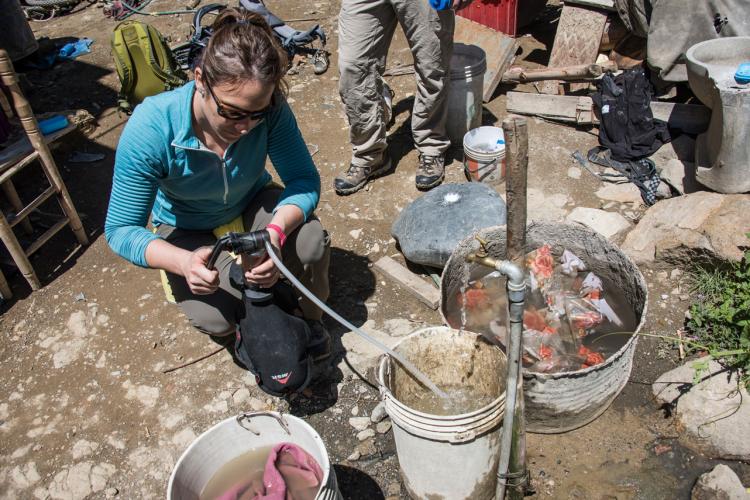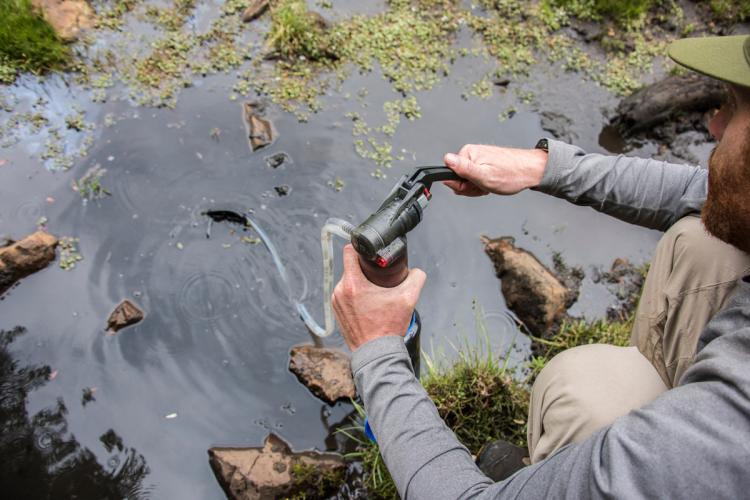 Subscribe To Our YouTube Channel