You Can Now Get Giant Cat Stickers To Cover Up Racist Graffiti You Find On The Streets
By Ryan on 03/12/2020 9:31 AM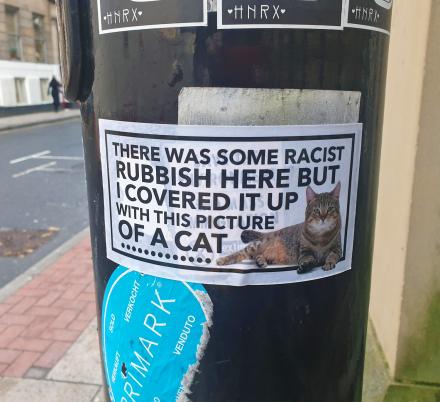 Depending on where you live and what part of the city you're in, chances are you probably walk or drive by some racist graffiti on walls, lamp posts, or on the ground every day. Well, someone from Manchester had enough of it and made these quirky cat stickers to cover them up. They read: "There was some racist rubbish here but I covered it up with this picture of a cat", with of course a picture on the side of the sticker of a cat lounging nonchalantly.
Sure, you could always report the graffiti, or attempt to clean it up yourself, but there's just something so satisfying about taking care of it in the most witty way possible! Not only are you covering up some terrible text or picture, but you're giving everyone a new awesome message to read that's positive, and it has a picture of a cat that'll draw everyone in!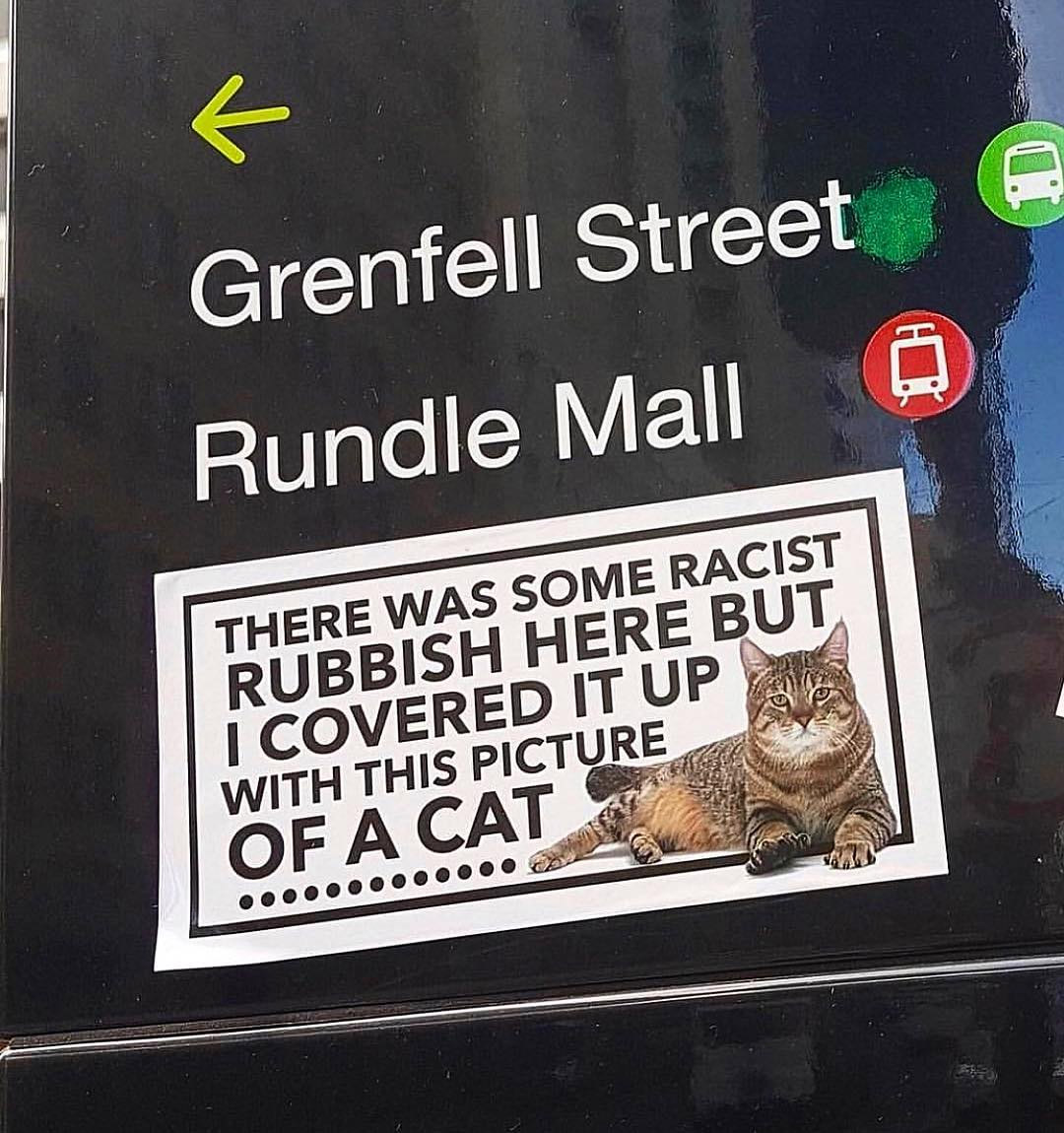 The racist graffiti covering cat sticker won't solve the problem entirely, but it'll at least cover it up until the city eventually takes care of it by repainting the wall, cleaning the ground, etc... Plus, the witty cat sticker is not just trying to hide it, but also acknowledge the issue and bring it to the forefront, and face it head-on.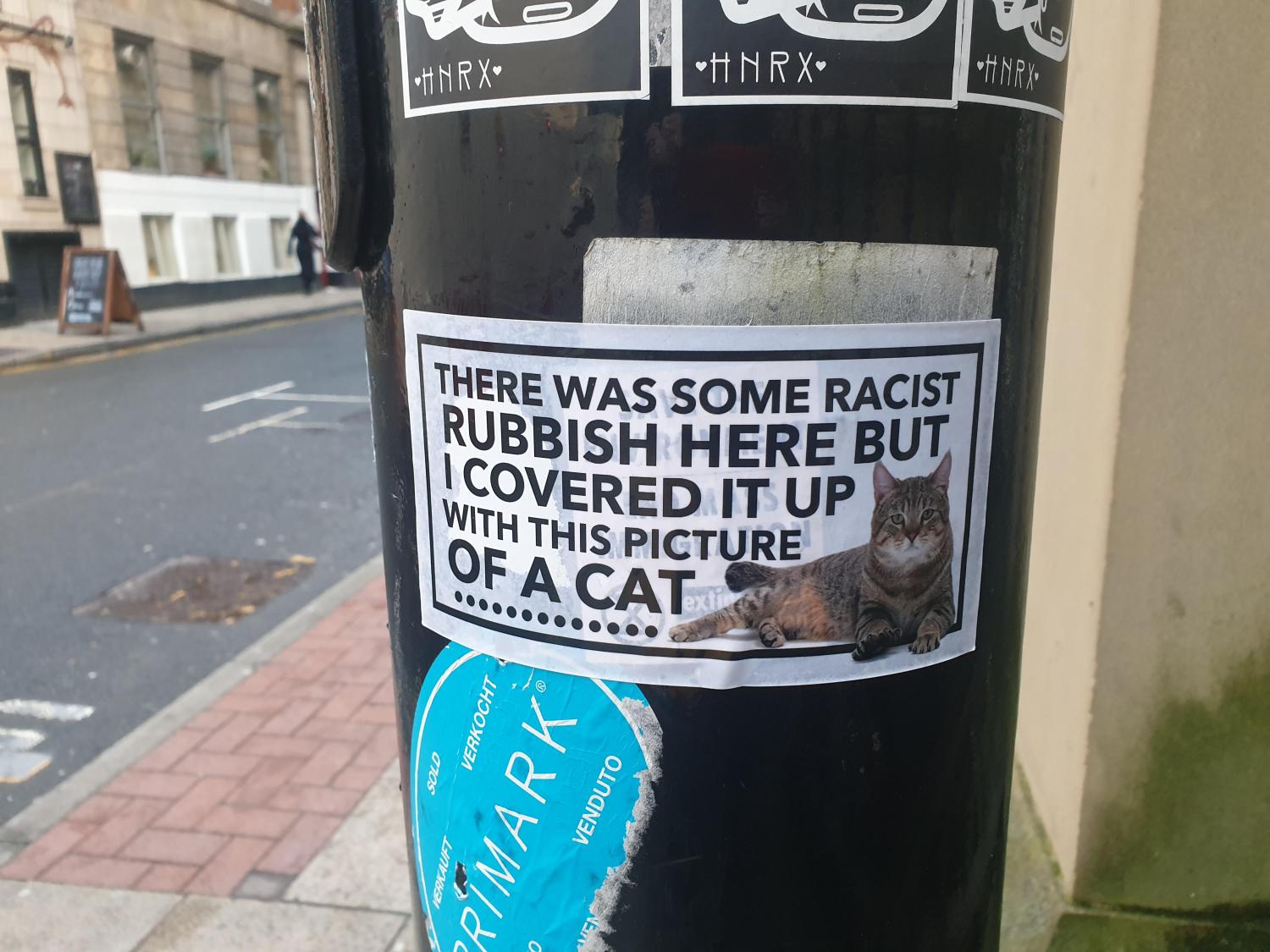 Bored Panda reports:
"People have spotted the stickers all around the city (Manchester) covering hoax Extinction Rebellion posters with inflammatory messages about immigration and race. Although the person behind this is unknown, it seems that the stickers themselves come from an Australian organization called Cracks Appearing Distro."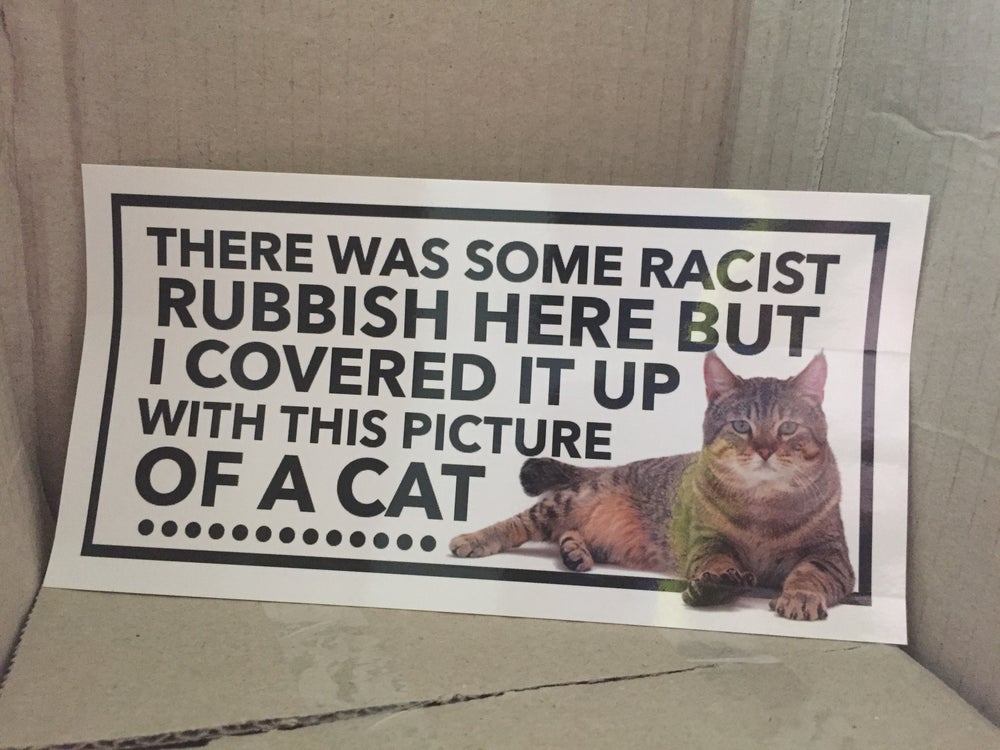 This isn't the first time people have attempted to cover up racist graffiti in a unique and witty way. As back in 2016, graffiti artists were helping cover up racist graffiti by turning swastikas into cute little animals like a cartoon mosquito, owl, and a cute tangled-up person. The Verge reports:
"Within a few minutes, Omari and another artist transformed the giant swastika into a cartoonish mosquito, effectively neutering a symbol that continues to haunt Germany. Not long afterward, another friend told Omari of another swastika they had seen painted in a Berlin park, and suggested that he perform the same kind of street art alchemy."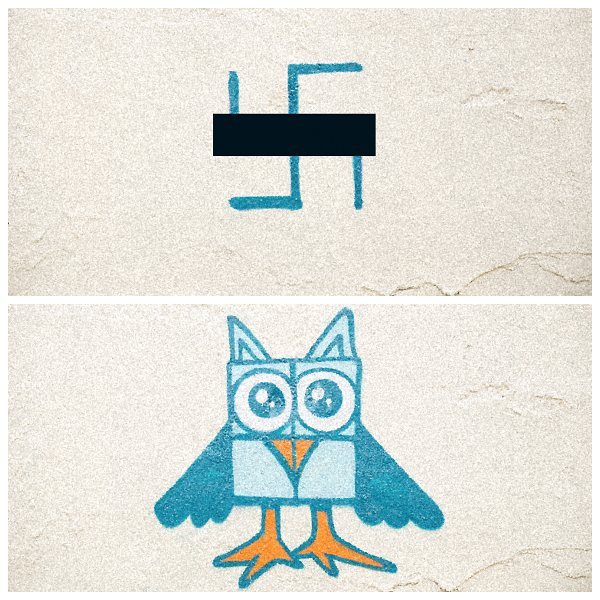 Credit: legacybln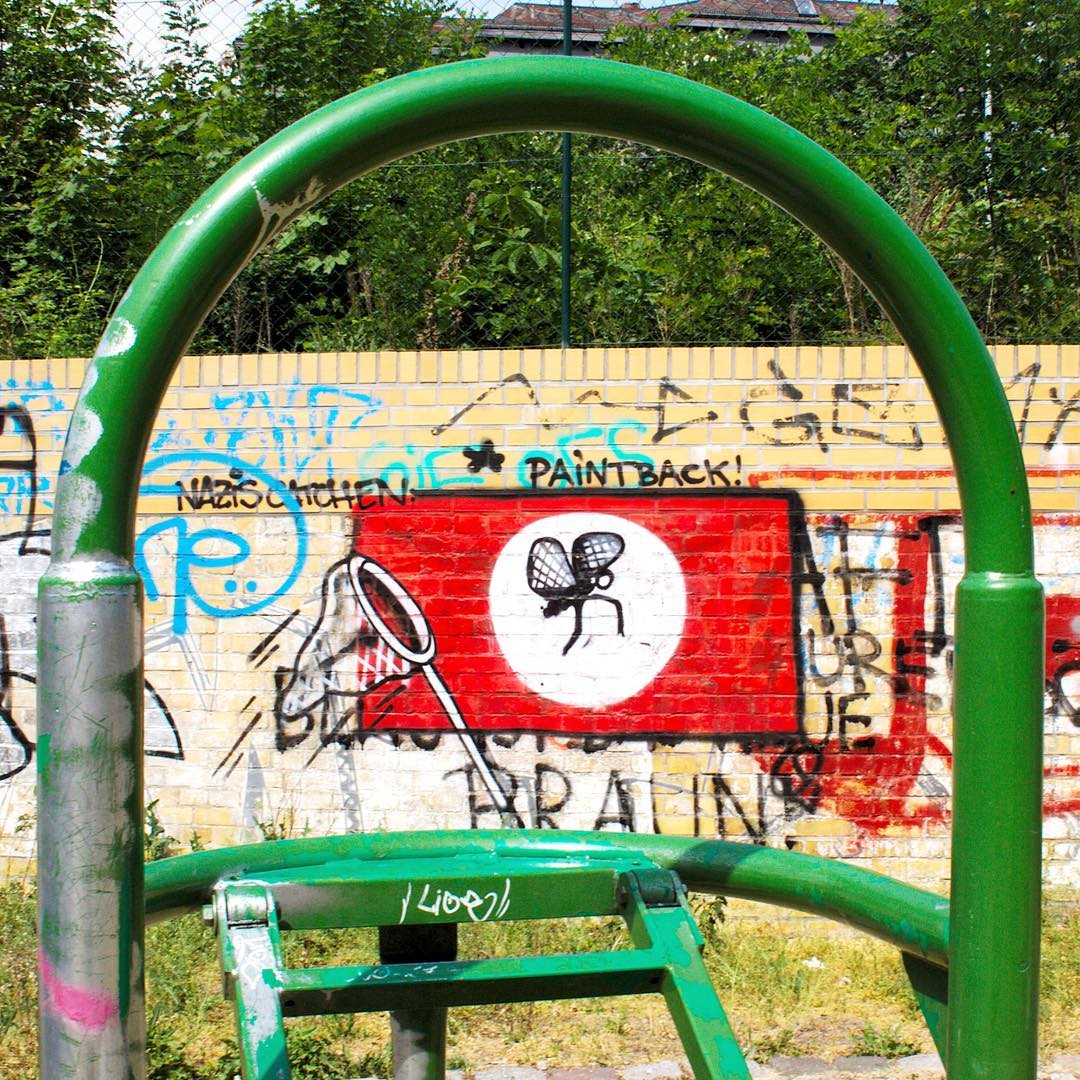 Credit: ddlille
Their intended use is to cover up racist propaganda
The cat racist graffiti cover-up sticker goes for 6 bucks for a pack of ten over at Cracks Appearing Distro. The witty cat stickers are printed on white gloss paper and should last outdoors for at least six months. Each sticker measures 6.9 inches wide x 3.5 inches tall.