Godzilla Diffuser and Humidifier Makes It Look Like He's Breathing Fire
By Ryan on 10/23/2018 11:14 AM (Updated: 07/31/2019 10:36 AM)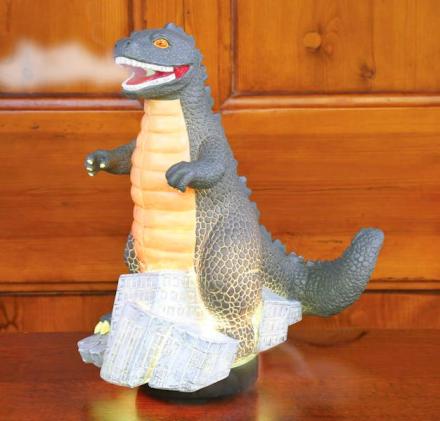 When it comes to mini office/home humidifiers and diffusers, if it doesn't look or do something cool like attach to a water bottle, go in your car, look like a guy that's blowing his top off, or perhaps look like Godzilla, you're clearly doing diffusers wrong! This Godzilla diffuser and humidifier makes it look like Godzilla has smoke coming from his mouth after blowing some fire! (Godzilla does that right?)
During the winter, the air in your home or office is probably extra dry! If you'd like to moisturize the air and your skin while making the room extra awesome by having a smoke breathing Godzilla, this one's for you!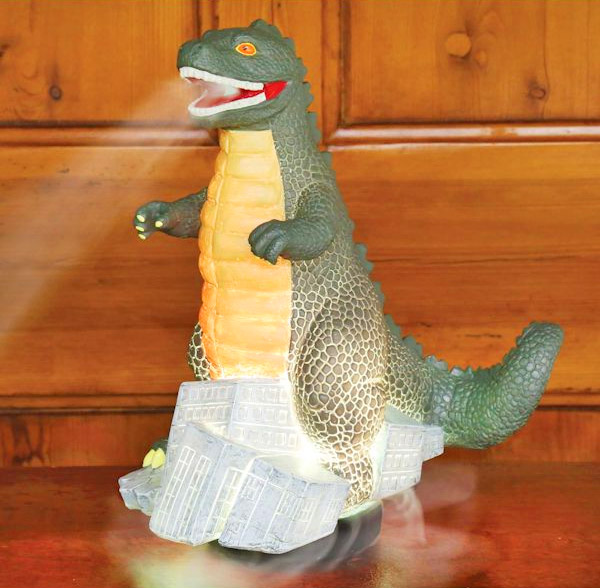 To use the Godzilla diffuser, just fill him up with water along with your favorite essential oils, and turn him on. He'll be spewing mist from his mouth in no time, while making the air much more tolerable and actually quite pleasant.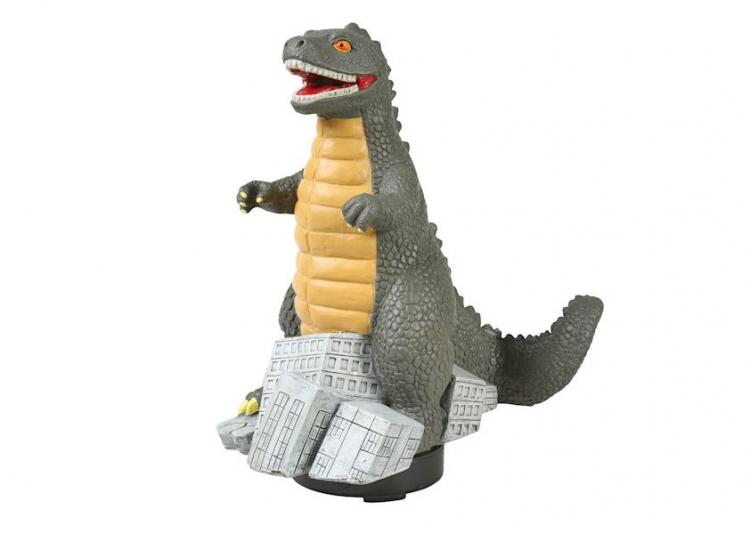 Not only does the Godzilla humidifier/diffuser blow mist from his mouth, but he also lights up! So if you can even use him as a night-light or for extra-awesome effects on your desk since his body lights up when turned on. He circulates through a multitude of different colored lights for an awesome way to brighten up a room.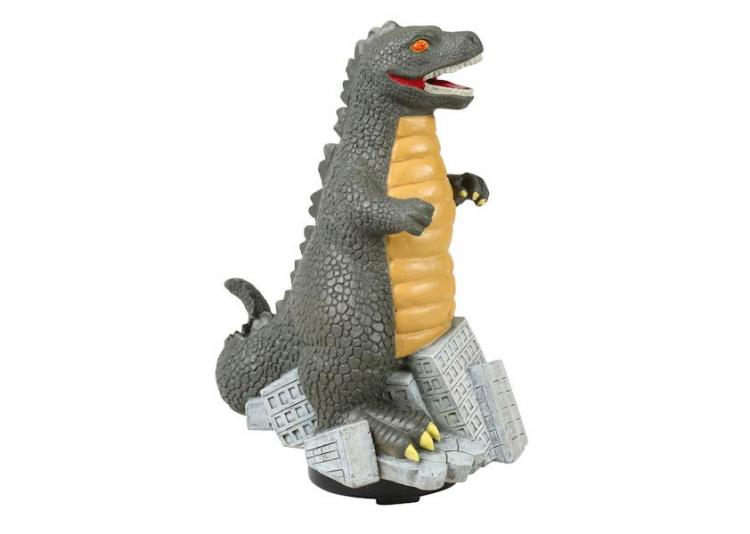 Officially named the Kaiju (Japanese version of Godzilla), the smoke breathing monster humidifier is made from polyresin, looks like he's standing over a bunch of collapsed buildings, and plugs into any wall outlet to gain power using the 67 inch power cord.