Incredible Glow In The Dark Tent Rope Charges During The Day, Prevents Tripping In The Dark
By Ryan on 11/26/2021 9:29 AM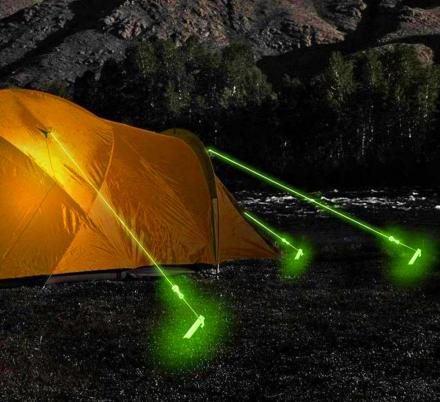 How many times have you been camping and you've had a few too many cocktails by the fire and ended up tripping on the support ropes or stakes that are holding your tent down? For me it's at least once a trip (no pun intended). This glow in the dark tent rope can be used to tie your tent down and lets you see exactly where the rope and stakes are when it's pitch black outside, thus reducing the risk of tripping over your ropes and/or smashing into your tent and collapsing it.

Others:
Glow in Dark Tent Stakes | Glow In Dark Tape | Glow In Dark Rope Buckles
A perfect gift idea for the camping lover, outdoorsy person, or festival goer, who's also a bit clumsy or enjoys the fine tastes of alcohol late at night, the glow in the dark tent rope is sure to save your life assuming you place your bonfire near your tent where you could easily trip into it...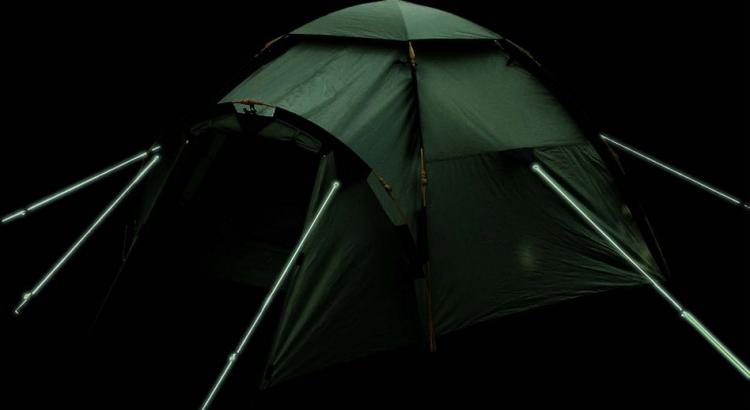 The glow in the dark tent rope is sold in a 2-pack with each pack containing rope that measures 3/16 inch thick x 50 feet long, so you will need to cut your own lengths that are specific to your tent size. Which shouldn't be a problem if you consider yourself a true outdoorsman. Glow in the dark tent stakes are sold separately and come in a 10 pack for around $10.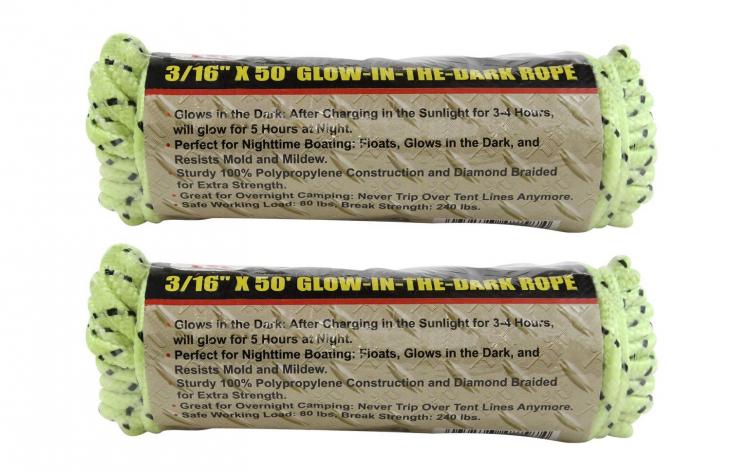 The glow in the dark tent rope is made from a sturdy polypropylene construction, is diamond braided for extra strength, works great for overnight camping or boating, has a safe working load of 80 lbs, and is resistant to rot, mildew, and corrosion from chemicals. The rope will glow throughout the night from being charged by the sunlight throughout the day.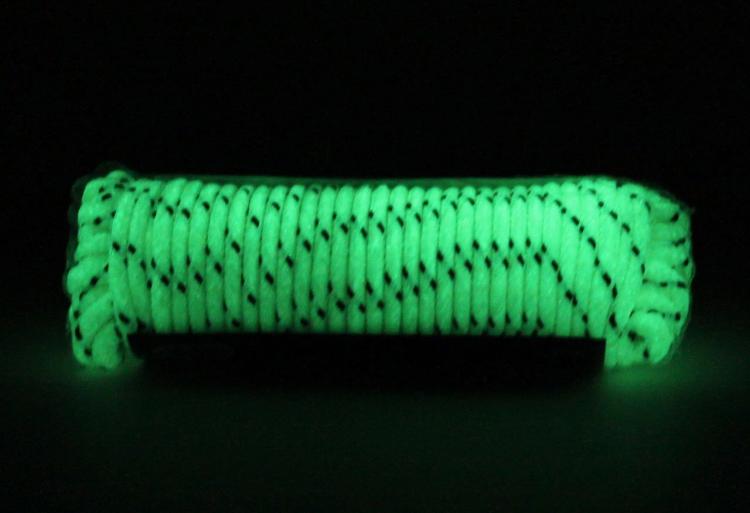 Check out the glow in the dark tent rope in action via the video below.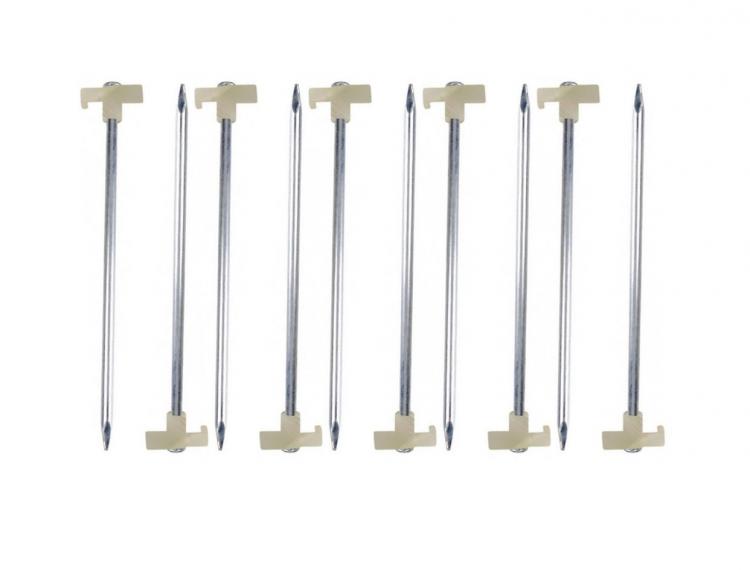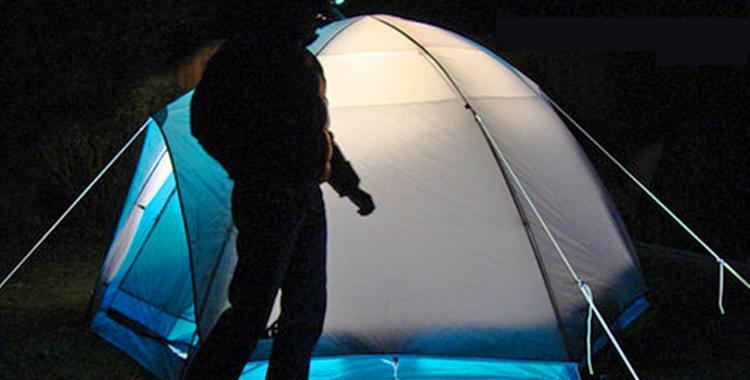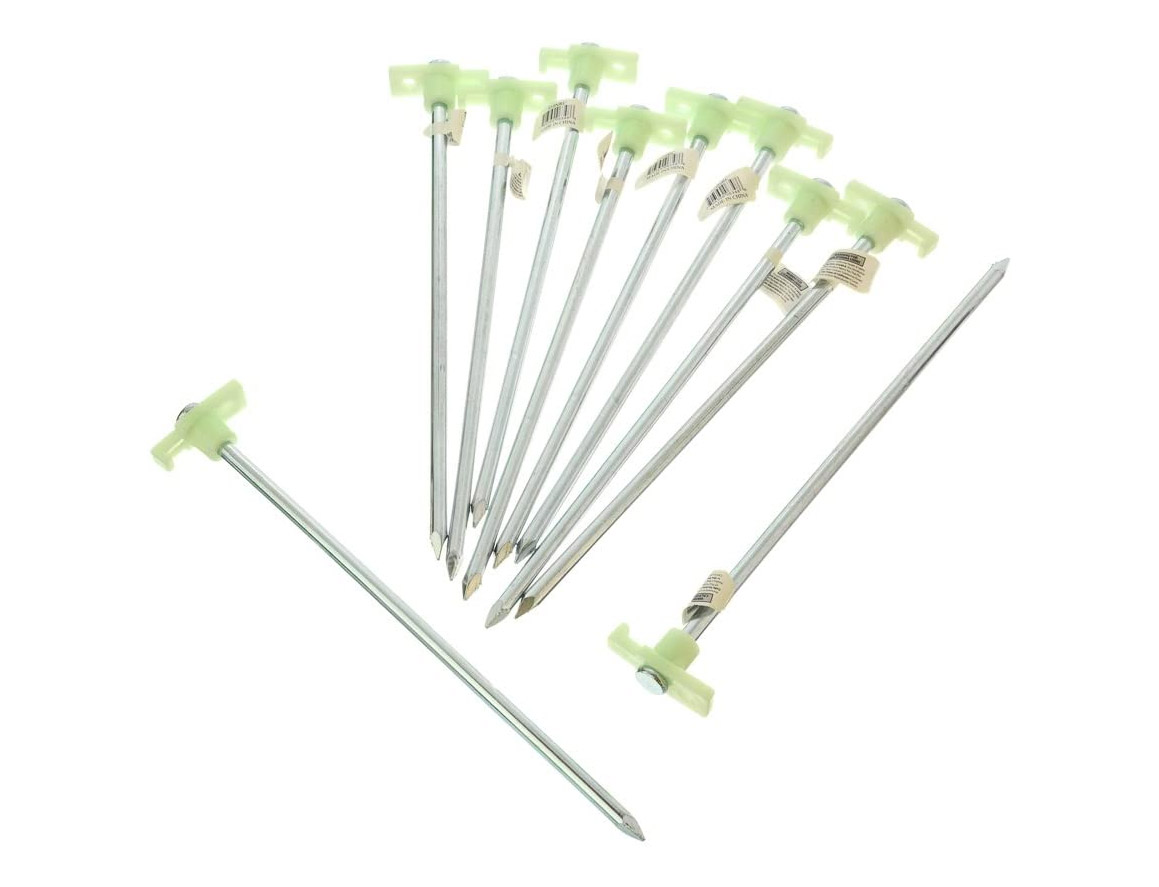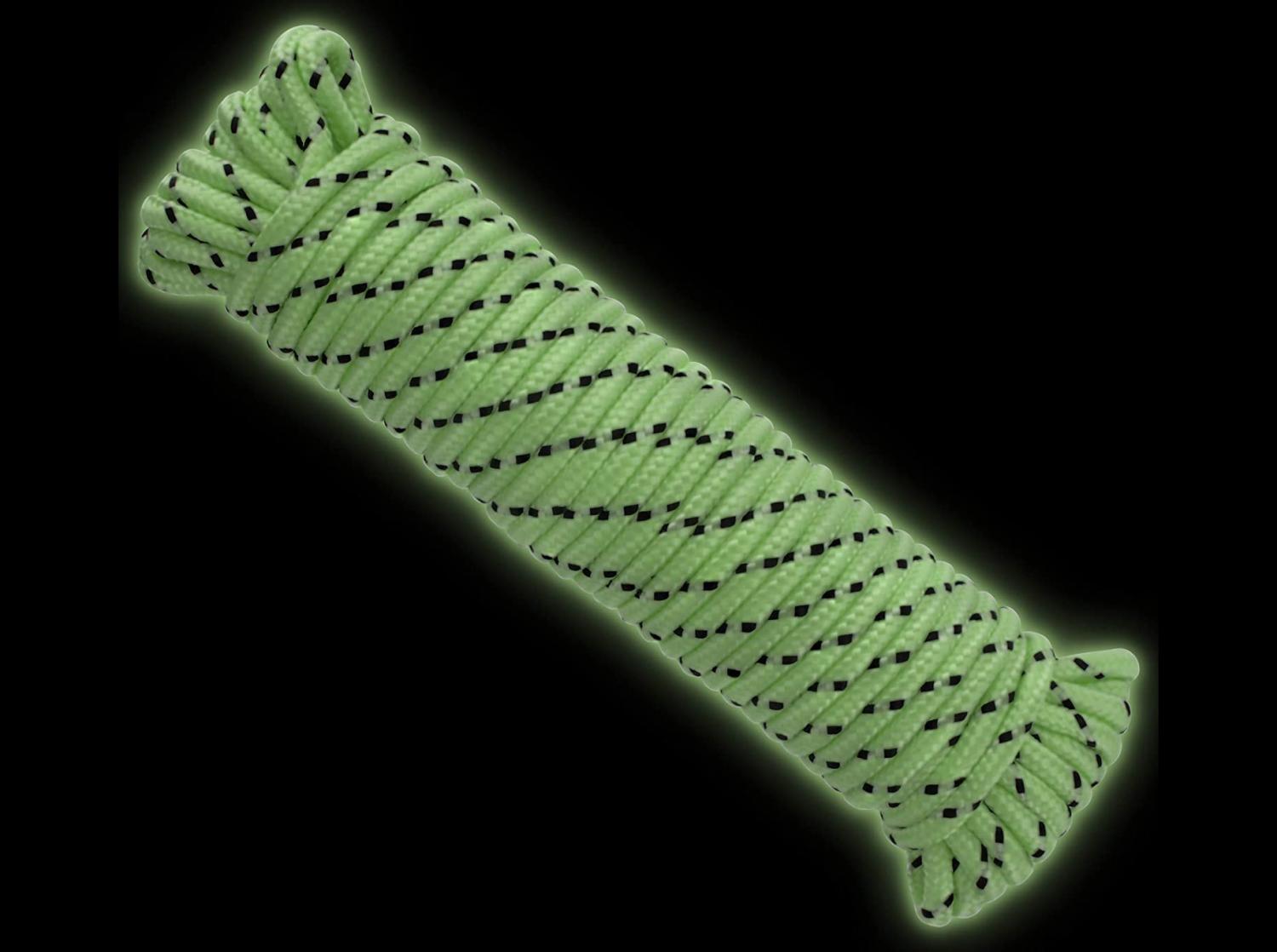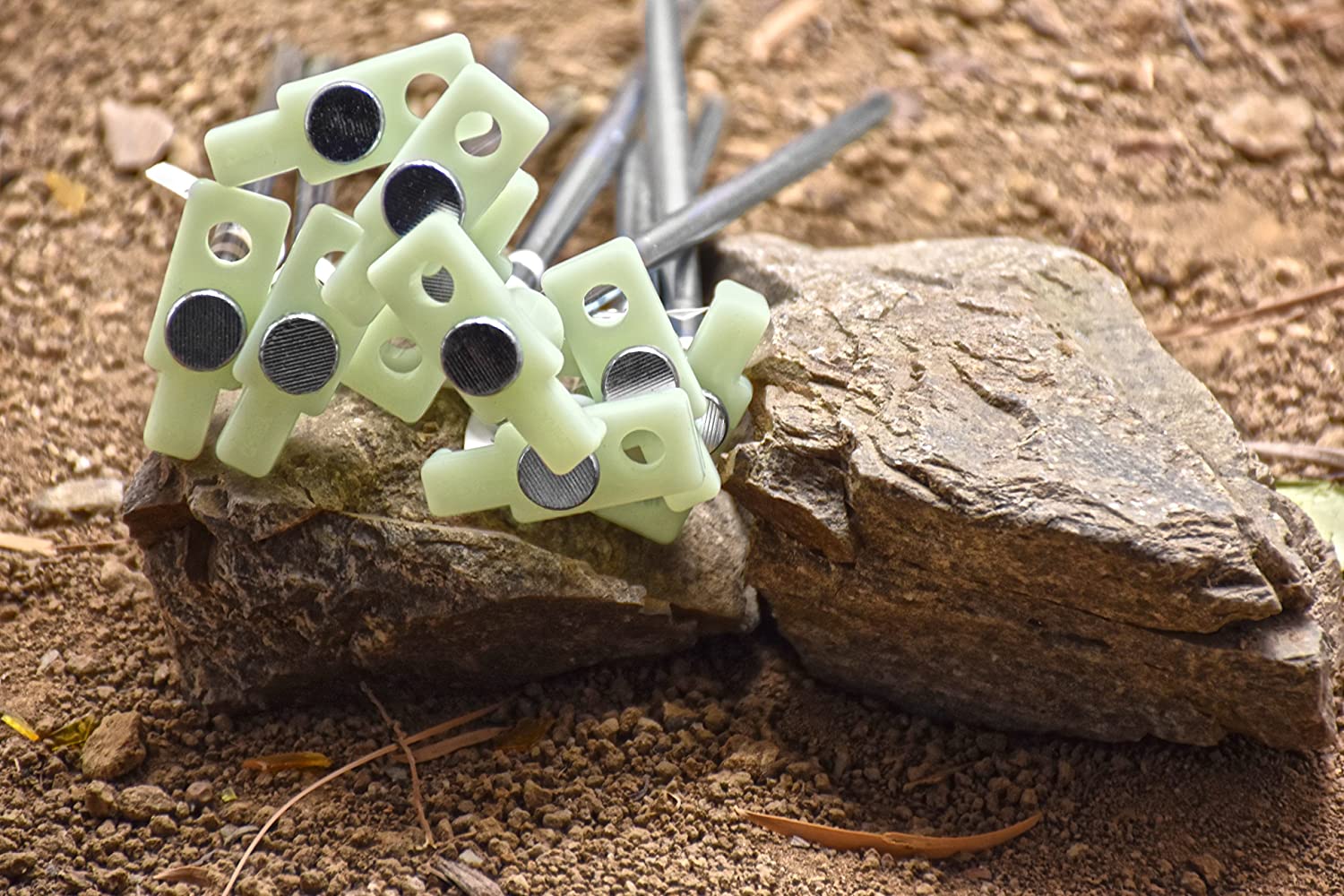 Subscribe To Our YouTube Channel