Global Warming Coffee Mug Shows You Water Rising On Earth When Hot Liquid Is Added
By Ryan on 03/21/2016 6:29 AM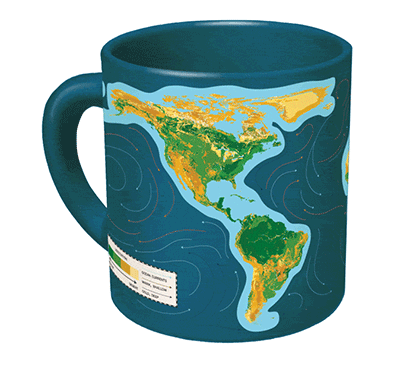 If you're one of those hard-core climate changers that love to scold people at the office when their doing something that might harm sweet Mother Earth, you might want to purchase this coffee mug. This global warming coffee mug shows a map of Earth normally when no liquid is added, but once you add in your hot coffee or hot water for tea, the image on the mug will slowly change and show you how much the sea level will rise in many years to come if things don't change.
A perfect way to harass a co-worker who has just thrown a recyclable bottle into the trash bin, the global warming coffee mug can be used to hold in your hands while you talk to this person as it begins to heat up. As the coastlines on the mug begin to disappear in front of the Earth hater, he will see his wrongdoings and go pick up his bottle from the trash can in shame.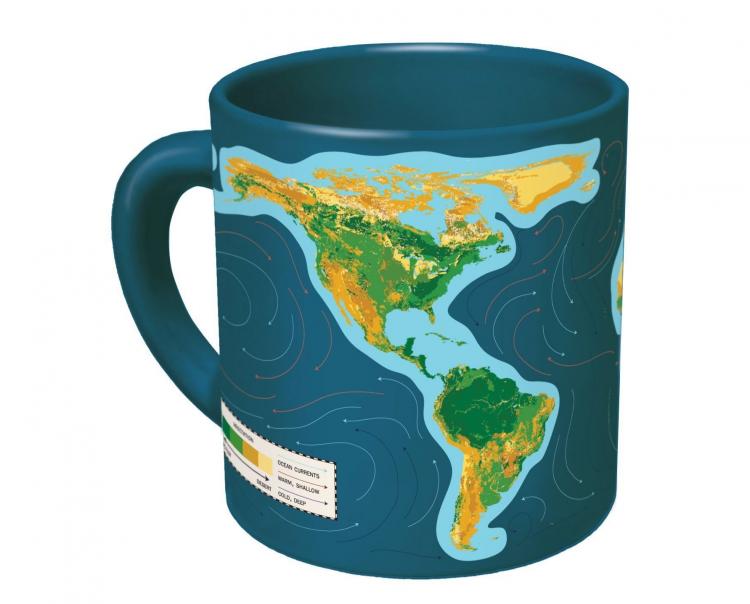 Similar to the disappearing ear Van Gogh coffee mug and the day and night Earth color changing coffee mug we posted a while back, the global warming coffee mug uses the same technique to hide part of the coastlines around the world once hot liquid is added. The mug is made from ceramic, is not dishwasher safe but is microwave safe, measures 3 inches in diameter, and weighs 10 oz.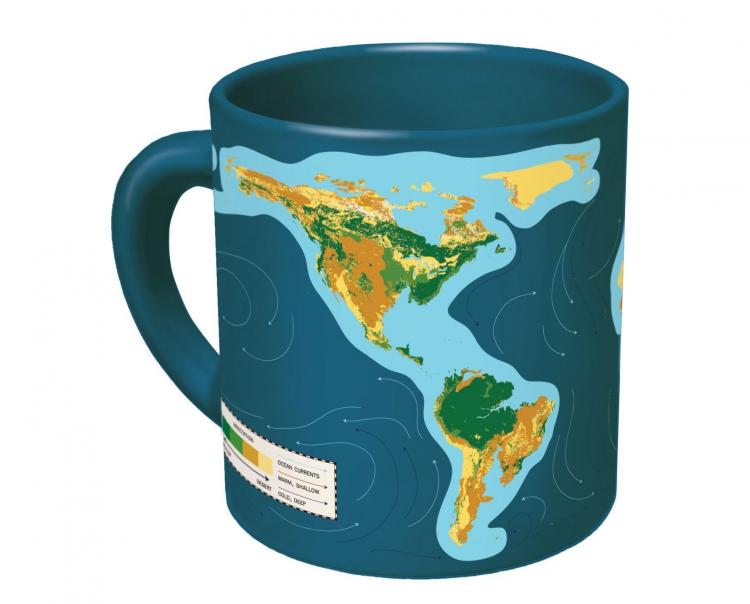 Check out the climate change mug in action via the video below.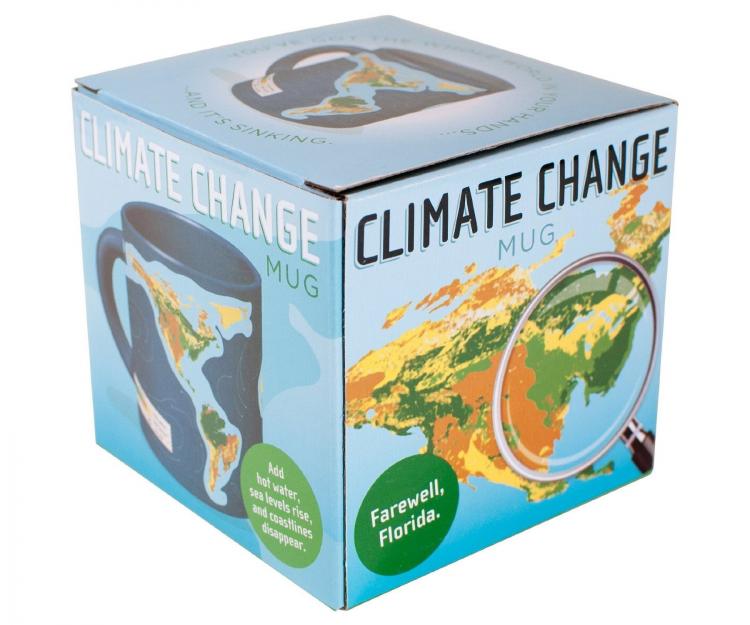 Subscribe To Our YouTube Channel