Giant Tennis Ball
By Ryan on 05/03/2017 10:59 AM (Updated: 08/15/2018 11:53 AM)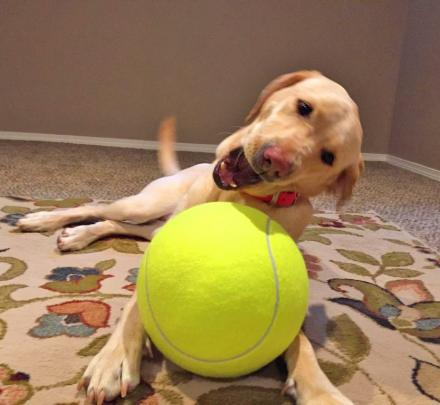 What do you do with a giant tennis ball you ask? The real question is what don't you do with a giant tennis ball. For one it makes for a perfect toy for your dog, and since they probably won't ever be able to get their mouth around it, they won't ever tear it up. You could play giant tennis with it using giant tennis rackets. It also makes for a perfect toy for kids or inebriated adults to play with.
Made from rubber and felt material, the giant over-sized tennis ball measures a massive 9.5 inches in diameter, and weighs 9.5 oz. The giant tennis ball is actually inflatable, so when they ship the ball to you it will be deflated to make shipping easier and cheaper. You'll just need a needle and general ball/bike pump to inflate the ball upon arrival.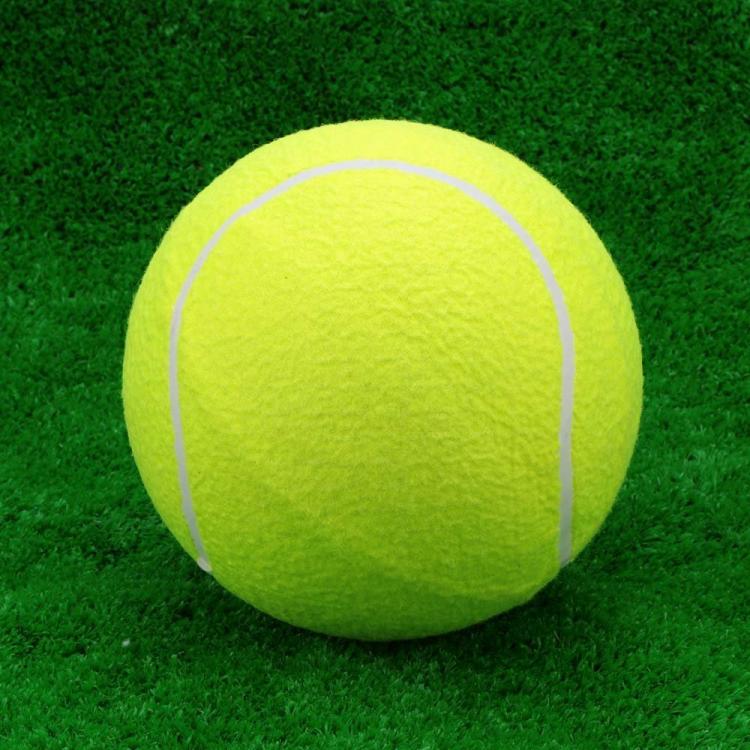 A perfect gift idea for kids, dogs, or college students to use with various giant sized drinking games, the giant tennis ball is not only great for use as a toy, but also makes for a great autographing ball if you were ever to get a tennis players autograph and display it in your home.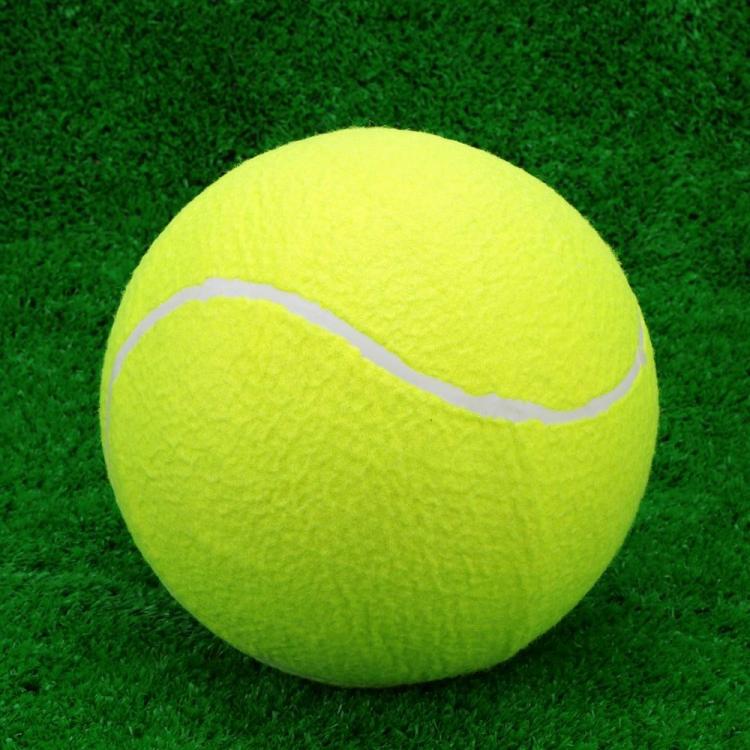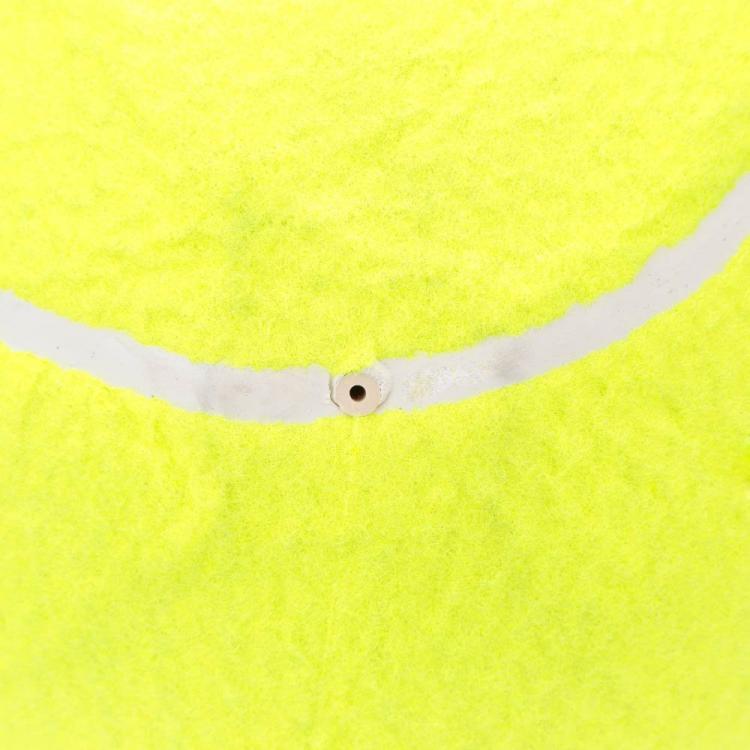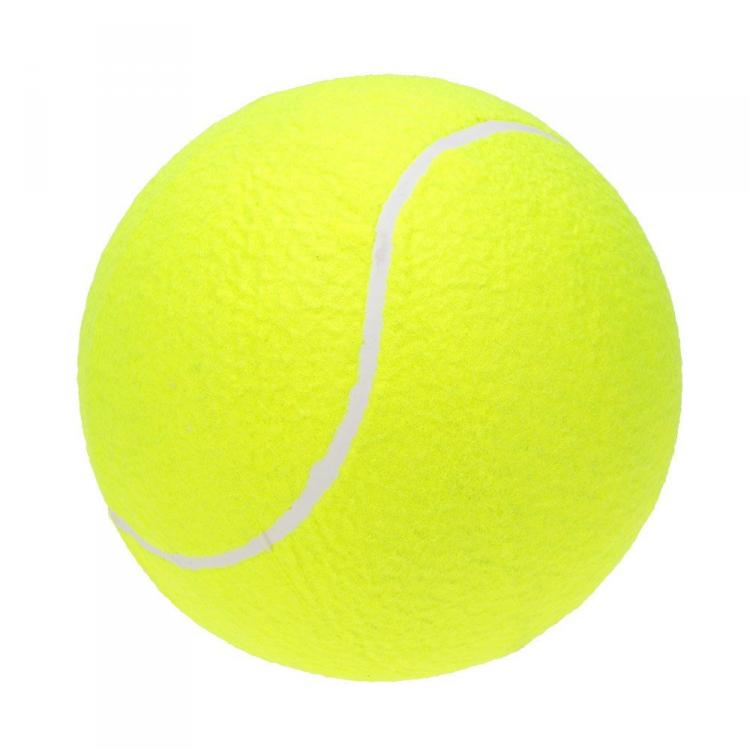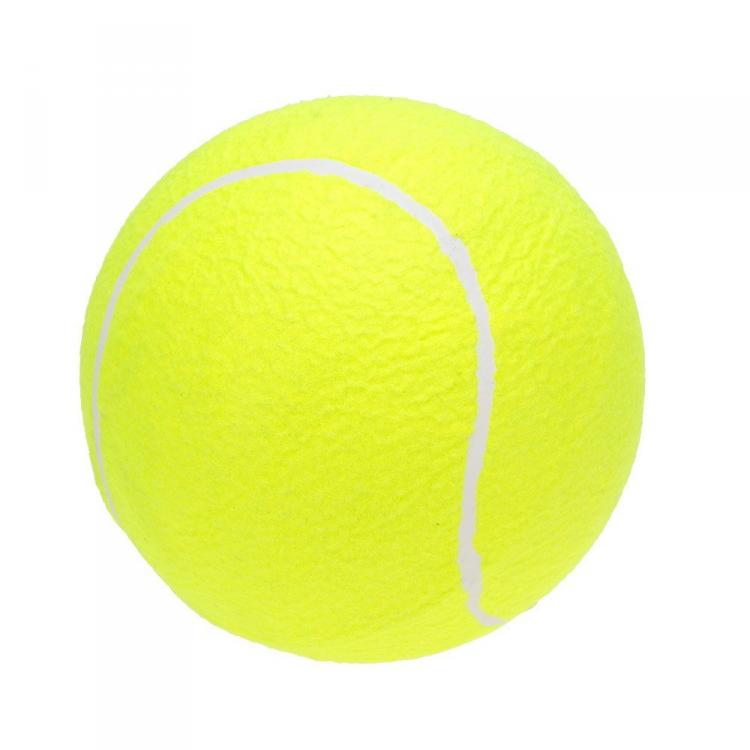 Main image credit Reddit user: _stayhuman