This Giant Inflatable Long Neck Dinosaur Costume Is Sure To Make You The Center Of The Party
By Ryan on 10/15/2021 9:34 AM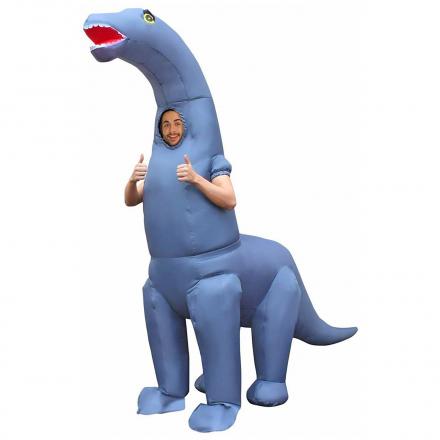 Halloween costumes have come a long way over the years. Instead of simple monster masks or grim reaper getups, you got LED stick figure suits and middle finger helmets. And don't even get me started on inflatables! It's a time in history where you can be pretty much anything you want for Halloween - the sky's the limit! But if you're overwhelmed by so many options, let me make things easy for you. Get one of these giant inflatable dinosaur costumes!

Versions:
Long neck | T-Rex | Skeleton | Triceratops
These long neck dinosaur suits are huge, standing at nearly 7 feet tall when inflated. They're perfectly suited for any adults that are between 5 foot 4 and 6 foot 2. Constructed from 100 percent polyester, the hilarious dino suits are designed to stay inflated for up to four hours with the included battery pack and elasticated seals to prevent air from escaping. There are also built-in fans!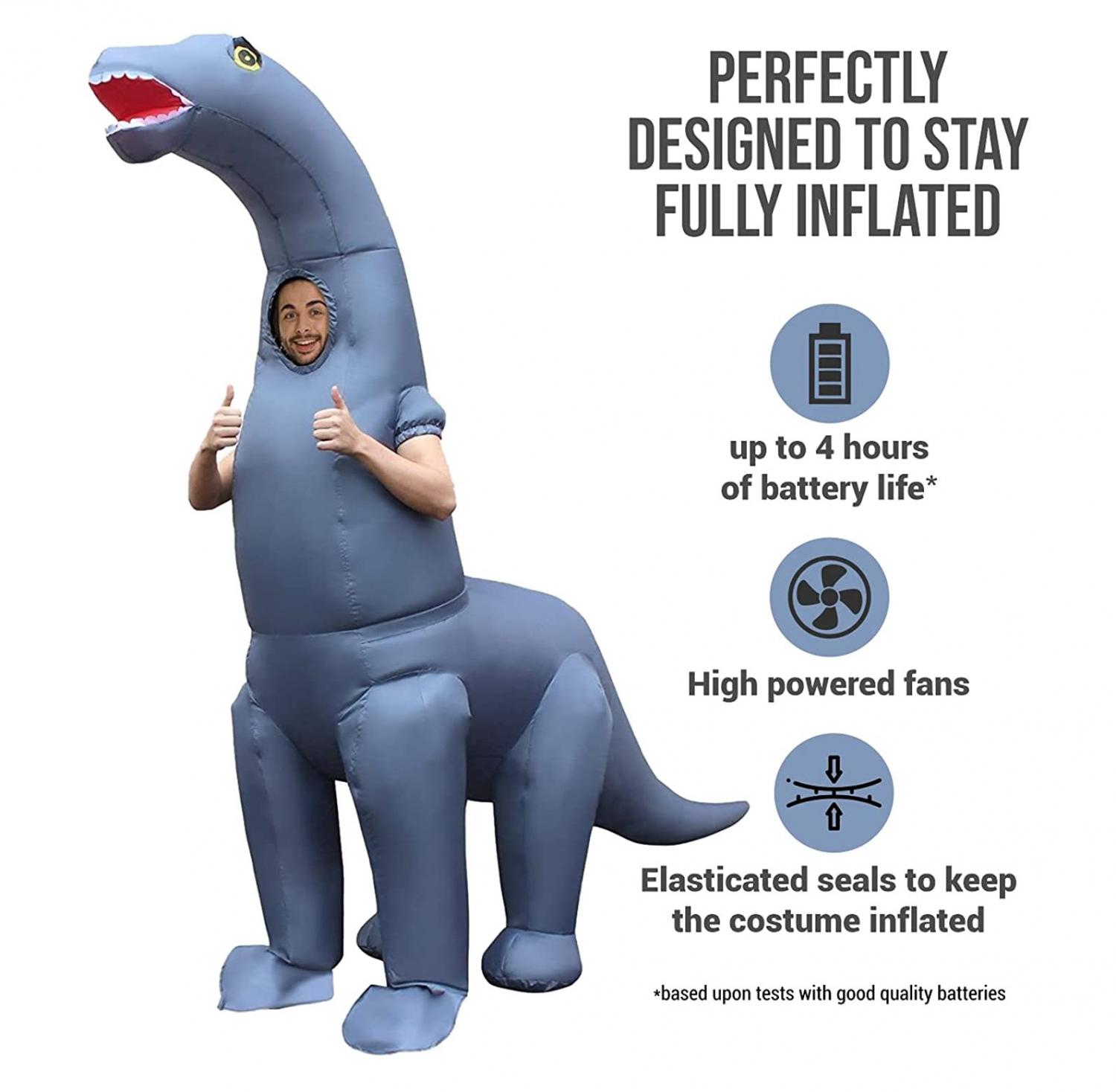 The prehistoric costumes keep your arms and face free, meaning you can get drunk and text your friends all while appearing as a giant creature that has been extinct for millions of years.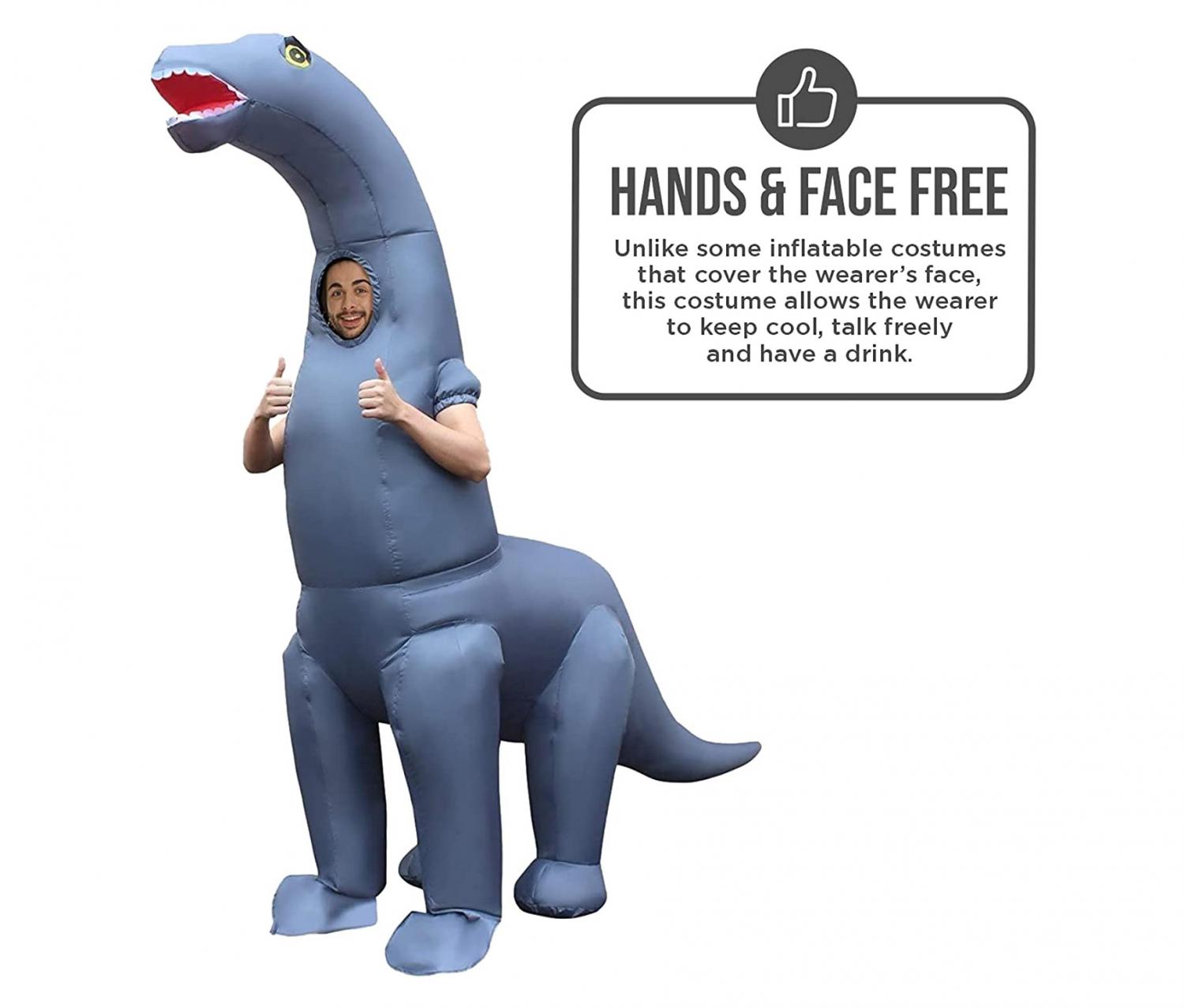 Did I mention that the giant inflatable long neck costume also has pockets on the outside to hold your essentials while you wear this behemoth of a costume?!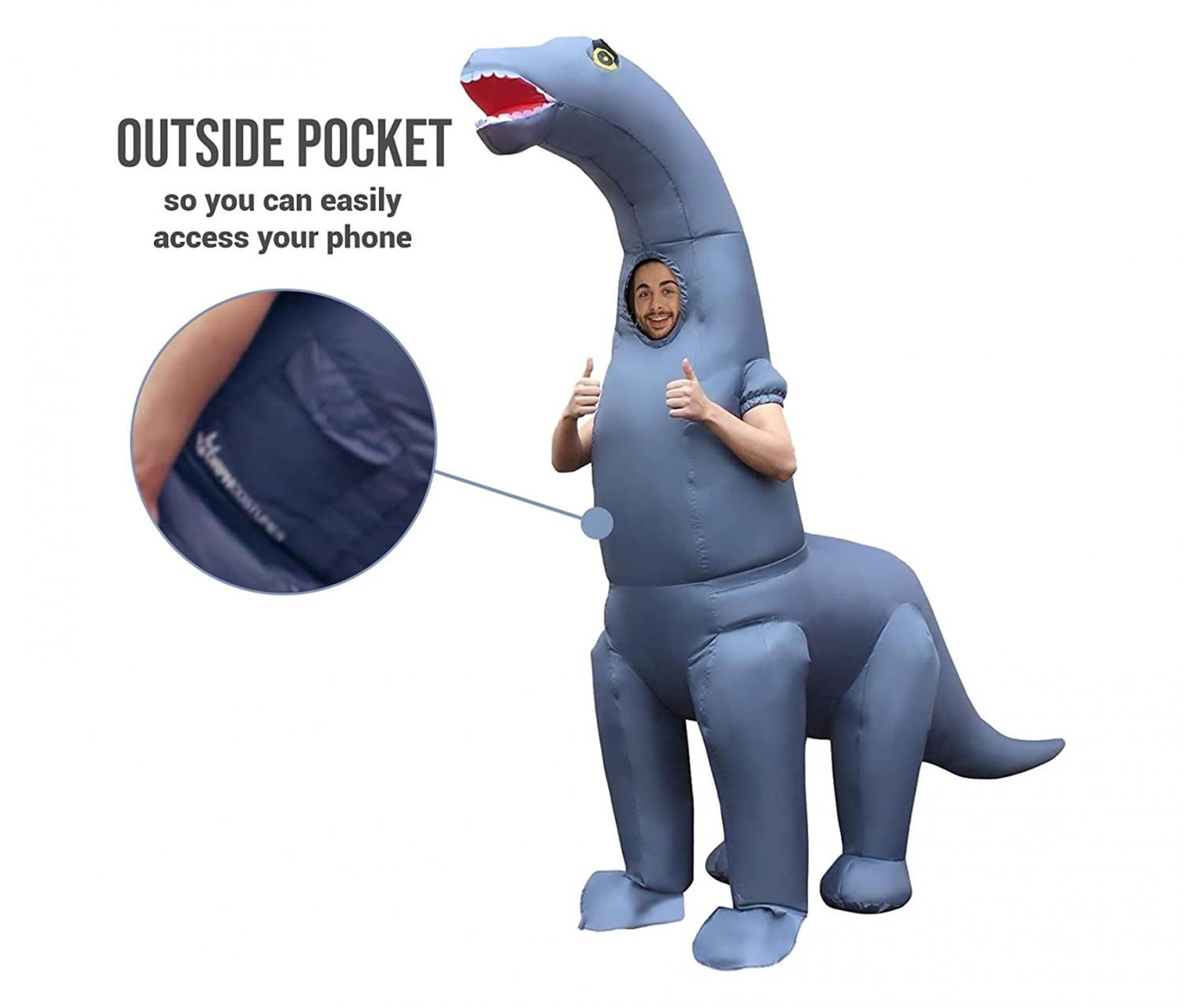 The inflatable dinosaur costume comes in a variety of different styles. There's the Diplodocus suit (I looked it up, that's apparently one of those long-necked dinos that sneezed on the kids in Jurassic Park), a T-Rex, and a Triceratops. There's also a T-Rex Skeleton costume if you want to show off all of your anatomical knowledge, and a costume that features a cowboy riding a dinosaur, if you want to be super historically accurate about it.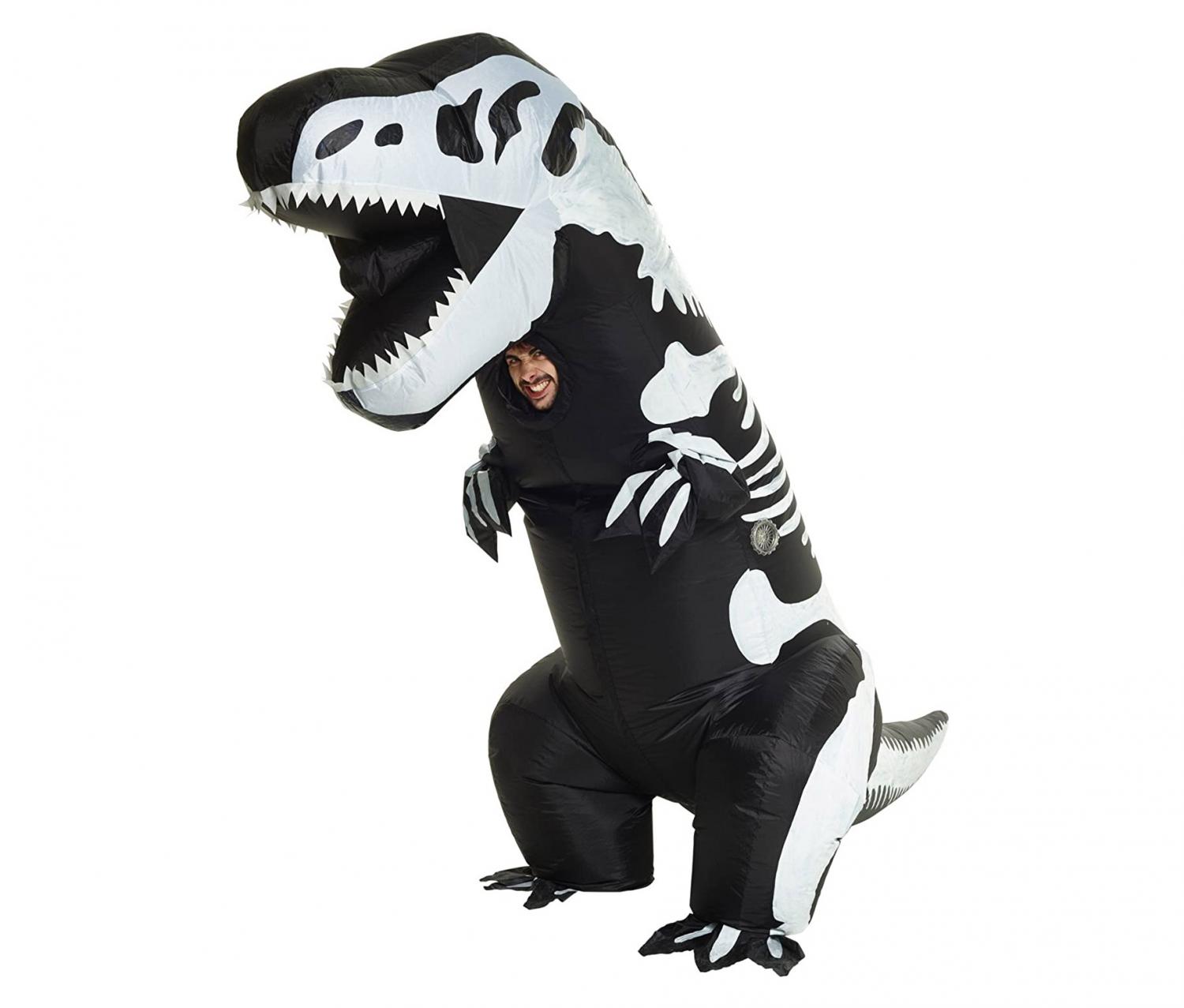 Get this one here
Getting the huge suit on is easy too! First, prep the battery pack by adding four AA batteries and slide that bad boy into the costume's interior pocket. Then put your legs in, making sure that your ankles go all the way through the feet holes. Then put your head and arms through their respective holes, zip up the back, and wait to inflate!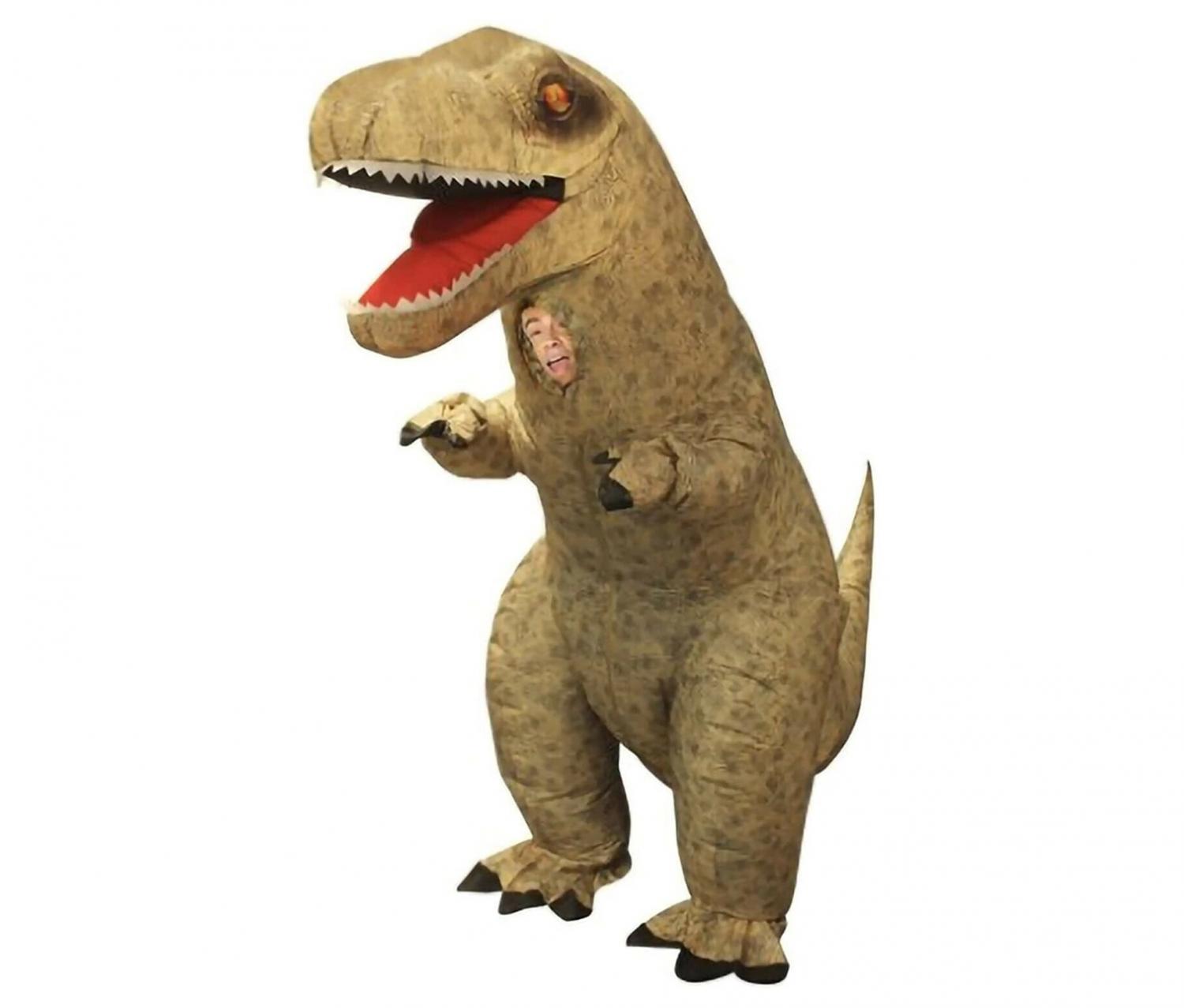 Get this one here
The company that manufactures the inflatable costumes, MorphSuits, has a huge following - over one million Facebook followers - and tons of positive reviews for their products.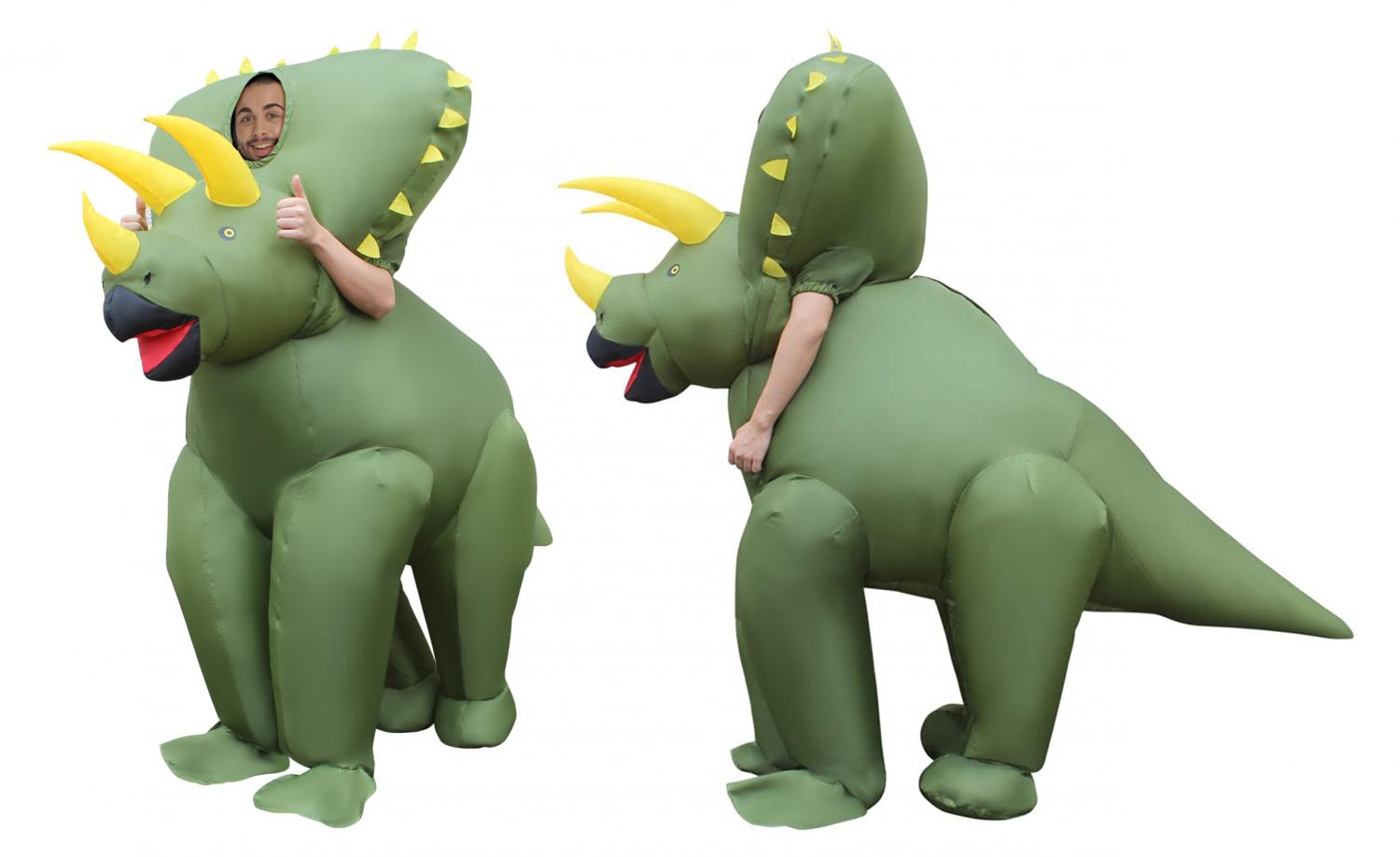 Get this one here
One such review, provided by a user named Clint, stated after Halloween last year: "Best purchase of 2020! After a LONG year, this was a great way to bring a smile to everyone's face! Easy to put on, very durable!" I couldn't have said it better myself!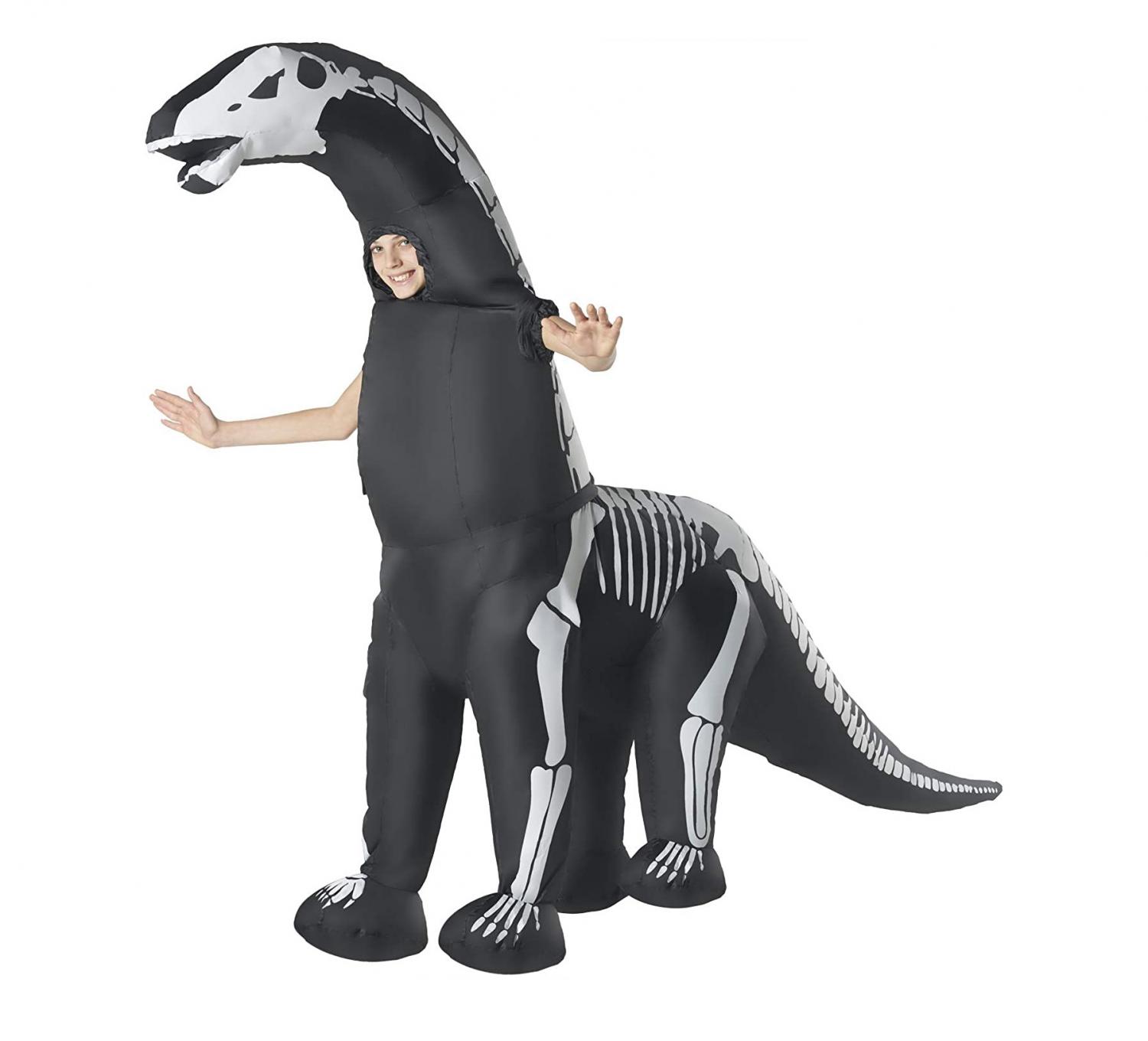 Get this one here
Each of the giant inflatable dinosaur costumes is powered by 4 AA batteries!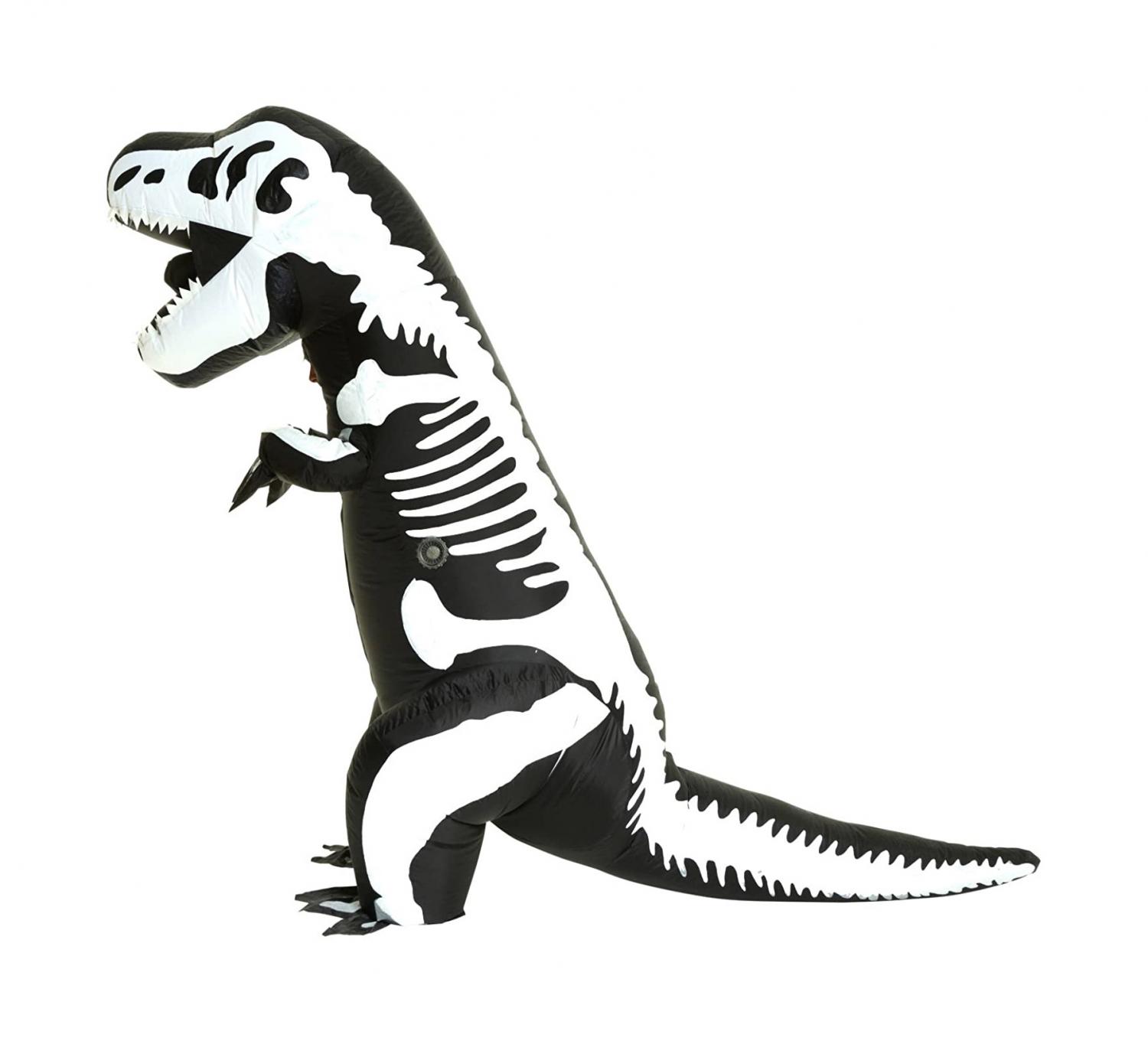 Get this one here
The batteries power the fan which inflates the dinosaur costume, and it'll stay inflated for up to 4 hours (using Duracell batteries)!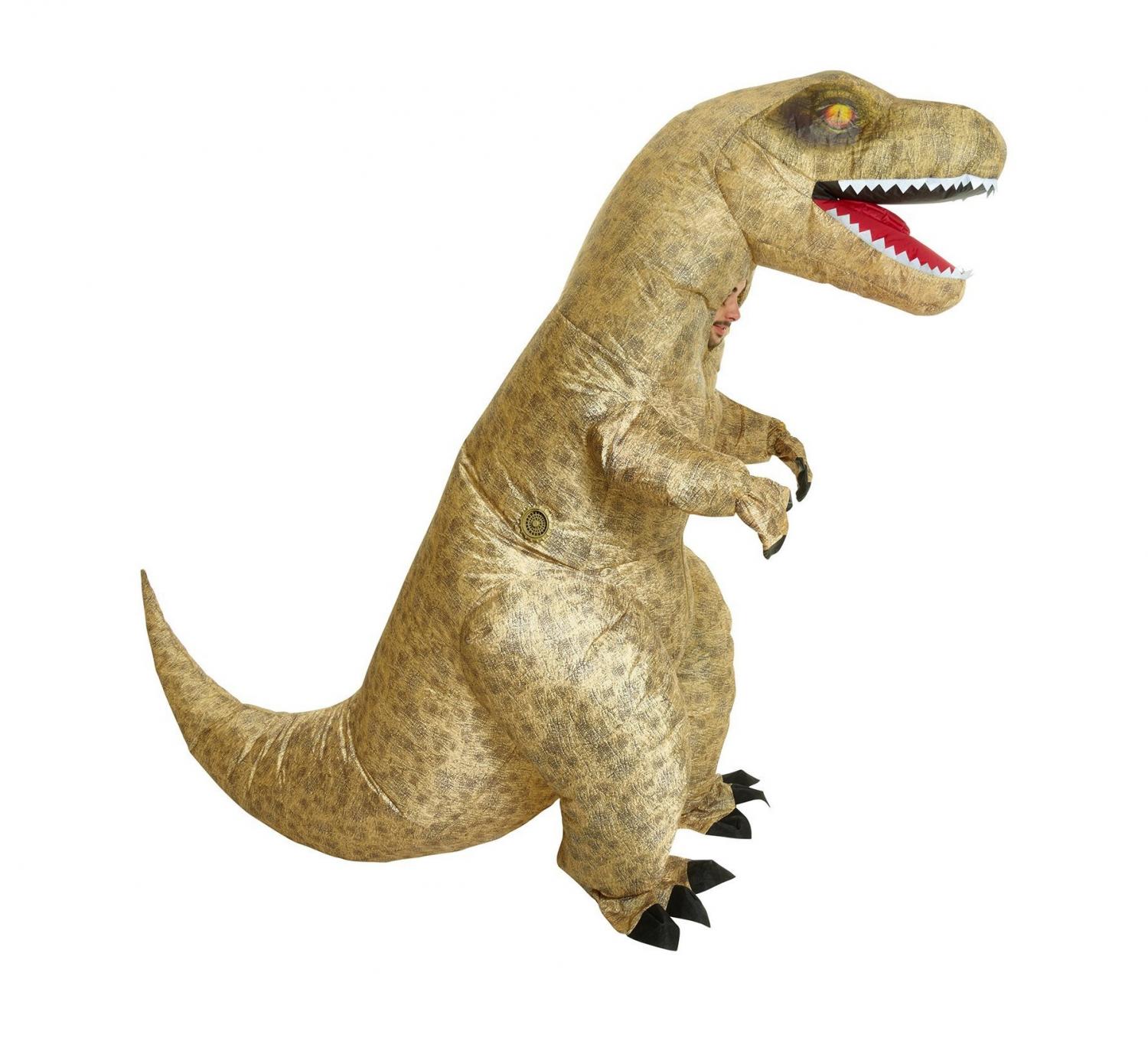 Get this one here
The giant Diplodocus inflatable dinosaur costume is sure to make the you the center of the party or get-together!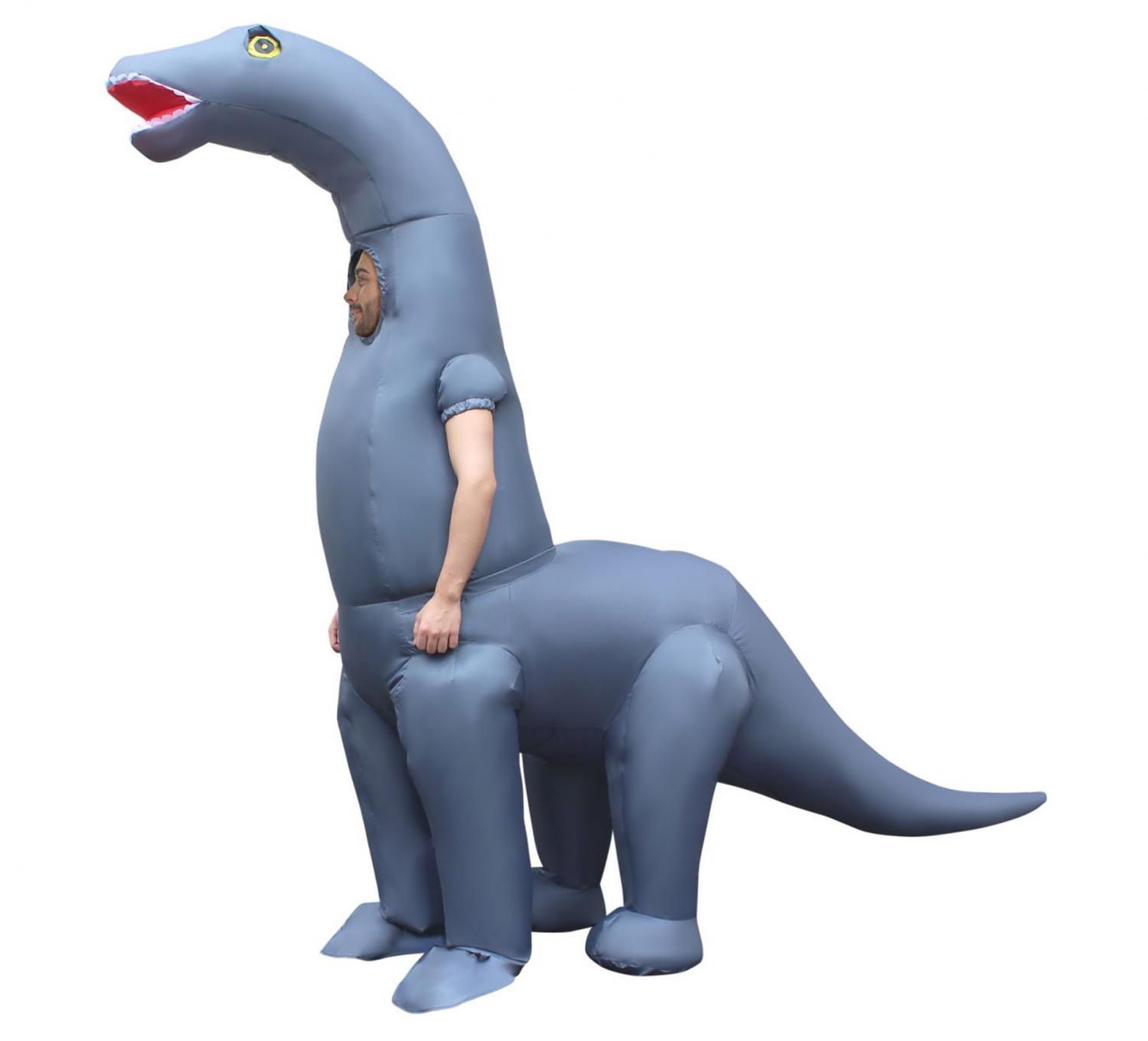 Get this one here
The giant long neck inflatable costume measures a massive 6 feet 7 inches when fully inflated, which will surely help you reach that tall vegetation at your Halloween costume party!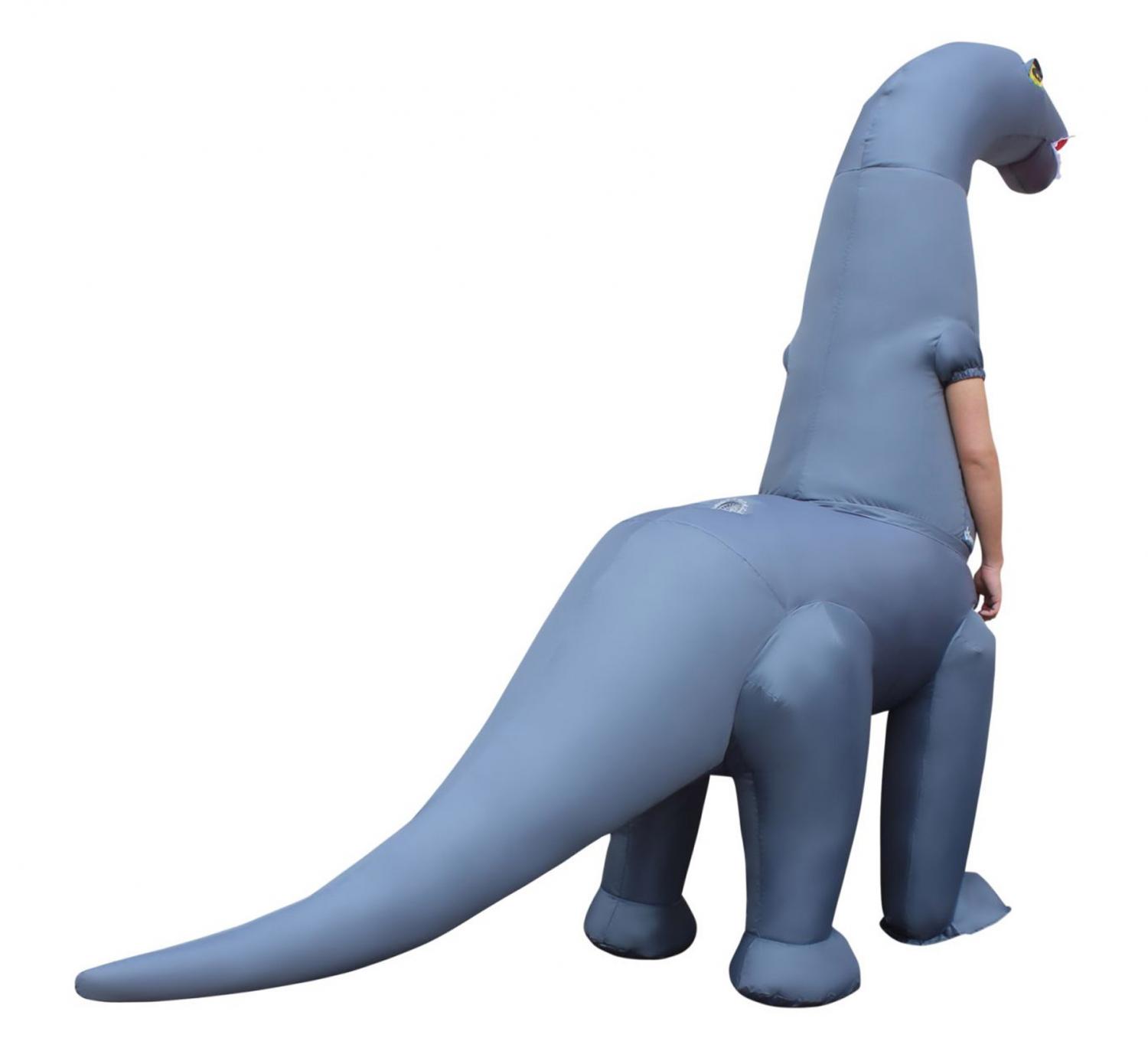 Get this one here
Check out the giant inflatable long neck dinosaur Halloween costume in action via the video below.
Subscribe To Our YouTube Channel