Giant Hammock Holds Up To 1,100 LBs
Date Published: 07/22/2014 2:01 AM (Updated: 05/27/2018 3:19 PM)
The giant hammock is indeed a mega hammock which spans 15 feet x 8 feet and can easily fit up to 5 200 lb adult humans, a herd of children, or 1 extra-large human along with maybe 5 or 6 dogs. With the ability to so many people on it, you'll no longer have to lounge and enjoy nature by yourself. You can now enjoy the outdoors with friends, family, a lover, or complete strangers. The giant backyard hammock is perfect for basking in the sun in hopes of catching a tan, or gazing into the night sky contemplating life and the existence of aliens.
SITE ANNOUNCEMENT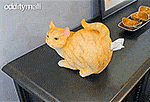 We Are Giving Away 6 Cat Butt Tissue Dispensers
Created by Hummingbird Hammocks, the Giant Hammock can hold up to 1,000 lbs of weight, is made from coated ripstop nylon, tiia sleeving, bonded nylon thread, type 12 webbing, and square weave webbing. The hammock is available in orange, blue, yellow, and brown, and is handmade and built to order by an FAA certified parachute rigger, so once ordered, your hammock will arrive in 4-6 weeks.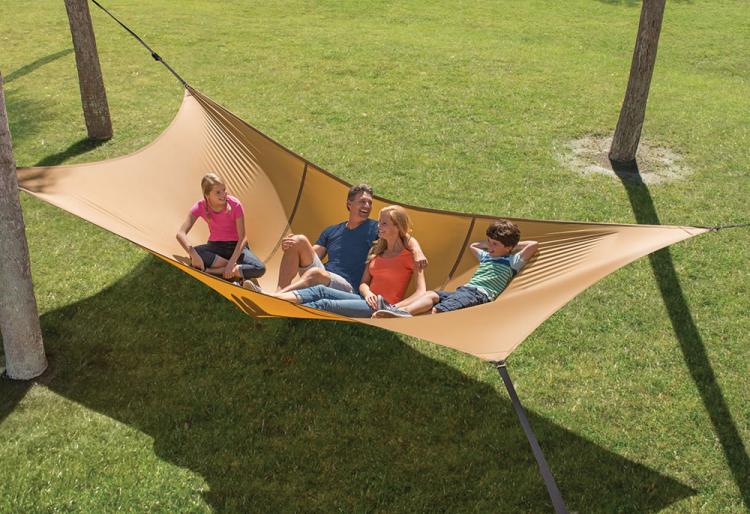 If you're into unique hammocks be sure to check out these: