This Hanging Cocoon Private Hammock Makes The Perfect Reading Or Nap Spot
By Ryan on 03/07/2022 4:40 PM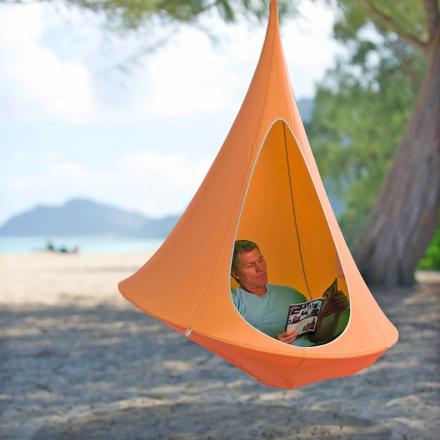 The Hanging Cacoon is a suspended cone shaped personal hammock that gives you the privacy to read, meditate, or have some alone time without being stared at by neighbors, nagged by a significant other, or bothered by your loud screaming children. When things get rowdy, just head out to your hanging cocoon and close the world off for a bit!

Sizes: Small | Medium | Large

The oddly shaped hanging hammock pod can be hung from a tree branch, or indoors if you have high enough ceilings, which gives you a very isolated area to relax. It'll swing ever-so softly giving you the ultimate place for leisure, and away from the business of life. It makes for the perfect getaway place to read a book after a long day.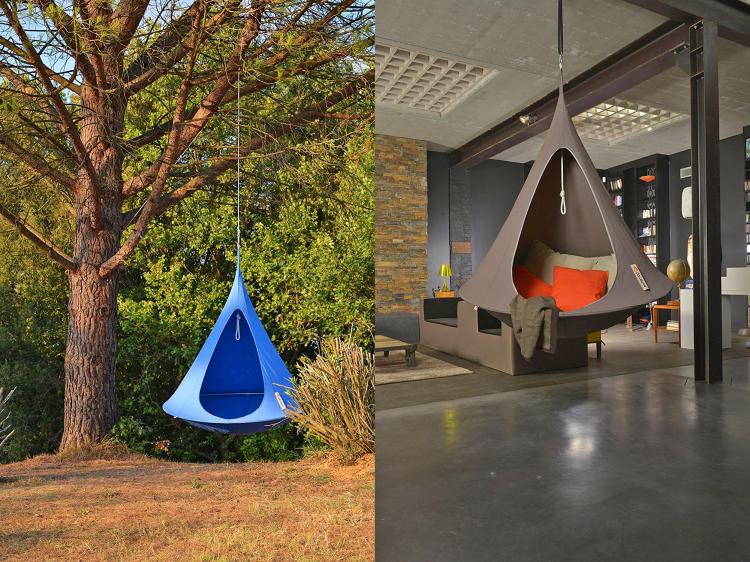 A perfect gift idea for Dad or outdoors lovers, the hanging cocoon personal hammock uses a rust-free aluminum ring that keeps the cocoon stretched and open for you to hop inside and sit or lay. This will maximize the available space inside for optimal room!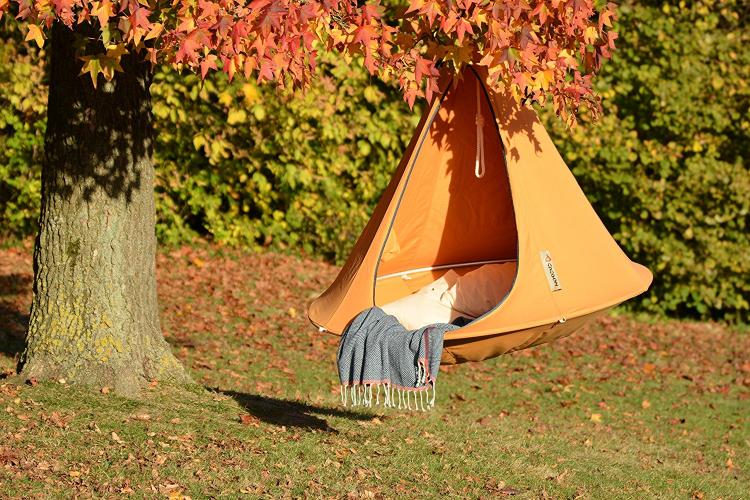 The Cacoon hammock is made from polyester and cotton fabric, is water repellent, is treated to be anti-mold and bacteria, and uses a caribiner and nylon rope hanging system. It even has a carrying bag so you can take it with you on all your adventures.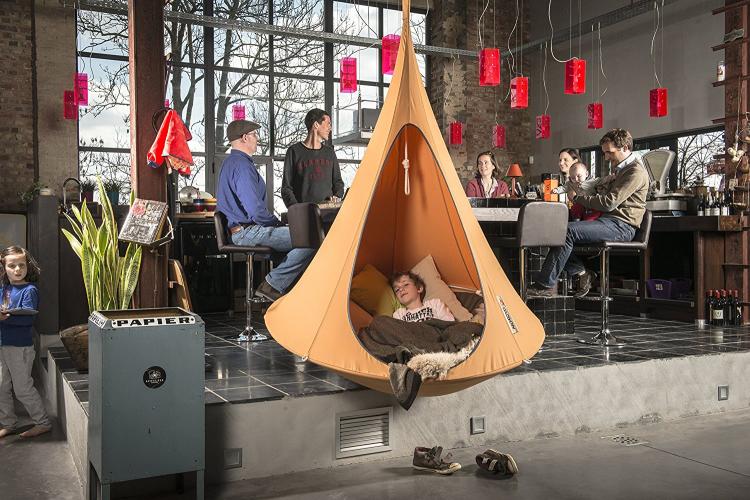 The hanging cocoon personal hammock provides UPF 50+ sun protection, requires around 9 feet of headroom with 7 feet of floor space.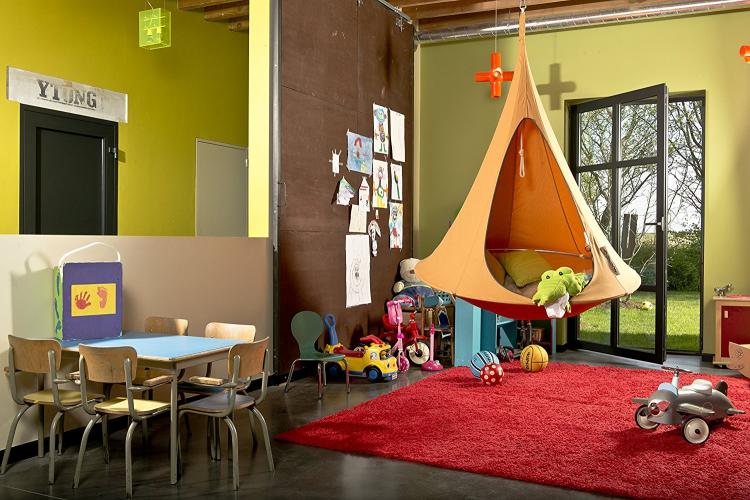 The hanging cocoon hammock comes in three different sizes, a larger model that can comfortably fit 2 adults, a medium size that can comfortably fit 1 adult along with 1 child, and a smaller version that can comfortably fit 2 children.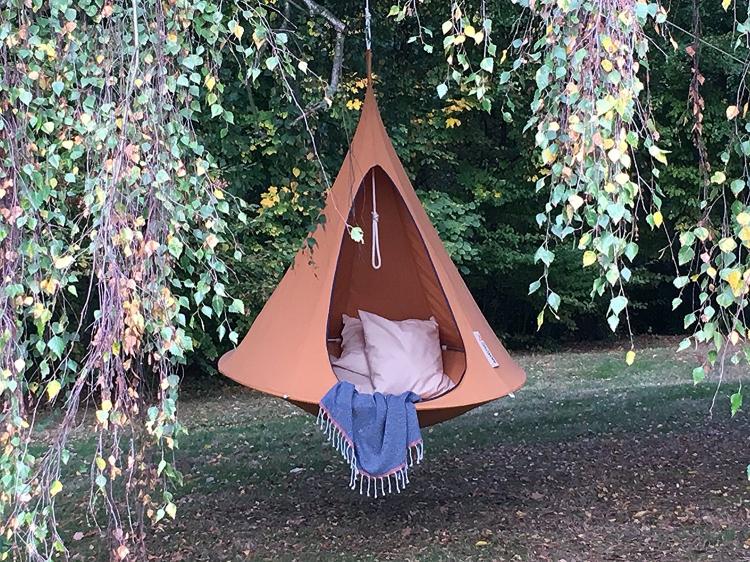 Yes, there's even a way to attach it right to your sailboat or yacht!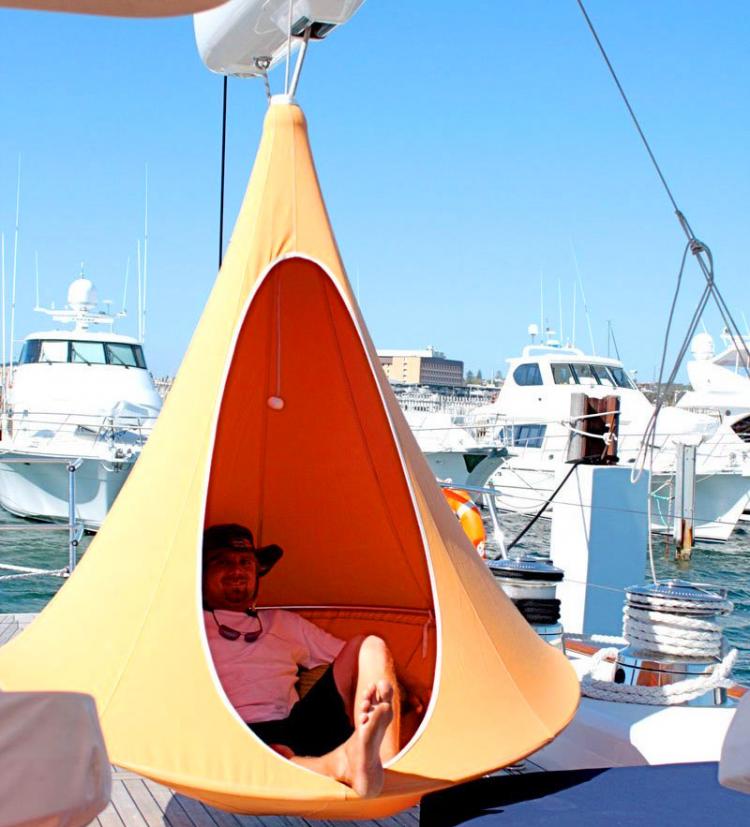 The hanging pod comes with a storage bag, a nylon rope hanging system, along with a carabiner, so you can you can easily set it up wherever you feel like relaxing! The hanging pod hammock can support up to 440 lbs of weight, so it can definitely handle the weight of both you and your pooch!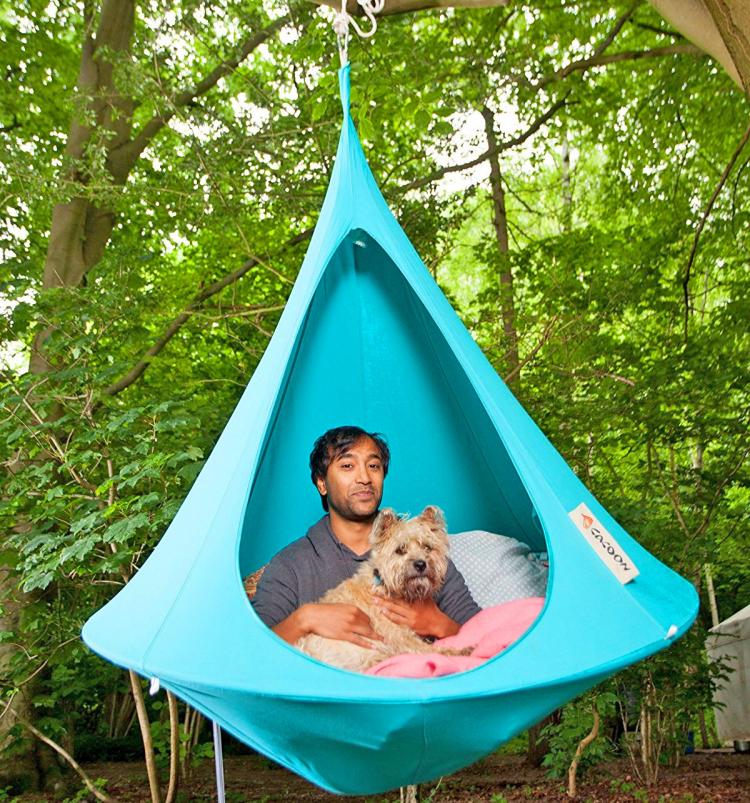 What would be better than using one of these hanging cocoons at the beach or a at the lake/cabin?!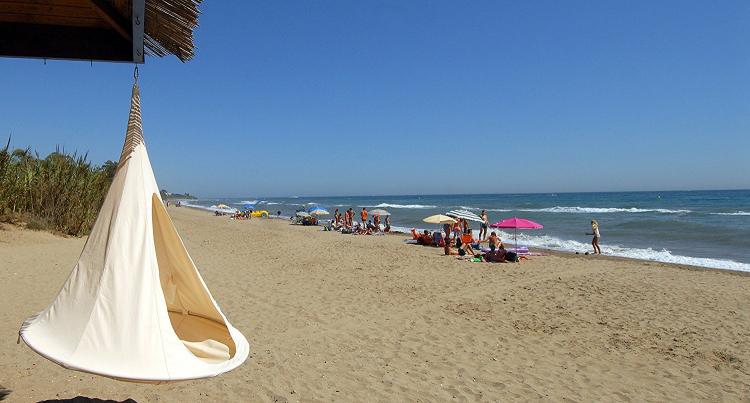 The hanging cocoon comes in a bunch of different colors to choose from, so you'll easily be able to fit it into any room or yard design!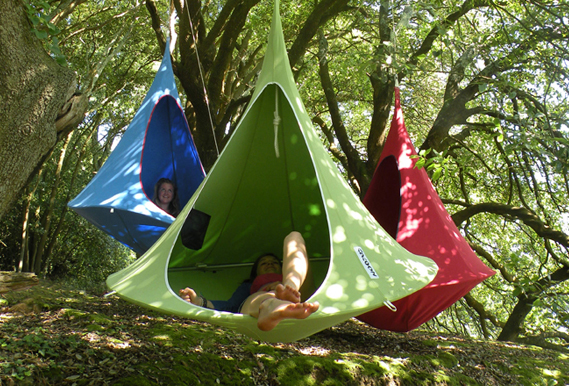 The hanging cocoon pod comes in three different sizes to choose from, including a smaller 4 foot version, a medium 5 foot version, and a larger 6 foot version!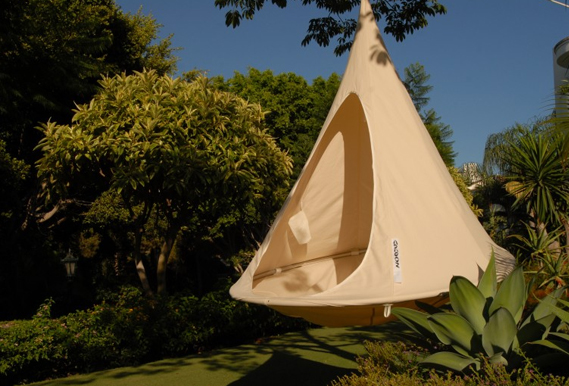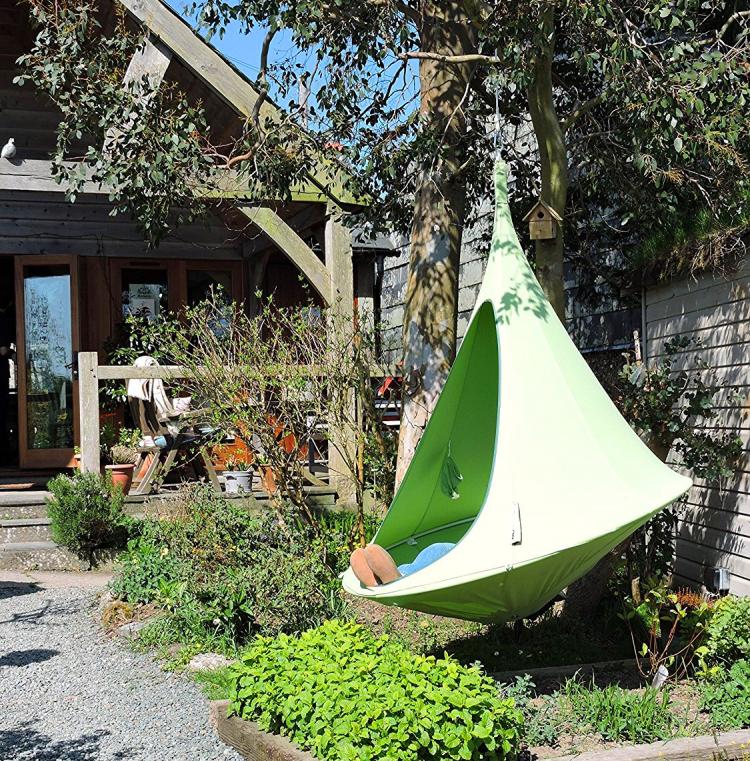 Can you imagine a better spot to hang one of these tree tents than right above a little creek while your feet dangle in the water?!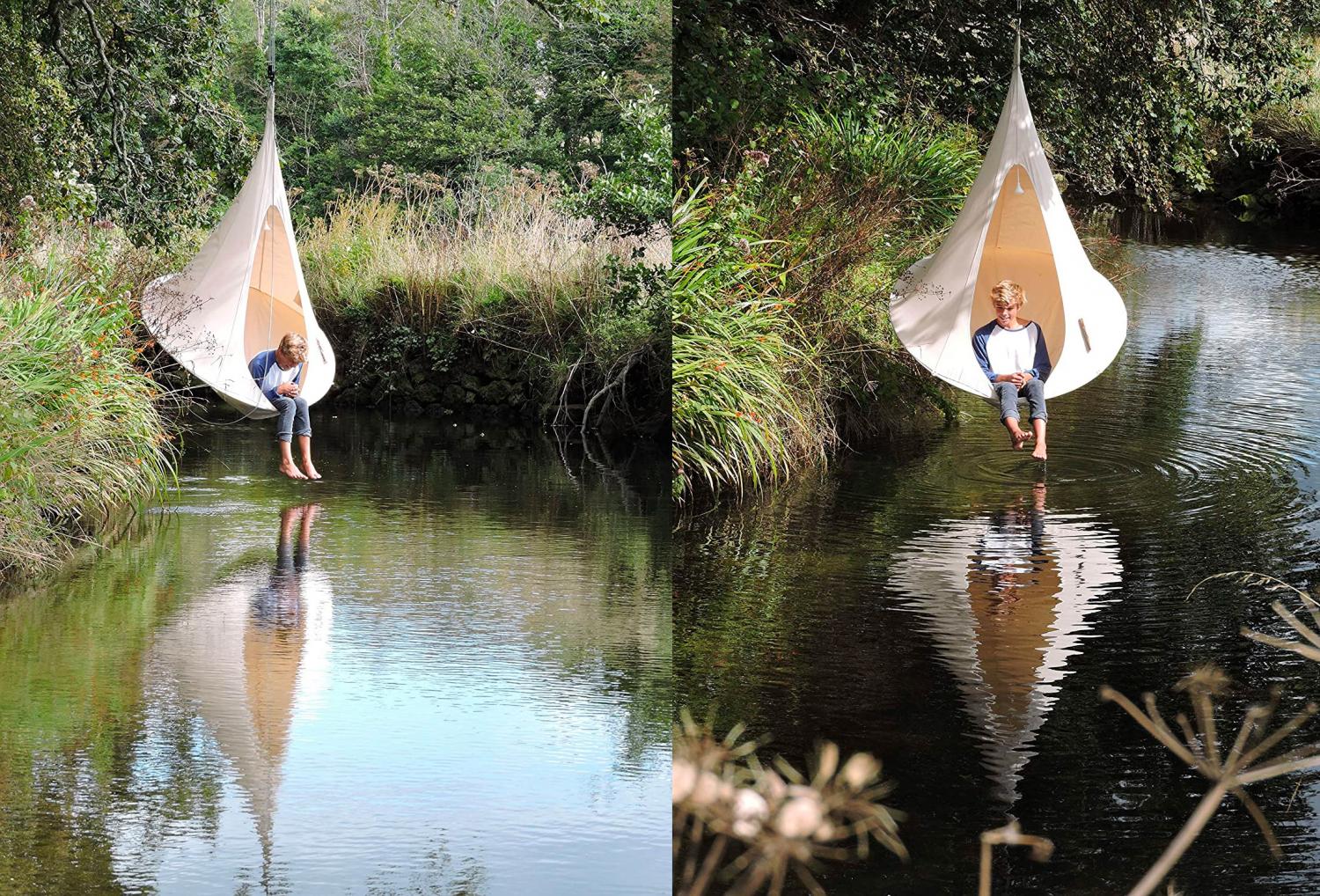 You can snag one of the hanging cocoon hammocks via Amazon for about $230 bucks!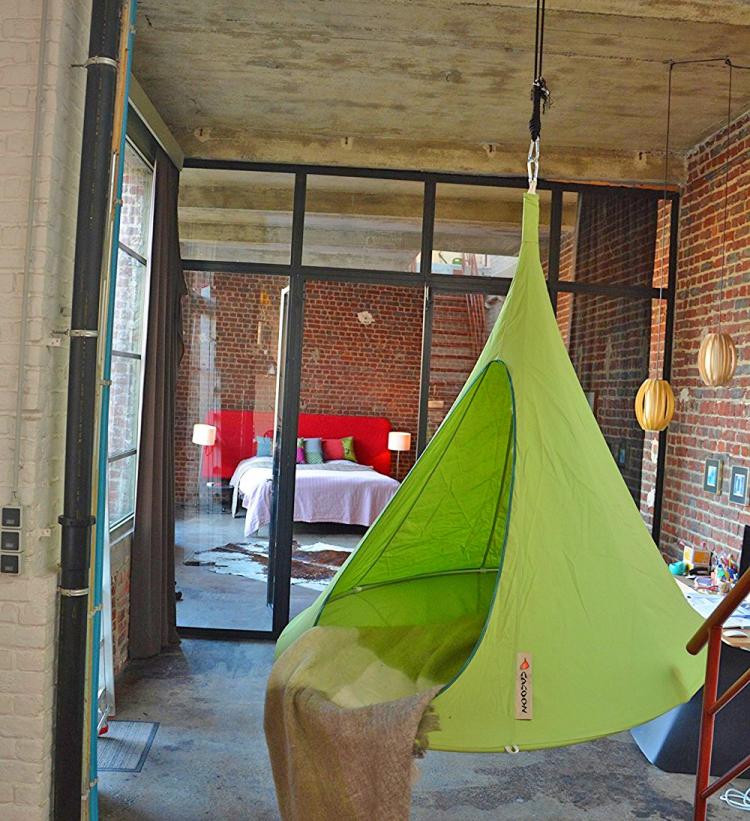 If you have nowhere else to install it, the cocoon tree tent has an optional tripod hammock stand that you can get!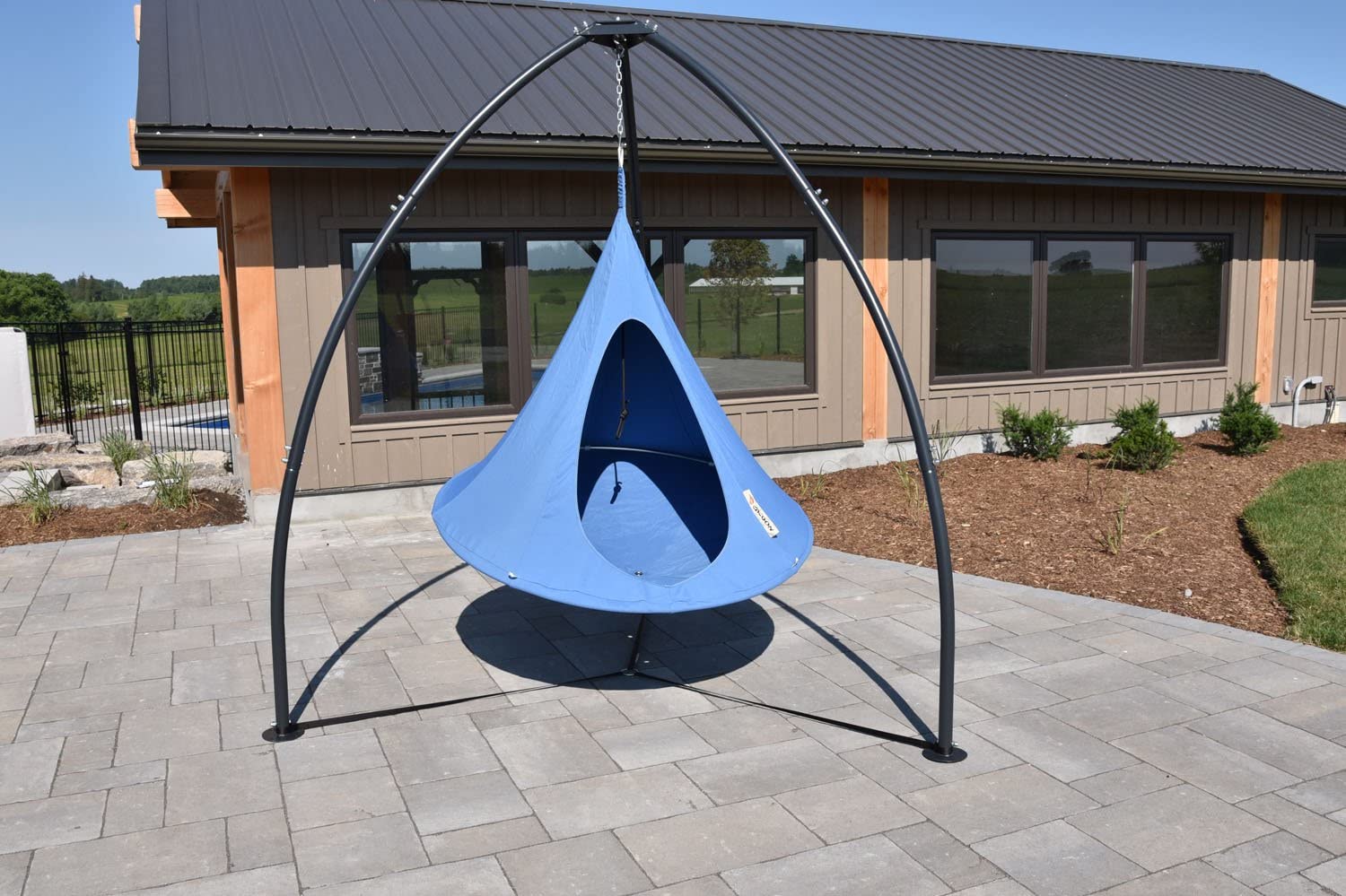 Check out the video below on how to install the hanging Cacoon personal hammock.
Subscribe To Our YouTube Channel