Giant Golf Ball Shaped Lounger Chair
By Ryan on 09/13/2017 10:36 AM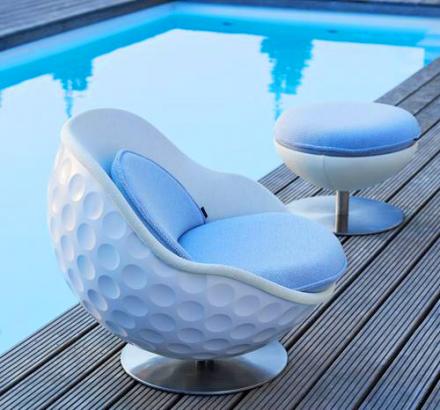 If you live and breathe Golf, imagine sitting in your very own Golf ball. Or maybe you are an evil villain who is bent on world domination, who also has a love of golf. This is perfect. You would be the king of golf, or the Pope of putting, in this luxurious golf ball chair. The Eagle Golf Ball Lounge Chair is a golf ball shaped lounge chair that is stylishly designed.
This golf ball chair is hand-made to the highest quality by master craftsmen in Germany using the finest materials. It's perfect for your man cave, your bar, sports clubs or your game room.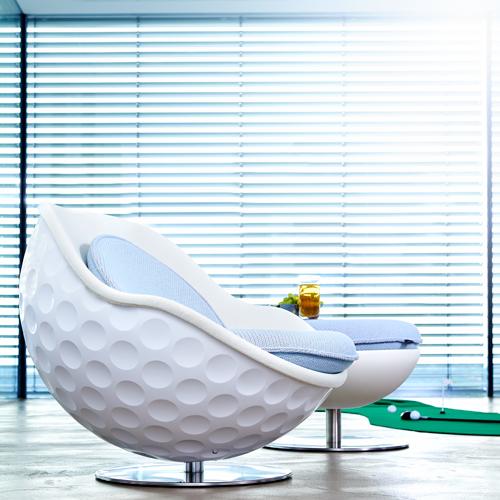 The chair comes with a matching footstool, it has a rotating base, and comes in two heights: 90 cm (with a seat height 40 cm) or 80 cm (with a seat height 30 cm).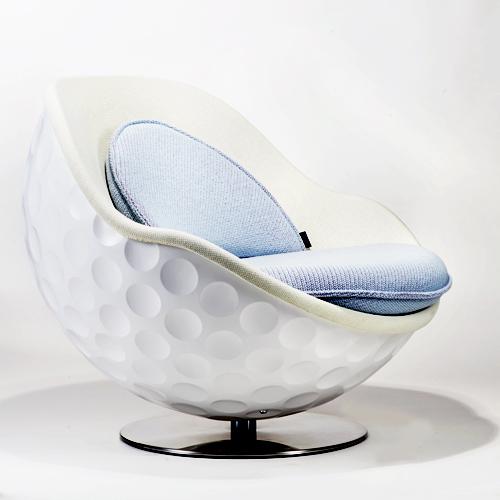 It makes a heck of an office chair for anyone who runs a golf course too. Use it in the living room for when you are actually watching golf, proving that you are the number one fan of the sport No matter where you use it, your golf buddies will be so jealous and want one of their own.No way they are sitting in yours.