This Giant Floor Lamp Looks Like a Massive Version of a Swiveling Desk Lamp
By Ryan on 07/14/2020 11:16 AM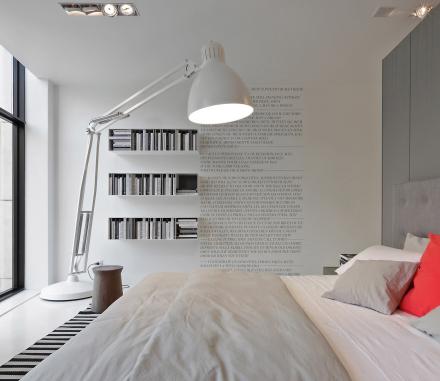 This giant lamp looks just like a small lamp that you might set on your desk in your office, but is instead a behemoth that towers over you in your own home. Perfect to place in the corner of your living room or bedroom for some giant lighting, or just to place on your desk and use your 70 inch television as your computer monitor and pretend you've shrunken your body down to a fraction of its normal size. Based on the normal sized JJ table lamp which was originally designed in 1937, this giant floor lamp takes it to a much grander scale by measuring a massive 13.7 feet in height when fully extended upwards or 12.6 feet long when fully extended to the side.
The giant floor lamp is made from an aluminum diffuser and structure, along with a heavy steel base disk that keeps it weighted on the floor even when stretched far out to the side, and you can choose between the lamp accepting fluorescent bulbs or incandescent bulbs. The lamp is also available in several different colors, including matte white, matte black, matte grey, gloss black, and gloss white.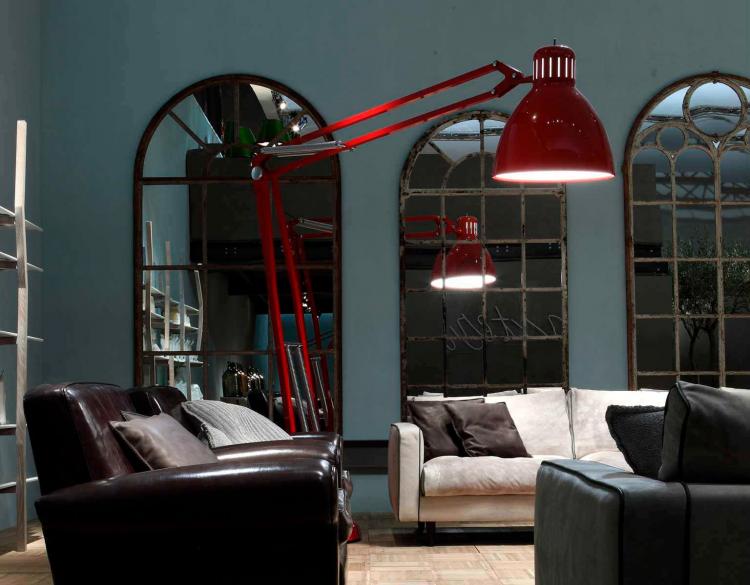 The giant lamp's arm pivots 165 degrees in each direction and the diffuser rotates 150 degrees in each direction on a vertical axis. The on/off switch for the lamp is located on the cord that plugs into the wall.