You Can Now Get a Giant Face Mask Tote Bag and It's Perfect For Doctors/Nurses
By Ryan on 01/12/2022 9:43 AM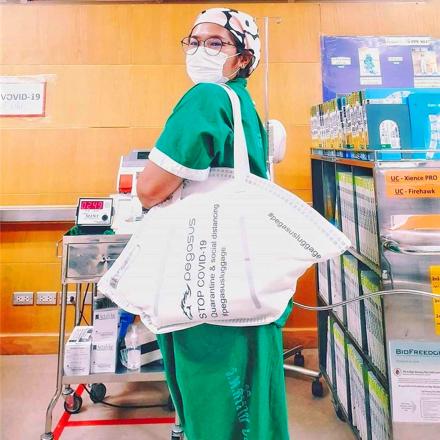 Don't let the global pandemic stop you from going out in style. We've all had to make lifestyle changes due to the corona virus and one of the most notable changes is the wearing of masks to protect ourselves and others. In a wonderful case of combining the pandemic and fashion into one, is this off-shoulder bag that looks like a giant face mask.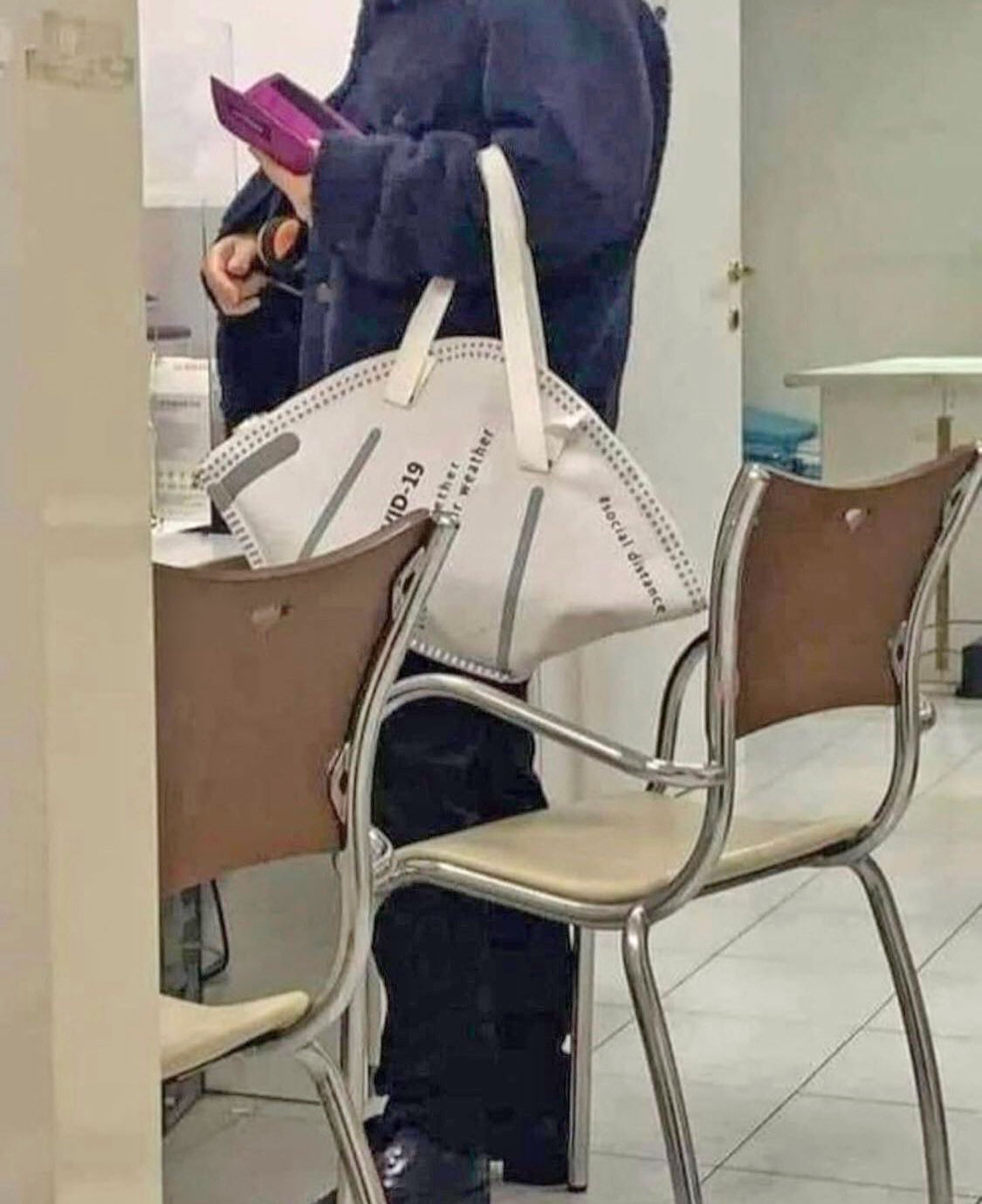 You could say this giant face mask tote-bag is life imitating art. It's an eye-catching piece that will complete your outfit and make you look like a fashion icon in these weird times. The bag is made from high-dense nylon fabric that is water-resistant and anti-scratch, a truly fashionable and quality material.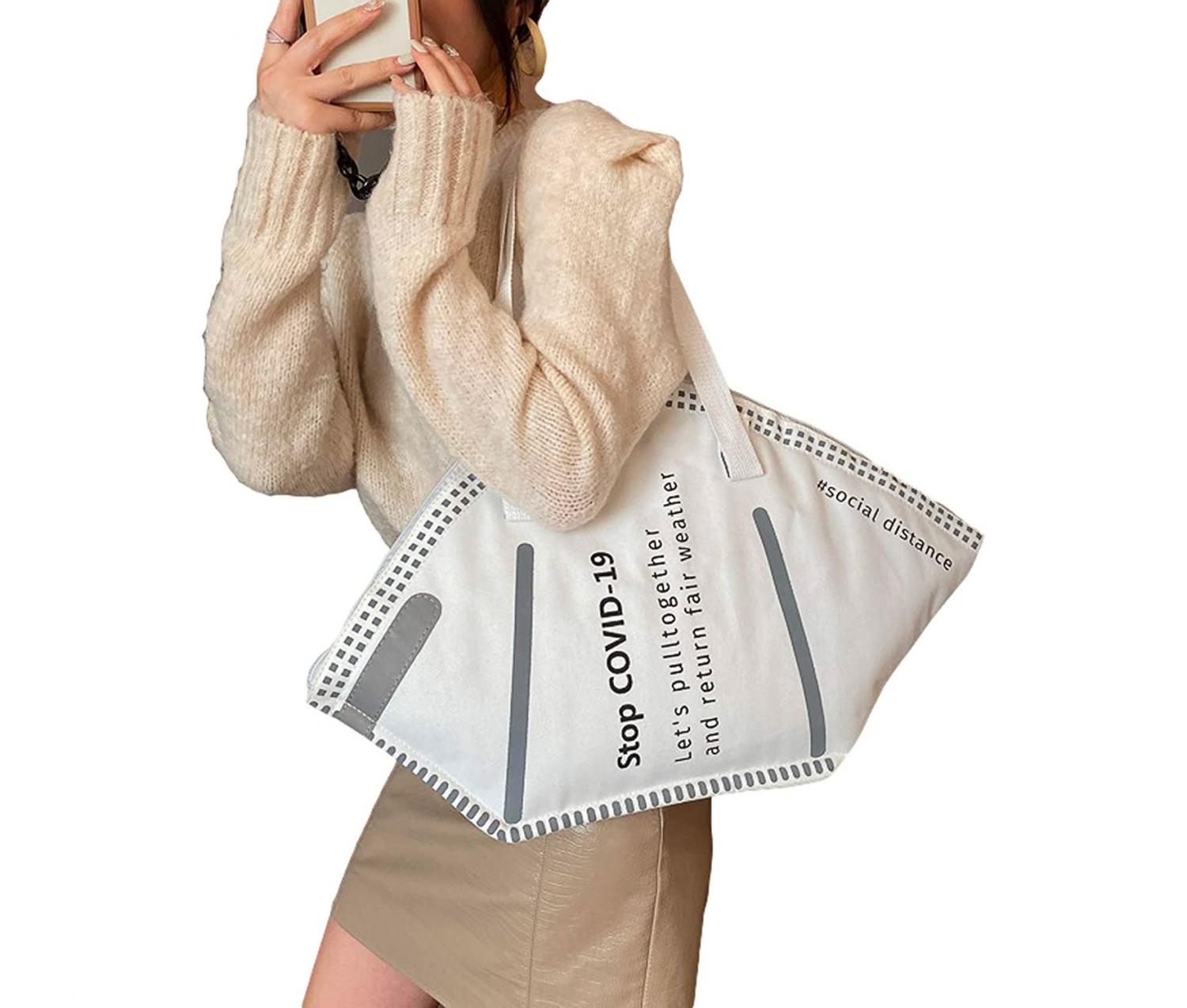 There is a big compartment with a zip closure and a smaller zipper pocket for small stuff. The bag features a unique design and shape which resembles that of a folded mask. The dimensions are 12.64 x 8.03 x 2.2 inches, large enough but quite stylish and practical for everyday use.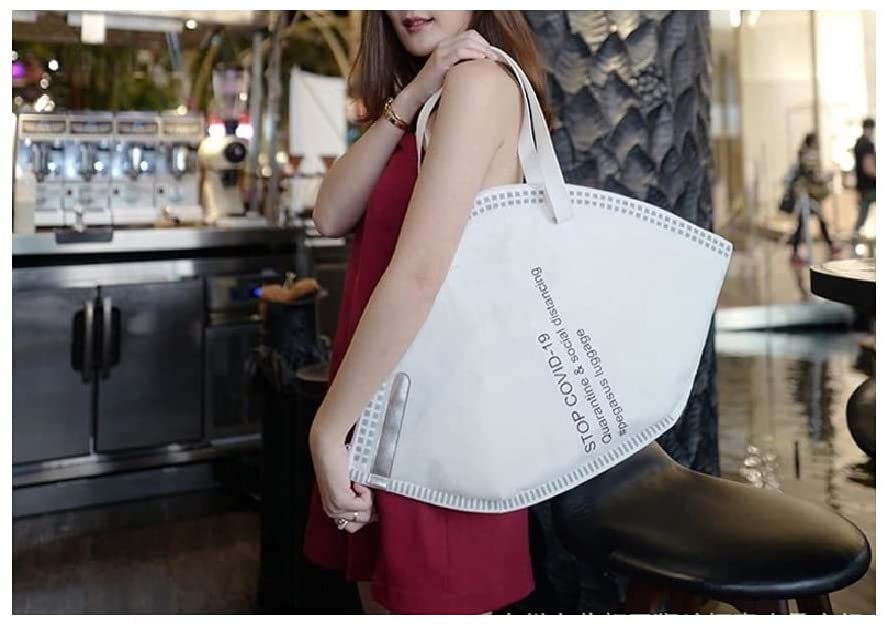 The words "Let's pull together and return fair weather" are printed on the bag and #SocialDistance on the edges. The main compartment of the giant face mask bag has a large capacity and is ideal for holding your books, water bottles, folded umbrellas, and even packed lunch.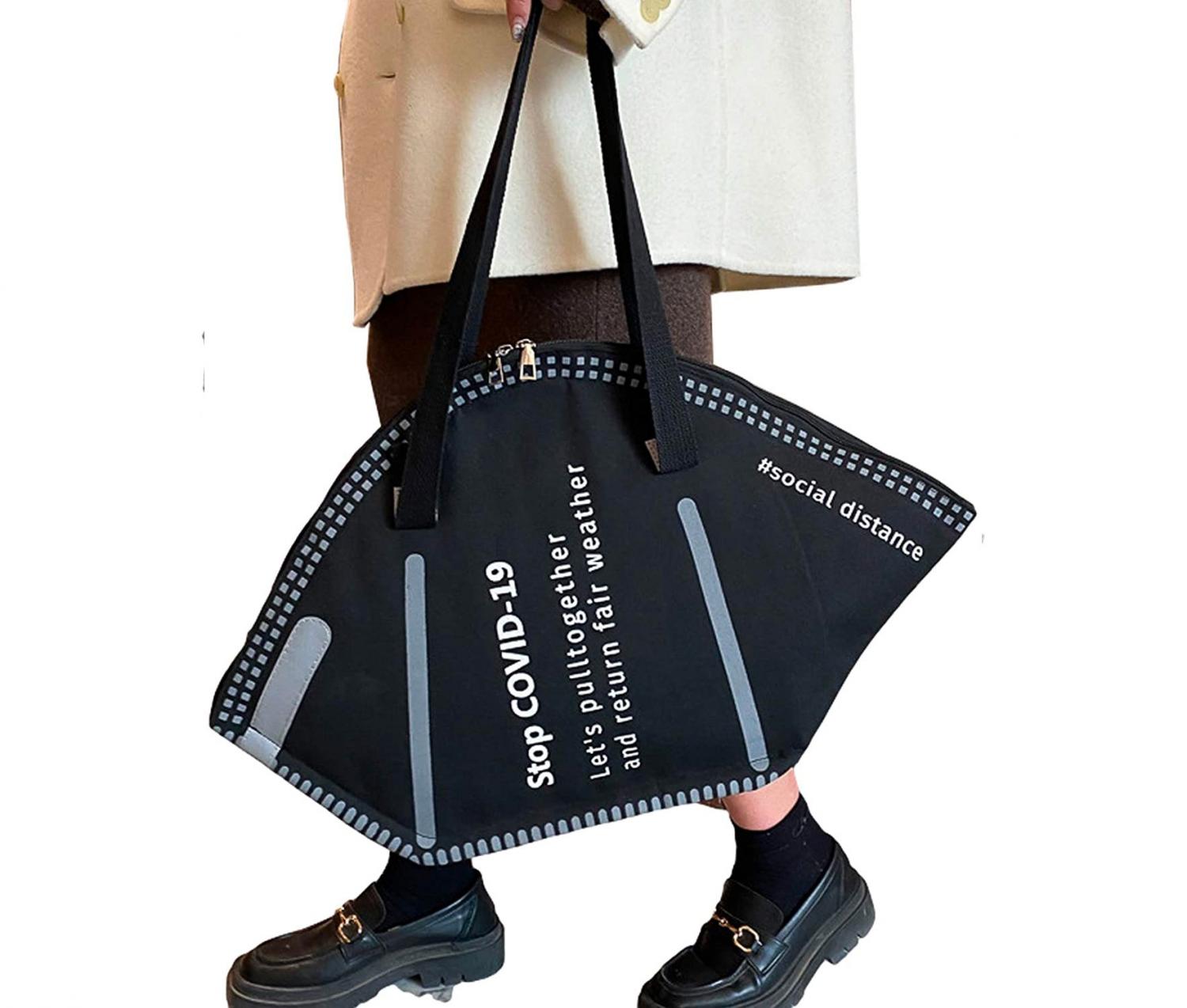 The small pocket is perfect for phones, wallets, iPads, and small books. This is a stylish face mask tote bag that will make you stand out anytime you are stepping out with it swinging from your shoulder.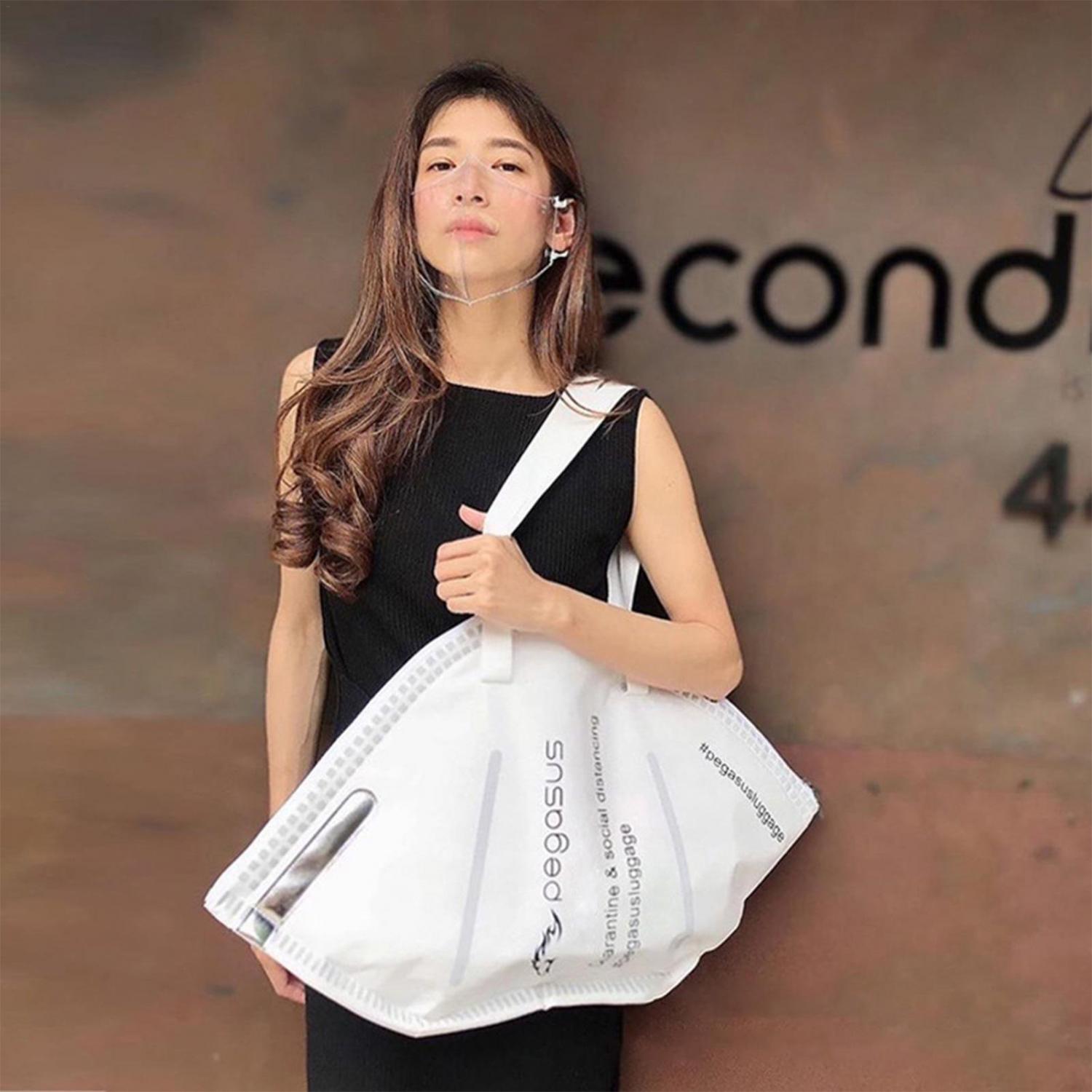 This giant face mask bag is ideal for everyday use, a beach evening party, shopping, classes, etc. you name it. The fabric is good and it won't be going out of shape anytime soon. It's easy to clean and this can be done with either a washing machine or wiping with a damp cloth.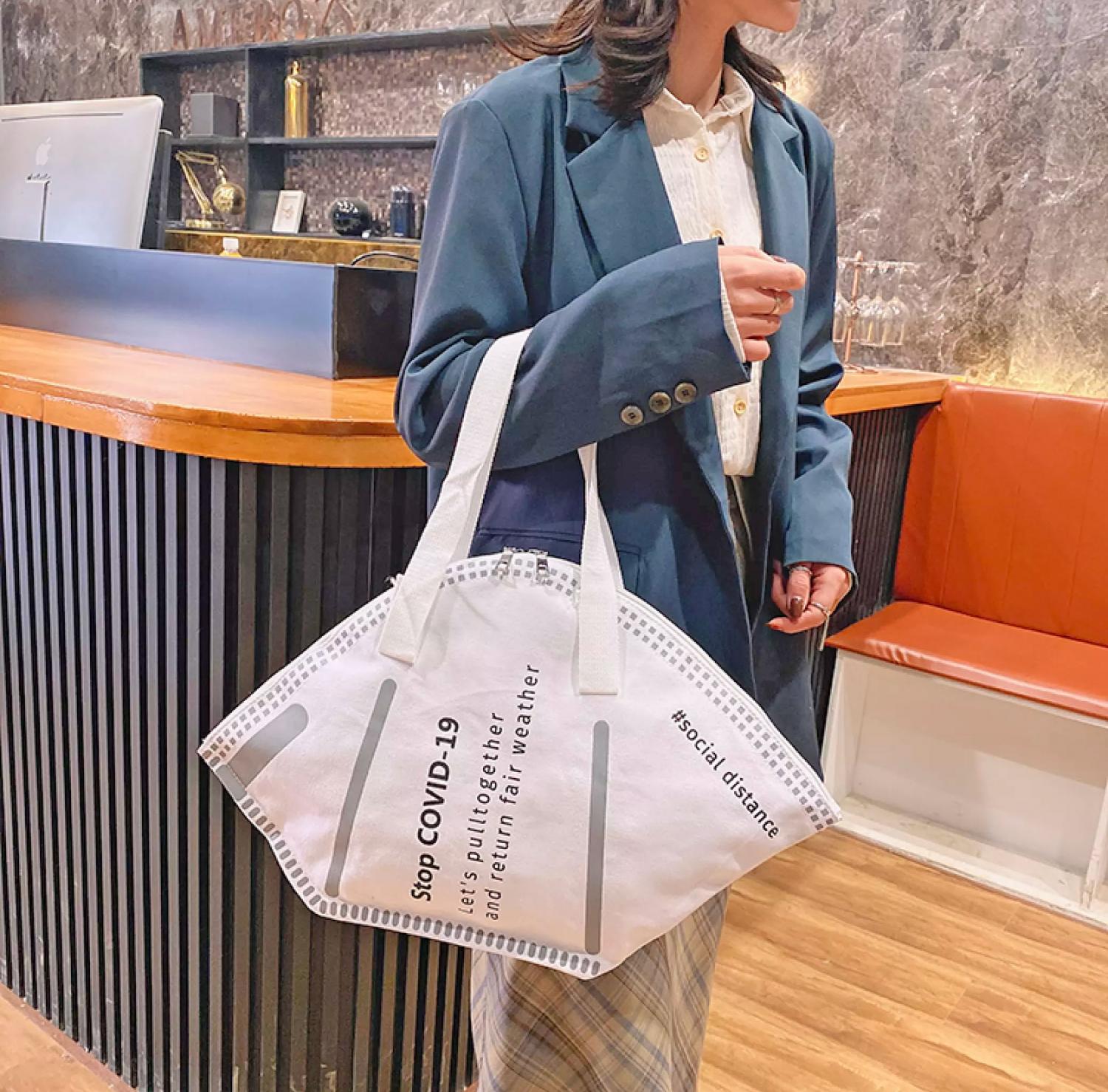 It's a bag that is easy to travel with, and all your essentials will fit in one place. The bag is an ideal gift to someone who loves fashion or anyone who works at a hospital like a doctor, nurse, or student.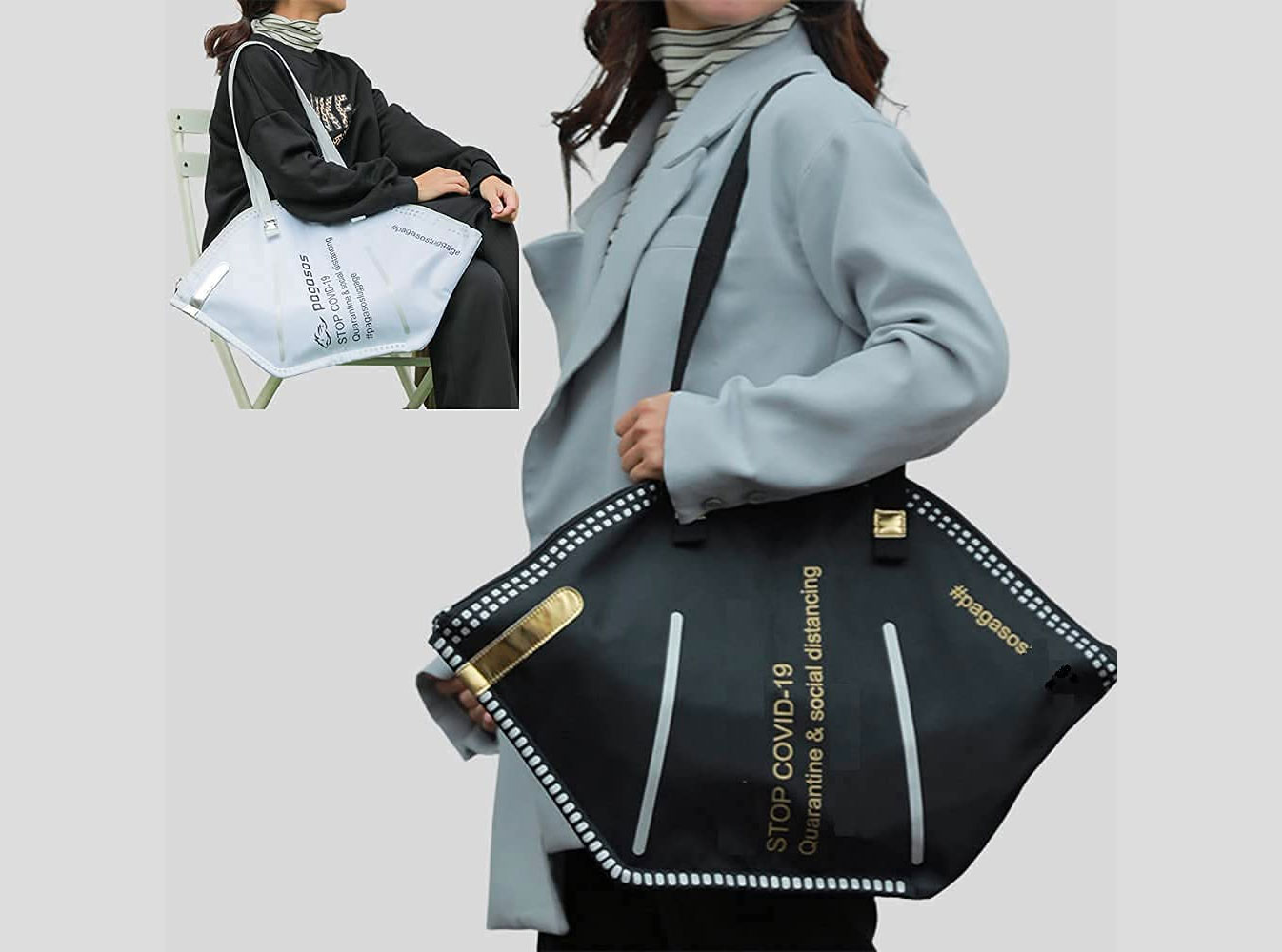 Get this giant face mask tote bag and appeal to everyone to wear masks at all times when venturing outdoors, while looking stylish too.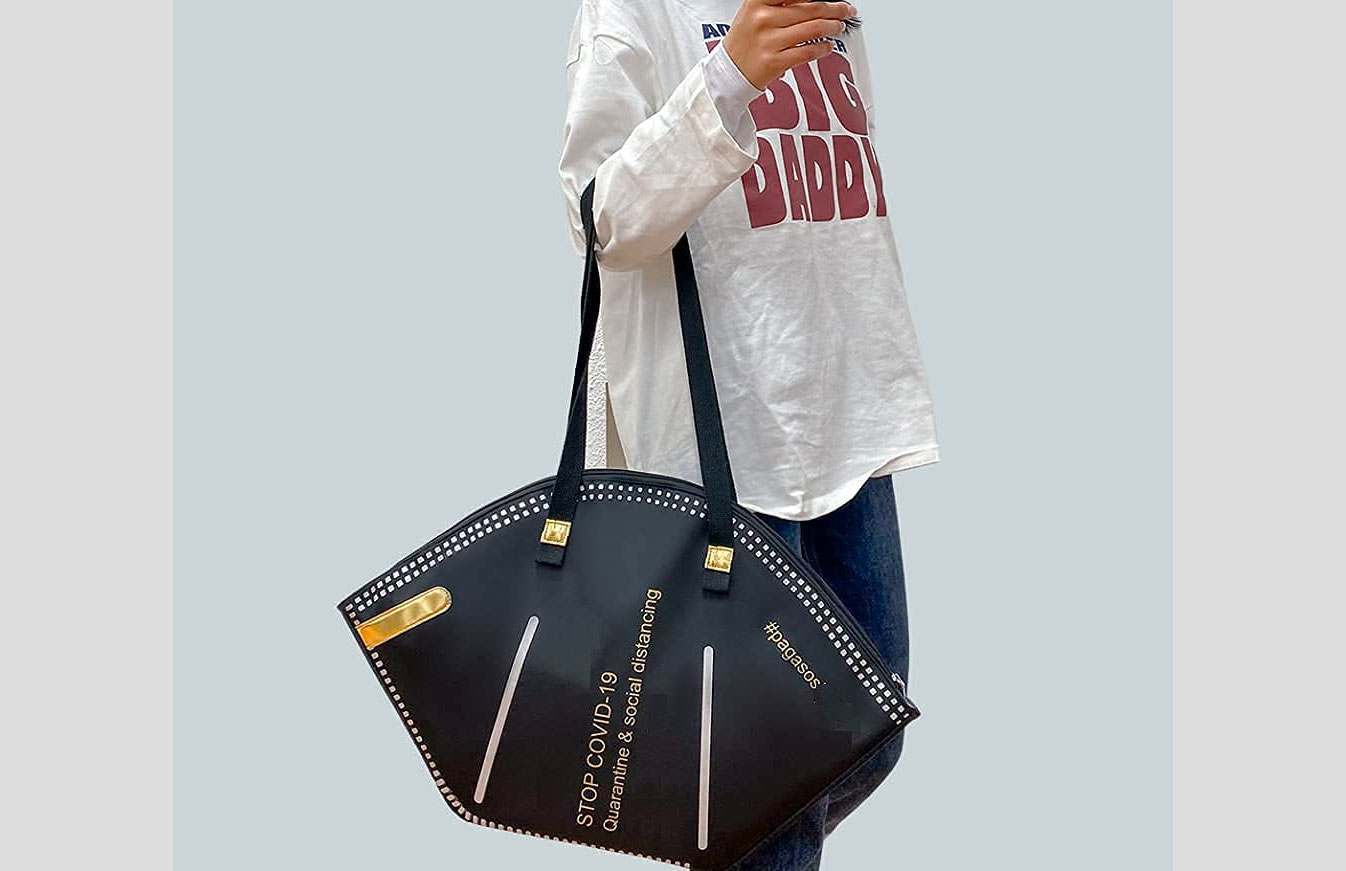 The top of the face mask tote bag has a large zipper enclosure to keep everything inside secure, plus there's two inside pockets for smaller items!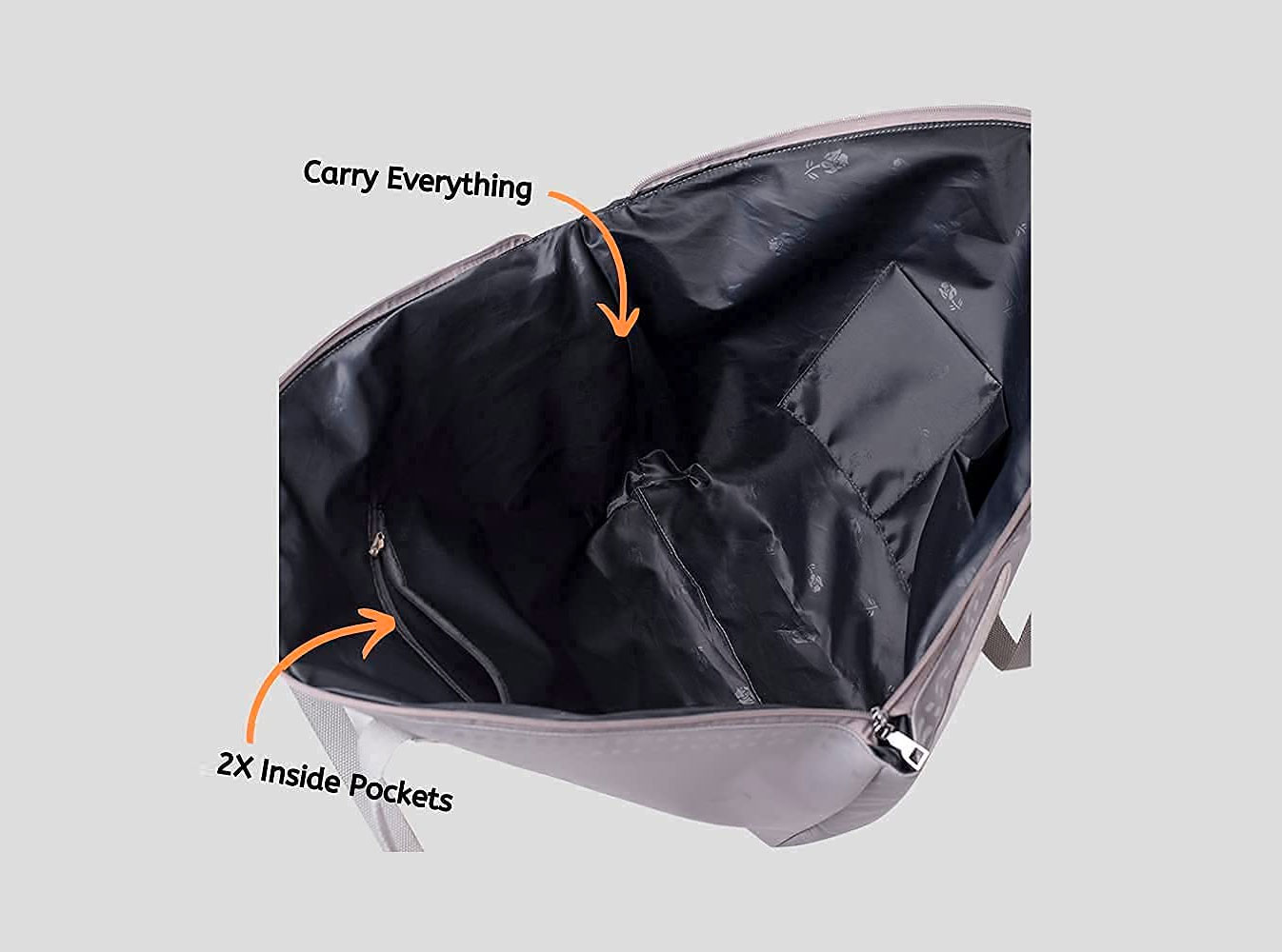 They come in a few different sizes to choose from, but the largest face mask tote bag measures 24.4 inches wide x 15 inches tall, along with a 9 inch handle!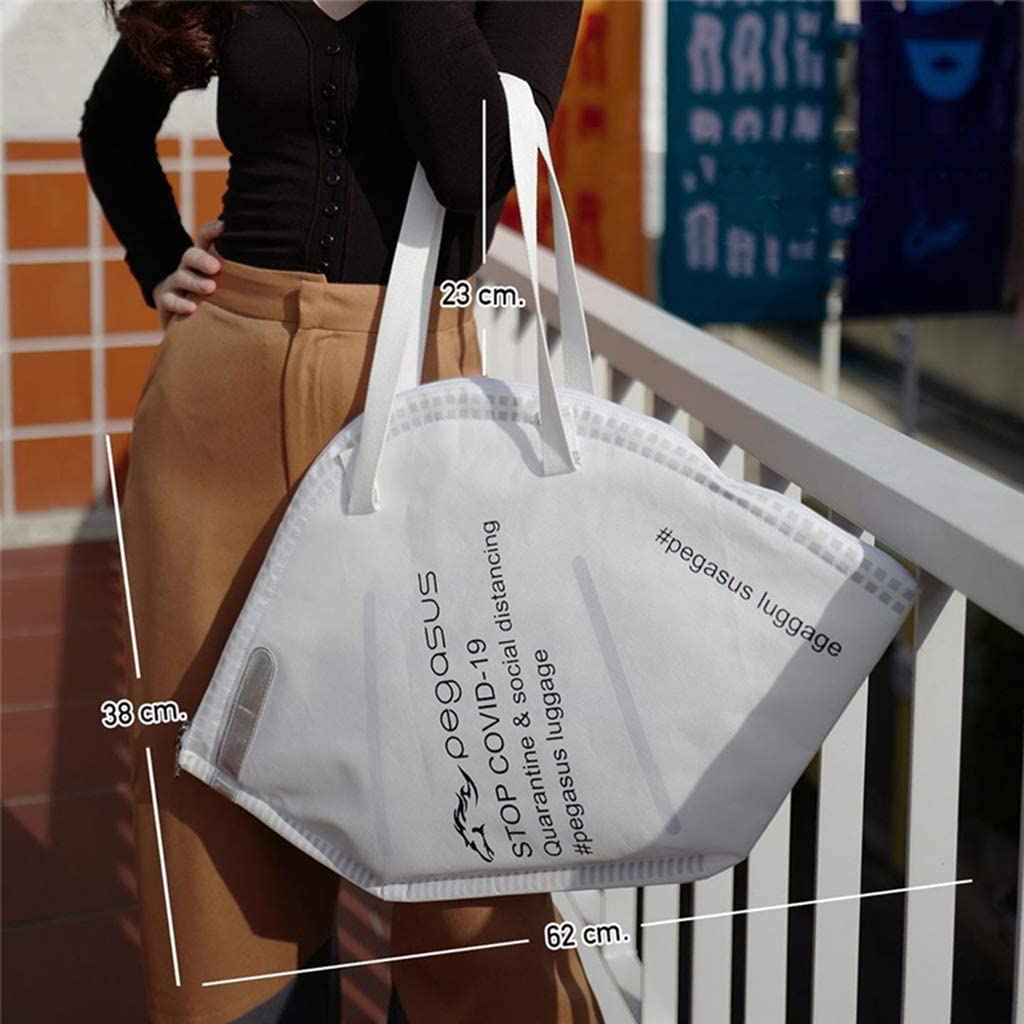 There's a few different versions of the giant face mask tote bag available on Amazon, so check them all out here to see which one you like best!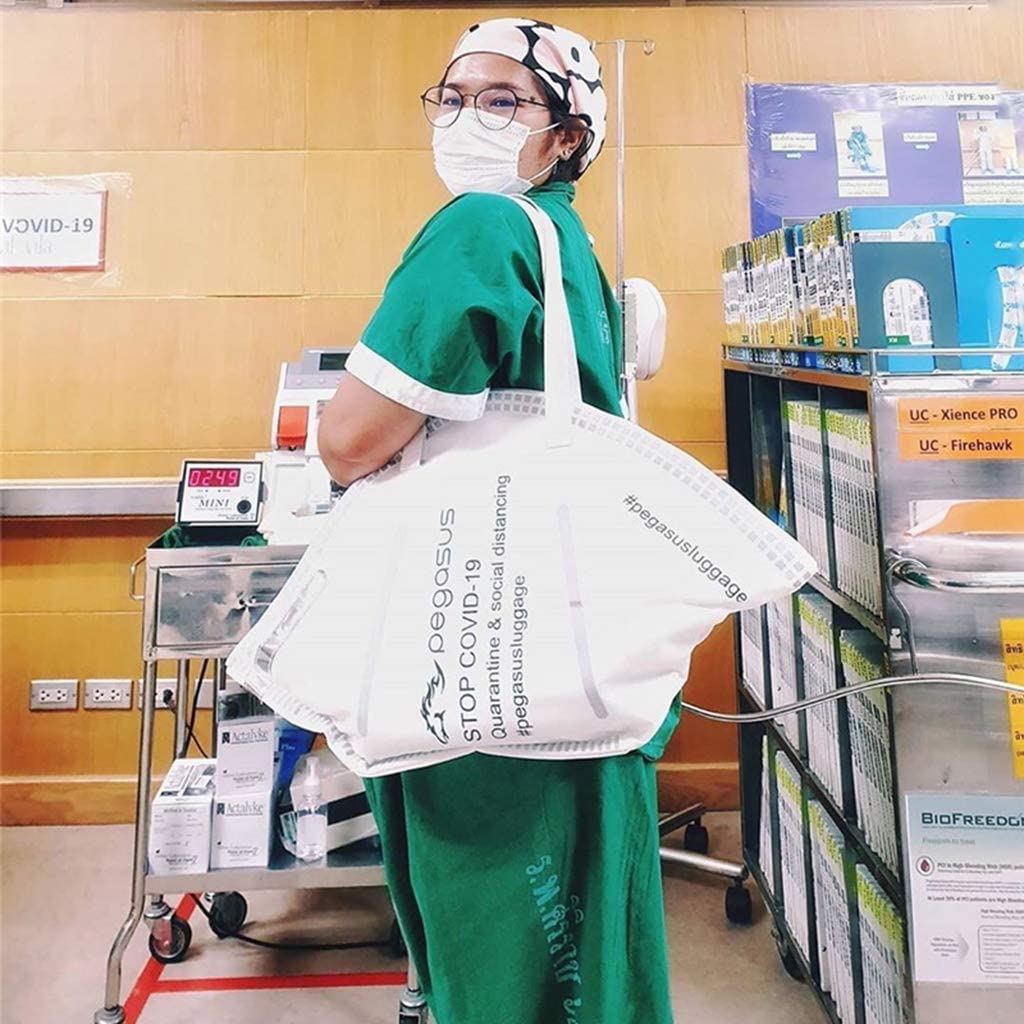 Just in case you may be wondering, no the tote bag face mask doesn't actually work as a face mask to protect against any virus!