Ghosted Costume
By Ryan on 09/25/2018 10:19 AM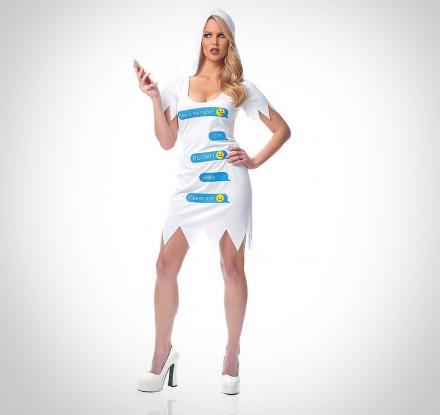 Just when you thought things couldn't get worse from the Cecil The Lion Killer costume, or the One Night Stand costume, here we are with a "Ghosted Costume". Perfect for the lazy costume wearers that are looking to be clever, yet avoided at parties, the Ghosted Costume is made for women, and features one-sided text messages that appear to be from someone that's been ghosted.
The women's Ghosted costume is all white in color with blue and white text message bubbles with of course a few emojis sprinkled in. It also has a white hood that goes over your head so you can somewhat look like an actual ghost.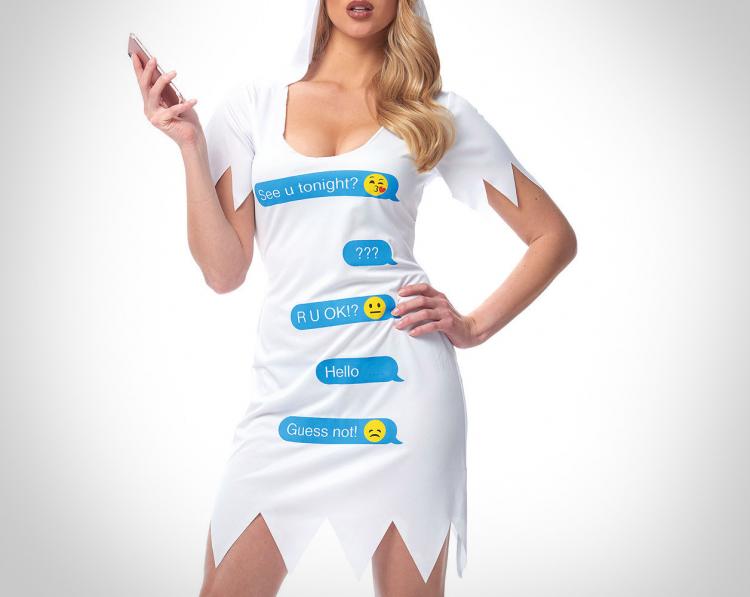 If you've been ghosted in the past, and know the feeling of being ghosted all too well, this Ghosted costume might be for you!