Genius Amazon Finds: Visual Measuring Cups, Dishwasher Wine Glass Holder, Clean/Dirty Magnet
By Ryan on 02/14/2023 6:47 PM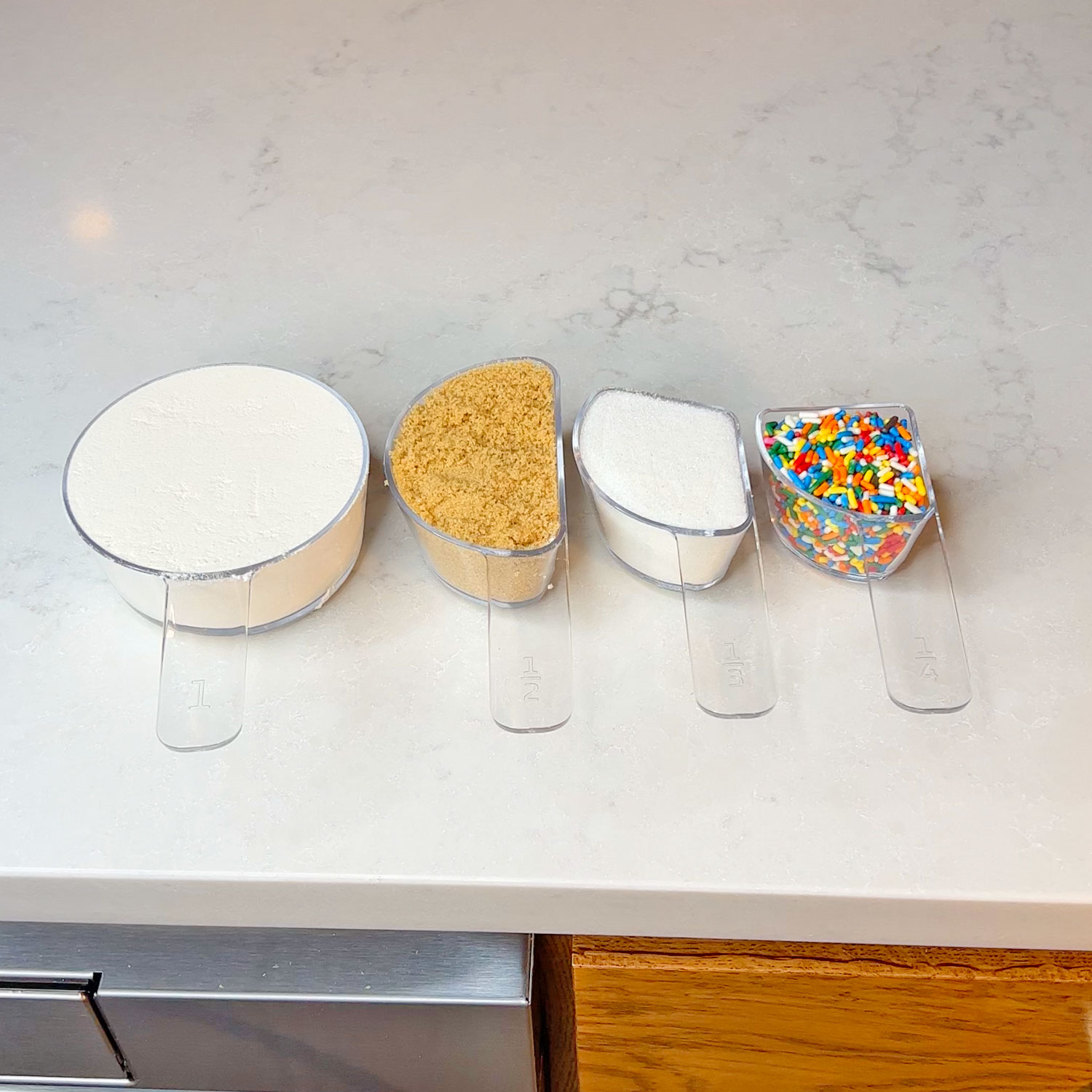 Welcome to part three of the Genius Amazon Finds series! Tired of the same old boring stuff? Look no further! In this series of articles and social media videos, we're exploring the weird and wonderful things you never knew you needed, which you can find right on Amazon. From hilarious home decorations to practical and wacky kitchen accessories, we've got you covered. So buckle up and get ready for some serious fun as we dive into the three more incredible and useful things you can find right on Amazon.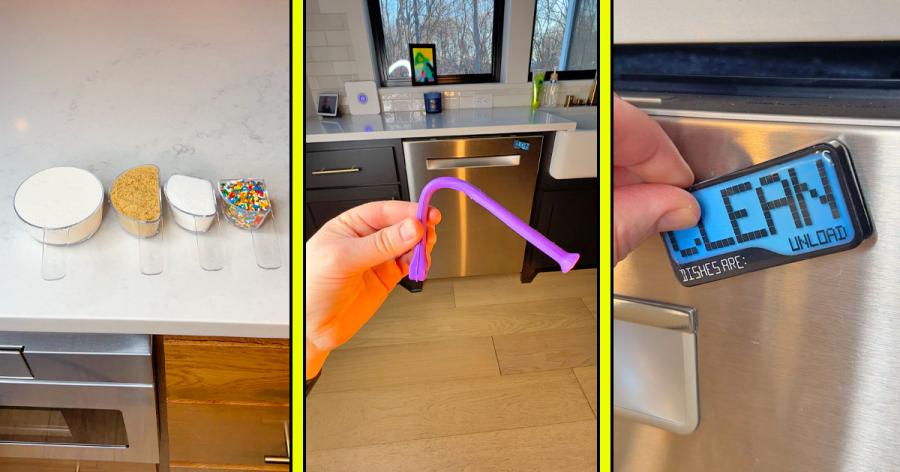 Whether you're shopping for yourself or for a friend, these bizarre Amazon finds are guaranteed to bring a smile to your face. Get ready for a wild ride through the world of weird and wonderful things you never knew you needed!
We'll post a link to where you can find each item below each image, and be sure to check out our Facebook, Instagram, and Tiktok pages for videos of the items in action!
1. These Visual Measuring Cups That Depict The Actual Fractions They Represent (Find them on Amazon here)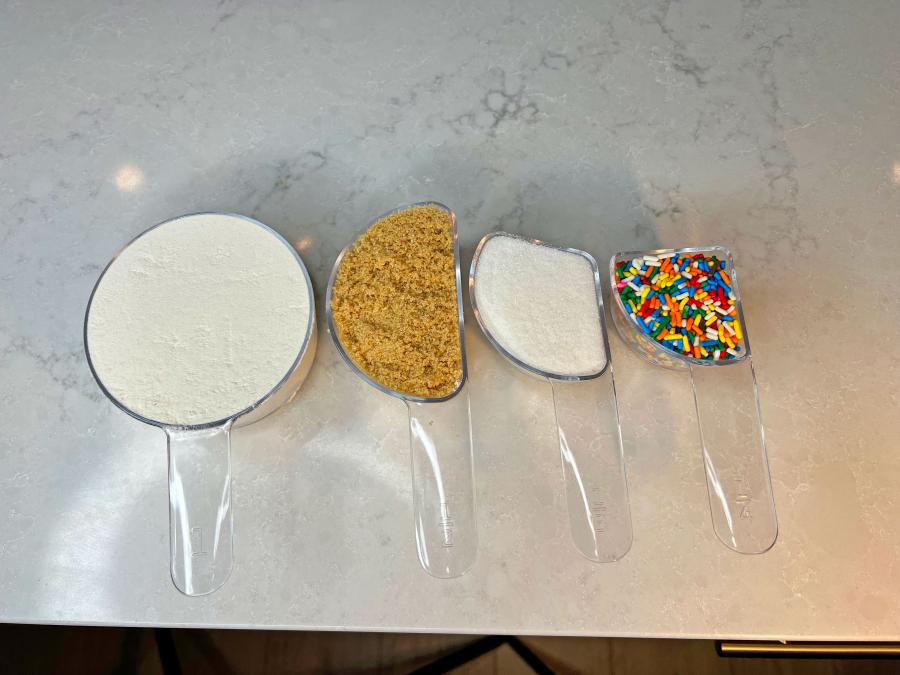 Add a touch of creativity to your kitchen with the innovative set of measuring cups designed to look like fractions! These unique cups are crafted to represent the fraction that they measure by using a specific portion of a full circle. The set includes 1 cup, 1 half cup, 1 third cup, and 1 quarter cup, making it a complete solution for all your measuring needs. The cups are made from durable and high-quality materials, ensuring long-lasting use in your kitchen.
The easy-to-read measurements make it simple to accurately measure out ingredients for all your recipes, while the unique design adds a playful and creative touch to your kitchen decor. Elevate your baking game with this practical and stylish set of measuring cups today! Find them on Amazon here!

2. These Wine Glass Tethers That Keep Them Secure In The Dishwasher (Find them on Amazon here) Say goodbye to broken wine glasses with the dishwasher tether device! This innovative device is designed to securely hold your wine glasses in place during a dishwasher cycle. Made from durable and flexible silicone, the purple dishwasher tethers come in a pack of 4, providing ample protection for all your fragile stemware. Simply slip the dishwasher tether onto the stem of your wine glass and place it in the dishwasher.
The unique design keeps your glasses in place, preventing them from moving around and potentially breaking during the wash. With the dishwasher tether device, you can enjoy sparkling clean wine glasses without the worry of damage. Just install one end over any rod in your dishwasher, and install the other device onto the stem of your wine glass! Find it on Amazon here!

1. A Dishwasher Magnet That Helps You Keep Track If The Washer Is Clean or Dirty (Find them on Amazon here) Keep track of whether your dishwasher is clean or dirty with the Flippable Dishwasher Magnet! This unique magnet features two sides - one that says "dirty" and another that says "clean" - making it easy to tell at a glance whether the dishes inside are ready to use or need to be washed. The sleek and stylish design is perfect for any kitchen decor, and the magnet easily attaches to any dishwasher surface.
No more guessing games or accidentally using dirty dishes! The Flippable Dishwasher Magnet is the ultimate solution for anyone looking to streamline their kitchen routine and eliminate unnecessary hassle. Upgrade your kitchen with this practical and convenient accessory today! Find it on Amazon here!