This Welcome Solicitors Sign Should Be On Every House That Hates Door-to-Door Sales People
By Ryan on 02/26/2020 3:10 PM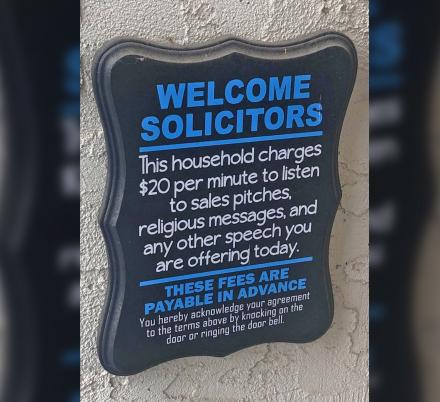 Sure there are plenty of signs that simply say "NO SOLICITORS", or "NO SOLICITING" that you can get to combat the horrible salespeople that attempt to waste your time trying to sell you some new cleaning product, vacuum, etc... But if you're looking for something a little more quirky, and a little way to turn the tables and waste the time of solicitors, this "Welcome Solicitors" sign might be for you. It basically says that, sure, you can ring our doorbell and give us a sale pitch, but it'll cost you $20 per minute to do so. Plus, by ringing the doorbell or knocking on the door, you agree to those terms!
In full, the hilarious solicitors sign reads: "WELCOME SOLICITORS - This household charges $20 per minute to listen to sales pitches, religious messages, and any other speech you are offering today. - THESE FEES ARE PAYABLE IN ADVANCE - You hereby acknowledge your agreement to the terms above by knocking on the door or ringing the doorbell."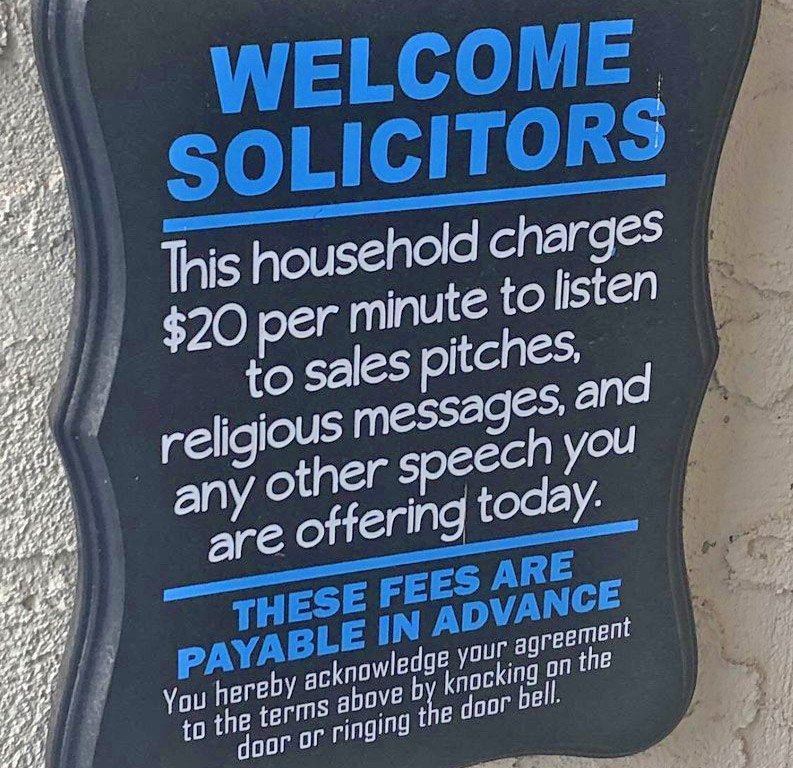 The we're not sure where to get the exact sign that's featured in the main image above, though there are several very similar signs that are available on Etsy. Some of the signs have the same exact text as the featured image has, and some even have the same shape. Feel free to browse through them and see which one suits your household the best.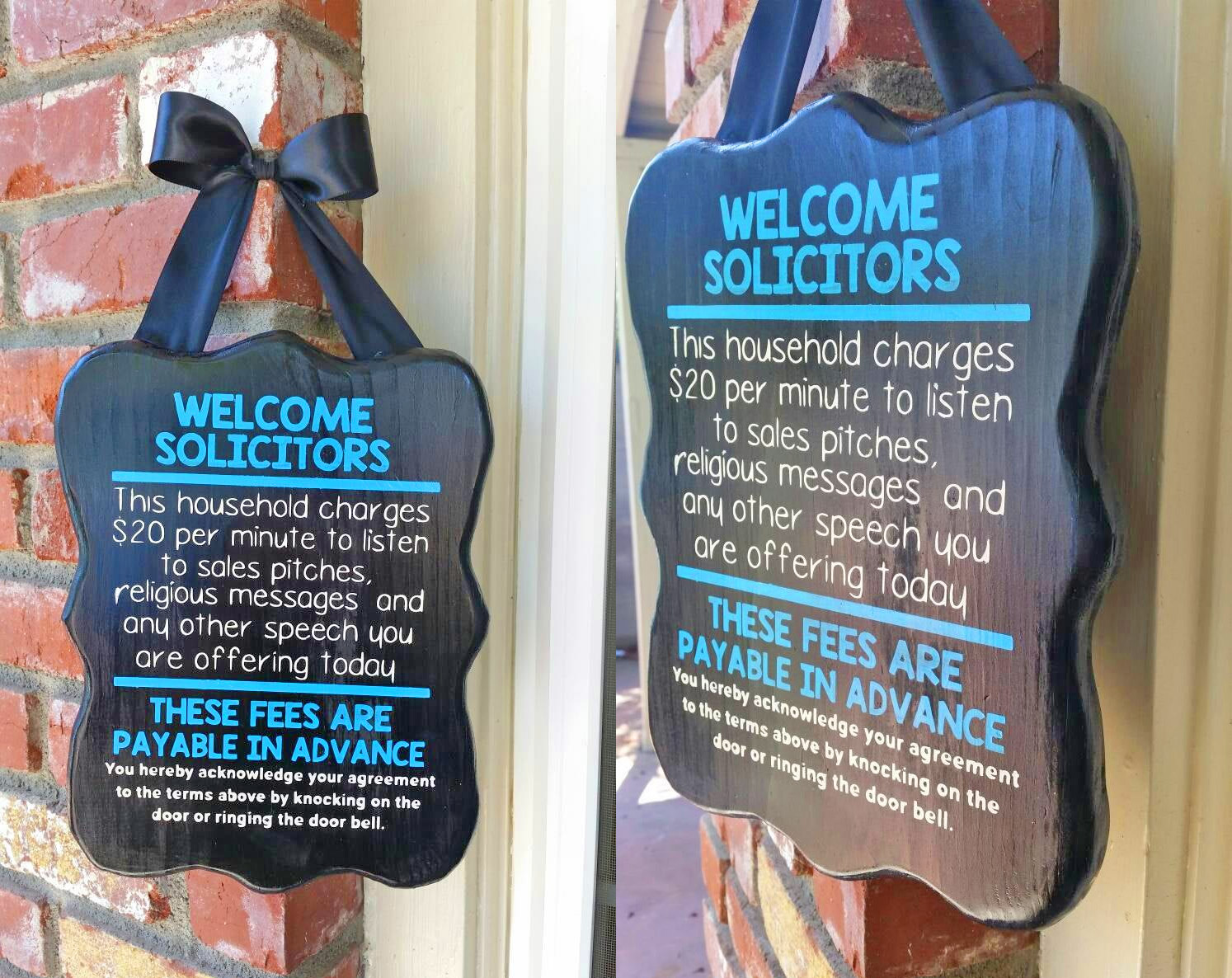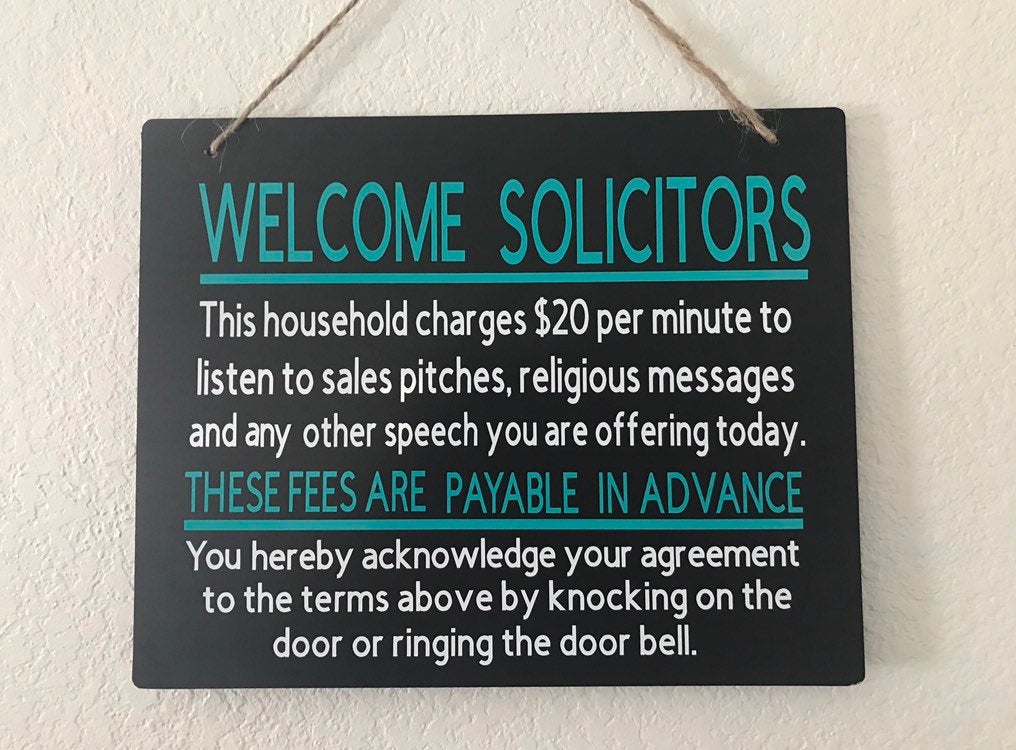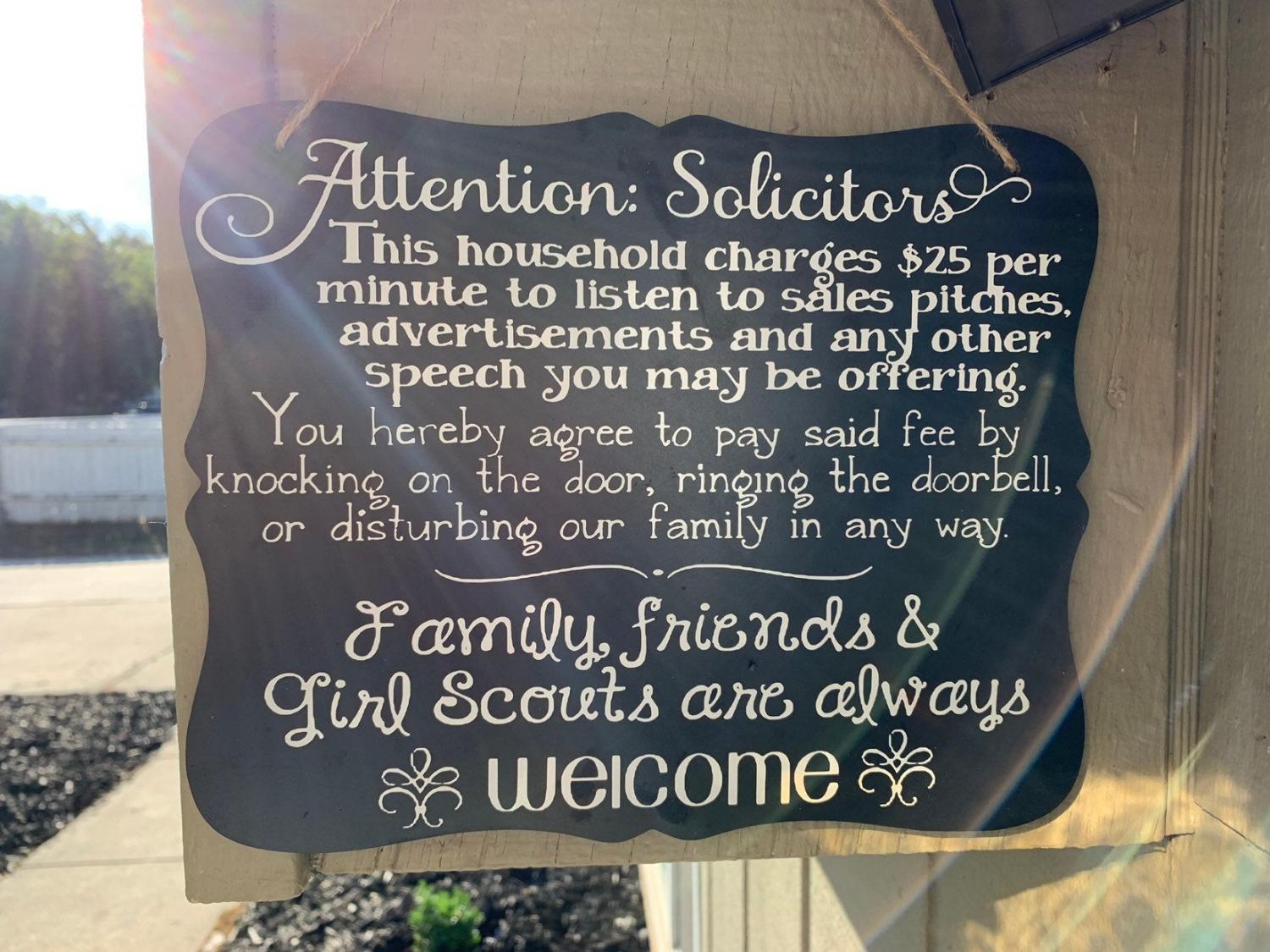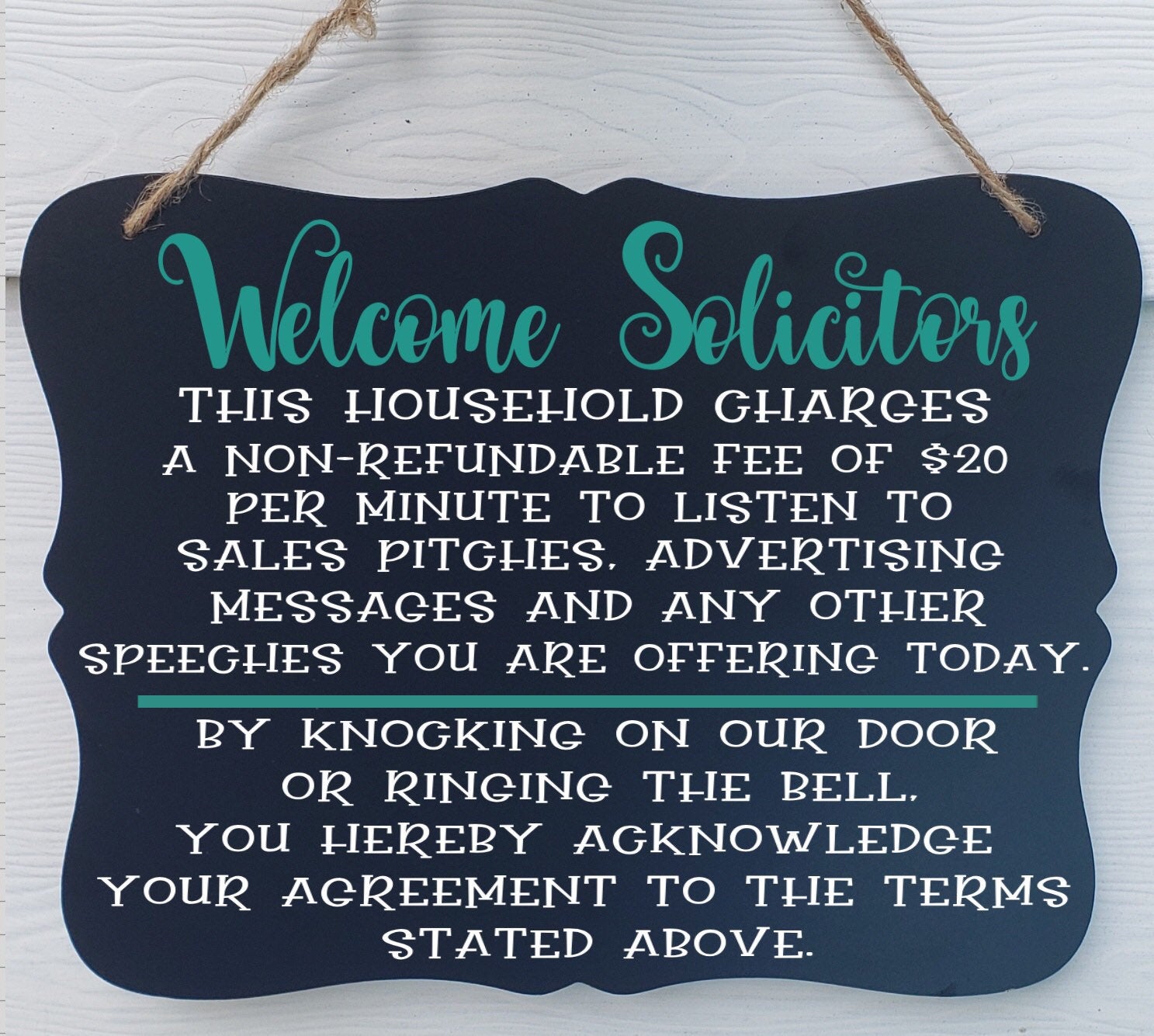 If you're simply looking for a regular no soliciting sign with a little quirkiness to it, look no further, as Etsy's got you covered there as well. They have tons of custom signs that people have created that range from "say no solicitors, except if you're selling thin mints", one that says they're too broke to buy anything and already know who they're voting for, and even one that has a Star Wars theme to it.

These next couple signs are not technically a "no soliciting" sign, but we thought it seemed fitting to put them in this list anyway...