FUGU Expandable Luggage - Doubles as a Work Desk When Opened
By Ryan on 09/14/2017 11:53 AM (Updated: 01/04/2018 10:52 AM)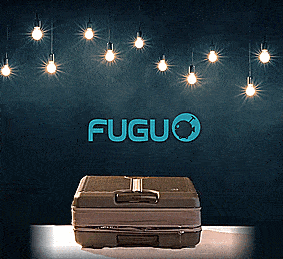 This unique expandable luggage lets you have the best of both worlds when you travel. It starts out as a good looking suitcase sized piece of luggage that you can pack your stuff in, but if you need more room, no problem. This luggage expands to a check-in sized piece of luggage in just an instant. All you need to do is plug it into an outlet, turn a dial and you are done. Instant conversion.
When fully expanded, the expanding luggage can aIso act as a desk or chair that you can sit on or place your laptop on while waiting for your flight, since it's the perfect height to get some work done. The top also has a convenient flat surface to set documents, gadgets, makeup, food, or laptops.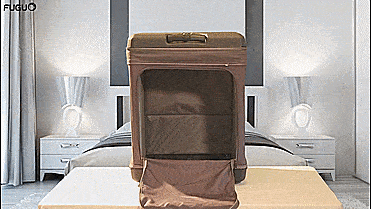 The FUGU expandable luggage is also smart luggage, as it has a GPS locator inside so you'll never loose your bag, it auto-expands and contracts on its own using unique internal technology, plus it will also help to keep your gadgets charged as well since you can get it with a powerbank inside of it.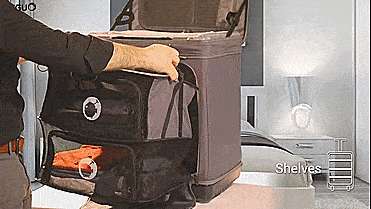 The sturdy construction and quality design of the exapanding luggage means that it will stand up to the abuse of airport personnel and you can even sit on it if you want to. It uses drop stitch technology to make the materials easily expandable.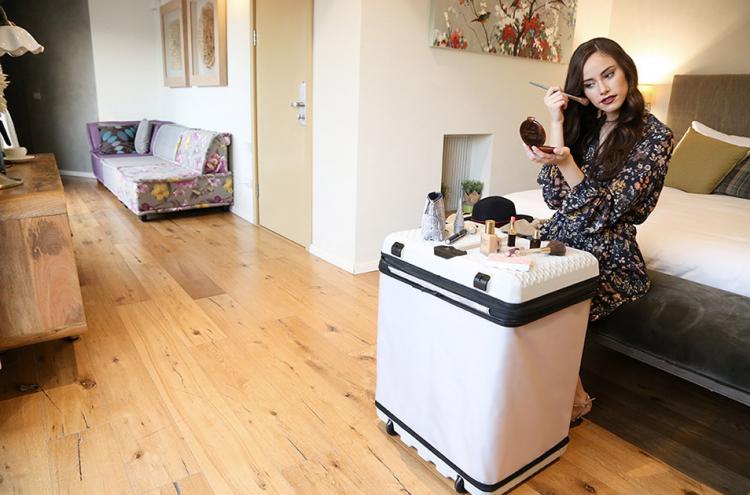 You can buy this handy travel accessory in several versions. Customize it with the powerbank and charger, built in shelves, a laptop case, GPS luggage locator and other extras. Now your travel experience is tailored to your very own needs and that should help you feel just a bit more at home while you're traveling. That makes it worth every penny.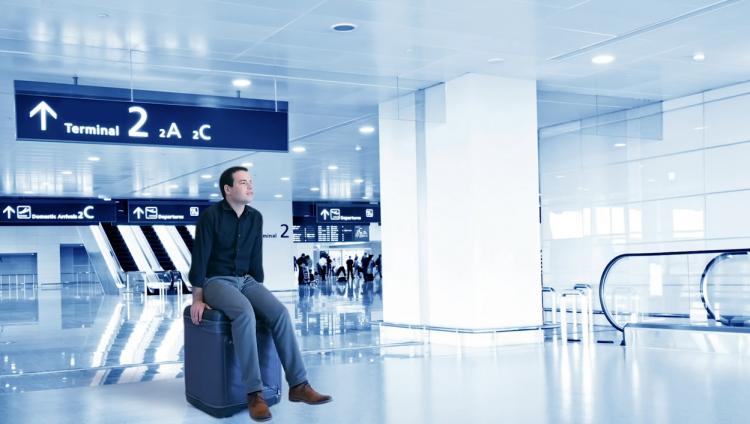 Check out the FUGU expandable luggage that doubles as a work desk in action via the video below.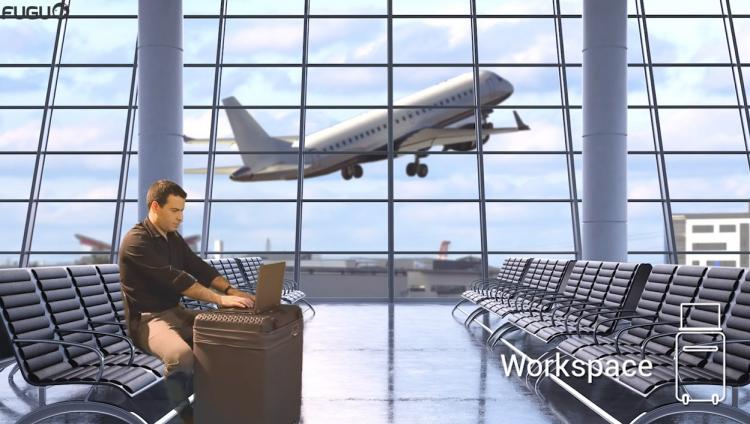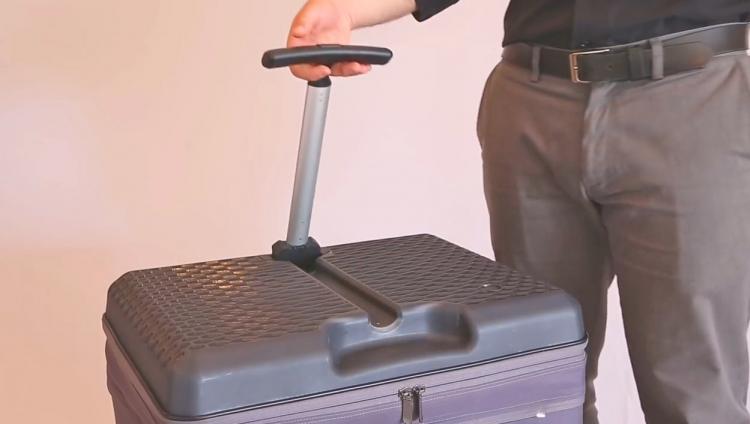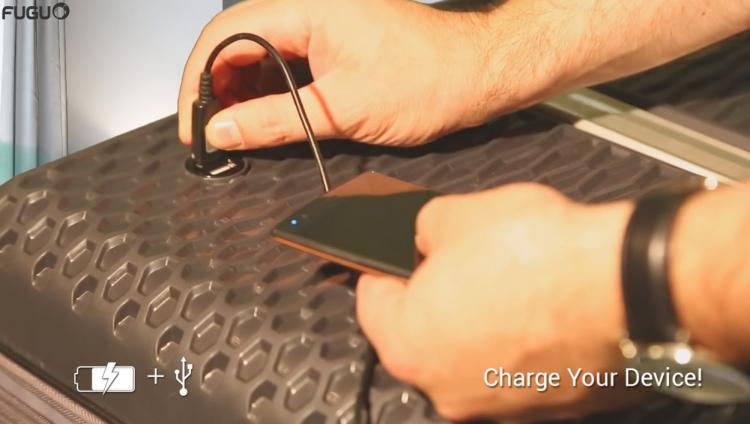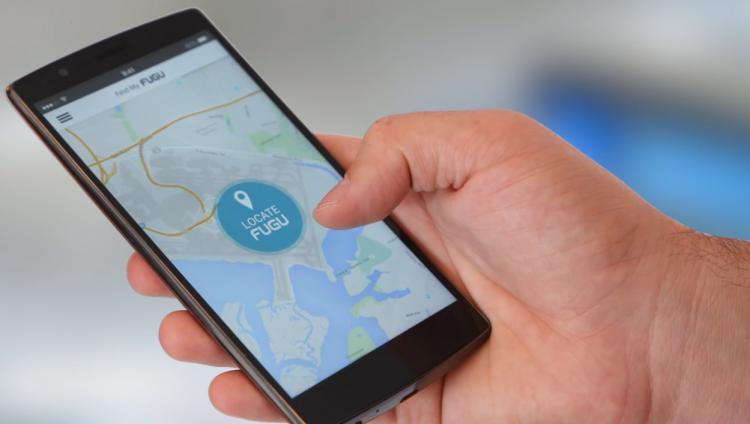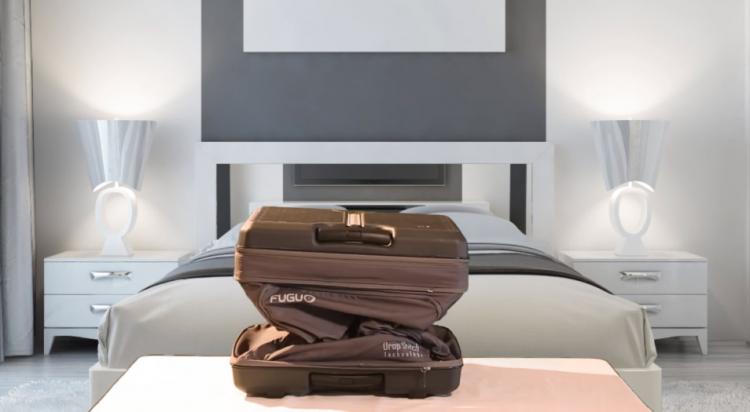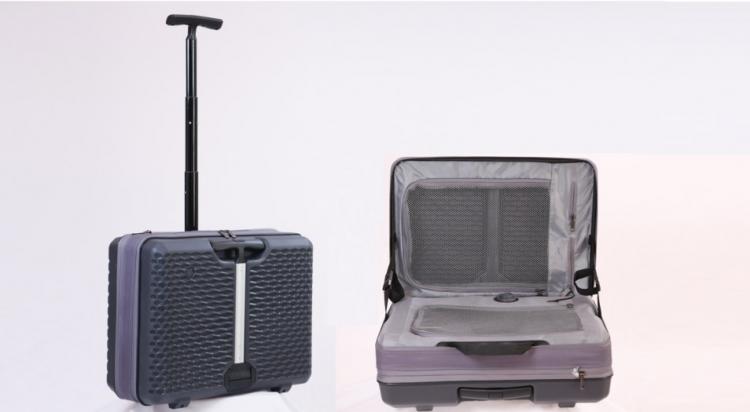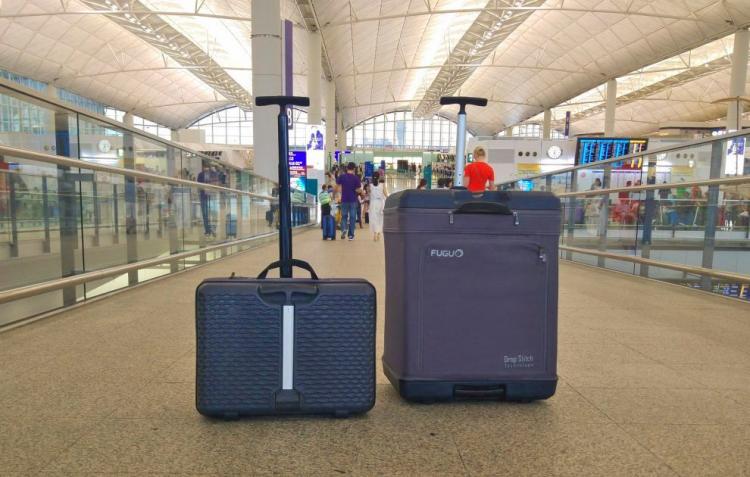 Subscribe To Our YouTube Channel