This Fucktopus Middle Finger Octopus Is The Perfect Desk Companion For The Office
By Ryan on 12/13/2022 8:52 AM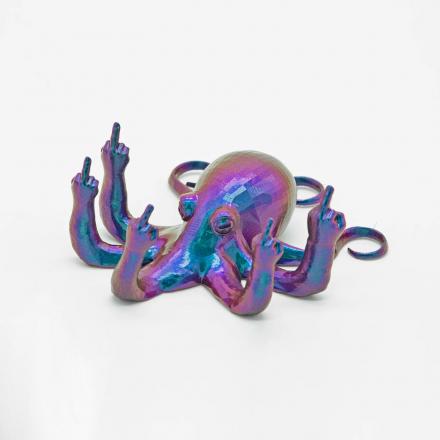 No matter what days of the week you work, the proverbial "Monday" is always right around the corner. As a result, many like to decorate their working spaces with desktop trinkets, toys and desk companions that can express how they feel and make them feel a little better about working. Still, there may be no better way to express your true Monday feelings than through this 'Fucktopus' Octopus desk companion.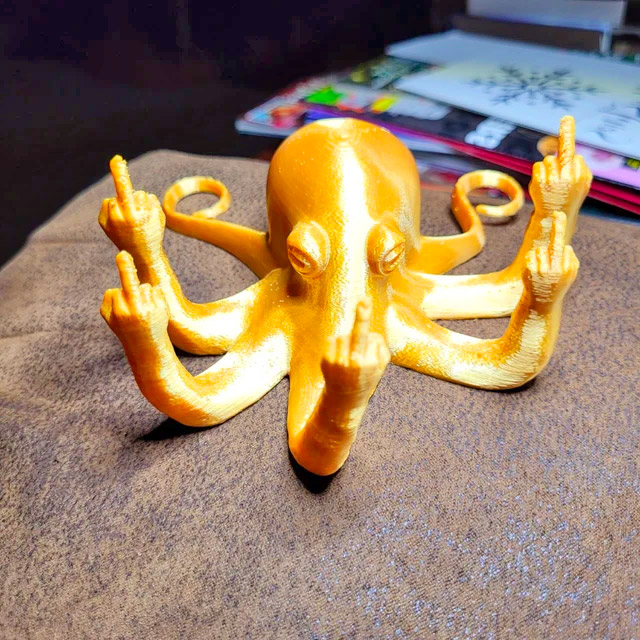 Credit: Senditgifts
The 'Fucktopus' desk companion from SendItGifts on Etsy is a beautiful octopus trinket featuring five tentacles flipping the bird, painted with an incredible set of color options.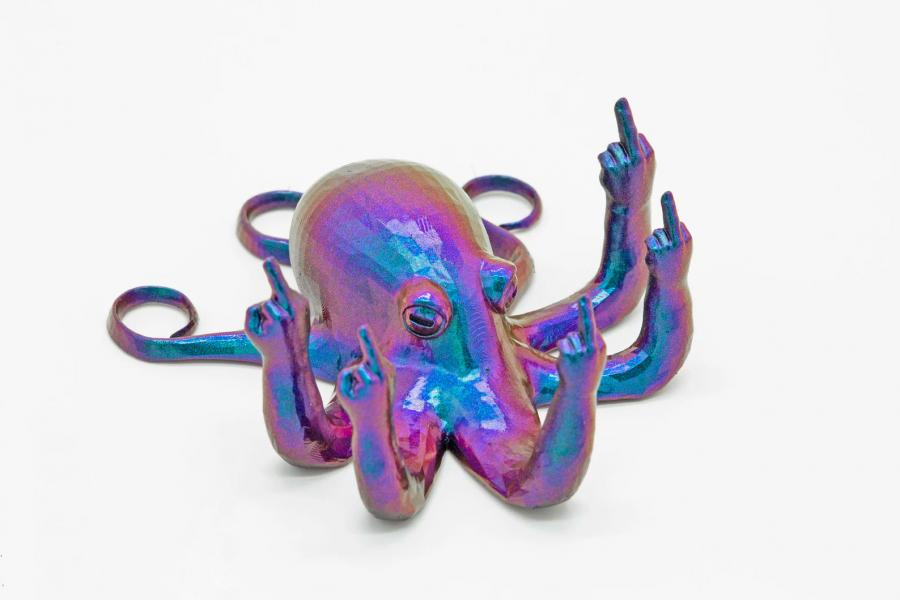 Credit: Senditgifts
Now you can show Monday who's boss with an octopus flipping off your coworkers, beautifully handmade from the Fort Wayne, Indiana-based shop.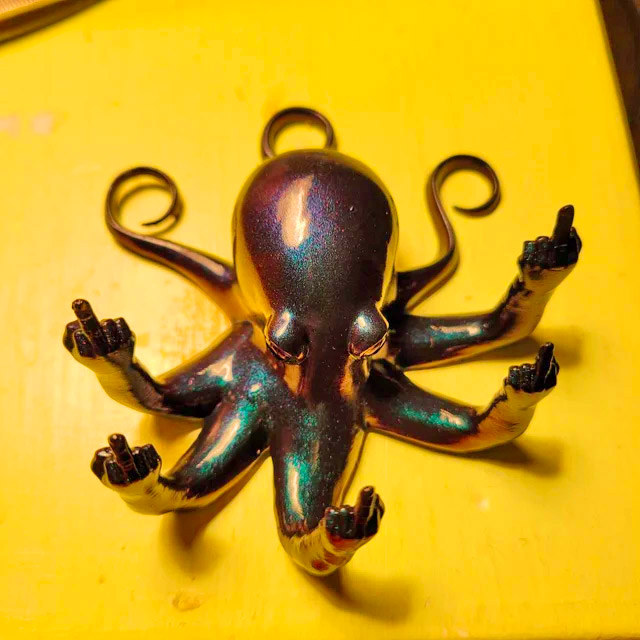 Credit: Senditgifts
This rude octopus desk companion includes extreme definition with a hyperrealistic, colorful gradient paint.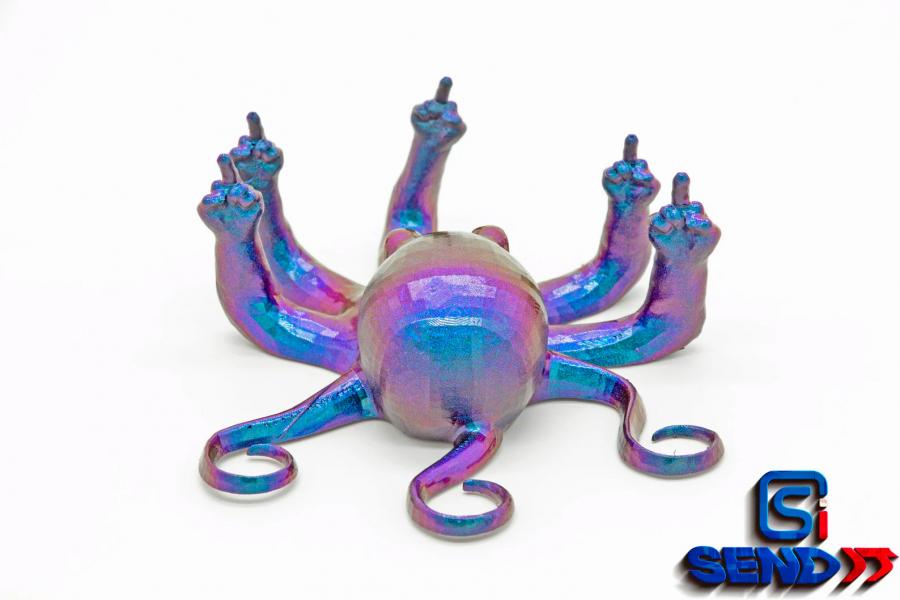 Credit: Senditgifts
These middle finger octopus desktop accessories are fairly affordable and are painted in 8K resolution with an automotive-grade painting process — resulting in beautiful pearlescent color palettes that glow luxuriously when exposed to light.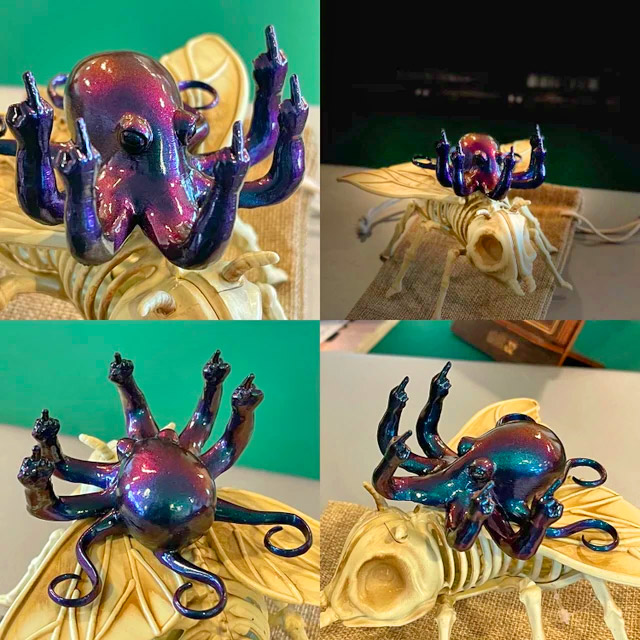 Credit: Senditgifts
You can buy the pearlescent octopus desk companion in green teal gold, green to gold, or the incredible purple galaxy-tinted "cosmic" color, also featuring hints of several other colors.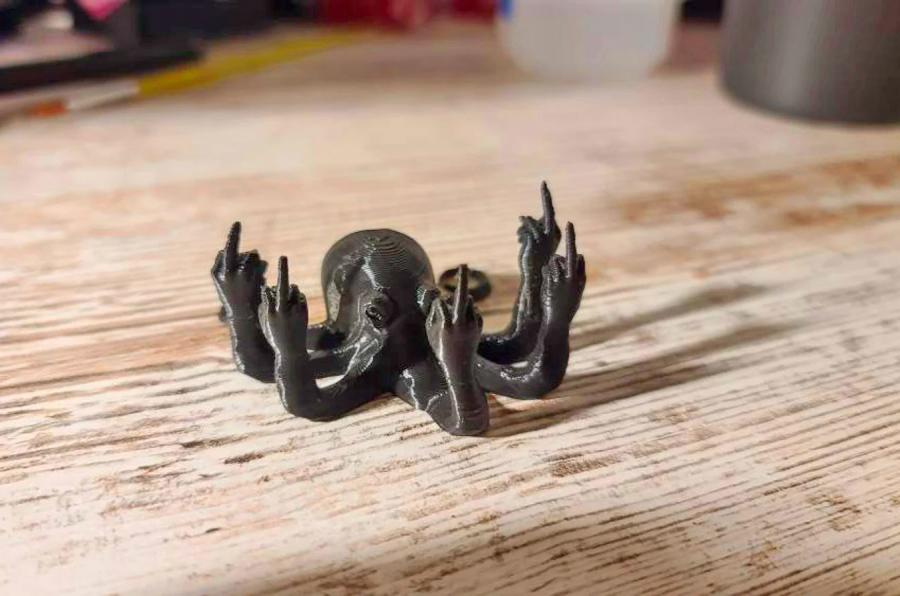 Credit: Senditgifts
In addition to the three colors the octopus desk companion is currently available in, the shop says it plans to add even more colors in time.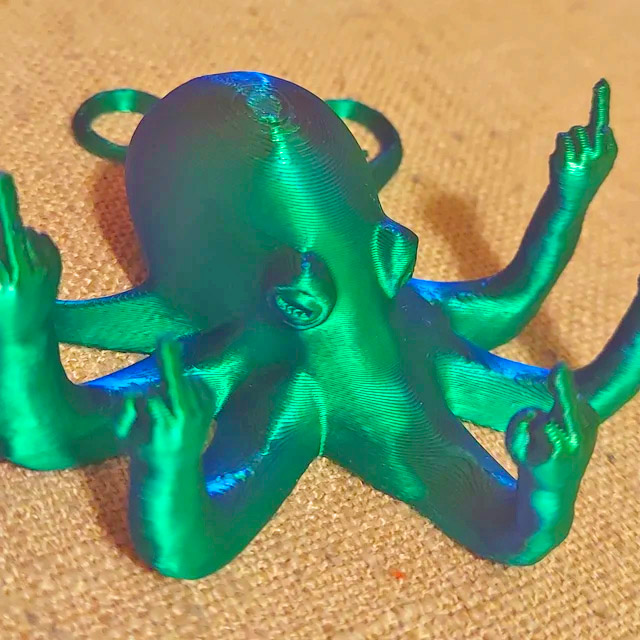 Credit: Senditgifts
The shop says the middle finger octopus's galaxy paint color can be seen in the cosmic pearlescent color. Along with the dominating purple hue of the cosmic paint color, the octopus desktop companion's cosmic color includes hints of green, gold and blue, and it reacts differently to different light sources.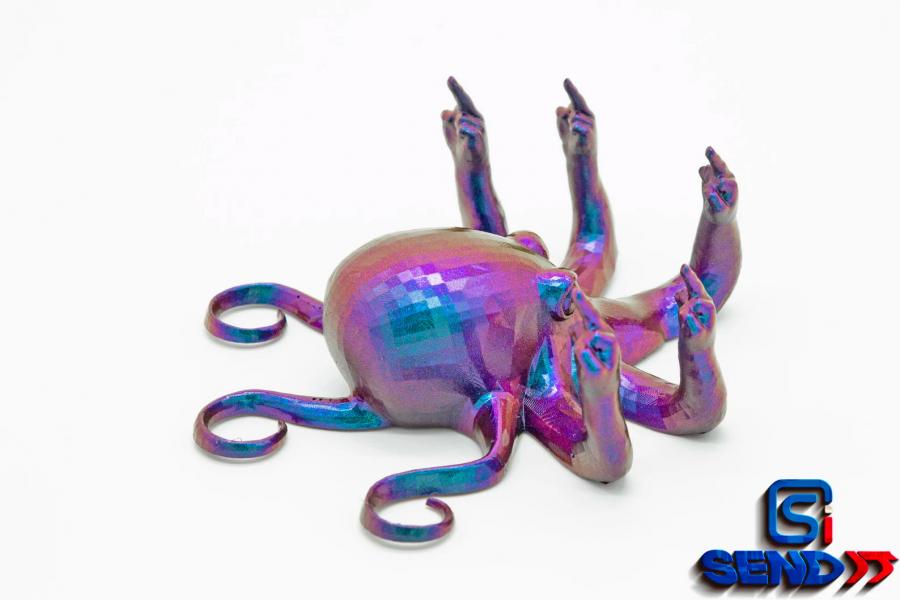 Credit: Senditgifts
You can also find several other desktop accessories in addition to the Fucktopus desktop companion, including the Metalpus "rock-on" octopus, the Rocktopus featuring Dwayne the Rock Johnson or the Void octopus, to name just a few options.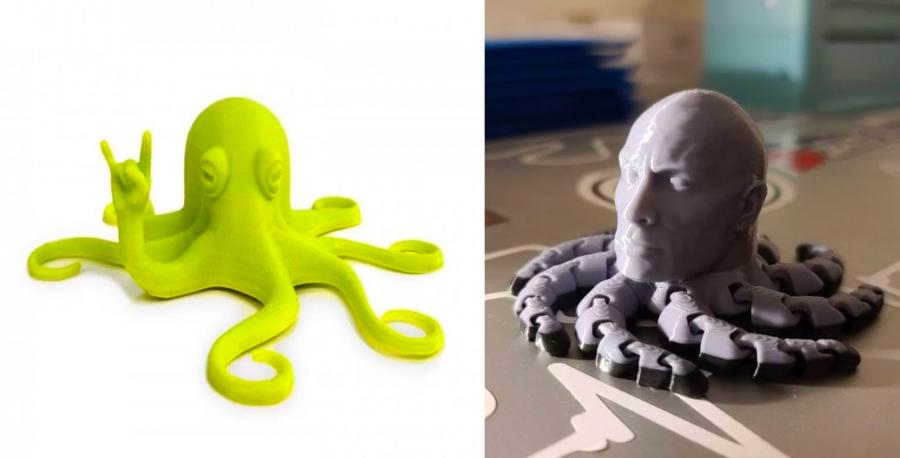 Credit: Senditgifts
Buyers of the middle finger octopus desk toy have left several reviews for the desktop accessory, mostly consisting of praising five-star reviews. One buyer, Scot, offered five stars for the Galaxy/Cosmic desktop octopus, writing, "The paint job is beautiful. Very nice quality print."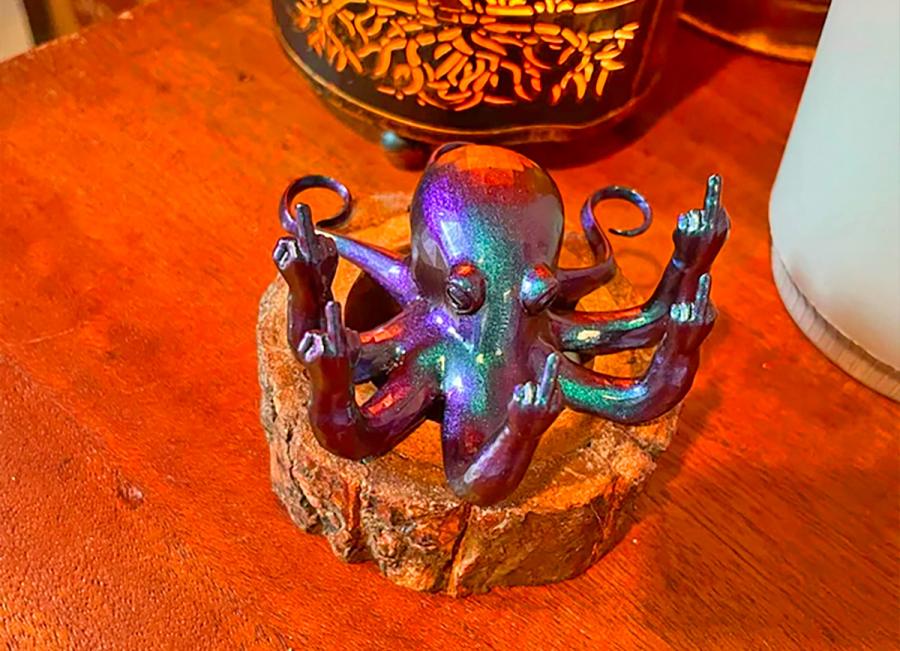 Credit: Senditgifts
Orders of the middle finger octopuses are estimated to arrive between 4 and 15 days after the purchase, and buyers receive free shipping on orders over $35.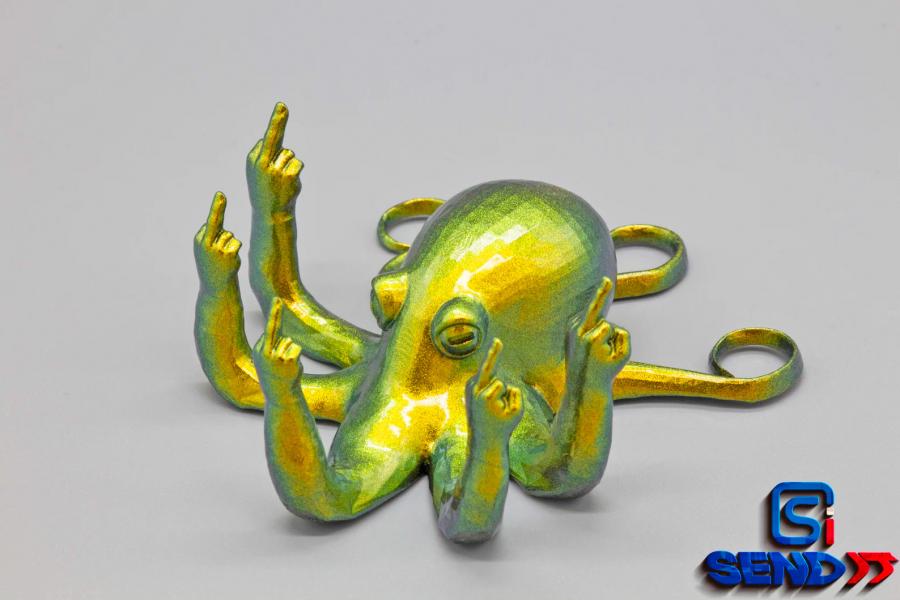 Credit: Senditgifts
If you're an octopus fan, you may also want to consider past features, the octopus coffee mug holder, these giant crochet octopuses or the timeless baby octopus costume. Or you might want the middle finger whiskey decanter or the giant middle finger Halloween mask to show your true feelings to your coworkers… maybe a little too much.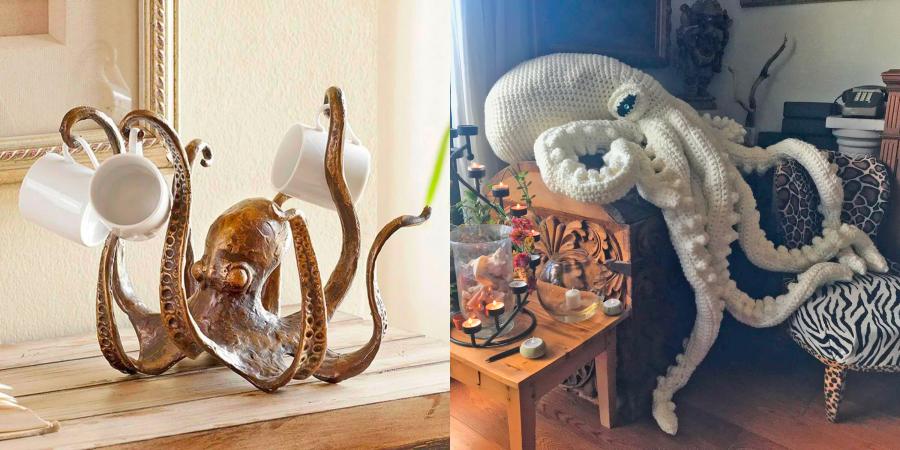 Whether you're the kind of person to talk about your feelings or just express them through your belongings, the Fucktopus middle finger octopus desktop toy is a great way to help you do both.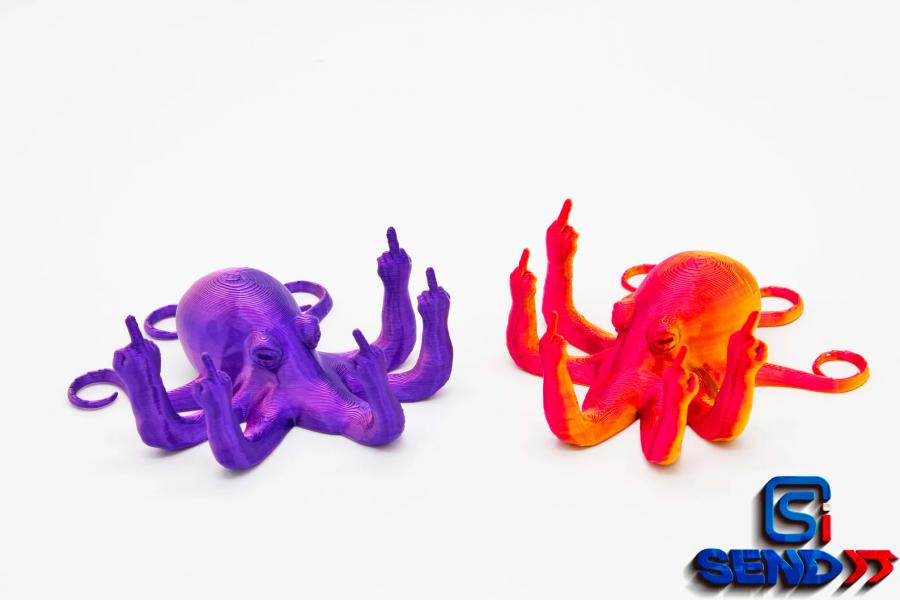 Credit: Senditgifts
In anything from Mondays to weekend gaming at your computer, the Fucktopus octopus desktop companion is perfect for an array of circumstances where you just want to say "Fuck off."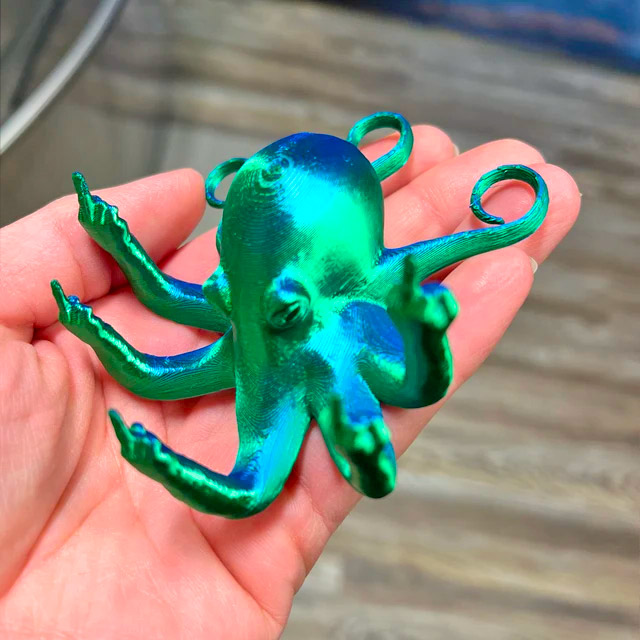 Credit: Senditgifts
You can snag one of these middle finger octopus desk companions on their Etsy shop for around $11 bucks!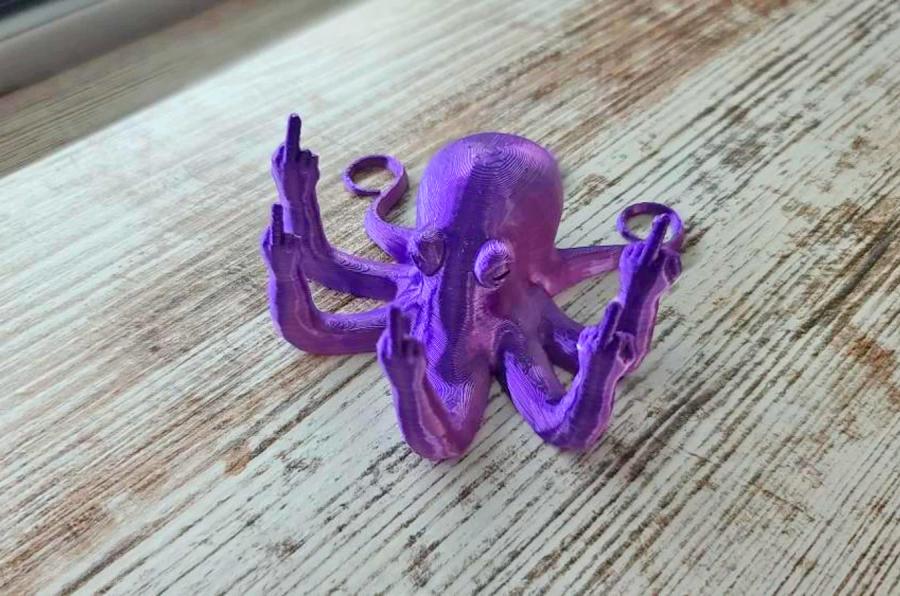 Credit: Senditgifts