This Silicone Frywall Protects You From Splattering Grease While Cooking
By Ryan on 03/16/2021 4:01 PM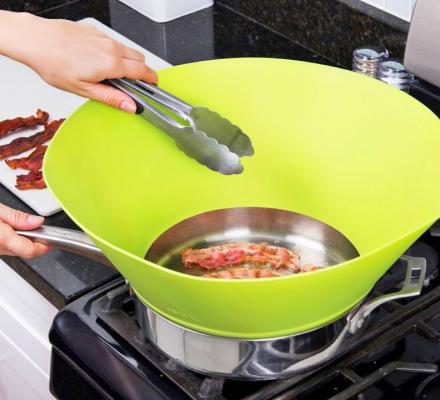 When cooking greasy things like bacon or things you cook with oil or sauce that might splatter out of the pan, there are options other than suffering through the pain and/or just cleaning up the mess afterwards. The Frywall is a silicone shield that you can wrap around the inside of your cooking pan and will protect you, your counter, and probably your dog from extremely hot and messy grease, oil, or sauce.

Sizes: Medium | Large
With the Frywall, instead of having to heal your burn wounds, and clean your stove, counter, and floor with steel wool after cooking your meal, you can simply rinse off the Frywall under the faucet and be done with any messes. Not only is it great for stopping splattering bacon and other foods, but it will also prevent overflow spills while cooking a large amount of food.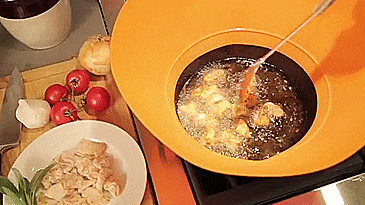 The Frywall comes in two different sizes to choose from, a medium sized version that will fit any 10 inch sized pan, and a larger version that will fit any 12 inch sized pan.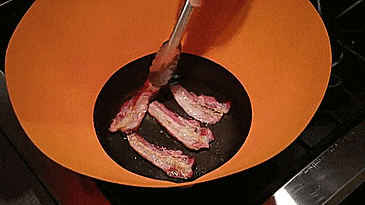 Using it is as simple as placing the Frywall into your pan before cooking. The top has a large concaved opening for easy access into your pan. All of the splattering grease and oil will hit the walls of the Frywall instead of you or your counters, making your cooking experience a whole lot more enjoyable and safe (not to mention easier to clean up).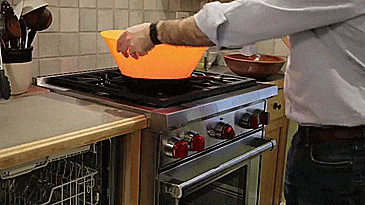 The Frywall grease splatter protector is made from BPA-free FDA-compliant silicone, is able to withstand temperatures of up to 450 degrees F, is dishwasher safe and super easy to clean up, and when you're done it'll easily roll up into a cup-sized sleeve for easy storage. The Frywall also comes in a few different color options to choose from.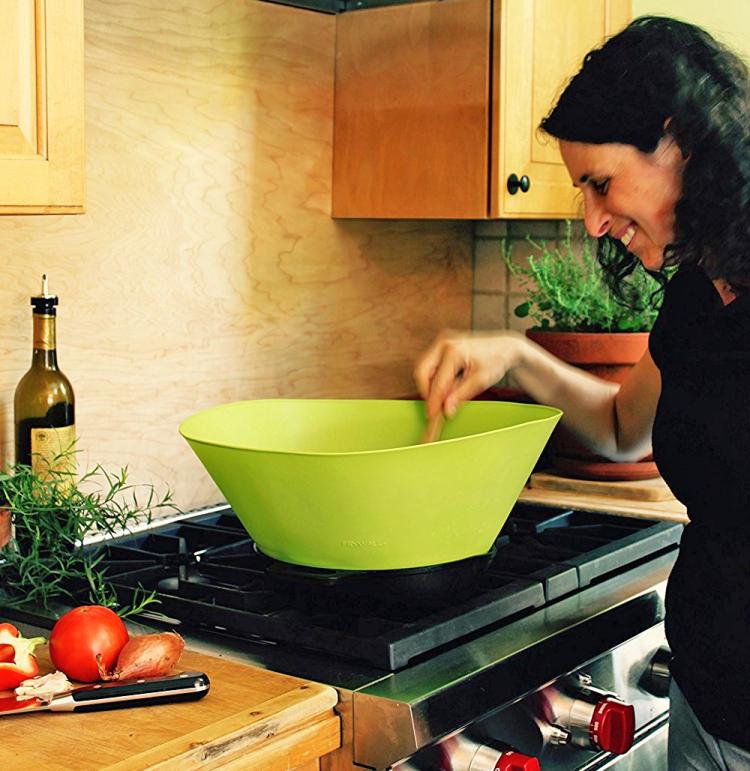 Check out the Frywall grease and oil splatter protection device in action via the video below.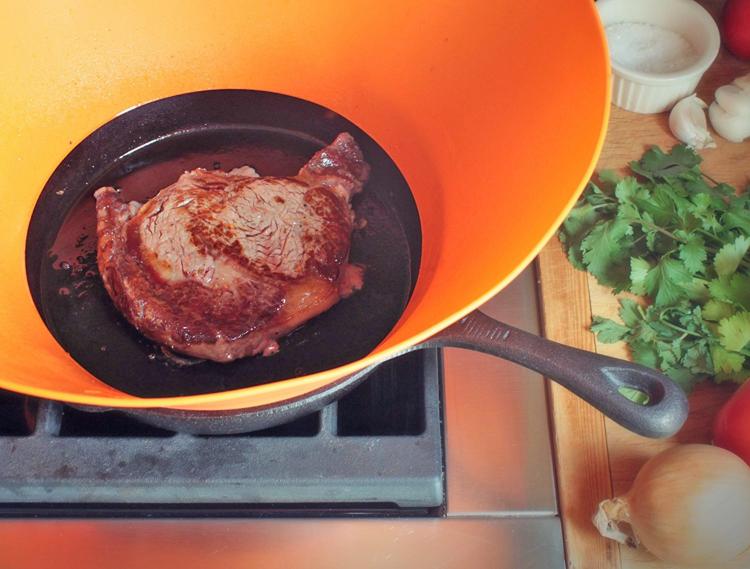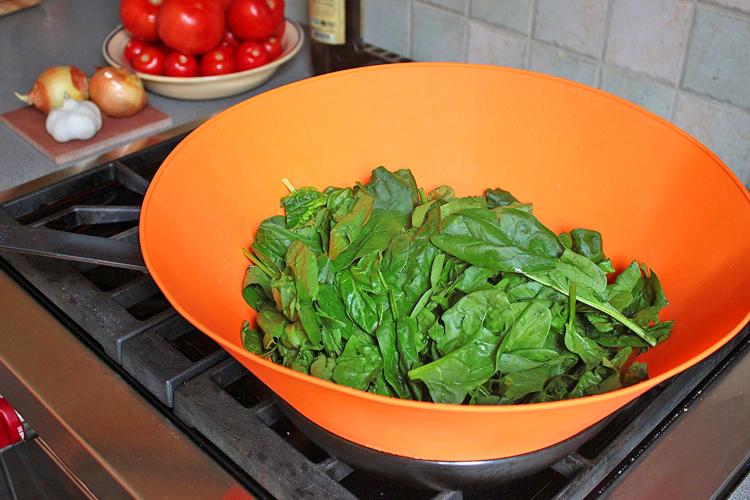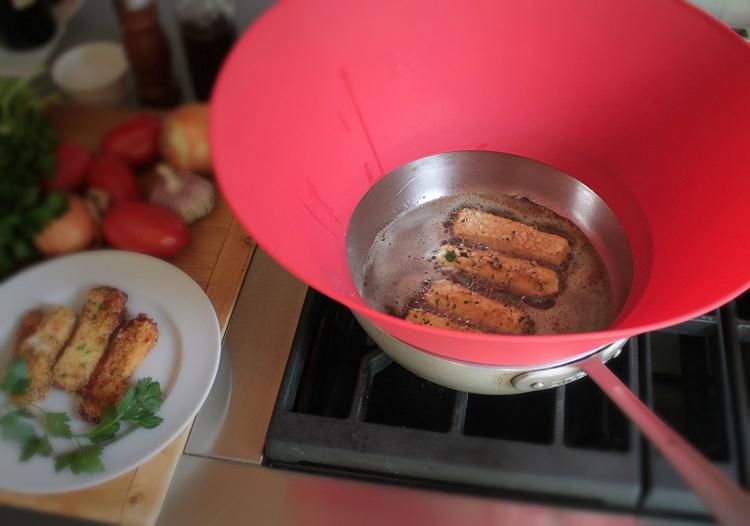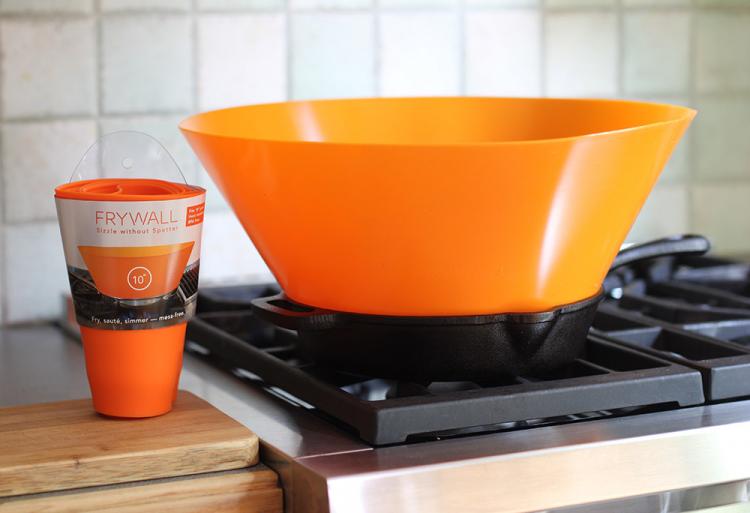 Subscribe To Our YouTube Channel