Frog Eyes Sleep Mask Lets You Open Or Close The Eyes
By Ryan on 05/09/2019 12:45 PM (Updated: 06/20/2019 2:40 PM)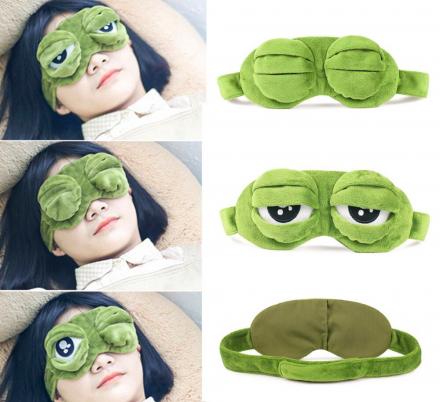 If you need to hide your naps at work, in reality you should probably invest in some of these eye stickers that you can tape to the back of your closed eyelids. But if you'd rather have a little more fun with it, this amazing frog eyes sleep mask might be for you. It makes it look like you have giant frog eyes while you sleep or nap, and allows you to open or close each individual eye depending on how creepy you'd like to be while you sleep.
Feel like sleeping with one eye open to keep an eye on things while you nap? Close one eye on the frog and keep the other open to signify to your coworkers or employees that there will be no funny business while you regenerate at work. Otherwise you can close the eyes of the frog to allow funny business, or keep both eyes wide open to creep everyone out while you slumber.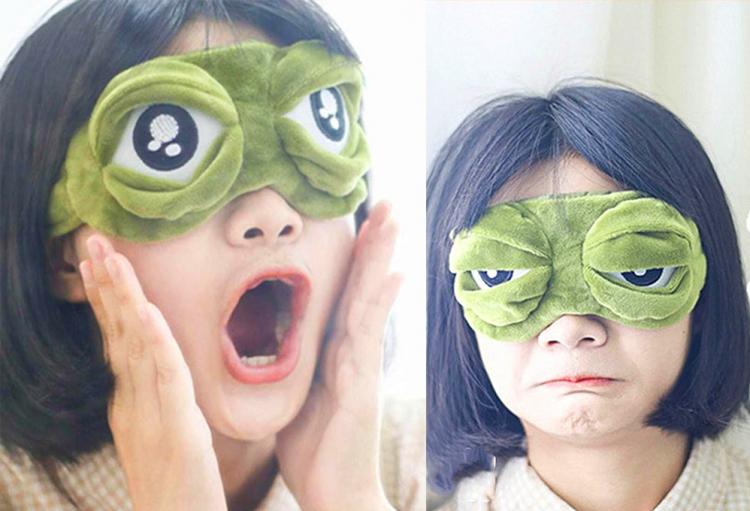 The most perfect and hilarious way to block out all light while you sleep, the frog eyes sleep mask is suitable for any emotion you'd like to portray while you nap. The frog sleep mask is great for actually using while sleeping to block out light, or just for goofing off to take amazingly hilarious pictures with.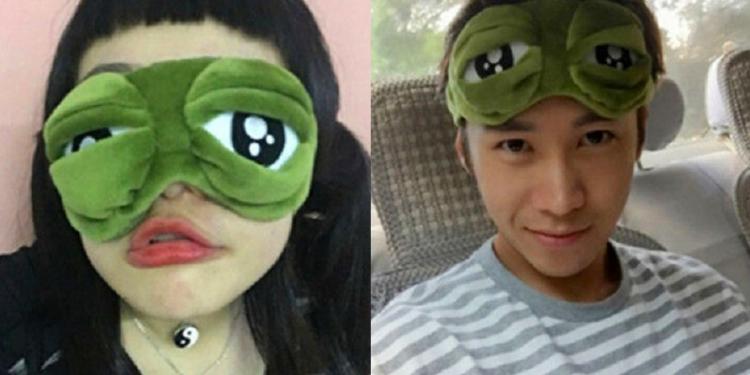 The frog eyes sleep mask comes in two different versions, a standard version, and an upgraded version that includes a gel pack that you can slip inside of a pocket of the sleep mask for cooling on your eyes while you sleep.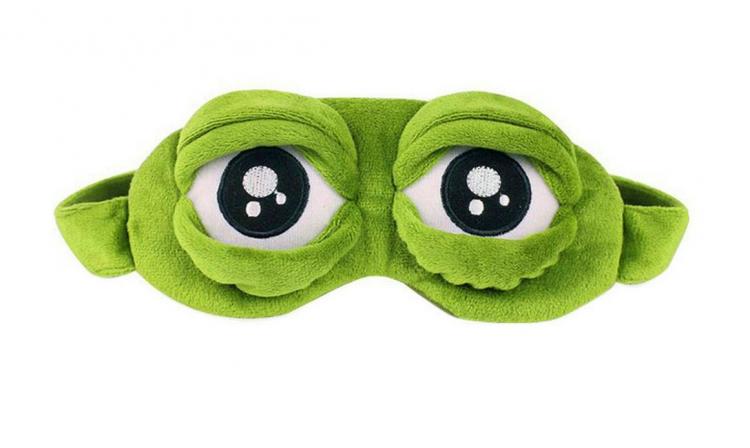 The adjustable eyes frog sleep mask is made from super soft fluffy material that's super comfortable to wear, uses a velcro closure strap to secure it to your head, is adjustable to fit most standard size human heads, and is great for use at home, at the office, or while traveling.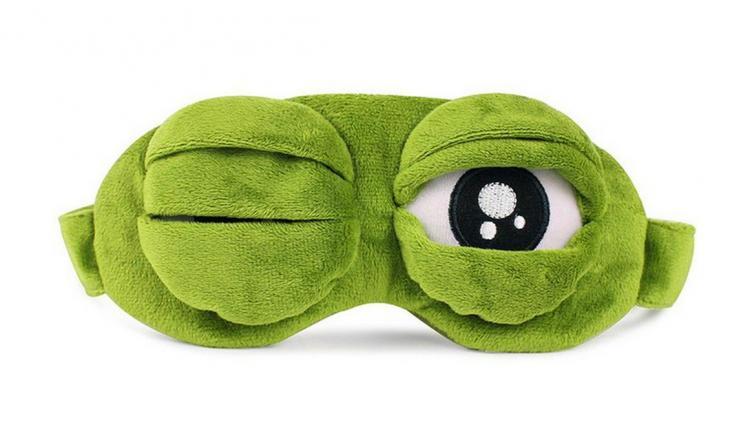 Check out the frog eyes sleep mask in action via the video below.