These Freeze Beer Glasses Have a Built-In Silicone Koozie Hand Grip
By Ryan on 10/15/2019 3:22 PM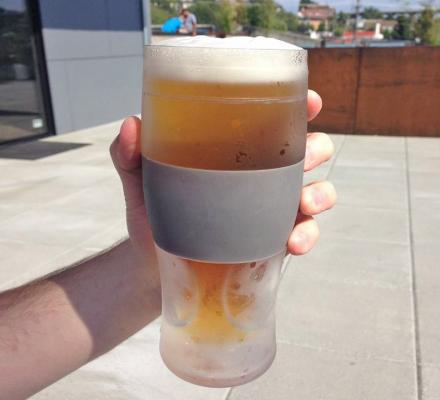 This ain't no normal beer glass that you stick in the freezer, put your beer in, and it's warm again within 5 minutes. This freeze beer glass contains cooling gel within the double-walled insulated area of the glass to keep it cold for much longer. Plus the best part is the glass has an integrated silicone grip in the middle of the glass that acts as a koozie while you hold your beer.

Versions: Beer | Wine | Whiskey
It keeps your hand from warming up the beer, and keeps the beer from making your hand cold. Perfect for any beer connoisseur who needs their beer ice cold at all times otherwise it tastes like warm urine... You know who you are...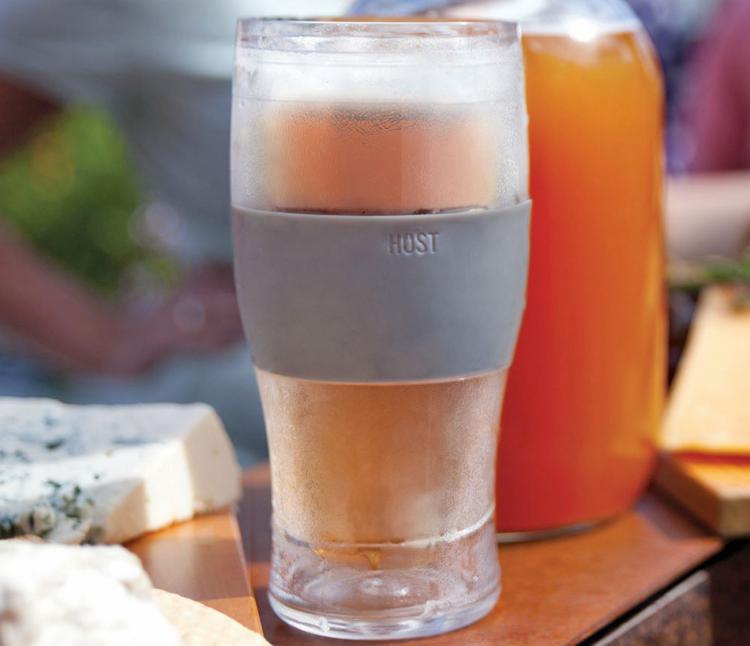 Plus it's great if you just picked up a twelver at the liquor store at a discount for sitting out in the middle of the warehouse getting warm. Simply bring your warm beer home, throw in the freeze beer glass and it will instantly be chilled and ready to be consumed, or you could always use the SpinChill Beer Spinner.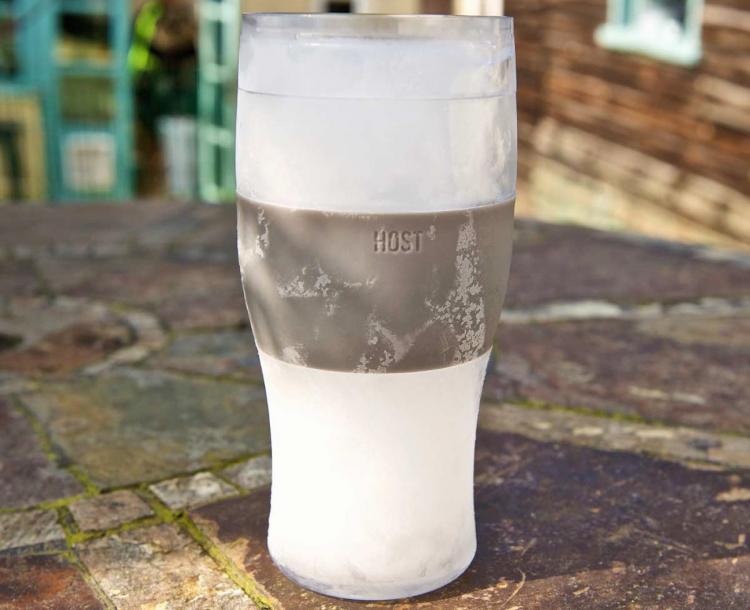 The cool gel freeze beer glass is made from BPA-free plastic which makes it great to take on the go since it won't break and it's easy to clean, holds up to 16 oz of beer (1 pint), and measures 7.5 inches tall x 3.8 inches in diameter.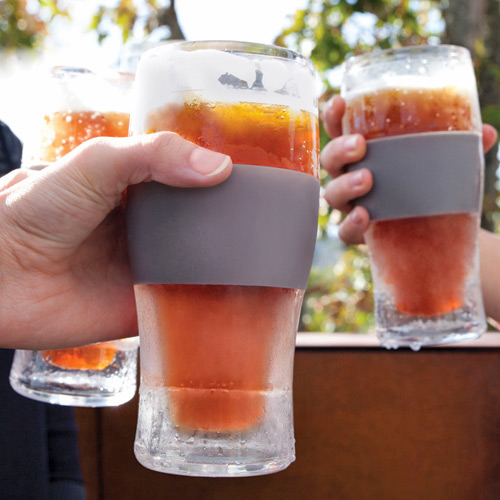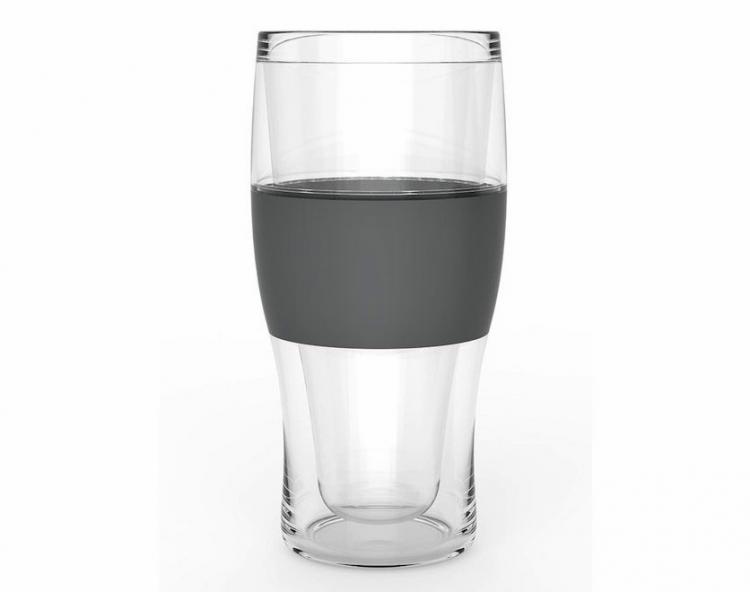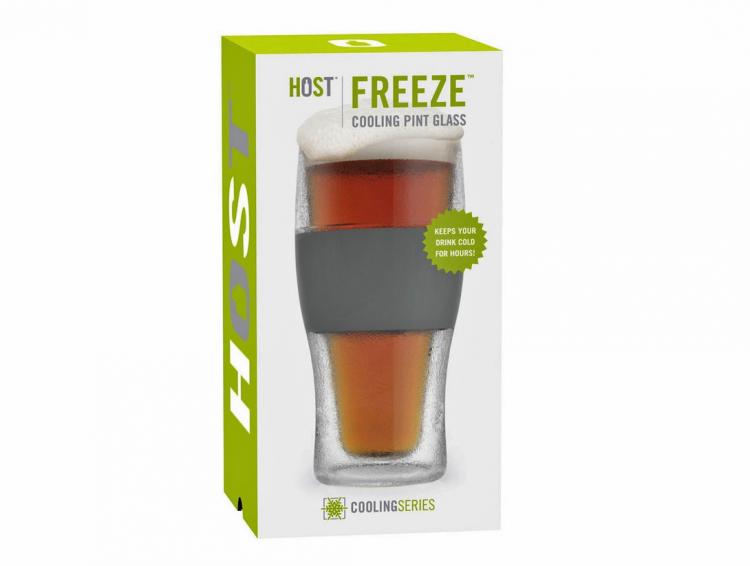 Not into beer? Check out the Freeze Wine Glass, which offers the same cooling gel that will keep your wine colder for much longer, plus it also has the hand koozie integrated right into the glass to keep your hand comfy, and your wine cold.