This Folding Staircase Is Perfect For Tiny Homes or Apartments With Lofts
By Ryan on 07/13/2021 10:19 AM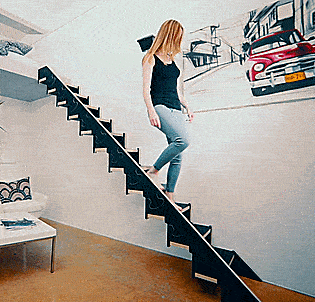 If you live in a smaller home or apartment, you know how important it is to make every inch of your space as functional as possible. Here at OddityMall, we've shared a ton of great solutions already, like the Murphy bed that can be converted into a desk or dining table, or these satisfying dining tables that perfectly store their accompanying chairs. With so many innovations, downsizing has never been more accessible.
So yep, we've seen a lot, but we've never seen anything quite like this Klapster folding staircase! Flexible, sleek, and sophisticated, the Klapster folding stairs utilize a special mechanism that lets you fold them against the wall when not in use! With minimal effort, you can unfold the stairs in seconds and just as easily refold them if you need more space.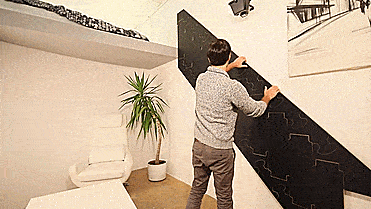 Utilizing a brilliant modular system that somewhat resembles an adult-sized jigsaw puzzle, Klapster folding stairs can be customized to fit your exact specifications, making them perfect for tiny homes, lofts, even attics!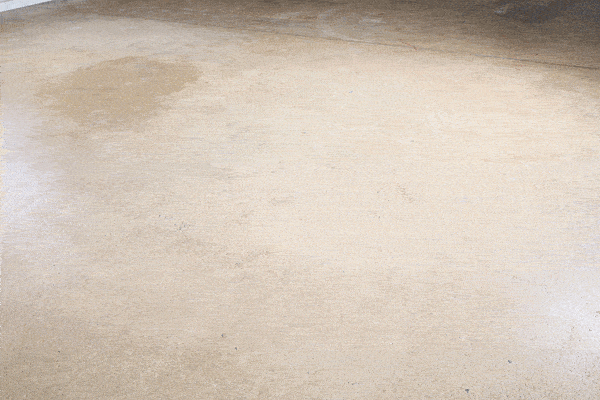 Once you order the folding stairs that fit your desired specifications, the design company raumvonwert will ship you a box with instructions and all of the pre-assembled components that you'll need to install the Klapster stairs yourself.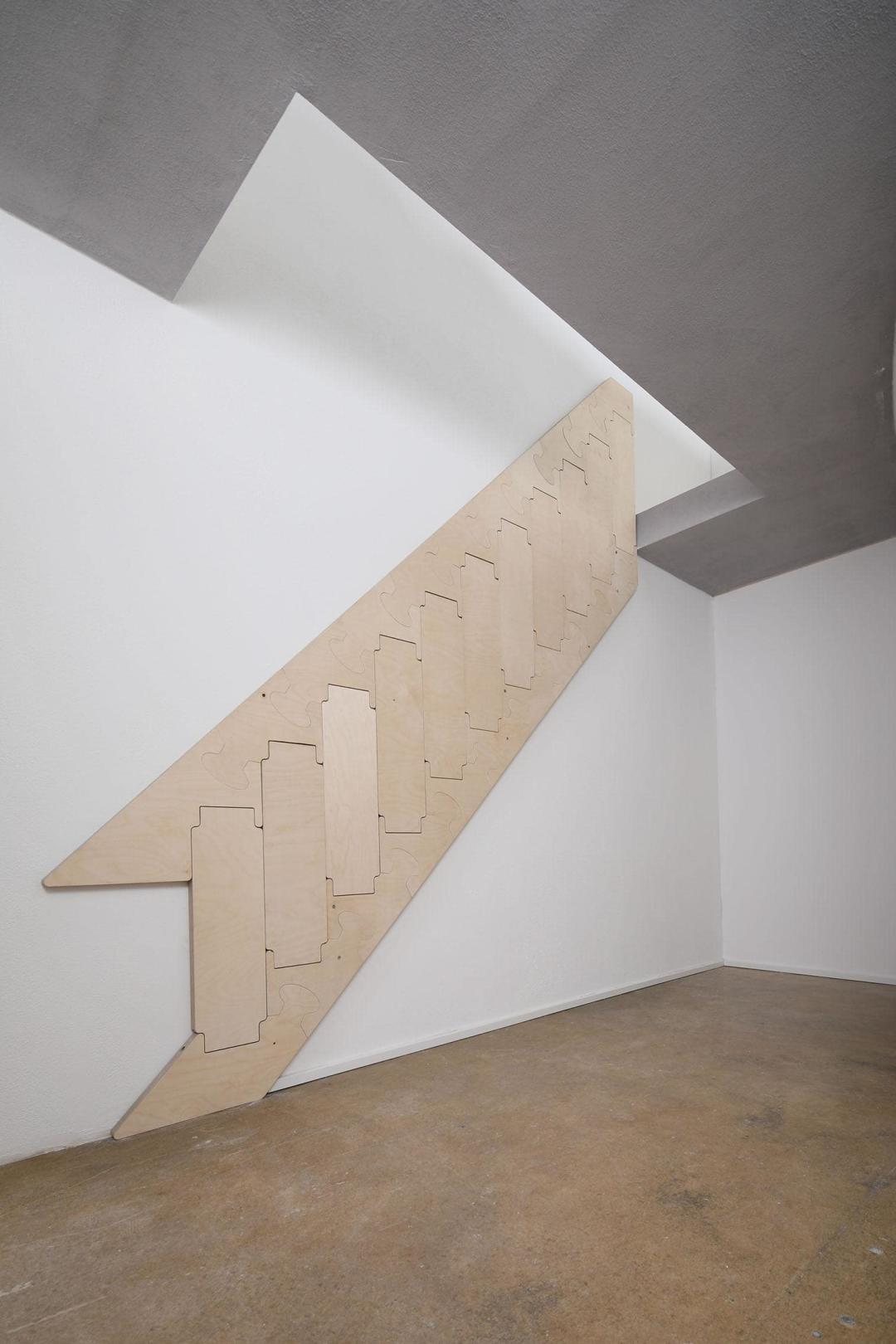 The Klapster Comfort consists of a couple of side stringers and steps that are connected by a spring rotation axis. This mechanism enables that incredible 90 degree swivel movement, and also makes folding and unfolding the stairs effortless enough for most kids!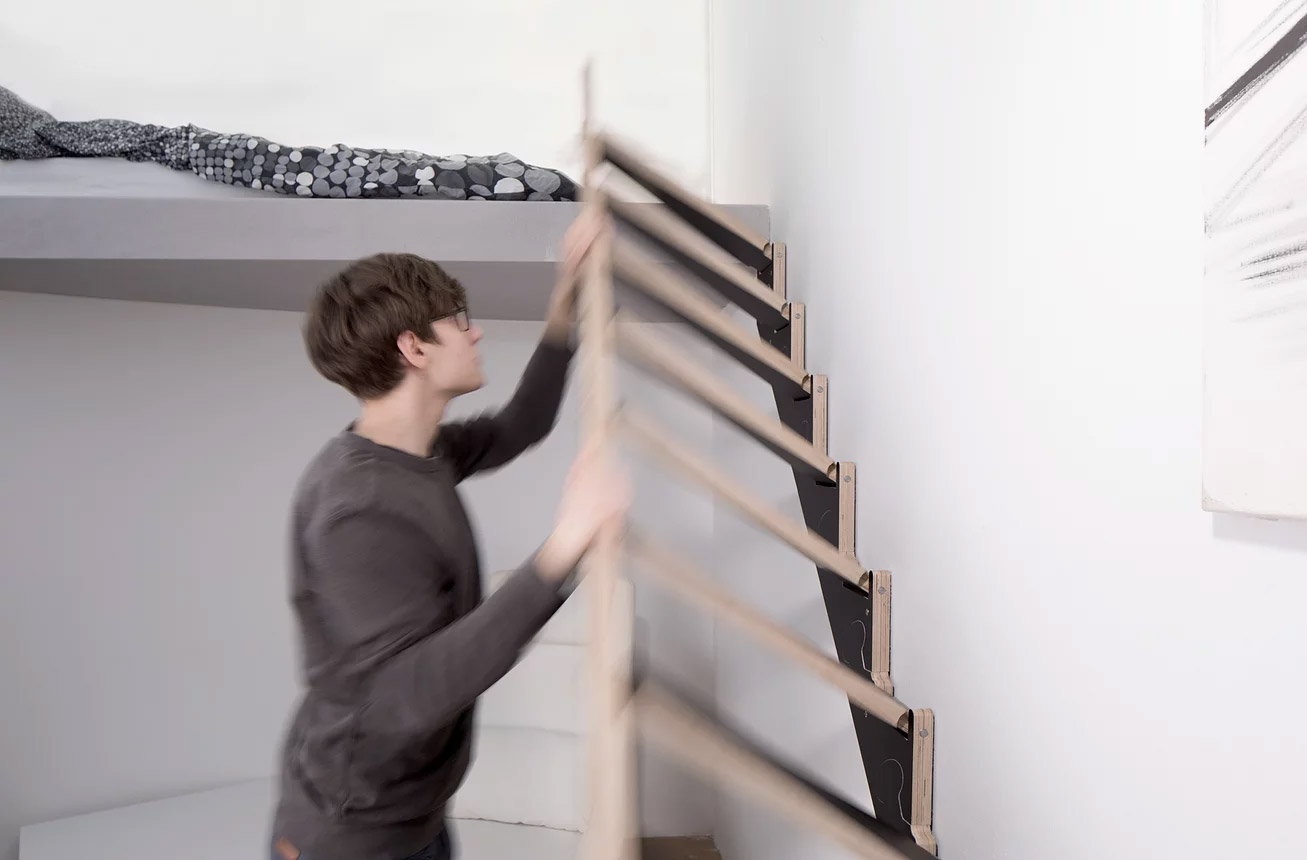 The Klapster Comfort folding stairs only takes about 2 hours to install right onto your wall, while Klapster Slim/Ultralight will take about 4 hours. They are also easy to uninstall and transport, just in case you move a lot. The appearance of Klapster stairs is also customizable. You can choose a paint color that matches your wall, making the stairs nearly invisible when folded, or you can turn them into a statement piece by selecting a more vibrant hue!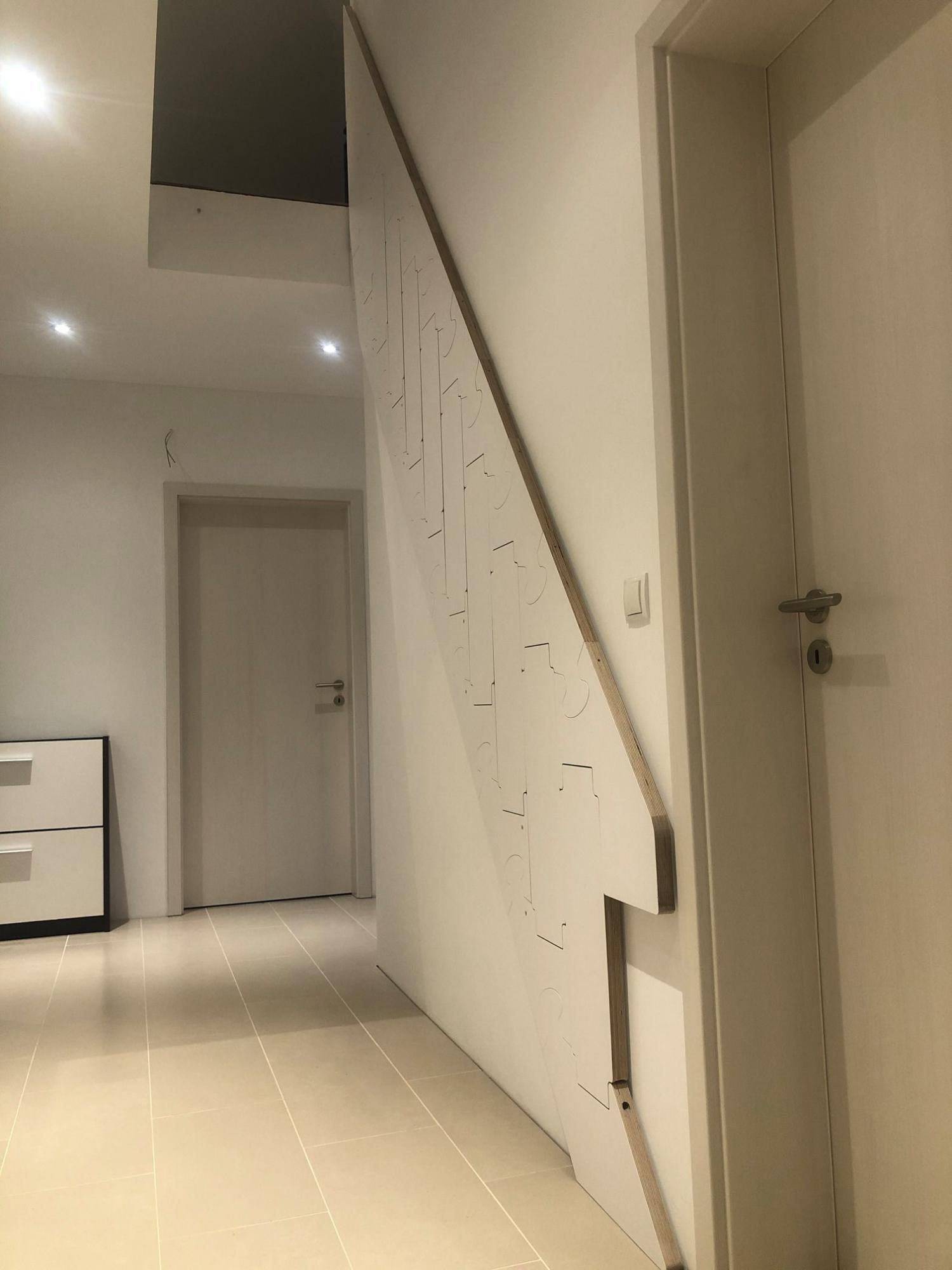 There is also an option available for printed graphics. Just imagine the look on your guests' face when you transform your latest piece of wall art into a functional staircase!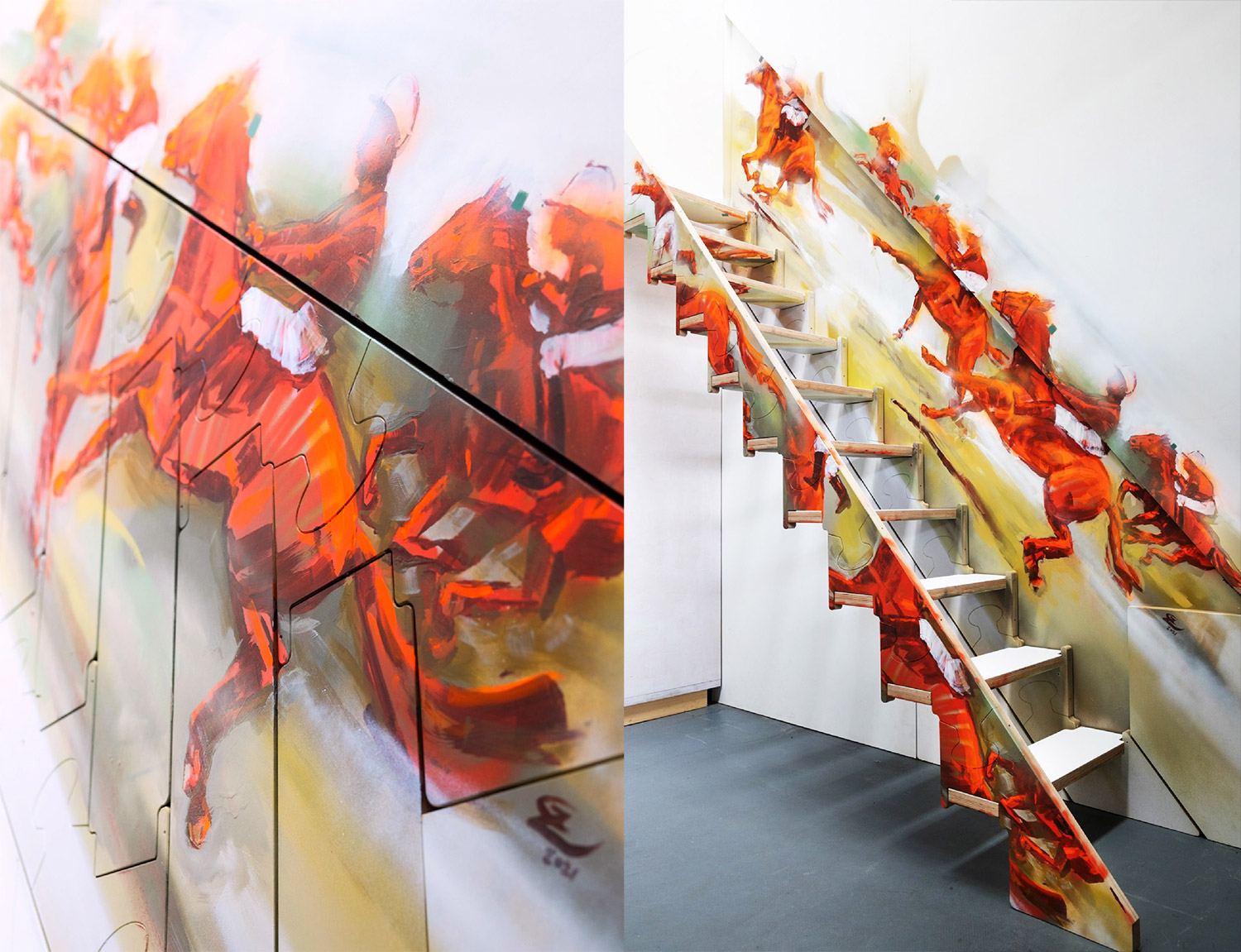 The Klapster Comfort stairs have a depth of 18.5 cm, so you can step comfortably. The company also offers an anti slip film that can be applied to the stairs so your feet have additional grip.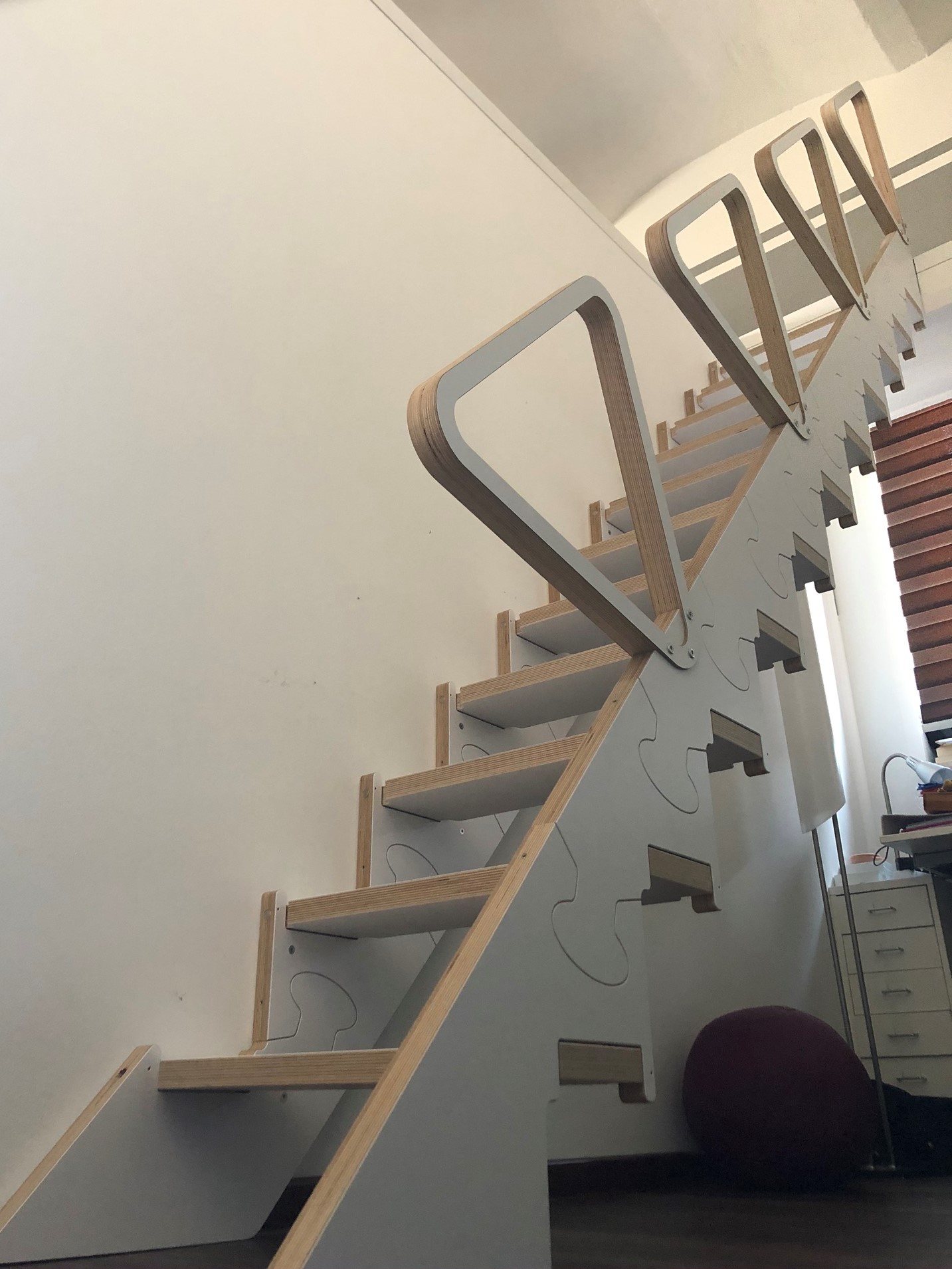 There are also handrail modules that can be added for additional safety. These can be easily screwed into the side stringers so they will follow the same folding movement as the rest of the staircase.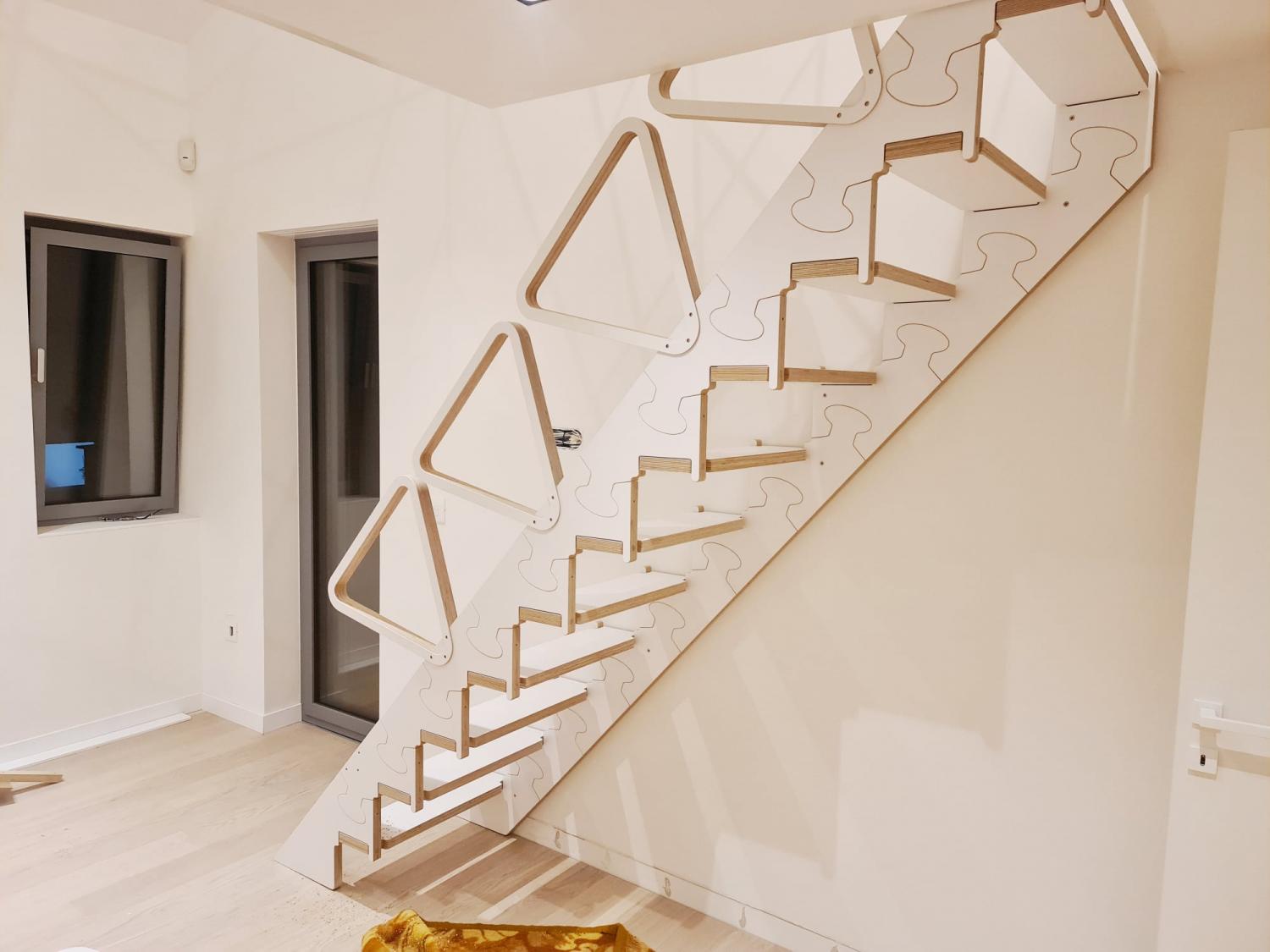 When folded, the stairs only stick out of the wall by about 3cm, which is pretty good if you ask me! However, if you want to optimize your space even further, there is an option available that lets you create a recess in the wall for the staircase, making the Klapster stairs even less obtrusive.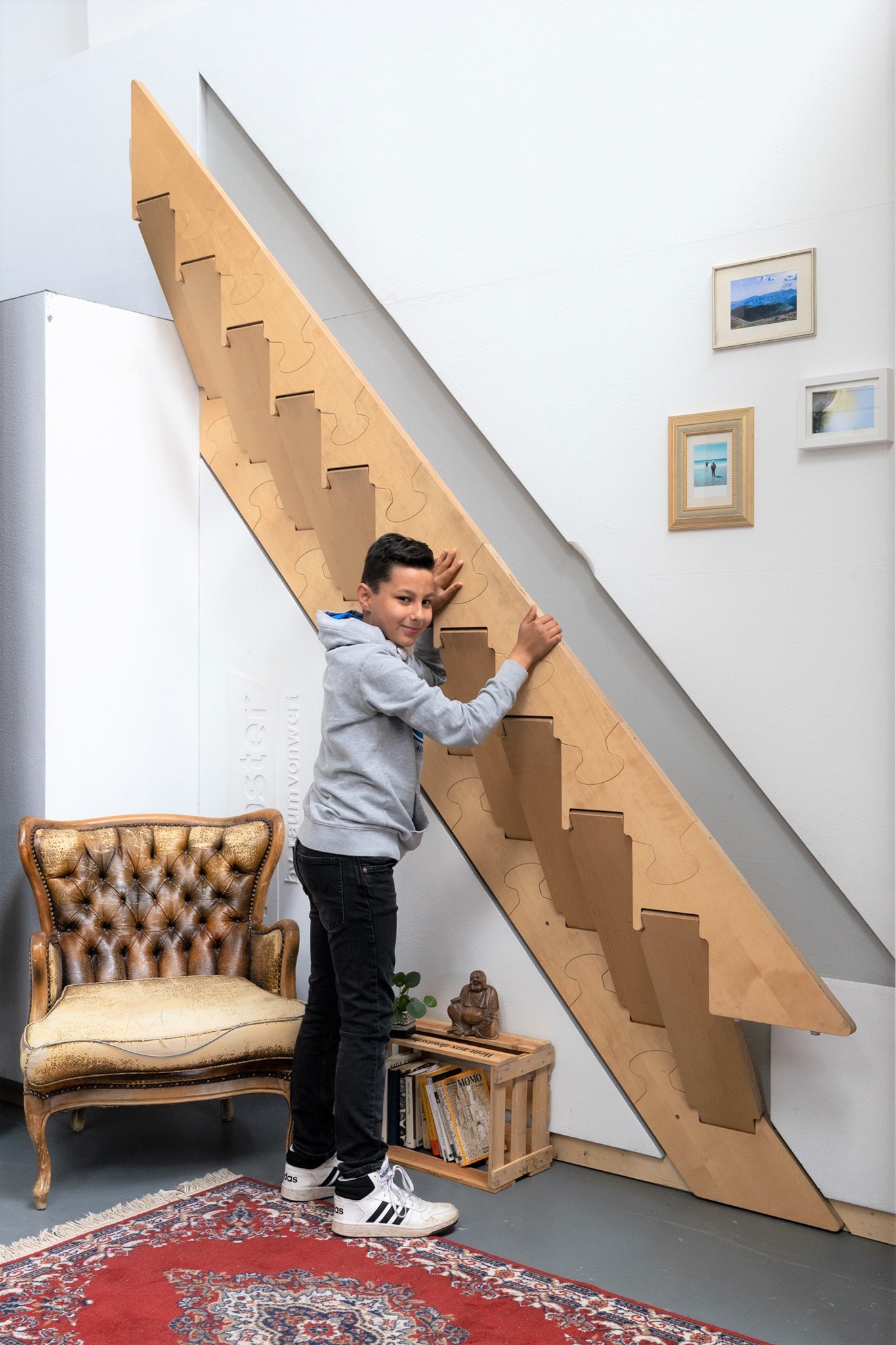 Still concerned about space? Design company raumvonwert also sells a model called Klapster Slim, which has a step depth of 13cm. This narrower step means that Klapster Slim requires significantly less wall space than Klapster Comfort. Admittedly, the Slim doesn't have springs like the Comfort so it requires a bit more effort to fold and unfold.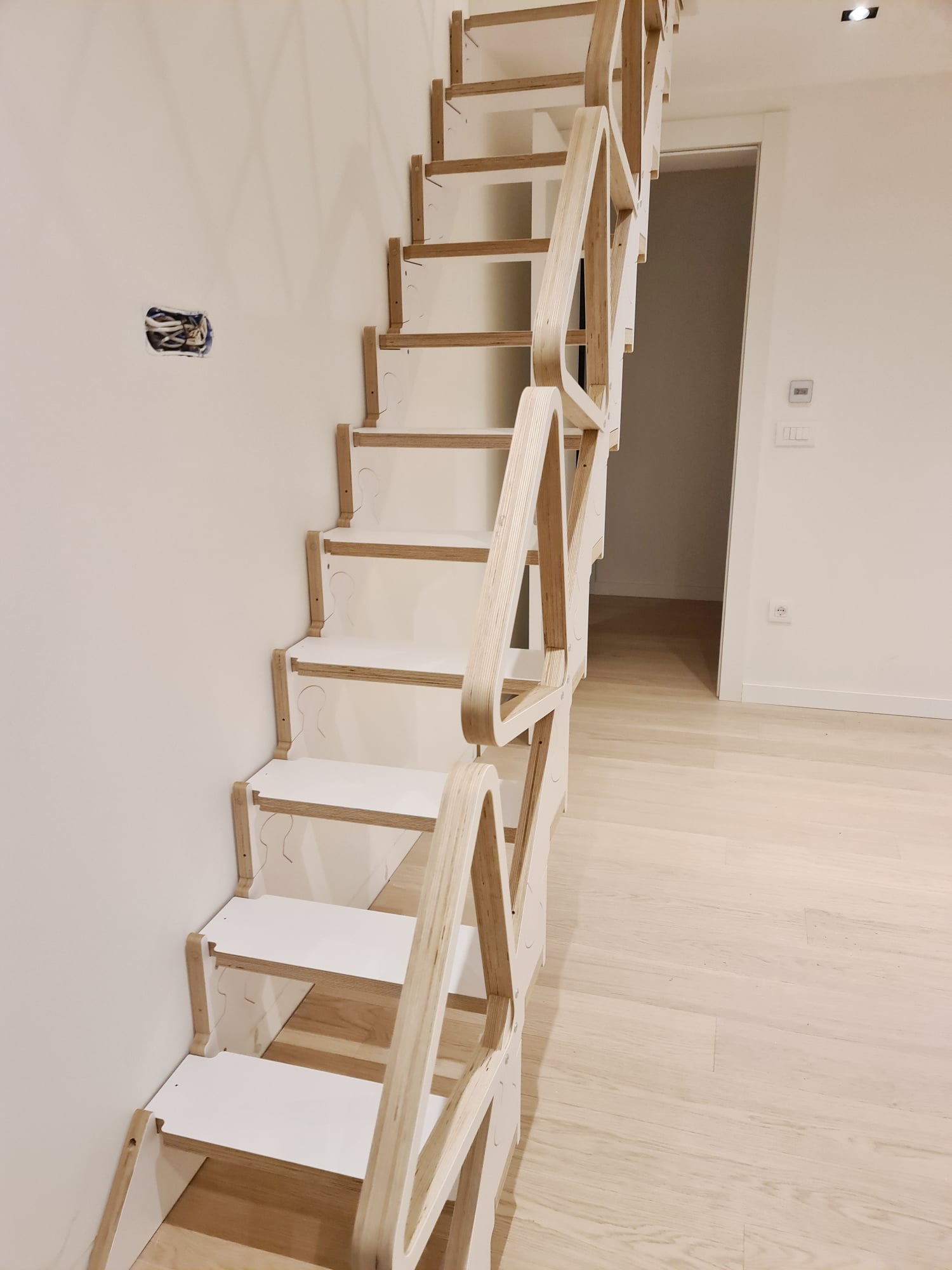 But wait! Do you need something that takes up even less space? The Frankfurt-based company also offers Klapster Ultralight, which - you guessed it - is even smaller than the Klapster Slim. The Ultralight boasts a mere 10cm of step depth, letting the model take up very little wall space and also making it light enough to fold with ease.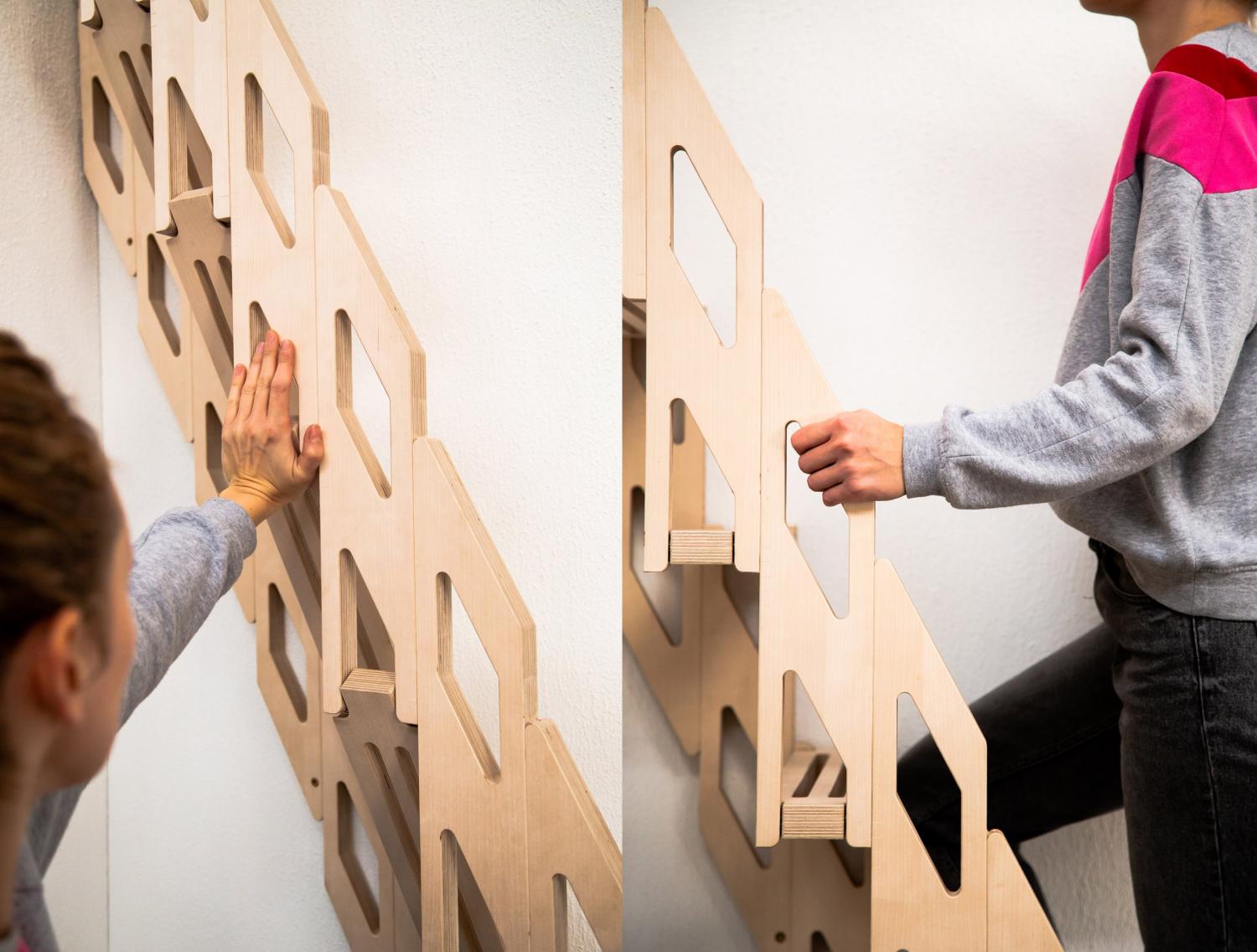 While I'm a bit too chicken to tackle the Klapster Ultralight quite yet, the Klapster Comfort is definitely a priority when I finally build my tiny dream home.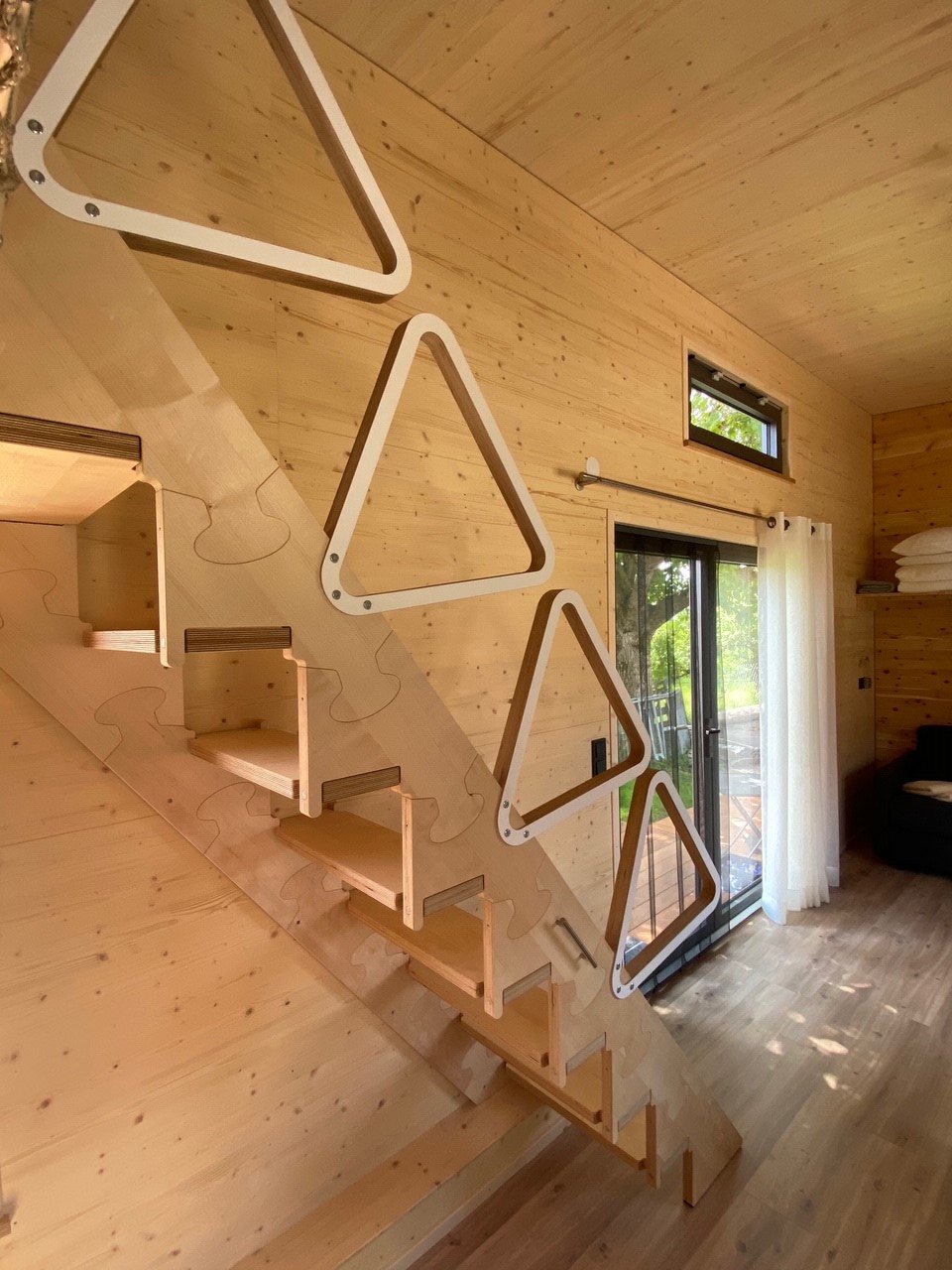 Currently, you can only get Klapster stairs if you live in Europe, but hopefully the creative stair solution will make it to the USA soon enough.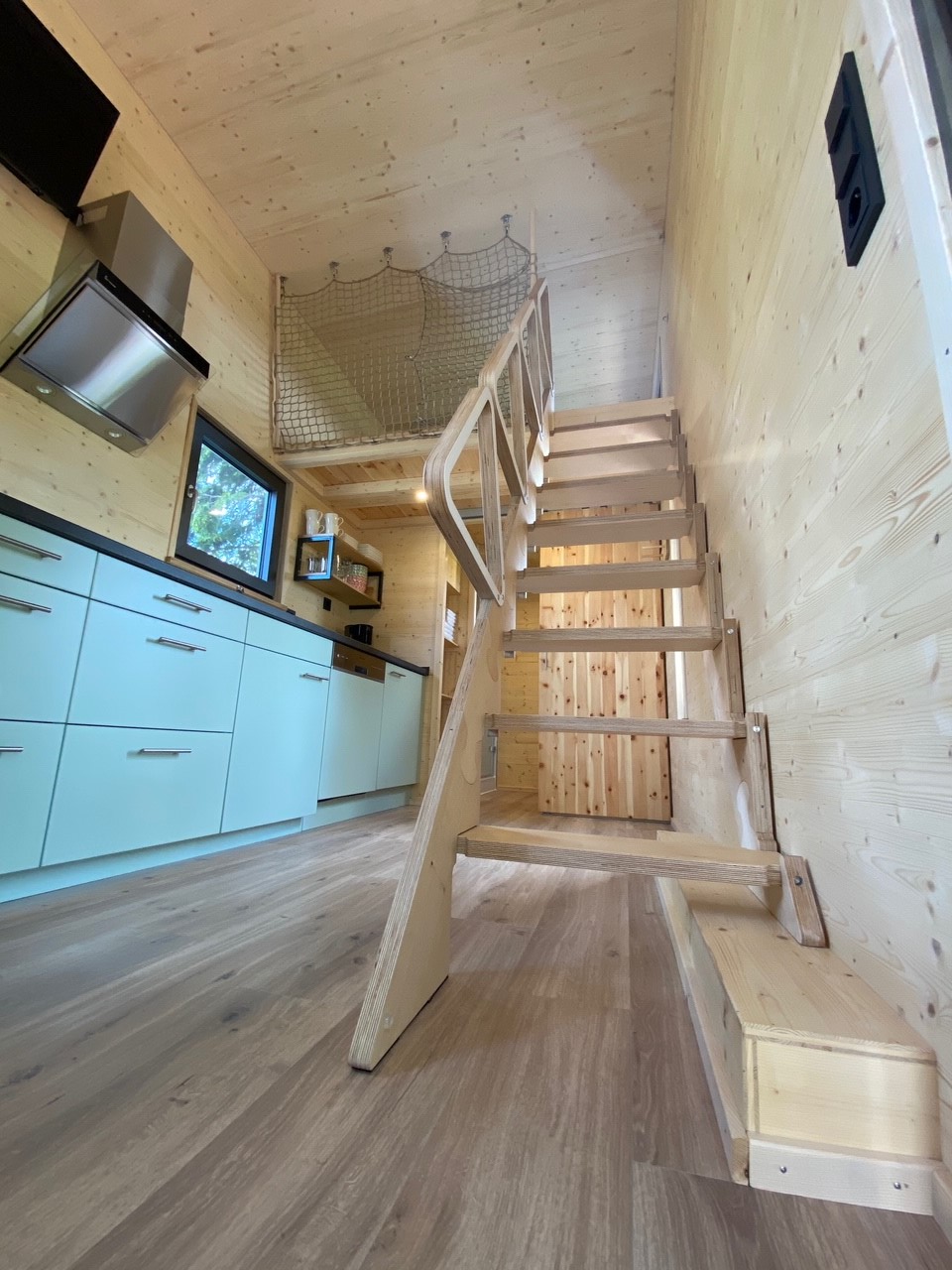 Check out the Klapster folding stairs in action via the video below.
Subscribe To Our YouTube Channel